Four Larks creates beautiful monster in world-class 'Frankenstein'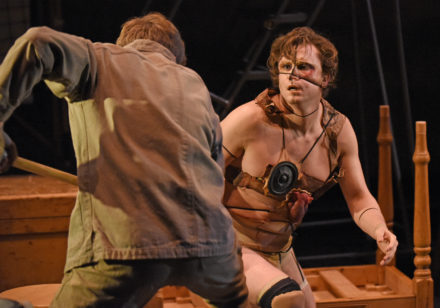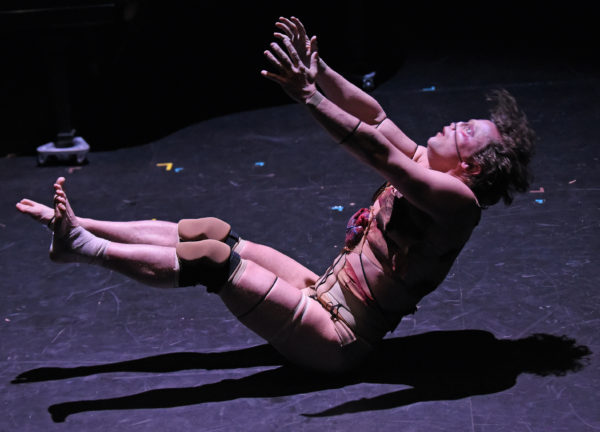 From the moment the lights come up on the Four Larks production of "Frankenstein" to reveal a genteel 19th-century sea captain, singing a period chamber song while accompanied by live acoustic musicians in front of a stark white backdrop, it's clear you are in for something unexpected.
One might argue that the LA-based performance troupe has already made a name for itself on the basis of delivering the unexpected, through its immersive, experiential productions that exist "at the intersection of theatre, music, visual art and dance" (as their online self-description puts it), and that anyone seeing their work should therefore expect, well, the unexpected.
Even so, thanks to the cultural saturation that has made the story of Frankenstein and his misbegotten creation familiar to almost every member of modern American civilization over the age of three, an audience member walking into the Lovelace Studio Theatre at the Wallis Annenberg Center for the Performing Arts, where Four Larks has mounted their latest effort for a now-extended run through March 7, will unavoidably be carrying their own well-encoded assumptions about the tale – and they likely won't bear more than a passing resemblance to the 1818 novel with which Mary Shelley introduced it to the world.
Consequently, many members of the crowd probably won't know, or won't remember, that Shelley's horror classic begins and ends in the frozen Arctic wasteland, with a naval officer on a mission to reach the North Pole (a situation rendered perfectly and instantaneously by the arresting opening tableau), or that the title character relates his sad history as a cautionary tale against the dangers of man's insatiable desire to bend the universe to his own will.
Four Larks, however, has not forgotten. In this ingenious cabinet-of-curiosities-style production, troupe founders Mat Sweeney and Sebastian Peters-Lazaro, along with librettist Jesse Rasmussen, strip away the generations' worth of cultural baggage that has been piled atop Shelley's original, allowing it to serve as both their inspiration and their road map for a densely-packed unwinding of the narrative that takes us from its pre-Victorian setting up to the precipice of our own modern future within the space of 70 minutes.
Utilizing a breathtakingly talented ensemble of twelve performers (who rarely leave the stage), the multi-media performance reclaims the author's voice in her name by making her a central presence onstage; it is Mary Shelley herself who speaks the words as her literary stand-in enacts the story of his own act of creation, serving as a constant reminder that this quintessential tale of terror came from the imagination of a woman – a fact that has particular resonance in a world in which the patriarchal urge to dominate and control has led us to the brink of self-destruction.
Underscoring the contemporary import of that radical motif – as well as the prescience of Shelley's not-very-subtle warning about the dangers of unchecked technological advancement – is a near-hypnotic progression of sights, sounds, and ideas that incorporates speaking, singing, movement, sound, lights, projections, and environmental effects to connect the dots between Frankenstein's transgressive creation – or rather, the reckless hubris it represents – and a modern world living in the ominous shadow of nuclear destruction, artificial intelligence, and climate change.
Along the way, the literal aspects of the story sometimes get lost within the conceptual flourishes – especially for those unfamiliar with the original text – but in this envisioning, which Four Larks actor Lukas Papenfusscline, calls a "collaboration" with Shelley herself, that is part of the point. Though the production has clung tightly to the novel in terms of remaining faithful to its plot, it revels in translating its ideas into a stylized, contemporary vision that clearly communicates them to an audience and allowing them to hit us in a more direct and visceral way.
Still, many of the show's highlights are masterful renditions of segments from the book. The creature's birth, brought to life through the acrobatic contortions of actor Max Baumgarten, is a master class of physical performance that evokes the loneliness, pain and transgression of the experience while dazzling us with an unforgettable display of sheer grace and prowess. Similarly, the lengthy episode depicting the creature's secret spying on the life of a human family through the windows of their cabin in the woods is executed with a crystalline simplicity that both conveys its essence and illuminates its profound observations about humanity. Finally, in an electrified (and electrifying) climactic flourish, the story's last act of creation is terrifyingly rendered in a jaw-dropping combination of performance, stagecraft and technology that unites past and present in a spectral vision conveying the all-encompassing dread of a future mankind has created in its own image.
It may all sound a bit overwhelming, and that is exactly what was intended, not just by Four Larks but by Mary Shelley herself; but although there is no effort to soften the "shock and awe," it is countered by the precision with which this intricately choreographed theatrical exercise is executed.
As Papenfusscline put it in an interview with the Blade ahead of the show's opening, "It's like a Swiss watch with a million little parts, some of it is the music, design, some of it is the acting, and we're creating this intricate work of art that as a performer is endlessly rewarding. I've just had a blast."
Judging by the sleeper success this world-class production has enjoyed in its world-premiere run at the Wallis, audiences are having a blast, too.
10 LGBTQ events this week
Set sail on the Potomac and celebrate the beginning of summer in Rehoboth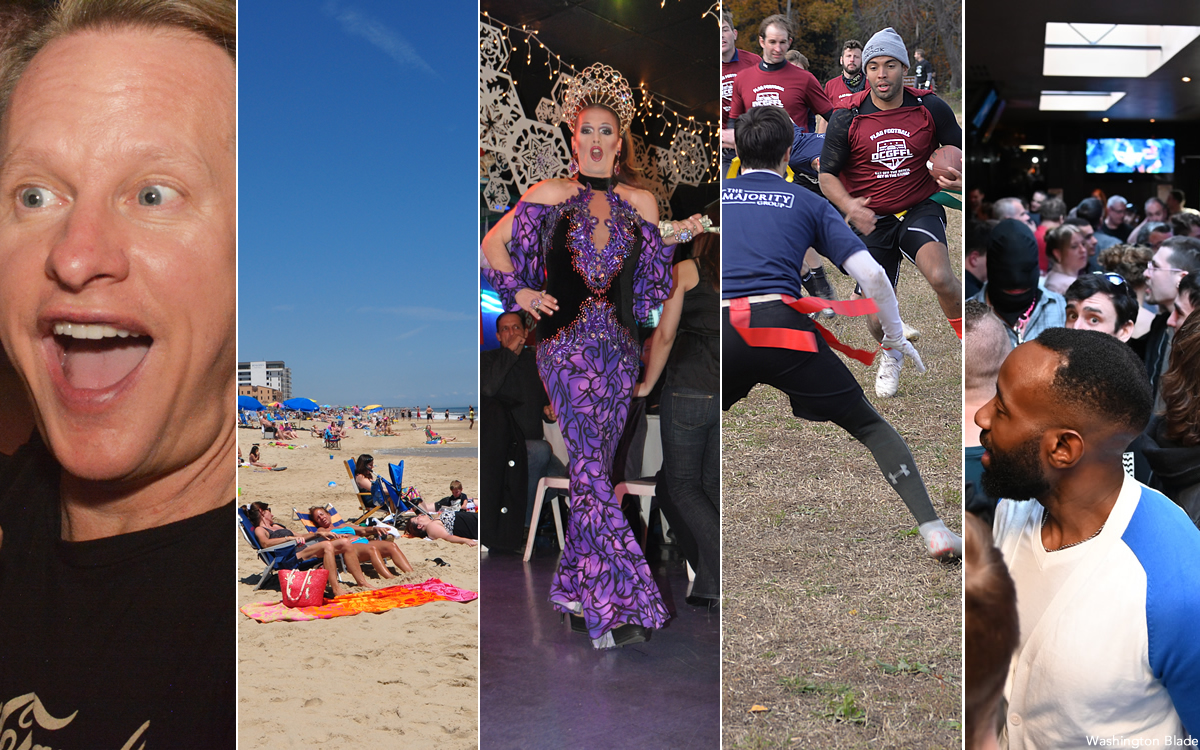 Below are our picks for some oDf the most fun and creative things to do this week in D.C. that are of special interest to the LGBTQ community.
Number Nine 11th Anniversary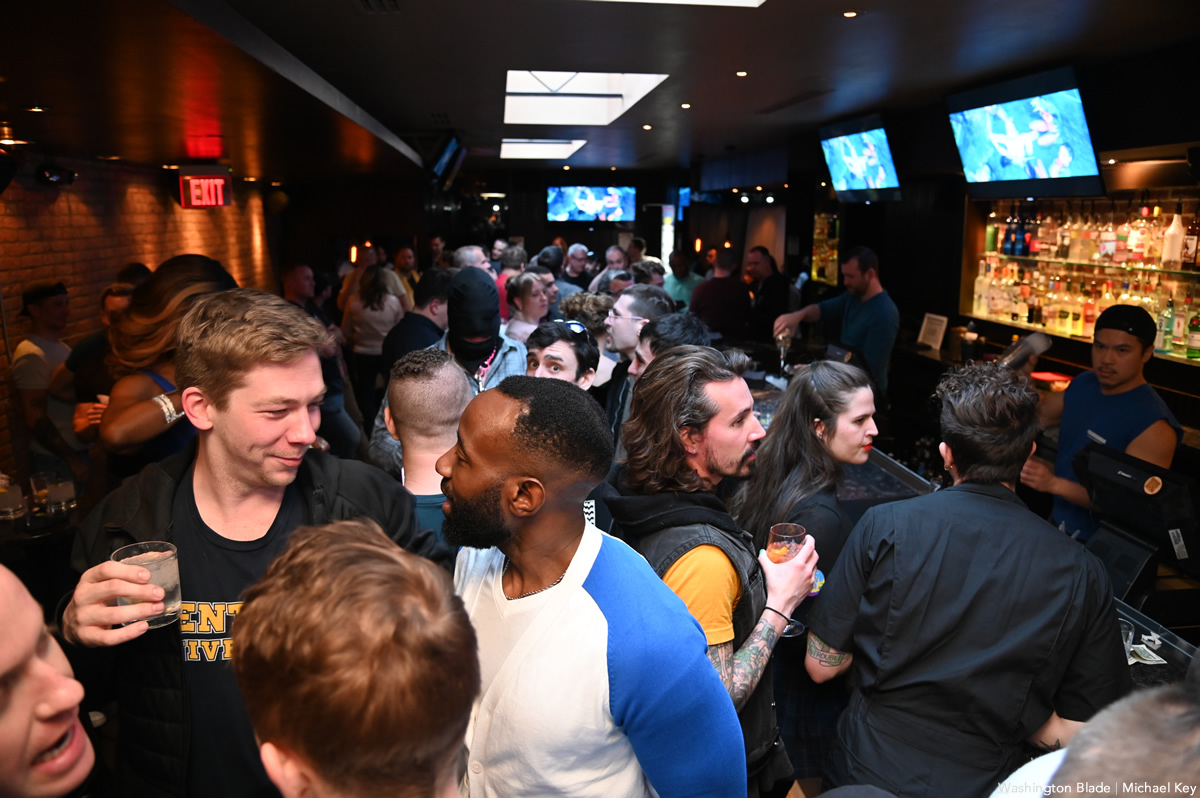 Wednesday, May 19
5 p.m.
Number Nine
1435 P Street, N.W.
Facebook
The gay bar Number Nine celebrates 11 years of business on Wednesday with an old school 2-4-1 happy hour.
DC Boys of Leather Happy Hour (fundraiser for DC Abortion Fund)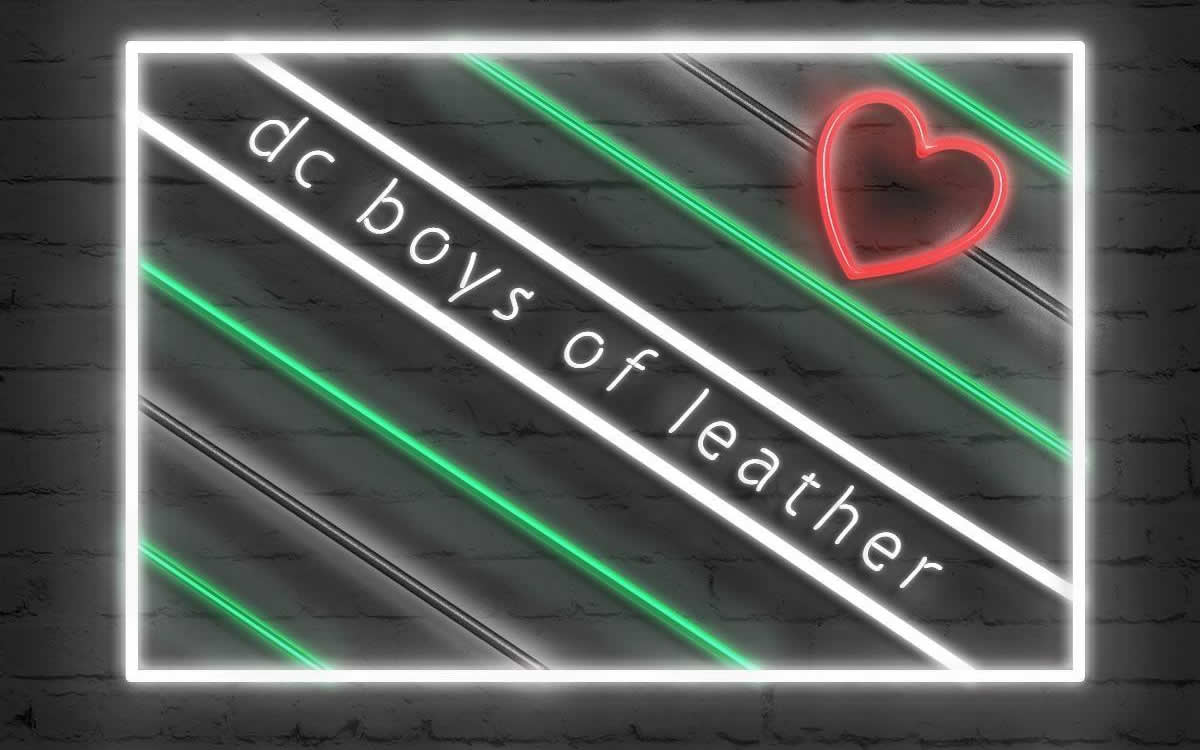 Thursday, May 19
6-9 p.m.
Trade
1410 14th Street, N.W.
Facebook
Join the DC boys of Leather for its monthly happy hour. This month's gathering is raising money for the DC Abortion Fund: a local DC organization that provides financial support for residents of and visitors to DC in their reproductive health care.
Taste of Point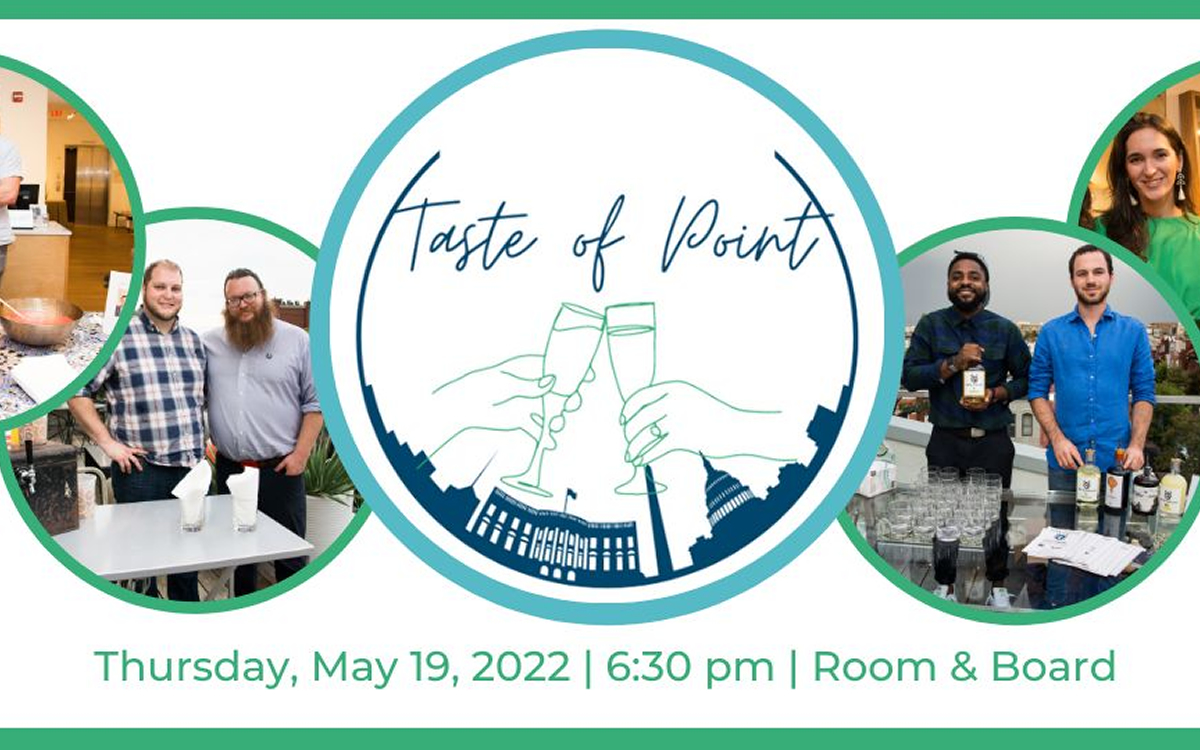 Thursday, May 19
6:30-8:30 p.m.
Room & Board
1840 14th Street, N.W.
$50-$100 advance / $120 door
Facebook
The Point Foundation, an organization that provides LGBTQ youth scholarships and mentorships, is holding its "Spring Garden Party" on May 19th at Room & Board. Several local restaurants are participating.
Blade Summer Kickoff Party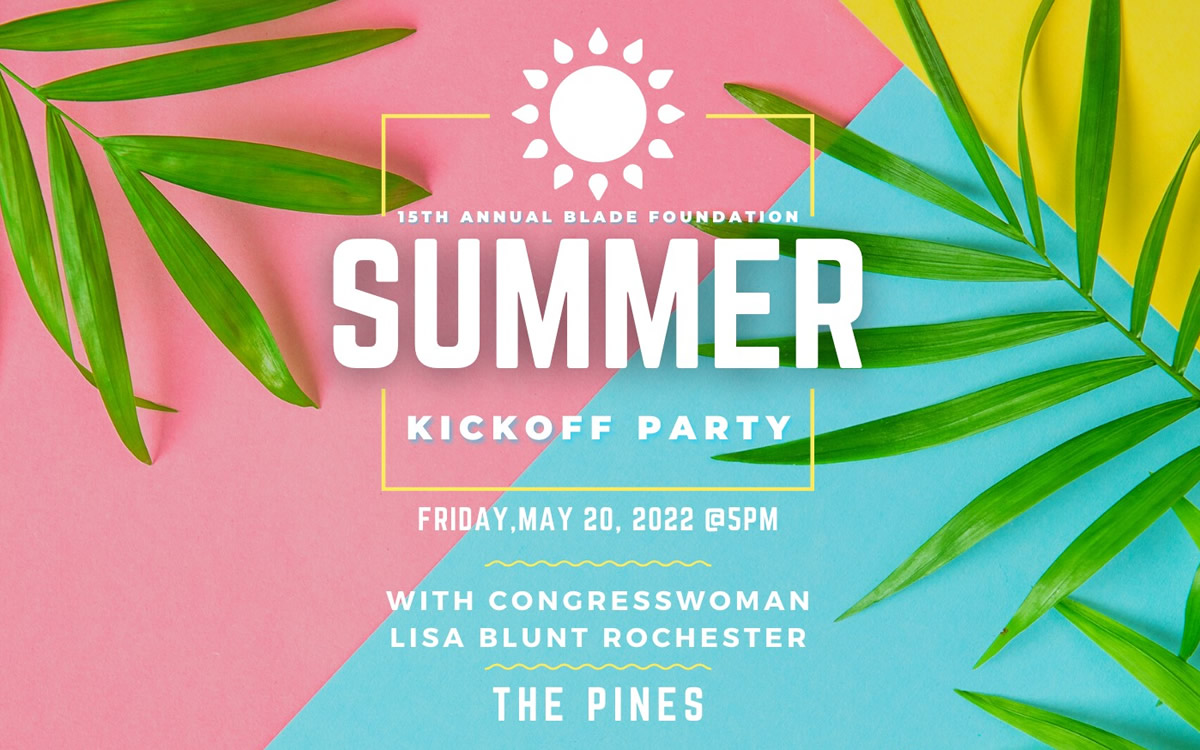 Friday, May 20
5-7 p.m.
The Pines
56 Baltimore Avenue
Rehoboth Beach, Del.
$20
Facebook
Join the Washington Blade for our 15th annual Summer Kickoff Party in Rehoboth Beach, Del. The special guest this year is Rep. Lisa Blunt Rochester.
Miss Freddie's 2022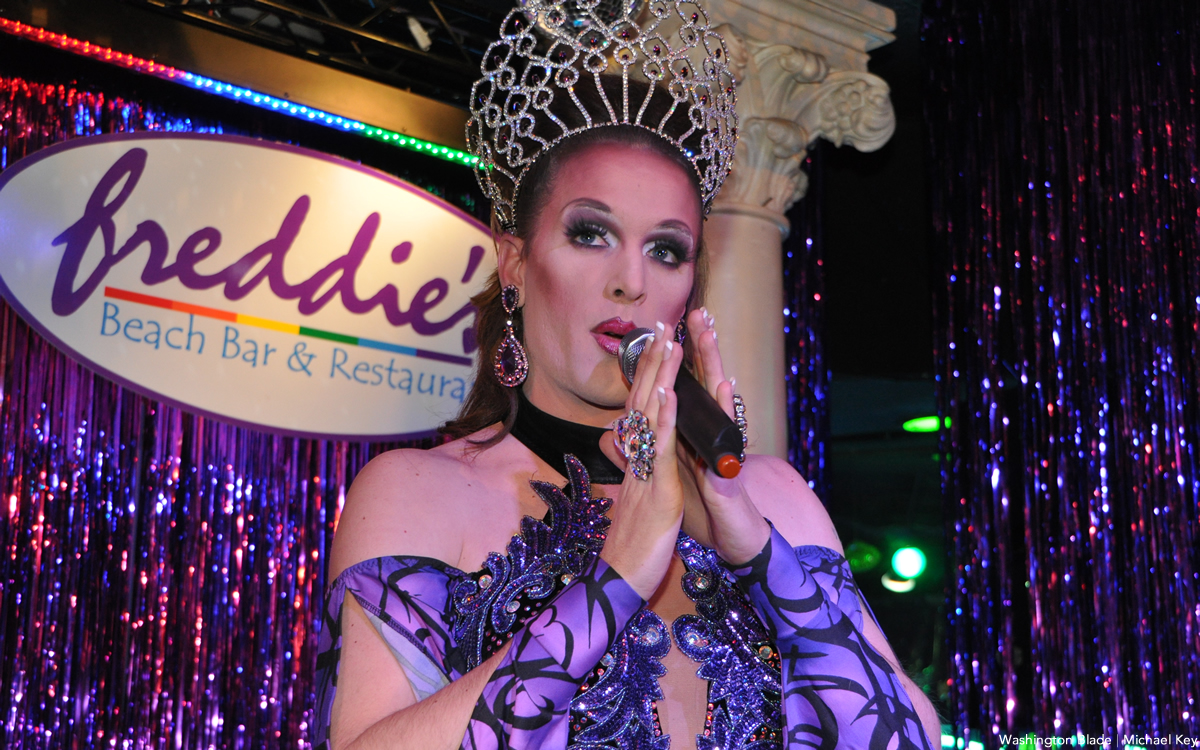 Friday, May 20
5-7 p.m.
Freddie's Beach Bar & Restaurant
555 23rd Street S
Arlington, Va.
$10 cover
Facebook
The annual Miss Freddie's drag pageant returns in person at Freddie's Beach Bar & Restaurant in Arlington, Va. on Friday.
Rough House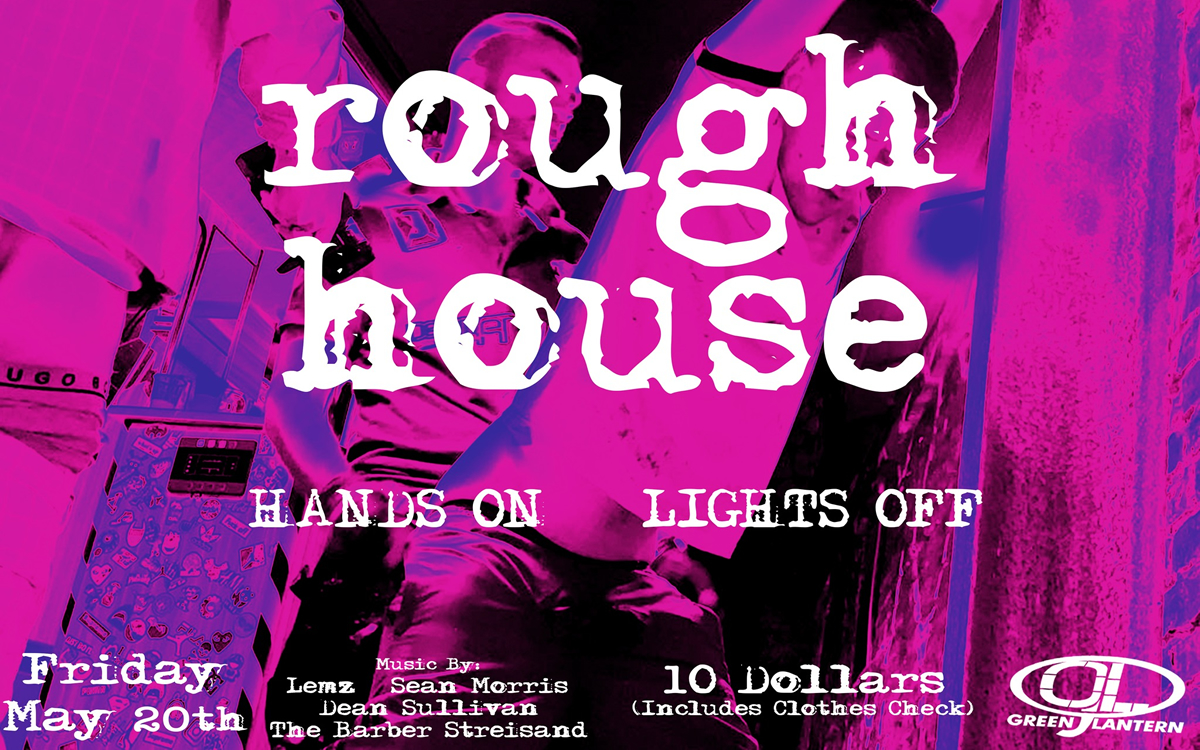 Friday, May 20
10 p.m.
Green Lantern
1335 Green Court
$10
Facebook
Join DJs Lemz, Sean Morris, Dean Sullivan and the Barber Streisand and check your clothes at the door for a night of "hands on, lights off" dancing.
Booty Cruise Tea Dance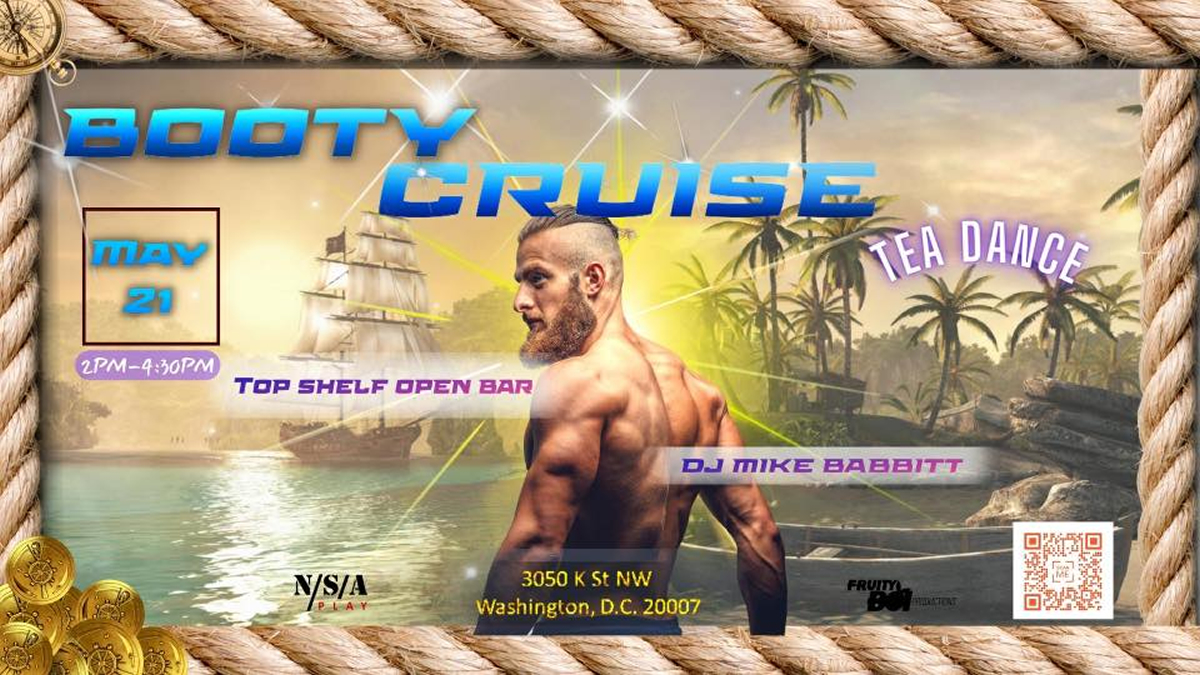 Saturday, May 21
2-4:30 p.m.
Potomac River
Meet at 3050 K Street, N.W.
$76
Facebook | Eventbrite
Set sail with Fruity Boi Productions & N/S/A Play on the Booty Cruise Tea Dance with an open bar on Saturday. The boat leaves promptly at 2 p.m.
Worthy Mentoring Pride Brunch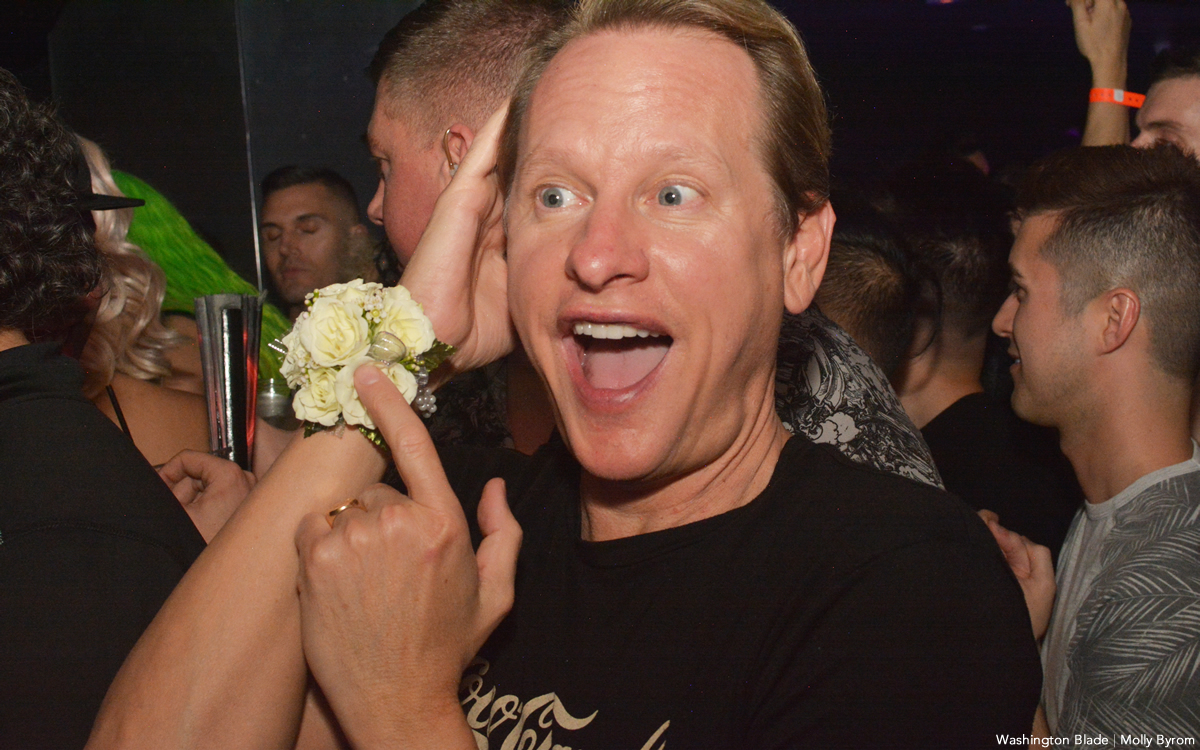 Sunday, May 22
12-3 p.m.
Four Seasons Hotel
2800 Pennsylvania Avenue, N.W.
$150+
Facebook | Website
Original "Queer Eye" guru Carson Kressley hosts the Worthy Mentoring brunch. With a gourmet brunch, bottomless drinks, multiple DJs, drag queens and a good cause, Sunday's event is one of the hottest tickets in town.
DC Gay Flag Football League Finals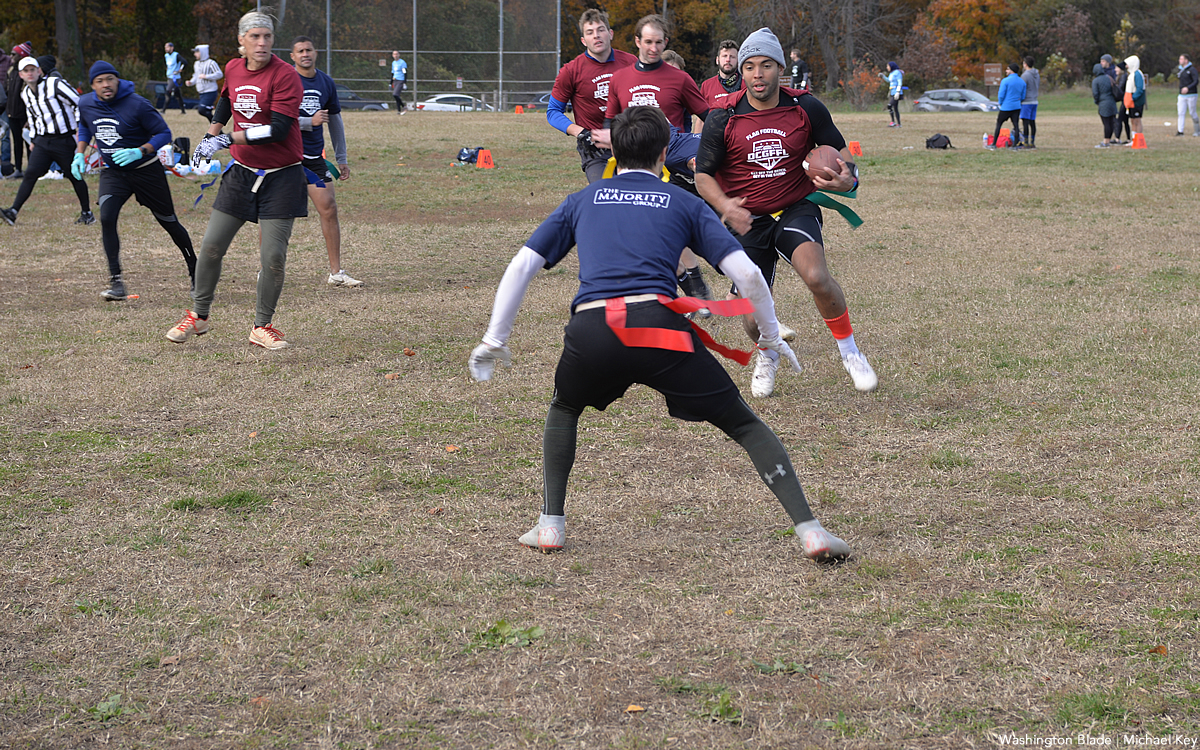 Sunday, May 22
games 10 a.m.-1 p.m. at Carter Barron Fields
afterparty and awards 3 p.m. at the Dirty Goose
913 U Street, N.W.
Website
The D.C. Gay Flag Football League holds their final games of the season at Carter Barron Fields and then celebrates with an end-of-season party and awards ceremony at the Dirty Goose on Sunday.
Onyx Code Red: Crimson Cosplay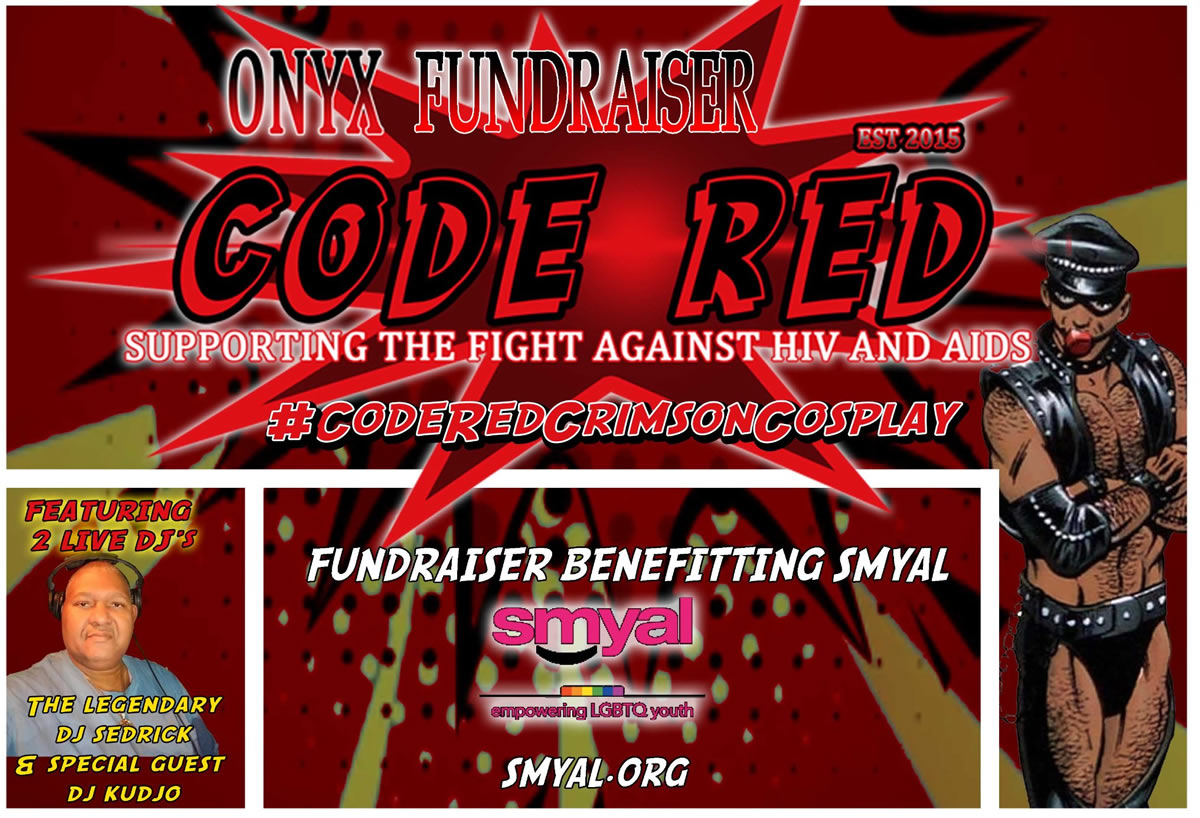 Sunday, May 22
9 p.m.-2 a.m.
5380 Eisenhower Avenue, Suite C
Alexandria, Va.
$25-$100
Eventbrite
Break out your leather, fetish, and kinky looks for a night of fun and a great cause. Red is the color, cosplay is the theme on Sunday night.
If you would like to let us know about an upcoming event, email [email protected] with details.
Disney donating all profits from Pride Collection to LGBTQ+ organizations and charities
"Disney has a long history of supporting LGBTQ+ organizations & charities- the Pride Collection is showing our support for the community"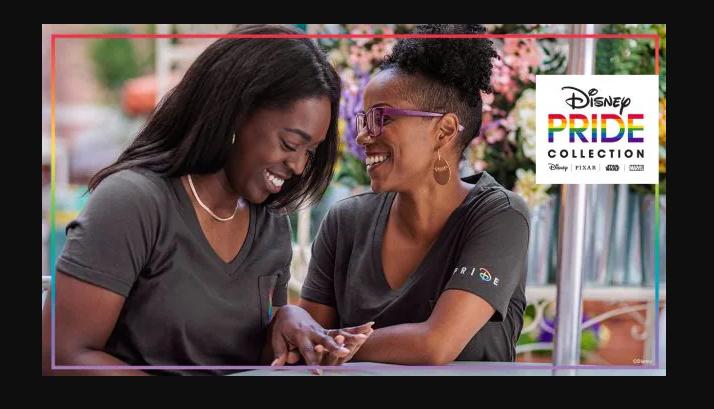 The Walt Disney Company announced Monday that it is donating all of the profits of its pride merchandise to charities that help the LGBTQ community. The announcement comes over the company's battles with Florida's Republican political leadership over the passage of the 'Don't Say Gay' measure and more recent government actions that removed the self-governing law over Disney-held properties known as the Reedy Creek Improvement District.
In a post on the company's blog, Disney Senior Vice President, Global Marketing Lisa Becket, who identifies a member of the LGBTQ+ community herself wrote:
"Disney has a long history of supporting LGBTQIA+ organizations and charities around the world, including GLSEN in the U.S. This year, we are further deepening our support. We will be donating all of our profits from the Disney Pride Collection sales now through June 30, 2022, to organizations that support LGBTQIA+ youth and families. This includes merchandise from Disney, Pixar, Marvel, and Star Wars.
In the U.S., profits from the collection will benefit GLSEN, PFLAG, The Trevor Project, Zebra Coalition, Los Angeles LGBT Center, LGBT Center Orange County, San Francisco LGBT Center and Ali Forney Center. Profits from other regions around the world will continue to support local charities in those countries. You can learn more about these organizations and their incredible, impactful work by visiting TWDCPrideCollection.com.
I'm proud to share just a bit about what we are doing for the LGBTQIA+ community and to joyfully celebrate Pride not just for the month of June, but all year-round."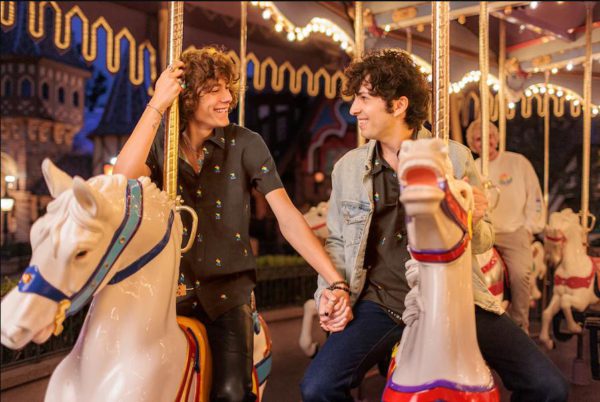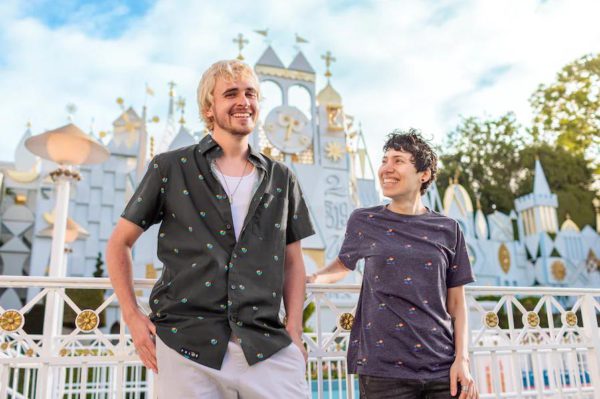 The company also noted:
"The Disney Pride Collection is just one way Disney Parks, Experiences and Products is showing our support for the LGBTQIA+ community during the month of June. There's plenty to celebrate at our theme parks and resorts, from entertainment and art displays to festive décor, Disney PhotoPass Service photo opportunities, and themed food and beverage offerings. We'll also be highlighting inspirational and celebratory stories about our guests, cast and community on the Disney Parks Blog and across our social media channels."
British soccer player comes out
Jake Daniels is Blackpool FC forward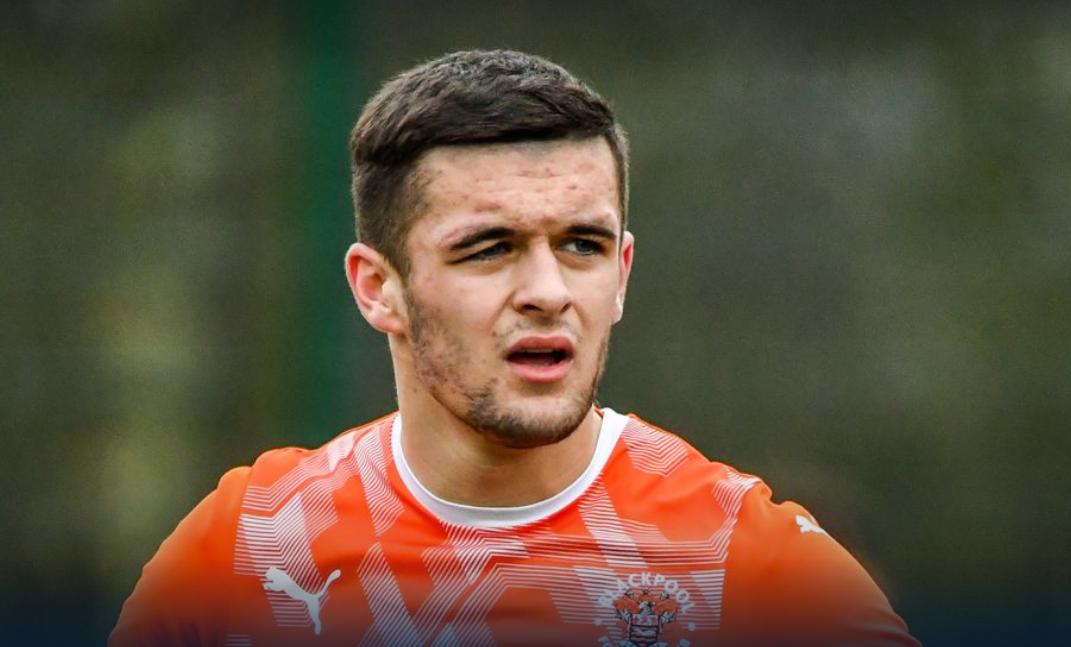 A 17-year-old professional soccer player has made history only the second person in the past 30 years to acknowledge their sexual orientation publicly in the sport in the U.K.
Blackpool FC forward Jake Daniels joins with Justinus Soni "Justin" Fashanu as the only two footballers to declare themselves openly out. Fashanu had come out in an exclusive with The Sun tabloid newspaper on Oct. 22, 1990, and later retired in 1997. He later passed away in London in May 1998.
Daniels made his announcement via a statement released by the team on its webpage:
"This season has been a fantastic one for me on the pitch. I've made my first-team debut, scored 30 goals for the youth team, signed my first professional contract and shared success with my teammates, going on a great run in the FA Youth Cup and lifting the Lancashire FA Pro-Youth Cup.
But off the pitch I've been hiding the real me and who I really am. I've known my whole life that I'm gay, and I now feel that I'm ready to come out and be myself.
It's a step into the unknown being one of the first footballers in this country to reveal my sexuality, but I've been inspired by Josh Cavallo, Matt Morton and athletes from other sports, like Tom Daley, to have the courage and determination to drive change.
In reaching this point, I've had some of the best support and advice from my family, my club, my agent and Stonewall, who have all been incredibly pro-active in putting my interests and welfare first. I have also confided in my team-mates in the youth team here at Blackpool, and they too have embraced the news and supported my decision to open up and tell people.
I've hated lying my whole life and feeling the need to change to fit in. I want to be a role model myself by doing this.
There are people out there in the same space as me that may not feel comfortable revealing their sexuality. I just want to tell them that you don't have to change who you are, or how you should be, just to fit in.
You being you, and being happy, is what matters most.
Jake"
The team itself also noted:
"Blackpool Football Club has worked closely with Stonewall and the relevant footballing organizations to support Jake and is incredibly proud that he has reached a stage where he is empowered to express himself both on-and-off the pitch.
It is vital that we all promote an environment where people feel comfortable to be themselves, and that football leads the way in removing any form of discrimination and prejudice."
The largest LGBTQ advocacy organization in the UK, Stonewall tweeted:
We are proud that Jake has felt able to share his truth with the world. To come out publicly as the first openly gay player in men's professional football in the UK in the last 30 years takes courage. We're honoured to be supporting him! 🏳️‍🌈⚽ https://t.co/4q1j9PSNxD

— Stonewall (@stonewalluk) May 16, 2022
Blackpool Football Club is a professional association football club based in seaside resort of Blackpool on the Irish Sea coast of England.