March 11, 2020 at 3:14 pm EDT | by Lou Chibbaro Jr.
D.C. Council approves gay attorney for liquor board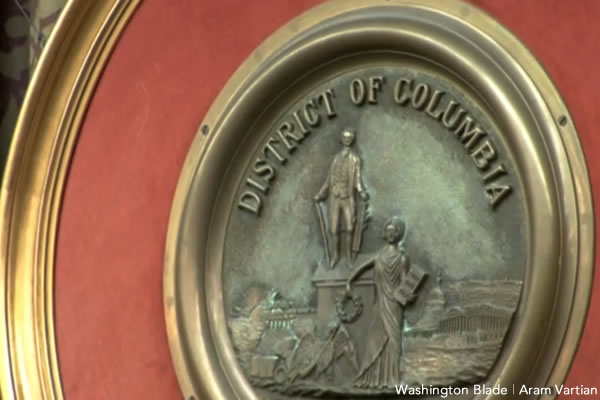 The D.C. City Council voted unanimously on March 3 to confirm Mayor Muriel Bowser's nomination of gay attorney Edward Grandis to serve on the city's Alcoholic Beverage Control Board.
The seven-member ABC Board is an independent city body that meets weekly to adjudicate, administer, and enforce the city's alcoholic beverage laws. Among its functions is to approve all applications for new liquor licenses and the renewal of those licenses for restaurants, bars, nightclubs and other establishments that serve alcoholic beverages.
Grandis, who has worked as an attorney in private practice in D.C. since 1992, was scheduled to be sworn in as an ABC Board member at the board's regularly scheduled meeting on Wednesday, March 11.
In his law practice he has specialized, among other areas, in licensing, permitting, zoning and related legal issues in D.C. and Virginia, including liquor licensing matters before both the ABC Board and the D.C. Alcoholic Beverage Regulation Administration. He has also served as a policy analyst for the Environmental Policy Center, focusing on federal and state regulations for coal mining.
Grandis also served as an elected Advisory Neighborhood Commissioner for Dupont Circle and has provided legal counsel for the Historic Dupont Circle Main Streets Program and the Dupont Circle Merchants and Professionals Association.