March 13, 2020 at 1:33 pm EDT | by Joey DiGuglielmo
SPRING ARTS 2020: Symphonies, opera, Gay Men's Chorus and more on spring slate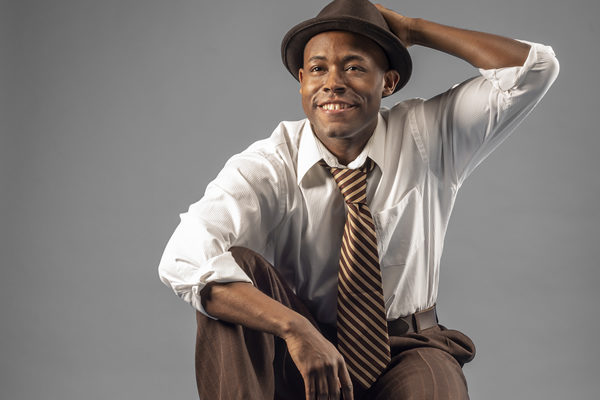 With spring comes a rush of exciting theater. Options abound.
Through April 12, Arena Stage (1101 6th St., S.W.), presents out Cuban-American playwright Eduardo Machado's "Celia and Fidel." Machado's new play imagines a conversation between Cuba's most influential female revolutionary and its most notorious political leader in a contest between morality and power. Arena's out artistic director Molly Smith directs. Details at arenastage.org.
Ford's Theatre (511 10th St., N.W.) is marking spring with "Guys and Dolls" (March 13-May 20), composer Frank Loesser's classic 1950s musical comedy drawn from Damon Runyon's slangy short stories set in Prohibition-era Broadway. Peter Flynn directs. Details at fordstheatre.org. 
At Signature Theatre (4200 Campbell Ave., Arlington), out artistic director Eric Schaeffer stages "Camille Claudel" (March 24-April 19), a world premiere by librettist Nan Knighton and composer Frank Wildhorn. In turn-of-the-century Paris, groundbreaking artist and freethinker Camille struggles to shake the shadow of the powerful men in her life — a famous overbearing brother, and her lover, genius sculptor Auguste Rodin. The cast includes Broadway's Teal Wicks in the title role and handsome Hugh Panaro as Rodin.
Also, at Signature, out theater practitioners, playwright Norman Allen and director Joe Calarco, reunite for a reprise of "Nijinsky's Last Dance" (April 14-May 24). Famed early 20th century Russian ballet great Vaslav Nijinsky inhabits characters from his past, as "he journeys from his Imperial Ballet School acceptance at age 10, to his relationship with mentor and lover Sergei Pavlovich Diaghilev, to his innovative choreography that shocked a world in tumult from the Great War." Details at sigtheatre.org. 
Tyson's 1st Stage (1524 Spring Hill Rd., Tysons, Va.) presents out composer William Finn's inspiring and funny musical "A New Brain" (March 26-April 19). Based on Finn's experience with a life-threatening brain condition, it's the story of frustrated young composer Gordon Schwinn (Aaron Bliden) whose scary brush with mortality leads him to discover the healing power of art. Russell Rinker plays Gordon's boyfriend Roger. Details at 1ststagetysons.org.
At Theater J (1529 16th St., N.W.), Naomi Jacobson repeats her star turn as sexpert Dr. Ruth Westheimer in Mark St. Germain's "Becoming Dr. Ruth" (March 27-April 19). Out director/actor Holly Twyford stages the one-woman play. Details at theaterj.org.
Olney Theatre Center (2001 Olney-Sandy Spring Rd., Olney, Md.) presents "The Humans" (April 1-May 3), the brilliant family drama by out playwright Stephen Karam. Winner of the 2016 Tony Award for Best Play, Karam's play puts the spotlight on an unraveling, working class family as they gather for Thanksgiving in one of the adult daughter's dingy new apartment in Manhattan's Chinatown. Aaron Posner directs. Details at olneytheatre.org.
D.C.'s Mosaic Theater Company (Atlas Performing Arts Center, 1333 H St., N.E.) plans an ambitious world premiere staging of a three-play cycle following the life and legacy of Emmett Till, the young African-American boy whose lynching in part set off the civil rights movement. "The Till Trilogy" (April 1-June 21), written by Ifa Bayeza and directed by Talvin Wilks, consists of "The Ballad of Emmett Till," "That Summer in Sumner" and "Benevolence." The cast includes out actors Vaughn Ryan Midder as Emmett and Jaysen Wright. Details at mosaictheater.org.
At Quotidian Theatre Company (The Writer's Center, 4508 Walsh St., Bethesda, Md.) out actor David Dubov plays uptight, judgmental Pastor Manders in Henrik Ibsen's masterpiece "Ghosts" (April 3-26). Details at quotidiantheatre.org. 
In Penn Quarter, Woolly Mammoth Theatre Company (641 D St., N.W.) presents Paola Lázaro's new work "There's Always the Hudson" (April 6-May 3). T and Lola, a pair of sexual abuse survivors who meet through a support group (played respectively by talented out actor Justin Weaks and Lázaro, the drama's author) make a pact to exact revenge on everyone who's hurt them. Jess McLeod directs. Details at woollymammoth.net.
April is Broadway at the Kennedy Center with the 50th anniversary production of "Jesus Christ Superstar" (April 14-26), the rock opera with music by Andrew Lloyd Webber and lyrics by Tim Rice. Also slated is the infectiously fun, Broadway musical classic "Bye Bye Birdie" (April 23-27). Details at kennedy-center.org.
With inimitable physicality, Synetic Theater (1800 South Bell St., Chrystal City) presents a radically reimagined version of Calderon's Spanish classic "La Vida es Sueno" (April 22-May 17) starring out actor Alex Mills. Next, Helen Hayes Award-winning out actor Phillip Fletcher plays Florinda in the farce "Servant of Two Masters" (June 20- July 12). Details at synetictheater.org. 
At Rep Stage (10901 Little Patuxent Pkwy, Columbia, Md.), out director Rick Hammerly is helming "Dames at Sea," (April 30–May 17), a takeoff on legendary Busby Berkeley's kaleidoscopic musicals. The 1968 Off-Broadway hit follows young Ruby as she taps her way from midwestern anonymity to B stardom. Music by Jim Wise. Details at repstage.org.
Later this spring, Studio Theatre (1501 14th St., N.W.) presents "Fun Home" (May 13-June 21) the marvelous queer coming-of-age musical set against life in a funeral home. Based on the graphic memoir by out cartoonist Alison Bechdel (first known for the long-running comic strip "Dykes to Watch Out For") the marvelous, Tony Award-winning work boasts music by Jeanine Tesori and book/lyrics by Lisa Kron. Studio's David Muse directs. Details at studiotheatre.org.
At Rorschach Theatre (Atlas Performing Arts Center, 1333 H St., N.E.), Jenny McConnell Frederick directs Georgette Kelly's "F*ck la vie d'artiste," (May 22-June 14). Set in France in 2005, it's the story of an aspiring French-Moroccan artist, who ekes out a living giving tours of the room where Vincent Van Gogh died. But when Vincent's ghost begins to speak to her, she finds herself torn between her art and her love interest, an American woman named Avery. Details at rorschachtheatre.com.
And at Spooky Action Theater (1810 16th St., N.W.), it's gay playwright Jordon Harrison's "Maple and Vine" (June 4-28). While forsaking cell phones and sushi for cigarettes and chicken à la king, two miserable 21st century urbanites seek salvation via an idealistic community that exists in a permanent state of 1955. Stevie Zimmerman directs. Details at spookyacitontheater.org.