May 4, 2020 at 11:40 am EDT | by Michael K. Lavers
Two Puerto Rico men charged under federal hate crimes law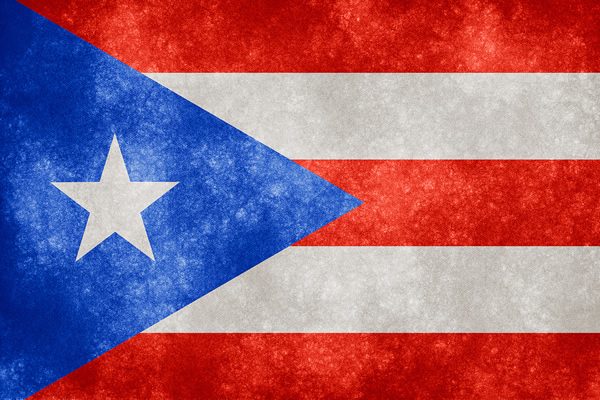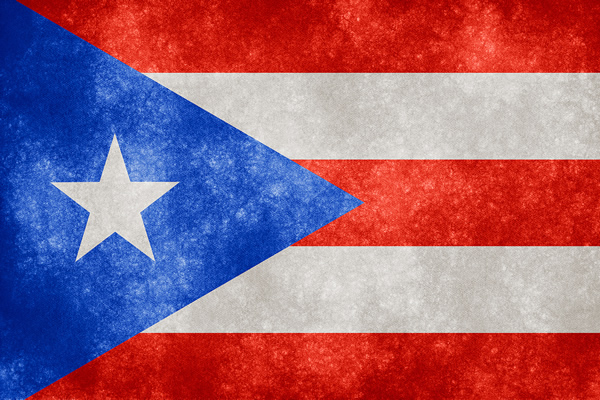 Two men who are accused of murdering two transgender women in Puerto Rico on April 21 have been charged under the federal hate crimes law.
An affidavit signed by Special FBI Agent Lazaro Duprey-Ojeda and released by the Justice Department on Friday states Sean Díaz de León, 19, "wanted to shoot and kill" Layla Pelaz when she told him she was trans after they "had sexual relations" at her home in Las Piedras, a municipality near Puerto Rico's southeast coast.
The affidavit notes Juan Carlos Pagán Bonilla, 21, and Serena Angelique Velázquez also "had sexual relations" inside Pelaz's home. The affidavit says Díaz later told Pagan that Velázquez was trans.
"Díaz reaffirmed to Pagán that he wanted to shoot and kill both Victim 1 (Velázquez) and Victim 2 (Pelaz) for tricking them into having sex without telling them that they were transgender," reads the affidavit. "Victim 2 (Pelaz) continued trying to calm Díaz down and proposed that the four of them get more marihuana to smoke and talk a little more. Díaz pulled Pagán aside and told him to take them up on their offer to go out, and Díaz would shoot Victim 2 (Pelaz) and Victim 1 (Velázquez) once they reached the highway."
The affidavit notes Pelaz gave Pagán the keys to her car. The affidavit then states Díaz "shot and killed" the two trans women while Pagán was driving Pelaz's vehicle.
The affidavit says Díaz drove Pelaz's car to an area under a bridge in Humacao, a municipality that borders Las Piedras. Duprey-Ojeda states Díaz and Pagán set the vehicle on fire with the trans women's bodies inside it.
"Pagán and Díaz filled the car with trash they found in the surrounding area to make it more flammable and set it on fire with the intention of destroying any and all evidence of their involvement," reads the affidavit.
The Puerto Rico Police Department on April 29 announced the arrests of Díaz and Pagán in connection with the murders. They are the first two people in Puerto Rico ever charged under the Matthew Shepard and James Byrd Jr. Hate Crimes Prevention Act that then-President Obama signed in 2009.
The Justice Department says Díaz and Pagán are now in federal custody.
"[Díaz and Pagán] have been charged by a criminal complaint in federal district court with carjacking and with using and carrying a firearm during and in relation to a crime of violence in connection with the death of two transgender individuals," says the Justice Department in a press release.
Díaz and Pagán could face the death penalty if convicted.
Activists oppose use of death penalty
Velázquez and Pelaz are among the five trans people who have been killed in Puerto Rico so far this year.
Alexa Negrón Luciano, a trans woman who was homeless, was brutally murdered in Toa Alta on Feb. 24, hours after police responded to a report that she was "peeping" on people inside a fast food restaurant's restroom. Penélope Díaz Ramírez, another trans woman, was killed inside a Bayamón jail on April 13.
Yampi Méndez Arocho, a trans man, was killed in Moca on March 5.
Pedro Julio Serrano, founder of Puerto Rico Para Tod@s, a Puerto Rican LGBTQ advocacy group, and other activists who held a Zoom press conference last week before authorities announced they had arrested Sean Díaz and Pagán noted 10 LGBTQ Puerto Ricans have been murdered over the last 15 months.
Puerto Rico's hate crimes law includes both sexual orientation and gender identity, but prosecutors in the U.S. commonwealth rarely apply them. Serrano and the other activists who participated in last week's press conference described the Puerto Rican government's response to anti-LGBTQ hate crimes as woefully inadequate.
The Broad Committee for the Search for Equity, a coalition of LGBTQ advocacy groups known by the acronym CABE, on Sunday said in a press release that it welcomes the arrest of Sean Díaz and Pagán in connection with the murders of Velázquez and Pelaz. CABE nevertheless notes Puerto Rico's Constitution prohibits the use of the death penalty and it urged federal authorities not to impose it against Sean Díaz and Pagán if they are convicted.
"The death penalty violates the right to life and it is the most extreme, cruel, inhuman and degrading form of punishment," said CABE spokesperson Osvaldo Burgos. "The death penalty does not resolve anything. We are not going to put an end to criminality by injecting violence."