July 29, 2020 at 3:05 pm EDT | by Peter Rosenstein
John Robert Lewis, the 'Boy from Troy'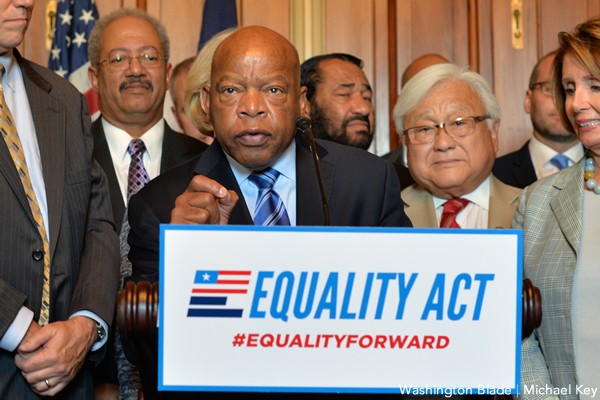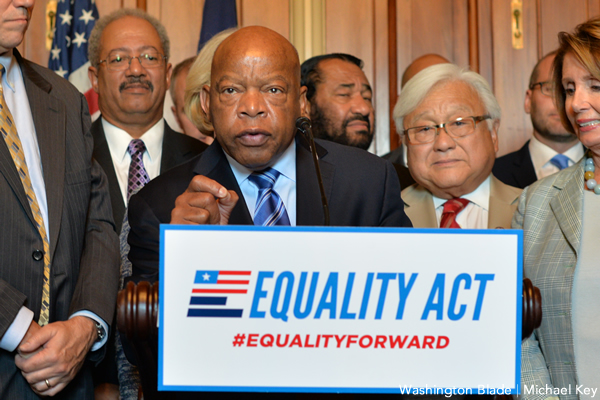 We remember John Robert Lewis who died on July 17 at the age of 80 as an icon of the civil rights movement. A congressman who Speaker Nancy Pelosi and others have called the 'moral conscience' of the United States Congress.
It was Martin Luther King, Jr. who gave him the nickname, "The boy from Troy." Lewis said when he first met him: "Dr. King said, 'Are you the boy from Troy? Are you John Lewis?' And I said, 'I am John Robert Lewis,' I gave my whole name. And he still called me 'the boy from Troy.'" 
That was 63 years ago in Montgomery, Ala., at King's First Baptist Church. Over the years we know how much John Lewis did to further the rights of African Americans in this country. He was president of the Student Non-Violent Coordinating Committee (SNCC). He wanted to motivate other young people like himself to get involved in the fight for civil rights. But he, like King, tried to make it a non-violent fight. When riots erupted like the one at the Edmund Pettis Bridge in Selma, it was others who started those riots. John Lewis did nothing but try to walk across that bridge to demand his rights when he was nearly beaten to death on what became known as Bloody Sunday. He always said that when he got into trouble it was 'good trouble.' Edmund Pettus, whom the bridge was named after, was head of the Alabama Ku Klux Klan, and a U.S. senator. He was honored for his role in supporting slavery and racism. Because of that there is a movement today to rename the bridge. One suggestion is to name it the John Robert Lewis Bridge.
In the six days of remembrances planned for Congressman Lewis, the changes he and those who fought in the civil rights movement made can be plainly seen. He is being accompanied on his last trip over the Pettus Bridge by Alabama state troopers whose predecessors were the ones who nearly beat him to death on Bloody Sunday. His body will be taken to the Alabama State Capitol in Montgomery where he will lie in state. His body will be met and welcomed by Gov. Kay Ivey in the place where in 1963 after being elected governor George Wallace stood and said in his inaugural address, "segregation now, segregation tomorrow, segregation forever."
Lewis was an amazing man who lived many lives in his 80 years. From his humble beginnings, his parents were sharecroppers in Troy, Ala., to the heights of power and respect in the United States Congress. In his lifetime he witnessed the passing of the 1964 Civil Rights Act and the 1965 Voting Rights Act. He saw the Supreme Court issue its unanimous decision in Brown v. Board of Education, ruling that racial segregation in public schools violated the Equal Protection Clause of the 14th Amendment. He saw the nation slowly move forward on the promise of equal protection under the law promised in our founding documents. But he always knew there was much more to do. Then he saw the nation elect Donald Trump, a racist, who made racist statements and gave tacit permission for others to do the same.
In his last days he saw the shooting of George Floyd and the strengthening of the Black Lives Matter movement. One of the last things he witnessed was the spectacle of a president using federal troops to shoot rubber bullets and tear gas at peaceful protesters in front of the White House, which must have brought his thoughts back to Bloody Sunday. Then shortly before his death he stood with D.C. Mayor Muriel Bowser on Black Lives Matter Plaza.
He knew what he had accomplished and surely he trusted the next John Lewis's, whoever they would be, to continue the fight for full equality, a fight he made for all people including women and the LGBTQ community. I am sure John Lewis felt confident there are young men and women who will take the torch he passed to them and lead the way to a better future for all.
Peter Rosenstein is a longtime LGBTQ rights and Democratic Party activist. He writes regularly for the Blade.