August 6, 2020 at 6:27 am EDT | by Peter Rosenstein
D.C. public funding for elections must be transparent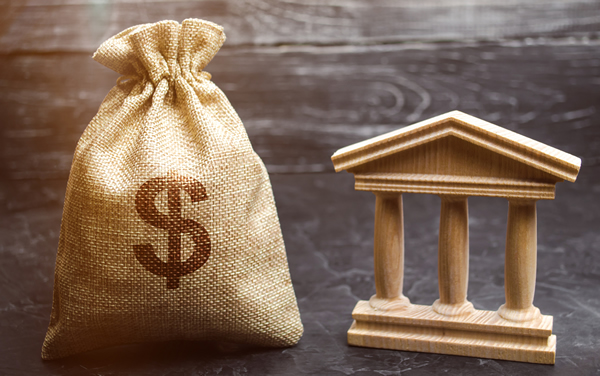 The D.C. City Council in its wisdom passed The Fair Elections Amendment Act of 2018 to provide public funds (taxpayer money) to those who decide to run for office in the District. Those eligible to participate in the program are candidates for Mayor, Attorney General, Chairman and Members of the Council, At-Large and Ward (13), and Members of the State Board of Education (9). This public money is available for both primaries and the general election.
From what I have observed it is a generous program and fairly easy for candidates to access, maybe even too easy to qualify for. Recently, a candidate who announced as an independent for a Ward Council seat tweeted he qualified for the program within 11 hours. My initial thought on seeing the tweet is any program that gives out city funds to candidates who qualify in less than a day may be worth taking a second look at.
This year we are having a three-stage contest for the Ward 2 council seat. First, there was a Democratic primary to see who would run for the full four-year term in November and then a special election to fill the remaining term of a member who had resigned. There were about 10 people running in those elections and from a cursory review the city gave out more than $1 million to those candidates to fund their races. As it turned out the winner of both the primary and special election was the one candidate who self-funded and didn't participate in the program.
In the upcoming general election to take place on Nov. 3, there are 25 candidates who have filed to run for the two at-large seats open and 14 for the four Ward seats up. If they all apply and qualify for money from the program that will cost D.C. taxpayers a lot of money. One requirement for a candidate for an At-Large Council seat to qualify for the program is to get contributions from at least 250 small dollar contributors, which in the aggregate, total $12,000 and that will qualify them for $40,000 from the program. They can then continue to get matching funds up to about $308,000. Considering there are 25 potential candidates and even if they all don't end up on the ballot this could get very expensive. The city could be paying out a lot of money for candidates who it is clear have no legitimate chance of winning.
If a candidate decides not to join this public financing scheme there are still limits on what they can raise from individuals or businesses. I am not sure they can raise enough from any individual or business to be considered bought.
All that being said I am in favor of public financing for campaigns. The issue for me is how it is done and how much money we give to candidates. To determine how this program is working it will be necessary for a full report to be submitted to the Council and available for the public to see on what the costs were for the entire scope of the 2020 election cycle. It needs detail on each candidate, their contributions to qualify for the program, how much they received, how much they spent and what they spent it on. Then we need to see if any money was returned to the system from candidates who didn't use all they received. It would then be interesting to see a comparison with any candidate who didn't enter the system and rather self-funded by raising their own contributions without matching funds. That will be the only way we can judge how successful the Fair Elections program is.
We have to also take into consideration this was an unusual year because of the pandemic so we will need to continue to follow this on a regular basis and then make adjustments to the program as necessary.
D.C. is clearly an interesting case study as there are only 24 major offices we contest elections for. Other offices we hold elections for, our congressional representative who has no vote, shadow offices, and the members of the local ANCs are not covered by this act.
Peter Rosenstein is a longtime LGBTQ rights and Democratic Party activist. He writes regularly for the Blade.