August 28, 2020 at 11:20 am EDT | by Kathi Wolfe
History offers hope in the midst of rage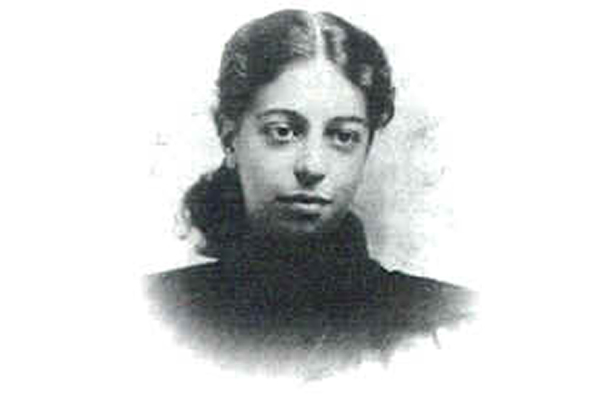 Editor's Note: This is the second of a two-part special on the 100th anniversary of women's suffrage.
As I write this, Donald Trump is speaking to the delegates during the Republican National Convention's roll call. I want (figuratively) to throw something across the room or to go to bed and pull the covers over my head as Trump falsely claims that the election will be "rigged" by fraud from voting by mail.
Fortunately, history offers hope in the midst of rage and hopelessness.
Recently, many of us were thrilled when Sen. Kamala Harris (D-Calif.), an LGBTQ ally, became the first Asian-American and Black woman to become the vice-presidential nominee of a major political party in the United States. It was spine-tingling on Aug. 12, the day after Democratic presidential nominee Joe Biden selected her to be his running mate, when Harris said she remembered the "heroic and ambitious women before me."
You can see why this is electrifying (especially to women and girls of color), when you put this milestone in perspective. Besides Harris, only two other women have been major political party vice-presidential nominees in U.S. history (Sarah Palin and Geraldine Ferraro). Women are half of America's population, according to the U.S. Census Bureau. Yet, only about a quarter of the members of Congress are women, according to the Pew Research Center. That's the highest percentage in United States history.
Sometimes, overwhelmed by this sexism, I forget that it's only been a century since women (too often only white women) have been able to vote in America. One hundred years ago, on Aug. 18, 1920, the 19th Amendment, which was passed by Congress on June 4, 1919, was ratified. On Aug. 26, 1920, Secretary of State Bainbridge Colby certified the 19th Amendment. (Women in a few Western states could vote before the 19th Amendment was certified.)
It's easy for me to take voting for granted, until I remember my grandmother. Born in 1900, she was among the first generation of women who could vote. My grandma volunteered at the polls on Election Day because, "I was so excited when I first voted," she told me, "and mad before that. When my older brothers could vote, but I couldn't."
Too often, narratives of women's suffrage have been centered around white, heteronormative, upper-to-middle-class and non-disabled women. We begin to form our understanding of history when we're in school. Growing up lesbian and loving to wear boys clothes, I never read of anyone like me in stories of how women got the right to vote. And, back in the day, history books were so dry they made Melba toast seem like strawberry shortcake – so exclusive that "The Brady Bunch," was the paragon of (campy) diversity! Fortunately for kids, teens, and adults, things are changing.
"Finish the Fight!: The Brave and Revolutionary Women Who Fought for the Right to Vote," by Veronica Chambers and the staff of The New York Times, released on Aug. 18, beautifully illustrated, is a badass, inclusive narrative of women's suffrage. Though written for kids aged 8-12, the book is engaging and informative for adults. It tells the story of the many queer, Black, Asian-American, Latinx, and Native American women who fought for women's suffrage. (I wish "Finish the Fight" had included disabled women in its narrative. Women with disabilities such as deaf journalist Laura Redden Searing and American Civil Liberties Union co-founder Helen Keller supported women's suffrage.)
People didn't use the words "lesbian" and "gay" in the 19th century, the authors of "Finish the Fight" say. "But that doesn't mean," they write, "that women who loved other women did not exist."
Angelina Weld Grimké, a suffragist and poet, is among the queer women whose story is told in "Finish the Fight." Grimké was involved with several young women, including playwright Mary Burrill, the authors report. "They were part of a community of black women," the authors write.
Now, when Trump threatens to decimate the U.S. Post office so that ballots cast by mail may not count, fighting for the right to vote is as vital as it was in 1920. Celebrating the badass women who fought for women's suffrage will inspire us to finish the fight.
Kathi Wolfe, a writer and a poet, is a regular contributor to the Blade.