August 30, 2020 at 1:14 pm EDT | by Peter Rosenstein
Comings & Goings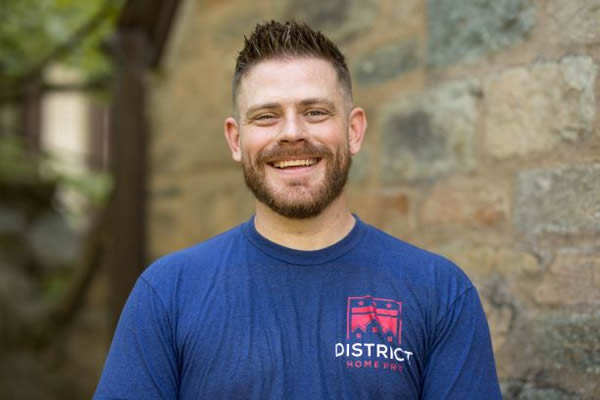 The Comings & Goings column is about sharing the professional successes of our community. We want to recognize those landing new jobs, new clients for their business, joining boards of organizations and other achievements. Please share your successes with us at: comingsandgoings@washblade.com.
Congratulations to William Boyd Whittaker, Jr. on opening his new business, District Home Pro, which offers investigative home inspections appropriate for many phases of an upcoming real estate transaction. During an hour-long walk-and-talk inspection, they provide you with information about the property that is tailored to help you make an informed offer. At a full inspection, they prepare an itemized report of existing issues that need attention so that you and your real estate professional can decide the next steps to successfully negotiate the best terms for the purchase of your new home. Previously, he apprenticed with Home Authority in D.C.
He said, "I am thrilled to start a business in the area I have called home since I first moved here in 2000. In order to successfully transition from a long career in nightlife hospitality, I have spent several years studying the proper construction and maintenance of homes in the area. Sharing my knowledge with home buyers in the area will be a fulfilling next step in my professional life." 
Whittaker is licensed in Maryland and Virginia and is a member of the American Society of Home Inspectors and the International Association of Certified Home Inspectors.
Many may know him from his work in various nightlife spots in D.C. He has his bachelor's from St. John's College in Annapolis, Md., majoring in Classics and Comparative Literature with minors in Philosophy and the History of Mathematics and Science.
Exciting news from the LGBTQ Victory Institute, which recently announced it has launched a bold new initiative asking the next presidential administration post-Trump to appoint LGBTQ candidates for open spots in the administration including seats in the next Cabinet, on the Supreme Court and in other high-ranking leadership positions at the federal level.
Annise Parker, president & CEO of the LGBTQ Victory Institute, said, "Our appointments objectives are bold, but reasonable. The transformation in America's electoral politics – with LGBTQ people being elected up and down the ballot – should be reflected in the next administration's appointments process as well. America is ready for its first Senate-approved Cabinet member, first U.S. Supreme Court justice, and ambassadors that reflect the diversity of the LGBTQ community. And we stand ready to support the next administration in appointing them."
The Presidential Appointments Initiative – first launched by Victory Institute during President Bill Clinton's administration – achieved unprecedented success under President Barack Obama, who appointed approximately 330 LGBTQ people, the most in history. Of those, 158 were assisted by the Presidential Appointments Initiative. It coordinated with the transition team, developed relationships with key officials and built a reputation for putting forward qualified candidates that excelled once appointed. LGBTQ people interested in a presidential appointment in the next administration can learn more about the Presidential Appointments Initiative and share their resumes at victoryinstitute.org/PAI.
The Comings & Goings column looks forward to being filled with announcements of those members of the LGBTQ+ community who will be appointed to a Biden/Harris administration.