Rupert Everett reminds us homophobia persists in Hollywood
New memoir arrives as two virtual LGBTQ film fests debut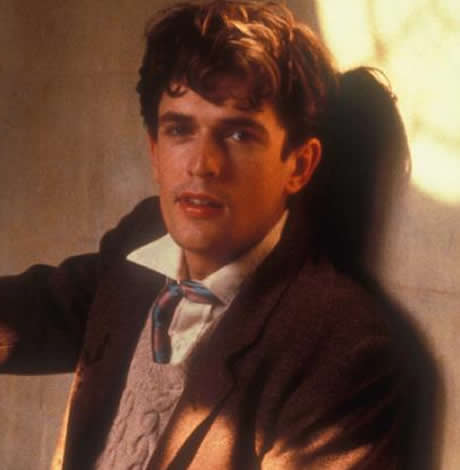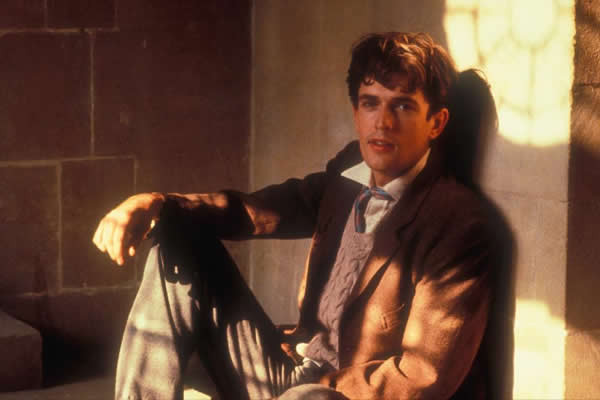 October, as you might already know, is the month when at least two major LGBTQ+ film/media festivals – QueerX in Los Angeles and NewFest in New York – normally take place, and although COVID has presented challenges for these kinds of events, both are rising to the challenge, following the example set earlier this year by others and making most of their scheduled content available virtually.
It's also LGBT History Month, and in light of this year's unique position in the middle of a world-changing crisis, it seems appropriate to observe that within this practical adaptation lies the seed of a future in which queer content is more accessible than ever. For the first time, fans of LGBTQ film and television can participate in these kinds of festivals regardless of where they are, and in a post-COVID world it's highly likely that's an innovation that will stick, which could be good news for queer visibility, offering potentially millions of people access to content that was once denied them by geography and economics. Looking back at how far we've already come in that struggle, such a thing can only be viewed as remarkable.
And yet, in looking back, we might also want to take note of what we've learned about the real enemy of visibility – the homophobia that has long existed in the entertainment industry itself, and the insidious way it works behind the scenes, thriving in the shadows even as the content we see becomes ever more inclusive.
Conveniently enough, we can find a stark reminder in the story of out actor Rupert Everett – a poster boy for the way gay performers are sidelined by the mainstream industry – who is dropping a new memoir (his third) this month.
Like many British thespians, Everett had begun his career onstage, rising to prominence as a gay public school student in the Julian Mitchell play "Another Country." When the play was adapted for the big screen, Everett reprised his role and became a rising star – but while playing a gay character might have been "brave" in Hollywood, actually being gay was quite another thing, and when the actor officially came out in 1989, the offers stopped coming.
It was a reversal of fortune that prompted him, 20 years later, to comment in an interview with The Guardian, "It's not that advisable to be honest. It's not very easy. And, honestly, I would not advise any actor necessarily, if he was really thinking of his career, to come out."
Thanks in part to those remarks, the handsome actor can hardly be called a beloved figure within the LGBTQ+ community – but his experience has relevance here, nonetheless.
Despite his continuing presence on stage and screen in the UK, and a brief career resurgence that came in the '90s from a pair of GBF roles opposite Madonna ("The Next Best Thing") and Julia Roberts ("My Best Friend's Wedding'), the kind of superstardom for which he once seemed destined has been beyond his grasp ever since coming out; with that in mind, though it might not have been in step with the message we wanted to hear, his cynical advice for young gay actors to stay in the closet cannot be said to have been unwise.
At least, that was the case when he made those comments, a little over a decade ago – but is it still true now? Another recent celebrity disclosure seems to offer a disappointingly affirmative answer to that question.
In an interview last week, actor Charlie Carver disclosed a shocking story about a gay colleague who took extreme measures to warn him about revealing his sexuality publicly. Carver, who first garnered attention for his television roles in "Desperate Housewives" and "Teen Wolf," has been open about his sexuality since 2016, but he told Variety that an unnamed industry associate – someone with whom he has worked before, but not onscreen – had made comments to him at the 2015 Emmy Awards about his "effeminate" acting, and that he "needed to 'get it under control' around people in the business."
Carver says he later approached this gay former co-worker at the valet station outside, asking him for clarification about what he meant; in response, he claims, the unnamed man slapped him across the face.
"It wasn't playful but intentional, pointed and meant to be instructive. A slap," says the now-32-year-old actor. "I told him that if he ever touched me again, I would name him."
The experience led to an epiphany for Carver ("That was the moment when I said to myself, 'I can't do this. I cannot police myself in that way," he told Variety), and he came out publicly via his Instagram account a few weeks later. At the moment, it would seem he has no reason to regret that choice; he's currently in the spotlight for roles in two high-profile Netflix offerings, "Ratched" and "The Boys in the Band," and he's slated to appear opposite Robert Pattinson in next year's "The Batman."
How he fares after that is something to keep an eye on. Up until now, his exposure has largely taken place in front of a queer or queer-friendly audience, but the newest film iteration of an iconic superhero will unquestionably draw a much wider crowd; if they don't respond well, it's not far-fetched to imagine that Hollywood might blame Carver's out status, at least partly, for that failure.
Even if the movie is a hit, it's no guarantee he can overcome what has historically been a persistent and deeply ingrained stigma to achieve future success in the mainstream industry. Everett can attest to that.
In a preview excerpt from his upcoming book, the British actor dishes sardonically about the frustrations of his years-long effort to get a screenplay he wrote ("The Happy Prince," about queer literary icon Oscar Wilde) made in Hollywood. Among the insights he reveals is the fact that things went sour when he declined producer Scott Rudin's suggestion that the straight Philip Seymour Hoffman should play Wilde instead of Everett himself.
"And here is where I made my greatest mistake," Everett writes. "I should have said yes."
Rudin initially relented, but eventually pulled out of the project after a long list of directors also declined. Everett, once a Hollywood golden boy, was now officially persona non grata.
"The Happy Prince" was eventually produced, but not without Herculean effort from Everett and a lot of help from his friends. Well-received but sparsely released, it's now available, like so many other LGBTQ stories, on streaming platforms across the globe. A happy ending, perhaps, but not quite the comeback success it was intended to be.
None of this takes away from the triumph of living in a world where an entire multi-million dollar industry exists around the production and distribution of queer content.
Yet as we celebrate that victory, we cannot ignore the warning embedded in the stories of these two out actors, a generation apart. The entertainment industry may be willing to present a friendly mask to LGBTQ+ audiences, as long as it brings a profit – but we must always be aware that, lurking behind it, is the familiar face of homophobia.
The 'Spoiler' is you're going to cry
Love is worth it even when you know it's going to end badly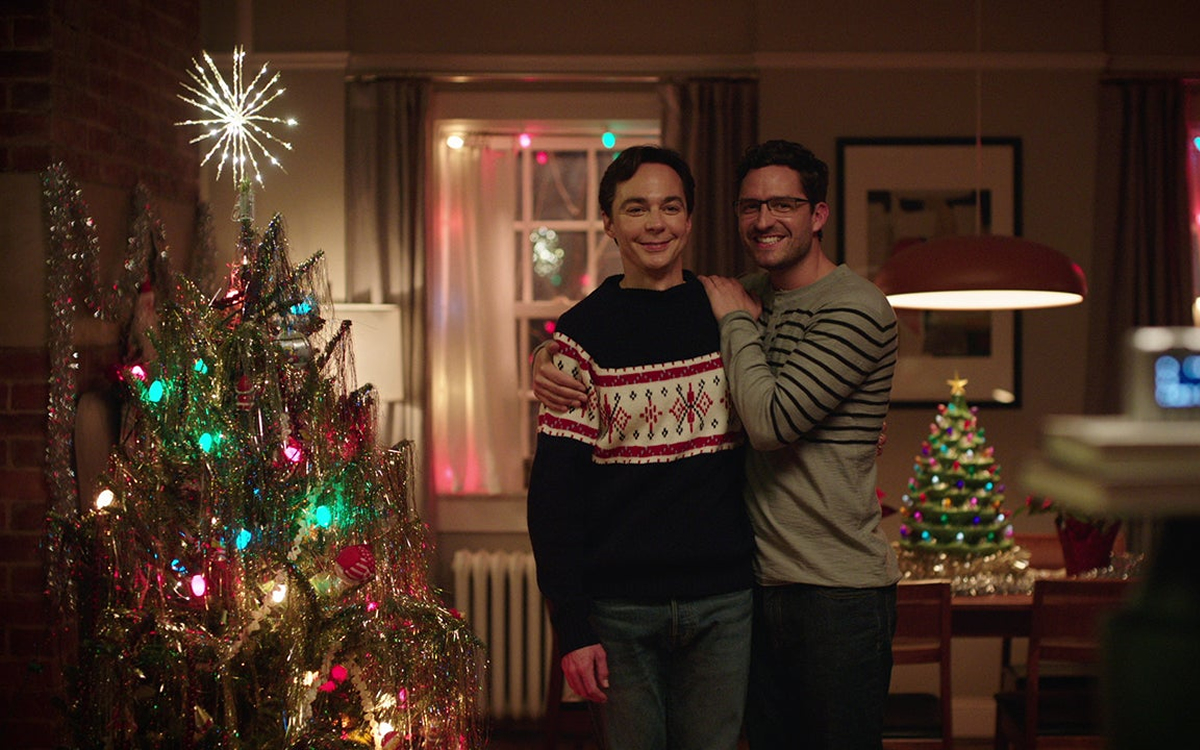 It's been a refreshing year for LGBTQ love stories on the screen. From "Fire Island" to "Bros," from "Crush" to "Anything's Possible," we've seen narratives that offer up hopeful and positive alternatives to the gloomy outcomes presented by movies of the past. Instead of stories that reinforce the tired trope of doomed queer romance, we're finally seeing ourselves get the same chance at a happily-ever-after ending as everybody else. 
It's been a welcome change – but just when Hollywood finally seems to have finally figured out that all our relationships don't have to end in tragedy, "Spoiler Alert" has come along to remind us that sometimes they still do.
Based on the best-selling memoir by Michael Ausiello ("Spoiler Alert: The Hero Dies") and directed by Michael Showalter from a screenplay by David Marshall Grant and gay blogger/author/pundit Dan Savage, it's the true story of a couple (Ausiello and his eventual husband, photographer Kit Cowan) who find love and build a relationship over the course of more than a decade only to face the heartbreak of Kit's diagnosis of – and his (SPOILER ALERT, hence the title) premature passing from – a rare form of terminal cancer. Though It's not exactly a rom-com, it does try to keep things light-hearted, and it aims for the uplift despite its foregone tragic conclusion.
That's a tough tightrope to walk. The book, penned by veteran television and entertainment journalist Ausiello, pulled it off successfully, becoming a bestseller – and not just among queer readers – with its warts-and-all celebration of what it truly means to commit to love. After all, we may adore our fairy tale fantasies, but we all know that even a couple's best-case scenario is guaranteed a sad ending; Ausiello's first-person written narrative managed to get the point across that it's all worth it, anyway.
Sometimes, though, a literary device that works on the page doesn't translate easily to the screen, and on film, Ausiello's "we-already-know-the-outcome" approach faces a more resistant challenge.
In the first act of the film, which details the meeting and early romance of its two lead characters (Jim Parsons and Ben Aldridge as Michael and Kit, respectively), our knowledge of the ending becomes an obstacle. This may be particularly true for more jaded viewers, who are apt to be keenly aware of the emotional payoffs being set up in advance. Heartwarming moments can easily come off as deliberate, even manufactured, and one might sense an obvious bid to force our identification with the characters in the movie's deployment of all the standard "new gay relationship" tropes. In reading, it's easy to personalize such universal moments through our own imaginations, which can fill in the spaces (and the faces) in a way that rings true for us. On film (this film, at least), such communally identifiable experiences run the risk of feeling manipulative: a little too perfect, a little too pat, a little too "meet-cute," and a little too… well, precious.
The dissonance between formulaic fantasy and genuine lived experience is sometimes made even more obtrusive by occasional flashbacks to Michael's childhood, framed as excerpts from an imagined '90s sitcom, which distance us further from the story – a stylistic ploy that seems intended to keep the tone of the narrative as far from tragic as possible.
When it's time to get real, however, Showalter's film lands on more solid ground. Once the blissful "happy-ever-after" couple-hood of the two men is established, the movie takes us into deeper, more mature – and therefore, less predictable – territory. Things don't end up being perfect in Michael and Kit's ostensible lover's paradise: jealousies, self-esteem issues, and the inevitable individual growth that sometimes drives wedges between us in our relationships take their toll. As any successful long-term couple – queer or otherwise – is bound to discover, relationships take a lot of work, and seeing the two protagonists confront that seldom-told part of the story goes a long way toward making their experience more relatable for those who are looking for more than mere aspirational fantasy.
So, too, does the acting from the two leads. Parsons, who struggles against the obvious artificiality of playing against being two-decades-too-old in the film's earlier scenes, blossoms once the story moves ahead in time to deliver an emotionally brave and affectingly authentic portrait of a man overcoming the baggage of his awkward and socially isolated youth (there's a Smurf addiction involved, need we say more?) and finding the resilience to weather a battle for his lover's life. Aldridge, a Brit flawlessly playing American, is perhaps even better – not that it needs to be a competition – as Kit, whose easy-going self-esteem masks a world of unresolved insecurities and makes an almost-too-good-to-be-true character endearingly real; perhaps more importantly, the emotional journey he's tasked with portraying requires an absolute dedication to unornamented truth, and he delivers it impeccably.
It helps that the two actors, who carry most of the movie's running time, have a convincingly natural chemistry together that gradually persuades us to invest in these characters even if we had resisted becoming invested in them before. Bolstering the emotional solidity even further is the presence of seasoned pros Sally Field and Bill Irwin as Kit's parents, who deepen this not-as-clueless-as-they-seem pair beyond the familiar stereotype they represent and raise them above the easy sentimentality they might otherwise have carried into the story's already-poignant mix.
These considerable advantages are enough to help us forgive the movie's contrived expository beginnings, though its ongoing sitcom conceit for childhood flashbacks – as well as its occasional fourth-wall-breaking interruptions from Michael's TV obsessed imagination – continue to feel a little gimmicky, especially after the plot has passed the point where such amusements are welcome or even necessary.
Still, the movie's fortunate choice to play against its tearjerker underpinnings – such as when it undercuts a particularly histrionic scene of hospital drama by calling itself out on its own shameless nod (which any gay movie buff will surely already recognize) to an iconic moment from a cinema classic – keeps the tears which finally come from feeling as though they've been shamelessly manipulated out of us. It's this quality that marks the best entries in the tearjerker genre; the thing that movies like "Terms of Endearment" and "Steel Magnolia" have in common (besides Shirley MacLaine) is their ability to lean fully into the artifice of their own weepy, sentimental style without sacrificing the sincerity of their emotional payoffs. Films like these don't play their big moments for drama, or even for laughs, to keep us involved – they play those moments for truth. "Spoiler Alert" clearly aspires to the same standard.
It mostly succeeds, after an awkward start; though some viewers might find its quirkier narrative conceits to be an overcompensation for its weepy ending, its characters are real enough to get past all that and win us over. And though it's hard to deny that it's ultimately another tragic gay love story, it manages to remind us that love is worth it even when you know it's going to end badly.
After all, just because a romance is doomed doesn't mean it has to be a downer.
A queer screen roundup for the holidays
Hotly anticipated films like 'The Whale' and a Whitney biopic are just around the corner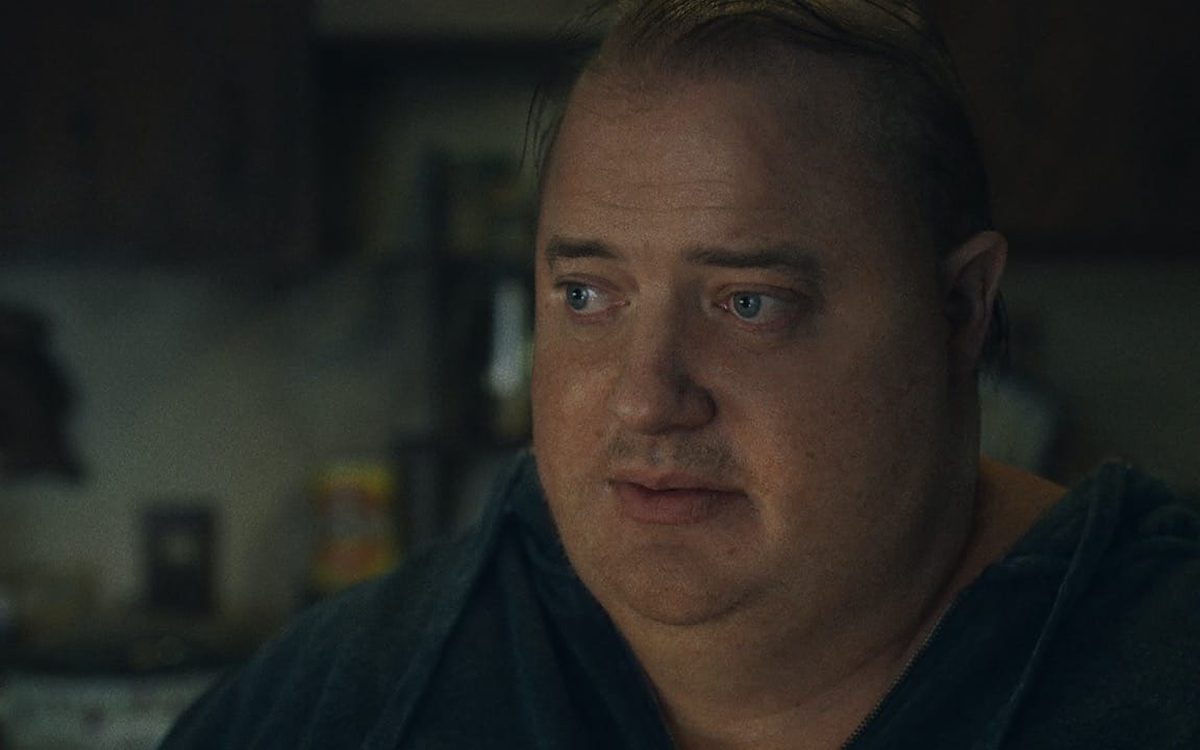 Thanksgiving is less than a week away, and we all know what that means.
No, we're not talking about digging out all those saved recipes for using leftover turkey. We mean, of course, that it's time for the Blade's annual Holiday Entertainment Preview, when we round up all the new LGBTQ viewing options coming our way during the upcoming season. No, they're not all themed for the holidays (because, let's face it, sometimes everybody needs a little escape from all that seasonal cheer), but they're all definitely worth spending a couple of hours' worth of your time in between shopping, planning, partying, and going to the gym to work off all those giant meals and decadent sweets.
"She Said" (in theaters Nov. 18)
Carey Mulligan and Zoe Kazan star as New York Times journalists Jodi Kantor and Megan Twohey in this true-life drama about the investigation that led to the bombshell 2017 report exposing Harvey Weinstein's decades-long history of sexual misconduct against women. There's no direct LGBTQ connection here, per se, but the #MeToo movement inspired by the revelations is cause enough for us to include it on our list, simply in the name of solidarity. The fact that it's female-written and female-directed (by Rebecca Lenkiewicz and Maria Schrader, respectively) bodes well for the messaging in this one, which also stars Patricia Clarkson, Andre Braugher, Jennifer Ehle, and Samantha Morton.
"Wednesday" (Netflix, Nov. 23)
Again, there's no direct LGBTQ connection within the content here (at least as far as we know, yet), but surely none is needed to explain why this new supernatural comedy/mystery series from Executive Producer Tim Burton and creators Alfred Gough and Miles Millar – detailing the crime-solving adventures of now-teenaged Wednesday Addams as she navigates her high school years at Nevermore Academy – has our recommendation. The goth daughter of Gomez and Morticia has long been a queer fan favorite, after all, and there are plenty of other reasons to look forward to this new iteration of "The Addams Family" and its "creepy and kooky" world. Starring Jenna Ortega in the title role, with Gwendoline Christie, Riki Lindhome, and Jamie McShane – and Catherine Zeta-Jones, Luis Guzman, and Fred Armisen making guest appearances as Morticia, Gomez, and Uncle Fester, respectively.
"The Holiday Sitter" (Hallmark, Dec. 11)
This one not only has LGBTQ appeal, it's an actual holiday movie. From the notorious-but-beloved Christmas universe of the Hallmark Channel comes the network's first holiday rom-com about two men (a queer couple was featured in 2020's "The Christmas House," but it wasn't about them falling in love) starring out "Mean Girls" star Jonathan Bennett as a workaholic bachelor who finds himself overwhelmed while babysitting for his out-of-town sister and her husband and recruits a handsome neighbor to help him. We're sure you'll know where things will go from there, but it should be a cozy seasonal watch, anyway. Also starring George Krissa and Chelsea Hobbs.
"Spoiler Alert" (in theaters, limited Dec. 2 / wide Dec. 9)
December's awards season push kicks off with this adaptation of Michael Ausiello's bestselling memoir, in which a young gay couple meet, fall in love, and build a life together for over a decade – only to be faced with a terminal cancer diagnosis for one of them. We know it doesn't sound like holiday cheer, but it takes as light an approach with the subject matter as possible; that doesn't mean you won't cry, of course, but this Michael Showalter-directed tearjerker is hoping you'll get the point that love is worth it even when you know there's going to be a sad ending – and you can't ask for a more appropriate seasonal message than that. Starring Jim Parsons, Ben Aldridge, Sally Field, and Bill Irwin.
"Framing Agnes" (in theaters, limited Dec. 2/Dec. 9)
Not quite a documentary, not quite a fictional narrative, this innovative cinematic exercise from director Chase Joynt takes the story of Agnes – a pioneering transgender woman whose participation in an infamous UCLA gender health study in the 1960s allowed her to gain access to gender-affirming healthcare – and blends it with other stories from long-shelved case files to "widen the frame through which trans history is viewed." Promising "vividly rendered" re-enactments of vintage trans history, collaboratively created by an all-star cast of trans performers, artists, and thinkers, this one is only getting a limited theatrical release, for now – but even if it doesn't screen near you, keep your eyes open, because it looks like it's worth waiting for. Angelica Ross, Jen Richards, and Zackary Drucker are among the featured stars.
"The Whale" (in theaters, Dec. 9)
Another award contender surfaces with this buzzy new drama from the ever-intense Darren Aronofsky, adapted by Samuel D. Hunter from his own play and featuring the long-anticipated return of former Hollywood hunk Brendan Fraser – who stars as an obese middle-aged man trying to reconcile with his estranged daughter after abandoning her and her mother to be with another man. It's won awards already, at Venice and other film festivals, and if the advance praise we've been hearing – both for the film and for Fraser's comeback performance – is to be believed, it's probably going to get several more. But that's not why we recommend it; we just know you love Brendan Fraser as much as we do. Also starring Sadie Sink, Hong Chau, Ty Simpkins, and Samantha Morton.
"Babylon" (in theaters, Dec. 23)
"La La Land" filmmaker Damien Chazelle returns with this original period epic set in 1920s Los Angeles, and he doesn't skimp on the star power. With Brad Pitt, Margot Robbie and Diego Calva leading an ensemble cast, this lavish look at early Hollywood traces the rise and fall of several intertwined characters to spin a tale of "outsized ambition during an era of unbridled decadence and depravity." We're told there's a queer storyline involved, though there are no details yet – but regardless of that, we're in based on that description alone. Also starring Jean Smart, Jovan Adepo, Li Jun Li, P.J. Byrne, Lukas Haas, Olivia Hamilton, Tobey Maguire, Max Minghella, Rory Scovel, Katherine Waterston, Flea, Jeff Garlin, Eric Roberts, Ethan Suplee, Samara Weaving, and Olivia Wilde, this is bound to be another awards favorite, and probably a whole lot of opulent fun, too.
"I Wanna Dance With Somebody" (in theaters, Dec. 23)
Finally, this eagerly awaited biopic of Whitney Houston – directed by Kasi Lemmons and written by Oscar nominee Anthony McCarten – shows up just in time for Christmas to deliver "a no-holds-barred portrait" of the iconic pop star, following her life and career from New Jersey choir girl to one of the best-selling and most awarded recording artists of all time. Starring BAFTA winner Naomi Ackie as Houston, it promises to take us on "an inspirational, poignant – and so emotional – journey" through the late singer's "trailblazing life and career," with "show-stopping performances and a soundtrack of the her most beloved hits as you've never heard them before." That's a lot of hyperbole, but frankly, we'll be disappointed if it doesn't get real about Houston's long-obscured sexuality. Even so, it gets our tentative recommendation on the basis of diva interest alone.
Happy holidays!
'Far From Heaven' still packs a punch 20 years later
Queer classic a merciless deconstruction of American identity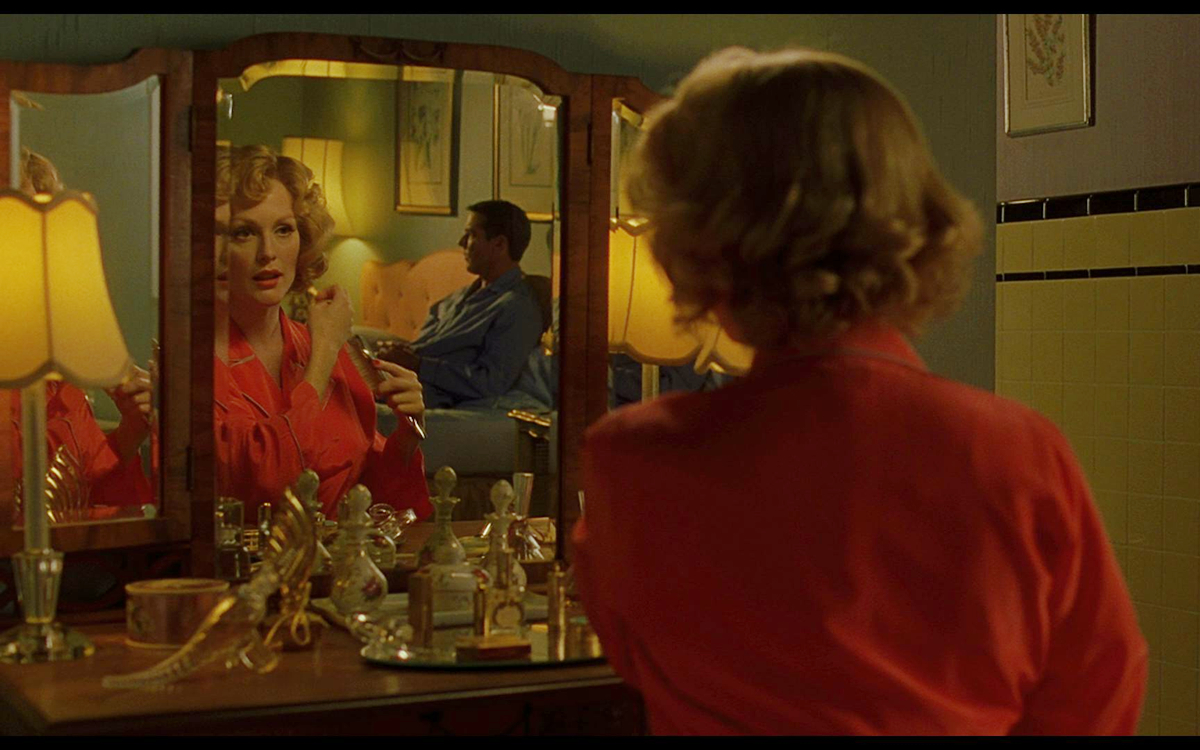 One of the joys of great movies – as any real cinema buff can surely attest – is the ability to revisit them through a new set of eyes. Though the images they show us are frozen, unchanging from the day they were first captured, you the viewer and the world you live in are different each time you watch them.
This shift in perspective becomes even more apparent when the movie in question is one you haven't seen in many years. There's a risk involved, of course: re-watching a favorite, you may find it doesn't live up to your fond memories. On the other hand, you could discover previously unappreciated layers that make you love it even more than you did before. Either way, you're likely to experience the movie as if it were completely new.
Sometimes, though, the power of a movie over time can be deepened by just how much watching it feels the same – and that's why queer filmmaker Todd Haynes' "Far From Heaven," which turns 20 years old this month, speaks even louder to us now than it did in 2002.
Even then, of course, it was a look back at a faraway past. Set in the upper-middle-class world of Hartford, Connecticut, in the late 1950s, it transported us into a seminal period of our history and forced us to take stock of just how much things have changed – and just how much they haven't – in our own time.
Borrowing more than a page from the glossy Technicolor melodramas of the era in which it takes place – in particular, the work of Douglas Sirk, a German immigrant whose outsider's eye tinged the soapy escapist films he directed with a subtle undercurrent of social criticism that would only come to be appreciated by a later generation – "Far From Heaven" is both a painstaking homage to a classic genre and a merciless deconstruction of American identity.
Awash in rich fall colors and adorned down to the smallest detail with pristine replication of the period's iconic clothing, architecture, décor, and automobiles, its aesthetic – breathtakingly beautiful from start to finish – was accomplished by team effort. Haynes wrote a screenplay ripe with the familiar over-the-top style of the vintage films he wanted to recreate and directed with an eye toward emulating the visual conventions – framing, camera angles, editing choices – with which they were composed, even to the point of using old-fashioned rear projection process shots for driving scenes; cinematographer Edward Lachman captured it all on film utilizing the same lens filters and lighting techniques used by his 1950s forebears; Elmer Bernstein, who composed the music for many of the same classics that inspired the film, envelops the narrative in the lush romantic strains of his final major score, adding an even more tangible layer of authenticity to the package; and an impeccable cast of gifted screen actors, led by Julianne Moore in a performance that won her the Volpi Cup for Best Actress at the Venice Film Festival (and should have won her an Oscar, according to many awards-show pundits who consider her loss to Halle Berry in "Monster's Ball" one of the Academy's most egregious snubs), play out the drama with all the skill required to honor the movie's mise-en-scène while still making each moment feel palpably real.
Yet as impressive as the film is as a technical achievement in style, it's not defined by that measure alone. Rather, the style functions entirely in service of a larger goal, in which the myth of "the good old days" is lavishly rendered onscreen only to be torn down by a narrative that asserts all the reasons why they weren't so good after all.
First and foremost, our identification is imprinted upon Moore's character, Cathy Whitaker, a housewife living within a picture-perfect existence as an ideal and dutiful homemaker. Her husband, Frank (Dennis Quaid), is a higher-echelon executive at a television manufacturing company – the 1950s equivalent, perhaps, of a tech bro – whose paycheck she spends in the daily running of the household she shares with him and their two young children, a job made considerably easier by the presence of hard-working housekeeper Sybil (Viola Davis); her personal time is filled with the obligatory demands of her class position – organizing fundraisers, car-pooling kids to school and extra-curricular activities, and planning parties designed as much to show off her family's position of status and privilege as for anything else. Her idyllic existence, however, is about to be disrupted.
Frank, as she discovers in the most awkward way imaginable, turns out to have long-repressed homosexual desires, upon which he has begun acting by delving into the hidden underground world of closeted 1957 queer life and which have put an even greater emotional distance into their already-perfunctory marriage. At the same time, she begins a friendship with her Black gardener, Raymond (Dennis Haysbert), a widowed father raising a daughter on his own while operating a successful landscaping business that serves the prosperous white community. Naïve but good-hearted, she clings to the hope that psychological conversion can "cure" her wayward husband, while denying her own feelings toward Raymond and remaining willfully dismissive of the "Karen-ish" outrage and salacious gossip that infects her social circle – even her closest friend (Patricia Clarkson), whose loyalty ends up extending only as far as her own prejudices will allow – about the nature of her relationship with him. Even in a real 1950s melodrama, she would be in for a hard lesson.
That lesson might be entirely predictable from our contemporary point-of-view – most of us have long acknowledged the homophobia and racism hiding behind the cheery domestic bliss of the Eisenhower years, and the punitive stigma levied against anyone who dared defy that social order is sadly still an oft-told tale. It's easy for us to foresee how wrong things will go for Cathy as she persists in going against the grain to follow the yearnings of her heart – but what makes her story resonate with modern audiences has nothing to do with any expectation of a happy ending.
Instead, the power of "Far From Heaven" lies in the uncomfortable realization that sexuality and race are still, decades later, a great divider within the American social order, and the melancholy chill which comes from watching Cathy (and Frank, too, for that matter) fall inevitably from grace into ostracized "other" status. Haynes – who rose to prominence as one of the architects of the "new queer cinema" of the '90s by exploring the traumatic memories of Boomer childhood in films that questioned then-dominant assumptions of established norms and illuminated the crushing isolation of being someone you're not "supposed" to be – crafts his film with a heightened reality that feels more like a sedative-induced hallucination than a tranquil dream; in paying tribute to the Hollywood tearjerkers that influenced his youth, he re-imagines them through the lens of hindsight, revealing the "American Dream" that reinforced our preconceived assumptions about the "natural order" of things to be nothing more than a cruel and manipulative lie. That message was clear two decades ago; now, it rings truer than ever.
In 2002, it was a quietly devastating assertion that only the privileged few had reason to look back fondly on mid-20th-century life in our country. In 2022, in the wake of a disastrous conservative push to "make America great again" by regressing to the strictures of a long-tarnished fantasy, it's a chilling reminder of just how much we have to lose.