Obama memoir addresses evolution on LGBTQ rights
'A Promised Land' packed with wit, insights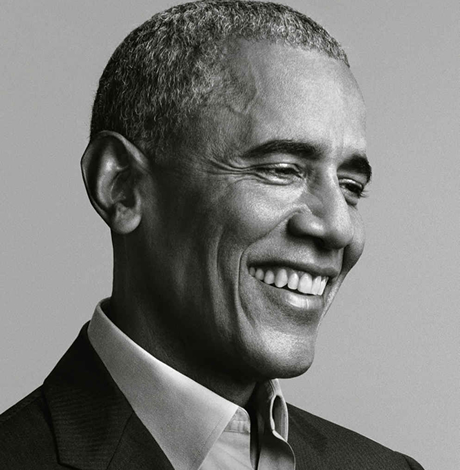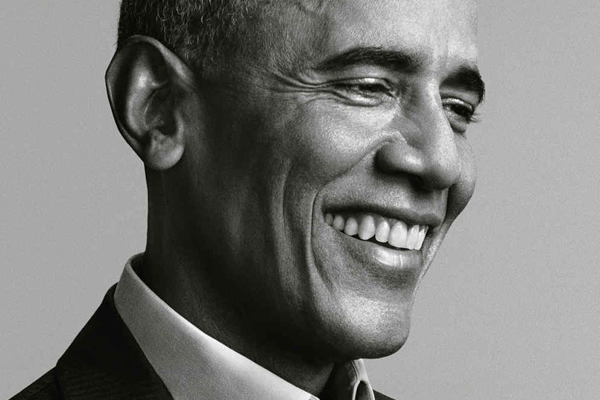 'A Promised Land'
By Barack Obama
c.2020, Crown
$45/768 pages
Most memoirs of politicians are pablum — ghost-written snooze-inducers. At best, good door-stops.
"A Promised Land," former President Barack Obama's new memoir, breaks that mold. Though it's over 700 pages, you won't be tempted to turn away from this, by turns, measured, moving, detailed, witty, and self-aware volume. The memoir, narrated by Obama, is a great listen (29 hours, 10 minutes) on Audible.
Unlike most politicos, Obama can write! Many of us ink-stained wretches would give anything to have his writing chops. Obama's first book, "Dreams from My Father," Obama's critically acclaimed 1995 coming-of-age memoir, came out years before he was a player on the national political stage.
Like many, I knew some of the highlights of Obama's life before I picked up "A Promised Land": his spouse and best friend Michelle, his daughters, his dog Bo, his rapid rise from Illinois state senator to U.S. senator to president of the United States.
As a lesbian, I knew of the many things that Obama and his administration did to support LGBTQ rights – from issuing Pride proclamations to the repeal of "Don't Ask Don't Tell." At his last press conference, Obama called on Blade reporter Chris Johnson to ask a question. (Obama was the first U.S. president to call on a LGBTQ press reporter at a press conference.) No wonder many of us think of Obama as the "first gay president."
If this memoir had been hacked out by a ghostwriter for a typical politico (even a queer-friendly politico), I'd probably just skim through it. But, because of Obama's superb writing, the breadth of his thinking and the wide-ranging events of his administration (from his meetings with foreign leaders to the passage of the Affordable Care Act), I was hooked from the get-go on "A Promised Land." The Republican opposition to his every move (no matter how bipartisan he tries to be) is an underlying theme.
"For a month, Michelle and I slept late, ate leisurely dinners, went for long walks, swam in the ocean, took stock," Obama writes in the memoir's preface of what life was like for him and Michelle after he left office in January 2017, "replenished our friendship, rediscovered our love, and planned for a less eventful but hopefully no less satisfying second act."
No way could I stop reading after that!
"A Promised Land" is the first of two volumes. It begins with a preface in which Obama says he wants to give an "honest rendering" of the events that happened on his watch and ends with the death of Osama bin Laden.
The first third of the memoir is about his life before he becomes president. Here, Obama writes of his family, youth, college years, law school life, how he met Michelle, his time as a community organizer and political campaigns.
Obama writes personally about his evolving attitudes toward LGBTQ rights. He believes that the "American family" includes LGBTQ people and immigrants. "How could I believe otherwise, when some of the same arguments for their exclusion had so often been used to exclude those who looked like me?" Obama writes.
But, he doesn't, he writes, dismiss those with differing views on queers and immigrants as bigots. He remembers that his own beliefs weren't always so "enlightened."
"I grew up in the 1970s, a time when LGBTQ life was far less visible to those outside the community," Obama writes.
His Aunt Arlene, "felt obliged to introduce her partner of twenty years as 'my close friend Marge' whenever she visited us in Hawaii," he recalls.
When Obama was a teen, he and his peers used anti-gay slurs. "And like many teenage boys in those years, my friends and I sometimes threw around words like 'fag' or 'gay' at each other as casual put downs," Obama writes, "callow attempts to fortify our masculinity and hide our insecurities."
After nearly four years of Donald Trump, it's a pleasure to read a presidential memoirs written with intelligence, wit and insight. Whether you're a political junkie, a lover of gossip or a fan of engaging writing, "A Promised Land" will leave you wanting more.
Two new books celebrate Old Hollywood glory
'Elizabeth and Monty: The Untold Story of Their Intimate Friendship'
By Charles Casillo
c.2021, Kensington
$27.00/389 pages
'The Twelve Lives of Alfred Hitchcock'
By Edward White
c.2021, W. W. Norton & Company
$28.95/379 pages
If you're queer, especially if you're of a certain age, old Hollywood is embedded in your DNA.
For those of us besotted by classic movies — there can never be too many books about Tinseltown.
Two new books — "Elizabeth and Monty" by Charles Casillo and "The Twelve Lives of Alfred Hitchcock" by Edward White — will satisfy your old Hollywood jones.
"Elizabeth and Monty" is the riveting story of the intimate friendship of Elizabeth Taylor and Montgomery Clift.
Few people are loved more by the LGBTQ community than Elizabeth Taylor. Who will ever forget Taylor as Martha in "Who's Afraid of Virginia Woolf" or as Maggie in "Cat on a Hot Tin Roof?"
Taylor raised millions for AIDS research long before any celeb or politico even said the word "AIDS." People with AIDS weren't objects of charity to Taylor. She had many queer friends and hung out at gay bars.
Montgomery Clift, who lived from 1920 to 1966, was a talented actor. Because of the time in which he lived, he had to be closeted about his sexuality. Because of the homophobia in the society and Hollywood then, the support of friends was crucial to Clift and other LGBTQ people of that era.
For much of his life, Clift had health problems that caused him pain. Partly as a result of pain, he had issues with drinking and drug addiction. His behavior could be erratic and uncouth. (He had a penchant for eating food off of other people's plates.)
Despite Clift's troubles, you become transfixed by his brooding intensity – whether you're watching him in "The Heiress," "From Here to Eternity" or "Red River."
If you have a heartbeat, you'll feel the chemistry between Clift and Taylor when they're on screen together in "A Place in the Sun."
Though Clift was queer and Taylor was hetero, they were the closest of friends.
From the prologue onward, Casillo draws you into their friendship. The book opens on the evening when Clift, driving home from a party, was in a terrible car accident. He'd crashed into a telephone pole.
Taylor went to Clift who was lying bleeding on the road. "Realizing he was choking on his teeth," Casillo adds, "she instinctively stuck her fingers down his throat and pulled out two broken teeth, clearing the passageway."
Taylor stuck by Clift when many of his friends distanced themselves from him.
Taylor insisted that Clift be cast in "Reflections in a Golden Eye." She put up her own salary as insurance for Clift when no one would insure him (because of his health and substance abuse issues).
It's clear from "Elizabeth and Monty" that Clift was as important to Taylor as she was to him. Their relationship wasn't sexual, writes Casillo, author of "Marilyn Monroe: The Private Life of a Public Icon" and "Outlaw The Lives and Careers of John Rechy." Yet, there was an emotional intensity – a romantic quality – in their friendship.
Clift nurtured Taylor. He coached Taylor, who he called Bessie Mae, on her acting. He thought Taylor was beautiful, yet understood what it was like for Taylor when people only saw her for her beauty.
"Monty, Elizabeth likes me, but she loves you," Richard Burton is reported to have said to Clift.
There are good biographies of Taylor – such as William Mann's "How To Be A Movie Star: Elizabeth Taylor in Hollywood" and of Clift – most notably Patricia Bosworth's "Montgomery Clift: A Biography."
Even so, "Elizabeth and Monty" sheds new light on the intense friendship of two queer icons. Check it out. It will imbue you with renewed love and respect not only for Taylor and Clift but for your own friends.
Without Alfred Hitchcock, I'd never make it through the pandemic.
The COVID vaccines are wonderful! But, I'd never get out of my sweatpants without the suspense and glam of Hitchcock's movies.
Nothing is more comforting than watching serial killer Uncle Charlie in "Shadow of a Doubt" or, with Grace Kelly, James Stewart and Thelma Ritter, observing the murderer in "Rear Window."
What is more pleasurable than ogling the gorgeous mid-century apartment where a murder has been committed in "Rope?"
Of course, I'm far from alone in loving Hitchcock. Hetero and queer viewers are Hitchcock fans.
Everyone from your straight, straitlaced granny to your bar-hopping queer grandson has had nightmares about the shower scene in "Psycho." Or had a crush on Cary Grant or Eva Marie Saint in "North by Northwest."
From the glam in "Rear Window" to Bruno and Guy in "Strangers on a Train," it's clear that Hitchcock's movies have a queer quotient and a special appeal to LGBTQ viewers.
There are more biographies and studies of Hitchcock's life and work than you could count. Or would want to read.
Yet, "The Twelve Lives of Alfred Hitchcock" by Edward White is a good read.
In elegant, precise writing, White illuminates Hitchcock's life and work by examining 12 aspects of his complex personality. As with all of us, the whole of Hitchcock's self was more than the components of his personality. Any life, despite the most assiduous biographer's investigations, remains somewhat of a mystery.
White explores how "Hitchcock" the phenomenon was invented as well as what made Hitchcock the person tick. He carries out this exploration by writing about Hitchcock as everything from "The Fat Man" to "The Murderer" to "The Dandy" to "The Voyeur" to "The Londoner" to "The Family Man" to "The Man of God."
Hitchcock was a family man who loved his wife, yet, at times, gazed in, to put it mildly an unsavory manner, at some of the actresses such as Tippi Hedren, in his films.
Impeccably dressed in a Victorian-era suite, he plotted films about murder and rape with his wife (and frequent uncredited collaborator) Alma at his side.
For a half century, "Hitchcock's persona was the active ingredient in the most celebrated of his 53 films," White writes, "the way Oscar Wilde's was in his plays, and Andy Warhol's was in his art."
Hitchcock stands alone in the Hollywood canon, White writes, "a director whose mythology eclipses the brilliance of his myriad classic movies."
The span of Hitchcock's career was immense — from the time of silent films to the 3-D era. His work, White, a "Paris Review" contributor, writes, runs the gamut from thrillers to screwball comedy to horror to film noir to social realism.
Read "The Twelve Lives of Alfred Hitchcock." It'll take you inside the mosaic of the fab filmmaker's life and work. Then, break out the popcorn and "Dial M for Murder."
Author recalls beatings, discrimination in memoir
'Punch Me Up to the Gods' an emotional, rewarding journey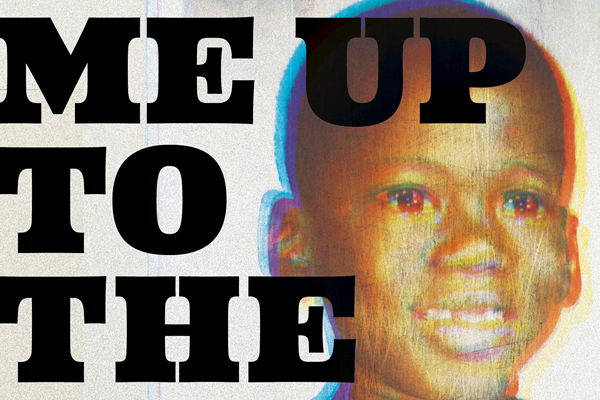 'Punch Me Up to the Gods: A Memoir'
By Brian Broome
c.2021, HMH Books
$26/272 pages
Little kids have it so easy.
Somebody feeds them when they're hungry, does their laundry, buys them toys, and plays with them. Somebody escorts them everywhere and sometimes, they even get carried. Yep, life is good when you're a little kid except, as in the new memoir, "Punch Me Up to the Gods" by Brian Broome, when it's not.
He called Corey his "best friend," but Corey was no friend to 10-year-old Brian Broome. Sure, things were simpatico at first but it didn't take long for Corey to sense Broome's insecurities, or to start pummeling Broome, or to humiliate him. Broome's father hoped that Corey might act as "a form of therapy" for a boy who played with girls too much; Broome endured the abuse and didn't complain to the adults because he was a little in love with Corey.
As if Corey's thrashings weren't harsh enough, Broome's dad beat Broome for a multitude of reasons, from a pink shirt to frustration over unemployment to racism: he said he'd rather kill his children himself than to let a white person do it. Broome, in fact, often wished that he was white like the people on TV, so he'd have the benefits of it. White parents really seemed to love their kids.
Broome dreamed of moving far away from the tiny working-class Ohio town of his birth, to a larger city where he believed he could avoid the bullying and teasing, leave his life behind, and escape the embarrassment of his parents' ramshackle existence. He did leave once, for college, but he was deeply humiliated by the racism and homophobia of his roommates. He called his mother then, and she came to get him.
She was one of a handful of Black women who saved him.
Being a man isn't easy. Being a Black man in America is harder. Being a gay Black man led Broome to drugs, alcohol, and away from his family – although, he says, "… yes, I was loved. Just not in ways that I could understand."
Be prepared to be messed with here. Your emotions may never be the same.
There's a tightly coiled, ready-to-strike fist wrapped in melancholy and a miles-long people-watching incident in this book, both giving aptness to its title. "Punch Me Up to the Gods" refers to author Brian Broome's father's second-favorite words before the beatings began, and they'll hit you hard, too. You're not embarrassed, in fact, to be seen carrying a book around, are you? Because you will, this one.
Happily, there are moments of humor, too, as Broome recalls things that occurred in his youth, or maybe just a few years ago. He surprises readers with similes that are sobering, in the middle of laughter. He steps back sometimes, to pick at something else, turns it over twice to examine it, and pulls it into his tale.
For this, you won't regret picking this wonderfully companionable, startlingly gracious and compelling memoir. "Punch Me Up to the Gods" is a don't-miss, devouring it is so easy.
'Love and Other Poems' will satisfy your need for romance
New poetry collection arrives in time for pandemic's end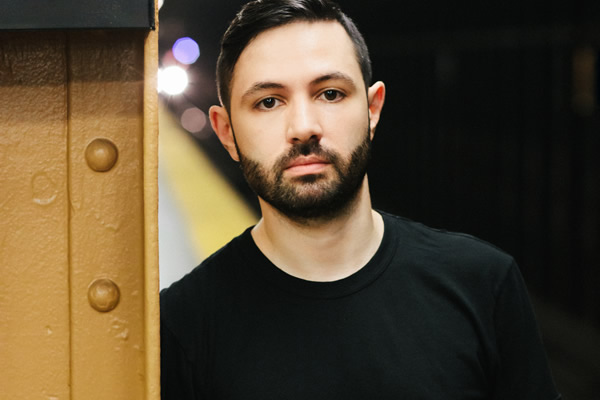 'Love and Other Poems'
By Alex Dimitrov
c. 2021, Copper Canyon Press
$17.00/119 pages
"I love red shoes. I love black leather," queer poet Alex Dimitrov writes in his poem "Love."
"I love the grotesque ways in which people eat ice cream–on sidewalks, alone–however they need it, whenever they feel free enough," Dimitrov enthuses.
The poem appears in Dimitrov's fab new poetry collection "Love and Other Poems."
Nothing could be more welcome as the isolation of the pandemic morphs into "Hot Vax summer."
We've been starved for love — from romance to hugging our friends to dancing at our fave queer bar, to buying flowers — in our city.
Whether you're an avid reader of obscure poetry journals or you read poetry as rarely as many poets read the tax code, "Love and Other Poems" will satisfy your love jones.
It's fitting that Dimitrov dedicates the volume to "our city of New York." From the moment you read the book's opening lines, you know the collection is a, by turns, ironic, comic, poignant, love poem to New York.
"I don't want to sound unreasonable/but I need to be in love immediately," Dimitrov, 36, who lives in New York, writes at the start of the book's first poem "Sunset On 14th Street." "I can't watch this sunset/on 14th Street by myself."
"You can say New York is beautiful/and it wouldn't be a headline/and it wouldn't be a lie," he writes later in the poem.
"Love and Other Poems," though wholly original and of the moment, is an homage not only to New York City but to the openly queer New York poet Frank O'Hara.
O'Hara, who lived from 1926 to 1966 and worked as a curator for the Museum of Modern Art, wrote witty, moving poems on Billie Holiday, Lana Turner, his boyfriends, parties, paintings and ecstatically, waking up to love, coffee and cigarettes.
"I live above a dyke bar and I'm happy," O'Hara wrote in "You Are Gorgeous And I'm Coming," a love poem.
O'Hara moved poetry from the stuffy realm of the Academy into bars, the movies – the streets. He called his work "I do this I do that" poetry.
Yet, "O'Hara was a first-class intellectual," Grace Cavalieri, Maryland's 10th Poet Laureate, told the Blade in 2014. "He just wanted lunch at the foot of Mount Olympus where the party was."
The same can be said of Dimitrov, who was born in Bulgaria and raised in Detroit.
He received a bachelor's degree in English and film from the University of Michigan in Ann Arbor in 2007 and an M.F.A. in poetry from Sarah Lawrence College in 2009.
His previous poetry collections include "Together and By Ourselves" and the chapbook "American Boys."
He is the former senior content editor at the Academy of American Poets, where he edited Poem-A-Day and "American Poets." With Dorothea Lasky, he is the co-author of "Astro Poets: Your Guides to the Zodiac."
In 2009, he founded Wilde Boys, a queer poetry salon in New York City, which he ran until 2013. Renowned queer poets and writers from Mark Doty to Edmund White to Michael Cunningham read their work at the salon.
Like O'Hara, Dimitrov is a flaneur in New York. In "Love and Other Poems," we follow him over the course of a year as he lives and goes about in his city.
There's a fine line between paying homage to a poet you admire and being overly imitative of that poet's work. Dimitrov comes close to crossing the line. The title of one of the collection's poems "Having a Diet Coke with You" riffs off the title of O'Hara's poem "Having a Coke with You."
Yet, Dimitrov's voice is his own. The love in his poems is for not only New York but the moon, Stonewall, difficult men, glamour and the dead.
Though filled with darkness as well as light, with loneliness as well as bar-hopping, his work isn't sappy.
"No one's allowed to tell/their sad story at my funeral," he writes in "Notes For My Funeral," "No one's allowed to tell/my sad story at my funeral."
"Love and Other Poems" is the shot in the arm we need this summer.