'Liar's Dictionary' a fab, queer tale for lovers of language
Eley Williams's debut infused with whimsy and secrets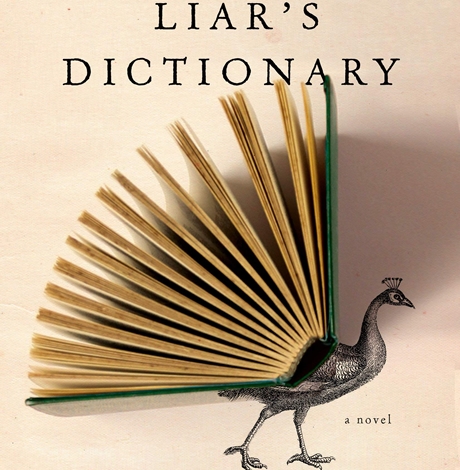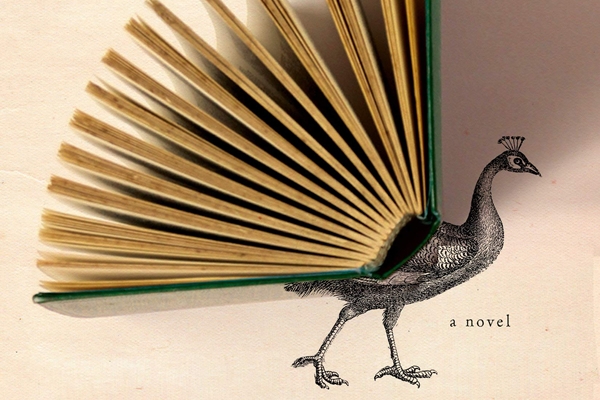 'The Liar's Dictionary'
By Eley Williams
c.2021, Doubleday
$26/270 pages
If you had told me that I'd be seduced by a novel obsessed with the dictionary, I'd have thought you were nuts. I care about language and look up words when I don't know their meaning. But getting hooked by a novel brimming with lexicographers and (real and fake) words?
Guess who's eating her words? I've lost my heart to "The Liar's Dictionary," the first novel by British writer Eley Williams.
This is a queer book in so many ways. Williams, 33, who lives in London with her wife Nell Stevens, is a fellow of the Royal Society of Literature. Her acclaimed, prize-winning short-story collection "Attrib. And Other Stories,"published in the U.K. in 2017, will be published in the U.S. this spring with the new title "When I Find I Cannot Kiss You."
Williams, who did her Ph.D. research on bogus dictionary entries, plays with the meanings of words and queerness in her work. Though "The Liar's Dictionary" is infused with puns and intellectual play, Williams isn't a show-off or professorial. "The Liar's Dictionary" is as much about love as it is about lexicography. It wears its words on its heart.
"The Liar's Dictionary" is a delightfully queer novel because of its eccentricity. It's in the form of 26 chapters arranged alphabetical order. The title of each chapter is a word. Some of the chapter titles ("A is for artful," "F is for fornication" and "H is for humbug") slide by easily. A few ("K is for kelemenopy," "L is for legerdemain" and "Z is for zugzwang") left me scratching my head, but intrigued. Only a humbug would complain about this "Alice in Wonderland" like befuddlement.
Williams has been aptly compared to Vladimir Nabokov and Ali Smith for her wordplay and switching back and forth between periods of time. "The Liar's Dictionary" is the story of Mallory and Peter Winceworth, two lexicographers in London who work for "Swansby's New Enclyclopaedic Dictionary." ("Swansby's is fictional.)
Mallory, in present-day London, is a young intern with at Swansby House (home of the "Swansby's Dictionary"). Winceworth worked with Swansby's in 1899. The dictionary was founded in 1850. In Winceworth's day there were more than 100 lexicographers at Swansby's. But many of the male lexicographers (at that time they were mostly men) were killed or wounded during World War I. Because of the war, Swansby's Dictionary wasn't finished. By the time Mallory arrives, she is the only employee. The only other person at Swansby's is her boss David Swansby, a descendent of the dictionary's founder. The latest edition of the unfinished dictionary was published in nine volumes in the 1930s.
"The Liar's Dictionary," fab queer novel that it is, is infused with whimsy and secrets. Mallory's girlfriend Pip is "out-and-out out." But Mallory isn't comfortable yet with being openly queer. She thinks about words for closets. Mallory angers Pip by saying she's her "flatmate." She and Pip wonder "What about a word for not being out?"
Winceworth was hired by Swansby's because he pretends that he has a lisp. The sympathy created by his fake impediment lands the job for him. As luck would have it, he is assigned to work on words beginning with the letter S. Winceworth fantasizes about living in a seaside cottage. He becomes so bored with his work that his mind wanders. After drinking way too much at a party, he spends the next day wondering why there's no word to describe how wretched he feels. Finally, Winceworth finds his labor to be so dull that he creates fake words and sneaks them into Swansby's Dictionary. He falls in love with Sophia, the fiancee of a co-worker whom he loathes. Along the way, he has a brawl with a pelican.
Part of Mallory's job is to find and take out the fake words that Winceworth has inserted into the dictionary. Mallory's finds are great fun. But things turn serious when a man threatens over the phone to bomb Swansby's because the dictionary has changed the definition of marriage to include same-sex marriage.
"The Liar's Dictionary" is a fab tale for lovers of language and mystery.
A bisexual coming-of-age tale with heart
'Things We Couldn't Say' offers pleasant surprises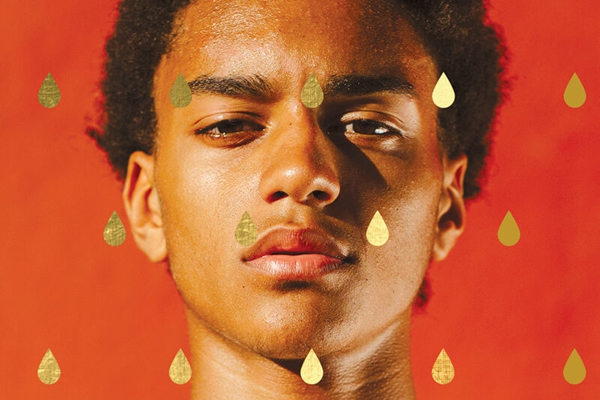 'Things We Couldn't Say'
By Jay Coles
c.2021, Scholastic $18.99/320 pages
You'd like an explanation, please.
Why something is done or not, why permission is denied, you'd like to hear a simple reason. You've been asking "Why?" since you were two years old but now the older you get, the more urgent is the need to know – although, in the new book "Things We Couldn't Say" by Jay Coles, there could be a dozen becauses.
Sometimes, mostly when he didn't need it to happen, Giovanni Zucker's birth mother took over his thoughts.
It wasn't as though she was the only thing he had to think about. Gio was an important part of the basketball team at Ben Davis High School; in fact, when he thought about college, he hoped for a basketball scholarship. He had classes to study for, two best friends he wanted to hang out with, a little brother who was his reason to get up in the morning, and a father who was always pushing for help at the church he ran. As for his romantic life, there wasn't much to report: Gio dated girls and he'd dated guys and he was kinda feeling like he liked guys more.
So no, he didn't want to think about his birth mother. The woman who walked out on the family when Gio was a little kid didn't deserve his consideration at all. There was just no time for the first woman who broke his heart.
It was nice to have distractions from his thoughts. Gio's best friends had his back. He knew pretty much everybody in his Indianapolis neighborhood. And the guy who moved across the street, a fellow b-baller named David, was becoming a good friend.
A very good friend. David was bisexual, too.
But just as their relationship was beginning, the unthinkable happened: Gio's birth mother reached out, emailed him, wanted to meet with him, and he was torn. She said she had "reasons" for abandoning him all those years ago, and her truth was not what he'd imagined.
There are a lot of pleasant surprises inside "Things We Couldn't Say."
From the start, author Jay Coles gives his main character a great support system, and that's a uniquely good thing. Gio enjoys the company of people who want the best for him, and it's refreshing that even the ones who are villains do heroic things.
Everyone in this book, in fact, has heart, and that softens the drama that Coles adds – which leads to another nice surprise: there's no overload of screeching drama here. Overwrought teen conflict is all but absent; even potential angsts that Gio might notice in his urban neighborhood are mentioned but not belabored. This helps keep readers focused on a fine, relatable, and very realistic coming-of-age story line.
This book is aimed at readers ages 12-and-up, but beware that there are a few gently explicit, but responsibly written, pages that might not be appropriate for kids in the lower target range. For older kids and adults, though, "Things We Couldn't Say" offers plenty of reasons to love it.
Six books not to miss this fall
Memoirs, love stories, and ballroom await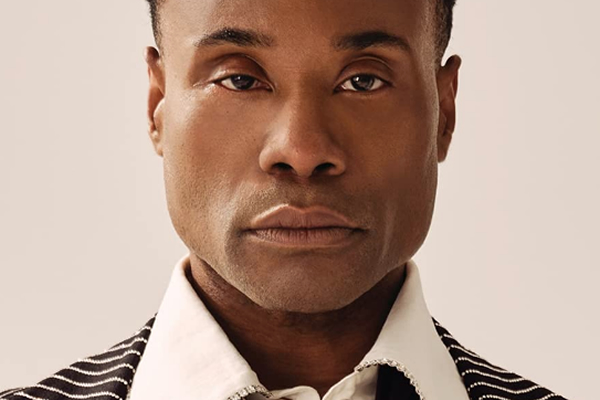 Staying inside and curling up always seems like a great idea but in the fall, it almost feels urgent, doesn't it? The great news is that there are a lot of good reads slated this fall for the LGBTQ reader.
Not your normal coming-of-age tale, "A Tale of Two Omars" by Omar Sharif, Jr. is the story of the author's youth during the Arab Spring in 2010. But that's only the launching point for the rest of the story: Sharif, the grandson of the great actor Omar Sharif, writes of his grandfather and the rest of his scattered family, and visiting them on various continents. He also writes of danger: a job he took that wasn't the kind of work he thought it was, and the threats he received for speaking out about his homosexuality in homophobic Egypt. It's a thrilling book, salted with memoir and you'll love it. (October)
If you're obsessed with the most recent incarnation of "Cinderella," then you'll likewise want to have "Unprotected: A Memoir" by Billy Porter on your shelf. This is a story in the author's own words, about growing up Black and gay, raised by parents who hope to change the latter, and seizing the strength to stay use your talents and stay the course. (October)
Who doesn't want it all? In the memoir "Greedy: Notes from a Bi-Sexual Who Wants Too Much" by Jen Winston, the author humorously examines what it means to be bisexual, why coming out as bi is fraught with landmines; dating, pronouns, sex, and more. Yes, you can have it (almost) all. (October)
Nightlife in Seoul is the backdrop for "Love in the Big City" by Sang Young Park, translated by Anton Hur. It's the story of a young gay man and his best female friend, and the fun they have exploring the clubs and bars in Seoul. As with many friendships, they both change and he is left to look for the love of his life alone. Fun, sassy, and poignant, this was a big best-selling debut novel in Korea. (November)
If something on the light side appeals to you, look for "The Coldest Touch" by Isabel Sterling. It's a novel about a young woman who knows how someone will die, just by touching them. Understandably, she'd love to lose that power, until a young vampire is sent to help her, and they fall in love. Can the two thwart the danger in their town that's coming from another, more sinister, paranormal figure? This is a book for young adults, but grown-up readers who love vampire stories will love biting into it. (December)
And finally, for the reader with creativity and movement in their bones, "And the Category Is…: Inside New York's Vogue, House, and Ballroom Community" by Ricky Tucker is what you'll want this fall. Go into an "underground subculture" for Black and Latinx trans and queer people, where marginalized LGBTQ individuals find acceptance, family, and help. With its roots in Harlem more than a century ago, you might not think you know much about ballroom, but you'll be surprised… (December). Season's readings!
Sullivan's new book a cornucopia of wit, provocation
'Out on a Limb' offers queer cultural history with a point of view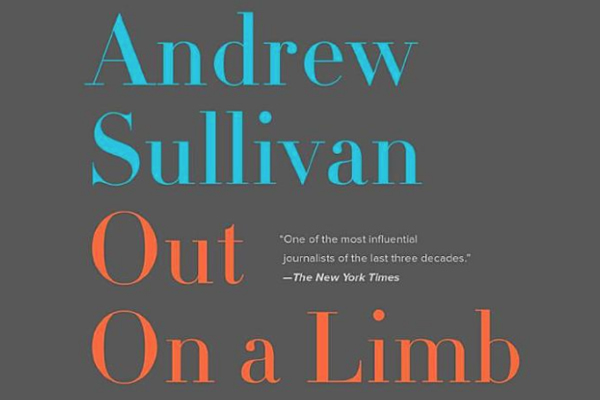 'Out on a Limb: Selected Writing, 1989-2021′
By Andrew Sullivan
c.2021, Avid Reader Press
$35/576 pages
Gay writer and political commentator Andrew Sullivan's first day in journalism began on a Sunday afternoon in 1984 in London at the Daily Telegraph.  The paper was housed on the "original Fleet Street," Sullivan writes, "the place Evelyn Waugh had made eternal in his satirical novel Scoop."
The editor that day, "a high Tory intellectual," was completely blind, chain-smoked and "wore a patch over one eye, like a pirate," Sullivan writes.
He was told to write an editorial on a topic he knew nothing about. Using, "all the skills my Oxford training in extemporaneous bullshitting had given me," Sullivan writes, he wrote the piece.
Sullivan, who was instrumental in bolstering support for mainstream equality and for dismantling "Don't Ask, Don't Tell" in the military, hasn't stopped writing since.
Sullivan's writing is as colorful as the Fleet Street editor with the eye patch.
I'm a blind lesbian. Reading "Out on a Limb" (on Audible and Kindle), there were times when I rolled my blind eyes.
At other moments, I marveled at Sullivan's bravery and compassion.
But, whether I disagreed with or applauded Sullivan, I couldn't stop reading him.
I'm betting this will be the case with you.
An Irish Catholic gay man, Sullivan is one of our most provocative and fascinating writers.
The essays in "Out on a Limb" cover everything from the death of Princess Diana to AIDS to "Brokeback Mountain" to Abraham Lincoln's sexuality.
Sullivan, a self-described small-c conservative who was one of the first to bring Barack Obama to the attention of the mainstream press, has angered many.
"I have been criticized for abandoning the right," he writes, "and for criticizing the left."
Sullivan's voted for, among others, Margaret Thatcher and Tony Blair in Britain, and Ronald Reagan, Obama and Joe Biden in America.
The causes he has supported over 40 years include: marriage equality, the legalization of recreational drugs, welfare reform and, as he writes, "a very expansive concept of free speech."
If you didn't disagree with Sullivan on anything, you wouldn't be human.
But, if you didn't agree with him on some things, you wouldn't have a heart or a brain.
The essays in "Out on a Limb," are a time capsule of Sullivan's career from his time with The New Republic (where he was the youngest editor in the magazine's history) to his current perch with "The Weekly Dish."
The collection shows how Sullivan's views have evolved over the years. Sullivan, who with "The Dish," was a blogging pioneer, is a refreshingly honest writer.
Some writers never want to cop to a mistake. This isn't true with Sullivan, who says he was wrong about supporting the Iraq war.
It's hard to remember how brave it was for Sullivan in 1989 to pen the essay "Here Comes the Groom: A Conservative Case for Gay Marriage" for The New Republic.
Then, when sodomy laws were on the books in many states, it was courageous to be out as Sullivan was.
Marriage equality wasn't on the horizon – let alone on a magazine cover.
Sullivan writes movingly about seeing the AIDS quilt in 1992 on the Mall in Washington, D.C.
The collection includes some controversial pieces such as "When Plagues End: Notes on the Twilight of an Epidemic."
It's true that for many AIDS is no longer a deadly plague.
But AIDS is still a death sentence for many who don't have health insurance or access to care.
Sullivan's essays on gender and campus life such as "The He Hormone" or "We All Live on Campus Now" made me want to throw the book across the room.
I wish Sullivan hadn't published a symposium on Charles Murray and Richard Herrnstein's book "The Bell Curve" in The New Republic. (The book says there is a connection between race and intelligence.)
But I was moved by the essay "Dear Ta-Nehisi," in which Sullivan explains why he felt compelled to air writing of, as he writes, "sometimes painful topics."
"Out on a Limb" is a cornucopia of wit, queer cultural history and provocation. Enjoy the feast.