February 19, 2021 at 9:09 am EST | by Peter Rosenstein
Comings & Goings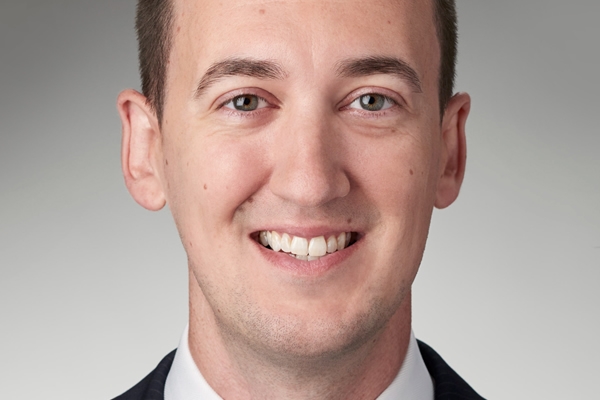 The Comings & Goings column is about sharing the professional successes of our community. We want to recognize those landing new jobs, new clients for their business, joining boards of organizations and other achievements. Please share your successes with us at: [email protected].
The Comings & Goings column also invites LGBTQ college students to share their successes with us. If you have been elected to a student government position, landed an exciting internship, or are graduating and beginning your career with a great job, let us know so we can share your success.
Congratulations to Trevor Thomas on this new position as Executive Director, Diversity, Equity, Inclusion of the Metro Detroit, Mich., Consumers Energy, CMS Energy. Prior to being promoted he was director of customer experience and communications.
Thomas has a long record of leadership in both paid and volunteer positions. He is currently the Board Chair of Fair and Equal Michigan, a statewide talent attraction and equal rights campaign supported by Apple CEO Tim Cook, Dow CEO Jim Fitterling, and 80 other CEOs working to pass Michigan's first-ever LGBTQ rights non-discrimination law. That effort has now been supported by 37 national organizations that have called on Michigan lawmakers to pass equal rights for LGBTQ people. They jointly signed the statement: "Michigan stands united to finally prohibit the discrimination of lesbian, gay, bisexual, transgender, and queer people. Given the 38 years of inaction by the legislature, more than 500,000 Michiganders signed a petition to right this wrong and compel passage of equal rights. LGBTQ people have been fired from their job, kicked out of their house, or denied basic services simply for who they are or who they love. We are witnessing a sea change toward equal rights for all and we call upon lawmakers to be on the right side of history. The state house and senate must pass the citizens' bill as written for a Fair and Equal Michigan ensuring all have an equal chance to succeed."
Thomas's previous positions included serving as Public Relations Manager, Global Communications and Marketing, Detroit, for Verizon Communications Inc.; Director, National Political and Programs, Washington, D.C. Giffords PAC; Director, National Communications and Marketing, Servicemembers Legal Defense Network; and Deputy Director, National Communications, Human Rights Campaign.
In Michigan where he began his career he served as Communications Officer for Gov. Jennifer M. Granholm and as a news reporter for WGVU-TV (PBS), WGVU-AM/FM.
Thomas currently is a director, board of directors, at the Urban League of Detroit; and a Council Member, Pope Francis Center of Detroit. He also ran for the U.S. House of Representatives from Grand Rapids, Mich.
Thomas earned his bachelor's in journalism from Grand Valley State University, Allendale, Mich., and his MBA from Northwestern University, Kellogg School of Management, Evanston, Ill.