March 18, 2021 at 5:00 pm EDT | by Brody Levesque
Xavier Becerra confirmed as U.S. Secretary of Health and Human Services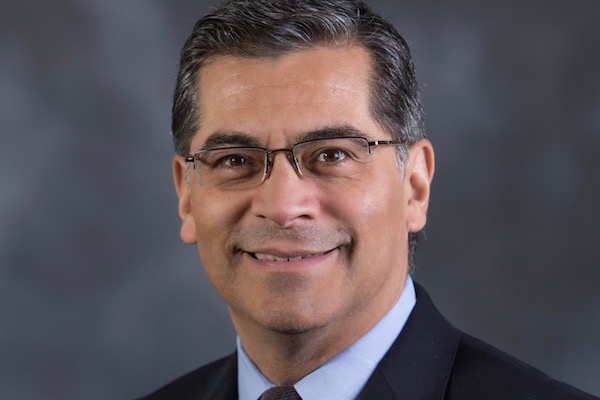 WASHINGTON – California Attorney General Xavier Becerra was confirmed by the Senate Thursday as the 25th United States Secretary of Health and Human Services. Becerra who will be the first Latino to hold that Cabinet post was confirmed after a contentious confirmation process.
The Senate 50 – 49 vote was along party lines as the Republicans were unified in their opposition to Becerra. Sen. Susan Collins (R-Maine) was the only Republican to vote in favor of his confirmation. Prior to the floor vote, Collins had stated that her support was largely due to Becerra's commitment to lowering drug prices and his support of rural healthcare.
In his confirmation hearing and in media statements Republicans attacked Becerra for his views on abortion and his support for Medicare for all with the more conservative Senators' labeling him a liberal extremist without credible experience in health care policies. Becerra has said his focus will be on fighting COVID-19 and getting reliable data about how it affects communities of color.
California Governor Gavin Newsom said in a statement after the Senate confirmation;
"Today, Xavier Becerra again makes history, and our nation takes a bold step towards a full and equitable recovery from COVID-19. Xavier's distinguished record of public service, and lifelong commitment to the most vulnerable, reflect the best of California's values and exactly the qualities we need in the national leaders who will shepherd us through the end of this pandemic.
"As Secretary of the U.S. Department of Health and Human Services, he will proudly continue his decades-long fight for quality, affordable health care for all, and in turn make our country healthier and stronger. I congratulate Xavier on his historic confirmation and join with his family and all Californians in celebrating this milestone."
Equality California's Executive Director Rick Chavez Zbur in an emailed statement reacted to news of Becerra's Senate conformation.
"For more than 20 years, my friend Xavier Becerra has stood shoulder-to-shoulder with our community, passing comprehensive hate crimes protections, securing funding for HIV research and treatment and advancing civil rights for LGBTQ+ people and the diverse communities to which we belong. Since we met during his freshman term in Congress, Xavier has been an unyielding champion for justice, regardless of the personal or political consequences. I have no doubt that he will bring that principled spirit to his new role as Secretary of Health and Human Services.
"As a gay Latino living at the intersection of two communities devastated by COVID-19, I could not be prouder of or more grateful to Secretary Becerra for his service to our country during these trying times. And I am confident that his leadership will bring us all much-needed healing in the months and years to come."