High tech sales engineer Steve Collins dies at 66
A longtime LGBTQ marching band member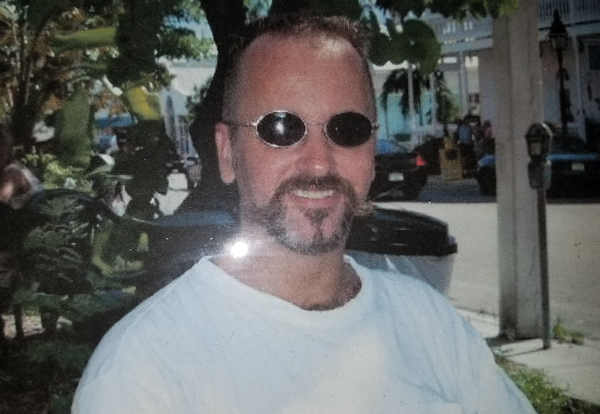 Steven Lee Collins, a technical sales engineer for high tech companies in the Northern Virginia area and an active member and supporter of the local LGBTQ marching band DC Different Drummers for 30 years, died March 23 at Virginia Hospital Center from complications associated with Hodgkin's Lymphoma, according to his husband Mike Merena. He was 66.
Merena said Collins, who had a master's degree in engineering administration, worked in a discipline known as microscopy, which, among other things, is used to manufacture high tech scientific laboratory and engineering tools and machinery.
Collins most recently worked as a technical sales engineer since 2012 at the Northern Virginia office of ULTRA TEC Manufacturing, Inc., a firm that manufactures and sells precision equipment and other products to high tech companies in the U.S. and abroad.
Merena said that in addition to his many years of work in the high-tech industry Collins enjoyed performing as a percussionist with the D.C. Different Drummers, the local LGBTQ organization that includes several types of bands, including symphonic and jazz as well as its most well-known Marching Band.
"He was a percussionist and participated in D.C. Different Drummers productions of all types," Merena said. "From marching in the Pride parades in D.C., Baltimore, New York City, and other cities in the Mid Atlantic to the symphonic concerts held here in D.C., the jazz combo and band, Steve was always happy to be involved and did a lot to help younger members participate in these activities as well," Merena said.
Merena said Collins was especially honored to have performed with D.C. Different Drummers when it was included in both of President Barack Obama's inaugural parades, which marched along Pennsylvania Avenue from the U.S. Capitol to the White House.
According to Merena, Collins was born and raised in Elkhart, Ind. He graduated from Concord High School in Elkhart in 1972 and attended Indiana's Ball State University, where he received his bachelor's degree in communications in 1976. He received his master's degree in engineering administration at George Washington University in D.C. in 1985, according to his LinkedIn page.
That same year he participated in a Fairfax County continuing education program in the study of the Japanese language for business, his LinkedIn page says.
Prior to joining the ULTRA TEC firm Collins worked from 1997 to 2012 as a technical sales engineer for the South Bay Technology firm in Arlington, Va. And prior to that, his LinkedIn page says, he served as president and sales manager of the tech firm Plasma Sciences, Inc. from 1989 to 1997. Merena said Collins and his partners in the company sold it to another company in 1997.
"Steve was a very kind, loving, and caring person," Merena said. "He was a wonderful husband, father, and brother."
Merena said Collins loved to entertain. He said his husband helped organize parties at the couple's house for the D.C. Different Drummers' awards ceremony as well as events for other organizations, including the local Brother Help Thyself LGBTQ charity group and the semi-annual banquet for the bowling league the two were members of.
Collins is survived by his husband Mike Merena, his daughter Nichole Collins, his son Matthew Erin Collins, his sisters Linda Miller and Tracy Eash, and numerous nieces and nephews, friends and loved ones, Merena said.
A celebration of life for Collins, who was cremated, will be held at a time and place yet to be decided, Merena said.
Donations in Collins' name can be made to D.C. Different Drummers at dcdd.org.
Comings & Goings
Nathanson takes role at Outright Action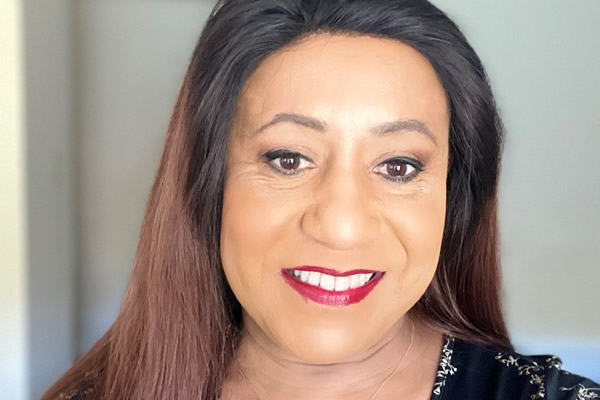 The Comings & Goings column is about sharing the professional successes of our community. We want to recognize those landing new jobs, new clients for their business, joining boards of organizations and other achievements. Please share your successes with us at: [email protected]
The Comings & Goings column also invites LGBTQ+ college students to share their successes with us. If you have been elected to a student government position, gotten an exciting internship, or are graduating and beginning your career with a great job, let us know so we can share your success.
Congratulations to Rikki Nathanson on her new position as Senior Advisor – Global Trans Program with OutRight Action International in New York. Nathanson will be based in D.C.
"I am absolutely thrilled to be taking on this new role as Senior Advisor in OutRight's Global Trans Program," said Nathanson. "I have finally found the perfect fit for me: as a trans woman who has been fighting for equality not only for myself, but for others globally, this position is not only a job, it's intrinsically part of who I am. So, what better way to live, nurture and grow myself."
Nathanson will be working closely with all program staff to ensure a cohesive and intentional approach to gender issues throughout OutRight's programs, including its approach to gender ideology movements. She will lead new initiatives on gender advocacy and policy change, focused but not limited to legal gender recognition and anti-discrimination legislation and policies.
Prior to this Nathanson was director of housing programs at Casa Ruby in D.C. She has also held a number of other positions including: founder/executive director of Trans Research, Education, Advocacy & Training (TREAT), Zimbabwe; chairperson Southern Africa Trans Forum, SATF, Cape Town, South Africa; executive director, Ricochet Modeling Agency, Zimbabwe; and company secretary for Dunlop Zimbabwe Limited, Zimbabwe.
SMYAL Director Shakir to step down Dec. 31
Board to launch Executive Search beginning in January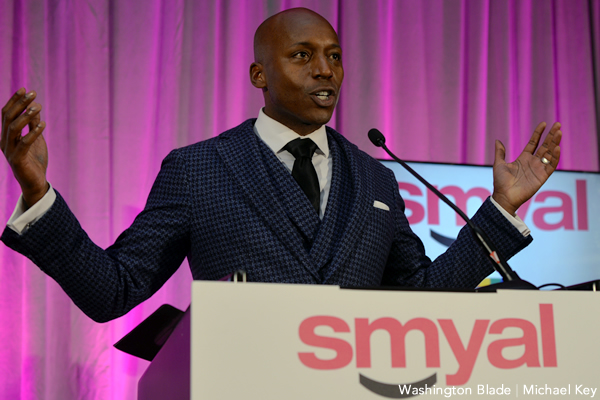 Sultan Shakir, who has served as executive director of D.C.'s LGBTQ youth advocacy organization SMYAL since August 2014, announced on Friday that he will be stepping down from his position effective Dec. 31.
In a Dec. 3 announcement, SMYAL said details of Shakir's future career plans would be announced in the coming weeks.
"While we are sad to see Sultan leave, we wish him nothing but the same success in his new endeavor as he had at SMYAL," said Rob Cogorno, SMYAL's board chair. "His leadership and vision enabled SMYAL to expand greatly needed services to LGBTQ youth in the DC metro area throughout his tenure," Cogorno said.
"I am immensely proud of the work we have been able to accomplish together in my time at SMYAL," Shakir said in a statement released by SMYAL. "SMYAL has been an integral and vital resource in the DMV community for over 37 years, and while we have come a long way in combating homophobia, transphobia, racism, sexual health stigma, homelessness, violence against the LGBTQ community, and oppression, we have a long way to go," he said.
"This work has never been about one person," said Shakir. "SMYAL was founded by our community and we're still around because of our community," he said. "I leave knowing that the commitment and passion of the SMYAL Board, staff, volunteers, and youth leaders have created a solid foundation from which our work will continue to grow until LGBTQ youth no longer need us."
The SMYAL statement says that under Shakir's tenure, SMYAL, which stands for Supporting and Mentoring Youth Advocates and Leaders, expanded its programs and services for LGBTQ youth. Among other things, in 2017 SMYAL opened its first of several housing facilities for homeless LGBTQ youth that include culturally competent case management, education and employment assistance.
"The Youth Housing Program now comprises five programmatic models that serve a combined 61 youth residents," the statement says.
It points out that also under Shakir's leadership, SMYAL expanded the age range of the youth its programs serve under a new Little SMYALs program, which welcomes LGBTQ youth ages 6-12. And earlier in 2021 under Shakir's guidance, SMYAL began a new Clinical Services Department "which provides affirming and accessible mental health counseling," the statement says.
"The SMYAL Board of Directors will officially launch an Executive Search beginning in January 2022 and expects to have named a new Executive Director by summer 2022," the statement says. It says the board will soon name an interim executive director to work with SMYAL's Deputy Executive Director, Jorge Membreno, and the organization's leadership team to oversee the day-to-day activities until a new executive director is named.
Rainbow History Project to honor LGBTQ 'Pioneers'
Virtual celebration to take place on Dec. 9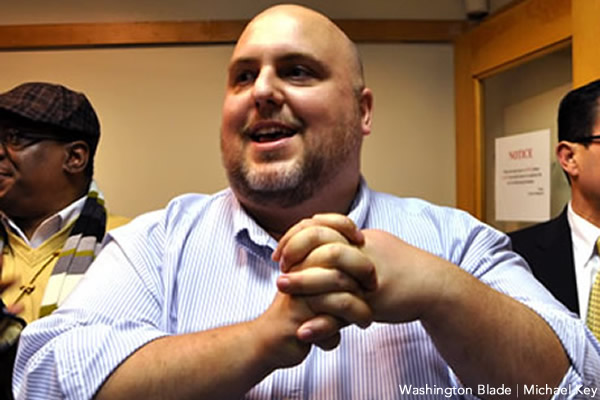 D.C.'s Rainbow History Project says it will honor and recognize 12 individuals and one organization by designating them as Community Pioneers "for their diverse contributions to the Washington-area LGBTQ community" at a Dec. 9 virtual celebration.
"Rainbow History Project is an all-volunteer organization dedicated to collecting, preserving and sharing the LGBT history of metropolitan Washington, D.C.," the group says in a statement announcing the event. "The Pioneers awards recognize diverse community leaders for their roles as organizational founders, innovators, advocates and volunteers," the statement says.
"The Pioneers celebration will be held virtually and is designed with special features that reproduce the feeling of attending in-person, such as live streaming and video chatting with other attendees and Pioneers before and after the core awards programing," according to the statement.
"Celebrating our Community Pioneers has been a cherished tradition since Rainbow History Project's founding 21 years ago," said Rob Berger, the organization's chairperson. "It's always an inspiring event, and we are happy that our virtual platform will still allow participants to meet and talk with the Pioneers," Berger said in the statement.
The virtual event is free and open to the public, the statement says. Organizers released this link for those interested in attending, saying a short registration process may require registering in advance.
Following is the list of Community Pioneers scheduled to be honored at the Dec. 9 event as released by Rainbow History Project along with the project's description of their backgrounds.
– Arlington Gay and Lesbian Alliance, a local group that since its founding has addressed equal rights issues for LGBTQ Virginians from a state and local perspective.
– Eboné F. Bell, founder and editor-in-chief of Tagg Magazine and Tagg Communication LLC.
– Bart Forbes, founding member of "Gay Fairfax," a pioneering television newsmagazine program in Northern Virginia.
– Ellen Kahan, youth and family advocate, president of Rainbow Families, former director of the Lesbian Services Program at Whitman-Walker Health, and currently senior director of programs and partnerships at the Human Rights Campaign Foundation.
– Theodore Kirkland (deceased), a co-founder of D.C. Black Pride in 1991, member of the Gay Liberation Front and Skyline Faggots, active community health volunteer and advocate.
– Paul Marengo, community leader through LGBTQ organizations including Reel Affirmations, Cherry Fund, and Pride celebrations for youth, Latino, Black and Transgender communities.
– David Mariner, executive director of CAMP Rehoboth, and former executive director of the D.C. Center for the LGBT Community.
– Mark Meinke founder longtime chair, Rainbow History Project, and co-founder of Rainbow Heritage Network, a national organization for the recognition and preservation of sites, history and heritage associated with sexual and gender minorities.
– Michael "Micci" Sainte Andress, artist, health educator and advocate and an early leader in bringing African Americans into HIV/AIDS clinical trials.
– Boden Sandstrom, founder and owner of Woman Sound (later City Sound), the first all-woman sound company, which makes LGBTQ rights rallies and the women's music scene possible.
– Casse Culver (deceased), nationally acclaimed D.C. lesbian feminist singer-songwriter, and partner of Boden Sandstrom, whose followers said her love songs and feminist lyrics moved audiences from foot stomping to silent reflection.
– Alan Sharpe, playwright, director and co-founder of the African American Collective Theater in Washington, D.C., in 1976, which now focuses on LGBTQ life and culture in the Black community.