Calendar: Jan. 25-31, 2019
Parties, events, drag brunches and more for the week ahead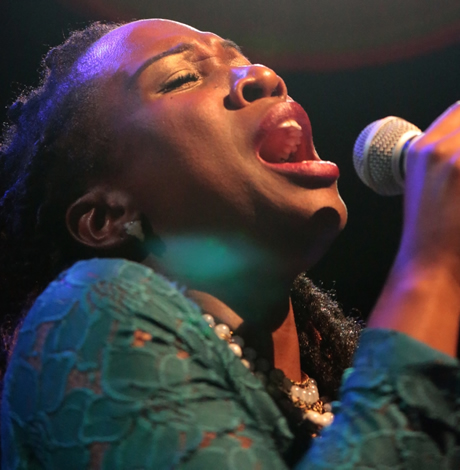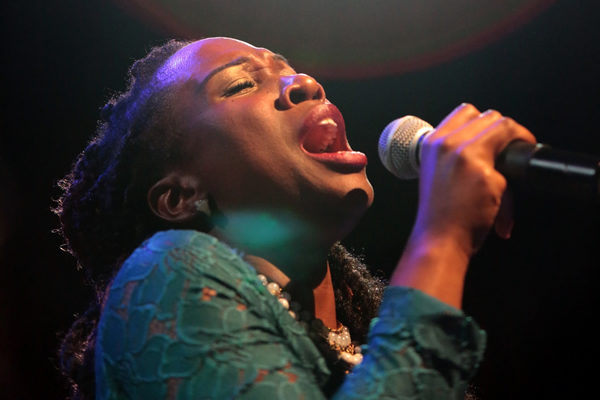 Friday, Jan. 25
AMP by Strathmore (11810 Grand Park Ave., Bethesda, Md.) presents "Respect the Queen: an Aretha Franklin Tribute" tonight at 8 p.m. Ines Nassara, Crystal Freeman and Shayna Blass will perform Franklin classics such as 'Son of a Preacher Man," "A Natural Woman" and more. Tickets range from $18-35. For more information, visit ampbystratmore.com.
Annapolis Pride presents "Drag After Dark," a benefit for Annapolis Pride, at Rams Head On Stage (31 West St., Annapolis, Md.) tonight at 8:30 p.m. Victoria LeAnne D. Bohmore and Shawnna Alexander will host. Chris Jay, M'ara Diamond, Ganivah Cache and Kedra will perform. Special guest performers include Gassy Winds and Angelica Lize. Doors open at 7:30 p.m. Tickets are $25. For more details, visit ramsheadonstage.com.
The D.C. Eagle (3701 Benning Rd., N.E.) hosts Pup Night tonight from 8 p.m.-3 a.m. There will be a mosh pit and drink specials. No cover before 8:30 p.m. Drag show begins upstairs at 10:30 p.m. Attendees must be 18 to enter and 21 to drink. For more information, visit dceagle.com.
Green Lantern (1335 Green Ct., N.W.) hosts Ottermatic, a new dance party, tonight from 10 p.m.-3 a.m. The Barber Streisand and Jesse Jackson will spin tracks. Grant Collins hosts the party. Matt Strother and Scott M. Douglass will serve drinks. "Vibrant and expressive" looks are encouraged. Cover is $5. For more details, visit greenlanterndc.com.
Black Folks Don't Swim?, a regional queer black women's band, Mourning [A] BLKstar, a gender non-conforming Cleveland band and Lightmare, a six-person soul-punk group from D.C., perform at Rhizome D.C. (6950 Maple St., N.W.) tonight at 8 p.m. Tickets are $10. This is an all-ages show. For more information, visit rhizomedc.org.
Saturday, Jan. 26
D.C. Fray hosts Hungry Human Hippos on Ice at the Wharf (690 Water St., S.W.) today from 3-5 p.m. Teams of four-six players will work together as Hippo, Rangler or Kitchen Guard to collect the most balls on ice. Top teams will advance to the championship round for the chance at a grand prize. Tickets are $30 and include entry to the competition with a minimum of three games for each team and access to the player's bar which serves food and happy hour specials. Participants can choose to sign up as a team, group or free agent. For more details, visit dcfray.com.
Trade (1410 14th St., N.W.) hosts Qwerty, a queer dance party, tonight from 10 p.m.-2:45 a.m. DJ Adam Koussari-Amin, DJ Dvonne and DJ Jeff Prior will play a mix of vogue house, hard pop, queer step, disco and more. LaBellela Ziah will give a special performance. No cover. For more information, visit facebook.com/tradebardc.
Freddie's Beach Bar (555 23rd St., S Arlington, Va.) hots Freddie's Follies Drag Show tonight at 8 p.m. A rotating cast of queens will perform. Showtime is 8 p.m. Karaoke starts at 10 p.m. Cover is $5. Reservations are highly recommended. For more details, visit freddiesbeachbar.com.
Green Lantern (1335 Green Ct., N.W.) hosts Jox: The GL Underwear Party tonight from 9 p.m.-3 a.m. DJ C-Dubz and DJ Chaim will spin tracks. Cover is $5. Free clothes check provided. For more information, visit greenlanterndc.com.
Sunday, Jan. 27
D.C.'s Different Drummers hosts its ninth annual drag show fundraiser at Trade (1410 14th St., N.W.) today from 3-4:30 p.m. There will be drag kings, drag queens and go-go dancers. Sylvanna Duvel hosts the fundraiser. There will be a silent auction with prizes such as musical instruments, concert tickets, bottomless brunch for four and more. For more information, visit dcdd.org.
Capital Pride hosts "Rent: Live" karaoke and viewing party at Shaw's Tavern (520 Florida Ave., N.W.) tonight from 7-11 p.m. The night begins with an hour of "Rent" karaoke followed by a viewing party for the live musical at 8 p.m. Tables and seating is first come, first served. $6 Tito's cocktails will be served all night. For more details, visit facebook.com/capitalpridedc.
Fruity Boi Productions presents Action: After-hours at Tropicalia (2001 14th St., N.W.) today from 3:30-9 a.m. New York City-based DJ Aaron Aanenson will spin tracks. Tickets range from $22.85-38.77. For more information, visit facebook.com/fruityboi.
Monday, Jan. 28
The D.C. Center (2000 14th St., N.W..) hosts coffee drop-in hours this morning from 10 a.m.-noon for the senior LGBT community. Older LGBT adults can come and enjoy complimentary coffee and conversation with other community members. For more information, visit thedccenter.org.
Sauf Hus Bier Hall and Garden (1216 18th St., N.W.) hosts Queer Songwriters Showcase, a benefit show for Trans Women of Color Collective, tonight from 7:30-10:30 p.m. Selena Benally, Christiana Rayne, Dawn Manning and Miss Understand Me will perform. Quique Cunningham of Petty Indulgences will host the show. For more details, go here.
Tuesday, Jan. 29
The D.C. Center hosts Suicide Prevention and Awareness Program in collaboration with the American Foundation for Suicide Prevention this evening from 6:30-8 p.m. There will be a presentation and discussion on concerns and factors in regard to suicide in the LGBT community, signs of someone who may be contemplating suicide and ways to help. For more details, visit thedccenter.org.
Wednesday, Jan. 30
LGBT Congressional Staff Association hosts its January happy hour at the Big Board (421 H St., N.E.) this evening from 5:30-8 p.m. Those interested in meeting Association members are welcome. For more information, visit facebook.com/lgbtcsa.
Thursday, Jan. 31
Miss Gay Glamour Girl, Maryland America is at Leon's Backroom (227 W. Chase St., Baltimore, Md.) tonight at 8:30 p.m. Bella Forte and Inferno Lee Sephora host the show. Man Kelley, Exstacy Cache, Jada Bee, Brie Devine and Gabrielle Remsen Ruby will all make appearances. Drink specials run until 10 p.m. No cover. For more details, visit facebook.com/mgggmda19.
Rehoboth Beach welcomes Christopher Peterson back
Drag legend to perform weekly beginning July 4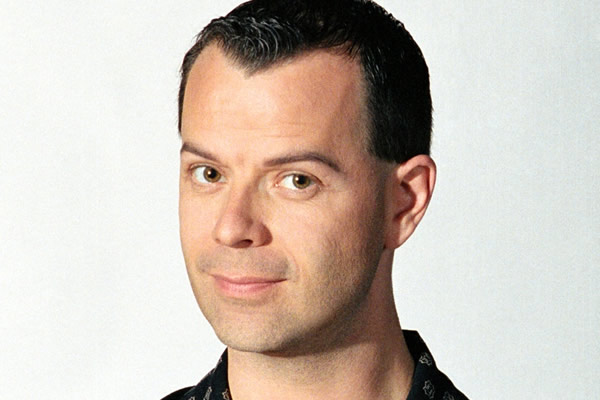 Christopher Peterson will celebrate 25 years of performing his brilliant show EYECONS when he brings it back to Rehoboth Beach this summer. He will be at Clear Space Theatre every Saturday at 10 p.m. and Sunday at 9 p.m. from July 4 to Sept. 5.
I have seen the show a number of times over the years from when he performed at the Renegade showroom (youngsters may not remember the Renegade out on the highway) to now at the Clear Space Theatre, so I am biased in saying it is always worth the price of a ticket. In fact it is worth a lot more because Christopher is an amazing talent. In addition to his own show he can be seen in "Priscilla, Queen of the Desert" at Clear Space.
I recently had the opportunity to chat with Christopher. He has lived in Key West, Fla., for years and performs there during the winter and when he isn't booked around the country. Christopher told me he was born Moncton, New Brunswick but grew up in Halifax (actually Dartmouth across the harbor) Nova Scotia, Canada 58 years ago.
We talked about gay life today and I asked him when he came out and he responded: "in the womb." He told me he always knew who he was even before he knew you could call it gay. He told me he was lucky and grew up in a family that always accepted him for who he was. I asked him if he was excited about coming back to Rehoboth and he told me he sometimes thought of this as his final 'widow tour' as it is his first time back at the beach since he lost the love of his life, James Mill, in September of 2019. They were together for 35 years and James was not only his partner in life but in business. Many in Rehoboth knew James and will miss seeing him at Christopher's side. He was a beautiful man.
Christopher has been called North America's greatest female impersonator and though I haven't seen all of them, I have seen enough to thoroughly concur with that. He not only impersonate the characters, he seems to become them. He never lip-syncs but sings their songs and talks in their voice. Christopher once said his only vocal training was in high school and in church choirs but you would never know that when listening to him sing. Christopher also designs all of his own costumes and they are incredible. It's amazing how quickly he can change from Marilyn Monroe and become Cher with just a new gown and new wig that he has stashed in the closet at the side of the stage. The transformation is mesmerizing.
Over the years he has impersonated so many iconic women, including Marilyn Monroe, Carol Channing, Madonna, Joan Rivers, Reba McEntire, Bette Midler, Tina Turner, Julie Andrews, Barbra Streisand, Liza Minnelli, Judy Garland, Eartha Kitt, Cher, Bette Davis, and Lucille Ball. He will add a new character once in a while if he feels comfortable having tried them out — one being Lady Gaga.
I asked him if he has a favorite character and he said, "That's like asking me if I have a favorite child. These are all my children and they each represent something special to me." He said, "as an example Streisand is the voice and Garland is the heart." I remember he was once quoted as saying Judy Garland is his favorite to do and since he told me she represents the heart it didn't surprise me as Christopher has a big heart. He often saves her for the end of the show and when you see her you leave wanting more.
I asked Christopher about the weirdest thing that ever happened during his show. He told me the story about an evening during the show, when he talks with an audience member, he leaned over the stage and began to chat with a table on the right of the stage and asked an older gentleman, Christopher called him Mary, how he liked the show. After saying he loved it the next thing Christopher saw was Mary keeling over. Turns out he had a heart attack. Christopher said he told the audience there would be a pause in the show and asked if there was a doctor in the house. One came forward and attended to the man and called 911. The gentleman seemed to recover and after they took him out on a stretcher the show went on. Christopher said this has happened more than once at his shows. Maybe it's the excitement.
I asked him if any of the women he impersonates have been to see the show and was surprised when he said no. I would think any of those still alive would be honored to see how Christopher does them and shows them off so well.
This will be an exciting summer in Rehoboth and Christopher is prepared for visitors to come to the show and still follow any restrictions in effect for the pandemic. The theater has said it will continue to abide by all COVID restrictions in order to ensure the safety of both the actors and the audience. Clear Space Theatre has been doing this all winter and doing it safely.
I urge anyone who has never seen Christopher Peterson to get your tickets early as anyone who has seen him will be buying tickets to his shows and you don't want to miss this chance to have a great fun evening in the theater.
Miss Richfield debuts new show at Rehoboth's Blue Moon
Celebrating '40 Years on the Throne'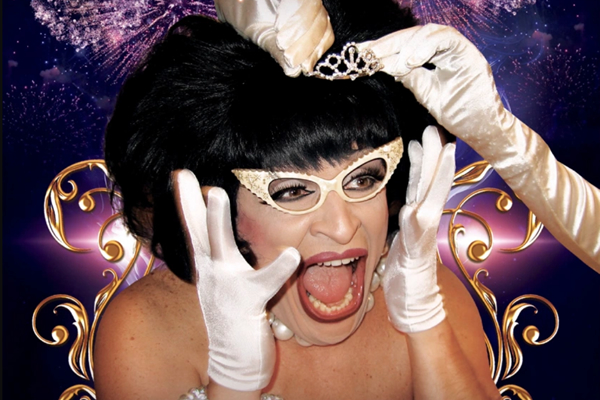 REHOBOTH BEACH, Del. — Miss Richfield 1981, the longtime drag star known for Provincetown residencies and performances aboard gay cruises, debuted a new show here Monday for an invitation-only audience at the Blue Moon.
The show, dubbed "40 Years on the Throne," celebrates Richfield's four decades entertaining largely LGBTQ audiences with tales from her hometown "where butter is a spice and gravy is a beverage."
Coincidentally, the Blue Moon is also celebrating 40 years in business this year.
Russ King, a Minnesota native, created the Miss Richfield persona to chronicle "her lifelong goal of being crowned beauty queen of her first-ring suburb of Minneapolis."
Monday's show — a dress rehearsal before it heads to Provincetown — got off to an unintentionally hilarious start, when Richfield tripped and fell onto the stage. She laughed it off, blaming a nearby female patron for "pushing me." Then Richfield left the stage and started over.
The riotous show included a rendition of Dolly Parton's "9 to 5" that brought the audience up to date on Richfield's recent travels; a video montage of her many outrageous TV appearances, including on "Cake Boss"; and a beauty pageant quiz show with two audience members. Longtime fans will be relieved to know that the new show includes Richfield playing the saw.
At the end of the show, Richfield solicited audience feedback as she refines it for her summer residency. Richfield is scheduled to open the show on May 29 at the Pilgrim House in Provincetown, Mass., and it's slated to run through the summer, wrapping on Sept. 18. (Tickets are $30 for general admission and $40 for VIP at pilgrimhouseptown.com.)
King now lives in Rehoboth and is planning to return for a one-night-only performance of "40 Years on the Throne" on June 21 at the Blue Moon. (Visit BlueMoonRehoboth.com for tickets, $40.)
The Blue Moon has a full summer of entertainment planned, including performances by the Boy Band Project (June 7, July 19, and Aug. 30); Lady Bunny (July 5, Aug. 23); and Sherry Vine (Aug. 16). The talented Nate Buccieri returns for another summer on the piano, Sundays through Thursdays, 6-8:30 p.m. The award-winning "Climax! With Magnolia" continues on Sundays at 9:30 p.m.
Red Bear offers Valentine date nights
Event held this weekend complies with CDC guidelines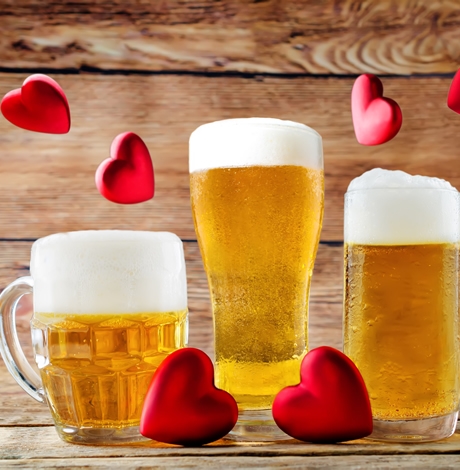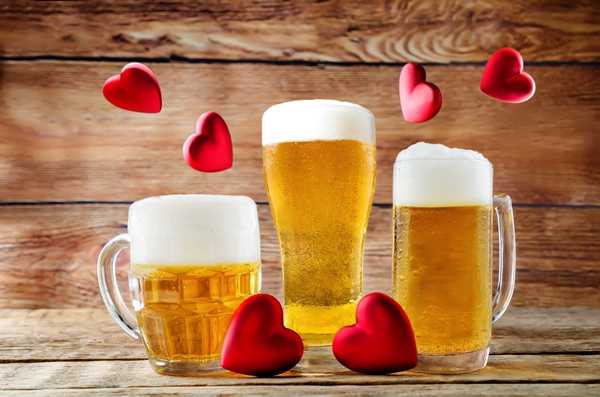 Red Bear Brewery (209 M St., N.E.) hosts Brewery Date Nights this Valentine's Day weekend from Friday, Feb. 12 at 1 p.m. to Sunday, Feb. 14 at 10 p.m.
This event could be a good opportunity for those looking for a holiday cuddle with their favorite bear over a choice brew for two. Red Bear complies with D.C. and CDC pandemic guidelines while offering a rerelease of their Cupid's Black Heart Strawberry Chocolate Bock and Cupid's Arrow Chocolate Raspberry Chocolatini.
For more information or to monitor pandemic-related changes, visit redbear.beer.