Deaf, gay poet explores loss of a twin in new book
'Once Upon a Twin' ponders how life would differ if sibling had survived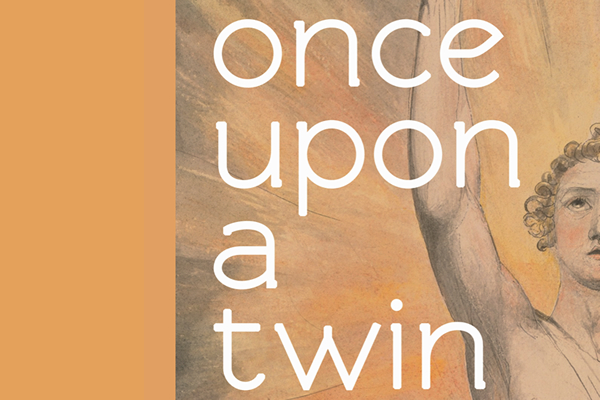 "Asshole/battybat/big baby/blundering boob/…deaf & dumb/dick/dumbdumb/fag," Deaf, gay poet and playwright Raymond Luczak writes in his poem "the easiest words to lipread in a schoolyard (even if you're not deaf).
The poem appears in Luczak's new book "Once Upon a Twin," released this year by Gallaudet University Press.
Luczak, 55, who lives in Minneapolis, graduated from Gallaudet University in Washington, D.C. with a bachelor's degree in English in 1988. He has written and edited more than 20 books, including "QDA: A Queer Disability Anthology," the award-winning Deaf, gay novel "Men with Their Hands," "The Kiss of Walt Whitman Still on My Lips" and the drama "Snooty: a Comedy."
Growing up wasn't easy for Luczak. He grew up in Ironwood, a small mining town in Michigan's Upper Peninsula.
At eight months old, he lost his hearing due to double pneumonia and a high fever. This wasn't detected until he was two-and-and-a-half years old. He was one of nine siblings in a hearing family.
At that time, many Deaf people weren't permitted to communicate with their language – American Sign Language. Forbidden to sign, he was outfitted with a rechargeable hearing aid. There was no program for deaf children in Ironwood. For nine years, he stayed with foster families during the week in Houghton, a town two hours away. In Houghton he was in a speech therapy program.
Life opened up for Luczak when he enrolled at Gallaudet where he could communicate with American Sign Language.
In interviews conducted by email, Luczak talked with the Blade about a wide range of topics from coming out to what inspired him to write "Once Upon a Twin" to why Whitman would take selfies today.
Growing up as the only Deaf person in a hearing family was frustrating and infuriating for Luczak. "A classic situation: I'm sitting at the big kitchen table with all 11 of us, and everyone is talking at once," Luczak said, "Where do I focus for lipreading? Why is my sister laughing? What was so funny?"
Luczak wants you to imagine what going through this for every meal would be like. It's one thing if you endure this with strangers who know nothing about deafness, he said. But, it's quite another thing if you're with a family who should know better about your deafness.
"It's as if they wanted to believe that my lipreading skills are so superior I didn't need further assistance. Not true," Luczak said. "I don't have the ability to geolocate a sound so this explains why I cannot catch who is speaking and turn my attention in order to lipread that person."
Language is a powerful bond for a community. In Milan, Italy in 1880, there was a conference on the education of the Deaf, Luczak said. There it was decreed that the use of sign language would be banned as a teaching method.
Up until then, "the Deaf community had a real Golden Age in which they came together through the establishment of Deaf residential schools, Deaf clubs and whatnot," Luczak said.
It was devastating to the Deaf community when Alexander Graham Bell and his ilk made every effort they could to eradicate sign language, Luczak said. Luczak likens the attempt to eradicate sign language to the attempts made throughout history to force LGBTQ people to change their sexual orientation.
Luczak always knew that he was interested in men. Though, it didn't have a name or specific feeling, and it had nothing to do with sex. He gradually came out, slowly, when he was in his teens.
Luczak came to Gallaudet University in the summer of 1984 and came out publicly a month later.
"What gave me the strength to come out were the first batch of books I'd bought from Lambda Rising [the LGBTQ bookstore that closed in 2010]," Luczak said. "That place was really my second home away from Gallaudet…And the fact that I was allowed to use ASL really gave me the self-confidence I had sorely needed all my life."
Luczak in poetry, non-fiction, and plays has written in various styles from formal poetry to free verse about many topics from love to Thomas Edison to Walt Whitman to being queer. If Walt Whitman had a love child with a photographer's eye, it would be Luczak.
In "Once Upon a Twin," Luczak imagines what his life would have been like if he had a twin. Growing up, he knew that his mother had had three miscarriages, but he never asked her about them. When he was 16 "she mentioned that her third miscarriage happened in the same year I was born," Luczak said, "and that it happened while she was sitting on the toilet. The fetus had apparently popped out."
"I couldn't get that image out of my head," Luczak added.
Over the years, his mother told Luczak conflicting stories about the miscarriage. About 10 years ago, he looked into whether it was possible for a twin to miscarry and to have the other twin undetected in the womb. "It turns out that the ultrasound technology during the 1960s wasn't advanced enough so the possibility was quite real," Luczak said.
Luczak had long wondered how different his life would have been if his twin had survived. In 2018, he wrote a collection of formal verse. After that, he was eager to write in a different style. "Once I realized how I should write my next book (no formal poetry, almost no punctuation, etc.), it hit me that I really should explore the idea of my lost twin," Luczak said.
"Would I feel as left out at family gatherings if my twin helped include me?" he said, "…Would my twin speak up for me?…I hadn't dared to examine the possible changes in our family's dynamics, and how it would've affected my self-confidence."
Luczak was surprised by how easily the book wrote itself. It had been waiting a long time to be written.
Like queer poet Walt Whitman, Luczak's creativity contains multitudes. In 2016, Luczak's volume of poetry "The Kiss of Walt Whitman Still on My Lips" was released by Squares & Rebels. Because Whitman wasn't taught to him when he was in high school or college, Luczak had few preconceptions about Whitman. Other than, he said, that Whitman was a poet with a boyfriend who was a streetcar conductor. But when he read the opening of the "Song of my Self," Luczak said "Whoa!"
"The poet had conjured a palpable vision of what America could be," he said, "if Walt were alive today, he'd be sharing selfies and Tweeting away."
"He loved having his picture taken; he had 127 photographs taken when Abraham Lincoln scored 128 photographs," Luczak said, "in fact, Whitman was probably America's first celebrity nude model!"
How does Luczak feel about being a Deaf, gay writer? It's complicated. On one level, he doesn't think of himself as a Deaf, gay writer at all. "I do mention this fact but that's only because I need to stand out a bit more in a country that brings out thousands and thousands of new books each year. It's a marketing angle," Luczak said.
He hopes readers will recognize that he's much more than just a Deaf, gay writer and accept his work as beyond those labels.
Yet, "I still feel proud of being a Deaf gay man," Luczak said. "It's enriched my life in ways that I don't think anyone would've anticipated. It's certainly led me to meet people I wouldn't have met otherwise. For that I'm grateful."
New book explores why we categorize sports according to gender
You can lead a homophobic horse to water but you can't make it think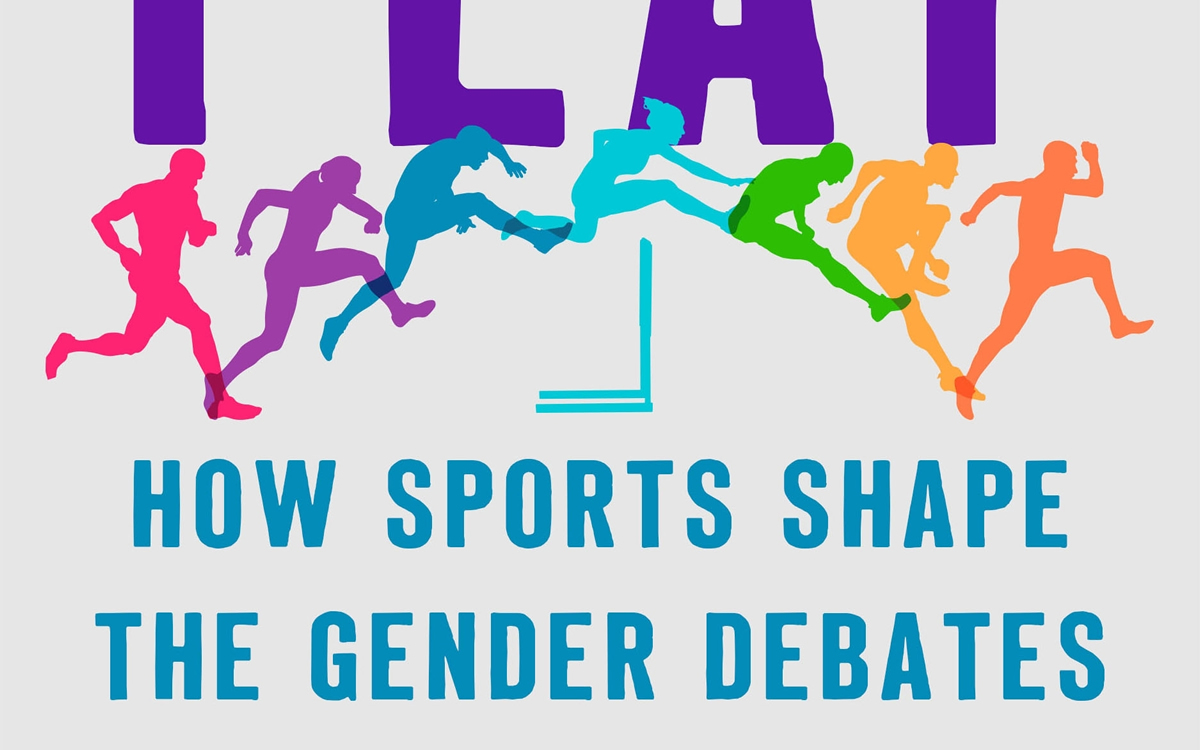 'Fair Play: How Sports Shape the Gender Debates'
By Katie Barnes
c.2023, St. Martin's Press
$29/304 pages
The jump shot happened so quickly, so perfectly.
Your favorite player was in the air in a heartbeat, basketball in hand, wrist cocked. One flick and it was all swish, three points, just like that, and your team was ahead. So are you watching men's basketball or women's basketball? Or, as in the new book, "Fair Play" by Katie Barnes, should it really matter?

For sports fans, this may come as a surprise: we categorize sports according to gender.
Football, baseball, wresting: male sports. Gymnastics, volleyball: women's sports. And yet, one weekend spent cruising around television shows you that those sports are enjoyed by both men and women – but we question the sexuality of athletes who dare (gasp!) to cross invisible lines for a sport they love.
How did sports "become a flash point for a broader conversation?"
Barnes takes readers back first to 1967, when Kathrine Switzer and Bobbi Gibb both ran in the Boston Marathon. It was the first time women had audaciously done so and while both finished the race, their efforts didn't sit well with the men who made the rules.
"Thirty-seven words" changed the country in 1972 when Title IX was signed, which guaranteed there'd be no discrimination in extracurricular events, as long as "federal financial assistance" was taken. It guaranteed availability for sports participation for millions of girls in schools and colleges. It also "enshrine[d] protections for queer and transgender youth to access school sports."
So why the debate about competition across gender lines?
First, says Barnes, we can't change biology, or human bodies that contain both testosterone and estrogen, or that some athletes naturally have more of one or the other – all of which factor into the debate. We shouldn't forget that women can and do compete with men in some sports, and they sometimes win. We shouldn't ignore the presence of transgender men in sports.
What we should do, Barnes says, is to "write a new story. One that works better."
Here are two facts: Nobody likes change. And everybody has an opinion.
Keep those two statements in mind when you read "Fair Play." They'll keep you calm in this debate, as will author Katie Barnes' lack of flame fanning.
As a sports fan, an athlete, and someone who's binary, Barnes makes things relatively even-keel in this book, which is a breath of fresh air in what's generally ferociously contentious. There's a good balance of science and social commentary here, and the many, many stories that Barnes shares are entertaining and informative, as well as illustrative. Readers will come away with a good understanding of where the debate lies.
But will this book make a difference?
Maybe. Much will depend on who reads and absorbs it. Barnes offers plenty to ponder but alas, you can lead a homophobic horse to water but you can't make it think. Still, if you've got skin in this particular bunch of games, find "Fair Play" and jump on it.
The Blade may receive commissions from qualifying purchases made via this post.
New book goes behind the scenes of 'A League of Their Own'
'No Crying in Baseball' offers tears, laughs, and more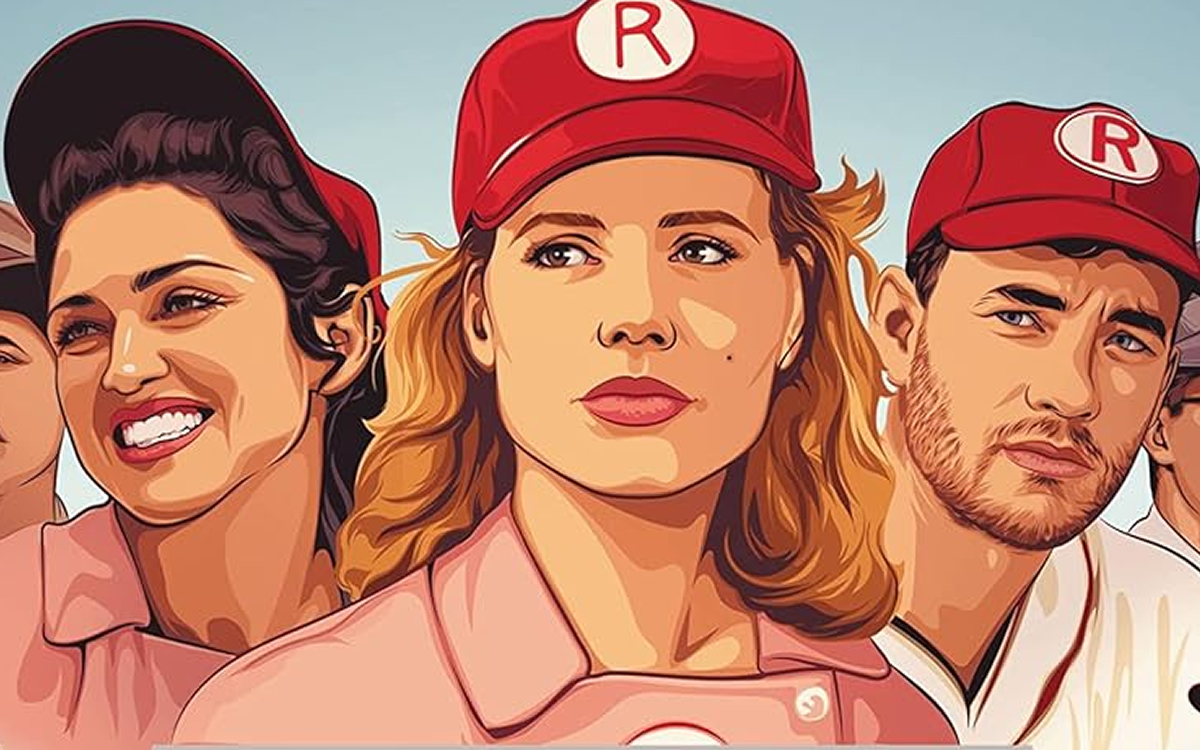 'No Crying in Baseball: The Inside Story of 'A League of Their Own'
By Erin Carlson
c.2023, Hachette Books
$29/320 pages
You don't usually think of Madonna as complaining of being "dirty all day" from playing baseball. But that's what the legendary diva did during the shooting of "A League of Their Own," the 1992 movie, beloved by queers.
"No Crying in Baseball," the fascinating story behind "A League of Their Own," has arrived in time for the World Series. Nothing could be more welcome after Amazon has cancelled season 2 of its reboot (with the same name) of this classic film.

In this era, people don't agree on much. Yet, "A League of Their Own" is loved by everyone from eight-year-old kids to 80-year-old grandparents.
The movie has strikes, home runs and outs for sports fans; period ambience for history buffs; and tears, laughs and a washed-up, drunk, but lovable coach for dramady fans.
The same is true for "No Crying in Baseball." This "making of" story will appeal to history, sports and Hollywood aficionados. Like "All About Eve" and "The Rocky Horror Picture Show," "A League of Their Own" is Holy queer Writ.
Carlson, a culture and entertainment journalist who lives in San Francisco, is skilled at distilling Hollywood history into an informative, compelling narrative. As with her previous books, "I'll Have What She's Having: How Nora Ephron's three Iconic Films Saved the Romantic Comedy" and "Queen Meryl: The Iconic Roles, Heroic Deeds, and Legendary Life of Meryl Streep," "No Crying in Baseball," isn't too "educational." It's filled with gossip to enliven coffee dates and cocktail parties.
"A League of Their Own" is based on the true story of the All-American Girls Professional Baseball League (AAGPBL). From 1943 to 1954, more than 600 women played in the league in the Midwest. The league's players were all white because the racism of the time prohibited Black women from playing. In the film, the characters are fictional. But the team the main characters play for – the Rockford Peaches – was real.
While many male Major and Minor League Baseball players were fighting in World War II, chewing gum magnate Philip K. Wrigley, who owned the Chicago Cubs, founded the league. He started the AAGPBL, "To keep spectators in the bleachers," Carlson reports, "and a storied American sport–more important: his business afloat."
In 1943, the Office of War Information warned that the baseball season could be "scrapped" "due to a lack of men," Carlson adds.
"A League of Their Own" was an ensemble of women's performances (including Rosie O'Donnell as Doris, Megan Cavanagh as Marla, Madonna as Mae, Lori Petty as Kit and Geena Davis as Dottie) that would become legendary.
Girls and women still dress up as Rockford Peaches on Halloween.
Tom Hanks's indelible portrayal of coach Jimmy Dugan, Gary Marshall's depiction of (fictional) league owner Walter Harvey and Jon Lovitz's portrayal of Ernie have also become part of film history.
Filming "A League of Their Own," Carlson vividly makes clear, was a gargantuan effort. There were "actresses who can't play baseball" and "baseball players who can't act," Penny Marshall said.
The stadium in Evansville, Ind., was rebuilt to look like it was in the 1940s "when the players and extras were in costume," Carlson writes, "it was easy to lose track of what year it was."
"No Crying in Baseball" isn't written for a queer audience. But, Carlson doesn't pull any punches.
Many of the real-life AAGPBL players who O'Donnell met had same-sex partners, O'Donnell told Carlson.
"When Penny, angling for a broad box-office hit chose to ignore the AAGPGL's queer history," Carlson writes, "she perpetuated a cycle of silence that muzzled athletes and actresses alike from coming out on the wider stage."
"It was, as they say, a different time," she adds.
Fortunately, Carlson's book isn't preachy. Marshall nicknames O'Donnell and Madonna (who become buddies) "Ro" and "Mo." Kodak is so grateful for the one million feet of film that Marshall shot that it brings in a high school marching band. Along with a lobster lunch. One day, an assistant director "streaked the set to lighten the mood," Carlson writes.
"No Crying in Baseball," is slow-going at first. Marshall, who died in 2018, became famous as Laverne in "Laverne & Shirley." It's interesting to read about her. But Carlson devotes so much time to Marshall's bio that you wonder when she'll get to "A League of Their Own."
Thankfully, after a couple of innings, the intriguing story of one of the best movies ever is told.
You'll turn the pages of "No Crying in Baseball" even if you don't know a center fielder from a short stop.
The Blade may receive commissions from qualifying purchases made via this post.
Season's best new books offer something for every taste
History, YA, horror and more on tap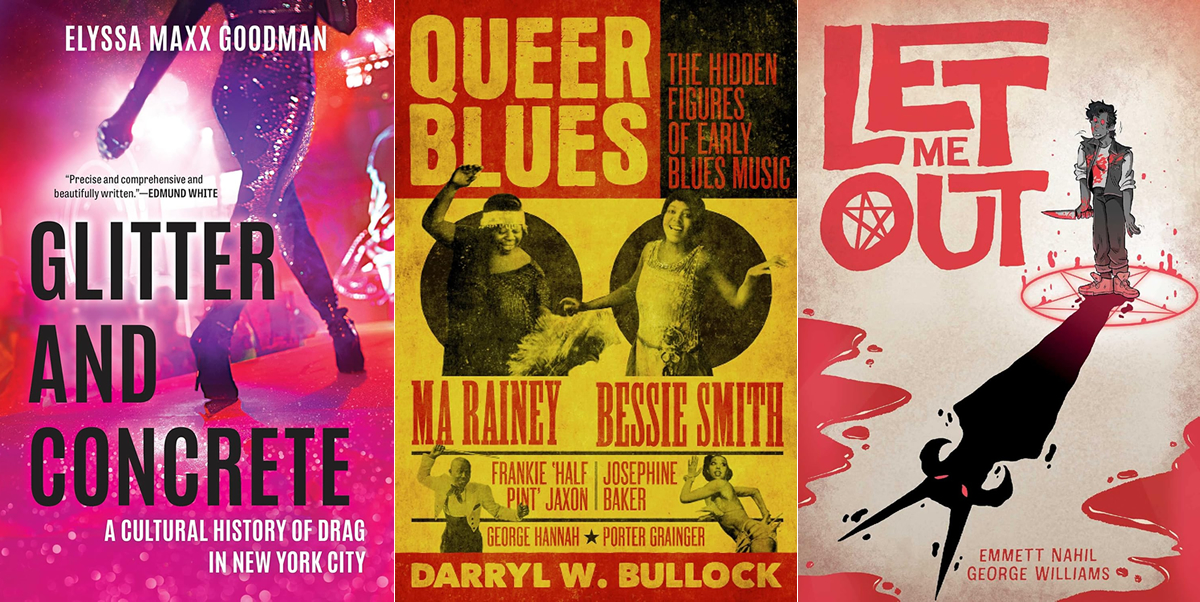 Shorter days, cooler temps, and longer nights can send you skittering inside, right? Don't forget to bring one of these great books with you when you settle in for the fall.
Releasing in September, look for "Between the Head and the Hands" by James Chaarani, a novel about a young Muslim man whose family turns him away for being gay, and the teacher who takes him in (ECW Press, Sept. 10). Also reach for "Cleat Cute: A Novel," by Meryl Wilsner (St. Martin's Griffin, Sept. 19), a fun YA novel of soccer, competition, and playing hard (to get).
You may want something light and fun for now, so find "The Out Side: Trans and Nonbinary Comics," compiled by The Kao, Min Christiansen, and Daniel Daneman (Andrews McMeel Publishing). It's a collection of comics by nonbinary and trans artists, and you can find it Sept. 26.
The serious romantic will want to find "Daddies of a Different Kind: Sex and Romance Between Older and Younger Gay Men" by Tony Silva (NYU Press), a book about new possibilities in love; it's available Sept. 12. Historians will want "Glitter and Concrete: A Cultural History of Drag in New York City" by Elyssa Maxx Goodman (Hanover Square Press, Sept. 12); and "Queer Blues: The Hidden Figures of Early Blues Music" by Darryl W. Bullock (Omnibus Press, Sept. 14).
In October, you'll want to find "Blackouts: A Novel" by Justin Torres (Farrar, Straus & Giroux), a somewhat-fantasy novel about a dying man who passes a powerful book on to his caretaker. Look for it Oct. 10. Also on Oct. 10, grab "Love at 350º" by Lisa Peers (Dial Press Trade Paperback), a novel about love at a chance meeting at a baking-show contest and "The Christmas Swap: A Novel" by Talia Samuels (Alcove Press), a holiday rom-com.
You're just warming up for the fall. Look for "Iris Kelly Doesn't Date" by Ashley Herring Blake (Berkley, Oct. 24) and "Let Me Out," a queer horror novel by Emmett Nahil and George Williams (Oni Press, Oct. 3).
Nonfiction lovers will want to find "Dis… Miss Gender?" by Anne Bray (MIT Press, Oct. 24), a wide, long look at gender and fluidity; "Friends of Dorothy: A Celebration of LGBTQ+ Icons" by Anthony Uzarowski and Alejandro Mogollo Diez (Imagine, Oct. 10); and "300,000 Kisses: Tales of Queer Love from the Ancient World" by Sean Hewitt and Luke Edward Hall (Clarkson Potter, Oct. 10).
For November, look for "Underburn: A Novel" by Bill Gaythwaite (Delphinium), a layered novel about Hollywood, family, and second chances. It comes out Nov. 14. For something you can really sink your teeth into, find "The Bars are Ours: Histories and Cultures of Gay Bars in America, 1960 and After" by Lucas Hilderbrand (Duke University Press, Nov 21). It's a huge look at the spaces that played strong roles in LGBTQ history.
And if you're looking for yourself or for a special gift in December, check out "Trans Hirstory in 99 Objects" by David Evans Frantz, Christina Linden, and Chris E. Vargas. It's an arty coffee table book from Hirmer Publishers of Munich. You can find it Dec. 20. Also look for "Second Chances in New Port Stephen: A Novel" by T.J. Alexander (Atria / Emily Bestler, Dec. 5) and if all else fails, ask for or give a gift certificate.
Season's readings!