Triumphant 'In the Heights' is the musical we need
An infectious celebration of community, driven by a Latin beat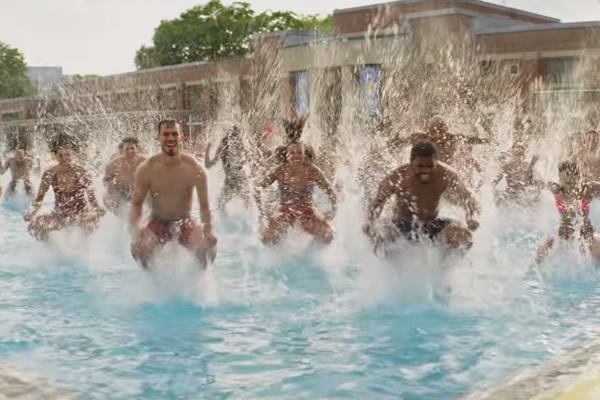 As the long-awaited film version of Lin-Manuel Miranda's "In the Heights" hits the screen this weekend, it's impossible not to reflect on the fate of the Hollywood musical.
Once one of the movie industry's most popular genres, the musical has been an inseparable part of Hollywood history ever since sound first came to the silver screen in 1927, launching a "golden age" in which the genre ruled the box office for more than 30 years.
Then the '60s happened. A generation disillusioned and distrustful of the "American Dream" hungered for edgier material than the old-fashioned fare enjoyed by their parents. The old studio system was failing, and although it managed to score some hits with blockbuster adaptations of Broadway shows like "My Fair Lady" and "The Sound of Music," by the end of the decade such movies felt incredibly tone-deaf in an American culture torn apart by turmoil. The country had lost its innocence, and despite occasional attempts to "reboot" the genre in the years ever since, the reign of the Hollywood musical was effectively over.
Until now, perhaps.
"In the Heights" arrives with a considerable amount of anticipation behind it. Adapted from the Tony-winning 2008 Broadway hit that brought Lin-Manuel Miranda into the limelight and paved the way for him to create "Hamilton" a few years later, it centers on a hard-working bodega owner named Usnavi (Anthony Ramos), who serves as our guide for a sweeping musical portrait of Manhattan's Washington Heights – an area mostly populated by Latin people of color from immigrant families – that follows the stories of several interconnected characters as they pursue their hopes and dreams. With songs by Miranda and a script by Quiara Alegría Hudes (who also wrote the book for the stage production), it showcases a diverse cast that also includes Corey Hawkins, Leslie Grace, Melissa Barrera, Daphne Rubin-Vega, Stephanie Beatriz, Gregory Diaz IV, Dascha Polanco, Jimmy Smits, Marc Anthony, and Olga Merediz, reprising her Broadway role as Abuela Claudia. Even Miranda himself shows up in the ensemble.
Needless to say, there was a lot of buzz around the film even before its release was postponed for a year due to COVID. If you're wondering if it lives up to that buzz, the answer is a resounding "yes." Onstage, "In the Heights" was an infectious celebration of community, driven by an irresistible Latin beat and infused with an uplifting message about following your dreams in the face of adversity. On film, as directed by John M. Chu ("Crazy Rich Asians"), it more than meets the challenge of translating all that energy to the screen – and in the process, it accomplishes a whole lot more.
First and foremost, it delivers the almost euphoric refreshment that comes from seeing a major Hollywood film populated almost entirely by people of color. In today's cultural environment, the power of this cannot be overstated.
Yet "In the Heights" does not let itself get weighed down by any perceived importance. Instead, it wins us over with good-natured approachability, personified by the endearing and charismatic Ramos in what deserves to be a star-making performance. He is joined by an ensemble of co-stars whose talents are quickly proven to be a match for his own.
Chu leans into the strength of his players, but he also recognizes that the real star of "In the Heights" is its music, and unlike many modern musicals, his movie fully embraces its songs as its entire reason for being. Miranda's extensive score is delivered largely intact, affording the composer's signature blend of showtunes and rap the spotlight it deserves. Even more importantly, Chu (aided by gifted collaborators like cinematographer Alice Brooks and choreographer Christopher Scott) uses it as a platform on which to build something truly audacious and wholly unexpected – a triumphant return to form for the Hollywood musical.
There have been new entries in the genre in the years since its decline, and a few of them, like Bob Fosse's "Cabaret," have even been great films. Still, these and other such successful one-offs have bent the formula to meet the prevailing cynicism of the postmodern age, merging reality with fantasy in a way that minimizes the need for jaded contemporary audiences to suspend their disbelief when a character bursts into song. They succeed not because they embrace the traditional conceits of the art form, but because they reinvent them – and often, with a palpable sense of irony.
The old musicals required no such tactics. Rather than distancing audiences from the escapism of the format, they encouraged people to revel in it. There was a kind of magic being projected on the screen, and everybody in the theater was not only willing, but eager to believe in it. Moviegoers today are no longer able to accept that kind of artificiality – or at least, that's become the conventional wisdom in Hollywood, which seems to have forgotten how to make a musical that doesn't feel like it's actually apologizing for being a musical.
"In the Heights" never apologizes. Executed with breathtaking cinematic vision and a healthy dose of "magical realism" that does nothing to undercut its streetwise swagger, "In the Heights" comes closer than any film in recent memory to recapturing the elusive charm that made the musical genre the pinnacle of cinematic excellence for so many decades. Filled with one dazzling musical number after another, it pays homage to its heritage – a swimming pool sequence suggests the intricate spectacles conceived by Busby Berkeley, a sublime pas de deux on a fire escape evokes MGM's masterful technicolor dreamscapes of the 1950s, the film's location cinematography invites associations with "West Side Story" — while audaciously asserting itself as a product of its own time. And though it acknowledges the hardships faced by its characters in a modern world – gentrification, threat of deportation, economic struggle, bigotry – it counters those realities with a generous spirit of empathy and inclusion (and yes, that includes LGBTQ people, too) and manages to elicit the kind of un-ironic hope that shone like a beacon in those glorious musicals of old. It makes us want to believe in the magic.
Whether or not that's enough to revive the Hollywood musical, only time will tell. In the meantime, "In the Heights" is exactly what we need after enduring the long isolation of a pandemic – and although it's being simultaneously released on HBO Max, it's also the perfect excuse to venture into a theater once more.
It deserves to be seen on the big screen, and you deserve to see it there.
New music documentary is 'Velvet' perfection
A piece of pure cinema that exemplifies its genre while transcending it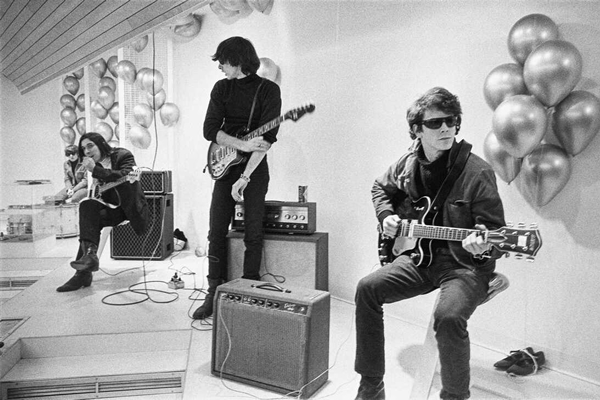 When it comes to great music documentaries – the ones that stick with you after you watch and make you want to come back to them again and again – there is one ingredient that stands out as a common thread: immediacy.
From D.A. Pennebaker's fly-on-the-wall chronicle of young Bob Dylan's 1965 tour of the UK in "Don't Look Back," to Martin Scorcese's joyful document of The Band's final concert performance in "The Last Waltz," to Jonathan Demme's thrilling cinematic rendering of the Talking Heads in performance at the peak of their creative genius in "Stop Making Sense," all of these now-revered films have endured – indeed, even grown – in popularity over the years because they captured the talent, the personality, and the power of their subjects on celluloid and preserved it for the ages, allowing generations of audiences, fans and soon-to-be-fans alike, to feel as if they were there.
But none, perhaps, have ever done it quite so viscerally as Todd Haynes' "The Velvet Underground." This is a remarkable feat when you consider that the films listed above, as well as most of the other highly regarded "rockumentaries" of the past, were all concert films, showing the performers at their center in the full bloom of their musical gifts, and Haynes' film is not that. It's something else, something singular, a piece of pure cinema that exemplifies its genre while transcending it entirely.
The basic outline of the band's story is well known, now. Coalesced in the early '60s New York art scene around a pair of charismatic geniuses (John Cale and Lou Reed), the Velvet Underground was swept into the orbit and under the wing of Andy Warhol, who turned them into the house band at his famous "Factory," added to their mix an exotic European chanteuse named Nico, and launched their record career by producing their first album – and designing an instantly iconic cover for it featuring a banana, to boot. They were, for a while, the darlings of the New York underground set, birthing a handful of additional albums across the latter years of the decade; but their sound, which was experimental, rough, and a far cry from the flower-power sound being embraced within the status quo of Middle American music fans, did not catch on. That, combined with the volatility of the relationships at its core, ensured an ignoble and unsung dissolution for the band; though its two front men went on to forge expansive solo careers on their own, the Velvets themselves remained a kind of blip, an ephemeral presence in the history of rock – and the history of New York – remembered by anyone who wasn't actually on the scene as nothing more than a buzzy band they never actually heard with a catchy name and a familiar album cover.
As one of the voice-over interviewees in Haynes' movie points out, however, the counterculture wasn't actually the counterculture – it was the culture. The rest of the world just didn't know it yet. Decades later the Velvet Underground is credited with, among other things, providing early inspiration for what would become the punk rock movement, to say nothing of influencing the aesthetic palate of (surely without exaggeration) thousands of musicians who would go on to make great music themselves – often sounding nothing like the Velvets, but somehow cut from the same raw, edgy, white-hot honest cloth, nonetheless. Yet in their moment, they were doomed before they had even begun to become a sideshow attraction, hurling performative realness in the face of a curious-but-disinterested glitterati crowd that was already embodying the superficial fakeness that would be so aptly monikered, both as an ethos and a watchword, as "Plastics" by Buck Henry and Mike Nichols in "The Graduate" barely a year after their first album was pressed.
Frankly, it's the kind of story that makes for a perfect rock 'n roll legend, and the kind of legend that deserves to be explored in a film that befits its almost mythic, archetypal underpinnings. There's nobody more qualified to deliver that film than Todd Haynes.
Haynes, of course, is a pioneer of the '90s "New Queer Cinema," whose body of work has maintained a consistent yet multi-faceted focus on key themes that include outsider-ism, dysfunctional socialization, and the fluid nature of sexuality and gender. Each and any of these interests would be enough to make him a perfect fit as the person to tell the story of the Velvet Underground, but what gives him the ability to make it a masterpiece is his ongoing fascination with music and nostalgia. Beginning with his controversial debut short "Superstar: The Karen Carpenter Story," the musical landscape of his formative years has been inseparable from his milieu, and films such as his glam-rock fantasia "Velvet Goldmine" or his post-modernist Dylan biopic "I'm Not There" have dotted his career like cornerstones. Likewise, his painstaking recreation of the past in period pieces like "Far From Heaven," "Carol," or "Wonderstruck" has proven his ability not just to capture the look and feel of a bygone era, but to transport audiences right back into it.
In "The Velvet Underground," it's more like he transports the era to the audience. His comprehensive chronicle is not just the story of the band or its members, but the story of the time and place that allowed them to exist, in which a generation waking up from the toxic artificiality of their parents' "American Dream" took creative control of the future through an unprecedented explosion of art and culture. Art was a by-any-means-necessary endeavor that now demanded a fluency across various forms of media, and a blending together of any and every thing that worked to get the message across. And yes, sometimes the media itself was the message, but even within that depressingly superficial reality was room for an infinite layering of style and substance that could take your breath away.
That description of the era in which the Velvet Underground thrived, in which Andy Warhol turned the shallow into the profound (whether he knew it or not), in which music and film and photography and poetry and painting and every other form of expression blended together in a heady and world-changing whirlwind, is also the perfect description of Haynes' film. Yes, there are famous veterans of the age sharing their memories and their insights, yes there is copious archival footage (including the godsend of Warhol's filmed portraits of the legendary faces in his orbit), yes we get to hear about Lou Reed's struggle with his sexual identity – and it's refreshing that Haynes makes no effort to categorize or finalize that aspect of the rock legend's persona, but merely lets it be a fact. But even though "The Velvet Underground" checks off all the boxes to be a documentary, it's something much more. Thanks to Haynes' seamless blend of visuals, words, history, and – always and above all – music, it's a total sensory experience, which deserves to be seen in a theater whether you subscribe to Apple TV or not. It puts you right in the middle of a world that still casts a huge shadow on our culture today.
And it's unforgettable.
'I Am Samuel': A family portrait too real for Kenya?
Country banned LGBTQ-themed documentary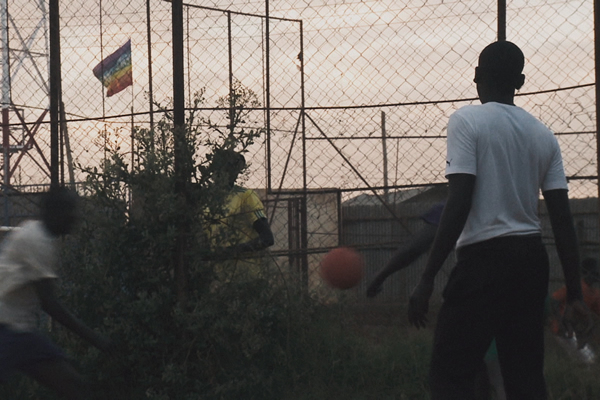 If there has been one thing missing in LGBTQ storytelling for a while it has been the framing of LGBTQ people as cogs in greater family mechanisms. The 2020 Kenyan film "I Am Samuel" not only fills this gap but also disrupts how stories of African people of marginalized sexual orientations have been told to the world. When Peter Murimi started chronicling this story over five years ago, he might have imagined that his locale would be primed to receive it as Kenya has a thriving human rights activist scene. This was not the case, and his intimate family portrait was banned from being screened in its proverbial motherland.
When you hear that a film has been banned you immediately think that it contains gratuitous displays of something or the other that go against the fabric of the country or humanity in general. In dictatorial states you might think the film to be excessively progressive. With the film in question, neither one of these things is the case. If anything, Murimi's telling of Samuel's story is in service of nationwide unification. While the principal characters are Sammy and Alex, whom he calls "the love of my life" in the first minute of dialogue in the film, the story really is about the strength and value of family ties with Sammy's aging parents.
The Kenya Film Classification Board's penchant for banning films it expects to sway people towards cultural enlightenment, what it would frame as corruption of morals, is nothing new at this point with regards to LGBTQ-centric films. This very board banned Wanuri Kahiu's internationally acclaimed "Rafiki", which was released in Cannes in 2018, due to its "homosexual themes." The case built around "I Am Samuel", however, is a different one since it shows Sammy's gayness not as rebellion but as affirming his truth—something that his parents grow to not fault him for. In their justification of why Murimi's film violates the Films and Stage Plays Act, the acting CEO Christopher Wambua pointedly stated that "additionally, the film tries to influence the viewer into believing that the older generation that was once against LGBTQ+ is slowly buying into the practice and accepting same-sex marriage as a normal the way of life."
What is sad, yet not unsurprising, about Wambua's statement is that it reminds us that homophobia is as inherited as colorism in Africa and across former colonies. Given the chance to see what elders growing into their acceptance of what they had been conditioned to believe is foreign, even if they knew better than to buy into that lie, it would appear that Kenya's moralistic cultural gatekeepers refuse to engage in the decolonial project one of their own, Ngũgĩ wa Thiong'o, continues to challenge the world toward. What Murimi offers in this family portrait is for Kenyans, Africans and all those conditioned to believe that hating one of their own is intrinsic to self-preservation, to view the protagonist's life from the perspective of the aunt/uncle/cousin/sister/mother/father who is in fact their confidante. Murimi allows viewers to see a family thrown into turmoil by the revelation of someone's truth, and to watch as each party grows to learn how to coexist with the other in an effort to rebuild the tangible love they once had, which is now just hidden behind shame and misunderstanding.
"I Am Samuel" isn't without expressions romance, sexuality and attraction. When Sammy's father professes that he was happy that he'd found his "sweetie" and he wants the same thing for his son, you feel both bashful and pitiful. Sammy's parents, being aging subsistence farmers, are the Africans of anthropologic development reports the West feeds its colonialist appetite with, but Murimi gives them a chance at being multidimensional—being people who not only suffer their environment, but also have histories that don't involve the hardships of their present. Similarly, this film does away with many of the hallmarks of "third world LGBTQ documentaries" in that it really is just about Sammy's life and doesn't try to paint a broad-stroke picture of how gay men live in Nairobi or rural Kenya.
The commitment that Sammy and Alex show to each other is also given its space without dramatization. Their personal hardships are mundane. What strikes the viewer, however, is that this documentary is not sanitized from the horrors that state-endorsed homophobia can bring to people's lives. A case of mistaken identity resulting in unwarranted scars for one of their friends is a reminder that generalist understandings and portrayals of LGBTQ people are dangerous and can be life threatening.
"I Am Samuel" is a timely offering to the world of LGBTQ storytelling in that it's a story of perseverance, acceptance, teaching, mundanity, destiny, faith and simple humanity. The film is by no means a finished story, Murimi doesn't venture to envelope it in fancy facts or Aristotelian catharsis—we are left with where the family that we spend the good part of an hour getting to understand are at the point the screen fades to black. We are left hoping that the family unit is able to re-imagine its future. Where questions of offspring might otherwise be framed through surrogacy or adoption, we understand that these are socio-economic privileges that don't immediately apply in this particular family. We are left hoping that the health of the elders improves and they get to celebrate many more harvests and muse over wedding photos and cake. "I Am Samuel" is the kind of African story that shelves being brave in favor of being seen as human by those closest to you and many families need it. Whether they are in Kenya, Botswana, Russia or the U.S., they need it.
"I Am Samuel" premiered across Africa on Oct. 14 on Afridocs' website, and the producers invite you to stream it there for free!
LGBTQ youth inspired to action by "Cured" documentary and country's homophobic past
"Cured" documentary a revelation for LGBTQ youth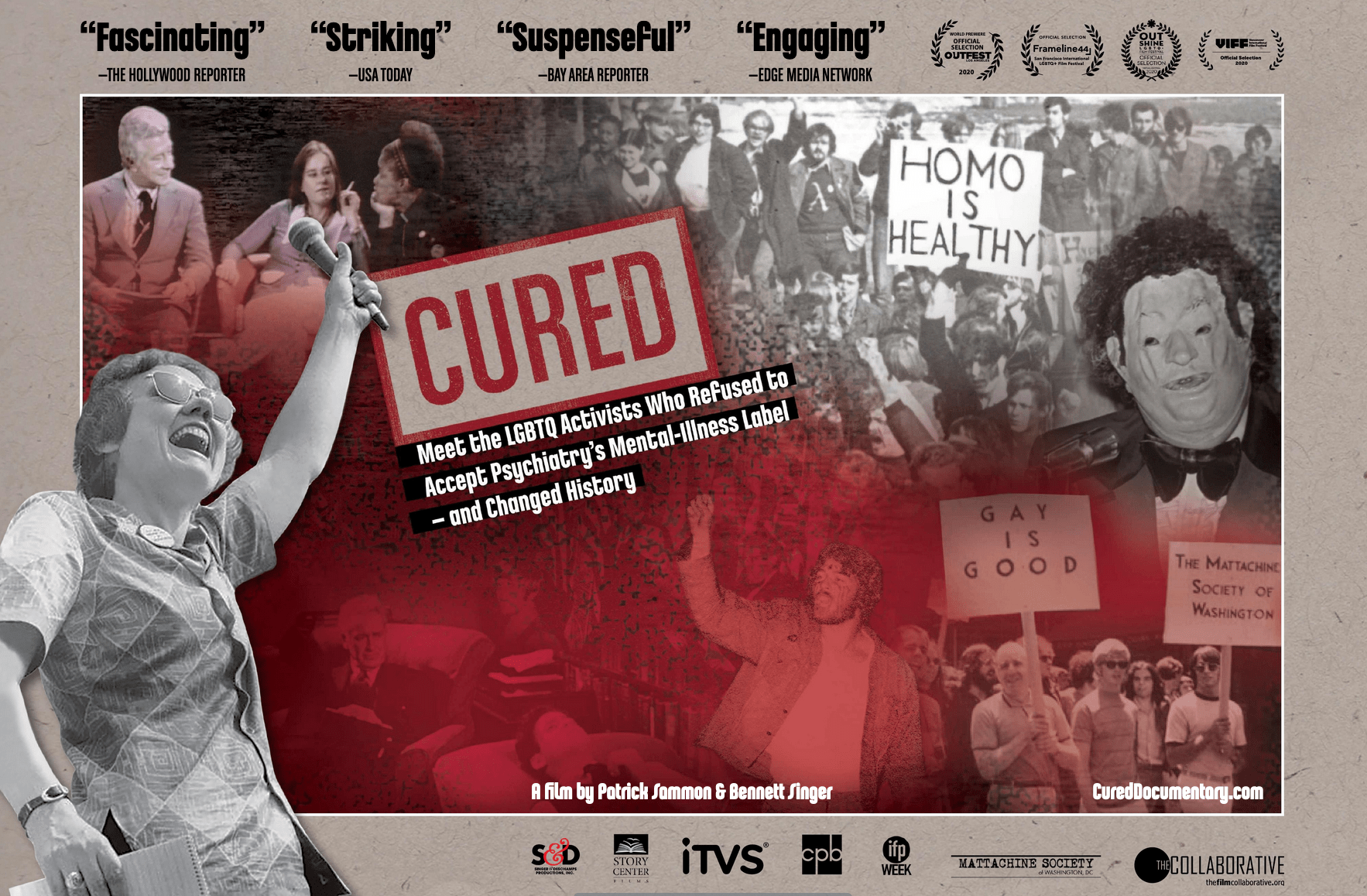 A new documentary's archival footage of the country's homophobic past opened the eyes of four young members of the LGBTQ+ community who were only dimly aware of the events the film describes.
"Cured," which aired on PBS' Independent Lens on October 11, was a revelation to the youth– who work with the D.C.-based Urban Health Media Project on multimedia health journalism.
Some of the scenes that made an impression:
At a 1966 South Florida high school assembly on the evils of homosexuality, an official warns students that "if we catch you … the rest of your life will be a living hell.''
A gay psychiatrist, appearing on a 1972 American Psychiatric Association panel, is identified only as "Dr. Henry Anonymous." He's so afraid of reprisals that he must protect his identity by wearing a Halloween face mask and a fright wig and using a distortion mic.
A series of sober, eminent psychiatrists – leaders of the profession – insist in forum after forum that homosexuality is a sickness.
For two decades, that assumption was reflected in the "Diagnostic and Statistical Manual of Mental Disorders (DSM)," the American psychiatric profession's official compendium of mental and brain diseases and disorders.
"Cured" tells the story of how a relatively small number of courageous gay activists got the "gays are sick" notion struck from the manual –a pivotal moment in the gay liberation movement.
"Being gay and trans myself,'' said Hermes Falcon, "this film meant a lot to me, because it exposed me to people that I didn't even know were part of the movement.''
Those people included Barbara Gittings and Frank Kameny, who in the mid-1960s – when most Americans still said they feared or hated homosexuals — organized some of the first public protests against employment discrimination against gays. One depicted in "Cured"took place outside the White House.
Another early activist was Dr. John Fryer, the psychiatrist who, it later turned out, was "Dr. Anonymous.''
Falcon, a college freshman, also noted the tension at the heart of the story told by "Cured": "How working together makes a big difference, but also how one person can make a big change.''
Falcon cited the example of Fryer, who testified at the APA convention in Dallas in 1972 that anti-gay bias was hurting psychiatrists, too. At that point, the DSM's entry 302.0, which termed homosexuality "a mental disorder," was two decades old. Within two years of Fryer's testimony, it had been abolished.
Another young member of the LGBTQ+ community, Adrian Gibbons, an assistant video editor at UHMP and recent college graduate, also was struck by the example of Fryer, "a real person who was risking his job to stand up for himself and the LGBTQ community.'' His example, Gibbons said, "inspires me to fight for myself and my community, no matter the risks.''
Gibbons noted that some trailblazers faced a harsh backlash from colleagues or family members. But he said their sacrifice was worth it, considering that "their efforts brought justice to LGBTQ people who had been injured or abused in mental institutions, and saved countless people from being put through that same torture in the future.''
Torture is probably not too strong a word; "Cured" shows how electroshock and even lobotomy were used as elements of "conversion therapy'' to make gay people straight.
The early activists' sheer courage also inspired Dillon Livingston, a high school student. The film shows, he said, that "it is imperative to remain true to yourself, even if everyone around you does not like the things that make you who you are.''
Even though they faced intense discrimination and disdain, he added, the gay rights pioneers "were proud about their sexuality.''
The four young LGBTQ+ viewers agreed that "Cured"made them more appreciative of the efforts of those who went before them, and more eager to emulate their example in the future.
As Livingston put it, "I must speak more about the queer community to inform heterosexuals about the problem we face.''
Jojo Brew, an aspiring filmmaker, agreed: "All those people in the sixties and seventies fought for our rights, so it's only fair that we continue to fight for the next generation's rights.''
"Cured" airs locally at 9 p.m. Oct. 21 on WHUT. After its broadcast premiere Oct. 11, the film will be available to stream for free on the PBS app and website for 30 days. The documentary will be rebroadcast a few more times over the next three years and eventually released on streaming platforms.