D.C. LGBTQ community reckons with anti-Blackness, gentrification after Nellie's incident
Preston Mitchum among those calling for boycott of U Street bar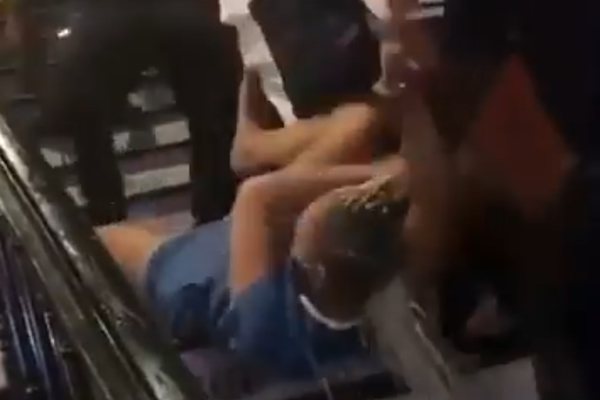 A video posted to Twitter earlier this month showed a member of Nellie's Sports Bar's security detail dragging Keisha Young, a 22-year-old Black woman, down the stairs by her hair after confusing her with a different customer who had reportedly tried to sneak liquor into the bar.
The video went viral, attracting massive online attention, including from Mayor Muriel Bowser and many others. A second video that appears to show an altercation between Young and other patrons seconds before security dragged her down the stairs has also emerged.
"Obviously, entrepreneurs enforce rules in their restaurants, but they're not allowed to assault anybody," Bowser told the Washington Post. "If that's a matter for the Metropolitan Police Department, we'll take it up."
In a Facebook post that has since been deleted, Nellie's responded to the surfacing of the video.
"We were incredibly upset and disturbed to see the unfortunate event that took place at Nellie's last night," referring to the June 12 incident. "We are undergoing a full investigation of the situation. At Nellie's, we foster an inclusive and safe environment, so events like this are completely unacceptable to us."
The statement garnered negative reactions online, forcing Nellie's to issue a follow-up statement, part of which read, "We offer a heartfelt apology to all who witnessed the horrific events of the past weekend … Nellie's will be closed this week as we evaluate this regrettable situation."
Since Nellie's closed and a protest in solidarity with Young was staged outside the bar on June 13, the queer community has been forced to reckon with what some describe as Nellie's history of racist practices, as well as D.C.'s increasing gentrification.
Accusations of racism at Nellie's are not new. Whitman-Walker Health in a June 15 tweet noted the incident that involved Young "is not the first time we have heard calls for respect for Black patrons of Nellie's Sports Bar." The Capital Pride Alliance in its statement about what happened to Young said Nellie's response "will impact the CPA's relationship with Nellie's."
"Over the years, the culture [at Nellie's] became one that seemed hell-bent on pushing Black patrons out and making it a bar more for straight people and white gay men. In fact, [owner] Doug Schantz has gone on record calling his bar 'straight-friendly'," said Preston Mitchum, director of policy for Unite for Reproductive and Gender Equity (URGE) and a former avid Nellie's patron. 
Mitchum moved to D.C. in 2011 and started frequenting Nellie's because of its reasonably priced drinks, which "sounded good" to him as a then-25-year-old professional.
On the alleged racial profiling at Nellie's, Mitchum added, "I noticed that when more Black people went, particularly on Sundays, security increased. That always felt peculiar because Friday and Saturday nights were packed and had less security, based on observation. Staff also paid minimal attention to the interactions [between] white patrons. In short, there were many racist interactions and drunken behavior, and no one moved a muscle."
Mitchum also claims that Black patrons were treated poorly compared to white customers in similar situations. He recalls incidents in which police officers were called on Black patrons and they were kicked out whereas many white patrons received warnings or "had fights broken up."
Nellie's in 2018 was embroiled in controversy over its display of a Blue Lives Matter flag on social media.
FOX 5 reported Nellie's claimed to display the flag in support of LGBTQ officers who were "attending a meeting in a welcoming space." However, many on social media were enraged by the display of the flag, which is viewed as opposing the Black Lives Matter movement, which hinges on advocating for victims of police brutality, and more importantly, reforming or abolishing the police and replacing it with community security efforts to reduce instances of racial profiling and Black deaths.
As a Black customer invested in making Nellie's safer for him and the rest of the POC queer community, Mitchum said he participated in a number of measures to help change the culture at Nellie's.
In a Facebook post published on his page, Mitchum wrote, "Myself and others have written letters, did interviews, conducted 'sensitivity' trainings, met with the owner, and even planted ourselves as observers to document our experiences."
The efforts, however, were in vain, as according to Mitchum, Schantz did not take the efforts seriously.
For instance, Mitchum in June 2017 met with Schantz and his manager to discuss the issues at Nellie's and to draft solutions moving forward. The meeting proved futile as Mitchum notes in a letter to Schantz, made public on social media, that among others things, asserts that Mitchum experienced rudeness from Schantz's manager and that Schantz uttered statements with racist undertones.
"I have revisited our conversation many times and I'm still unsure of the purpose of your manager at our May 30 meeting. Not only did it create an attacking atmosphere of two-on-one, she was your 'yes woman' thus another person to shut down my opinion because it didn't jive with both of yours," penned Mitchum.
Mitchum added, "I hope you can genuinely realize that you equated hip-hop music (that uses "fuck" and the N-word) to violence … there is no valid statistical proof that creates a casual relationship between rap music and violence. Even as I pressed this fact, your response (as well as your manager's) was 'it's his/my bar' so you can play any music you like."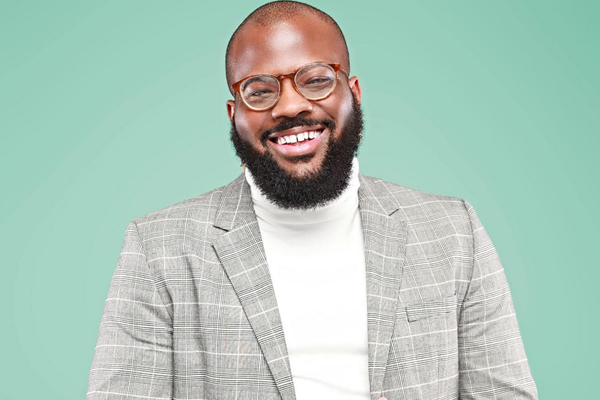 Given the lack of change in culture at Nellie's and the recent incident involving Young, Mitchum and others have called for a boycott of the bar.
A protest was staged outside Nellie's on June 13.
The Georgetown Voice reports that Nee-Nee Taylor, co-conductor of Harriet's Dreams (a Black-led community defense organization) said, "we ask the people to protest and boycott Nellie's because the owner, who is a white man, don't care about Black women."
The Georgetown Voice also reports that Mitchum, who was present at the protest, "accused Nellie's of relying on the business of Black patrons and gentrifying the local community while failing to care for its Black employees and patrons."
As Mitchum reflects on how venues safe for Black LGBTQ people are disappearing, he mentions, "What was once 'Chocolate City,' we now see a city hovering around 50 percent Black. That's intentional. I live a few blocks from U Street and anyone need not to be in the area to understand just how much the landscape has shifted."
Regarding places to frequent now, Mitchum recommends Mr. Braxton's Bar and Restaurant; Hook Hall; BIN 1301; and Fireplace.
The Washington Blade has reached out to Schantz for a response to Mitchum's allegations but did not receive a response.
Michael K. Lavers contributed to this story.
Va. Senate subcommittee tables anti-transgender student athlete bill
Virginia Beach Republican introduced SB 766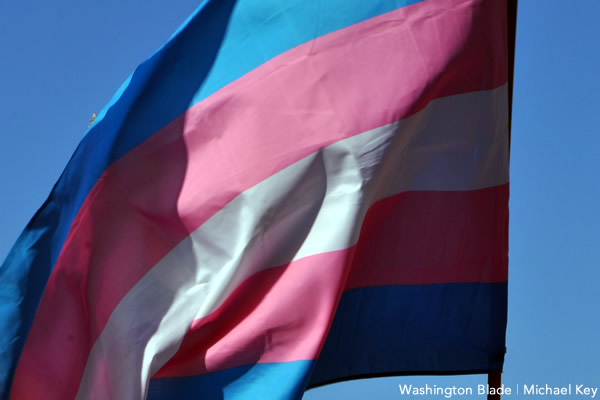 A Virginia Senate subcommittee on Thursday tabled a bill that would have banned transgender students from joining school sports teams that are consistent with their gender identity.
Senate Bill 766, which state Sen. Jennifer Kiggans (R-Virginia Beach) introduced on earlier this month, would have required "each elementary or secondary school or a private school that competes in sponsored athletic events against such public schools to designate athletic teams, whether a school athletic team or an intramural team sponsored by such school, based on biological sex as follows: (i) 'males,' 'men,' or 'boys'; (ii) 'females,' 'women,' or 'girls'; or (iii) 'coed' or 'mixed.'"
"SB 766 (trans sports ban) was passed by indefinitely (it died!) after a long line of speakers testified against it, affirming trans students' rights to participate in sports just like their cisgender peers," tweeted the American Civil Liberties Union of Virginia after the vote. "Trans students belong in sports. Period."
Republican Gov. Glenn Youngkin during his campaign said he does not support allowing trans children to play on sports teams that are consistent with their gender identity.
The General Assembly's 2022 legislative session began on Jan. 12 with Republicans in control of the House of Delegates. Democrats still control the Senate by a 21-19 margin.
A bill that would have eliminated the requirement that school districts implement the Virginia Department of Education's trans and non-binary student guidelines died in a Senate subcommittee on Thursday. The Senate General Laws and Technology on Thursday also tabled a religious freedom measure that would have undermined Virginia's LGBTQ-inclusive nondiscrimination law.
Hyattsville mayor dies by suicide
Kevin Ward and husband adopted son in D.C. in 2012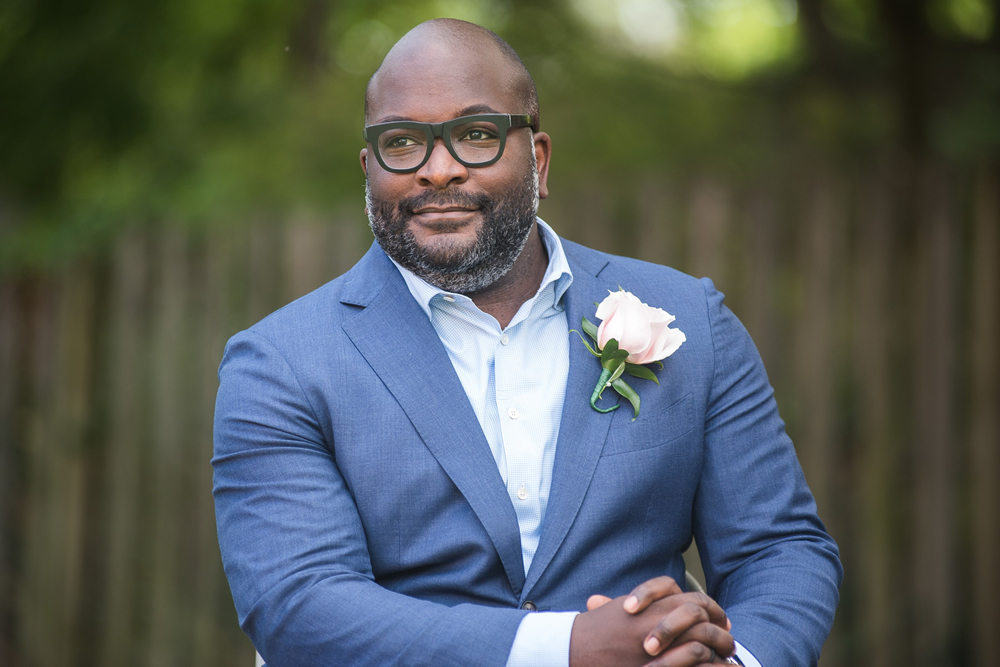 The city of Hyattsville released a statement on Wednesday afternoon announcing that their city's openly gay Mayor Kevin Ward had died one day earlier by an apparent suicide.
"The city of Hyattsville reports with great sadness that our beloved Mayor Kevin Ward passed away yesterday, Jan. 25, from an apparent self-inflicted gunshot wound," the statement says.
"Mayor Ward was a valued and trusted leader and a fierce advocate for all the people of Hyattsville," the statement continues. "We are heartbroken at this loss and extend our deepest sympathy to the mayor's family," it says.
"No further information is available at this time," the statement adds. "Details about services and remembrances will be shared when they are available."
The Washington Post reported that U.S. Park Police disclosed that Ward was found deceased in Fort Marcy Park in McLean, Va., with a "self-inflicted gunshot wound."
Ward, 44, became acting mayor of Hyattsville on Jan. 1, 2021, following the resignation of former Mayor Candace Hollingsworth. He was next in line to become mayor under the city's political system in his then-position as president of the Hyattsville City Council.
He won election to complete the remainder of Hollingsworth's term through 2023 in a May 11, 2021, special election, receiving 57.8 percent of the vote in a three candidate race, according to the Hyattsville election board. His closest opponent, Joseph Solomon, received 31.7 percent of the vote.
Nearby fellow gay mayors — Patrick Wojahn of College Park and Jeffrey Slavin of Somerset — said they got to know Ward through Maryland political circles and thought very highly of him.
"He was insightful, smart and dedicated," Wojahn said. "He always seemed very confident and together as a person. And he had a great sense of humor."
Slavin said he shared that remembrance of Ward, adding that he found Ward to be a "very nice person" dedicated to the people he served both as mayor and during his two terms on the Hyattsville City Council.
"There was noting in his public life that would have predicted this," said Slavin in referring to Ward's sudden passing.
The Washington Blade first reported on Ward in 2012 in a feature story on Ward and his then-domestic partner Chad Copeland when the two attended a ceremony at the D.C. Superior Court to complete the process of adopting their then-5-year-old son Norman. Ward and Copeland were among several gay couples who had their adoption papers signed by a judge at the ceremony.
On the website for his mayoral election campaign last year Ward said he and his family made Hyattsville their home in 2014 after he and his husband adopted their two sons.
"I am a pretty straightforward person," he said in message to voters on his campaign website. "I believe in listening more than talking. But when I talk, I am not one to mince words or tell people what they want to hear," he said. "I believe in doing the work. I believe that if I can help someone, then I can change her or his life," he continued.
"This is why I dedicated my career to providing the best technology to education and to human services, to help as many people as I can," he said.  
Ward was referring to his career in the field of educational and human services technology.
ANC supports license for Capitol Hill LGBTQ bar
Lesbian owners back 'settlement agreement' with restrictions on hours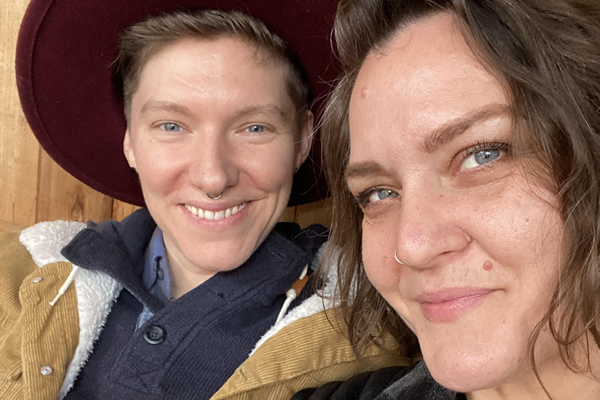 The Capitol Hill Advisory Neighborhood Commission 6B voted unanimously on Tuesday night to support a liquor license for the LGBTQ-owned As You Are Bar, which plans to open in a two-story building at 500 8th St., S.E. in a commercial section of Capitol Hill known as Barracks Row.
The ANC's decision to support the license took place at a virtual meeting attended by nearby residents and supporters of the bar after its owners, lesbian activists Jo McDaniel and Rachel Pike, agreed to the terms of an ANC settlement agreement that calls for restrictions in the hours the bar can offer dancing, entertainment, and music from a DJ.
The agreement means the ANC will not file a protest against the license before the city's Alcoholic Beverage Control Board, a development that would have delayed a decision on the license by the ABC Board by as much as seven months. A protest by the ANC could have cost the bar thousands of dollars in legal fees to contest the protest by providing legal arguments seeking the approval of the license.
The ABC Board makes the final decision on whether to approve all liquor licenses in the city.
McDaniel and Pike have said they plan to operate an upstairs dance bar during evening hours and a café on the first floor during the day as well as in the evenings that will be an inclusive space that "welcomes anyone of any walk of life that will support, love, and celebrate the mission of queer culture."
The two, who are business and life partners, say As You Are Bar will welcome people of all ages, genders, sexual orientations and gender identities as well as drinkers and non-drinkers as customers.
They have also told the ANC and nearby residents they have taken steps to soundproof the building, which they are renting, to ensure their plans to operate a dance bar with music from a DJ on the second floor will not disturb nearby residents.
Under terms of the settlement agreement, which was posted on the ANC's website prior to the start of the meeting, the bar's operating hours will be from 12 p.m. to 12 a.m. Sunday through Thursday and 12 p.m. to 3 a.m. on Friday and Saturday. Under D.C. law, bars are allowed to remain open for the sale of alcoholic beverages until 2 a.m. during weekdays and 3 a.m. on Fridays and Saturdays.
The Settlement Agreement further calls for As You Are Bar to restrict the hours of consumption of alcohol from 12 p.m. to 11:30 p.m. Sunday through Thursday and 12 p.m. to 2:30 a.m. on Friday and Saturday. It calls for allowing live entertainment and dancing (indoors only) from 12 p.m. to 12 a.m. Sunday through Thursday and from 12 p.m. to 1:30 a.m. on Friday and Saturday.
However, the agreement says DJ and amplified music will not be permitted after 8 p.m. on weekdays.
McDaniel told the Blade that at the request of As You Are Bar's attorney Richard Bianco, the ANC agreed to modify that restriction at the Tuesday night meeting to allow the bar to play "conversational" background music after 8 p.m. until closing time on weekdays.
Among other things, the agreement requires the bar comply with a noise mitigation provision to "ensure that sound, noise, and vibrations are not audible or felt beyond the curb or any other premises at any time." It also calls on the bar to provide an "appropriate number of staff" to monitor patrons as they leave the bar through the 8th Street entrance to "prevent loud voices and littering."
Under rules established by the ABC Board and the city's Alcoholic Beverage Regulation Administration or ABRA, if a settlement agreement is reached between an applicant for a liquor license and the ANC, a protest against the license by groups of five or more citizens is not allowed. Protests could still be filed by community-based civic groups and residents of an "abutting" house or residential facility.
In the case of As You Are Bar, no citizens group has emerged to oppose the license. There is just one abutting townhouse on E Street whose owner has expressed general support for the settlement agreement, according to McDaniel. But the resident has indicated she will not rule out a possible protest until Feb. 7, which is the deadline for filing a protest under ABRA's rules.