Biden Administration extends Student Loan pause until January 31, 2022
The DOE will begin notifying borrowers in the coming days, & will release resources & information about how to plan for payment restart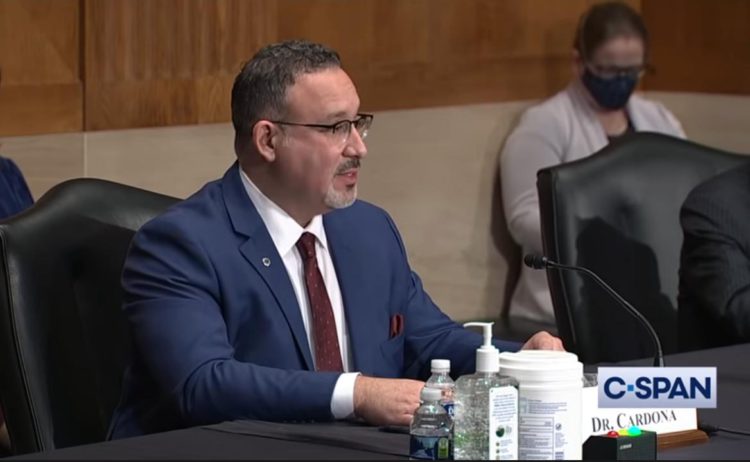 WASHINGTON – The U.S. Department of Education, (DOE) announced a final extension of the pause on student loan repayment, interest, and collections until January 31, 2022. The DOE believes this additional time and a definitive end date will allow borrowers to plan for the resumption of payments and reduce the risk of delinquency and defaults after restart. The DOE will continue its work to transition borrowers smoothly back into repayment, including by improving student loan servicing.
"The payment pause has been a lifeline that allowed millions of Americans to focus on their families, health, and finances instead of student loans during the national emergency," said U.S. Secretary of Education Miguel Cardona. "As our nation's economy continues to recover from a deep hole, this final extension will give students and borrowers the time they need to plan for restart and ensure a smooth pathway back to repayment. It is the Department's priority to support students and borrowers during this transition and ensure they have the resources they need to access affordable, high quality higher education."
The DOE will begin notifying borrowers about this final extension in the coming days, and it will release resources and information about how to plan for payment restart as the end of the pause approaches.
Today's action is one of a series of steps the Department has taken to support students and borrowers, make higher education more affordable, and improve student loan servicing, including:
Approving $1.5 billion in borrower defense claims, including extending full relief to approved claims and approving new types of claims.
Reinstating $1.3 billion in loan discharges for 41,000 borrowers who received a total and permanent disability discharge and protecting another 190,000 from potential loan reinstatement.
Helping 30,000 small business owners with student loans seeking help from the Paycheck Protection Program.
The White House also released a statement by President Biden extending the Pause on Student Loan Repayment;
"On my first day in office in January, I directed the Department of Education to pause federal student loan repayments for millions of Americans through September. The pause has been a critical lifeline so they don't have to choose between paying for basic necessities or their student loan during the pandemic that upended their lives.
As today's jobs numbers show, we have the tools that will allow us to beat COVID-19 and keep our economy recovering at a record rate. But we know there is more work to do and the road will still be long for many people – especially for the one in six adults and one in three young people who have federal student loans.
That's why today, my administration is extending the pause on federal student loan repayments one final time until January 31, 2022. This will give the Department of Education and borrowers more time and more certainty as they prepare to restart student loan payments. It will also ensure a smoother transition that minimizes loan defaults and delinquencies that hurt families and undermine our economic recovery."
Brian Sims, three other LGBTQ candidates lose races in Pa.
Gay, trans hopefuls competing for Philly state house seat lose to straight ally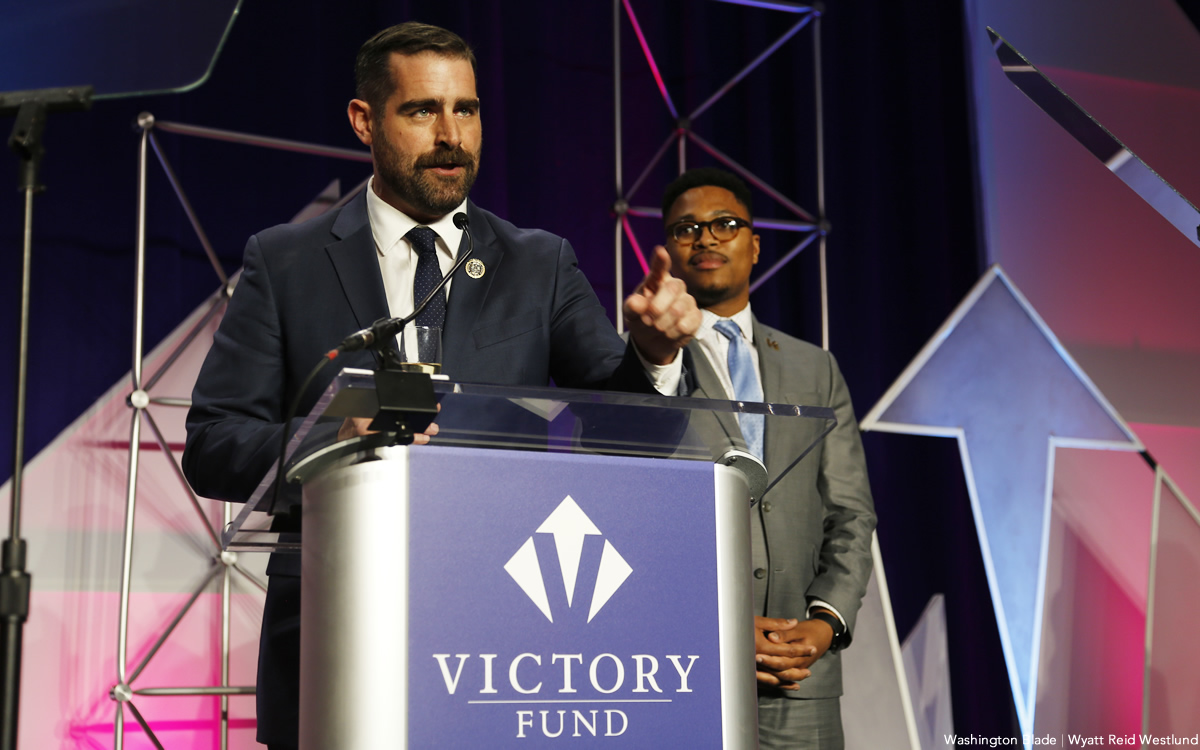 LGBTQ candidates running for the U.S. Senate, lieutenant governor, and a seat in the Pennsylvania House of Representatives in Philadelphia's 'gayborhood' each lost their races in the Keystone State's May 17 Democratic primary.
Transgender community activist Deja Alvarez and LGBTQ rights and economic development advocate Jonathan Lovitz, who ran against each other in a four-candidate race for the 182nd District State House seat in Center City Philadelphia, were thought to have the best shot at winning among the four LGBTQ candidates running in the state primary.
The two were running neck-and-neck to one another but were trailing far behind straight LGBTQ ally and businessman Ben Waxman as of late Tuesday evening. With the votes counted in 52 of 59 of the district's electoral divisions, Waxman had 41.6 percent of the vote, Lovitz had 19.1 percent, with Alvarez garnering 18.6 percent. Café owner, community activist, and LGBTQ ally Will Gross had 20.5 percent of the vote.
Lovitz and Alvarez along with Waxman and Gross were running for the seat held by gay State Rep. Brian Sims, who gave up the seat to run in Tuesday's primary as the state's first out gay candidate for lieutenant governor.
Sims lost that race to fellow State Rep. Austin Davis by a margin of 63.3 percent for Davis and 24.5 percent for Sims with 88 percent of the votes counted. The Associated Press declared Davis the winner early in the evening. A third candidate in the race, Ray Sosa, had 12.2 percent of the vote.
In a development that surprised many observers outside Pennsylvania, more than 40 prominent LGBTQ leaders from across the state endorsed Davis over Sims earlier this year, saying Davis is a strong and committed supporter of LGBTQ rights and has the best chance of winning in the general election in November.
Davis also received the strong backing of Pennsylvania Attorney General Josh Shapiro, who ran unopposed in Tuesday's primary for the Democratic nomination for governor. Shapiro, who also received strong backing from LGBTQ activists, said he considered Davis to be his running mate in the primary.
The fourth of the LGBTQ candidates running in Tuesday's Pennsylvania primary, State Rep. Malcolm Kenyatta of the 181st District in North Philly, ran as a longshot candidate for the state's U.S. Senate seat being vacated by GOP incumbent Patrick Toomey. Kenyatta lost to Democratic Lt. Gov. John Fetterman, who was declared the winner with 88 percent of the votes counted.
Fetterman had 59.3 percent, with Kenyatta finishing in third place in a four-candidate race with 10.0 percent of the vote. U.S. Rep. Conor Lamb finished in second place with 26.6 percent of the vote as of early Wednesday morning, with IT specialist and former small business owner Alex Khalil finishing fourth with 4.2 percent of the vote.
Kenyatta, who was one of three gay speakers who joined others in delivering a joint keynote address at the 2020 Democratic National Convention, received the endorsement of the Philadelphia Gay News in his bid for the U.S. Senate seat.
The race in which Lovitz and Alvarez competed for the State House seat in the 182nd District, which is believed to have more LGBTQ residents than any other legislative district in the state, drew the most attention among LGBTQ activists both in Philadelphia and in other parts of the country.
Both have been involved in LGBTQ rights issues for many years. Lovitz drew support from a wide range of LGBTQ and labor and small business leaders who he knew in his past role as senior vice president of the National LGBT Chamber of Commerce. Alvarez, a widely known transgender activist who led local community-based organizations providing services to the LGBTQ community, would have been the first transgender person to serve in the Pennsylvania General Assembly if she had been elected to the State House seat.
The LGBTQ Victory Fund, the national group that raises money in support of LGBTQ candidates for public office, drew criticism from some activists for endorsing Alvarez over Lovitz. Some argued that the group should have remained neutral or backed Lovitz, who had raised far more money for his campaign and appeared to be the most viable of the two candidates. Others expressed concern that two LGBTQ candidates running in a four-candidate race could result in a split in the LGBTQ vote that would help the straight candidates, who were known LGBTQ rights supporters.
As it turned out, the approximate combined share of the vote that Alvarez and Lovitz received — 38.2 percent — still fell short of the 42.6 percent of the vote received by Waxman.
Biden administration uses IDAHOBiT to highlight LGBTQ rights support
WHO on May 17, 1990, declassified homosexuality as mental disorder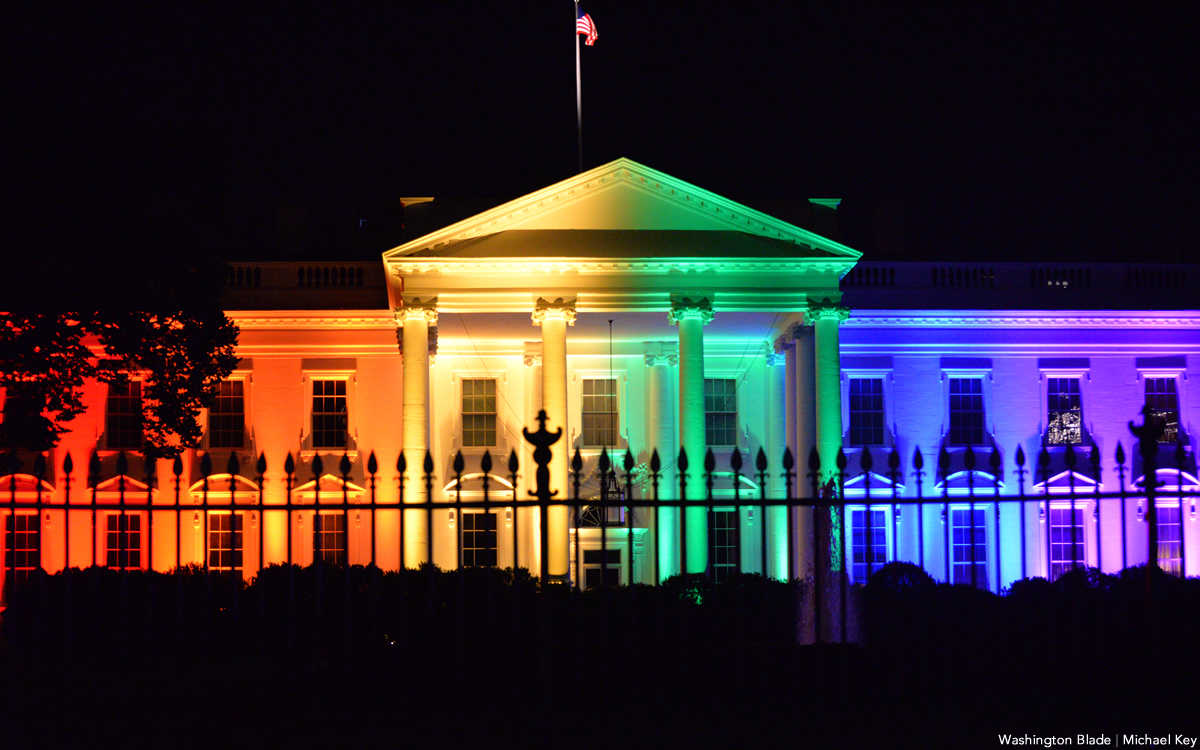 The Biden administration on Tuesday publicly acknowledged the International Day Against Homophobia, Biphobia and Transphobia.
"Jill and I stand in support and solidarity with lesbian, gay, bisexual, transgender, queer and intersex (LGBTQI+) people in the United States and around the world," said President Biden in a statement the White House released. "We join with Americans across the country to reaffirm our commitment to the ongoing work of upholding human dignity for all people and advancing equality globally."
Biden in his statement noted there "has been much progress" since the World Health Organization on May 17, 1990, declassified homosexuality as a mental disorder. Biden also highlighted "we continue to witness disturbing setbacks and rising hate and violence targeting LGBTQI+ people in the United States and around the world."
"This is wrong," he said. "LGBTQI+ people are entitled to all the rights, opportunities, and protections that belong to every human on this planet. LGBTQI+ people are an essential part of families and communities—teachers, first responders, public officials, doctors, lawyers, front-line workers and friends who enrich and strengthen every single country." 

"And make no mistake: Hateful legislative attacks against members of our own LGBTQI+ community cannot be tolerated in America or anywhere else," added Biden. "They spur discrimination and can stoke violence. And they are rooted in the same ignorance and intolerance that we see around the world. Hate is hate—and all of us have a responsibility to speak out against hate wherever we find it."
Secretary of State Antony Blinken on Tuesday issued his own IDAHOBiT statement.
"The United States affirms today, on the International Day Against Homophobia, Biphobia, Interphobia and Transphobia (IDAHOBIT), that the human rights of lesbian, gay, bisexual, transgender, queer and intersex (LGBTQI+) persons are the same human rights to which all persons are entitled," said Blinken. "As enshrined in Article 1 of the Universal Declaration of Human Rights, '[a]ll human beings are born free and equal in dignity and rights.'"
Bliken further noted that "too many LGBTQI+ persons live under the shadow of discrimination, violence and fear."
"Global data makes clear that the dehumanization of LGBTQI+ persons is systemic, pervasive, and often violent," he said. "Homophobia, biphobia, interphobia and transphobia are deeply entrenched in societies across the world, including here in the United States. Countless persons are at extreme risk for being themselves."
Biden shortly after he took office in 2021 issued a memorandum that committed the U.S. to promoting LGBTQ rights abroad.
The administration last June appointed Jessica Stern as the special U.S. envoy for the promotion of LGBTQ rights abroad.
The U.S. Senate earlier this year in a bipartisan vote confirmed Chantale Wong, the U.S. director of the Asian Development Bank, as the first openly lesbian American ambassador. The State Department on April 11 began to issue passports with "X" gender markers.
The State Department on April 28 released a report that details the federal government's implementation of Biden's foreign policy memo.
"We remain committed to ending this intolerance. Everyone deserves to live with respect, dignity, and safety," said Blinken in his IDAHOBiT statement. "The United States affirms that all LGBTQI+ individuals, couples, and their families are valid and valuable."
Biden in his statement also referred to the report.
"By openly reporting on our own progress, the United States hopes to inspire other governments to take similar action to address the needs of their LGBTQI+ communities," he said.

"To the LGBTQI+ community, my administration sees you," added Biden. "We stand with you. And we will continue to defend human rights and dignity, at home and around the world."
Spanish Prime Minister Pedro Sánchez, Cuban President Miguel Díaz-Canel and Council of Europe Human Rights Commissioner Dunja Mijatović are among the other world leaders who have publicly acknowledged IDAHOBiT.
Victor Madrigal-Borloz, the independent U.N. expert on LGBTQ rights, and other U.N. human rights experts in a statement they released on Monday highlighted the plight of LGBTQ people who have been forcibly displaced from their homes.
"With the number of forcibly displaced persons continuing to rise, States, businesses and humanitarian and civil society organizations must invest in developing human rights-based policies and programs that take into full account the intersectional dimensions of forced displacement and sexual orientation and gender identity, fostering stronger collaboration and coordination among all actors responsible for the protection of displaced LGBT individuals," reads the statement.
Advocacy groups around the world also commemorated IDAHOBiT.
"Today I want to thank my incredible team of Insight public organization who still works for LGBTQI+ people in Ukraine, saving life's (sic) of our community during the war," tweeted Olena Shevchenko, chair of Insight, a Ukrainian LGBTQ rights group. "We are here for equality."
Today I want to thank my incredible team of Insight public organization, who still works for LGBTQI + people in Ukraine, saving life's of our community during the war!#IDAHOBIT2022 We are here for equality pic.twitter.com/wOMholwaOv

— Olena Shevchenko (@InsightOlena) May 17, 2022
Sexual Minorities Uganda in a tweet said IDAHOBiT "is a significant day for the LGBTIQ+ community because it serves as a reminder of the ongoing violence and prejudice that our communities face."
"The struggle for equality still continues," added SMUG.
The 17th of May (IDAHOBIT) is a significant day for the LGBTIQ+ community because it serves as a reminder of the ongoing violence and prejudice that our communities face. The struggle for equality still continues. 🌈
Happy IDAHOBIT22 #ourbodies #ourlives #ourrights pic.twitter.com/h5moRos4VH

— Sexual Minorities Uganda | SMUG (@SMUG2004) May 17, 2022
Pride House Tokyo in Japan also acknowledged IDAHOBiT.
May 17th is the International Day Against Homophobia, Transphobia & Biphobia (IDAHOTB or "YES to Diversity Day" in Japan). 32 years ago in 1990, the World Health Organization removed "homosexuality" from the list of mental disorders & finally stopped being considered a disease. pic.twitter.com/rQK6pn65b5

— Pride House Tokyo(プライドハウス東京)🏳️‍🌈 (@PrideHouseTokyo) May 17, 2022
WNBA players back petition for White House to 'prioritize' Brittney Griner's release
Phoenix Mercury center detained in Russia in February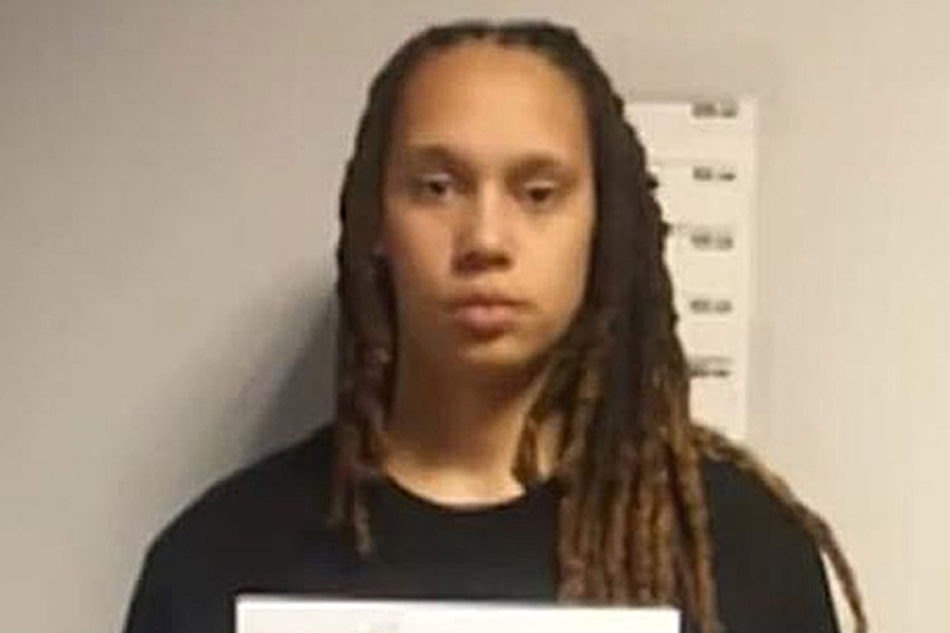 The Women's National Basketball Players Association has endorsed a petition that urges the Biden administration to "prioritize" WNBA star Brittney Griner's release.
"It is imperative that the U.S. government immediately address this human rights issue and do whatever is necessary to return Brittney home quickly and safely," reads the Change.org petition that Tamryn Spruill, a freelance journalist and author, created.
"The WNBPA and its members proudly join Tamryn Spruill, the creator of this petition, in demanding that lawmakers prioritize Griner's return," it continues. "White House and Biden adminsitration, we ask that you take action today—doing whatever is necessary—to bring Brittney Griner home swiftly and safely."
More than 135,000 people have signed the petition.
Spruill on Saturday in a tweet said the WNBPA, a union that represents WNBA players, partnered with them and Change.org "in demanding that our elected officials work urgently to gain BG's swift and safe release."
A new phase in the Brittney Griner/Change.org petition is underway! @TheWNBPA has partnered with me and @Change in demanding that our elected officials work urgently to gain BG's swift and safe release.

Details here:https://t.co/AHtb1DYcSI#WeAreBG

— Tamryn Spruill (@tamrynspruill) May 14, 2022
Griner — a center for the Phoenix Mercury and a two-time Olympic gold medalist who is a lesbian and married to her wife — was taken into custody at Moscow's Sheremetyevo Airport in February. Russian officials said customs inspectors found hashish oil in her luggage.
The State Department earlier this month determined Russia "wrongfully detained" Griner. A Russian court on Friday extended her detention for another month.
"The Russian system wrongfully detained Ms. Griner," then-White House Press Secretary Jen Psaki told reporters on Friday during her last White House briefing. "We take our responsibility to assist U.S. citizens seriously. And we will continue to press for fair and transparent treatment for all U.S. citizens when they are subject to legal processes overseas."

"Now, because the State Department recategorized her as wrongfully detained, it means that our Special Presidential Envoy for Hostage Affairs — it's quite a title but a well-deserved one — is going to be overseeing this case and leading the effort," added Psaki. "Because it's a deliberative process and we know from experience of bringing other Americans home, we're just not going to detail what those efforts look like at this point in time."
Griner faces up to 10 years in prison.