'AIDS Diva,' 'Boulevard' offer history lessons not to be missed
Two outstanding LGBTQ documentaries arrive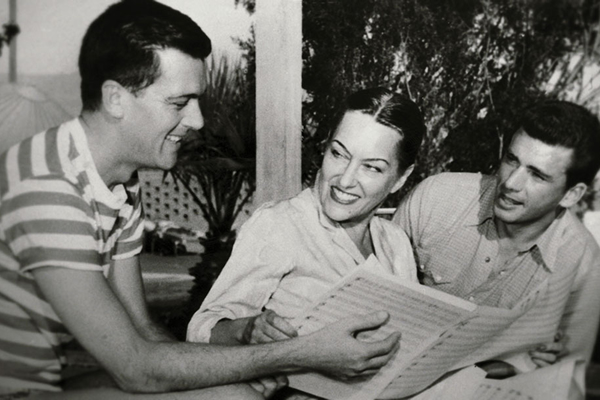 It's a great time to be alive for queer documentary fans. It seems as if every month brings a whole new crop of titles, covering a broad array of subjects and offering new insights about the LGBTQ history you thought you knew – as well as introducing you to pieces of it that you've never even heard of.
That's a good thing. It reassures us that our queer cultural history, once in danger of being buried in the homophobic haze of a past that wanted to pretend we didn't exist, is finally being recorded for posterity, and that the stories of our unsung heroes will be preserved.
One such hero is the subject of "AIDS Diva: The Legend of Connie Norman," which screened at Los Angeles' venerable Outfest LGBTQ Film Festival last week. Directed by award-winning filmmaker Dante Alencastre ("Raising Zoey," "Transvisible: The Bamby Salcedo Story") it spotlights a remarkable figure who rose to prominence during the AIDS crisis, but who would seem right at home in today's era of "woke" activism. Indeed, she'd be front and center, teaching all of us a few things about how to keep the movement advancing ever forward.
For those who don't know – and unless you were in Los Angeles during the early '90s, chances are good that you don't – Connie Norman was a masterful spokesperson for ACT UP/LA in the late '80s and early '90s Los Angeles, a self-appointed "AIDS Diva" who described herself as "an ex-drag queen, ex-hooker, ex-IV drug user, ex-high-risk youth and current post-operative transsexual woman who is HIV positive." Above all, however, she called herself simply "a human being seeking my humanity."
Standing proudly in her multiple, fluid, and evolving LGBTQ identities, she became a fixture in the campaign to raise awareness about the terrifying epidemic that was decimating the queer community – and the inadequate, often inhumane care afforded to its stigmatized victims. In addition to her work with ACT UP, she shared her soulful and salty rantings and intersectional politics through her local LGBTQ newspaper column and her pioneering LGBTQ cable television show – the first daily talk show about gay issues hosted by a gay rights activist on a commercial Los Angeles-area station. She charmed even the opposition with her piercing and compassionate voice, building bridges in gender issues and politics and evoking a humanitarian, neighborly, transcendent vision of life and love not just for her own queer tribe but for all. Herself diagnosed with AIDS, she continued to work tirelessly until her death from complications of the disease in 1996. A few months later, her ashes were scattered on the White House lawn as part of ACT UP's "ashes action" in protest of government inaction against AIDS.
In Alencastre's brisk but engrossing documentary, Norman emerges through extensive archival footage as a larger-than-life personality that nevertheless exudes authenticity and the kind of "real talk" attitude that somehow acknowledges the value in everyone, whether on her side or against it. The footage, much of it little seen (if at all) in the quarter century since her death, is largely rough by today's standards – after all, most of it is culled from local news and cable broadcasts of the time – but that technology gap does nothing to mute her passionate voice nor dim the brightness of her light. Indeed, there's an immediacy about her in every appearance that transcends time and seems directed entirely at our contemporary world, urging modern viewers to once more wake up, take action, and fully engage with our collective lives and our world. From an activist standpoint, it makes Alencastre's film a powerful journalistic call to action, a reminder that the struggles of our past are connected in an unbroken line to those of the present. Just as importantly, as a filmic portrait of a one-of-a-kind icon, it introduces Norman, in all her defiantly eccentric charm and glory, to a world that will likely always need to hear what she had to say.
Tackling what might (at first) seem a lighter topic is "Boulevard! A Hollywood Story," which also screened at Outfest for its world premiere presentation. The latest documentary from Emmy winner Jeffrey Schwarz ("I Am Divine," "Tab Hunter Confidential," "The Fabulous Alan Carr") takes viewers on a forensic deep-dive into the archives and filing cabinets of Hollywood history to unearth the little-known story of a musical that never was – an ambitious adaptation of "Sunset Boulevard" commissioned by none other than that classic film's star Gloria Swanson herself.
Swanson, of course, was a one-time silent cinema goddess whose electrifying performance as faded-and-psychotic movie star Norma Desmond in Billy Wilder's dark, noir-ish satire of the Hollywood dream machine had given her a brief return to the limelight 20 years after her own silver screen heyday had ended. When further roles failed to materialize despite the movie's success and the rave reviews it had earned her, she hit upon the notion of turning the film into a Broadway musical as a sure-fire vehicle for herself. In pursuit of this goal, she hired Dickson Hughes and Richard Stapley, two young songwriters and romantic partners, and the three of them began a three-way collaboration that soon began to have unsettling parallels with the story of "Sunset Boulevard" itself. The aging star developed an infatuation with the handsome Stapley, creating a tense dynamic into the creative threesome. It drove a wedge between the couple, and ultimately ensured that the project – a tentative proposition to begin with – would never reach fruition.
If that were all there was to the story, "Boulevard!" would still be an entertaining nugget of show biz ephemera and worth watching every one of its 85 minutes. But there's much more to be revealed in Schwarz's detailed excavation of this footnote in Hollywood history; within the remarkable tale he unearths is woven a moving, bittersweet love story between two young men at a time when such things were hard enough already without a movie diva inserting herself into the mix. In the process, the seasoned documentarian delivers a powerful, observational document of gay love in mid-20th century America, bringing a cumulative emotional power to his film that is sure to bring tears to many viewers' eyes before the final credits role.
What's particularly striking in Schwarz' film is the kindness it bestows upon its subjects. Swanson, despite her role as a would-be femme fatale coming between two committed lovers, is never treated with anything but dignity and respect, and her two erstwhile collaborators – whose post-Swanson stories each took unexpected turns – come off as a pair of imperfect "everymen" who achieve a kind of grace even as success eludes their grasp. The result is a film that far transcends the trivial pursuit at its center to provide an empathetic contemplation of life, love, growing old, and rising above our failures.
It's Schwarz's best movie to date, and that's saying a lot.
No release date has yet been announced for "AIDS Diva" or "Boulevard!" – but keep your eyes open, because each of them is a history lesson you won't want to miss.
Celebrate Judy Garland's centennial by watching her movies
The dazzling force of nature made 34 films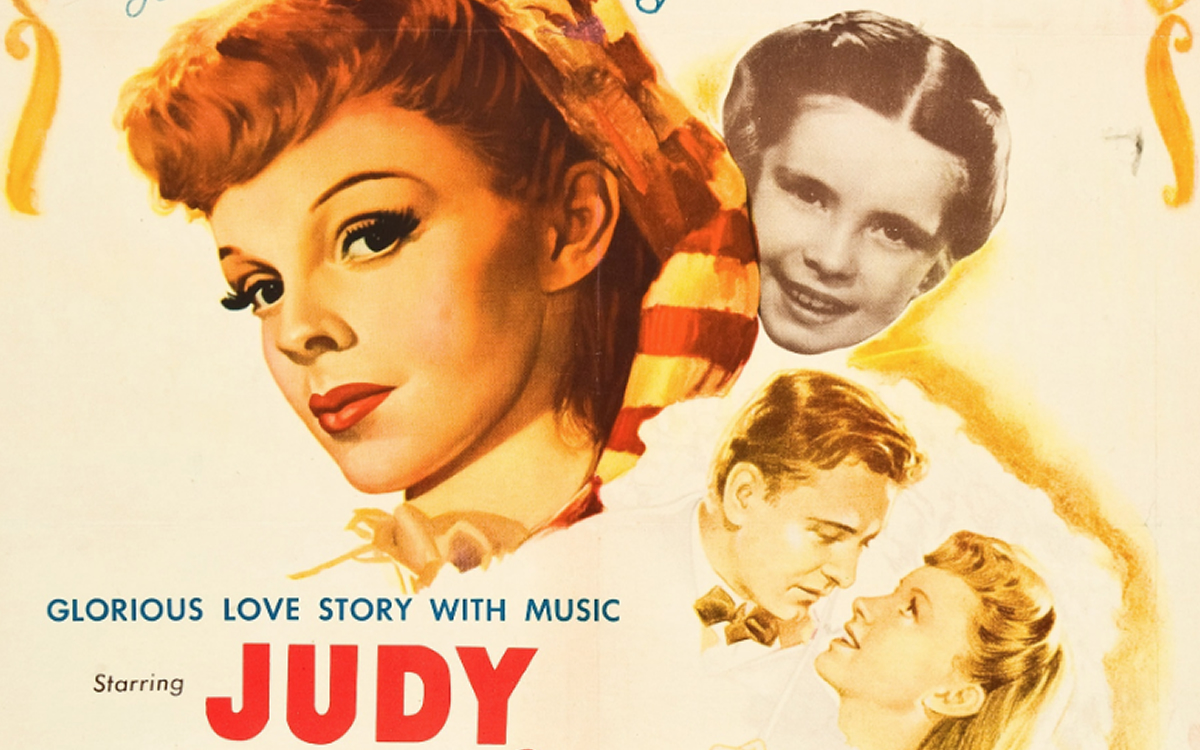 When the world ends, aficionados will still be watching their favorite Judy Garland movies.
Queer icon Garland was born 100 years ago this year (on June 10, 1922).
Everyone knows how tragic much of Garland's life was. MGM feeding her uppers and downers when she was a child. Bad luck with husbands. Getting fired from movies because of her addiction issues. Her death at age 47.
You can't deny that Garland's life was often a mess. Yet, it's too easy to encase Garland into a box of victimhood.
Contrary to the misperception of her as a sad figure, Garland wasn't a morbid person. She was a fabulous comedian and clown, John Fricke, author of "The Wonderful World of Oz: An Illustrated History of the American Classic," told the Blade in 2019. Lucille Ball said Garland was the funniest woman in Hollywood, Fricke said. "'She made me look like a mortician,' Lucy said," he added.
In the midst of the sentimentality and morbidity shrouding her legacy, you can readily forget Garland's prodigious talent and productivity.
Garland was a consummate, multi-faceted, out-of-this-world talented performer. She (deservedly) received more awards than most performers would even dream of: two Grammy Awards for her album "Judy at Carnegie Hall," a special Tony for her long-running concert at the Palace Theatre and a special Academy Juvenile Award. Garland was nominated for an Emmy for her TV series "The Judy Garland Show" and for Best Supporting Oscar for her performance in "Judgment at Nuremberg."
Garland, a dazzling, force of nature on screen, made 34 films. There's no better way to celebrate Garland's centennial than to watch her movies.
Garland was renowned for connecting so intimately with audiences when she sang. She's remembered for her legendary musicals — from "The Wizard of Oz" to "Meet Me in St. Louis" to "A Star is Born."
But if you watch, or re-watch, her movies, you'll see that Garland wasn't just a singer who sang songs, and sometimes danced, in production numbers in movie musicals.
Garland was a talented actor. She wasn't appearing on screen as herself – Judy Garland singing to her fans.
Whether she's tearing at your heartstrings as Dorothy in "The Wizard of Oz," performing brilliant physical comedy with Gene Kelly in the "The Pirate," breaking your heart with "The Man that Got Away" in "A Star is Born" or unrecognizable as Irene Hoffmann in "Judgment at Nuremberg," Garland is acting. Her performance etches these characters onto your DNA.
Picking Garland's best movies is like deciding which five of your 20 puppies should go on an outing. But, if you're cast away on a desert island, take these Garland movies with you:
"Meet Me in St. Louis": This luminous 1944 musical, directed by Vincente Minnelli, has it all: Garland in top form, the Trolley song, Margaret O'Brien, along with a stellar cast, and the best Christmas song ever.
"The Clock": This 1945 movie, also directed by Minnelli, showcases Garland as a gifted dramatic actress. Shot in stunning black-and-white near the end of World-War II, the movie is the story, set in New York City, of a young woman (Garland) and a soldier on leave (Robert Walker) who fall in love.
"Easter Parade": Sure, this 1948 picture, directed by Charles Walters, is thought of as a light musical by some. But, who cares? It's in Technicolor, and Judy's in peak form – dancing with Fred Astaire.
"A Star is Born": If you don't know the story of this 1954 film, directed by George Cukor, starring Garland and James Mason, you're not a member of queer nation. There have been other versions of "A Star is Born," some quite good, but this is still the best. Garland should have gotten an Oscar for this one.
"Judgment at Nuremberg": This 1961 film, directed by Stanley Kramer, will never be a date night movie. It's long (3 hours, 6 minutes), grim (about Nazi crimes) and Garland is only in it for about seven minutes. But the story is gripping and Garland's performance is mesmerizing. When you watch her as Irene, you won't be thinking that's Judy Garland.
Happy centennial, Judy!
A fine 'Bro'-mance
Eichner, Macfarlane performances essential to movie's appeal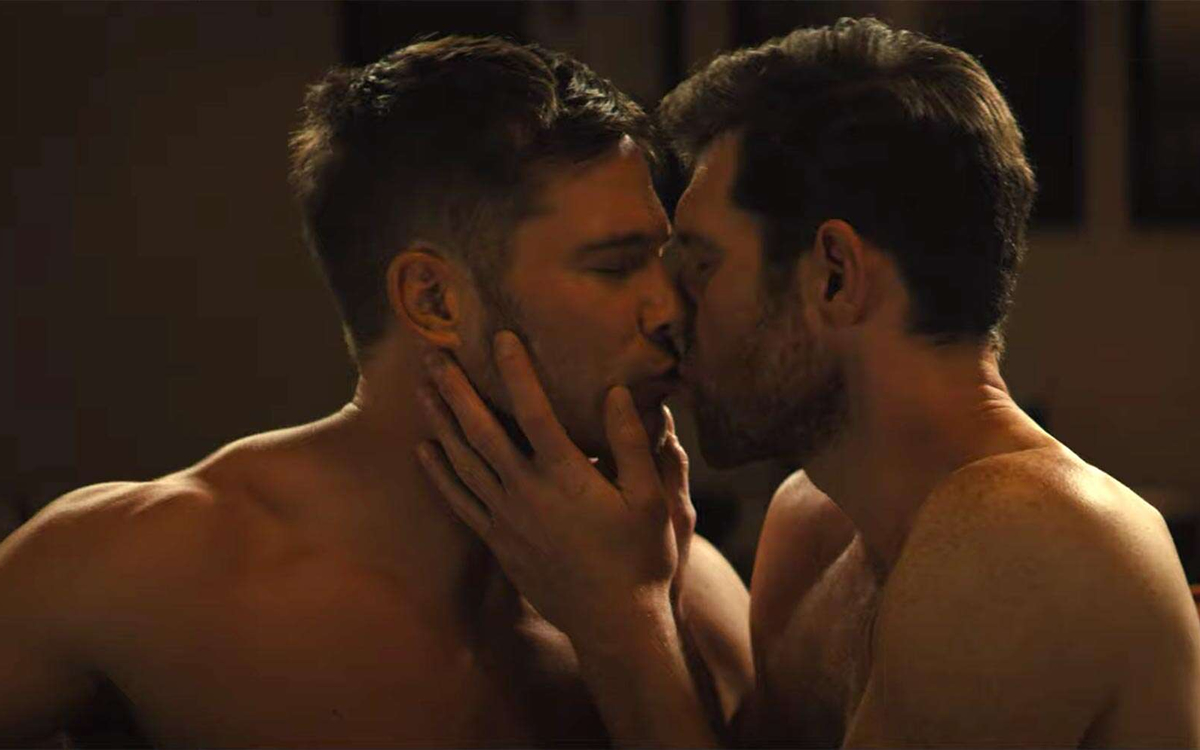 If you're reading this, you probably already know that "Bros" is a history-making milestone for LGBTQ representation in the movies — the first gay romantic comedy produced by a major Hollywood studio, written by an openly gay man (Billy Eichner) who also stars in it – and that it was made with queer talent filling virtually every role, both on camera and off. The "Billy on the Street" writer/comedian/actor, true to his brand, has been loud-and-proud about his efforts to foster authenticity and inclusivity throughout the making of his film, and rightly so.
Still, now that his much-anticipated movie is finally out, we can finally stop talking about all that. After all, even when a movie scores as many points for LGBTQ representation as this one does, what really matters is whether or not it's actually any good.
When Eichner was tapped to make his film for Universal, many may have assumed it would be a showcase for his signature comedic persona — acerbic but disarmingly funny, more than a touch manic, somehow confrontational, defiant, and self-deprecating all at the same time — that would also poke fun at a heteronormative genre beloved just as often by its queer fans for its camp value as for anything else. This expectation seemed all but confirmed when Eichner announced the casting of actor Luke Macfarlane – known for playing handsome hunks in the very romcoms his movie would presumably be sending up – as his love interest.
As it happens, those assumptions were not entirely wrong. "Bros" is unabashedly autobiographical in tone, presenting Eichner essentially as an alternative version of himself if he had been a queer history scholar and author instead of a poly-hyphenate show biz celebrity; his character, Bobby Lieber, has even got a podcast, allowing him to voice the kind of take-no-prisoners witticisms and shrewdly queer observations about life and culture for which both versions of himself have become famous.
While at a launch event for a new dating app, Bobby meets Aaron (Macfarlane), who – as one of the crowd of shirtless gay scenesters he's used to being ignored by, he assumes is shallow, not too bright, and not into him at all. It turns out he's wrong on all counts, and the two men soon find themselves drawn into a relationship, despite some serious issues around commitment and the fact that they seem to have nothing in common.
All of this is a perfect match for Eichner's comic sensibilities – he's built his image on calling out society for the absurdity of its assumptions, the illogic of its priorities, the depth of its shallowness, and "Bros" gives him plenty of opportunity to do exactly that, as well as plenty of fodder for his usual zingers and pop-culture references. It's very much the kind of savagely iconoclastic spoof we would expect from its creator, making fun of social conventions (both gay and straight) and lampooning everything from awards-show stunt fashion to celebrity athletes coming out of the closet to "Dear Evan Hansen" — but it's not nearly as scattershot as it sometimes feels. There's a method to Eichner's madness, and it hinges on reminding us that we are all, from a certain perspective, utterly ridiculous.
If that were all that "Bros" accomplished, it would be enough, but it gives us so much more. Not content to simply settle into familiar territory, he sets his sights on rising to the level of the romance classics he boldly references throughout, from "When Harry Met Sally" to "You've Got Mail" to "Manhattan." With the help of director and co-writer Nicholas Stoller, whose sure-handed cinematic sensibility allows the star's broadly satirical strokes and flights of absurdist fancy to flourish while still remaining grounded, he succeeds.
In large part, this is because Eichner's screenplay doesn't fall into the trap of being governed by the same tropes and expectations it makes fun of. Instead, it undermines them to take us further; unlike many romances, this one goes past the feel-good "falling in love" stuff and explores what it's like for two adult men to build a relationship that works. It's hardly a spoiler to say that's not an easy or comfortable process, especially for a generation that came of age under the lingering shadow of widespread homophobia, but "Bros" is willing to go there – and because of that, its seemingly mismatched and dysfunctional lead couple are infinitely more relatable.
That doesn't mean Eichner and Stoller ever allow their movie to become a "bummer." Things might get a little messy from time to time, but what relationship doesn't? By choosing to give "Bros" the kind of maturity that's able to weather the storm, they've built something deeper and more lasting – the kind of movie that's worthy of setting a few milestones – without sacrificing any of the comedy. And despite the cynical pose that's always been at the heart of Eichner's persona, they're not afraid to let it get a little sappy, too.
As for its two stars, Eichner and Macfarlane's performances are essential elements in the movie's winning appeal. It's perhaps not too surprising that Eichner, who's been able to show us hints of his wider range before, rises to the occasion for his debut as a leading man; it's the kind of work with the potential to elevate him into a whole new echelon of talent. A greater revelation is Macfarlane, who dives way below the pretty surface of Aaron to deliver a braver and more vulnerable performance than anyone might have expected. Together, the two actors find an easy and affectionate chemistry that is not only believable but makes it easy for real-life couples to recognize themselves in their relationship. They front a superb cast that includes Monica Raymund, Dot-Marie Jones, Jim Rash, Guillermo Díaz, Amanda Bearse, Miss Lawrence, TS Madison, Bowen Yang, and Jai Rodriguez, not to mention a host of queer and queer-friendly celebrity cameos from Kristin Chenoweth, Harvey Fierstein, and Amy Schumer, among several others.
It would be easy to go into detail about the many things that make "Bros" stand out as a piece of "queer cinema" — the way it weaves educational tidbits about LGBTQ history into the story as a tongue-in-cheek primer for straight viewers, or the sex-positive attitude with which it boldly and playfully depicts gay love-making, or its assertion of the differences instead of the similarities between same-sex relationships and straight ones — but it's better to let viewers discover these things for themselves, along with all the movie's other pleasures. We don't want to give any more away, though we will tell you to watch for a scene-stealing turn by Debra Messing, who seems to be having the time of her life.
Other than that, all you need to know is that "Bros" lives up to its hype to become one of the smartest, sexiest, and yes, sweetest comedies of the year so far – the kind of rom-com that's good enough to recommend even for people who don't like rom-coms.
And yes, it sets a lot of LGBTQ milestones, but don't see it because of that. See it because it's good.
Billy Eichner ready to make cinematic history
'Bros' could be first gay rom-com to become box office smash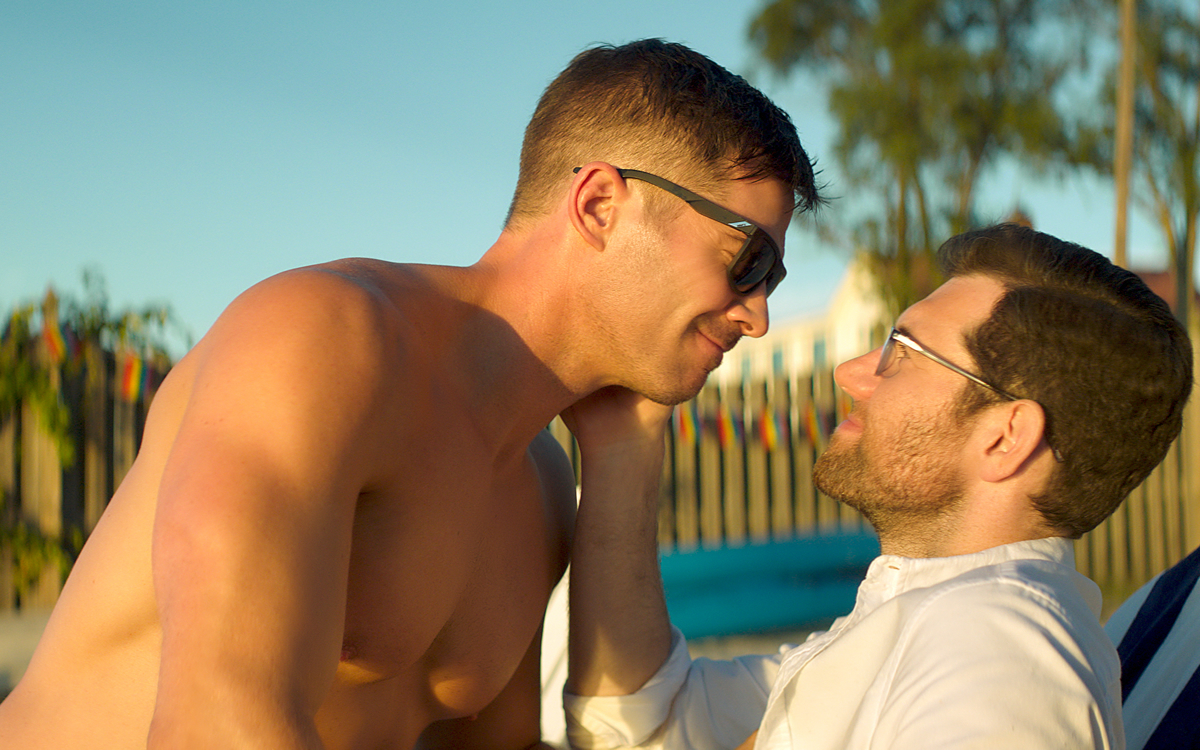 Billy Eichner, the gay comedian, is usually the one asking the questions. Eichner came to fame with his award-winning, 2011-2017 truTVshow, "Billy On The Street," where he would accost strangers on the streets of Manhattan, often with an A-list celebrity at his side. Eichner would interrupt someone in the middle of a jog, an errand, or daily commute, to ask a groan-inducing question or play a silly game. Most New Yorkers did not recognize either Eichner or celebrity sidekicks like Chris Evans, Will Ferrell, Mariah Carey, or Sarah Jessica Parker.
The tides have turned. Eichner, in a few short years, has gone from video class clown to a polished (dare I say very good) actor, writer, and all-around mensch – and ascended to celebrity A-list status himself. In 2019, he starred as the voice of Timon in the Disney live action remake of "The Lion King." He also voices Timon in the upcoming live-action sequel: "Mufasa: The Lion King."
But that's not all. Currently, Eichner is writer, producer, and co-star of "Bros," a  new romantic comedy about two commitment-phobic gay guys in a relationship—Eichner and costar Luke MacFarlane. MacFarlane—who came to fame playing in schmaltzy Hallmark Channel movies— is another gay (and very good looking) actor; indeed, all of Bros' writers, producers, and all of the lead and supporting actors (including Amanda Bearse) identify as LGBTQ (with the exceptions of director Nicholas Stoller and producer Judd Apatow.) "Bros" is the first 'almost' all gay, lesbian or trans major motion picture.
"My day hasn't even begun," says Eichner who has just arrived in San Francisco, and where it's the ungodly hour of 7:45 a.m. He's just back from the Toronto International Film Festival, where "Bros" debuted to great acclaim.
"The goal was to make the funniest, laugh-out-loud movie as possible, that just happens to be about a gay couple," explains Eichner. At 44, he is old enough to remember growing up during a time when gay-themed movies had limited releases and smallish audiences. "I went to see a lot of them," Eichner recalls. "'All Over the Guy,' 'Jeffrey,' 'Trick,' 'Edge of Seventeen,' 'Go.' But it felt like it was something I did in private. It felt like it did when I was hiding a magazine [for secrecy at home]."
"Bros" is written for contemporary audiences — straight, gay, and everything in between (my words) —who are unfazed by scenes and situations that would have seemed controversial even 10 years ago. And, given the talent behind the project and the early buzz, "Bros" could be the first gay rom-com to become a mainstream box office smash, particularly with director Nicolas Stoller and producer Judd Apatow on board.
"'The 40-Year-Old Virgin,' 'Bridesmaids,' 'Forgetting Sarah Marshall,' 'Neighbors…. Judd and/or Nick are responsible for some of the funniest movies during the past two decades," Eichner enthuses.
One of the most charming aspects of "Bros" is a pivotal scene filmed in Provincetown, Mass., a community with deep gay roots. "Provincetown is maybe my favorite place on Earth," says Eichner. "It's as far out on Cape Cod, Mass., as you can get. Being able to film in Provincetown added so much style to the classical romantic story. The town has a rich, gay history but is beautiful, sexy, and fun. It is so welcoming to everyone that Nick [Stoller, the director], who is straight, and married with three kids, takes his family there every summer. It is also the first place that we began filming." The production was shut down in between filming for more than a year and a half due to COVID-19.
Is there any romance going on in Eichner's life? When I asked him for a funny story about a first date, he laughed and said, "I'm still waiting to go on one. But, seriously, I met a guy that worked for a cannabis company. He showed up as high as he could be. And of course he was hungry. I should have just called it a night then. But we went out and all he could do was eat. There wasn't any conversation. But I don't know if that is funny, or just weird."
There's a musical moment in "Bros" that may surprise some Eichner fans—but shouldn't; he's a great singer and studied musical theater in college. His love of music predates his bar mitzvah, which he describes as "Broadway meets pop music…I had a life-sized, airbrushed Madonna standee from her 'Blonde Ambition' tour. And a standee from [the Broadway musical] 'The Phantom of the Opera'. I even sang 'Lean On Me.'"
Eichner's singing talents are displayed in "Bros," but briefly. "I don't want people to think 'Bros' is a musical, though," Eichner wants readers to know. And let me add my two cents: "Bros" is not a musical, at all. It is a comedy that is going to go down in history, in a great way.
"Bros" is in theaters Sept. 30.