Study: One in ten LGBT workers experienced discrimination at work
LGBTQ employees of color were more likely to report being denied jobs and verbal harassment at work as opposed their white counterparts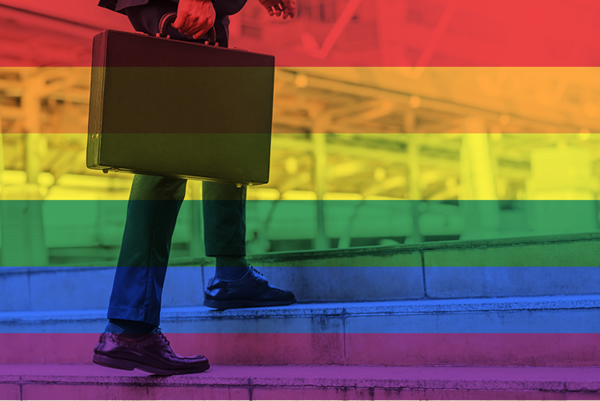 LOS ANGELES – A new study by the Williams Institute at UCLA School of Law finds an estimated 46% of LGBT workers have experienced unfair treatment at work at some point in their lives, including being fired, not hired, or harassed because of their sexual orientation or gender identity.
An estimated 9% of LGBT employees reported experiences of discrimination in the past year, despite the U.S. Supreme Court's 2020 decision in Bostock v. Clayton County, which extended employment non-discrimination protections to LGBT people nationwide. Approximately 11% of LGBT employees of color reported being fired or not hired because of their sexual orientation or gender identity in the last year.
Using survey data collected in May 2021 from 935 LGBT adults in the workforce, researchers examined lifetime, five-year, and past-year discrimination among LGBT employees.
Results show that over half (57%) of LGBT employees who experienced discrimination or harassment at work reported that the unfair treatment was motivated by religious beliefs, including 64% of LGBT employees of color and 49% of white LGBT employees.
"Employment discrimination and harassment against LGBT people remain persistent and pervasive in 2021," said lead author Brad Sears, Founding Executive Director at the Williams Institute. "Passing the Equality Act would ensure that LGBT people—particularly transgender people and LGBT people of color—are allowed to participate fully in the workplace as well as other public settings."
ADDITIONAL FINDINGS:
Discrimination
30% of LGBT employees reported experiencing at least one form of employment discrimination (being fired or not hired) because of their sexual orientation or gender identity at some point in their lives.
29% of LGBT employees of color reported not being hired compared to 18% of white LGBT employees.
Harassment
38% of LGBT employees reported experiencing at least one form of harassment (including verbal, physical, or sexual harassment) at work because of their sexual orientation or gender identity at some point in their lives.
LGBT employees of color were significantly more likely to experience verbal harassment than white employees.

36% of LGBT employees of color reported experiencing verbal harassment compared to 26% of white LGBT employees.
Religious Motivation
Of employees who experienced discrimination or harassment at some point in their lives, 64% of LGBT employees of color said that religion was a motivating factor compared to 49% of white LGBT employees.
Avoiding Discrimination
Half (50%) of LGBT employees said that they are not open about being LGBT to their current supervisor and one-quarter (26%) are not out to any of their co-workers.
Many LGBT employees reported engaging in "covering" behaviors to avoid harassment or discrimination at work, such as changing their physical appearance and avoiding talking about their families or social lives at work.

For example, 36% of transgender employees said that they changed their physical appearance and 28% said they changed their bathroom use at work to avoid discrimination and harassment.
Time to dust off your pre-pandemic budget
We can no longer rely on closures to restrict us from spending money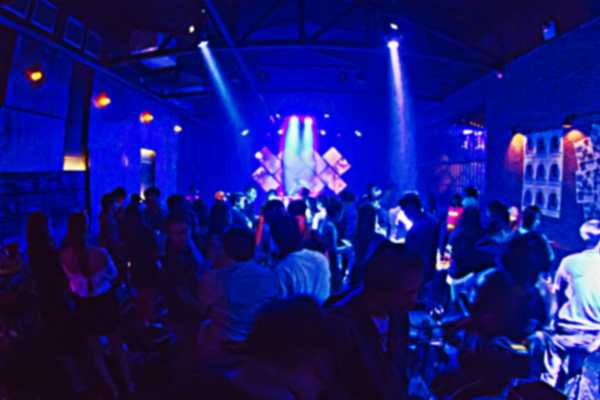 D.C.'s first 'mostly open' weekend shows there is a year's worth of socializing built up. It was amazing to feel the energy of the District roar back to life. From long lines outside bars to literal dancing in the streets – this is the city we all came to love. Now that the physical hangover may have subsided, you should prepare for the financial hangover. If you were lucky to keep your full pay and position through the pandemic, data tells us most of you were paying down debt.
The first thing everyone needs to do is dust off that old pre-pandemic budget. Sadly (or really luckily), we can no longer rely on health restrictions to naturally restrict us from spending. If you need a refresher, start with your post-tax income. From there, subtract 'fixed' or required expenses, like rent, and the balance is what you get to play with. Some may ask why I don't use gross income (aka the before tax income) like many financial institutions do for credit applications. Frankly, it's because net income (aka the money you actually receive) is the most practical number to budget daily life with. It's what you can tangibly use to live.
Now as you develop your budget, return to using an app like Mint to take some of the work out of it. If you prefer to retain some level of privacy, many banks offer their own version of 'spending trends' that you can use to put together a more simple budget. This time the challenge is a bit different – we are all 'restarting' our social lives. So instead of having to 'cut' things, we can better prioritize what we actually want to do. Still – it is not easy or fun to have to choose, but every dollar you don't spend today, will be there for the next rainy day.
Finally, so many of our friends and family lost their jobs or had their wages cut during the pandemic. Expanded unemployment benefits helped, but anyone trying to budget for life in D.C. knows that choices had to be made and often rent/utilities took a back seat to eating. Luckily, a state-run, but federal program will help people pay back rent and utilities, so they can focus on getting back to work. In D.C., this is called StayDC, but each jurisdiction offers a similar program.
Be prepared to do a little homework, you will need proof of income (or lack thereof) and documentation of the late payments. Finally, your landlord will need to complete separate forms, but it is in their best interest to receive those funds, so don't let them drag their feet. The program will cover back rent to April 2021, three months of future rent, and past utilities. Do not delay, nor feel any shame by participating – this is the key to your long term success and, frankly, is a drop in the bucket compared to other spending priorities.
I hope this helps and I wish everyone a much more fun and prosperous 2021.

Information contained herein is for informational purposes only and should not be considered investment advice or recommendations. Advice may only be provided after entering into an advisory agreement with an advisor.
Alex Graham is a Principal at Graham Capital Wealth Management, a registered Investment Advisor located on K Street.
Gay D.C. business owner to run 100-mile ultramarathon
Brandt Ricca to raise money for Capital Pride, LGBTQ businesses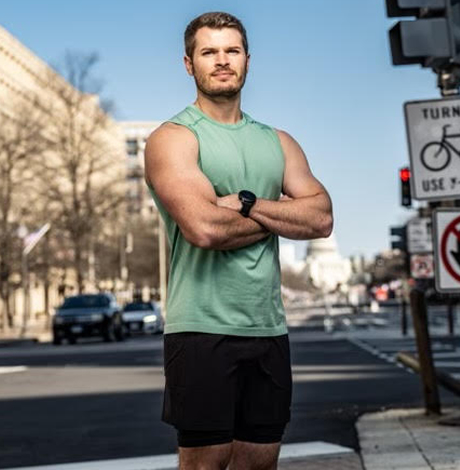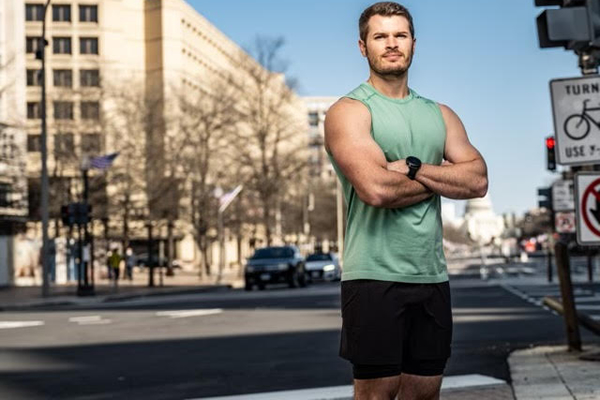 Brandt Ricca will begin a non-stop 100-mile ultramarathon at 6 a.m. on Oct. 7 while most D.C. residents will still be sipping their morning coffee.
In a year of isolation and economic downturn, Ricca decided to run 100 miles in two days to benefit local, LGBTQ-owned businesses affected by the coronavirus pandemic. Ricca, who's lived in D.C. for 10 years, is donating the money he raises to the Capital Pride Alliance and Equality Chamber of Commerce, where he has been a member since 2018.
The gay entrepreneur and owner of the D.C.-based business Nora Lee by Brandt Ricca understands first-hand how the ongoing pandemic affects small businesses, particularly LGBTQ-owned companies.
"I definitely want to give back to the community and local colleagues, especially because Capitol Pride has been now canceled two years in a row," Ricca said.
Out of the funds raised, 90 percent will go towards funding 20 small business grants through the Equality Chamber of Commerce and the remaining 10 percent will go towards supporting Capital Pride Alliance.
Brandt, already an avid runner and self-described "fitness explorer," decided after crowdsourcing ideas to pursue the 100-mile project. Ricca has been a frequent visitor at the Equinox Anthem Row in D.C. to prepare for the run.
"I was looking to do my next fitness endeavor, at the same time wanting to do something to get back to the fellow business owners in D.C.," he said.
Applications for the 20 grants of various sizes for LGBTQ businesses are projected to open this summer through the Equality Chamber of Commerce, Ricca said. His goal is to raise $100,000 from individuals and companies. The grants will be distributed in October following the completion of the run.
Equality Chamber of Commerce Vice President Riah Gonzales-King is in the process of developing grants and additional summer educational programming to help young LGBTQ entrepreneurs and students start their businesses.
"So much of the culture centers around these businesses, many of which have been around for decades," Gonzales-King said. "They're pillars of the community — their owners are pillars in the community. And I think it's time that we gave back."
Helping LGBTQ entrepreneurs specifically at this time is essential, Ricca said, especially entrepreneurs in the creative and hospitality industry.
Ricca began training in February with the help of several exercise experts like Brian Mazza, a New York City fitness entrepreneur who ran 50 miles last December to raise awareness for male infertility stigma. The former Men's Health headliner is guiding Ricca's physical training, which has been a near-daily routine. Ricca was inspired by Mazza's run in the first place.
Ricca reached out to Mazza over Instagram to get his assistance and training.
Mazza said Ricca reaching out over Instagram "meant the world."
"I believe what he's doing for his cause is remarkable," Mazza said. "It's important. I'm happy that he's standing up for what he believes in and helping these businesses and helping individuals in general."
Jacob Zemer, a coach and nutritionist, has designed a daily nutrition program for Ricca to prepare him for the run. Zemer and Mazza have been working together throughout the process to track Ricca's health and progress.
The two fitness experts work with Ricca multiple times a day to monitor his diet, mileage, heart rate and pace monitoring. Both Mazza and Zemer said Ricca'a training has been successful.
"Brandt's an excellent individual," Zemer said. "He's very easy to work with. He's highly coachable, he's a pleasure to talk to every day."
Pacers Running will be sponsoring and designing Ricca's 100-mile route throughout the D.C. region. The company is also working with Ricca to design specific shoes for the ultramarathon.
Pacers Running CEO Kathy Dalby won "Best Straight Ally" in the Washington Blade's 2019 Best of Gay D.C.
"I really wanted someone local who could really guide me on a route," Ricca said.
Elyse Braner, a community lead at Pacers Running and longtime friend to Ricca, said the local business was excited to collaborate with Brandt because of an alignment of values.
"As a community, inclusivity and diversity is extremely important to Pacers Running," Braner said. "As a small business, we really appreciated that Brandt wanted to do an event that supported small businesses — specifically LGBTQ businesses."
Originally an event-planning business, Nora Lee debuted in 2018 on the second annual Allison Gala, a fundraising event benefiting the Triple Negative Breast Cancer Foundation, which Brandt created in memory of a family friend. He's worked with a range of clients, including the Dupont Circle Hotel and Sotheby's Real Estate.
Looking back at events on his website, he said he found himself bored with the photography. This led him to focus on creative marketing and decided to pivot his business model at the beginning of the pandemic. Now, Ricca provides photography and video shoots for clients.
"When COVID hit I decided to, like every business owner, I revisited my plan," he said. "I really enjoyed the creative branding more in the photo shoot. So I decided to pivot strictly to just a full-on creative branding agency."
The training for the 100-mile run has provided a stable routine for Ricca, which has helped him get through the pandemic, he said. Ricca is planning to create a campaign this summer inviting LGBTQ entrepreneurs to do their version of 100 miles, with the hope it will provide positive stability in their lives as it does in his.
"Obviously, people think I'm crazy for doing this," Ricca said. "All the uncertainty out there right now – with business, with clients, with whatever; I needed an anchor. Something that was going to be a routine for me that I can control."
Pepco Working to Keep Customers Connected During the Pandemic
Pepco recognizes the ongoing financial hardships some customers are experiencing.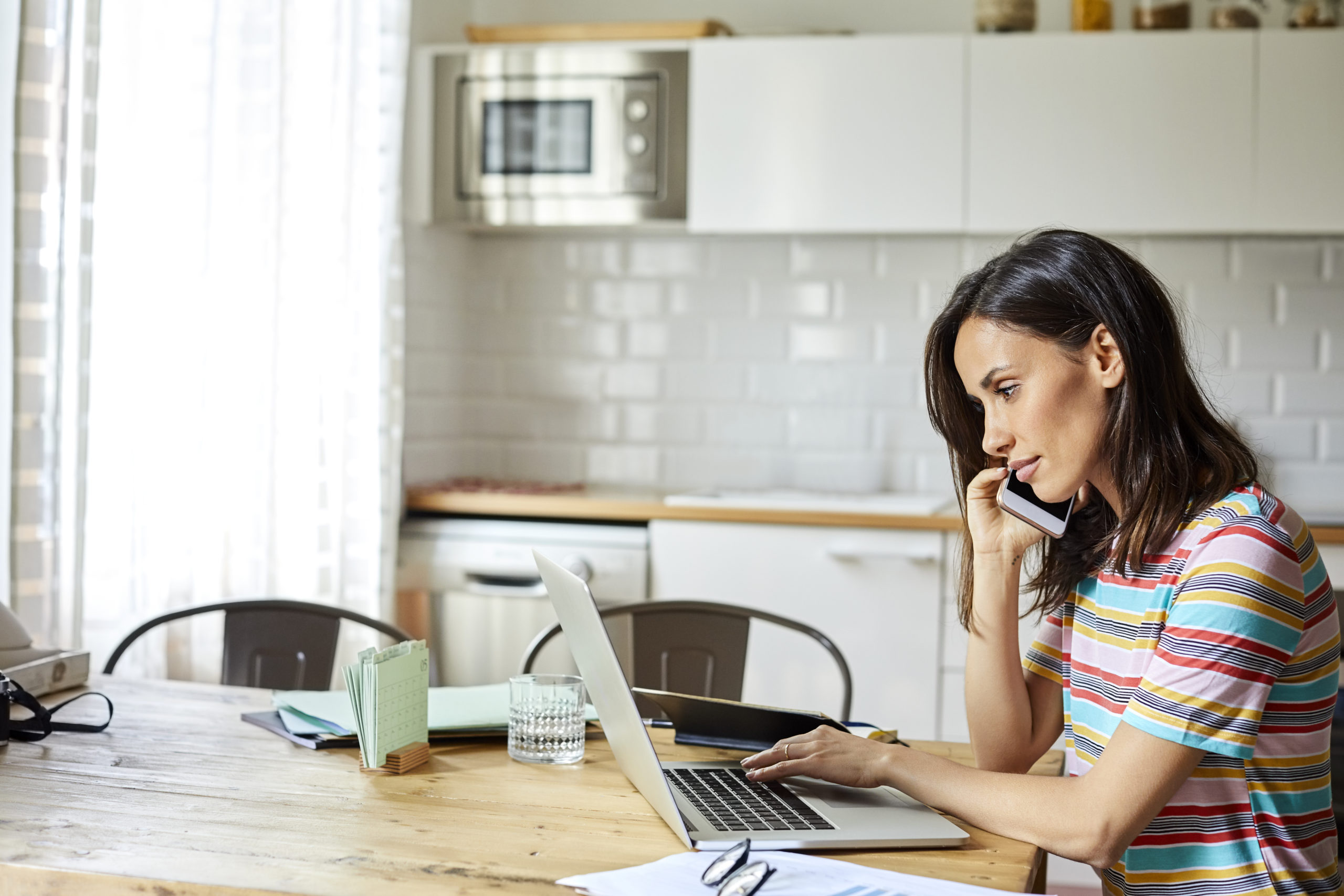 Pepco recognizes the ongoing financial hardships some customers are experiencing as a result of the pandemic and is committed to working with them individually to help.
"We understand many of our customers are facing challenges paying their energy bills, particularly due to COVID-19 and the economic impact. We're here to help," says Donna Cooper, Pepco region president. "We want you to know you have options."
Pepco's Customer Care team will work with every customer to help keep them connected through these difficult times. Options for customers include:
Flexible payment arrangements, for as long as 12-24 months, that offer tailored payment options
Elimination of down payment and/or security deposit requirements
Extending payment periods for balances, giving you more time to pay
Connecting you with energy assistance and/or emergency funds that can supplement your bill payment and can help pay down or even eliminate balances
The first, and most important, step is to contact Pepco. There are customers who have never needed assistance before, and now find themselves needing help. Millions of dollars in energy assistance remains available for customers, including those who may not think they qualify or have never applied for assistance before.
For customers who are past due on their energy bill or who need additional assistance, call 202-833-7500 today or visit pepco.com/Help as soon as possible. Payment arrangements can be made quickly online.
"We understand that the pandemic is putting extra stress on our customers, and for many, in new ways that they have never experienced," said Cooper. "There is assistance for everyone at a time like this. Contact us today so we can work out a unique plan for your needs."
Pepco works closely with its community partners to connect customers with grants and programs such as LIHEAP, the Low-Income Home Energy Assistance Program. LIHEAP provides grants in varying amounts based on a household's income size, type of fuel, and type of dwelling, with no repayment required. Customers in Maryland could qualify for more than $1,000 in assistance, and customers in the District of Columbia could secure $1,800 in assistance just through LIHEAP alone. Maryland customers can apply for LIHEAP energy assistance through the Department of Human Services website, or by calling the Maryland Department of Human Services Office of Home Energy Programs at 1-800-332-6347. District of Columbia residents can apply for assistance online through the Department of Energy and the Environment website or by calling 3-1-1.
Here are other programs that can help customers in the District:
The Utility Discount Program (UDP) helps low-income District residents reduce theirutility costs. Eligible customers may receive a discount of up to $475 per year on their electric bill ($300 per year if non-electric heat). District residents can visit the Department of Energy and the Environment website at doee.dc.gov to apply online, by mail or by calling 3-1-1.
The Greater Washington Urban League provides up to $500 in assistance to eligible customers facing disconnection. Call 202-265-8200 or visit www.gwul.org.Other programs that can help customers in Maryland:
The Electric Universal Service Program (EUSP) helps eligible customers pay for aportion of their current electric bill.
The Arrearage Retirement Assistance (ARA) program helps customers with large, pastdue electric and gas bills. If eligible, you could be forgiven up to $2,000 toward pastdue bills.
The Utility Service Protection Program (USPP) is designed to help low-income familiesduring the heating season.
Information regarding these programs can be found on the Maryland Department of Human Services Office of Home Energy Programs website or by calling 1-800-332-6347. Additionally, Prince George's County residents may qualify for energy assistance from Mary's Center by calling 202-545-2024 or by going directly to maryscenter.org. Income- eligible Montgomery County residents can receive energy assistance from Interfaith Works by calling 301-762-8682.
Pepco also offers Budget Billing, which averages payments over 12 months to make it easier for your energy bill to fit your budget and prevent seasonal peaks. And Pepco's Gift of Energy program allows anyone to make a payment toward a friend or family member's energy bill. The gift appears on a future bill as a credit to the recipient's account.
To learn more about Pepco, visit The Source, Pepco's online newsroom, at https://thesource. pepcoholdings.com/pepco. Find additional information by visiting pepco.com, on Facebook at facebook.com/pepcoconnect and on Twitter at twitter.com/pepcoconnect. Pepco's mobile app is available at pepco.com/mobileapp.