"Sex and The City" star Willie Garson has died at age 57
'Favorite job happened when the cameras stopped rolling'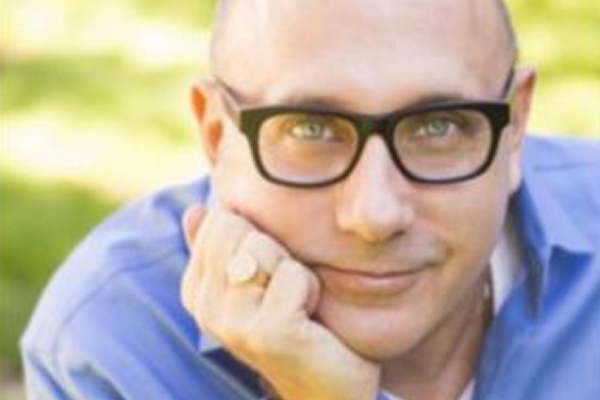 NEW YORK – In a tweet on Tuesday, actor Titus Welliver broke the news of the death from pancreatic cancer of his friend and fellow actor Willie Garson. Garson's 20 year-old son Nathan, a student at The College of Wooster, a private liberal arts college in Wooster, Ohio, added his own heartbreaking tribute to his father in an Instagram post.
There are no words. I love you dear brother. We are fewer pic.twitter.com/Q4Sblb7Nqw

— TitusWelliver (@welliver_titus) September 21, 2021
The actor was in New York City reprising his role of Stanford Blatch in HBO's Sex and the City's revival series, And Just Like That.
According to an exclusive interview by Page Six in 2020, the actor's favorite role however was that of 'Dad.'
Willie Garson found professional success on shows including "Sex and the City" and "White Collar," but his favorite job happened when the cameras stopped rolling. […] "He's an adult and soon to be taking care of me which is really why I got him to be honest," Garson said at the time. "He's lovely and a really special guy. He's wonderful and he's in college in Ohio."
The New Jersey-born actor also told us that he "always wanted to have a child," so he decided to pursue adoption as a single parent.
********************
NSYNC star Lance Bass & husband Michael Turchin welcome twins
Singer, husband, and popular West Hollywood nightclub owner, now adds the job of 'Dad' to his resume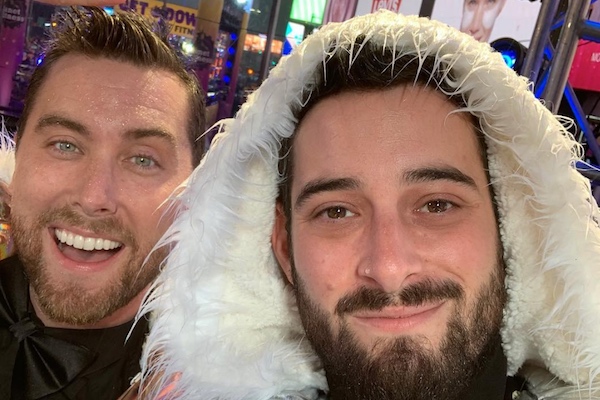 WEST HOLLYWOOD – Former boy-band NSYNC star and co-owner of the popular LGBTQ+ nightspot Rocco's, Lance Bass, announced that he and husband Michael Turchin are the proud parents of twins, Violet Betty and Alexander James.
In his announcement on Instagram, Bass wrote; 'The baby dragons have arrived!! ❤️❤️❤️❤️❤️ I can not express how much love I feel right now. Thank you for all the kind wishes. It meant a lot. Now, how do you change a diaper??! Ahhhhhhhh!"
The babies were carried via surrogate, the singer noted saying that Alexander, born one minute before his sister on Wednesday, weighed 4 lbs., 14 oz. Violet weighed 4 lbs., 11 oz. Bass said in his Instagram post.
His husband also announced the news on his Instagram account. "Introducing the newest members of the Turchin-Bass household: Violet Betty and Alexander James!!!! They're pure perfection and yes that includes the dozens of poops we've already dealt with. Our hearts our full!!! Thank you everyone for the well wishes 🥰🥰🥰"
Colton Underwood, Greyson Chance+ more Amazon Live Pride Festival!
Greyson Chance and former Bachelor star, Colton Underwood, will be streaming live to discuss how they show their Pride, answer fan questions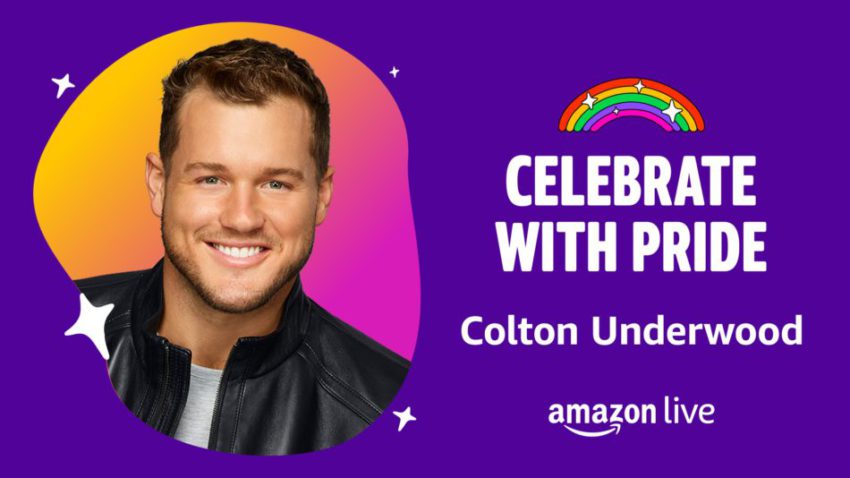 SEATTLE, WA. – Happy Pride Month! Amazon Live is hosting its first-ever Pride Festival this Thursday (6/10) and Friday (6/11) from 3-6pm ET. Your favorite celebrities and influencers, including recording artist, Greyson Chance and former Bachelor star, Colton Underwood, will be streaming live to discuss how they show their Pride, answer fan questions, and share their top Pride picks across fashion, beauty, books, movies, and TV.
Customers can watch HERE via desktop, mobile, or through the Amazon Live Shopping app on Fire TV. Customers can interact directly with the celebrities and influencers via live chat, and easily shop the products and brands discussed through a carousel that updates in real-time.
The scheduled events are as follows:
DAY ONE (6/10):
3PM ET: Greyson Chance will perform from his upcoming EP Trophies, releasing on June 25, and share his curated selection of Pride merch.
4PM ET: Jo Duree will stream a "get ready with me," inviting viewers to do their makeup alongside her as she shows top tips and tricks.
5PM ET: Pride House LA is throwing the ULTIMATE pride variety show! Featuring top products, you will be fully entertained with special guest performances and amazing talent!
DAY TWO (6/11):
3PM ET: Colton Underwood will discuss his life, answer viewer questions, and share the products that help him show off his pride.
4PM ET: Jake Warden will demo a Pride makeup look.
5PM ET: Olga Von Light will discuss her coming out story, and share some favorite Pride related merchandise and why the products are meaningful to her.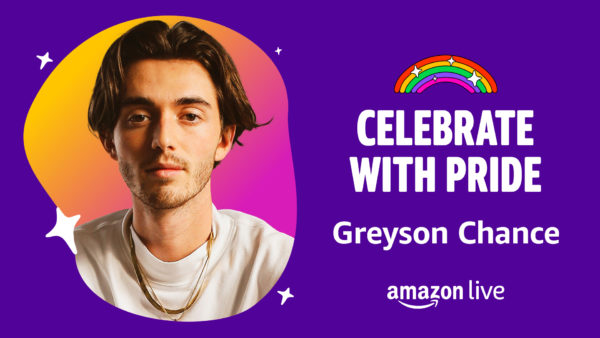 We'd love to have you join! Check out this blog post for more information about how Amazon is celebrating Pride Month.
Elliot Page tweets; Trans bb's first swim trunks #transjoy #transisbeautiful
The actor celebrates his new look in an Instagram Post expressing his joy with his first guy's swim trunks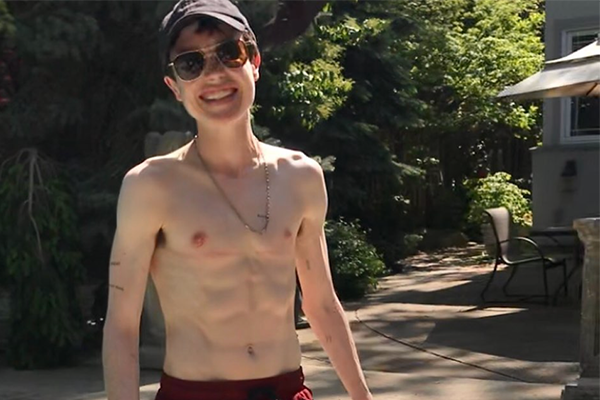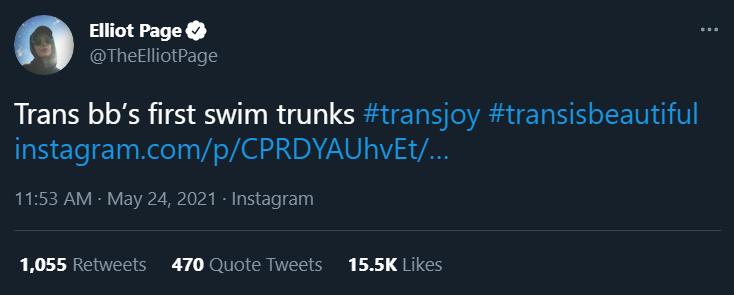 From Instagram: