Helpful tips for homebuyers in seller's market
2021 has been a great year for home sales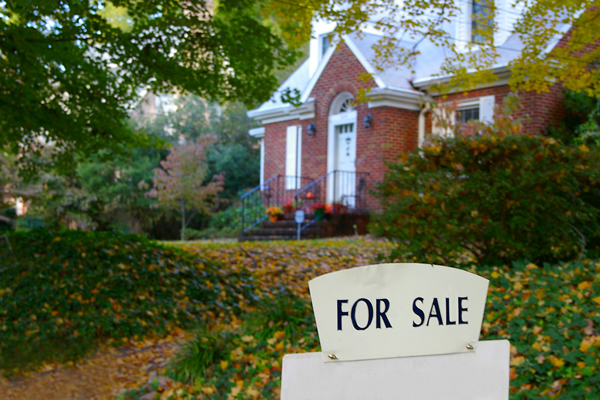 Without question, 2021 was a great year for home sales. Sellers across the country, in many cases, found themselves listing their homes and quickly having not just one, but multiple offers, many of which were at asking price or above. With limited inventory and high demand, it has been an ideal year to sell—and conversely, often a difficult year to buy. Buyers who are interested in a particular home, or even in a specific neighborhood, often find themselves facing stiff competition to have offers accepted.
Fortunately, this doesn't mean that many buyers haven't had successful and rewarding home buying experiences—just that doing so often means making an extra effort and taking helpful steps to make an offer the most competitive that it can be. With that in mind, let's take a look at a few helpful tips for buyers in a seller's market:
Plan ahead with mortgage pre-approval: While there are certainly a wide variety of strategies that real estate agents and financial advisors may recommend, and while those strategies might vary depending upon the buyer and the circumstances of a particular market, one thing almost all experts agree on is that obtaining a mortgage preapproval is a smart decision. A mortgage preapproval is an ideal way to reassure sellers that a reputable lender has verified your credit and approved your buying power up to a certain limit. If you're caught in a bidding war with another potential buyer, having preapproval establishing that you are ready, willing, and able to buy just might give you the advantage you need in a competitive market.
Be willing to look under budget so you can bid higher: In this highly competitive market, many home buyers find themselves in a situation where they are in a bidding war with another—or even several other—buyers. In that situation, you may find yourself having to make an offer at, or even in many cases, above, the asking price. This means that you may want to adjust your budget—and bidding—accordingly. Choosing to make an offer on a home that has an asking price that is already at the top of your budget may mean that you simply don't have much wiggle room when it comes to making an offer over that price. Choosing a home slightly under the top of your budget means you'll have more flexibility to make a bid that is more competitive and likely to be accepted.
Consider offering non-price-oriented incentives: Without question, making a highly competitive offer is going to be the key to increasing your chances of having that offer accepted. It's important to remember that there is more to an offer than just price, however. Buyers may want to consider increasing the appeal of an offer by supplementing it with other incentives beyond just the dollar amount itself. Examples of such incentives might include things like foregoing the seller-paid home warranty that is often offered as part of the process, offering a shorter closing period, not making the purchase contingent upon the sale of a currently-owned home, or other such incentives. Doing so may give you the edge you need to have your offer selected over other competitive bids.
Retain the right real estate agent: Often, for LGBTQ buyers, especially in a competitive market, this piece of the puzzle is particularly important. In many, although certainly not all, cases LGBTQ buyers are drawn to specific areas of a city or community where other LGBTQ individuals live. That means that in a market where inventory is already limited and going quickly, there can be even fewer homes available upon which to bid. When that is the case, you will need a real estate agent who knows the community that you're interested in, and who can quickly help you identify and take action toward making offers on homes that fit your needs. Having the right agent can make all the difference between a smooth and successful home-buying experience, and a stressful one
Jeff Hammerberg (he/him/his) is the Founding CEO of Hammerberg & Associates, Inc. Reach him at 303-378-5526, [email protected] or GayRealEstate.com
How much home can I afford with rising interest rates?
Put your best foot forward when making an offer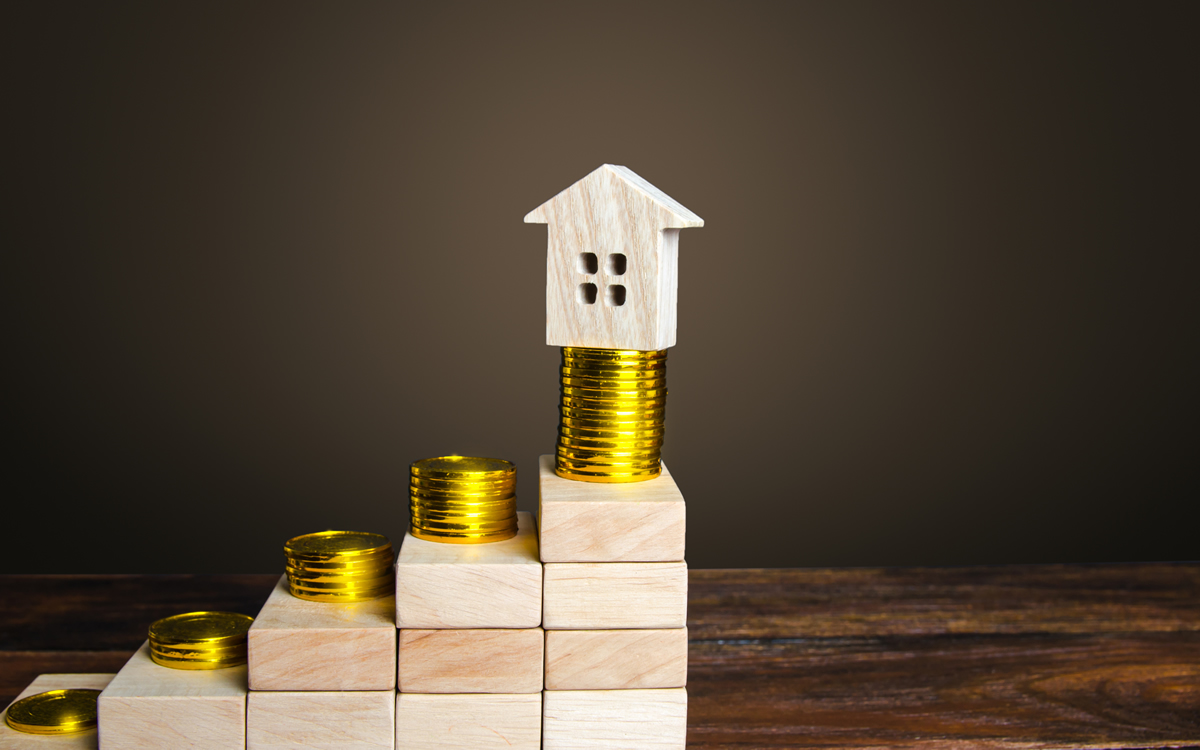 For many, purchasing a home is a significant, exciting expenditure. It's one of the biggest financial decisions many people make, and it's one that is worth considering carefully. Often, in a market as competitive and fast-moving as the current one, homebuyers find themselves looking at potential homes and realizing that a highly competitive offer may be necessary. There are often stories of bidding wars and multiple offers being made on available homes in a matter of days.
While that may not be the case forever, what will remain true is that most homebuyers want to put their best foot forward when making an offer. Most buyers want to find a home they love, that they can bid on competitively, and that they can afford if they end up being the chosen buyer. This begs the question – what type of offer is reasonable to make given your financial circumstances? How much home can you afford? These are important questions to ask.
A closer look at the calculations
Determining how much you can comfortably spend on the mortgage for a new home while still meeting all of your other existing financial obligations is an important calculation to make ahead of time. After all, purchasing a home is a decision that can significantly impact your financial situation, so you want to be sure that you're fully informed and that you feel confident in the choice you make.
Often, the rule of thumb where mortgages are concerned is that you can "afford" a mortgage that is around 2 to 2.5 times your income. A mortgage payment is typically made up of four primary components – principal, interest, taxes, and insurance. It is important to consider each of these components when determining the total amount of the mortgage, and what percentage of your annual gross income will go toward that payment. Often called the front-end ratio, or mortgage-to-income ratio, you'll want to consider that percentage and usually seek to secure a mortgage payment that does not exceed roughly 28 to 30% of your annual gross income. Considering the numbers is only a part of the picture, however.
Looking beyond the numbers
Making this decision is not always strictly a matter of numbers and calculations. It also involves carefully considering your priorities and preferences and truly making a decision that you feel will give you the freedom to live in a home that you love and enjoy, while also continuing to maintain the lifestyle that you love. Determining how much house you can afford will depend on a variety of factors, including:
Your loan amount and the term of years over which your mortgage will last;
Your income;
Your total monthly expenses;
Any taxes you might be required to pay, property or otherwise;
Current mortgage rates and estimated closing costs;
Any homeowners' association fees;
Any other relevant factors that you determine should be considered in consultation with a trusted agent.
After considering all of these factors, be certain to keep in mind that it's also important to be realistic as you make your decision about what you can comfortably afford. Don't underestimate your monthly expenses. It may not be helpful to tell yourself that you'll cut back on leisure spending if you don't think you really will, or to underestimate what you might need in an emergency fund for unexpected events. Doing so can often leave you in a difficult spot where debt can accumulate quickly. If anything, it's best to overestimate your expenses so that you have some breathing room in your budget.
We're here for you
Wherever you are in the real estate process – if you're searching for the perfect home to buy, considering whether now is the time to sell, or anywhere in between – at GayRealEstate.com, we're here for you. We are passionate about connecting LGBTQ buyers and sellers across the country with talented, experienced, and LGBTQ-friendly real estate agents who know and love the communities in which they live and are ready to help you calculate just how much home you can afford, and connect you with a top LGBTQ+ mortgage lender for prequalification. Having the right agent can make all the difference to your real estate experience, and we want it to be the very best it can be. If we can help you, visit us at GayRealEstate.com today to get connected and get started. 
Jeff Hammerberg is founding CEO of Hammerberg & Associates, Inc. Reach him at 303-378-5526 or [email protected]. 
Reunited with Pride of ownership
Interest rates are up and (some) prices are coming down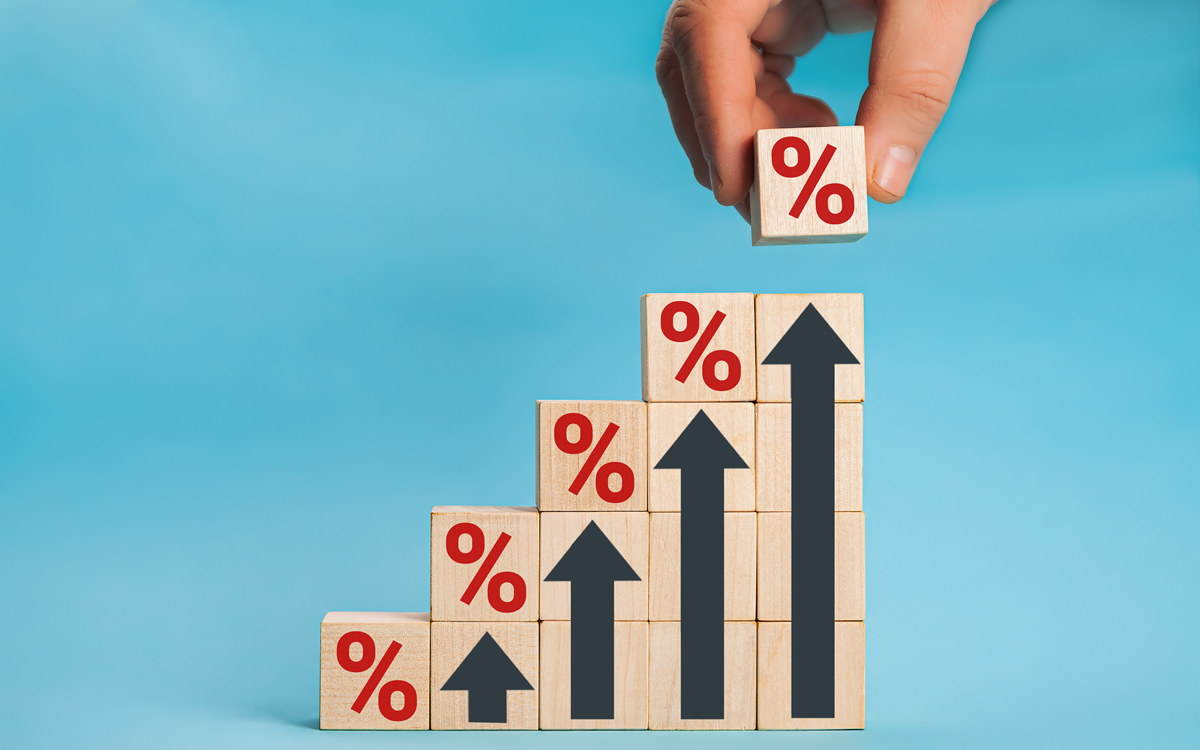 Across the DMV, people are celebrating being reUNITED with friends and family, after missing large scale Pride month events in 2020 and attending them virtually or belatedly in 2021 due to COVID-19.
People who were lucky enough to keep a job during the height of the pandemic began working from home. Others became stay-at-home parents and part-time teachers. Whether rented or owned, their dining rooms, spare bedrooms, and breakfast nooks became ersatz office spaces and classrooms, complete with computers, faster Internet service, ergonomic chairs and Zoom software.
Soon, even those of us who would never have considered doing more manual labor than sending an electronic payment to a contractor took on do-it-yourself (DIY) challenges to make their environment more conducive to life as we had begun to know it.
As time dragged on, the DIY home improvement industry grew exponentially. According to Harvard University's Joint Center for Housing Studies, spending on improvements and repairs grew by 3% to $420 billion nationwide in 2020 alone. By May 2020, 80% of respondents to their home improvement survey indicated that they had begun a project themselves in the previous three weeks.
Renters, normally feeling constrained to leave boring white walls intact, learned that paint colors can be changed (and changed back) and that there are such things as peel and stick wallpaper and backsplash tiles, which can easily be removed.
Homeowners, naturally, had more options to change things permanently. They laid flooring, renovated kitchens, turned bathtubs into showers, and completed those annoying "honey do's" that had been languishing for months. Many developed a sense of pride in their new DIY skills. Others wrung their hands, whispering to no one, "What have I done?".
Those who could, took advantage of a robust seller's market, garnering unheard of sales prices during bidding wars, and either buying something larger, newer, or more suited to a stay-at-home lifestyle, or even moving to a lower cost area where they could still work remotely.
With interest rates rising, we are now starting to see the market calming a bit. While inventory has not increased substantially and bidding wars are still prevalent, the number of days a home is actively on the market has increased and we are starting to see price reductions in some areas.
For example, a recent search of our local multiple listing service, Bright MLS, for two-bedroom condominiums in Dupont Circle (20009) produced a total of 47 units priced under $800,000. Days on the market ranged from one to 254 (!), with an average of 44.
We are seeing price reductions there averaging 1.7% and, while the asking prices of these homes still hover around $646,000, the largest reduction in this category and neighborhood (so far) has been $66,000 – nearly a full 10% off.
On the high end, there are only 11 detached homes available for under $3,000,000 in zip code 20016, which encompasses American University Park, Tenleytown, and other points west of Wisconsin Avenue. This area also has seen occasional price reductions with the largest being $140,000, almost 5% off in that case.
Branching out into the suburbs, one of 14 three- and four-bedroom townhouses in Silver Spring, Md., will run you anywhere from $375,000 to $745,000, but most that have been on the market for 20 days or more are showing discounts of $25,000 to $40,000 off the original list price.
On the opposite side of the Beltway in Fairfax County, Va., you can find 28 similar resale townhouses in Alexandria on the market for 30 days or less. Only four have been discounted and by no more than $15,000.
So, what does this mean?
For sellers, it means being more judicious in pricing to offset rising interest rates. Contrary to the words of Gordon Gekko, greed is NOT good. There will continue to be multiple offers on properties that have the most desirable locations and features, but there will likely not be 20 competitors and off-the-chart price escalations seen at the height of the pandemic.
For buyers, getting a home for a more reasonable price is a great consolation prize for paying more in interest. Being able to revisit a home that is still available after any given Tuesday is also a plus, but you may need to hone your DIY skills to prepare for upgrading a house that needs a little more love.
Remember, most of what's happening in Akron or Los Angeles isn't relevant here. Be guided by the definitive source for information about the hyper-local market – your real estate agent – to be reUNITED with friends and family in your new home. 
Valerie M. Blake is a licensed Associate Broker in D.C., Maryland, and Virginia with RLAH Real Estate / @properties. Call or text her at 202-246-8602, email her via DCHomeQuest.com, or follow her on Facebook at TheRealst8ofAffairs. 
First-time homebuyers: Did you know about these programs?
Start to build your net worth this year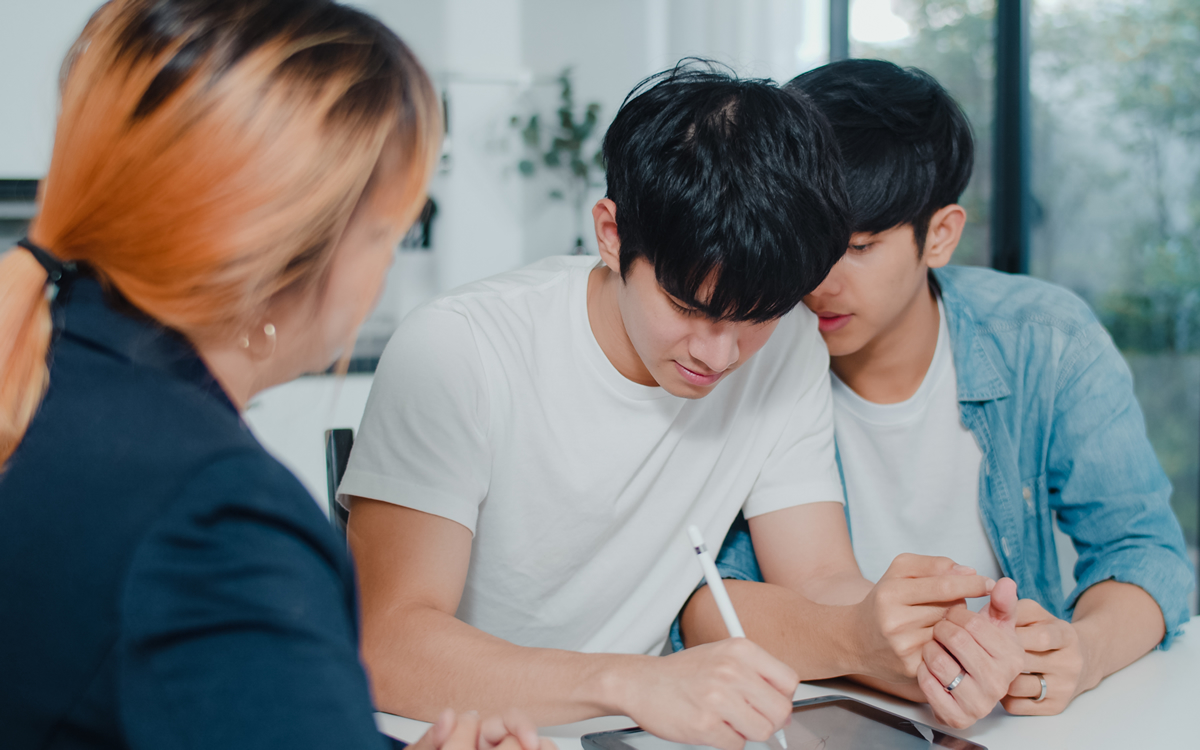 Recently I heard an interesting statistic. In 2019, the average net worth of homeowners was $255,000, while renters had an average net worth of $6,300. So, what are the options in the DMV to help people get into homeownership? I want to discuss some of the options in this article.
First, there is DC Opens Doors. The program offers competitive interest rates and lower mortgage insurance costs on first trust mortgages. Financial assistance is provided in the form of a deferred 0% non-amortizing (no monthly payments) loan that is due and payable upon any one of the following: thirty (30) years from the date of loan closing; sale or any transfer (by gift or otherwise) of the property to another person, business or entity; property ceases to be your principal residence or refinancing your first trust mortgage. You are not required to be a first-time homebuyer to qualify for DC Opens Doors, you must however, be purchasing a home in the District to qualify.
HPAP/EAHP-DCHFA serves as a co-administrator of the D.C. Department of Housing and Community Development's (DHCD) first-time homebuyer program HPAP. The program provides down payment and closing cost assistance in the form of interest-free loans to qualified applicants for the purchase of their primary residence, to include single-family homes, condominiums, or cooperative units. There are household income standards and assistance amounts on the DHCD website. The Employer Assisted Housing Program offers eligible District government employees a deferred, 0% interest loan and matching funds grant for down payment and closing costs to purchase their first single family home, condominium, or cooperative unit in the District.
In Northern Virginia, there is the VHDA Down Payment Grant for either 3% or 3.5% of the home price. In Maryland, there is the Maryland Mortgage Program, which provides a 30-year fixed rate home loan to eligible homebuyers purchasing in Maryland.
Find a good local lender and real estate agent who understand the various options for first time homebuyers, and start to build your net worth this year.
Joseph Hudson is a Realtor with the Rutstein Group of Compass. Reach him at 703-587-0597 or [email protected].