D.C. state board calls for LGBTQ-inclusive teaching standards
Sweeping resolution proposing content in curricula approved unanimously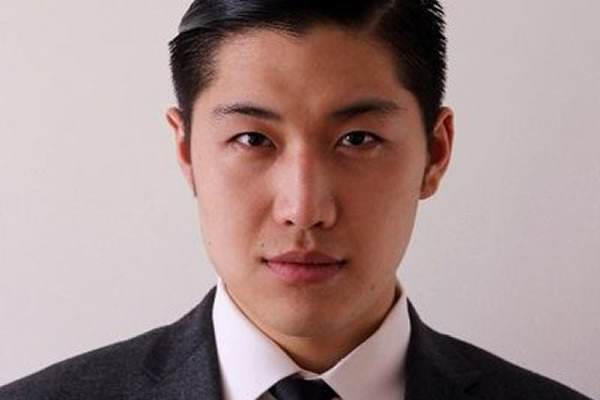 The D.C. State Board of Education voted unanimously on Oct. 20 to approve a resolution calling for LGBTQ+ Inclusive Education Standards for the city's public schools that "reflect on the political, economic, social, cultural, and scientific contributions and experiences of lesbian, gay, bisexual, and transgender people."
The two-page resolution, which was introduced by gay State Board of Education member Allister Chang, who represents Ward 2, cites national research showing that students who have access to LGBTQ+ curricula in their schools "are more likely to report lower frequency of bullying, lower levels of depression, more accepting peers, and greater feelings of safety in school."
The resolution states that research also shows that multicultural education, including the teaching of LGBTQ topics, "helps prevent the formation of bias and prejudice and creates more democratic communities."
LGBTQ rights advocates have long considered the local D.C. government through its mayor and City Council to be highly supportive of the LGBTQ community. But Chang and other supporters of the resolution approved by the board Wednesday night say their research shows that D.C. public schools, while supportive of LGBTQ students, are far behind the school systems in several other states in the inclusion of LGBTQ topics in school curricula.
As an example, supporters of the resolution point out that curriculum standards for social studies classes in the D.C. school system include only one mention of LGBTQ people in a teaching section related to victims of the Holocaust.
Unlike most other cities and states, under current D.C. law, the school system is controlled by the mayor through the D.C. Department of Education, which is headed by a Deputy Mayor for Education and who, in turn and in consultation with the mayor, appoints a State Superintendent of Education who oversees the day-to-day operations of the schools.
Under a change in the education statute approved by the D.C. Council and signed by then-Mayor Adrian Fenty in 2007, the school board, which was renamed the State Board of Education, became a mostly advisory body on education matters with some statutory authority to approve education standards on which school curricula are based.
Thus, the resolution approved by the board on Wednesday "advises" and "recommends" that the State Superintendent of Education develop school curricula, guidance for teachers, and school-based leaders and staff "in providing LGBTQ+ inclusive lessons and practices in their classrooms."
The resolution concludes by recommending that the State Superintendent of Education conduct a survey of students within two years after the Oct. 20 adoption of the resolution "to establish baseline data and to gain an understanding of the current experiences of LGBTQ+ students across the district and what all students know and understand about the contributions and experiences of LGBTQ+ people in the relevant subject areas."
Chang and other members of the State Board of Education noted at the Oct. 20 meeting, which was virtual, that Will Beckerman, who graduated this year from D.C.'s School Without Walls High School, played an important role in conducting the research used to prepare the LGBTQ standards resolution and helped in the drafting of the resolution.
Chang noted that much of the background information used to draft the resolution came from Beckerman's senior year school research paper and advocacy project that focuses on the topic of LGBTQ-inclusive education.
In comments supporting the resolution, Chang also spoke about how the very limited LGBTQ content he encountered during his high school days helped him accept himself as a gay youth.
"As a student myself, I don't remember a single mention of any LGBTQ people in any of my classwork until I read Thomas Mann in my senior year in high school," Chang said. "And in Death in Venice, this Nobel Prize winner touches upon his struggles with homosexuality but never actually names it explicitly," Chang told fellow board members.
"And I remember holding on to this novella despite the self-hatred that's woven throughout this story because it was the first time that I saw this aspect of my identity reflected in my class work," he said. "My hope – and I think this hope comes true with this resolution tonight – is that future generations of LGBTQ students have more opportunities to see themselves reflected in their class work and to feel less isolated by their class work than I did growing up."
It couldn't immediately be determined whether D.C. Mayor Muriel Bowser will endorse the school system changes proposed by the resolution approved by the State Board of Education.
The full text of the resolution follows:
State Board of Education Resolution
On LGBTQ+ Inclusive Education Standards
SR21-7
WHEREAS, the 2019 District of Columbia Youth Risk Behavior Survey found that lesbian, gay, and bisexual students make up 15.9 percent of high school students in the District and transgender students make up1.9 percent of District high school students;
WHEREAS, in the District, these students, in comparison to their heterosexual peers, experience double the rate of bullying on school property, report higher rates of being removed from class for disciplinary reasons, and are more than twice as likely to experience suicidal ideation;
WHEREAS, national data shows that lesbian, gay, and bisexual students are significantly more likely to receive grades of D or F than their heterosexual peers and were more likely to be truant;
WHEREAS, consistent research suggests that students with LGBTQ+ inclusive curricula in their schools are more likely to report lower frequency of bullying, lower levels of depression, more accepting peers, and greater feelings of safety in school—and this safety leads students to report higher attendance, higher GPAs, a greater sense of belonging in the school community, and higher educational aspirations;
WHEREAS, research shows that multicultural education helps prevent the formation of bias and prejudice and creates more democratic communities ;
WHEREAS, the State Board of Education recognizes the need to have revised social studies standards that create "windows and mirrors" so students see themselves and people like them reflected in the content of standards and curriculum, as well as having the opportunity to learn about diverse people, cultures, places, and experiences unlike themselves—explicitly noting that the current standards emphasize the lives of presidents and other figures who held/hold power and under-represent or lack representation of people and groups like those identifying as LGBTQ+, and their respective histories;
WHEREAS, in the State Board of Education's review and revision of the social studies standards, the State Board called upon the Office of the State Superintendent of Education (OSSE) to "seek standards writers who reflect the demographics and experiences of District students and of the communities they are writing about" sharing a list of examples that included writers identifying as LGBTQ+;
WHEREAS, the State Board of Education is committed to ensuring students acquire the knowledge and skills necessary to be engaged global citizens in a diverse democratic society; and,
WHEREAS, the State Board of Education has a commitment to promote equity, introduce policies to reduce disparities between students, and create safe school environments for all students.
NOW, THEREFORE, BE IT RESOLVED THAT, upon the next revision of any District of Columbia state education standards, the State Board of Education should adapt standards, when appropriate, that reflect on the political, economic, social, cultural, and scientific contributions and experiences of lesbian, gay, bisexual, and transgender people;
BE IT FURTHER RESOLVED THAT, the State Board of Education advises the Office of the State Superintendent of Education (OSSE) to provide guidance to teachers and school-based leaders and staff on creating inclusive lessons in science and English language arts (ELA) classes that align with Next Generation Science Standards (NGSS) and Common Core ELA standards, respectively;
BE IT FURTHER RESOLVED THAT, the State Board of Education recommends that the Office of the State Superintendent of Education (OSSE) implement professional development for teachers and school-based leaders and staff to aid them in providing LGBTQ+ inclusive lessons and practices in their classrooms, such that that the professional development includes: workshops for local education agencies (LEAs) and teachers to draft curriculum related to LGBTQ+ topics in their subject areas, lessons on use of inclusive language in the classroom, lessons on ensuring LGBTQ+ students' safety and confidentiality while maintaining respect for their name and pronouns, and mandatory diversity training related to the LGBTQ+ community; and,
BE IT FINALLY RESOLVED THAT, the State Board of Education recommends that the Office of the State Superintendent of Education (OSSE) survey students within two (2) years of adoption of this resolution to establish baseline date and to gain an understanding of the current experiences of LGBTQ+ students across the district and what all students know and understand about the contributions and experiences of LGBTQ+ people in the relevant subject areas.
https://osse.dc.gov/sites/default/files/dc/sites/osse/publication/attachments/2019%20DC%20YRBS%20Report.pdf
Brikett, Michelle et al. "Sexual-orientation disparities in school: the meditational role of indicators of victimization in achievement and truancy because of feeling unsafe." American Journal of Public Health vol. 104, 6 (2014): 1124-8. doi: 10.2105/AJHP.2013.301785
Kosciw, Joseph G., et al. "The 2019 National School Climate Survey: The Experiences of Lesbian, Gay, Bisexual, Transgender, and Queer Youth in Our Nation's Schools." GLSEN, GLSEN, 2020, glsen.org.
Camicia, Steven P. Critical Democratic Education and LGBTQ-Inclusive Curriculum: Opportunities and Constraints. Routledge Focus, 2016.
Camicia, Steven P. "Prejudice Reduction through Multicultural Education: Connecting Multiple Literatures." Social Studies Research and Practice, vol. 2, no. 2, 2007, pp. 219–227.
socstrpr.org/files/Vol%25202/Issue%25202%2520-%2520Summer%25202007/Action%2520Research/2.2.6.pdf
D.C. house with rainbow Pride flag set on fire
Investigators seeking help from public in search for suspect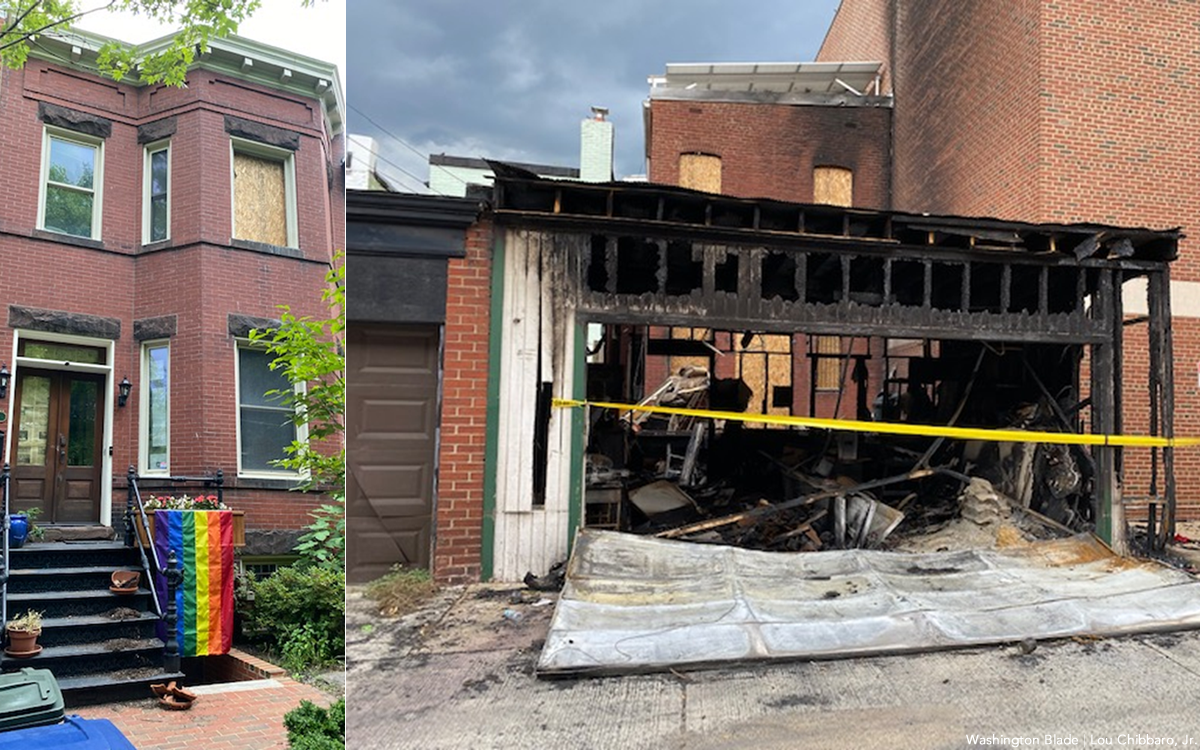 The D.C. Fire and Emergency Medical Services Department has classified as arson a June 19 fire at a two-story row house on the 1800 block of 8th Street, N.W. in the city's Shaw neighborhood that had an LGBTQ rainbow Pride flag prominently displayed on the front of the house.
A Fire & EMS Department spokesperson said the fire was ignited in a detached wooden garage in the rear of the house accessible only through an alley, and fire investigators have yet to identify a suspect or a motive for what evidence shows was an intentionally set fire.
Although the front of the brick rowhouse where the Pride flag was displayed was not damaged, the fire in the garage spread to the rear of the house, destroying a wooden outdoor deck, and caused extensive damage to the kitchen, bathroom, and second floor bedroom. Fire investigators have sealed the house, requiring its three occupants to find a temporary residence as the investigation continues.
One of the three occupants of the house, who was the only one at home when the fire started at about 2 a.m., escaped without injury, according to sources who know the occupants.
"The Pride flag on the front of the house was present at the time of the fire," Jennifer Donelan, director of communications for the Fire & EMS Department, told the Washington Blade. "We do not have any information, at this time, that suggests the arson was related to the presence of the flag, however we are still working on the case," she said.
"We are aggressively working to identify a suspect and a motive," Donelan said. "Until such time, we won't be able to make a determination as to whether or not this was a hate crime."
She said the Fire & EMS Department is seeking help from the public in its effort to identify one or more suspects responsible for the fire. Anyone with information that could be helpful to the investigation is asked to call fire investigators at 202-673-2776.
The fire at the D.C. house with the Pride flag took place less than a week after Baltimore police said a house in that city's Waverly neighborhood on which "Pride décor" was displayed was set on fire on June 15, causing extensive damage to the house and nearby houses.
Baltimore police and fire department officials said a Pride flag on a house across the street from the house set on fire was also ablaze when firefighters arrived on the scene. Two men were hospitalized in critical condition and a woman was listed in serious condition because of the fire ignited in the house.
Baltimore Mayor Brandon Scott released a statement saying fire department officials had yet to determine a motive for the fire.
"At this point, we cannot confirm that this was a hate crime," Scott said. "However, my agencies will bring every appropriate resource to bear to get to the bottom of this tragic event," he said. "I continue to stand in solidarity with our LGBTQ+ community."
D.C. officials vow to fight any GOP effort to ban abortion in nation's capital
Without statehood, District vulnerable to congressional interference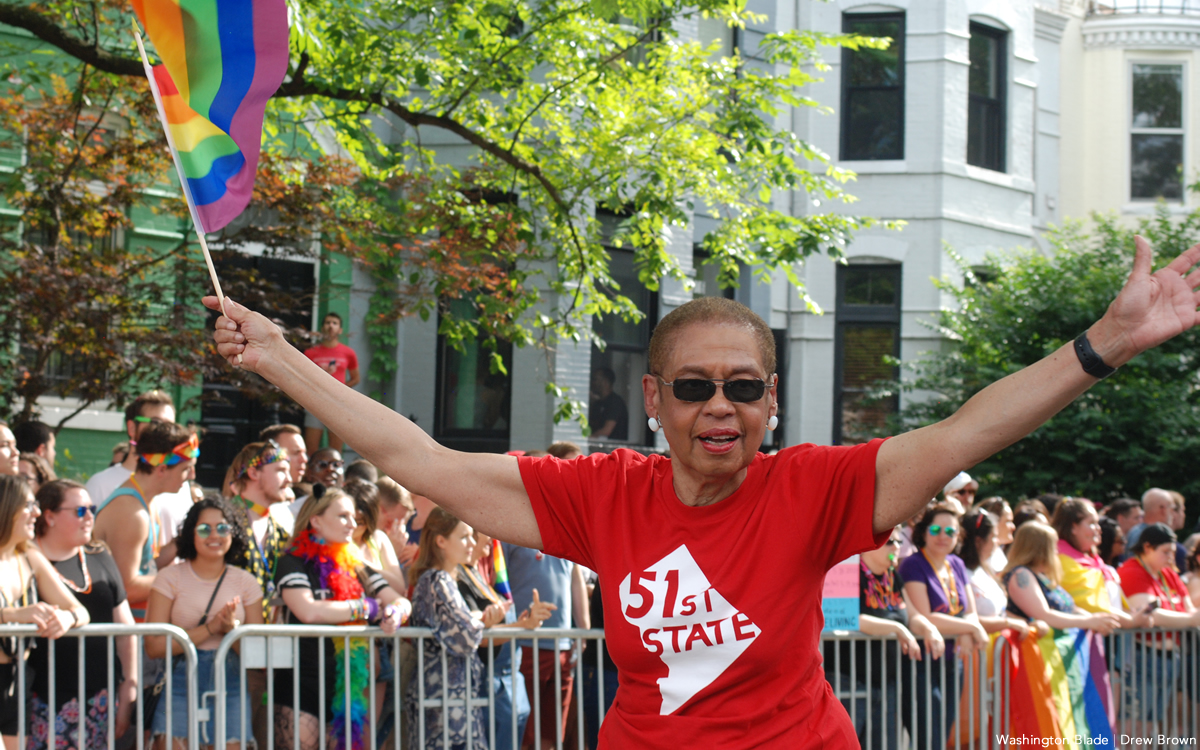 D.C. Mayor Muriel Bowser, D.C. Congressional Del. Eleanor Holmes Norton, and six members of the D.C. Council said they were united in fighting an attempt by Congress to ban abortions in the nation's capital following the Supreme Court's decision to overturn Roe v. Wade.
At a press conference on the day the Supreme Court handed down its controversial decision, the D.C. officials pointed out that unlike any of the states, D.C. is vulnerable to the authority Congress has over the city under its limited Home Rule Charter, including the authority by Congress to pass a law to ban abortions in the city.
The press conference was held at the headquarters in Northeast D.C. of Planned Parenthood of Metropolitan Washington, D.C., whose leaders said they would continue to provide abortion services in the District at the present time.
At this time, "Nothing has changed in Washington, D.C.," Bowser said at the press conference. "Abortion remains legal, and women and girls we know, however, are worried," the mayor said. "We are worried because we know we are vulnerable as a jurisdiction because of our lack of statehood."
Norton told news media representatives and others attending the press conference that she expects at least some congressional Republicans to introduce legislation to ban abortions in D.C. now that the Supreme Court has given them the authority to do that.
"We are subservient still to the House and Senate," she said. "I'm calling on the Congress to immediately codify the right to an abortion in federal law," Norton said. "That is the very least the District needs to save this city from what will surely be an attempt by Republicans in Congress to move first on the District of Columbia to make sure that abortions are not available for women in our city."
Norton added, "We always have more work cut out for us than other jurisdictions. But I assure you I am up to the task. There is a lot to fight for here, and I'm ready for that fight."
Norton and Bowser also pointed out that Congress over a decade ago added a permanent provision to D.C.'s annual budget that prohibits the city from using any of its funds to pay for abortions either directly or through the funding of private organizations like Planned Parenthood that provide abortion related services.
With the prospect that Republicans might regain control of the House or Senate or both in the November congressional elections, D.C. officials said they were especially concerned about an attempt to ban or greatly restrict abortions in the city.
D.C. Council Chair Phil Mendelson said he was hopeful that such an attempt would be blocked by a Democratic-led filibuster in the Senate as well as by a presidential veto if President Biden or another Democrat continues to occupy the White House.
Bowser, Mendelson, and D.C. Councilmember Mary Cheh (D-Ward 3) also pointed out that the legal reasoning used by the justices to overturn Roe v. Wade, especially the rationale given by Justice Clarence Thomas, could be used in future cases to overturn previous court rulings establishing a constitutional right to same-sex marriage and the right to intimate sexual acts between same-sex couples.
"We are about to enter into decades of darkness with this court that we have," Cheh said at the press conference. "And don't be fooled. We're told, OK, it's just abortion," she said. "Don't you believe it. The very reasoning of the case – and I spend a lot of time teaching constitutional law – means that many other liberties will be in jeopardy."
LGBTQ rights advocates have pointed to the concurring opinion handed down by Justice Thomas on the day the court overturned Roe v. Wade that specifically calls on the high court to "reconsider" the 2003 ruling of Lawrence v. Texas, which overturned state laws banning sodomy between consenting adults, both gay and straight. Thomas's concurring opinion also called for reconsidering the high court's 2015 Obergefell ruling, which legalized same-sex marriage nationwide.
Others speaking at the June 24 press conference included Laura Meyers, president of Planned Parenthood of the D.C. area, and D.C. Council members Elissa Silverman (I-At-Large), Christina Henderson (I-At-Large), and Brooke Pinto (D-Ward 2).
Va. delegate comes out as bisexual
Del. Kelly Convirs-Fowler spoke at Hampton Roads Pride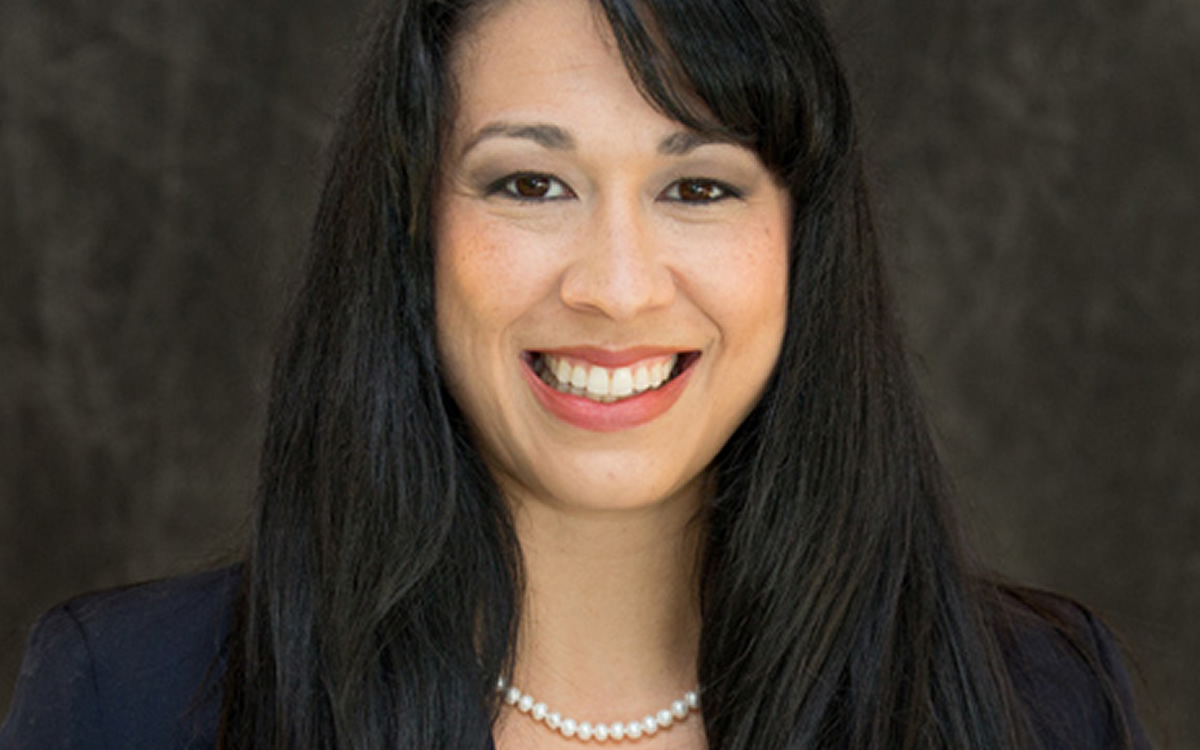 Virginia state Del. Kelly Convirs-Fowler (D-Virginia Beach) came out as bisexual on June 25 during an appearance at Hampton Roads Pride in Norfolk.
"I'm bisexual," the Virginia Beach Democrat told Pride attendees. "I just never felt like I could say that out loud."
I said what I said. I'm Proud. #HappyPrideMonth #loveislove #LGBTQ pic.twitter.com/urAalkWZM1

— Del. Kelly Convirs-Fowler (@FowlerforVA) June 28, 2022
Convirs-Fowler has represented Virginia's 21st House District since 2018.
State Del. Mark Sickles (D-Fairfax County) is gay and state Del. Dawn Adams (D-Richmond) is a lesbian. State Del. Danica Roem (D-Manassas) in 2018 became the first openly transgender person seated in any state legislature in the U.S.
"For those who don't know, Del. @FowlerforVA and I are both part of the Class of 2017 #RedToBlue legislators who flipped seats that Nov. 7," tweeted Roem on Monday. "We've both earned re-election twice since then and I couldn't be more proudof her declaration of Pride =)."