Suspect arrested in PULSE Memorial arson
Arson investigators and detectives from the Orlando Police Department did not indicate that the act was a hate crime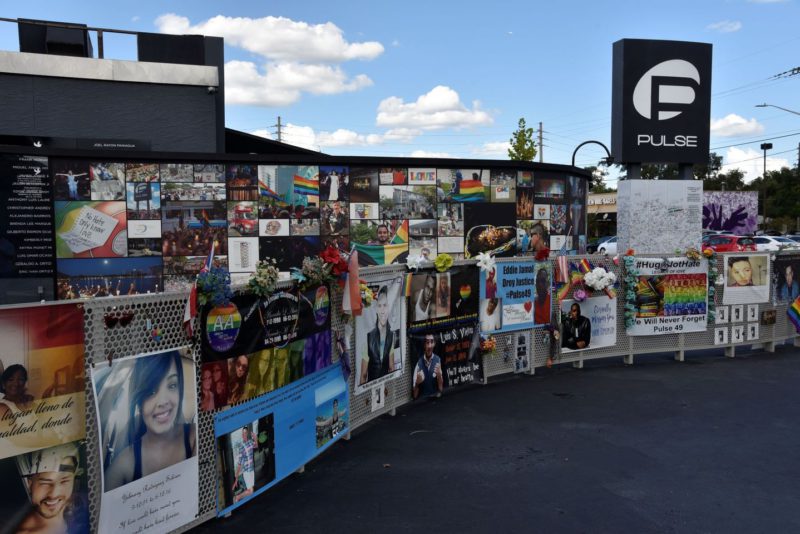 ORLANDO – Investigators with the Orlando Fire Department's arson investigations unit announced this week that a suspect was arrested who was seen on surveillance video setting fire to parts of the memorial to the 49 victims of the June 12, 2016 massacre at the former nightclub's location this past October.
The suspect was identified as 64-year-old Mark Anthony Henson and according to the Orange County Sheriff's Department website, he is facing one charge of felony criminal mischief.
In its Facebook page two weeks ago the onePULSE Foundation wrote; "On October 12 around 8:30 p.m. EST, an individual damaged our offering wall. Three Angel banners were burned along with other items within the affected area. If you know this individual (watch from minute 2:30), please call the OPD information line at 407-246-2470 and reference case number 2021-003-693-96.
Arson investigators and detectives from the Orlando Police Department did not indicate that the act was a hate crime nor did they release further information that detailed how they developed Henson as the primary suspect.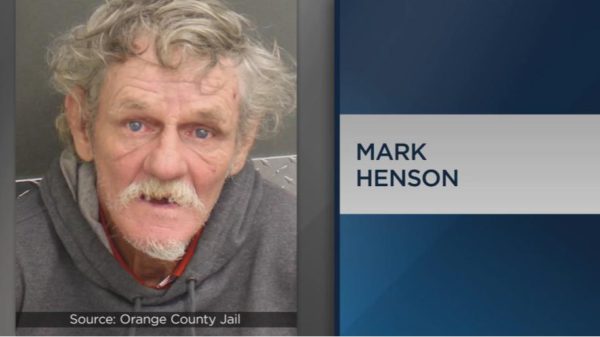 Fla. 'Don't Say Gay' ban now applies to K-12 public schools
Rule takes effect in 34 days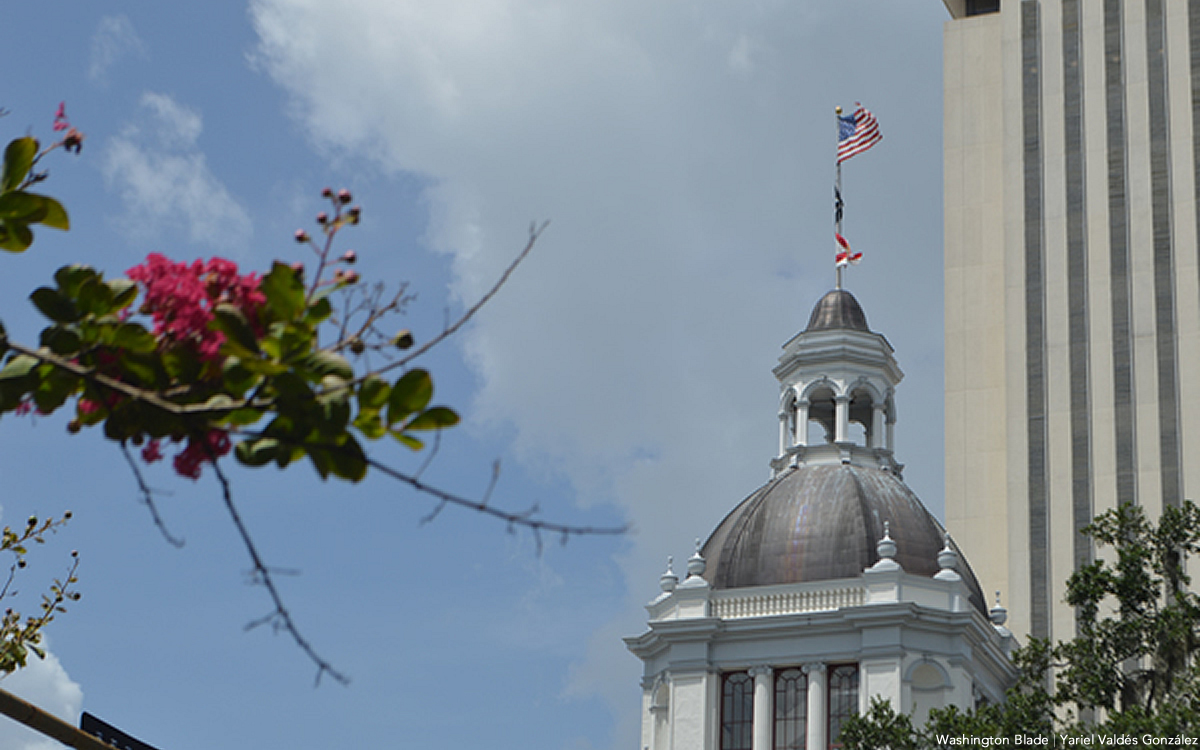 Florida's Board of Education voted Wednesday to implement a rule that expands the state's "Don't Say Gay" law to now prohibit instruction on sexual orientation and gender identity through 12th grade in the state's public schools.
The rule change, which does not require legislative approval, will ban lessons on sexual orientation and gender identity from fourth to 12th grade unless required by state standards or as part of a reproductive health course that parents can opt students out of.
Today's vote was put forth by the Florida Department of Education, both of which are controlled by appointees of Republican Gov. Ron DeSantis, who has publicly stated his opposition to LGBTQ equality and civil rights. The rule goes into effect in 34 days, according to the Florida Department of Education.
LGBTQ advocacy groups and student activist leaders across the state spoke out, including Jack Petocz, a senior at Flagler-Palm Coast High School who had organized and led the statewide protests last spring in opposition to the "Don't Say Gay" bill.
Petocz tweeted defiantly: "This was NEVER about protecting your children. It's all an elaborate plan to ERASE people like me from existence. You won't fucking win."
BREAKING: the Florida Board of Education has just voted to EXPAND Don't Say Gay's restrictions to 12th grade.

This was NEVER about protecting your children. It's all an elaborate plan to ERASE people like me from existence.

You won't fucking win.

— Jack Petocz (@Jack_Petocz) April 19, 2023
Petocz then noted:
As legislators try to erase queer people from public schools, a REMINDER that youth will never comply. We will never accept a world that deems bigotry the status quo and censors our classmates.

They are fucking around, and they're gonna find out one day soon. pic.twitter.com/OTJ8HHwMmw

— Jack Petocz (@Jack_Petocz) April 19, 2023
Petocz was also trolled on his Twitter account by a far-right participant of the Jan. 6, 2021, U.S. Capitol insurrection who homophobically attacked him:
STOP 💀

The idiot who stole Nancy Pelosi's lectern on January 6th just quote tweeted me with such homophobic BS.

Trumpies never fail to surprise me 🤷‍♀️ pic.twitter.com/EugtNWLl4X

— Jack Petocz (@Jack_Petocz) April 19, 2023
Joe Saunders, senior political director for the state's largest LGBTQ advocacy group, Equality Florida, released the following statement:
"Let's put it plainly: this is part of the governor's assault on freedom. Free states do not ban books. Free states do not censor entire communities out of the classroom. Free states do not wage war on LGBTQ+ people to score cheap political points for a man desperate to be president. This policy will escalate the government censorship that is sweeping our state, exacerbate our educator exodus, drive hardworking families from Florida, and further stigmatize and isolate a population of young people who need our support now more than ever. Shame on the DeSantis administration for putting a target on the backs of LGBTQ+ Floridians."
Trial begins for National Black Justice Coalition CEO on conspiracy, fraud charges
Sharon Lettman-Hicks calls allegations 'baseless,' politically motivated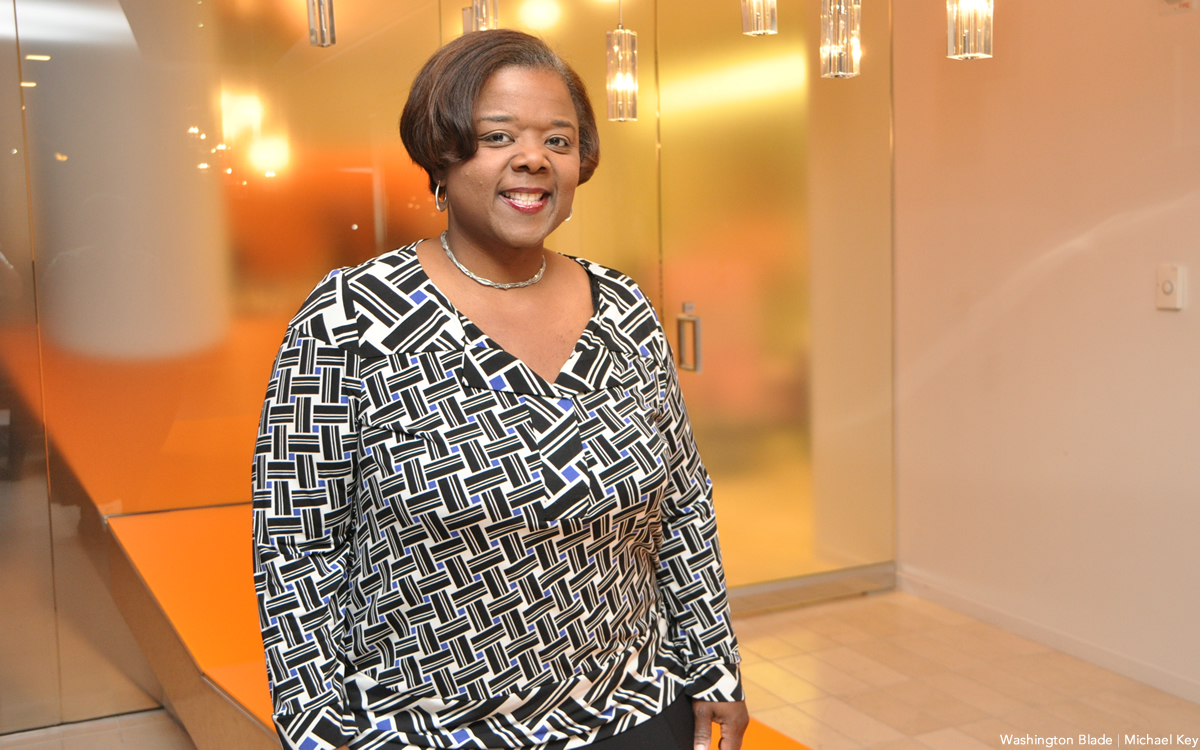 A trial in federal court in Tallahassee, Fla., began on Monday, April 17, for Sharon Lettman-Hicks, the CEO and board chair of the D.C.-based LGBTQ group National Black Justice Coalition, and former Tallahassee mayor and unsuccessful Florida gubernatorial candidate Andrew Gillum.
The trial began about 10 months after a federal grand jury in the Northern District of Florida on June 7, 2022, handed down an indictment charging both Gillum and Lettman-Hicks, who served as a campaign adviser to Gillum, with conspiracy and multiple counts of fraud.
The indictment alleged that Lettman-Hicks and Gillum engaged in an illegal political corruption scheme that began in 2015. It says Lettman-Hicks allegedly helped Gillum improperly funnel money solicited from FBI agents posing as real estate developers with a promise of providing something "very significant in return" for Gillum's support for the developers in his role at the time as mayor of Tallahassee.
The indictment said much of the money Gillum received from the FBI sting operation went for his personal use through a company Lettman-Hicks operated called P&P communications. It charges both Gillum and Lettman-Hicks with 19 counts of wire fraud and one count of attempt and conspiracy to commit mail fraud.
The Tallahassee-based TV news station WCTV reports that last week, on April 11, prosecutors announced they had obtained a new superseding indictment against Lettman-Hicks and Gillum that includes two fewer charges of wire fraud against the two than the previous indictment. WCTV reports the charges that were dropped both involved wire transfers of $66,250 from "Organization E" to Lettman-Hicks' company P&P Communications.
Lettman-Hicks and Gillum, who identifies as bisexual, have strongly denied the allegations against them, calling them politically motivated by Republican politicians who dominate the political landscape in Northern Florida.
At the time the first indictment was handed down, Lettman-Hicks, who is based in Tallahassee, had qualified as a Democratic candidate running for a seat in the Florida State House. She immediately withdrew her candidacy after the indictment was issued.
"I am devastated by these baseless charges, and I have made the painful decision to suspend my campaign," she said in a press release reported by the Tallahassee Democrat newspaper. "I must now focus on fighting for my continued freedom," she said in the release.
Legal observers have pointed out that the FBI's political corruption investigation that led to Lettman-Hicks and Gillum's indictment began in 2015 during the Obama administration, which was in charge of appointing the federal prosecutors involved in the case. Some observers note that Florida state prosecutors associated with the GOP-controlled state government do not appear to have been involved in the case.
Lettman-Hicks was listed this week on the National Black Justice Coalition website as the organization's CEO and board chair. The website says she served as the group's CEO and executive director from 2009 to 2017, when she stepped down as executive director. It says she has been based in Tallahassee during her tenure with the NBJC.
David Johns, the current NBJC executive director, is based in the organization's headquarters in D.C.
A spokesperson for the NBJC did not respond to a request on Monday for comment on Lettman-Hicks' trial that began on Monday.
On its website, NBJC says it has served since its founding in 2003 as "America's leading national civil rights organization dedicated to the empowerment of Black, lesbian, gay, bisexual, transgender, queer+, and same-gender loving (LGBTQ+/SGL) people, including people living with HIV/AIDS through coalition building, federal policy change, research, and education."
Miami Beach Pride parade takes place on Ocean Drive
Advocacy groups last week issued travel advisory for Fla.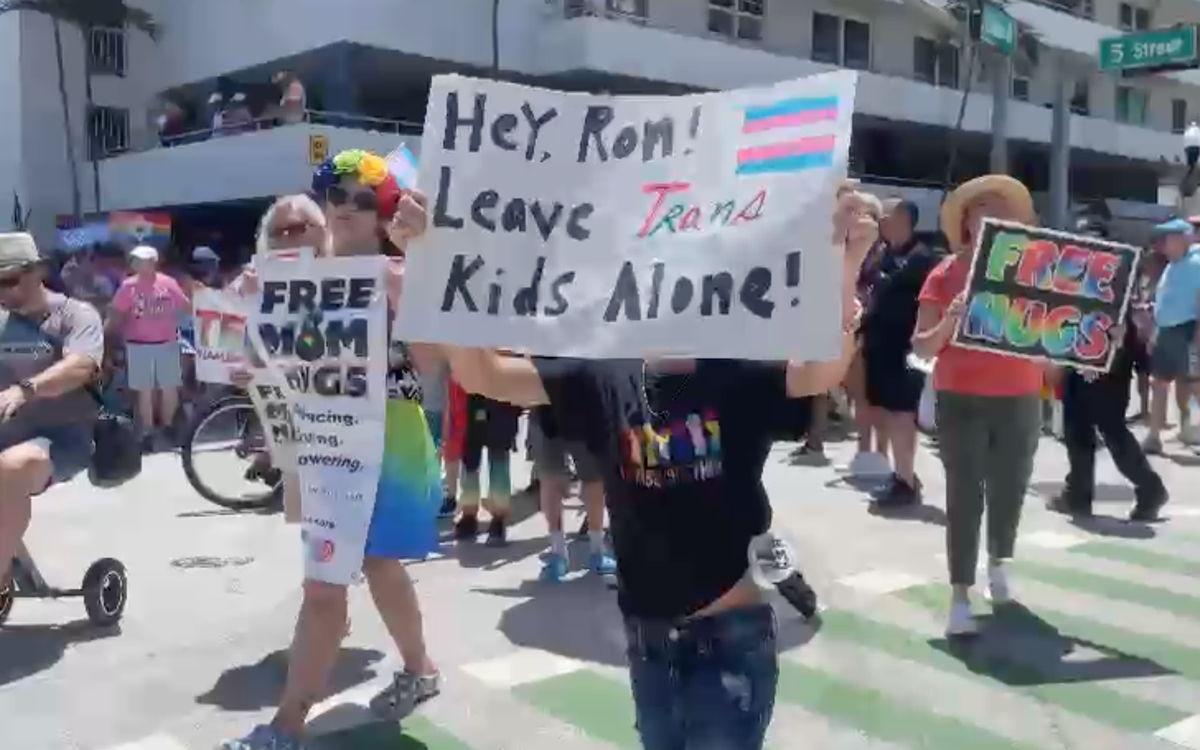 More than 170,000 people attended the annual Miami Beach Pride parade that took place on the city's Ocean Drive on Sunday.
The parade took place against the backdrop of Republican Florida Gov. Ron DeSantis-backed expansion of the state's "Don't Say Gay" law and banning gender-affirming care for transgender children in the state. The Republican-controlled Florida Legislature is also considering a bill that would prevent children from attending drag shows.
Equality Florida and the Florida Immigrant Coalition last week issued a travel warning for the state.
"As an organization that has spent decades working to improve Florida's reputation as a welcoming and inclusive place to live work and visit, it is with great sadness that we must respond to those asking if it is safe to travel to Florida or remain in the state as the laws strip away basic rights and freedoms," said Equality Florida Executive Director Nadine Smith.
State Rep. Fabián Basabe (R-Miami Beach) is among those who participated in the Miami Beach Pride parade. Protesters confronted the Miami Beach Republican over his support of anti-LGBTQ bills in the Florida House of Representatives.