Gay-owned firm joins D.C. small business bond program
Allows customers to buy $10 bonds to invest in small local companies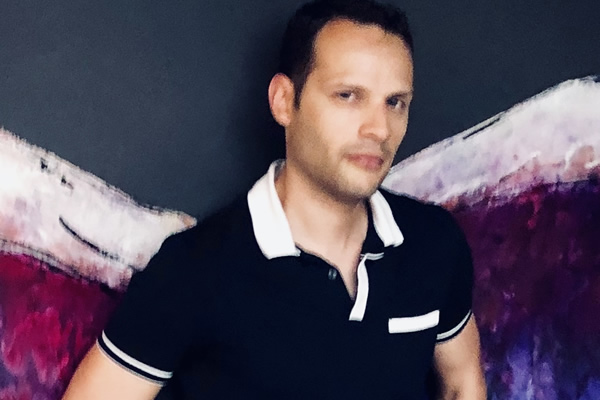 CFO Services Group, a gay-owned D.C. financial services consulting company, is one of six D.C. small businesses to participate in a program launched in September by Mayor Muriel Bowser that allows small businesses to raise money by offering bonds at a price of $10 each to local community investors.
The D.C. Rebuild Bond Program, which is operating in partnership with the investment marketplace company SMBX, "will enable local businesses to build, expand, and innovate," according to a statement released by the mayor's office.
"Local businesses represent the dreams of D.C. residents and are the backbone of our city's economy," Bowser said in the statement. "This tool is one more way we can work together to create jobs and opportunities in all eight wards, support our favorite small and local businesses, and uplift entrepreneurs who are invested in our people, culture, and neighborhoods," the mayor said.
The program, which will operate under the auspices of the Office of the D.C. Deputy Mayor for Business and Economic Development, is also aimed at helping small businesses struggling from the impact of the COVID pandemic, city officials said.
Manny Cosme, president and CEO of the downtown D.C.-based CFO Services Group, also serves as treasurer for D.C.'s Equality Chamber of Commerce, an LGBTQ business advocacy group. Cosme said he and his company are pleased to be among the first six local D.C. businesses to participate in the Rebuild Bond Program to raise capital for his company.
"Instead of going to a bank, we go to small investors in the community," said Cosme, who noted that some of the investors in the companies participating in the program are loyal customers.
Annie Eser, an SMBX official who serves as the D.C. Rebuild Bond Program Director, told the Washington Blade that SMBX sets up the bond offerings for the businesses participating in the program. She said the company also helps recruit community investors and arranges for them to buy the bonds and receive a monthly interest payment from the business on their bond investment that could be between 4 percent and 7 percent depending on the details of the bond offering.
Brandon Skall, CEO and co-founder of DC Brau Brewing, a popular brewery in Northeast D.C. near the Maryland line, said he's pleased to have used the services of SMBX to facilitate the sale of his company's bonds to refinance an existing loan.
"The idea of taking this interest that we would be paying to a bank or to an institution and paying it back to people who actually support our business and other small local businesses was really, really exciting for us," Skall told the Blade.
He said several of those who bought DC Brau bonds are regular customers at the brewery's tap room.
"And through the pandemic, we were really kept in business by people who went out of their way to support us and other businesses they cared about," he said. "But this is a great way that they can invest in an easy format and even have more ownership of the businesses they love."
The statement from the mayor's office announcing the D.C. Rebuild Bond Program says it will focus on historically disadvantaged businesses in Wards 5, 7, and 8, but would be open to businesses throughout the city.
"As part of the program, D.C. businesses listed on the SMBX marketplace will benefit from no private lending fees, zero origination fees, and no personal guarantees to secure their loans," the statement from the mayor's office says. "They will also receive direct support from the SMBX marketing team to help them reach their goals," the statement says.
In addition to CFO Services Group, which is located at 1101 Pennsylvania Ave., N.W., and DC Brau Brewing at 3178 Bladensburg Rd., N.E., the other local businesses participating in the D.C. bond program as of this week include El Tamarindo restaurant at 1785 Florida Ave., N.W.; Sticky Fingers Sweets & Eats at 1730 Park Rd., N.W.; Maketto restaurant and retail store at 1351 H St., N.E.; and Chaia Tacos at 615 I St., N.W.
More information about the program for potential investors and small businesses can be obtained through thesmbx.com.
Virginia Beach high school students stage walkouts to support transgender rights
City's school board approved policy to out trans students to parents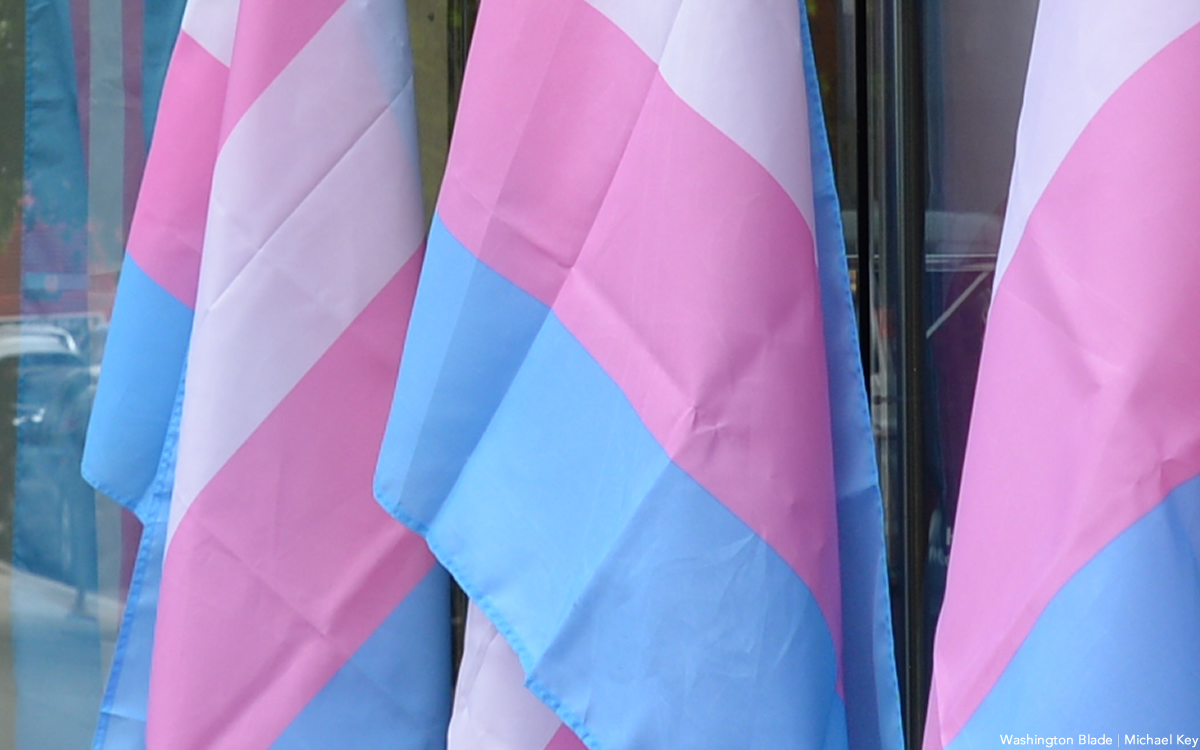 Students at five Virginia Beach high schools on Friday staged walkouts in support of transgender rights.
The walkout is in response to the Virginia Beach School Board approving policy 5-31, which the Pride Liberation Project says will require schools to out trans students to their parents.
Students have been organizing walkouts across the state since Republican Gov. Glenn Youngkin earlier this year announced new guidelines for trans and nonbinary students.
"Students like me aren't going to be able to talk to our teachers if we're constantly worried about our school officials calling home to forcibly out us," AJ, a trans Kellam High School Student, told the Pride Liberation Project.
Pepco, Exelon announce $2.7 million in funding for four minority-owned businesses
'It's good business sense to bring more people to the table'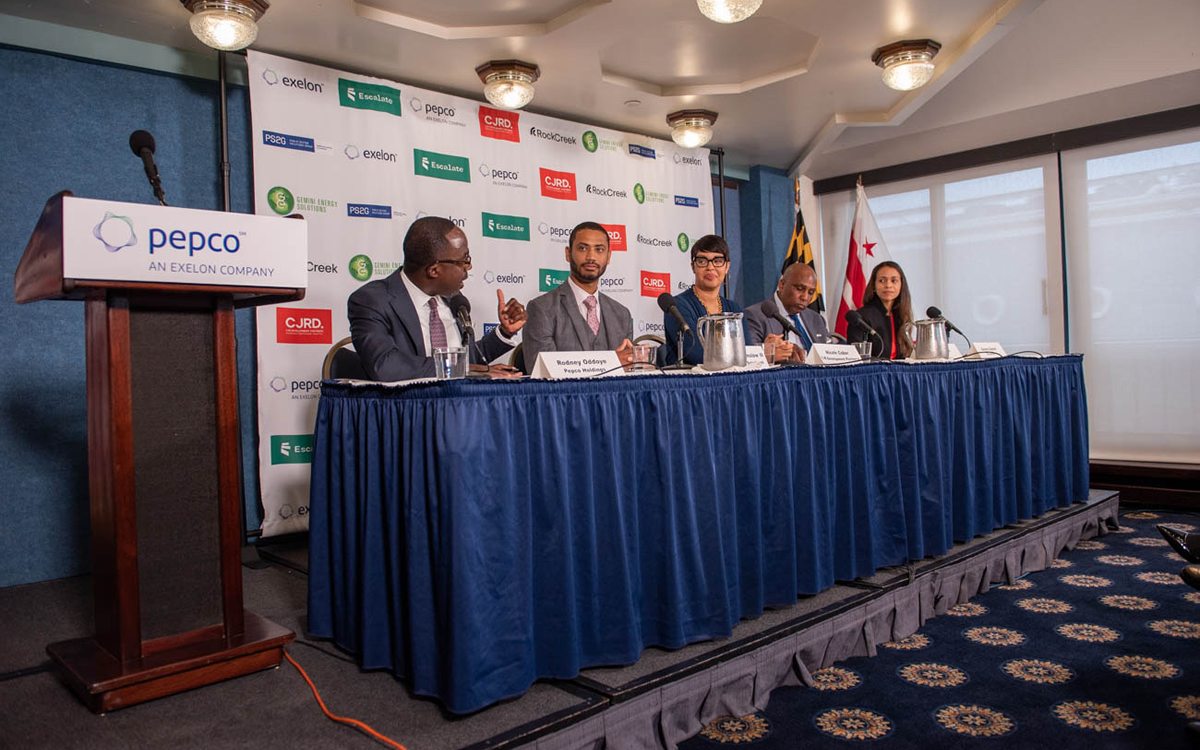 Pepco and Exelon announced a $2.7 million investment in four minority-owned businesses on Friday.
"Today's been a long time coming," said Pepco Vice President of Governmental and External Affairs Valencia McClure.
Pepco's parent company, Exelon, launched the Racial Equity Capital Fund (RECF) in 2022 to expand capital access to diverse businesses. This latest $2.7 million investment is just a portion of RECF's $36 million in funding.
At the announcement, D.C. Mayor Muriel E. Bowser spoke about the other ways Pepco and Exelon have "put their money where their mouth is" through their partnership with the D.C. Infrastructure Academy. She reported that all 22 of the residents that graduated from the program last week have a job offer from Pepco.
"We know that is not just a job, but a career," she said to the crowd's applause. "We know that working together, we can invest in D.C. residents, provide opportunity, and ensure that our D.C. businesses are a part of D.C.'s growing prosperity."
The four minority businesses that received funding were Gemini Energy Solutions, Public Sector Solutions Group, CJR Development Partners, and Escalate.
"It's good business sense to bring more people to the table," said fund recipient Nicole Cober, CJR Development's Principle Managing Partner.
Gemini Energy Solutions, which is Black owned, received $1 million, the most of the four companies. Its mission is to equitably scale energy efficiency to marginalized communities. For the founder and CEO Anthony Kinslow II, this investment means that he is able to get paid and advance the work of his organization.
"We are now able to accelerate the work in our software and technology development," he said. "What we were going to do in two years, we are now going to do in six months."
For Escalate, a workforce development platform focused on frontline worker retention, the funding means that it will be able to double the pay for frontline workers.
Public Sector Solutions Group CEO Darryl Wiggins emphasized that this investment was not just 'charity' work, but mission-driven work.
"The principle and the intent is greater than the money we receive," he said. Public Sector Solutions is Black owned.
Public Sector Solutions Group received a $600,000 debt investment; CJR Development, a minority and woman-owned small business, received a $600,000 debt investment; and Escalate, a majority Black and woman-owned company, received a $500,000 equity investment.
Exelon launched the RECF in partnership with RockCreek, one of the world's largest diverse-owned global investment firms, in 2022. The RECF expands capital access to diverse businesses so they can create more jobs, grow their companies and reinvest in their neighborhoods and communities, according to a statement from Exelon.
New RECF applications are accepted on a rolling basis. Interested businesses may apply online or contact RockCreek at [email protected] for more information.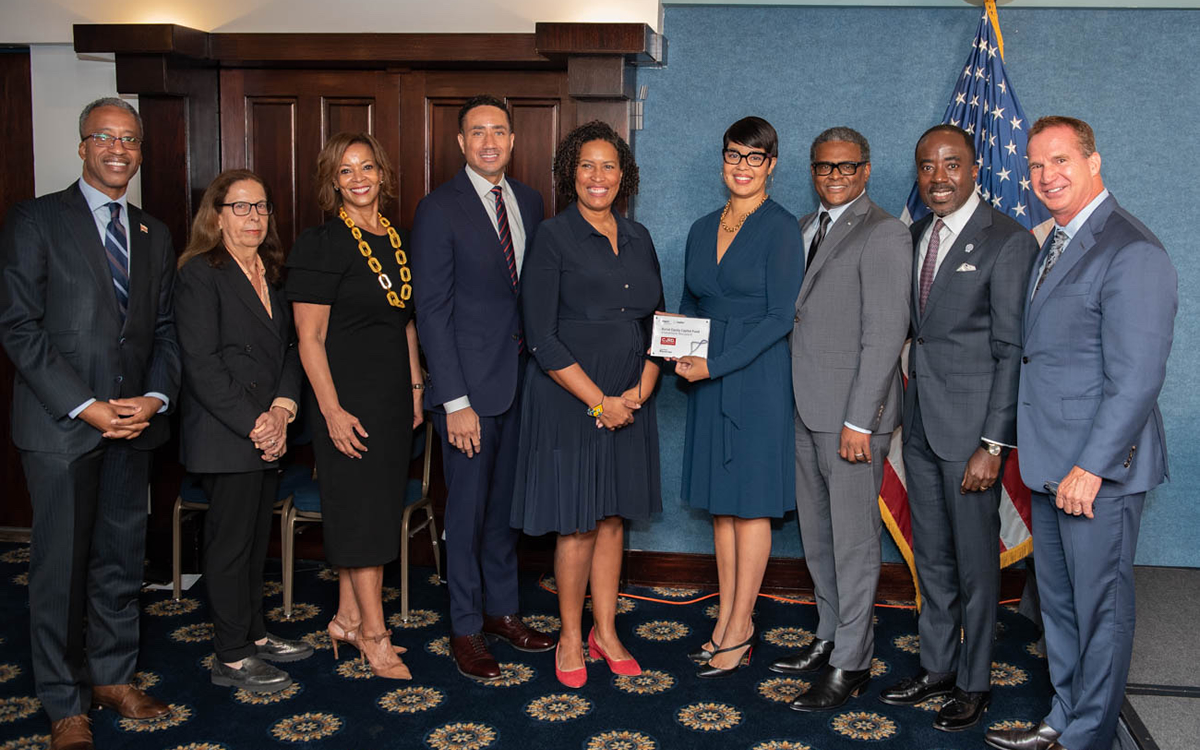 Comings & Goings
Armstrong recognized with Lifetime Achievement Award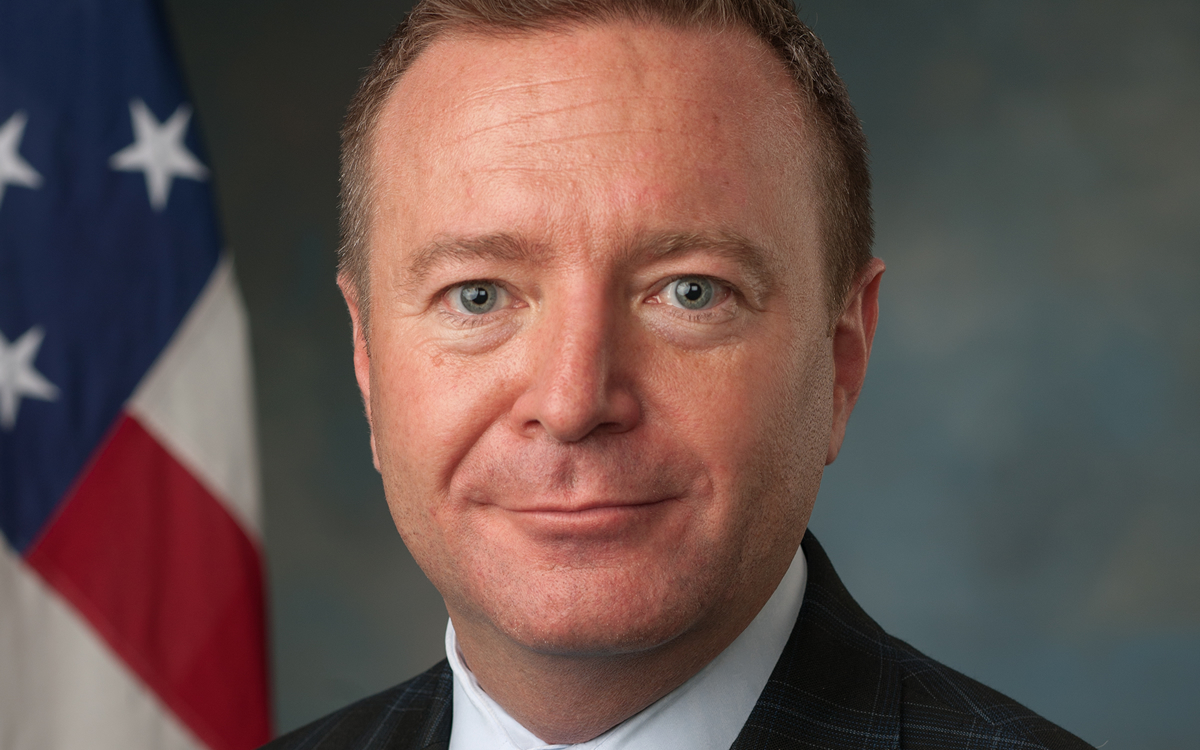 The Comings & Goings column is about sharing the professional successes of our community. We want to recognize those landing new jobs, new clients for their business, joining boards of organizations and other achievements. Please share your successes with us at: [email protected].
Congratulations to Lynden C. Armstrong on his Lifetime Achievement award from the Congressional Management Foundation in recognition of his exemplary public service in Congress.
Upon receiving the award Armstrong said, "This recognition is not just a personal achievement, but a testament to the unwavering dedication and hard work of colleagues and mentors who have been with me on this journey. I've dedicated my entire career to public service within the Senate, where recognition isn't the primary motivation for our work, making this recognition even more humbling." He is currently Deputy Assistant Senate Sergeant at Arms and Chief Information Officer.
Armstrong started his career with Sen. Pete Domenici (R-N.M.), where he rose to Deputy Chief of Staff in his more than 13-year stint. In 2004, during his tenure with Domenici, amid a debate on the Federal Marriage Amendment, Armstrong became a co-founder of the Gay, Lesbian and Allies Senate Staff (GLASS) Caucus. In 2014, he moved to the Sergeant at Arms CIO organization, where he established a new department within the CIO that was crafted to engage Senate offices in comprehending and harnessing technologies provided by the SAA.
Lynden has previously served as Chief Clerk on the U.S. Senate, Committee on Rules and Administration, and with the U.S. Senate, Joint Congressional Committee on Inaugural Ceremonies, as Deputy Inaugural Coordinator, 2012–2013. In that role among other responsibilities, he served as civilian liaison to the National Special Security Event Executive Steering Committee and subcommittees, including the Capitol, USCP, Crowd Management, Public Relations, Transportation, and credentialing, and as liaison to the Joint Task Force – National Capital Region.