Trend of banning books threatens our freedom
'History has taught you nothing if you think you can kill ideas'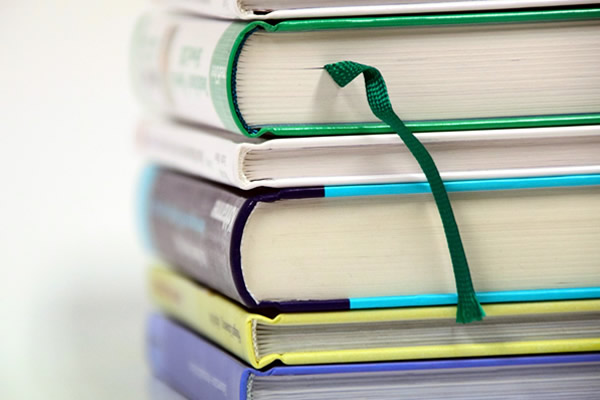 I knew Helen Keller was a DeafBlind activist. But, until recently, I didn't know that some of her books were torched.
Nearly 90 years ago, in 1933 Germany, the Nazis added "How I Became a Socialist," by Keller to a list of "degenerate" books. Keller's book, along with works by authors from H.G. Wells to Einstein were burned.
The Nazi book burnings were horrific, you might think, but what does this have to do with the queer community now?
I speak of this because a nano-sec of the news tells us that book censorship, if not from literal fires, but from the removal from school libraries, is alive and well. Nationwide, in small towns and suburbs, school boards, reacting to pressure from parents and politicians, are removing books from school libraries. Many of these books are by queer authors and feature LGBTQ+ characters.
Until recently, I didn't worry that much about books being banned. My ears have pricked up, every year, in September when Banned Books Week is observed. Growing up, my parents instilled in me their belief that reading was one of life's great pleasures as well as a chance to learn about new ideas – especially, those we disagreed with. The freedom to read what we choose is vital to democracy, my folks taught me.
"I don't care if it's 'Mein Kampf,'" my Dad who was Jewish told me, "I'll defend to my death against its being banned."
"Teachers should be allowed to teach it," he added, "so kids can learn what a monster Hitler was."
In this country, there have always been people who wanted to ban books from "Uncle Tom's Cabin" by writer and abolitionist Harriet Beecher Stowe to gay poet Allen Ginsberg's "Howl."
In the 1920s, in the Scopes trial, a Tennessee science teacher was fined $100 for teaching evolution. (The law against teaching evolution in Tennessee was later repealed.)
But, these folks, generally, seemed to be on "the fringe" of society. We didn't expect that book banning would be endorsed by mainstream politicians.
Until lately.
Take just one example of the uptake in book-banning: In September, the Blade reported, Fairfax County, Virginia public school officials said at a school board meeting that two books had been removed from school libraries to "reassess their suitability for high school students."
Both books – "Lawn Boy" a novel by Jonathan Evison and "Gender Queer: A Memoir" by non-binary author Maia Koabe feature queer characters and themes, along with graphic descriptions of sex.
Opponents of the books say the books contain descriptions of pedophilia. But, many book reviewers and LGBTQ students as well as the American Library Association dispute this false claim.
The American Library Association honored both books with its Alex Award, the Associated Press reported. The award recognizes the year's "10 books written for adults that have special appeal to young adults ages 12 through 18."
Given how things have changed for us queers in recent years – from marriage equality to Pete Buttigieg running for president – it's not surprising that there's been a backlash. As part of the blowback, books by queer authors with LGBTQ+ characters have become a flashpoint in the culture wars.
As a writer, it's easy for me to joke that book banning is fabulous for writers. Nothing improves sales more than censorship.
Yet, there's nothing funny about this for queer youth. My friend Penny has a queer son. "LGBTQ kids need to read about people like themselves," she told me. "It's horrible if queer kids can't find these books. They could become depressed or even suicidal."
If we allow books to be banned, our freedom to think and learn will be erased.
"History has taught you nothing if you think you can kill ideas," Keller wrote in a letter to students in Nazi Germany.
Anti-queer officials may remove LGBTQ books from school libraries. But, our thoughts will not be unshelved.
Kathi Wolfe, a writer and a poet, is a regular contributor to the Blade.
U.S. should create path to citizenship for 'stateless' people like me
On Holocaust Remembrance Day, a reminder of those in limbo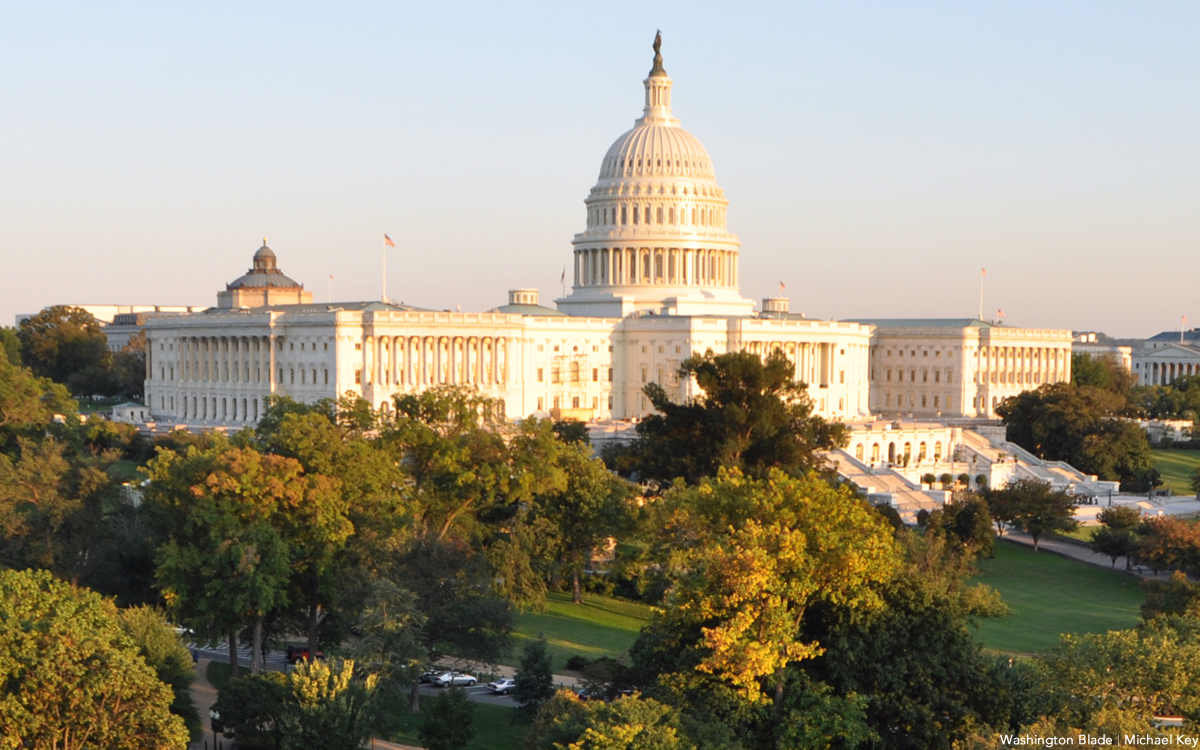 It's International Holocaust Memorial Day on Jan. 27. As an 82-year-old Holocaust survivor I'm grateful to be among those still here to mourn. This year, I'm also grateful as a bisexual man to have finally recovered my green card after years as a "stateless" person. I hope the Biden administration and Congress do all they can to help more than 200,000 other Americans who are also stateless like I have been since the 1960s.
The Nazis took my parents against their will to a forced labor camp in Germany from Poland and I was born in Germany in 1940. After surviving World War II, my family remained in Germany until 1951 when we immigrated to the U.S.
Then, I became stateless after losing my green card in the 1960s. I spent more than half a century in that legal limbo, unable to travel outside the U.S. or claim Social Security. The U.S. wanted to deport me but no country would claim me as a citizen so I lived in an uncertain and anxious world for most of my life. All stateless people have a different story. But I would like to make sure that nobody else has to go through the kind of anxiety I did. I am very lucky people have been so generous and helped me when I was in need. I could easily have ended up out on the street.
Now I live in Silver Spring, Md. Luckily, in 2019, I began working with my lawyer, Jayesh Rathod, a professor with the Immigrant Justice Clinic at American University's Washington College of Law. He's been helping me after years of uncertainty as a stateless person. He and his students helped me get my deportation case from the 1960s reopened and dismissed. Soon after, they helped me reapply for my green card, and it came through last July. Since then, I've been able to breathe a sigh of relief. I find myself very emotional, often. I was under a lot of strain for a long time.
California Gov. Gavin Newsom also phoned me last July to tell me he was pardoning me. I was convicted in 1967 on a charge of lewd conduct after I was caught having sex with another man in a car parked in a secluded area in Long Beach. A security guard caught us, telling us we had gone against 'God and nature.' He turned us in to the police. I pleaded guilty to a lewdness charge in exchange for the dropping of a 'sex perversion' charge. Gov. Newsom pardoned me along with 16 other people last summer because we were subjected to "stigma, bias, and ignorance."
I've been lucky to meet other stateless people through a new organization called United Stateless. We're trying to spread the word about the legal condition so that more people understand their options. I went to a conference last year and met other stateless people. I thought I was the only one going through this situation, but we've started a community now. We've found each other and we're advocating for things to change. It is nice to feel like our voices have power and we are connecting with each other. I felt pretty powerless for a long time.
Only Congress can ensure that other people don't have similar experiences. Two members of Congress, U.S Sen. Ben Cardin and Rep. Jamie Raskin, have taken action. Their newly introduced Stateless Protection Act would resolve the status of stateless people in the U.S. It could change thousands of lives, including mine. The bill, if passed into law, will give people like me a legal pathway to citizenship. We could practice our human right to a nationality. And we could all get on with living more productive lives. On Holocaust Remembrance Day, we can ensure that people who have been rejected by their countries because of their race or religion aren't left in limbo indefinitely into the future.
Henry Pachnowski is a Holocaust survivor and member of United Stateless. He lives in Silver Spring, Md.
Trans people are in the midst of a second Lavender Scare
Legislative attacks becoming more numerous and draconian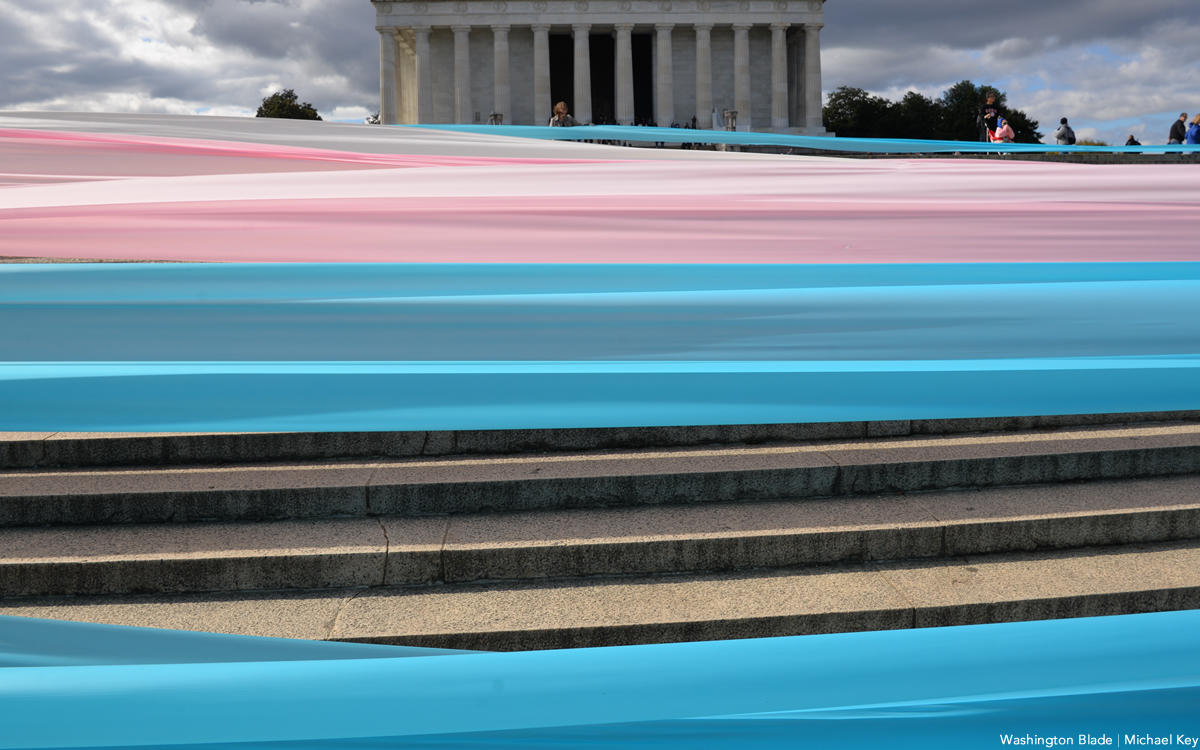 To be trans in the U.S. is to know fear. It is a companion that travels with us constantly: from the moment we realize we are trans, to coming out, to transitioning, and now into our lives long past the point where we should have faded away into anonymity in days past.
We are in the midst of a second Lavender Scare, and in many ways this is far more dangerous: even Christine Jorgensen wasn't barred from receiving hormones or being within 2,500 feet of children simply for being transgender. 
I have been called a doomsayer who profits from prognosticating an inevitable end. This is not precisely true: there is hope, if precious little of it. We can all clearly see the situation deteriorating rapidly in red states, with (at best) spotty resistance from the Democratic Party as a whole. We can see the effects of this deterioration as transgender people not only ask how to flee, but actively do so now. But most in a poverty-stricken community, however, lack the money or resources to flee.
There's an eerie similarity to 1933, when people sold everything they owned, with no job waiting for them, just to get away from what they saw happening and coming. Others look at what it will take to get to another country, even as those countries are not yet ready to grant trans people asylum or refugee status. Most can only tell you that it's getting bad, and that they're afraid of what their government is preparing to do to them, even if they don't know exactly what that will be. However, with nowhere to go, and no country particularly wanting transgender people, I find myself dreading another S.S. St. Louis moment in history.
There's an authoritarian party in permanent power in half of the U.S. They're making it clear that they intend to seize permanent federal control and bring their vision of a shiny, godly America to the rest of the country by any means necessary. They're ready to destroy the Union and our democracy to save it from "wokeness." And they have sold their base on the idea that the No. 1 threat that the country must be saved from is transgender people.
State level anti-transgender bills are becoming both more numerous and draconian year after year.  The Overton Window of anti-trans legislation keeps shifting further and further to the right. For example, first they wanted to ban transition-related health care for everyone under the age of 18. Then the bills started putting the age at 21. Then, this year, we saw Oklahoma propose banning it for anyone under 26. Texas followed by passing a resolution condemning it for people of all ages. 
Now Oklahoma has proposed a law that would ban providers who take state or federal money of money of any sort (e.g. Medicare or Medicaid) from providing transition-related care to anyone of any age. This means thousands of people who transitioned years ago will no longer be able to refill their prescriptions. Access to medical care will become a right that exists in theory but not in practice, like suffrage in the Jim Crow South. 
It's not just medical care. It's sports, bathrooms, birth certificates, driver's licenses, bans on "drag", required misgendering, and forced outing. The creativity of this performative cruelty seems endless. Of these though, the "drag" bans are the most devastating. These laws are deliberately written as to be so vague and overly broad that a symphony orchestra with a transgender 2nd clarinet, or a family with a trans child doing a sing-along in the car would be considered obscene. In West Virginia, SB252 and 278 single out transgender people (and not just drag performers) to declare that their mere presence in public is obscene.
Not only are the scope of laws increasing; the sheer number is growing exponentially. In 2018, there were 19 anti-trans bills proposed in state legislatures. By 2020 it was 60. Last year it was 155. Now, in 2023, we surpassed the 2022 total by the middle of January and are well on our way to more than 200. Even so, these numbers don't tell the full tale.
In years past, only perhaps 10% of these bills would pass, usually after opposition and debate. Now, we're seeing bills introduced, sent to committee, debated, and sent to the floor in 24 hours. There is simply so much happening so fast that trans people cannot put together opposition in time to speak against these bills, whereas conservative legislators coordinating with religious legal groups always have "experts" lined up and ready, since they know exactly when and where the bills will be heard ahead of time. The result is that in a year where a record number of anti-transgender bills are introduced, a record percentage, and a record total, will be passed.
Trans people are not doomed, but we're clearly on an accelerating trajectory to the end of the community in at least half of the U.S. Reversing these trends, and preventing a nationwide destruction of the community, requires numerous highly improbable things to happen. This includes Republicans moving on from the moral panic about trans people, deciding that they've gone far enough already with their oppression at the state level, or the courts overturning anti-trans laws. None of these seems likely.
Additionally, there remains the fear that even states with sanctuary laws, like California, will not remain safe forever. Republicans in Congress have made it clear that should they take power in 2024, they intend to pass nationwide laws similar to those at the state level. The odds of the GOP taking full control are frighteningly high: the Senate map in 2024 for Democrats is very bad, Biden's net approval is where Trump's was in 2020, and gerrymandering makes taking back the House difficult.
Masha Gessen's rules for surviving autocracy state that "your institutions will not save you." This is true for trans people now in several ways: neither courts, the Democratic Party, nor the media seem prepared to stand up for us as the situation goes from hostile to non-survivable. There's the open question of whether the courts will uphold sanctuary laws. When Texas demands the arrest and extradition of trans people (or parents of trans youth) who have fled to a sanctuary state, it seems unlikely that the current Supreme Court will do anything but what their Christian nationalist masters tell them to. It's also unknown whether a state like California would defy the courts and break the union over trans people or women seeking an abortion.
Then there's the news media, the fifth estate that is supposed to be the light of truth shining on darkness. Instead, half of the media ecosystem is leading the charge to brand transgender people as an existential threat to women, children, and society. The other half, like Reuters, the New York Times, and The Atlantic, produce poorly thought out "both-sideism" and concern troll pieces that amplify and reinforce the narratives of the side that believes the ideal number of transgender people in the U.S. is zero.
Trans people have precious few people that they know will go to the mattresses for them. We're already seeing who on the left and center is stepping aside, or even joining in, to let self-proclaimed Christian fascists like Matt Walsh have their way. Not only can it happen here, but it is happening now, at this very instant, to the sound of deafening silence from the people who swore without irony "never again."
The American public, for their part, either doesn't know or doesn't care. It's just happening to "those people." Most trans people cannot enunciate all the factors that have them afraid, and why they form an interlocking system of failures that make recovery from the trajectory we're on improbable. They just know that things are getting worse, and they don't see how it will get better. Like animals before an earthquake, they know something is very wrong, even if they can't explain why, or get anyone to listen.
All they know is that they cannot get out, the unstoppable power of the government is coming, and no one is coming to the rescue. For those who cannot flee, and cannot survive the laws about to be passed, the end comes soon. Drums, drums in the deep.
Brynn Tannehill is a senior analyst at a D.C-area think-tank and author of 'American Fascism: How the GOP is Subverting Democracy.'
D.C. Council passes questionable legislation
Some of our elected officials are surely overreaching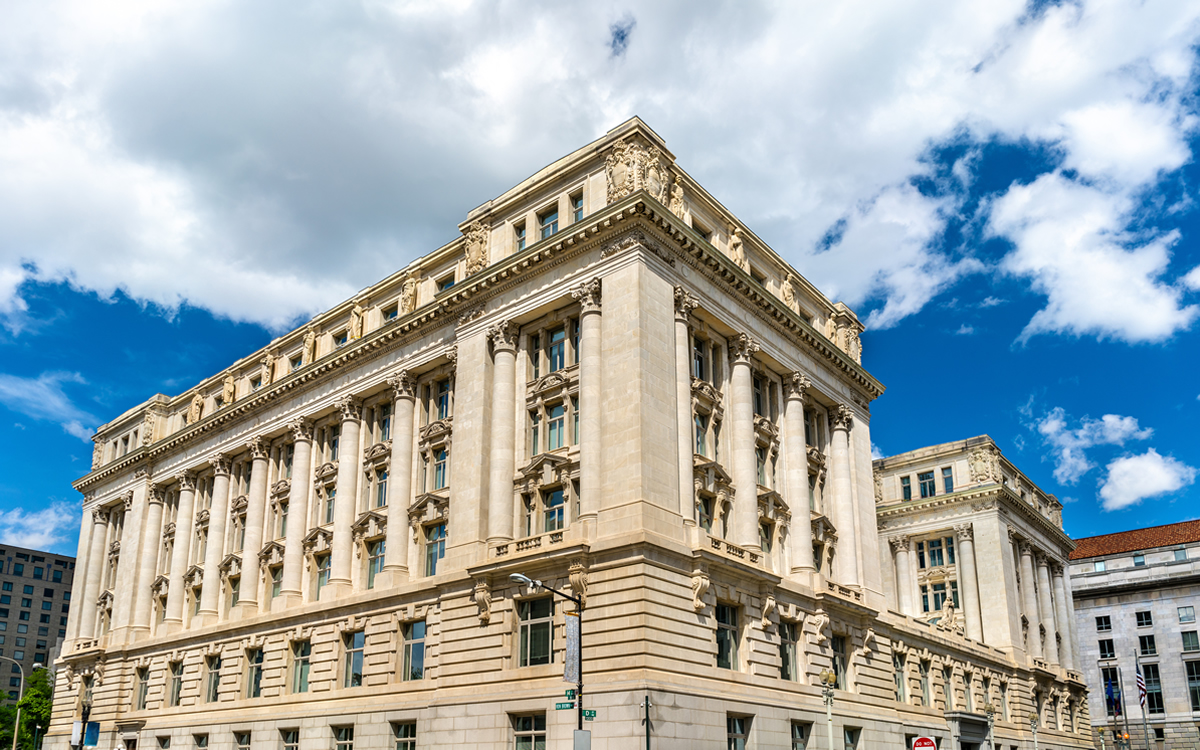 The D.C. Council is passing some questionable legislation. I don't question their good intentions, most of the time, but some legislation recently passed is not ready for prime time. Two examples are the overhaul of the D.C. Criminal Code, and the Non-Citizen Voting Act.
In passing these bills, neither fully thought out, the Council is challenging Congress to use its legislative oversight authority. The GOP has already announced it will fight the Non-Citizen Voting Rights bill. With the mayor's recent veto of the Criminal Code overhaul, the Council is looking to blame her for possible negative action by Congress on that bill. The mayor was absolutely right. Lowering the maximum possible penalties for burglaries, carjackings (now at their highest) and robberies, while residents are seeing a crime wave, is irresponsible and won't make the city safer. If Congress takes action on these bills, the Council must accept the full blame. While Congress shouldn't interfere with D.C. government (I have long advocated for budget and legislative autonomy for the District) we don't have it yet. 
There are other instances where the Council, with good intentions, is passing legislation that could create budget problems. Recent legislation making all bus rides in the District free is a great idea. However, the mayor was right in suggesting it is a budget issue and we should be talking to Maryland and Virginia first, urging them to join us. Under this legislation their residents, working and commuting, can get on a bus here for free and the District picks up the tab, estimated at $42 million annually. Council members suggested it will get cars off the roads yet studies don't prove that. "A 2016 study in the journal International Journal of Transportation shows people's decisions about what mode of transport to use are impacted by accessibility more than price. Researchers found eliminating fares in European transit systems increased ridership 13-fold, but had only a "marginal" impact on vehicle traffic since most riders switched from walking or cycling." So, let's look at how we help people based on need. There are clearly ways to help people in need without passing bills giving money to those who don't need it. 
Recently, my Council member Brooke Pinto, proposed a bill that would give huge rebates to those buying e-bikes. For poorer citizens paying up to a third, or $1,200 for an expensive bike. For others up to $400. I am all for bike lanes and doing all we can to get people out of their cars. But proposing to spend up to $2 million on this may be unrealistic. Who asked for this bill and who will benefit the most? Those who sell e-bikes? Then we need to do the appropriate additional legislation regarding e-bikes and scooters keeping keep them off sidewalks where pedestrians are now dodging them. Then we are looking at another good idea, giving D.C. residents up to $100 a month to pay for Metro (could include Metro busses) — an idea that needs a lot of thought on how it would be implemented and let's hope the Council doesn't get ahead of itself on this one.
We know the windfall of federal money that came into the District through appropriations Congress passed during the pandemic is coming to an end. D.C. will again have to rely on the taxes it collects from its residents and we know the population has gone down during the pandemic. Rebuilding the tax base will take time. The mayor is proposing a number of excellent programs to bring more residents into D.C., especially downtown, including turning empty commercial buildings into residences. So, as we look at our budgets in the coming years, we need to determine what our priorities are and the Council shouldn't be making long-term commitments that maybe can't be funded. It is all too easy to come up with expensive ideas.
The current Council apparently wants to lead the nation in being progressive, which is fine. But much work and deep thought need to go into all legislation. I recognize with a bill like the Criminal Code overhaul, it took many years to formulate. But standing behind it and overriding the mayor's veto despite both the past and current chairs of the Public Safety Committee agreeing it will need amendments, was surprising.
I want to see legislation that promotes equality, and gives help to those in the District who need it the most. I also agree we need to get more cars off the streets and promote programs in response to climate change. Yet it appears like Republicans in Congress, some of our Council members are surely overreaching.  
Peter Rosenstein is a longtime LGBTQ rights and Democratic Party activist. He writes regularly for the Blade.