LGBTQ Ukrainians will do our best to resist Russia
Putin invading country with 'traditional values'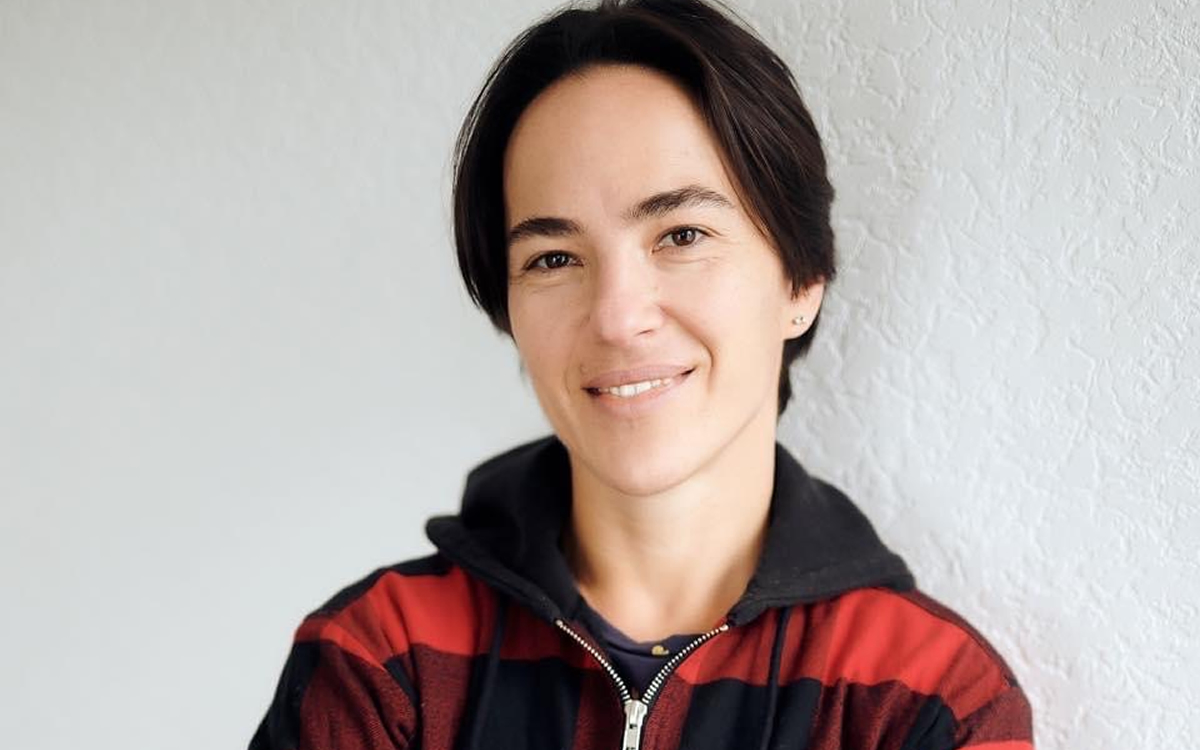 Today I woke up at 5 a.m. because of the massive attack on our cities from Russia. Nobody in Ukraine can still believe it is happening right now. I got dozens of messages and calls from different regions, from people who are asking me what to do, and I didn't have any answers. It took us few hours to collect information on different regions and cities and members of our LGBTQI+ communities there.
We have branches in 11 regions, including Kramatorsk, Zaporizhzhia and Dnipro, which are located in eastern Ukraine. We started to collect names of those who must be relocated immediately.
So why it is so dangerous for LGBTQI+ people to stay under possible occupation?
Russia is coming with its "traditional values" and will be hunting us, those who are dangerous for their evil empire. I heard they already have lists of activists who will be persecuted first and I am sure that LGBTQI+ activists are on those lists.
We already had a similar situation in 2014, when Russia occupied our territories and many people were forced to leave their homes. Many of them were LGBTQI+ people, who told us they were hunting them and some were killed or disappeared.
In 2014 we opened a shelter for LGBTQI+ internally displaced persons in Kyiv. This time it seems we do not have any place to go and we want to protect our homeland from occupants. Therefore, the situation is difficult and nobody knows what will be next and who will survive. We are doing what we can do now: Providing psychological support to people, opening a hotline for consultations and asking international communities to somehow help us. But it seems these instruments don't work anymore in the world and we must fight this stupid war on our own.
I think the international community needs to realize that it's not just some war in Eastern Europe. It is the start of a huge international crisis and possible war all over Europe. The Russian president clearly showed he doesn't care about international obligations, rules or sanctions anymore. He will continue and never stop.
We are living in very interesting times in which a new story is being made, and this is not only our Ukrainian history, but also in the geopolitical history of the world. Existing international institutions and existing mechanisms for deterring and maintaining peace have proved imaginary. When I say imaginary, it does not mean that they do not exist. This means that they are not effective. They help only if you believe in them and hold on to that faith. In essence, we need to rethink this and create other, new and working mechanisms, and here Ukraine must show its strength to others.
Jokes about "deep concern" are no longer funny. We understand that this is the maximum of what an imaginary democratic world can give us now. In recent days, our international partners have been writing to me almost every minute, many of them asking if we have a crisis plan in place, and, if not, when will we develop it. I want to tell everyone again: What plan can work in the event of a full-scale invasion? (We do not have planes to take people to a safe place, as you did.) In any case, we remain to defend ourselves and our country and will continue to help people. Our activists from the LGBTQI+ communities are staying and keep working, providing support to the most marginalized ones. Honestly, I don't know how long we will be able to resist, but we will do our best for sure.
Take care of yourself and your loved ones. Everything will be fine!
Olena Shevchenko is the chair of Insight, a Ukrainian LGBTQ rights group. Shevchenko lives in Kyiv, Ukraine.
Latest Uganda anti-homosexuality bill incites new wave of anti-LGBTQ hate
Mbarara Rise Foundation appeals to international community for help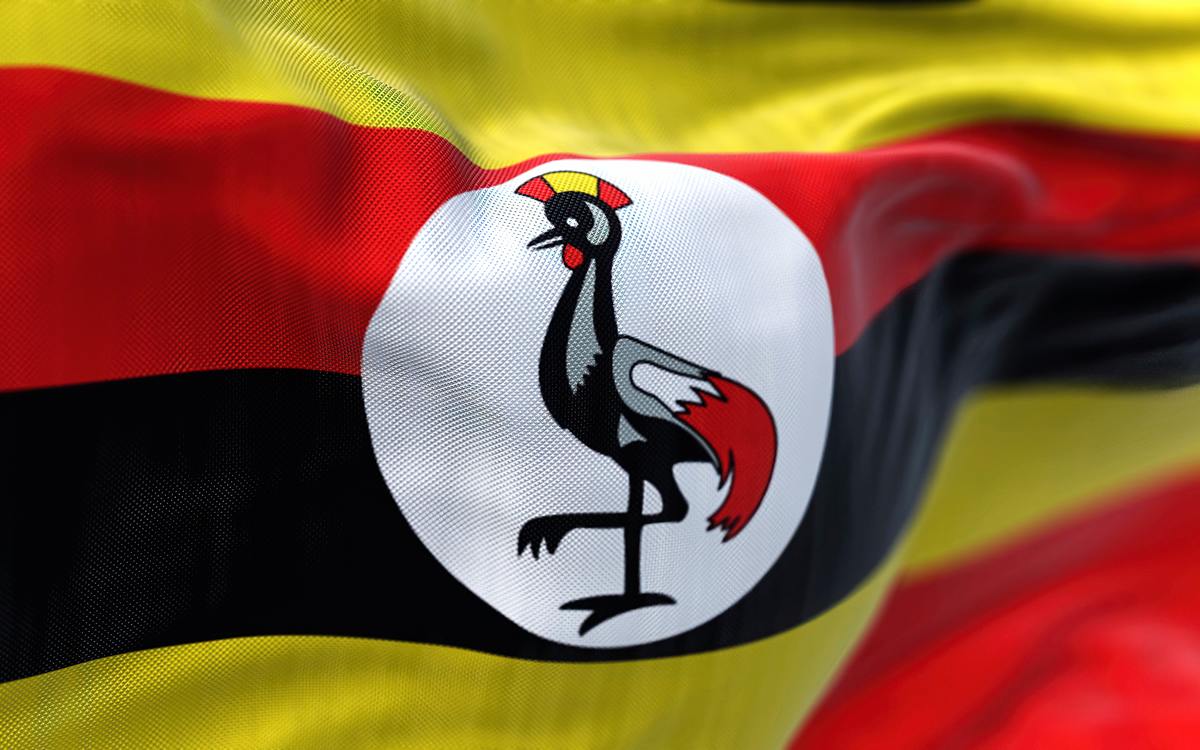 To the international community, 
I write to you today on behalf of the organization I lead, Mbarara Rise Foundation.
Since the year began, our rural grassroots LGBTQI+ communities have faced life threatening problems including an increased number of mob attacks, individual threats, police arrests and non-stop fears and insecurities arising from the homophobic campaigns happening in Uganda. Sadly, the Anti-Homosexuality Bill 2023 was introduced on March 9, inciting a new wave of anti-LGBTQI+ hatred.
This anti-homosexuality bill is worse than previous bills because, under this new law, simply identifying as LGBTQI+ means you have committed a crime. Even before the bill has passed, this homophobic action in Parliament has encouraged more of the general population, bloggers, celebrities and politicians to increase their hate campaigns all over the country. More than ever, Uganda is not a safe environment for us now. 
Currently, attacks are happening all over Uganda. Our communities have faced mob "justice" scenarios, threats and arrests and we have no legal recourse. Many of our constituents have received death threats, and in fact some have gone into hiding. This all increased dramatically when the bill was read in the Parliament and homophobic people are using it as a new excuse to inflict harm upon us. In just one of many examples, a transgender woman associated with our organization was beaten, publicly, by a group of cis men and she now sustains serious wounds. The police do not care.
Your voices are needed to speak out against these human rights abuses in Uganda. Your kind support is crucial and timely for us because we need protection, visibility and defense of our basic human rights. Mbarara Rise Foundation is working tirelessly to help LGBTIQ persons through building the capacity of the LGBTQI+ community, by documenting and advocating against violence, and through providing safety and security where we are able. We are fighting to increase access to legal counsel and justice and working to repeal homophobic laws and transform the attitudes of duty bearers towards LGBTQI+ persons. We cannot do this work alone.
These matters are urgent because Uganda needs interventions to protect the rights of LGBTQI+ persons amidst escalating violence and homophobia given the limited capacity of LGBTQI-led organizations, a shrinking civic space. In short, we need your outrage, your voices, and your support and we need it now.
Yours sincerely,
Real Raymond
Executive Director
Mbarara Rise Foundation
Brazil insurrection proves Trump remains global threat
Jair Bolsonsaro took page out of former U.S. president's playbook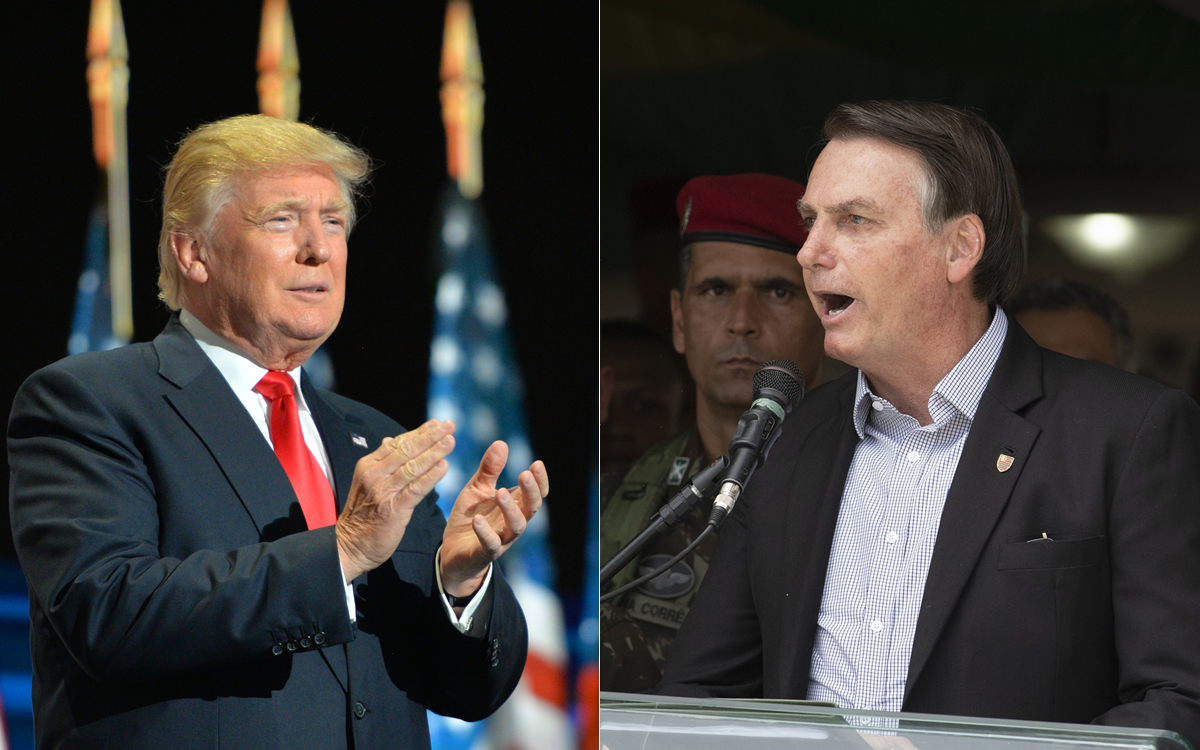 I was at home in Dupont Circle on Sunday afternoon when I learned that thousands of former Brazilian President Jair Bolsonaro supporters had stormed their country's Congress, Supreme Court and presidential palace. I grabbed my iPhone, used Google Translate to translate my initial thoughts into Brazilian Portuguese and sent them to many of the sources with whom I have worked while on assignment for the Washington Blade in the country.
"Muito perturbador a que está aconterendo em Brasília," I said. "What is happening in Brasília is very disturbing."
One source described the insurrection as "terrible." Another told me that "everything is chaos."
Toni Reis, president of Aliança Nacional LGBTI+, a Brazilian LGBTQ and intersex advocacy group, said what happened in Brasília was "horrible." Associaçao Nacional de Travestis e Transexuais (the National Association of Travestis and Transsexuals) in a statement said the insurrectionists "attacked democracy." Congresswoman Erika Hilton, who is transgender, described them as "terrorists."
The insurrection, which has been described as a "coup" and a "terrorist" act, took place two days after the U.S. marked the second anniversary of Jan. 6. I felt a real sense of déjà vu because what happened in Brasília was nearly identical to what I witnessed here in D.C. two years and two days earlier with Blade Photo Editor Michael Key and then-Blade intern Kaela Roeder.
Then-U.S. President Donald Trump refused to accept the 2020 presidential election results, and thousands of his supporters on Jan. 6, 2021, laid siege to the Capitol after he spoke at the "Stop the Steal" rally on the Ellipse. The insurrection began after lawmakers began to certify the Electoral College results.
Bolsonaro, who has yet to publicly acknowledge he lost to current Brazilian President Luiz Inácio Lula da Silva, flew to Florida on Dec. 30.
Da Silva's inauguration took place in Brasília on Jan. 1. Bolsonaristas laid siege to their country's Congress, Supreme Court and presidential palace a week later. 
"The Brazilian presidential election has fueled a misinformation emergency that has tipped the LGBT+ community into a boiling pot of fake news," wrote Egerton Neto, a Brazilian LGBTQ and intersex activist who is also an Aspen New Voices Fellow and manager of Oxford University's XX, in an op-ed the Blade published last Oct. 28, two days before Da Silva defeated Bolsonaro in the second round of Brazil's presidential election. "This is part of a broader global problem and we need a global plan to stop it."
I was on assignment in Mexico City on July 16, 2018, when Trump defended Russian President Vladimir Putin after their summit in Helsinki. I wrote in a Blade oped the "ridiculous spectacle … proved one and for all the U.S. under (the Trump) administration cannot claim with any credibility that it stands for human rights around the world."
"American exceptionalism, however flawed, teaches us the U.S. is a beacon of hope to those around the world who suffer persecution. American exceptionalism, however flawed, teaches us the U.S. is the land of opportunity where people can build a better life for themselves and for their families," I wrote. "Trump has turned his back on these ideals. He has also proven himself to be a danger not only to his country, but to the world as a whole."
Bolsonaro during a press conference with Trump at the White House on March 19, 2019, said he has "always admired the United States of America."
"This admiration has only increased since you took office," said Bolsonaro.
The so-called "Trump of the Tropics" clearly took a page out of his American ideological counterpart's anti-democratic playbook, and Sunday's insurrection in Brasília is the implementation of it. The bolsonaristas who stormed the Congress, the Supreme Court and the presidential palace perpetrated an assault on democracy in the name of their country's former president who cannot bring himself to publicly acknowledge that he lost re-election. Sunday's insurrection also proves that Trump, his enablers and those who continue to blindly defend and worship him remain as dangerous as ever.
New York Times' decision to hire anti-LGBTQ attorney as columnist is appalling
David French has worked for Alliance Defending Freedom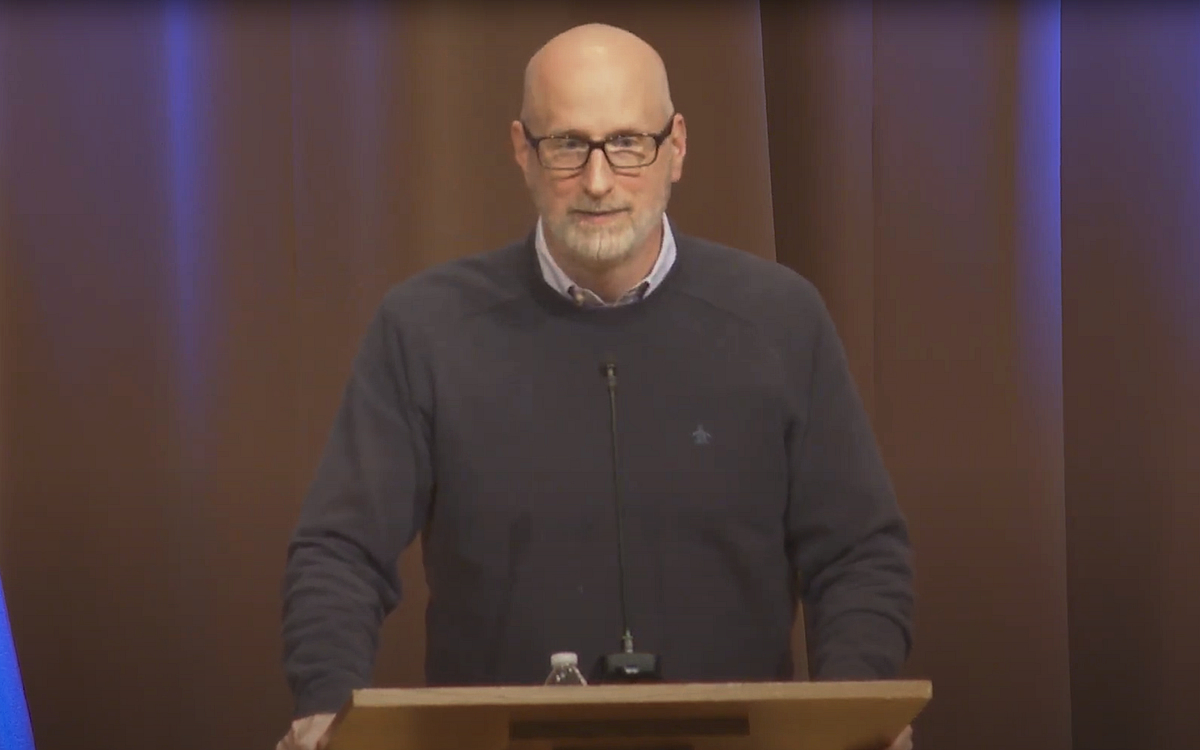 GLAAD, the world's largest lesbian, gay, bisexual, transgender, and queer (LGBTQ) media advocacy organization, is responding to the New York Times' recent announcement of their hiring of anti-LGBTQ attorney and writer David French as a columnist.
"It is appalling that the New York Times hired and is now boasting about bringing on David French, a writer and attorney with a deep history of anti-LGBTQ activism. After more than a year of inaccurate, misleading LGBTQ coverage in the Times opinion and news pages, the Times started 2023 by announcing a second anti-transgender opinion columnist, without a single known trans voice represented on staff," responded GLAAD President Sarah Kate Ellis. "A cursory search for French turns up numerous anti-LGBTQ articles and his record as an attorney for the Alliance Defending Freedom, an organization that the Southern Poverty Law Center designated an anti-LGBTQ hate group that actively spreads misinformation about LGBTQ people and pushes baseless legislation and lawsuits to legalize discrimination, including just last month at the Supreme Court. The Times left out these facts in its glowing announcement of French's hiring, and also forgot to mention his work as a co-signer on the 2017 Nashville Statement, which erased LGBTQ voices of faith and falsely stated 'that it is sinful to approve of homosexual immorality or transgenderism.' The Times had the gall to claim French as a 'faith' expert despite this known history.
The Times' opinion section continues to platform non-LGBTQ voices speaking up inaccurately and harmfully about LGBTQ people and issues. This is damaging to the paper's credibility. The Times opinion section editors' love letter to French yesterday shows a willful disregard of LGBTQ community voices and the concerns so many have shared about their inaccurate, exclusionary, often ridiculous pieces. Last year, the Times ended popular trans writer Jenny Boylan's column, leaving the opinion section with no trans columnists and a known lack of transgender representation on its overall staff. Who was brought on after Boylan? Pamela Paul, who has devoted columns to anti-transgender and anti-LGBTQ disinformation, and David French. This reflects a growing trend on the news and opinion pages of misguided, inaccurate, and disingenuous 'both sides' fearmongering and bad faith 'just asking questions' coverage. The Times started 2023 by bragging about hiring another anti-trans writer, so LGBTQ leaders, organizations, and allies should make a 2023 resolution not to stay silent as the Times platforms lies, bias, fringe theories and dangerous inaccuracies."
Examples of French's anti-LGBTQ activism:
Examples of NYT columnist Pamela Paul's anti-LGBTQ work:
Recent examples of inaccurate news coverage of LGBTQ people and youth, and their consequences:
In court documents, the state of Texas quoted Emily Bazelon's June 15 report in the New York Times Magazine to further target families of trans youth over their private, evidence-based healthcare decisions. Every major medical association supports gender affirming care as best practices care that is safe and lifesaving and has widespread consensus of the medical and scientific communities.
The World Professional Association of Transgender Healthcare (WPATH), the world's leading medical and research authority on transgender healthcare, criticized the Times' November 2022 article "They Paused Puberty, But Is There a Cost?" as "furthering the atmosphere of misinformation" about healthcare for trans youth, noting its inaccurate narratives, interpretations and non-expert voices. WPATH noted the Times elevated false and inflammatory notions about medications that have been used safely in non-LGBTQ populations for decades without an explicit statement about how the benefits of the treatment far outweigh potential risks.
Writer Michael Powell elevated anti-transgender voices to falsely assert, in a piece about one successful transgender athlete, that transgender athletes are a threat to women's sports. Powell's other pieces have been used to support Pamela Paul's inaccurate opinion essays falsely claiming "women" are being erased by the inclusion of trans people in discussions about abortion access.