What to know about cryptocurrency and real estate
The future is here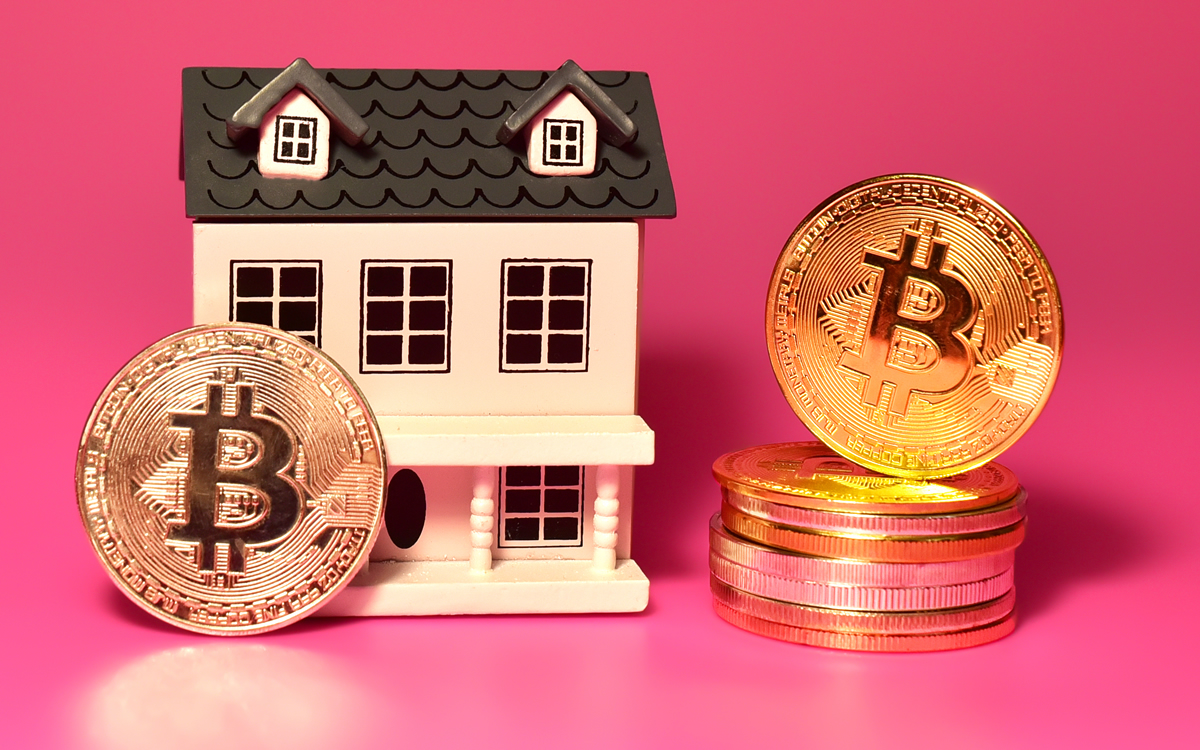 Cryptocurrency. It's certainly a popular buzzword today in financial and investment circles – and in larger segments of the population generally. While at first largely contained to the realm of investments, the use of cryptocurrency is increasing for consumers across the board – and in the real estate market, it is no different.
It is quickly becoming easier and more profitable to use cryptocurrency in the real estate market, a trend that many experts anticipate will continue, particularly with the advent of blockchain technology and smart contracts. Without question, it will take time to thoroughly familiarize yourself with the ways that cryptocurrency can be used in the real estate market, and many wonder how to best prepare for a future in which cryptocurrency is increasingly used.
As we move toward that future at a rapid pace, let's take a look at a few of the ways that bitcoin might be used in the real estate market, including:
• Buying and Selling: An increasing number of real estate listings across the country, and indeed around the world, allow buyers and sellers to utilize cryptocurrency to their advantage. In many cases, buyers will have the opportunity to pay with cryptocurrencies, while sellers have the option to either accept the digital currency directly or convert it to other currency if desired. The advantage of using blockchain during cryptocurrency transactions also means that transactions are confirmed in a secure digital ledger, which is appealing to many buyers and sellers.
• Cryptocurrency and Rental Properties: Increasingly, those looking at rental properties, either to live in themselves or as investments to rent to others, may soon have the opportunity to use cryptocurrency to do so. Some major companies like Expedia are already offering customers the opportunity to rent properties temporarily using bitcoin, and it is anticipated that this trend will expand into many aspects of the rental market in the near future. For those who have cryptocurrency and want to rent, or for those who own rental properties as investments, this is exciting news that opens the door to many potentially profitable possibilities.
• Use of ICOs: ICOs (short for Initial Coin Offerings) are gaining popularity among real estate sellers and investors, a trend that is also expected to continue. Essentially, ICOs are utilized to create platforms in which sellers could list their property for fractional ownership by investors. While fractional ownership is certainly not a new concept in real estate investment, many think that the crypto industry offers an advantage, as it is far cheaper to maintain the assets' security on blockchain than through previously used more traditional measures.
These are only a few ways of many that cryptocurrency is expected to play an increasingly important role in the future of real estate. While using cryptocurrency to purchase real estate may present many appealing advantages, there are still a few potential downsides to consider as well. After all, before entering into any real estate transaction, it's important to have a well-rounded understanding of both the advantages and any possible disadvantages, including:
Volatility: As the stock market fluctuates from day to day, so too can cryptocurrency – sometimes in an even more volatile way. It is important to understand that the exchange rate may change suddenly and to be prepared if it happens.
Security Issues: Although blockchain is in theory extremely secure, as with anything digital in our world of shared technology, there are hackers, scammers, and various cybersecurity threats that those utilizing cryptocurrency should be aware of. Remaining vigilant in responding to these types of potential threats will be essential as cryptocurrency increasingly becomes part of the real estate market.
Tax implications: Particularly as cryptocurrency is still relatively new to the real estate market, there may be a variety of new and unique tax implications, some of which may still be evolving in many respects. Before entering into a cryptocurrency transaction, consulting both with your agent and with a financial adviser who can explain any potential tax implications will be important.
While the future of cryptocurrency in real estate is bright, and while many exciting changes are on the horizon, one thing that remains a constant in real estate is the importance of finding a talented and experienced real estate agent who can guide you through the process, and help you reach your goals. At GayRealEstate.com, we're here to help you do exactly that. Call us any time. We'd be honored to help you find the perfect agent to help you achieve your real estate dreams.
Jeff Hammerberg is founding CEO of Hammerberg & Associates, Inc. Reach him at 303-378-5526 or [email protected]. 
Standing on both feet in the current real estate market
Interest rates are up and contingencies are back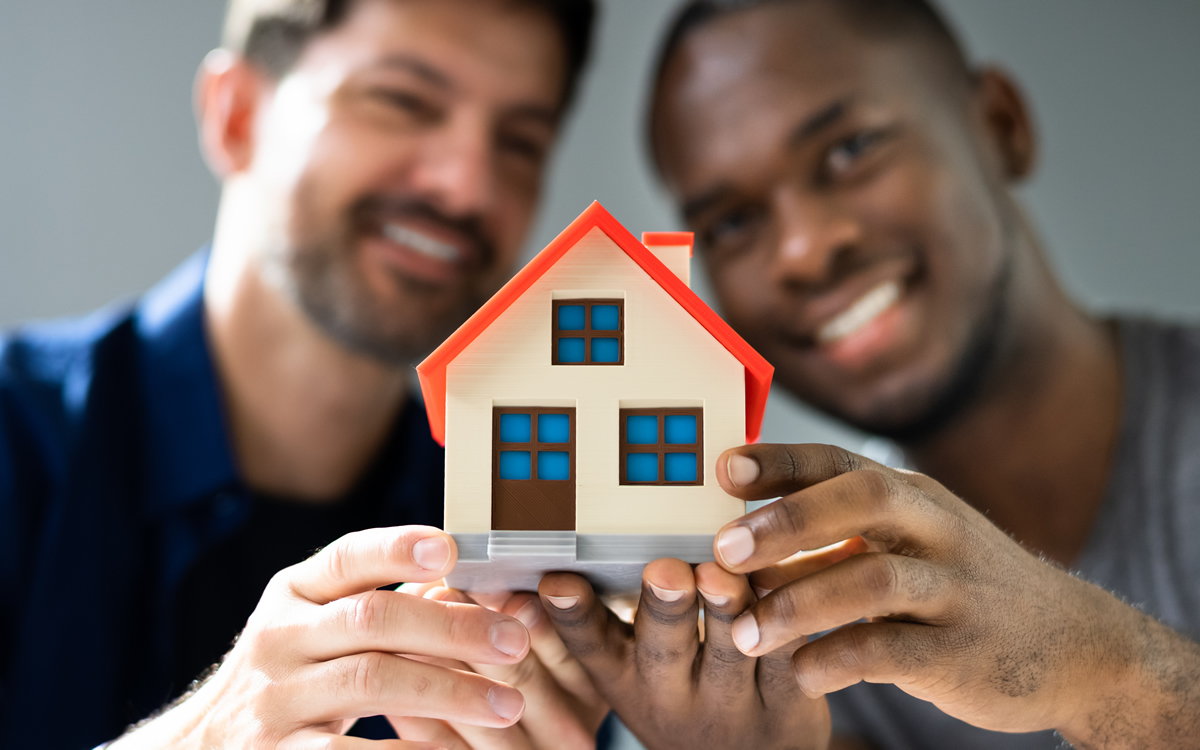 Gone are the days of a home receiving 25 offers and going well over asking price by more than $250,000. One would think…
The housing market in our immediate area as well as most of the United States has changed from what we've seen during the earlier pandemic days. Here in the nation's capital, we have seen a market that is more in keeping with what we have historically seen. The fall market this year has brought on a substantial amount of new inventory to the market, which is consistent with earlier market trends. We have seen the prices reduce a bit and we have seen days on market linger a bit. But what exactly is going on here?
RISING MORTGAGE RATES
For two years we saw a wild real estate market that was fueled by the need for more space, new space, fresh space, and insanely low interest rates. The lack of inventory in the market also assisted in allowing sellers to get substantial amounts of money over their asking price and left buyers giving everything away. Since then the landscape has changed. Due to higher than the "old normal" interest rates, the market has begun to correct itself a bit. I would like to point out that the interest rates are NOT the only reason for the market correcting itself, this is also due to the influx of inventory coming to the market. Buyers now have so many options to look at, things to consider, and time is truly back on their side in order to make a more sound and informed decision when it comes to home ownership.
Please don't get it twisted — if a home is well photographed, well marketed, and well priced in addition to having a brilliantly charming Realtor at the open house — it will surely sell with several offers and over asking. That is just no longer the norm.
TIT-FOR-TAT NEGOTIATIONS
Although we no longer live in a world where sellers can expect to receive $250,000 above asking, we also don't live in a world where buyers can expect to offer 30-50 percent less than asking and expect for the results to be positive. Similar to dating – we are back to a more intimate handholding experience when it comes to both the home buying and selling experience. As a seller it is important to ensure that your home is in tip-top shape while pricing it properly. As a buyer you should ensure that you have a great pre-approval, provide an appropriate EMD and realize that now you can include CONTINGENCIES! Yes! Once again, you can actually have a home inspection, financing contingency and even a radon test if you are feeling frisky. Those are the most valuable changes in the market for buyers.
INFLATION OR INFLATEGATE?
While turning on the news might be grim these days between inflation, the stock market, and interest rates – home prices are still over 6 percent more expensive than this time last year. If you look at the job market for example, unemployment is at an all-time low. You are still getting paid every week and if your manager makes you angry enough you have the flexibility to quit one job and find another relatively quickly. This mindset combined with an increase in active home listings and decrease in demand – you will likely still say: "Let's go buy a home."
Justin Noble is a Realtor with Sotheby's international Realty licensed in D.C., Maryland, and Delaware for your DMV and Delaware Beach needs. Specializing in first-time homebuyers, development and new construction as well as estate sales, Justin is a well-versed agent, highly regarded, and provides white glove service at every price point. Reach him at 202-503-4243,  [email protected] or BurnsandNoble.com.
What you get for the money in D.C.
Plenty of options from $200,000 to $10 million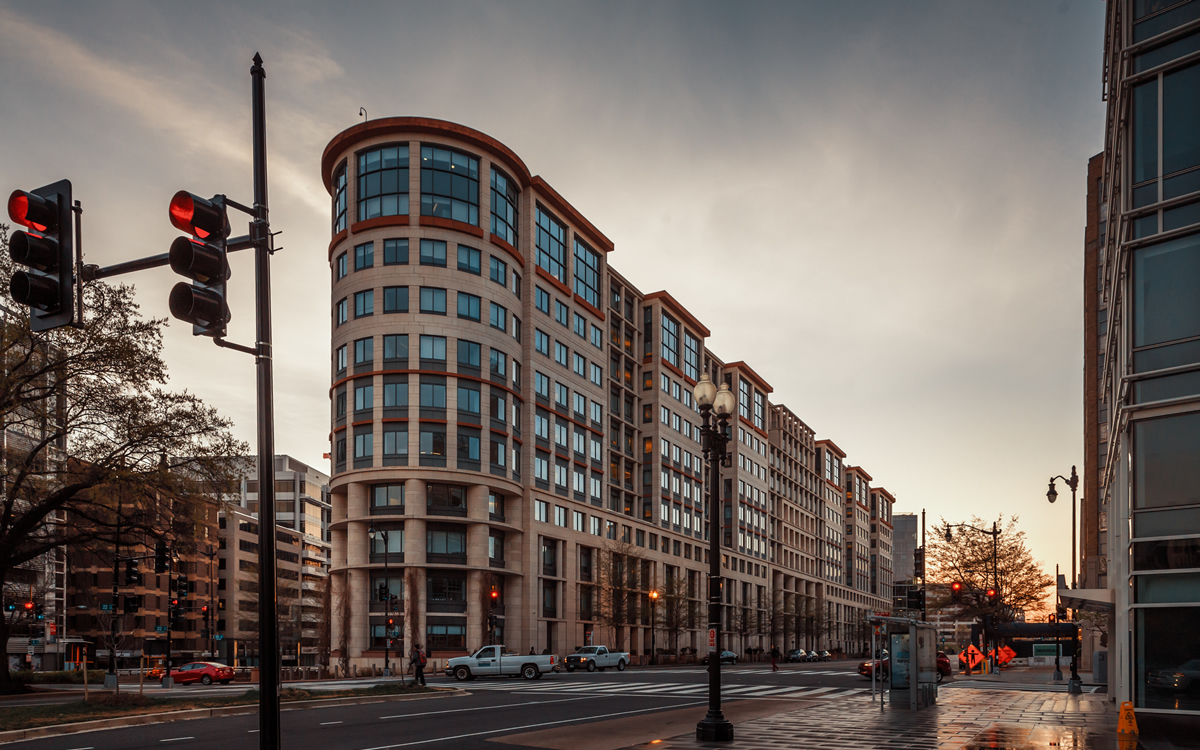 As I write this, the national average 30-year, fixed-mortgage rate is 6.33%, with VA and FHA loans hovering around 5.7%. These rates can fluctuate based on the amount of your down payment, your assets and liabilities, your credit score, and the type of home you purchase.
A $400,000 mortgage that cost $1,686 per month in 2021 at 3% will now increase your monthly payment by an additional $798. Sadly, this may eliminate a portion of the buyer pool or necessitate postponing a purchase, particularly for the first-time buyer.
On the other hand, we are beginning to see an increase in inventory, longer marketing time, periodic price reductions, and even offers of closing help and repairs to items found in a home inspection. So where are these homes and what do you get for your money?
First, let's define the term "home."
There are two types of fee simple structures: a detached house and a rowhouse (a.k.a. townhouse in the suburbs). With a fee simple purchase, you own the land and the structure(s) on it.
Another type of home is a condominium, where you own the unit and a corresponding percentage of the land beneath the building and the common areas within it.
In a cooperative apartment, instead of owning the unit and peripheral areas, you own shares of stock in the corporation that holds those things.
Believe it or not, you can still buy property in D.C. for less than $250,000. It will most assuredly be a condo or co-op. It will probably be a studio or one-bedroom, although there are a few two-bedroom units and even four three-bedroom units currently available to choose from. If you're looking under $100,000, however, you'll be sleeping in your very own parking space.
Where are these inexpensive homes hiding? You can find many of them in Adams Morgan, Cleveland Park and Petworth and quite a few east of the river in Congress Heights, Deanwood, Hillcrest, and Randall Heights.
River Park, a popular co-op along the Southwest Waterfront, features a 2-bedroom, 2-bath unit for only $189,000, if your budget can withstand a monthly fee of nearly $1,400, including property taxes and utilities.
If you raise your purchase price to $500,000, then you can select from 538 available homes, including dozens of rowhouses in Anacostia, Congress Heights, Deanwood, and Lily Ponds just west of the Anacostia Freeway.
One-bedroom condos and co-ops abound in this price range as well, so check out those in Brightwood, Brookland, Capitol Hill, and even Friendship Heights and Georgetown. For the brand-conscious, there's even a 1,000-square-foot one-bedroom co-op available at the Watergate for only $425,000, reduced from $570,000. Who says you can't get a bargain in D.C.?
In the $500,000 to $750,000 range, you can live pretty much wherever you want by selecting from a rowhouse or detached home in the Brookland-Woodridge-Michigan Park-Riggs Park enclave or an assortment of two-bedroom condos in Columbia Heights, Dupont Circle and Logan Circle, and even three-bedroom units in Shaw. Why not? There are 471 homes to choose from.
Inching up further to $1 million, there are 330 homes on the market: beautifully renovated houses in Park View, Petworth, 16th Street Heights, Brookland, Brightwood and Capitol Hill, as well as condos in Georgetown and co-ops in Foggy Bottom.
If you can afford the next price band of $1 million to $1.5 million, 197 homes await. There are some lovely three- and four-story rowhouses available in Bloomingdale, Capitol Hill near the H Street Corridor, and Columbia Heights. You'll also find condos in West End, in the Central Business District, and along the U Street Corridor.
There are 83 homes available in the $1.5 million to $2 million range. Select from fee simple properties in Upper NW, Capitol Hill, Chevy Chase, and Georgetown, or splurge and choose one of two two-bedroom, 2.5-bath condos at the Ritz-Carlton. You'll only pay a "small" monthly fee of about $3,100.
For those lucky people for whom price is no object, there are 142 homes currently listed from $2 million to $10 million. They are scattered throughout Georgetown, Forest Hills, Logan Circle, Dupont, Kalorama, Wesley Heights, and the Embassy Row area of Massachusetts Avenue.
Unlike New York or Los Angeles, you won't find anything in the tens of millions, but there are four homes listed between $10 million and $12 million in Wesley Heights and Massachusetts Avenue Heights, as well as one 11-bedroom beauty in Forest Hills, with an estimated 17,000 finished square feet on four levels – just perfect for you and 10-20 of your closest friends.
Valerie M. Blake is a licensed Associate Broker in D.C., Maryland, and Virginia with RLAH Real Estate / @properties. Call or text her at 202-246-8602, email her via DCHomeQuest.com, or follow her on Facebook at TheRealst8ofAffairs. 
When does it make sense to pay for mortgage points?
It depends on how long you plan to stay in the house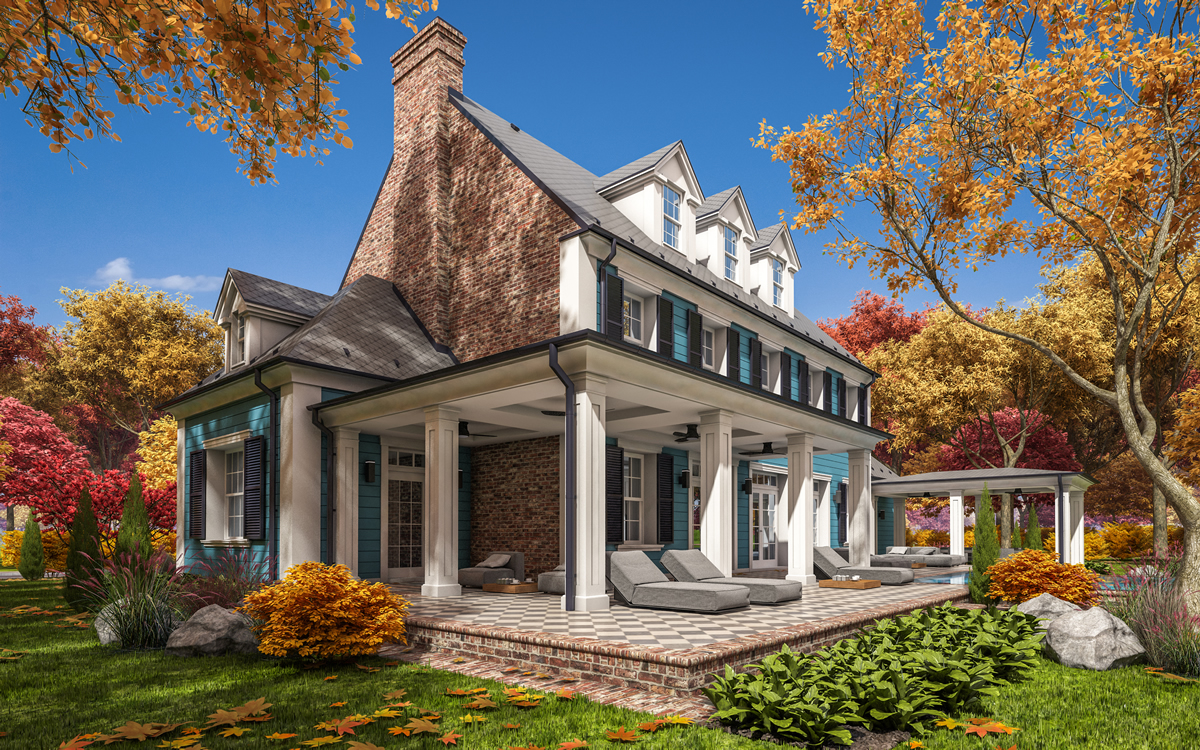 Sometimes when you hear people talking about mortgages you might hear the term "mortgage points." In case you are wondering what that means, here's the definition: Mortgage "points" are the fees a borrower pays in order to lower the interest rate on their loan. Sometimes referred to as "discount points" – since it discounts your rate (but increases your closing costs).
According to lender Brooke Lowry with Atlantic Coast Mortgage, the decision to use points relates to timeframe. She says, "The clear advantage of paying points is that it lowers your monthly payment. The clear disadvantage is that is increases the amount of cash due at closing. So, how do you decide if paying points makes sense or not? It really comes down to timeframe. Let's say you pay $2,500 in points to lower your monthly payment by $50 per month. You would recapture the cost of paying points ($2,500 in this example) in 50 months. And after that is when you would start realizing the benefit of the points you paid several years earlier."
So, if you plan on staying in your home for a longer period, and don't plan on refinancing anytime soon, you might want to buy down your rate with points. As Brooke says, "The bottom line is that if you plan to have the same mortgage for a long period of time, then paying points can make sense since you give yourself a long enough runway to recapture the upfront cost and then benefit from the continued monthly savings. If you think you'll refinance your loan, or potentially sell the house, then many times minimizing the amount of points you pay, or avoiding them altogether, can benefit you in the long run. The hard part is, none of us know when rates will fall so it's hard to decide which option makes the most sense."
For some people having the extra cash on hand to put toward the closing costs, a bathroom renovation once they move in, or just for moving costs and various other needs is more important. For others, having the lower rate and keeping the monthly payment down for as long as possible is more important. As one of my college professors used to say, "Context is everything." 
Joseph Hudson is with the Rutstein Group of Compass and can be reached at 703-587-0597 or [email protected].