Caitlyn Jenner attacks transgender female athletes
"I don't think biological boys should compete in women's sports — we have to protect women's sports. That's the bottom line"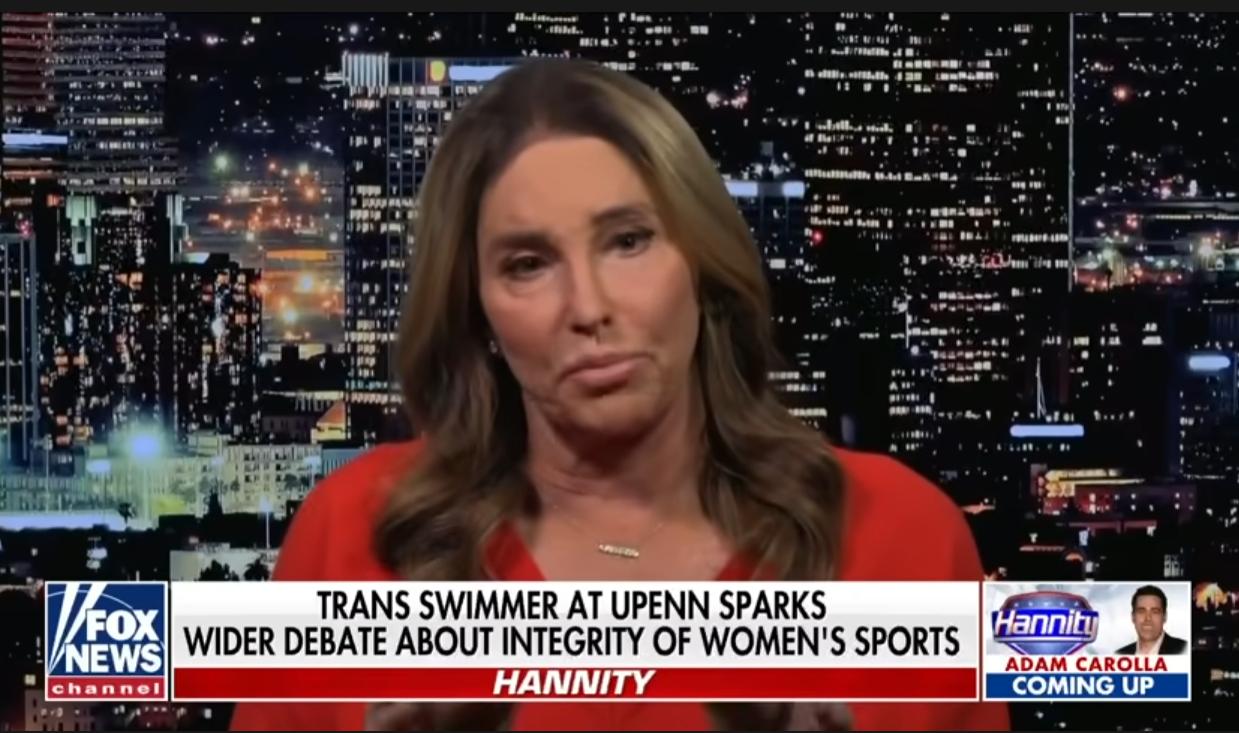 This week coming up in Atlanta, the NCAA Women's Division I Swimming and Diving Championships, begin on March 16. One of the top-seated competitors is Lia Thomas from the University of Pennsylvania Women's Team. The 22-year-old senior is no ordinary athlete as she is a Trans female at the center of a rancorous national debate over Trans athletes in competition sports.
Earlier this month Thomas was profiled in a cover story for Sports Illustrated magazine in an exclusive interview explaining why she has to compete when many—including some teammates—say she shouldn't be able to compete against other women. "The very simple answer is that I am not a man,' Thomas told SI. "I'm a woman — so I belong on the women's team."
Her answer rankled opponents of Trans girls and females participating in sports including reality-television star, a pre-transition Olympian, and conservative Trump Republican Caitlyn Jenner. In a March 4 2022 by Barbara McMahon, UK journalist based in Los Angeles for the British tabloid The Daily Mail, Jenner tells her; "I don't think biological boys should compete in women's sports — we have to protect women's sports. That's the bottom line."
"I respect her right to transition and I hope she has a wonderful, wonderful life. But she grew up as a biological boy and I don't think it's fair that she's competing in women's sports,'" Jenner tells The Daily Mail. "Her cardiovascular system is bigger, her heart is bigger, she's got longer arms and legs."
"Three years earlier, she was on the men's team ranked 462; now she's No. 1 in the same event for women? Obviously, it's not fair," Jenner comments.
Thomas is adhering to the standards and regulations set out by the U.S. National Collegiate Athletic Association (NCAA), which requires Trans female athletes to be on hormone therapy for at least 12 months before they can compete.
The NCAA adopted new policies in January covering the competition of transgender athletes, creating a "sport-by-sport" approach that also requires documentation of testosterone levels across the board amid a fervor of recently transitioned swimmers breaking records in women's athletics.
Although the policy defers to the national governing bodies for individual sports, it also requires transgender athletes to document sport-specific testosterone levels beginning four weeks before their sport's championship selections. The new policy, which consistent with rules for the U.S. Olympics, is effective 2022, although implementation is set to begin with the 2023-24 academic year, the organization says.
The NCAA guidelines now specify that Trans athletes would need to register continuously on HRT for 36 months before applying to swim as a woman. Thomas has been on HRT for a total of 34 months, however she is covered as the new policies have not yet been implemented.
Although critics charge that the NCAA policies doesn't go far enough in protecting women's sport and essentially make an exception for Thomas, Jenner agreed that the collegiate swimmer is following the rules. "But the rules have to change," Jenner claims.
'Here's an example: I play golf and, seven years after my transition, I still have a big advantage over women players. I'm 6ft 1in. I have longer arms than the ladies and I can outdrive them by a hundred yards,' she explains. 'Even being off testosterone and on oestrogen for seven years now, what I've got left over is still more than they've ever had. So, it wouldn't be fair.'
Jenner told the Daily Mail she was regularly invited to take part in ladies' golf tournaments, but she always turned them down. "I'd feel bad taking a trophy away from one of the ladies at our club who really deserves it," she said.
Jenner says she fully supports Thomas embracing her gender identity and living as a woman, but she says she does not understand her motives in sport.
"I don't see how you can be happy beating other girls under these circumstances. You have to have a sense of personal responsibility. You can still enjoy sports but not play at a competitive level, right?"
In January Jenner also attacked Thomas:
We must protect women's sports. We cannot bow down to the radical left wing woke world and the radical politically charged agenda of identity politics. pic.twitter.com/LBRx3w8hrQ

— Caitlyn Jenner (@Caitlyn_Jenner) January 28, 2022
Jenner continues to draw a firestorm of criticism for her viewpoints regarding Trans girls and women in sports.
Last Spring, while running as a conservative Republican candidate for the Office of Governor in the special recall election of incumbent Democratic Governor Gavin Newsom, Jenner was asked by a reporter from celebrity news tabloid TMZ about her position on the multiple pieces of anti-Trans youth sports legislation across the United States, outside a coffee shop in her hometown of Malibu.
Jenner responded that she saw it as a question of fairness saying that she opposed biological boys who are Trans- competing in girls' sports in school. "It just isn't fair," Jenner said adding, "and we have to protect girls' sports in our school."
This past February Jenner attacked those members of the Trans community battling for greater inclusion of Trans girls and females in sports as "a fringe minority" accusing them of endangering children with transgender policies.
'RUINING IT FOR EVERYBODY': @Caitlyn_Jenner blasts 'fringe' members of LGBTQ community, accusing them of endangering children with transgender policies. pic.twitter.com/EUrhkaftt2

— Fox News (@FoxNews) February 23, 2022
Scottish pro Zander Murray inspires fellow soccer player to come out as gay
Murray, 30, came out during an interview posted on the website of his club, saying "the weight of the world is now off my shoulders"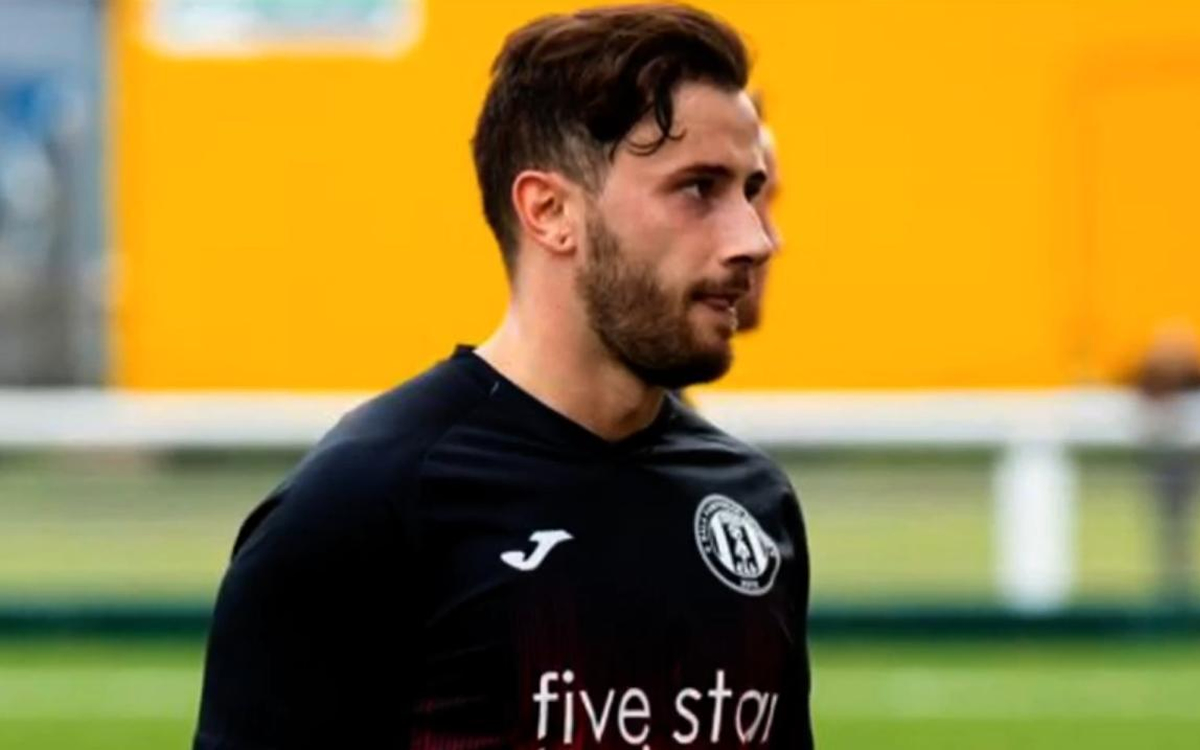 Two weeks after making headlines as the first-ever senior Scottish pro soccer player to come out as gay, Zander Murray is revealing the impact his courageous decision has had on at least one closeted player. Murray tweeted a message he received that shows the difference an athlete coming out can make.
"I just wanted to tell you that you've been a massive inspiration for me to come out to teammates and family," the anonymous player told Murray, according to the tweet.
"As a young footballer I find it difficult to be myself as it is but being gay and keeping it secret was so challenging. It felt amazing when I told my teammates, they were super supportive."
Murray shared the message with a heart emoji and the words: "Makes it all worthwhile young man."
Makes it all worthwhile young man ❤️ pic.twitter.com/4d2pVK2VU6

— Zander Murray (@ZanderMurray) September 27, 2022
Murray, 30, came out during an interview posted on the website of his club, the Gala Fairydean Rovers, on September 16, explaining "the weight of the world is now off my shoulders."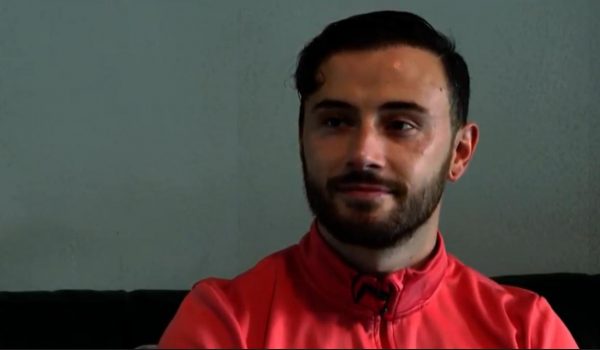 As the Los Angeles Blade has reported, Jake Daniels of Blackpool came out as gay in May, the first U.K. male pro soccer player to come out in more than 30 years. Justin Fashanu was the first in Britain men's soccer to come out back in 1990. Homophobic and racist media reports drove Fashanu to suicide eight years later.
Reaction to Murray's coming out last month has been "incredible," he's told reporters. One of those reaching out to congratulate him was Olympic gold medalist Tom Daley. The U.K. diver sent him a DM, Murray told a British interviewer.
"He messaged me while I was on my way back from football training in a car with four boys. I had tears in my eyes seeing his direct message, and I messaged him back.
"I said, 'Look I am in a car on the way back from football with four boys and I've got tears in my eyes and I don't even care.'"
Prior to coming out, Murray had been "living in fear 24/7," he told Sky Sports. "I can't explain it. You're hiding your phone in case you get messages from friends, constantly double-checking if you have a team night out, you're cautious with what you're saying.
"It's very hard, especially for myself, I'm a character in that dressing room. I'm not quiet in that dressing room, I like to have the banter and to get stuck in, so very challenging."
But Murray said he couldn't have decided to come out "at a better time, at a better club." So why now? He posted the answer on Instagram with several bullet points, including:
"Gay male footballers in the UK need role models.
Majority are terrified to come out to friends/family/teammates (trust me a few have reached out already!)."
STV Weekend News Sunday, September 18, 2022 Zander Murray
Gay men challenge Qatar death penalty for homosexuality
Country to host 2022 World Cup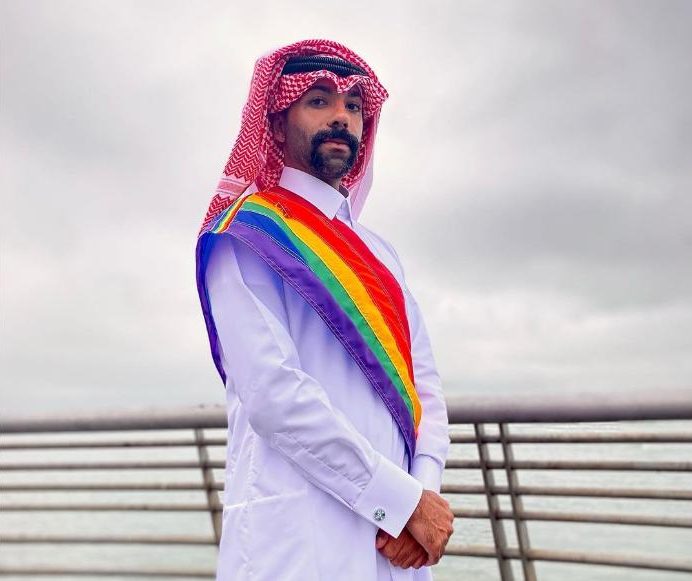 Gay men are blowing the whistle now, two months before the World Cup, demanding the host nation of Qatar change its anti-LGBTQ ways.
The Middle Eastern country where Islam is the state religion will welcome soccer players, coaches and fans from all around the planet, beginning Nov. 20, for matches that will pit nation against nation.
Qatar has promised to welcome LGBTQ foreigners, even as its own people are tortured and put to death for being who they are.
On Monday, Qatar's ambassador to Germany got an earful from one of those men at a human rights conference in Frankfurt, hosted by the German Football Association, according to a report by the Associated Press.
Fan representative Dario Minden spoke in English directly to Abdulla bin Mohammed bin Saud Al Thani, about who he is and who he loves, Minden told him to "abolish the death penalty" for homosexuality.
"I'm a man and I love men. I do — please don't be shocked — have sex with other men. This is normal," Minden told Al Thani. "So, please get used to it, or stay out of football. Because the most important rule in football is, football is for everyone. It doesn't matter if you're lesbian, if you're gay. It's for everyone. For the boys. For the girls. And for everyone in between.
"So, abolish the death penalty. Abolish all of the penalties regarding sexual and gender identity," he said.
Although organizers promised Al Thani an opportunity to respond, the Associated Press reports that portion of the conference was closed to the public and the news media and was not televised.
Earlier, Al Thani reportedly complained to those assembled that the issue of human rights was a distraction from the World Cup, even though the event was titled, "Sport and Human Rights."
"We all care about human rights," said Al Thani. "But I would have enjoyed (it) more if I saw some concentration not only on just one subject, but the enjoyment of football and the football effect on people around the world."
More than 5,000 miles away in San Francisco, a gay Qatari physician has organized a petition to tell the land of his birth: Love Is Not A Crime.
Doctor Nasser Mohamed decided to come out in 2010 following a visit to the U.S., and spent his residency in Connecticut before moving to California in 2015.
Mohamed wrote in an op-ed published by Outsports last month that he has spent the last decade caring for the LGBTQ community in outpatient settings and growing as an activist.
"Being an LGBT person is a criminal offense in the legal system in Qatarm as is sex between two men. There are state-sponsored conversion-therapy practices, and LGBT-affirming psychotherapy is not offered." He wrote how law enforcement uses media and chat rooms to find, jail and punish people for being LGBTQ.
"Visibility of the local LGBT community in Qatar, and the exposure of their treatment, are absolutely essential," Mohamed wrote. "I am doing my part by speaking up."
Editor's note: Find out about Mohamed's petition by clicking here. He is also raising money through a GoFundMe account to provide him with funding for his activism as well as security and protection.
Carl Nassib returns to Tampa
Former Las Vegas Raiders defensive end came out as gay in June 2021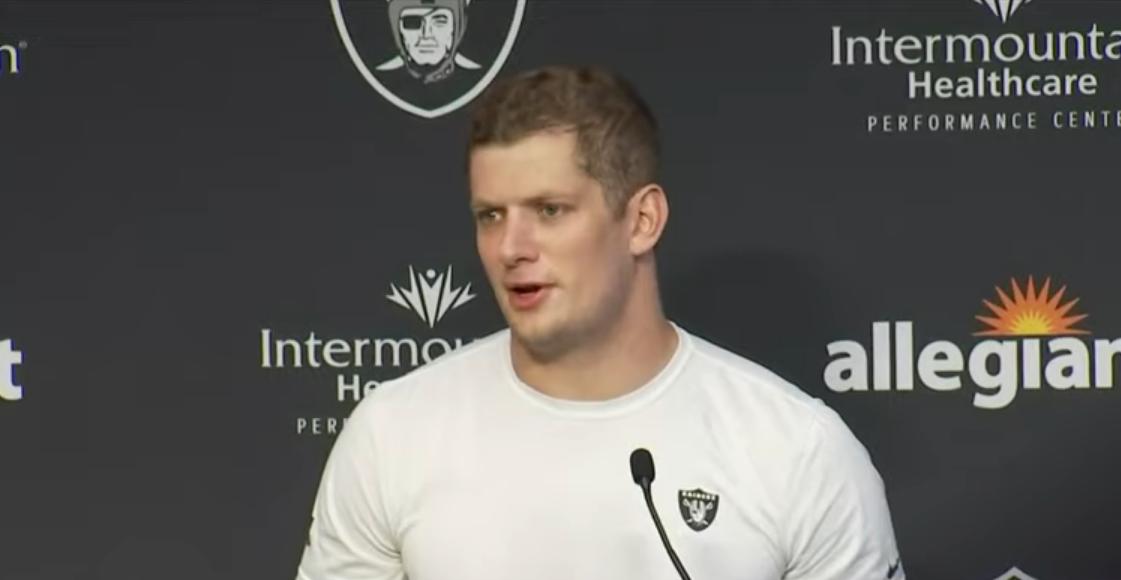 Carl Nassib, who made headlines in June 2021 when he became the NFL's first out gay active player, reportedly has signed a one-year contract with his former team, the Tampa Bay Buccaneers.
The 29-year-old defensive end was released by the Las Vegas Raiders in March, and became a free agent. NFL sources said that was due to his contracted salary amount — $7.75 million — and not any reflection on his sexual orientation.
ESPN's Adam Schefter broke the news with a tweet.
Buccaneers reached agreement on a one-year deal with former Raiders' DE Carl Nassib, per source.

— Adam Schefter (@AdamSchefter) August 15, 2022
When Nassib came out last summer, he announced he was donating $100,000 to the Trevor Project, and for Pride Month this year he made a new pledge to help LGBTQ youth. He promised to match donations to the Trevor Project, dollar for dollar, up to $100,000.
Will Buccaneers quarterback Tom Brady welcome Nassib?
As Outsports reported, he's never made any comments about playing with someone gay. Brady's former New England Patriots teammate Ryan O'Callaghan recalled that before he came out in 2017, following his retirement, there was one time that he missed the team bus and Brady gave him a ride in his car to that day's practice.
O'Callaghan told Outsports he believes Brady would have "absolutely" accepted him if he had come out at that time.
"Being married to a super model I'm sure he's met a few gay people in his life," said O'Callaghan.
Brady wed Brazilian fashion model Gisele Bündchen in 2009.
Legendary Boston sports columnist Steve Buckley of the Athletic came out as gay in 2011 while at the Boston Herald. He told Outsports that Brady has always been friendly and cooperative, even after Buckley came out.
This is the second time around at Raymond James Stadium for Nassib. He played for the Buccaneers for two seasons prior to joining the Raiders in 2020. His NFL career began in 2016 with the Cleveland Browns.
As Jason Owens reported for Yahoo! Sports, Nassib was far more productive in Tampa as a part-time starter, recording 6.5 sacks in 2018 and six sacks in 2019. The NFL's website shows he played just 242 defensive snaps and earned 1.5 sacks last season.
In 86 games including 37 starts, Nassib's recorded 22 career sacks, 164 tackles, 53 quarterback hits and four forced fumbles.
In addition to Brady, Nassib's new teammates are Akiem Hicks and William Gholston at defensive end and outside linebackers Shaquil Barrett and Joe Tryon-Shoyinka. Given that the Buccaneers finished seventh in the NFL in sacks last season with 47, Nassib will be expected to improve Tampa Bay's chances when their season begins on Sept. 11 in Dallas.