Roe leak stokes fears that LGBTQ rights are now at heightened risk
Legal experts diverse on degree of threat to marriage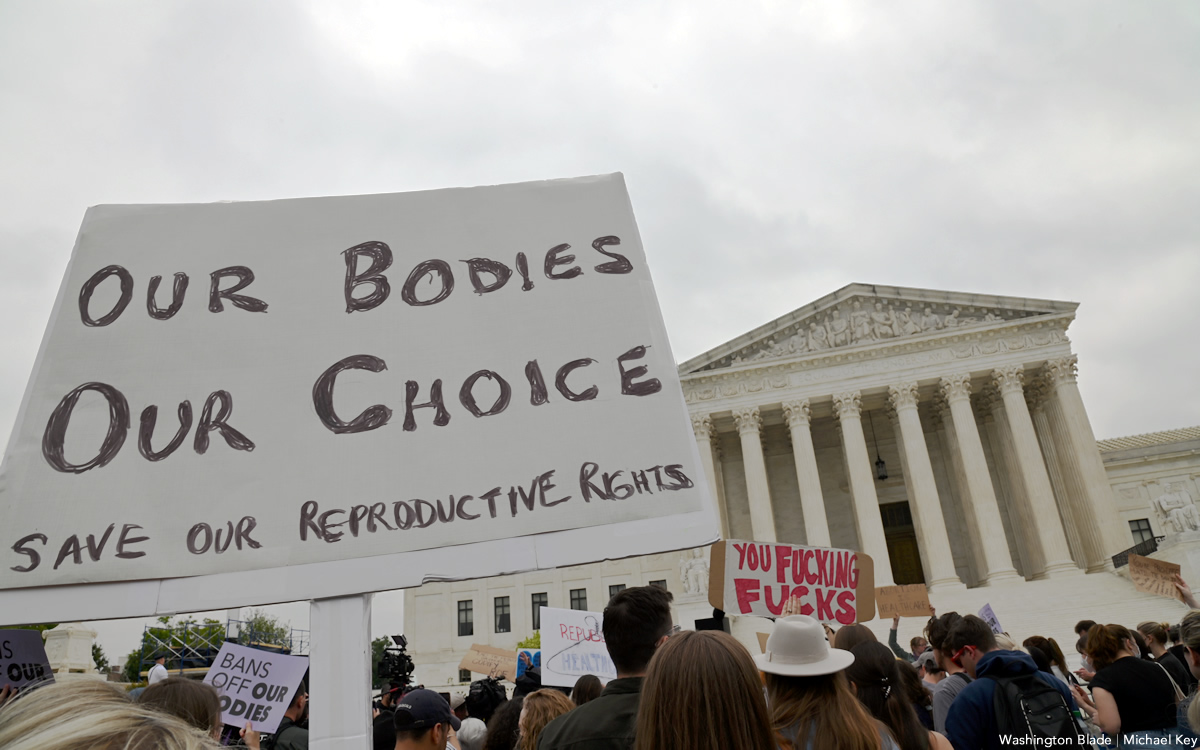 Fears that same-sex marriage and other LGBTQ rights could be on the chopping block are at a new high after a leaked draft opinion from the U.S. Supreme Court that would explicitly overturn precedent in Roe. v. Wade, although the degree of perceived danger differs among legal observers.
Although language in the leaked draft by U.S. Associate Justice Samuel Alito, which was published late Monday by Politico and confirmed as "authentic" by the Supreme Court, specifically distances the potential ruling from Obergefell v. Hodges, the general reasoning against finding unenumerated rights in the U.S. Constitution could apply to challenges to the landmark 2015 marriage decision.
Karen Loewy, senior counsel for the LGBTQ group Lambda Legal, told the Washington Blade if the draft decision were to become final it would "have no good implications" for either the Obergefell or Lawrence decisions.
"The analysis that Justice Alito has laid out really calls into question the sort of underlying liberty and dignity jurisprudence that really was the underpinning of cases like Lawrence and Obergefell," Loewy said. "It requires a really cramped vision of what is constitutionally protected, that is tied to histories of oppression that are really, really concerning."
Alito obliterates long-standing precedent, as defined in the 1973 Roe. v. Wade decision and subsequently affirmed in the 1992 decision in the Planned Parenthood v. Casey, finding a woman's right to have an abortion is protected under the 14th Amendment.
"We hold that Roe and Casey must be overruled," Alito writes. "The Constitution makes no references to abortion, and no such right is implicitly protected by any constitutional provision, including the one on which the defenders of Roe and Casey now chiefly rely — the Due Process Clause of the 14th Amendment."
Alito makes clear for the Supreme Court to find any unenumerated rights under the 14th Amendment, the right must be "deeply rooted in this Nation's history and tradition" and "implicit in the concept of ordered liberty."
Such an analysis would directly impact LGBTQ rights found under the 14th Amendment. In fact, three separate times over the course of the draft opinion, Alito compares the right to abortion to rights for LGBTQ people as defined by the U.S. Supreme Court.
Those references, however, aren't to threaten those decisions, but to bolster the case for overturning precedent as established by Roe and limit the impact of the draft opinion.
"Roe's defenders characterize the abortion right as similar to the rights recognized in past decisions involving matters such as intimate sexual relations, contraception, and marriage," Alito writes, "but abortion is fundamentally different, as both Roe and Casey acknowledged, because it destroys what those decisions called 'fetal life' and what the law now before us describes as an 'un-born human being.'"
In another instance, Alito includes Obergefell and Lawrence among a multitude of cases in a multi-page footnote giving examples of where the Supreme Court has decided to overturn precedent, which the draft opinion would do for Roe v. Wade. Another time, Alito rejects arguments from the U.S. solicitor general that abortion and marriage are connected, asserting "our decision concerns the constitutional right to abortion and no other right."
Loewy, however, said the fundamental nature of the draft opinion, despite Alito's rejection that abortion is comparable to LGBTQ rights, undermines that analysis no matter how many times he articulates it.
"The third time is where he offers a fig leaf saying, 'This analysis is just about abortion rights. It's not about anything else,' and so suggests that it would leave untouched a case like Obergefell, when the analysis that he has offered in this opinion clearly leads to the opposite result," Loewy said.
Indeed, the sweeping nature of Alito's reasoning against finding unenumerated rights under the Constitution has led some observers to believe the draft was written by Alito alone and without the input of the other eight justices, which could mean the final decision would be a consensus different from the opinion that was leaked. (Upon publishing the leaked opinion, however, Politico did report the Supreme Court has five justices who will vote in favor of overturning Roe, which means without question such a ruling has a majority.)
Not all observers see the opinion in the same way and are interpreting Alito's references to Obergefell and Lawrence as less threatening.
Dale Carpenter, a conservative law professor at Southern Methodist University who's written about LGBTQ rights, downplayed the idea the draft opinion against Roe would be a prelude to overturning Obergefell based on Alito's words denying the connection.
"The opinion tries to make it clear that it does not affect other unenumerated rights, like Lawrence and Obergefell and other fundamental rights cases, like contraceptive cases and other marriage cases," Carpenter said. "So that's comforting, I think, to LGBT rights advocates. Second, it says that there's a fundamental distinction between those other cases and the abortion cases in that the abortion cases involve fetal life or potential life. And so, that I think, is a ground for setting a difference between them."
Carpenter, however, conceded the mode of analysis in the opinion overturning Roe "is not very friendly to unenumerated rights like marriage and sexual intimacy," so while Obergefell and Lawrence may face no immediate threat "there might be a longer term concern about decisions like those."
A follow-up ruling from the Supreme Court rolling back the right for same-sex couples to marry would be consistent with a 2020 dissent from Alito and U.S. Associate Justice Clarence Thomas essentially declaring war on the Obergefell decision, urging justices to revisit the case to make greater accommodations for religious objections.
Jim Obergefell, the lead plaintiff in the marriage equality case and now a candidate for a seat in the Ohio state legislature, said in a statement after the leak of the draft Alito opinion he was fearful that the same forces seeking to overturn precedent for abortion rights would go after LGBTQ rights next.
"It's also concerning that some members of the extreme court are eager to turn their attention to overturning marriage equality," Obergefell said. "The sad part is in both these cases, five or six people will determine the law of the land and go against the vast majority of Ohioans and Americans who overwhelmingly support a woman's right to make her own health decisions and a couple's right to be married."
The Supreme Court, of course, couldn't willy nilly reverse the Obergefell decision, which would require some case or controversy to wind its way through the judicial system before justices could revisit the ruling. Mostly likely, such a hypothetical case would be a state passing a law banning same-sex marriage or simply declaring it would no longer allow same-sex couples to wed in defiance of the Obergefell decision.
No state, however, is engaged in a serious effort to challenge marriage rights for same-sex couples. The last such challenge was in 2020 and from the solicitor general of Indiana, who was seeking to challenge the decision on the basis of birth certificates for the children of women in same-sex marriages. Even the current 6-3 conservative majority on the court declined to hear the case.
Additionally, as polls demonstrate, the nation is in a different place with abortion rights compared to the right for same-sex couples to marry. A recent Fox News poll found six in 10 registered voters still think the U.S. Supreme Court should uphold Roe v. Wade, but more than half of those responders favored banning abortions after 15 weeks. Comparatively, a Gallup poll in September 2021 found support for marriage equality is at a record high of 70 percent and, for the first time, a majority of Republicans back same-sex marriage.
A question also remains about what the draft opinion means for decisions on LGBTQ rights that have yet to come before the Supreme Court but may come at a later time, such as a legal challenge to the "Don't Say Gay" measure recently signed into law by Florida Gov. Ron DeSantis.
Carpenter said he doesn't think the observers can glean anything about a potential ruling on the "Don't Say Gay" law based on the fact the legal challenge would be different than challenges to abortion or same-sex marriage.
"That kind of challenge would more than likely be brought under the First Amendment," Carpenter said. "And I don't see the First Amendment being affected by the Dobbs decision. I suppose that someone might want to bring an Equal Protection challenge to the 'Don't Say Gay' law in Florida, but it just doesn't seem like it would have an immediate impact on even that kind of claim."
VP Harris to oversee White House Office of Gun Violence Prevention
Goal is to implement and expand upon legislation, executive actions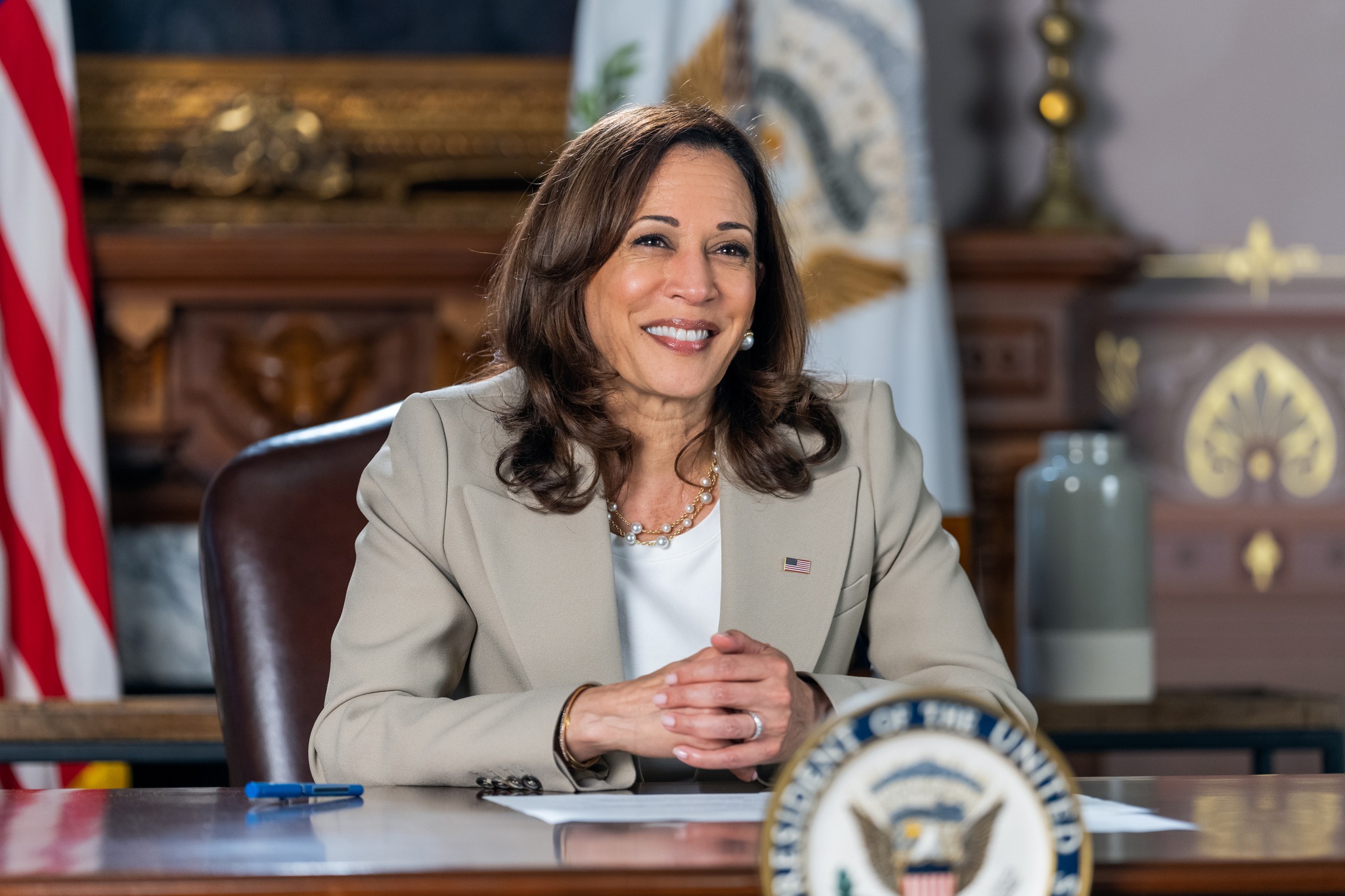 The White House announced Thursday evening that President Joe Biden on Friday will establish the first-ever White House Office of Gun Violence Prevention, to be overseen by Vice President Kamala Harris.
The office will focus on implementing and expanding upon executive and legislative actions, including the Bipartisan Safer Communities Act, "to reduce gun violence, which has ravaged communities across the country."
Serving under Harris will be Stefanie Feldman, "a longtime policy advisor to President Biden on gun violence prevention," and "leading gun violence prevention advocates Greg Jackson and Rob Wilcox."
"Every time I've met with families impacted by gun violence as they mourn their loved ones, and I've met with so many throughout the country, they all have the same message for their elected officials: 'do something,'" Biden said in a statement.
The president noted his signing of last year's bipartisan gun violence prevention law, a flagship legislative accomplishment for the administration, along with his issuance of more executive actions than any president in history to address this problem.
Calling these "just the first steps," Biden said the establishment of the White House Office on Gun Violence Prevention will "build upon these measures and keep Americans safe."
He also urged Congress to do more by passing legislation requiring universal background checks, and baning assault weapons and high capacity magazines.
In a statement, Harris said, "This epidemic of gun violence requires urgent leadership to end the fear and trauma that Americans experience every day."
"The new Office of Gun Violence Prevention will play a critical role in implementing President Biden's and my efforts to reduce violence to the fullest extent under the law," she said, "while also engaging and encouraging Congressional leaders, state and local leaders, and advocates to come together to build upon the meaningful progress that we have made to save lives."
"Our promise to the American people is this: we will not stop working to end the epidemic of gun violence in every community, because we do not have a moment, nor a life to spare," the vice president said.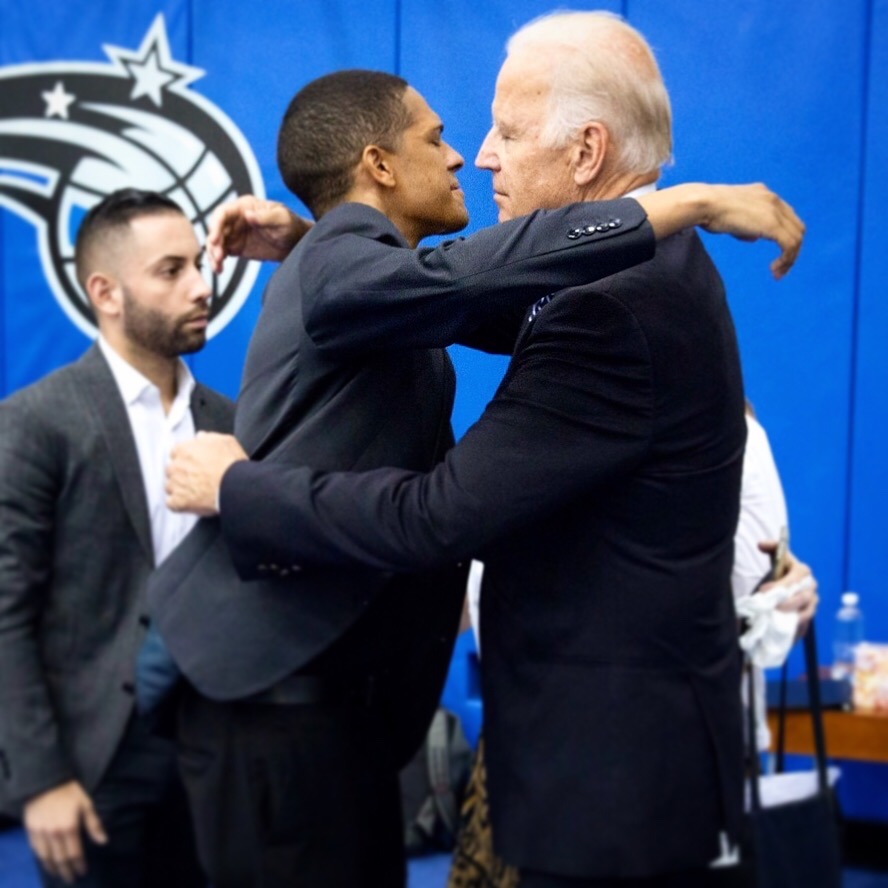 LGBTQ media 'excited' about Press Forward national media funds
Coalition of donors pledges $500 million for local news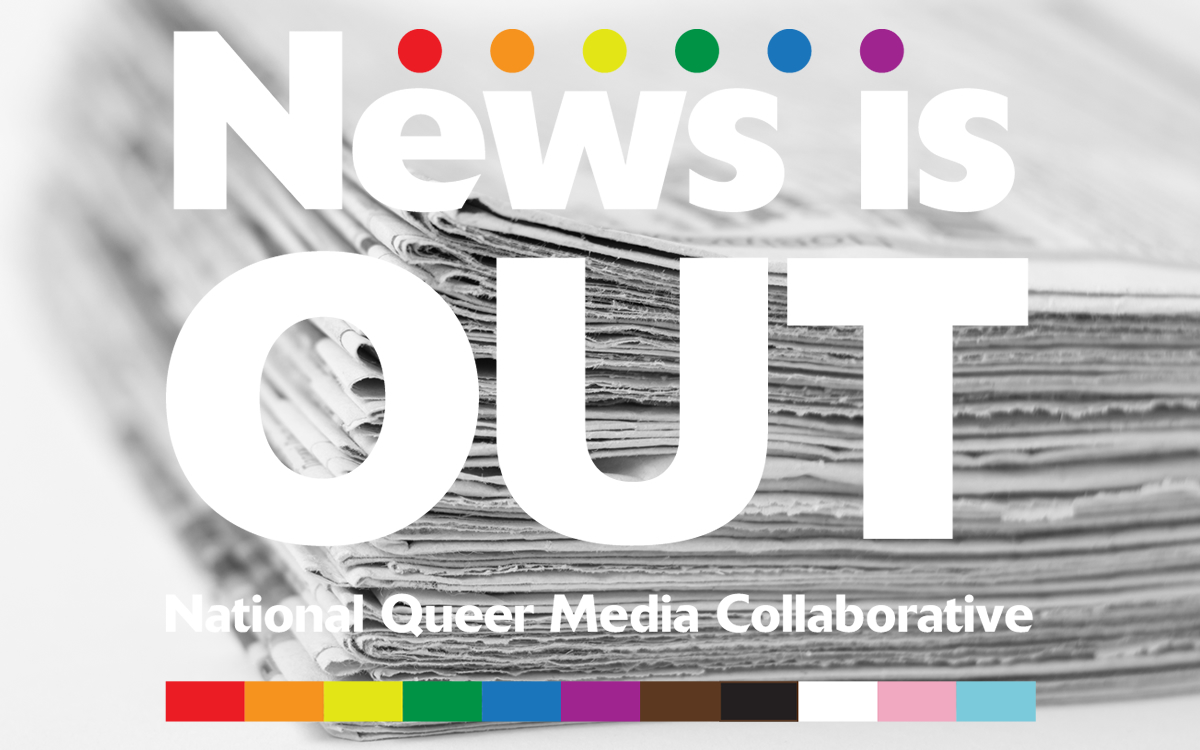 Members of News Is Out, a collaborative of six leading LGBTQ media organizations across the country, have expressed support and excitement about the newly announced national Press Forward effort to support local media in the United States. News Is Out members represent more than 200 years of LGBTQ news and culture coverage, with two member papers starting more than 50 years ago.
"This new effort from foundations, including MacArthur Foundation and Knight Foundation, truly will be a game-changer in the local media space," said Tracy Baim, co-founder of Windy City Times, which is part of a Chicago collaborative that is also advocating for local funding in that city. "Local media are critical to covering issues across the country, from LGBTQ+ and environmental issues to education and criminal justice reform. Philanthropy can provide an important complement to other needed revenues to help local media survive and thrive."
In the U.S., 7.1 percent of adults, or 18 million people, identify as LGBTQ, according to Gallup. About 21 percent of Gen Z identifies as LGBTQ. The media serving this community has been life-saving, resource sharing and an integral part of the movement for LGBTQ equality, News Is Out members said, adding that this media continues to fill a vital information need.
According to the Press Forward announcement, "A coalition of 22 donors announced Press Forward, a national initiative to strengthen communities and democracy by supporting local news and information with an infusion of more than a half-billion dollars over the next five years.
"Press Forward will enhance local journalism at an unprecedented level to re-center local news as a force for community cohesion; support new models and solutions that are ready to scale; and close longstanding inequities in journalism coverage and practice."
The Knight Foundation and the John D. and Catherine T. MacArthur Foundation have been leading the Press Forward effort.
News Is Out is supported in part by a technology grant from the Knight Foundation. The program is called the Queer Media Sustainability Lab
News Is Out is a nearly two-year-old alliance created launched by the Local Media Association, with initial funding from Google News Initiative. The members are Bay Area Reporter, Dallas Voice, Philadelphia Gay News, Washington Blade, Windy City Times and TAGG, a national queer women's magazine.
News Is Out members have collaborated on editorial, business and fundraising opportunities.
"LGBTQ media have always played a critical role in covering and informing our communities," said Lynne Brown, publisher of the Washington Blade. "While we have lost dozens of LGBTQ news media outlets in recent years, those of us who have survived are thriving in 2023. We have done so because we have innovated and sought new forms of revenue. The News Is Out Collaborative has assisted with support that propels us forward."
"LGBTQ+ media is needed now more than ever, as our communities face a backlash across this country," said Leo Cusimano, publisher of the Dallas Voice. "By working together in News Is Out, we have formed a strong alliance to help our members in technology training, editorial collaborations and much more. New funds into this ecosystem will be vital to strengthening the network of local LGBTQ+ media in this country."
Census Bureau asks White House to test questions on sexual orientation, gender identity
Data would be included in annual American Community Survey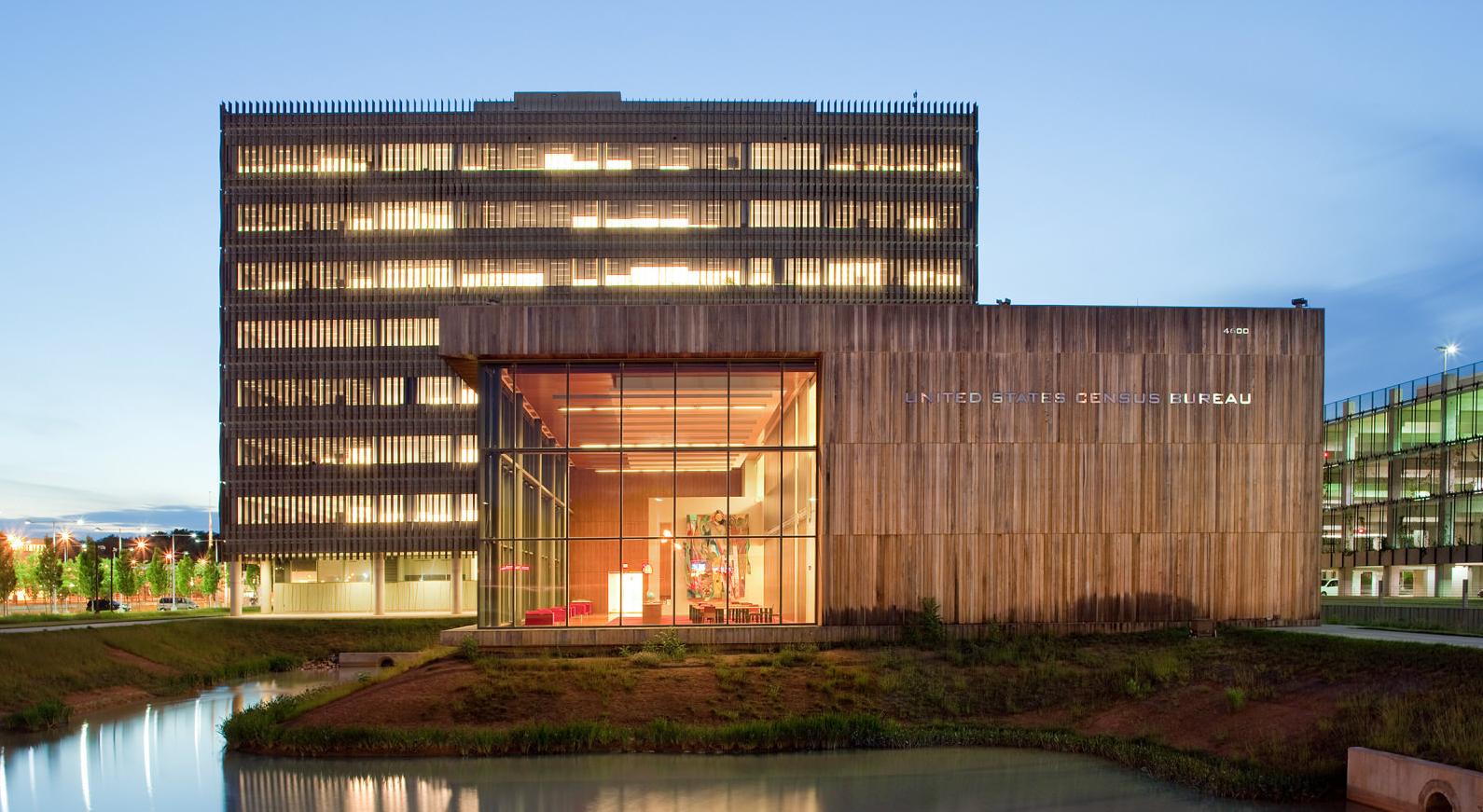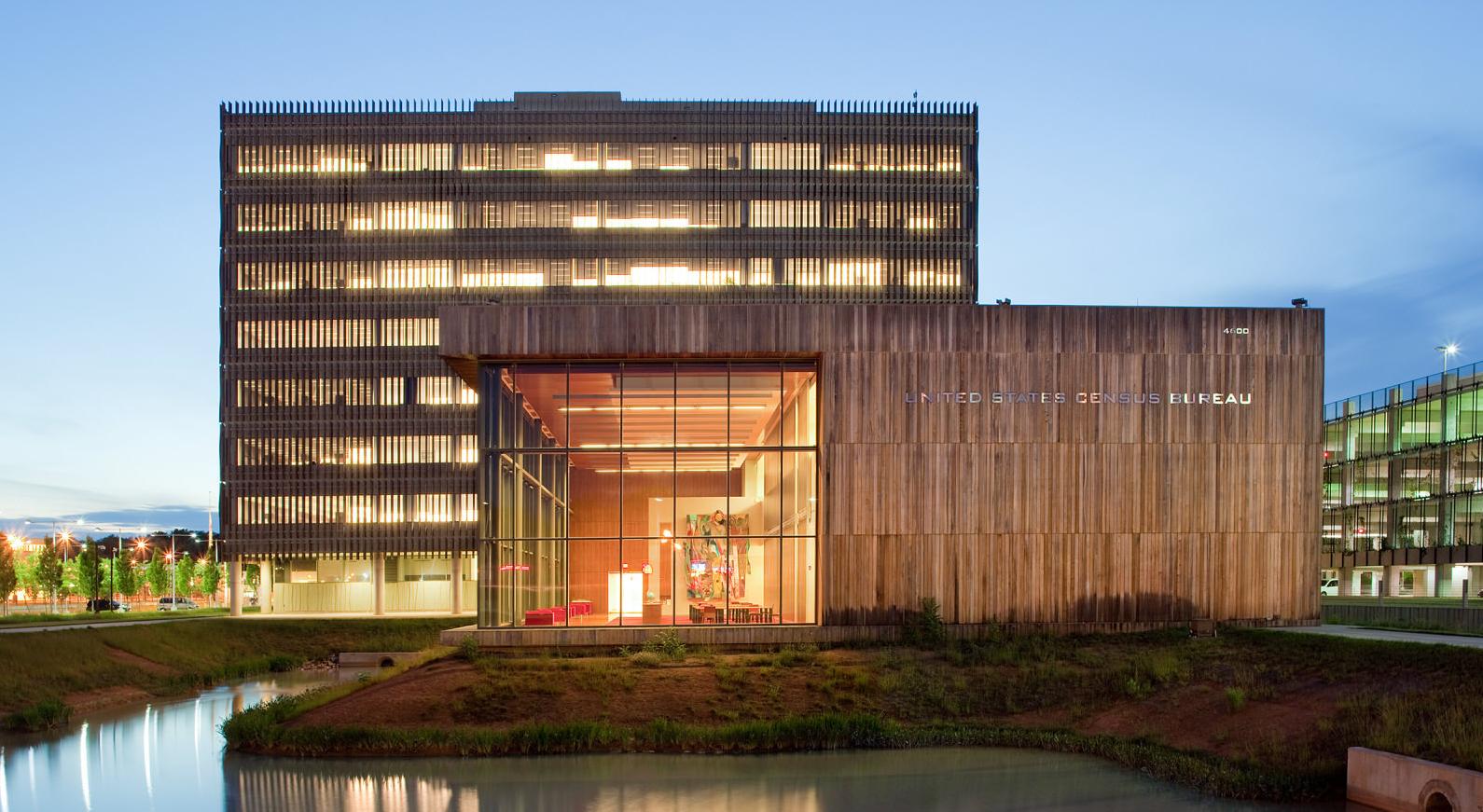 The U.S. Census Bureau on Tuesday asked the Biden administration to sign off on plans to test questions on sexual orientation and gender identity for respondents aged 15 and older on the agency's annual American Community Survey.
Data on these metrics will help inform civil rights and equal employment enforcement, the Census Bureau said in a notice published on the Federal Register.
Testing will help the agency determine wording, response categories and placement of the questions on the survey — its most comprehensive, covering 3.5 million households each year.
A key unknown will be how answers will be provided by proxies such as parents, spouses or others in a household who isn't the person about whom the question is asked.
"Younger LGBT people might not yet be out to their parents or others who are answering these questions as a proxy reporter, so the quality of the data might not be as good for younger people," M. V. Lee Badgett, an economics professor at the University of Massachusetts Amherst, told PBS News.
Currently, the Census Bureau and its annual American Community Survey only ask questions about same-sex couples who are married or cohabitating.
"We anticipate having much more info about the LGBT people than is currently available — including about the demographic and socioeconomic status of LGBT people who aren't in same-sex couple households, including occupational status, industry and wages, and about LGBT people who were born outside the U.S. and LGBT people with disabilities, and their families," Kerith Conron, research director of the Williams Institute at UCLA School of Law, told the Associated Press.