Delaware governor vetoes legalization of marijuana possession
Carney cites impact on youth, public health, law enforcement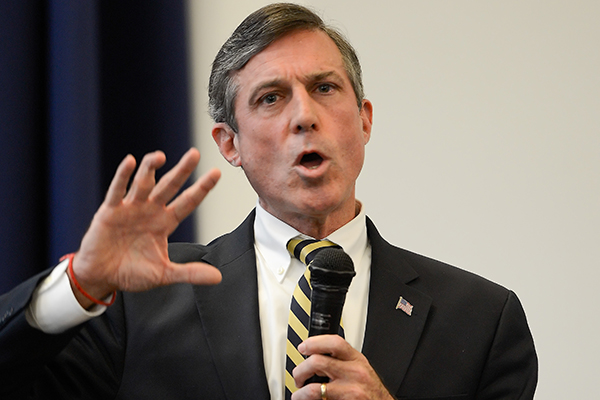 Delaware Gov. John Carney on Tuesday vetoed a bill that would have legalized the possession of marijuana in the First State. House Bill 371, which passed the House on May 5 and the Senate May 12, would legalize the possession of up to one ounce of marijuana and remove criminal and civil penalties associated with the non-remunerative transfer of marijuana for individuals ages 21 or older.
"I do not believe that promoting or expanding the use of recreational marijuana is in the best interests of the state of Delaware, especially our young people," Carney said in his veto statement Tuesday. "Questions about the long-term health and economic impacts of recreational marijuana use, as well as serious law enforcement concerns, remain unresolved."
Current state laws deem the possession of one ounce of marijuana or less a civil offense resulting in a financial penalty. Still, the possession of more than one ounce of marijuana remains a misdemeanor — a designation that would remain unchanged with the passage of the bill.
In the statement, Carney acknowledged that marijuana can help individuals with certain health conditions, and said that possession and private consumption of the substance should not lead to imprisonment. But he also noted that these beliefs are already reflected in state legislation, following his passage of marijuana decriminalization in 2019.
"I have been clear about my position since before I took office, and I have articulated my concerns many times," he added.
The Delaware Center for Justice called upon the General Assembly to override the veto in a Tuesday press release, emphasizing that legalizing marijuana is of particular importance to low-income communities and communities of color across the state.
These communities "experience police harassment and arrest for marijuana at disproportionate rates than those of white affluent communities, despite usage rates being almost the same," DCJ Director of Policy Kailyn Richards noted in the press release. She added that DCJ believes state legislators should further "pass a companion bill that sets up a safe and legal marketplace."
The American Civil Liberties Union of Delaware also emphasized that the General Assembly should override the veto.
Carney's veto of the bill "is an affront to the lawmakers, advocates, and residents of Delaware who have shown consistent and overwhelming support for this measure," Mike Bichner, ACLU of Delaware executive director, said in a statement Tuesday. "The criminalization of cannabis has been a tool of the failed, racist War on Drugs, which has caused irrevocable harm to our Black communities."
Former CAMP Rehoboth director launches Sussex Pride
Non-profit to focus on 'the folks who really need help the most'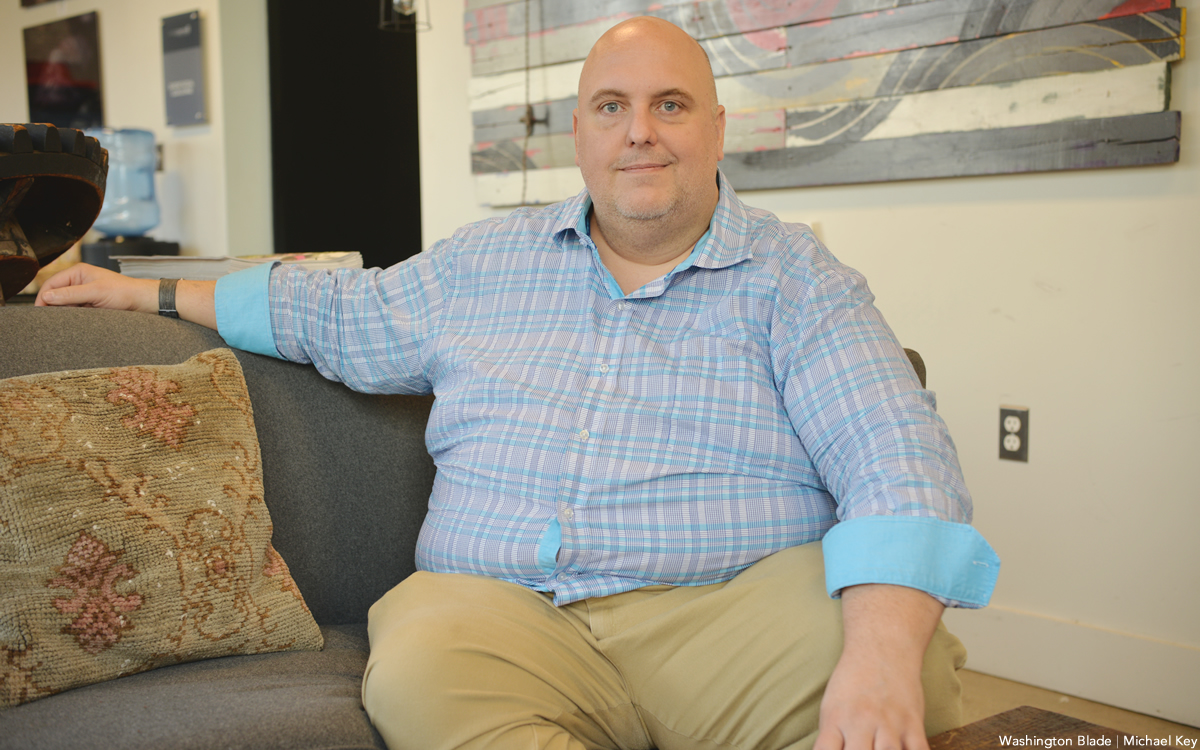 Sussex Pride, a new LGBTQ organization based in southern Delaware, announced its official launch last Friday in a press release from its founding board of directors. The nonprofit looks to serve Sussex County and the state as a whole through yearlong LGBTQ programming and advocacy.
David Mariner, Sussex Pride founder and director, began to conceptualize the organization after noticing disparities in access to LGBTQ resources among different communities in Sussex County.
While Rehoboth Beach already has resources for LGBTQ community members, that is not the case for the entire county, he said. Many areas surrounding the beachside hub experience the "greatest need" for advocacy and resources, yet face the largest accessibility barriers.
"What I wanted to do is connect with some amazing activists from across the county, and really see: Is there a way we could create a new organization that centers the needs of those folks," he said.
The organization's board of directors includes members from different backgrounds who can help contextualize the diverse experiences of LGBTQ community members across the county, he added.
For Sussex Pride, recognizing and addressing the needs of underrepresented communities also means speaking with individuals from those communities directly. The organization will conduct a county-wide assessment to determine areas of community need, paying particular focus to the needs of "LGBTQ youth, transgender and nonbinary individuals, LGBTQ People of Color, LGBTQ seniors, and those living in more rural areas of our state," the press release read.
Mariner launched Sussex Pride shortly after stepping down from his role as executive director of nearby LGBTQ nonprofit CAMP Rehoboth on May 31 — a position he began in 2019. According to Mariner, Sussex Pride is interested in working with CAMP Rehoboth in the future.
"I enjoyed my time at CAMP Rehoboth," he noted. "I certainly hope there's opportunities for us to collaborate."
Wesley Combs, president of CAMP Rehoboth, echoed Mariner's sentiments, noting that he hopes the two organizations will have a collaborative relationship.
"We welcome more support for the LGBTQ community in Delaware and look forward to learning more about what Sussex Pride will be doing," he said. "We are always interested in partnering with other organizations who share our values and are committed to creating a more positive Rehoboth as well as a more positive Sussex County and beyond."
Jamie McKenna, a Sussex Pride board member, noted that bringing a new LGBTQ organization to Sussex County is not an indictment against those already in place, but instead a way to expand resources and make them more accessible. "I don't think any one organization can adequately represent our entire community," she said.
Kathy Carpenter Brown, another Sussex Pride board member, noted that there is currently a lack of trans-specific resources among local LGBTQ organizations, which the new nonprofit hopes to remedy.
In 2017, Carpenter Brown founded Rehoboth TransLiance, a social group for transgender and gender diverse individuals in the Rehoboth Beach area. Through social events and educational resources, the organization has worked to create space for gender diverse Delawareans in areas where, previously, it might not have existed.
Carpenter Brown noted that her involvement with the organization led Mariner to invite her to get involved with Sussex Pride. When asked to join the organization, "I brought a few friends along with me," she added, referring to other trans women on the board of directors.
Rehoboth TransLiance will now find a home as a subgroup of Sussex Pride, working on the forefront of its trans-specific programming, Carpenter Brown said. The organization will continue to create events and resources for the Sussex County trans community, and has secured an office and meeting space in a local church, she added.
When it comes to Sussex Pride's motivations for creating trans-specific resources, "I don't think it's useful to look at it as [doing] what CAMP Rehoboth doesn't do," McKenna added. "Almost nobody does it anywhere, and we're trying to bring something new or, at least, something relatively rare."
For Carpenter Brown, the top priority in supporting local trans community members is clear: creating a local trans-inclusive and gender-affirming healthcare facility. She pointed to the attention TransLiance's table at Delaware Pride received as evidence of a deep community need for trans-specific education and healthcare resources.
"There are so many people out there with questions, so many people looking for support, and they just don't know where to find it," she explained. "I know this area is known as a liberal area … but we really have no resources."
"We don't have the healthcare that we need. We don't have the education that we need," she added. "We don't have the doctors, therapists and psychologists and all the things that the state and federal government requires us to have in order to get the healthcare we need."
McKenna echoed Carpenter Brown's sentiments, noting that the barriers she experiences accessing healthcare might outright prevent other trans individuals from accessing important medical services.
"I go up to Philadelphia to get my hormones, my basic medical care. There's really nowhere around here that people can go," she explained. "I'm lucky enough to have the resources where I can get up there, but a lot of people around here don't. If you're some 19-year-old trans kid just coming out, you might as well be on the moon trying to get care out here."
Nicholas Lee, another Sussex Pride board member, noted that living in Lewes, Del., has made accessing LGBTQ resources in Rehoboth Beach more challenging, even though the two towns are in the same county. "We don't have the best transportation system," and "we don't have a particular central location," he explained.
Carpenter Brown said that she would like to create the healthcare facility as well as a trans community center in Georgetown, Del. — a location central to the county and more accessible to those from rural areas than coastal towns.
"When the opportunity came to set up a nonprofit that can help all Sussex County, I got excited," Lee said. He noted that the name 'Sussex Pride' demonstrates the organization's underlying goal to help "the whole entire community," which requires "broadening" current LGBTQ resources to more directly consider the needs of local rural communities.
"I think in the big picture, it's important to have an organization that people feel welcome in, in terms of the whole community," he added.
While the nonprofit is still in the early stages of development, it has a "wonderful group of people who are now donating monthly to sustain its work," Mariner said. The organization will also be "looking at a wide variety of funding sources in the near future."
Mariner pointed to the experiences of a young woman he met last year as further evidence of a deep need for LGBTQ resources in rural communities across Sussex County.
"Her family discovered that she was a lesbian and kicked her out of their home. For a couple months, they didn't talk to her," he explained. "I'm not familiar with that happening in Rehoboth Beach, but I know it happens in other parts of the county on a regular basis."
For Mariner, it is stories like those that affirm the importance of Sussex Pride — an organization that will focus on "the folks who really need help the most."
Sussex Pride will host its first in-person event, a bus trip to the New York City Pride Parade, on June 26. For more information, visit sussexpride.org.
Del. governor signs Pride proclamation
June 2022 recognized as LGBTQ+ Pride Month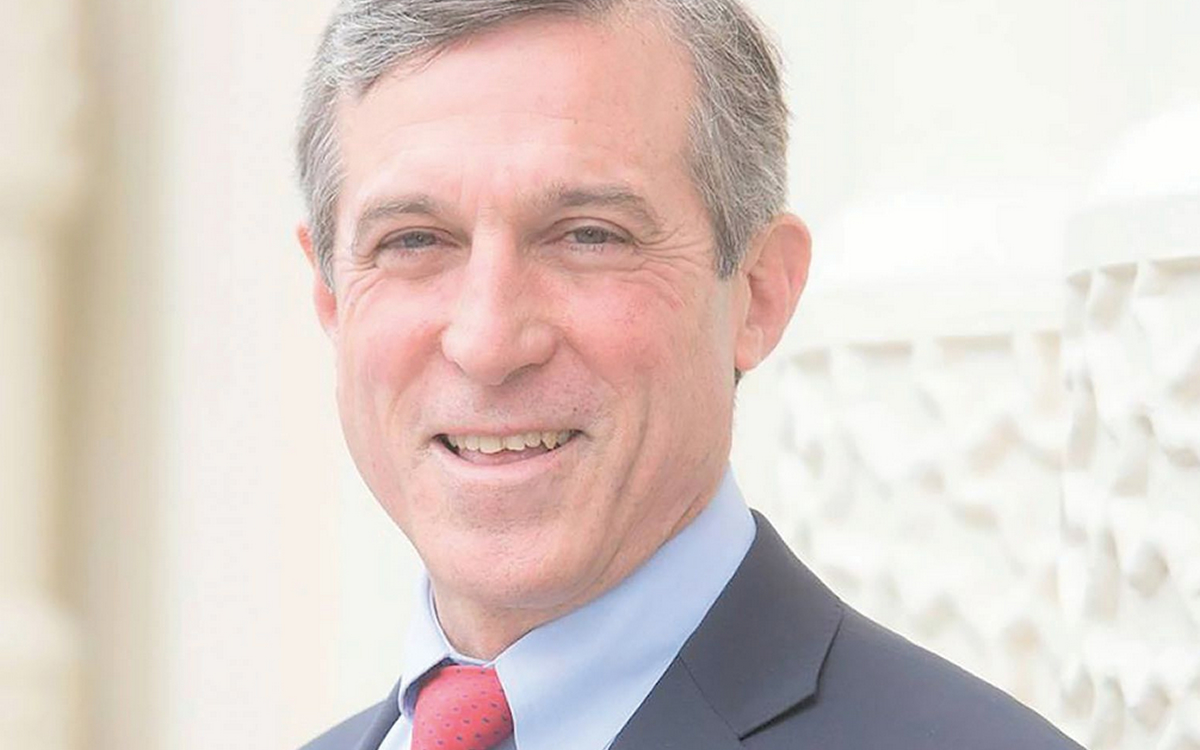 Governor John Carney and Lt. Gov. Bethany Hall-Long signed a proclamation officially recognizing June as LGBTQ+ Pride Month at the State Capitol Thursday afternoon.
"June is recognized as Pride Month, an opportunity to celebrate and remember the history of the LGBTQ+ community and show support and appreciation," said Carney at the public signing, reading the proclamation aloud.
"Advocates and allies have worked towards equality for LGBTQ+ members of our community for decades and continue their efforts," he added. "LGBTQ+ Delawareans deserve respect, regardless of their gender identity or sexual orientation."
In years past, the proclamation has invited citizens to partake in "celebrating Pride Month at appropriate events and ceremonies across the state," the Washington Blade previously reported.
First signed by Carney in 2017, the proclamation was introduced by the state Senate to promote Pride on a state level after then-President Trump made no official proclamation declaring Pride Month that year — a trend which, repeated throughout his presidency, broke from an eight-year tradition established by President Obama.
Carney is not alone in declaring Pride Month this year.
On May 31, President Biden issued a national Pride proclamation, marking a second consecutive year the month was officially recognized on the national level. Notably, Biden's proclamation this year explicitly included Intersex individuals, who went overlooked in Biden's message to the "Lesbian, Gay, Bisexual, Transgender, and Queer (LGBTQ+) community" in 2021, and were not directly referenced in Delaware's 2022 proclamation.
On June 4, Delaware Pride celebrated its 25th anniversary with a festival at the state capitol, rounding out the Delaware capital's annual Pride mainstays.
10 Pride month celebrations in Delaware
Visit parades, parties, art shows across the state this June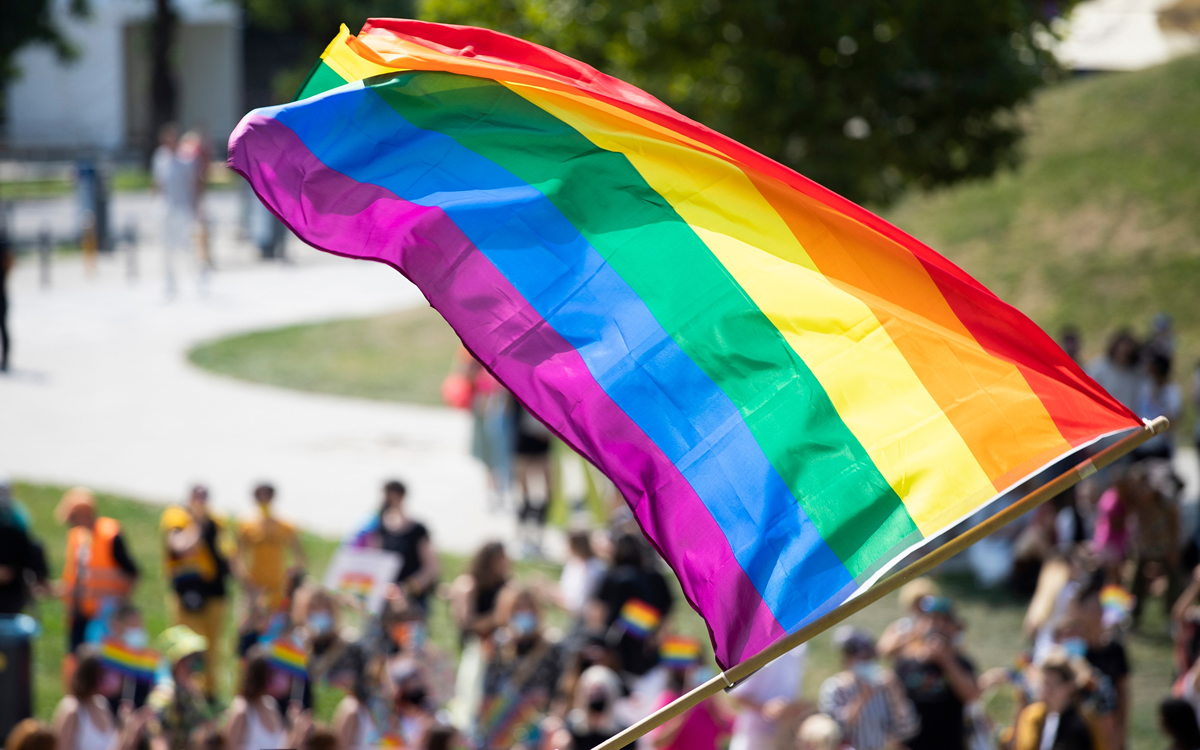 As June arrives, the nation is gearing up for a month of Pride celebrations ranging from block parties to parades. The Blade has compiled a list of 10 events that will be held in Delaware this year to help you make the most of Pride month 2022.
June 4: 2022 Delaware Pride Parade. A staple of Pride month each year, Delaware Pride is hosting its annual Pride Parade from 9 to 10 a.m. in Dover, Del., ending at Martin Luther King Blvd S. at its Main Pride Celebration. Local vendors and parade participants are sure to kick off another Pride Month with a fun and memorable celebration.
June 4: 25th Anniversary Delaware Pride Festival. Delaware Pride has invited local comedians, performers, vendors, food trucks and more for its main festivities this Pride Month, held from 10 a.m. to 5 p.m. at the State Capitol located at 411 Legislative Ave. in Dover, Del.
June 4: Pride Kids & Youth Cabaret. The Milton Theatre, located at 110 Union St. in Milton, Del., welcomes community members of all ages to a cabaret starting at 2 p.m.
June 8: Milton PRIDE Pre-Party & Art Show. From 6-9 p.m., Inn the Dog House Tiki Bar at 428 Chestnut St. in Milton, Del., is hosting an art show and Pride celebration including local art vendors and handcrafted specialty cocktails.
June 11: Queer Queens of Comedy. The Milton Theatre is bringing LGBTQ comedians Poppy Champlin, Katie Robinson, Samantha Vega, Tavares Royale and Reih Rogers, for a night of Pride comedy and drag beginning at 8 p.m.
June 11: 2nd Annual Pride Walk and Festival. Community members in Middletown, Del. will host a Pride festival, including a community walk and an array of local vendors, from 12-5 p.m.
June 12: Conversations with Caffeine. Delaware Pride welcomes the local LGBTQ community to Panera Bread located at 3650 Kirkwood Highway in Wilmington, Del., for a chance to chat over coffee and snacks from 1-3 p.m.
June 18: Delaware Pride Bowling. Held the third Saturday of each month, Delaware Pride will host a bowling night from 7-9 p.m. at Bowlerama located at 3031 New Castle Ave in New Castle, Del., and welcomes bowlers of all skill levels.
June 24: Have A Gay Old Laugh! Pride Stand-Up Comedy Show. The Milton Theatre is welcoming LGBTQ comedians Alejandro Morales, Brandon Jackson, Jess Carpenter and Keith Purnell for a night of laughs beginning at 8 p.m.
June 25: Pride Day at the Brandywine Zoo. From 10 a.m.-4 p.m. the Brandywine Zoo, located at 1001 N. Park Drive in Wilmington, Del., will host educational events, scavenger hunts, crafts, raffles and more to commemorate Pride month this year.