'Secret City' reveals long hidden stories of gay purges in federal gov't
Gay journalist uncovers reports of closeted officials serving under 10 presidents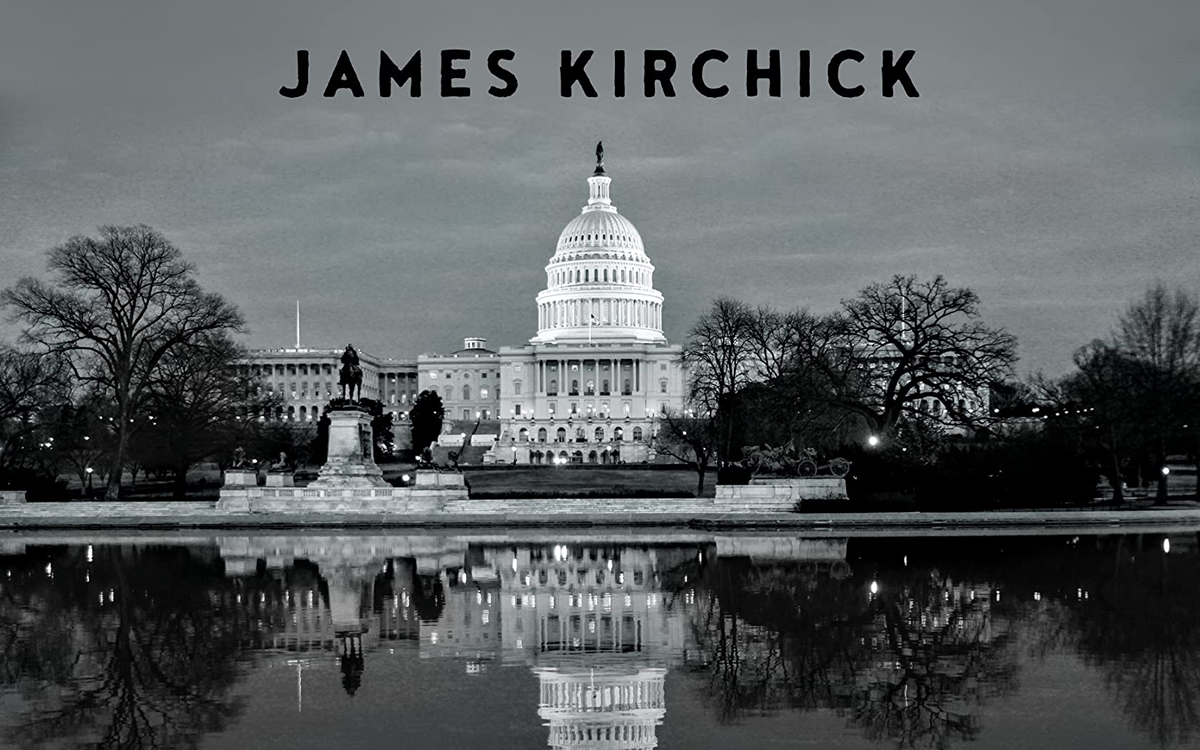 A new book released this week called "Secret City: The Hidden History of Gay Washington" is drawing the attention of LGBTQ rights activists and longtime Washington insiders alike for its never-before-told stories about dozens of closeted mostly gay men and at least one lesbian who worked for 10 U.S. presidents beginning with Franklin Roosevelt through George H.W. Bush.
The book ends with the role LGBTQ people played under the 11th president it covers — Bill Clinton — by pointing out that Clinton was the first president to appoint openly gay or lesbian people to high-level administration positions.
The book's author, gay journalist James Kirchick, says he chose to end the book with his coverage of Clinton because Clinton, for the most part, ended the restrictions against gays and lesbians serving in sensitive civilian government jobs by lifting the longstanding ban on approving government security clearances for gays.
In an interview with the Blade, Kirchick said he began his research for the book over a decade ago in his role as a Washington reporter with a longstanding interest in the Cold War and the U.S. government's struggle to address the perceived threat of communism promoted by the then Soviet Union at the conclusion of World War II.
He said that prior to that time homosexuality was perceived as a "sin, a very bad sin," but not a threat to the safety and security of the country. But that changed at the start of World War II when the country developed what Kirchick calls a bureaucracy for managing military and governmental secrets needed to protect the country from outside threats.
"From the Second World War until the end of the Cold War that followed, the specter of homosexuality haunted Washington," Kirchick writes in the introduction to his book. "Nothing posed a more potent threat to a political career or exerted a more fearsome grip on the nation's collective psyche, than the love expressed between people of the same sex," he writes.
Kirchick notes the development widely observed by historians and LGBTQ activists that homosexuals in important government positions were perceived to be a threat to national security because societal bias and official government restrictions forced them to hide their sexual orientation and made them susceptible to blackmail by foreign government agents seeking to uncover U.S. military secrets.
In his 2006 book, "The Lavender Scare," gay historian David K. Johnson reports how large numbers of gays were denied security clearances and forced out of their jobs because of fears of security breaches that Johnson said were never shown to have happened.
Kirchick, who said he was inspired by Johnson's book, expands on "Lavender Scare's" reporting by providing detailed stories of dozens of individual gay people or people incorrectly thought to be homosexual who became ensnared in investigations into their alleged sexual orientation while working for at least 10 U.S. presidents.
The presidents the book covers include Franklin Roosevelt, Harry Truman, Dwight Eisenhower, John F. Kennedy, Lyndon Johnson, Richard Nixon, Gerald Ford, Jimmy Carter, Ronald Reagan, George H.W. Bush, and Bill Clinton.
A statement announcing the release of the book says Kirchick obtained thousands of pages of declassified documents, interviewed more than 100 people, and viewed documents from presidential libraries and archives across the country to obtain the information he needed for "Secret City."
Among those forced out of their job was Sumner Wells, a high-level State Department official and diplomatic adviser under Franklin Roosevelt. In "Secret City," Kirchick tells how despite Wells' reputation as an invaluable adviser to Roosevelt, the president made it clear Wells could not remain in the administration after word got out that he had solicited one or more young men for sex who worked as porters on passenger trains that Wells had taken to travel to different parts of the country.
Not all of the book's stories involve government officials. In one story Kirchick tells about Oliver Sipple, a former U.S. Marine who saved the life of President Gerald Ford by deflecting the gun of a woman who attempted to shoot Ford as he emerged from an event in San Francisco. The widely publicized incident prompted some gay activists to publicly disclose that Sipple was gay and should be hailed as a hero.
The book reports that Sipple was not out publicly and became emotionally distraught after being outed. His parents reacted in a hostile way after learning from press reports that their son was a homosexual and told him he was no longer welcome to visit his parents, according to the book.
A far more positive story emerged during the administration of President Jimmy Carter. The book reports on a development reported by the Washington Blade and other media outlets at the time it became known in 1979 when Jamie Shoemaker, a gay man who worked as a linguist with the U.S. National Security Agency, or NSA, had his security clearance revoked and was told he would be fired after officials at the highly secretive agency discovered he was gay.
Shoemaker contested the effort to dismiss him and retained D.C. gay rights pioneer Frank Kameny, who was a recognized expert in helping gays contest efforts to revoke government security clearances, to represent him. In a development that surprised many political observers, former Admiral Bobby Ray Inman, who Carter had appointed as director of the NSA, determined that Shoemaker was not a threat to the agency's secrets and could retain his security clearance and his job.
Inman made that determination after Kameny and Shoemaker made it clear that Shoemaker was an out gay man who had no problem disclosing his sexual orientation at work if doing so did not jeopardize his job. Shoemaker became the first known gay person to be allowed to retain a high-level security clearance at a U.S. government intelligence agency such as the NSA and possibly at any government agency or department.
Shoemaker, who has since retired, told the Blade that in recent years, an LGBTQ employee group at the NSA has invited him to return to the agency's headquarters as a guest speaker for the group's LGBTQ Pride event with the full approval of NSA officials. The welcoming of Shoemaker at the NSA in recent years is viewed by activists as a development illustrating the dramatic changes that have taken place in support of LGBTQ workers at security agencies like the NSA, the CIA, and the FBI.
But Kirchick includes in his book a slightly less positive story about one of Carter's White House aides, Midge Costanza, who Kirchick says was known by political insiders to be a lesbian who never publicly acknowledged her sexual orientation. Costanza became widely known and praised by LGBTQ activists when she invited LGBTQ leaders from across the country to the White Houses to provide her and the Carter administration with a briefing on LGBTQ issues. The meeting became the first known time that gay and lesbian rights advocates had been invited to the White House for an official meeting.
Carter himself was out of town at the time of the meeting for a pre scheduled visit to the presidential retreat at Camp David, White House officials said at the time.
Kirchick reports that in the following year or two, during Carter's first and only term in office as president, higher up White House officials who Kirchick says were known as the "Georgia Mafia" because of their association with Carter at the time he was Georgia governor, disparaged Costanza over claims that she was pushing positions too far to the left. Among other things, the White House officials moved Costanza's office from a prestigious location near the Oval Office to an out of the way basement space. Costanza a short time later resigned and returned to Rochester, New York, where she began her political career.
Despite what Kirchick said was a setback of sorts for the LGBTQ cause by the outcome of Costanza's tenure at the White House, he writes in his book that the situation soon improved for gay people working in the federal government in Washington.
"The story of the secret city is also the story of a nation overcoming one of its deepest fears," Kirchick writes in the concluding chapter of "Secret City."
"Only when gay people started living their lives openly did the hysteria start to become plain for what its was," he writes. "Across the broad sweep of American history, no minority group has witnessed a more rapid transformation in its status, in the eyes of their fellow citizens, than gay people in the second half of the twentieth century," Kirchick concludes.
The Blade may receive commissions from qualifying purchases made via this post.
New book reveals that some secrets last a lifetime
'All the Broken Places' should be on your must-read list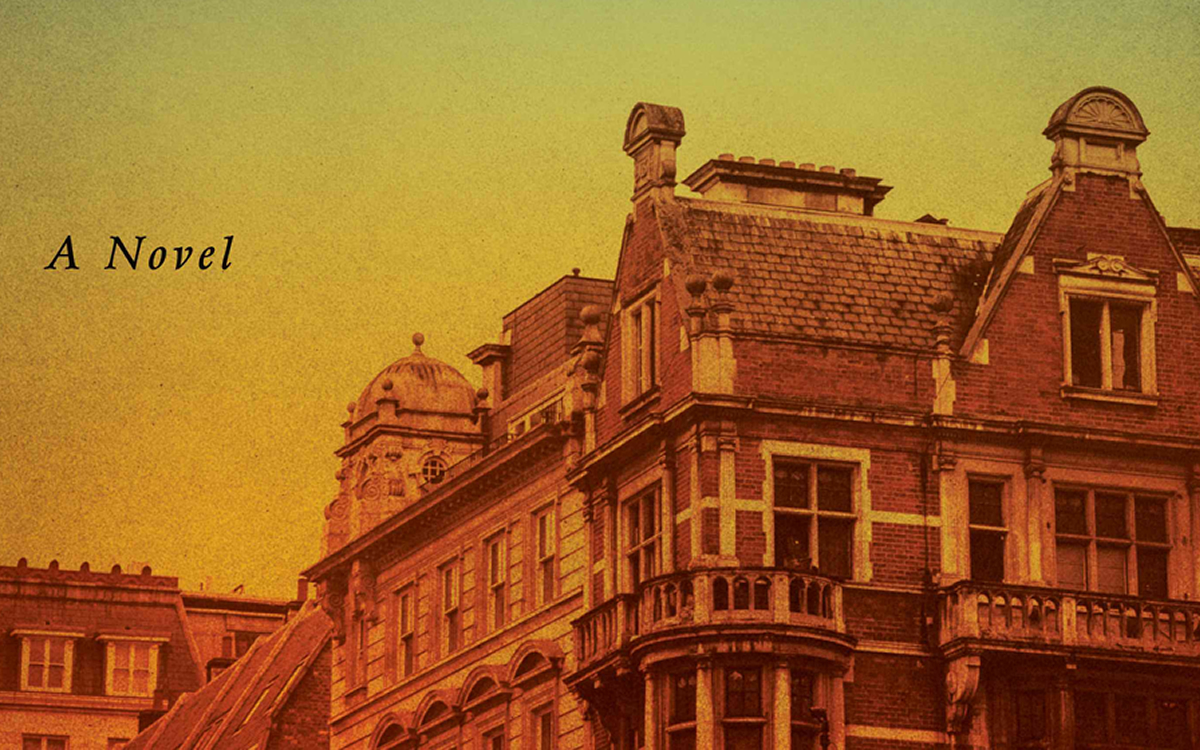 'All the Broken Places'
By John Boyne
c. 2022, Pamela Dorman Books
$28/400 pages
It shall not pass your lips.
No, That Thing You Do Not Talk About is off-limits in all conversation, a non-topic when the subject surfaces. Truly, there are just certain things that are nobody's business and in the new novel, "All the Broken Places" by John Boyne, some secrets must last a lifetime.
She hated the idea that she would have to adjust to new neighbors.
Ninety-one-year-old Gretel Fernsby wasn't so much bothered by new people, as she was by new noise. She hated the thought of inuring herself to new sounds, and what if the new tenants had children? That was the worst of all. Gretel never was much for children, not her own and certainly not any living below her.
Once, there was a time when Gretel could imagine herself with many children. That was nearly 80 years ago, when she was in love with her father's driver, Kurt. She thought about Kurt through the years – he had fallen out of favor with her father, and was sent elsewhere – and she wondered if he survived the war.
Her father didn't, nor did her younger brother but Gretel didn't think about those things. What happened at the "other place" was not her fault.
She hadn't known. She was innocent.
That was what she told herself as she and her mother fled to Paris. Gretel was 15 then, and she worked hard to get rid of her German accent but not everyone was fooled by her bad French or her story. She was accosted, hated. As soon as her mother died, she sailed to Australia, where she lived with a woman who loved other women, until it became dangerous there, too. She practiced her English and moved to London where she was married, widowed, and now she had to get used to new neighbors and new sounds and new ways for old secrets to sneak into a conversation.
OK, clear your calendar. Get "All the Broken Places" and just don't make any plans, other than to read and read and read.
The very first impression you get of author John Boyne's main character, Gretel, is that she's grumpy, awful, and nasty. With the many bon mots she drops, however, the feeling passes and it's sometimes easy to almost like her – although it's clear that she's done some vile things in her lifetime, things that emerge slowly as the horror of her story dawns. Then again, she professes to dislike children, but (no spoilers here!) she doesn't, not really, and that makes her seem like someone's sweet old grandmother. 'Tis a conundrum.
Don't let that fool you, though. Boyne has a number of Gretel-sized roadside bombs planted along the journey that is this book. Each ka-boom will hit your heart a little harder.
This is a somewhat-sequel to "The Boy in the Striped Pajamas," but you can read it alone. Do, and when you finish, you'll want to immediately read it again, to savor anew.
The Blade may receive commissions from qualifying purchases made via this post.
Memoir reveals gay writer's struggle with homelessness, rape
'Place Called Home' a powerful indictment of foster care system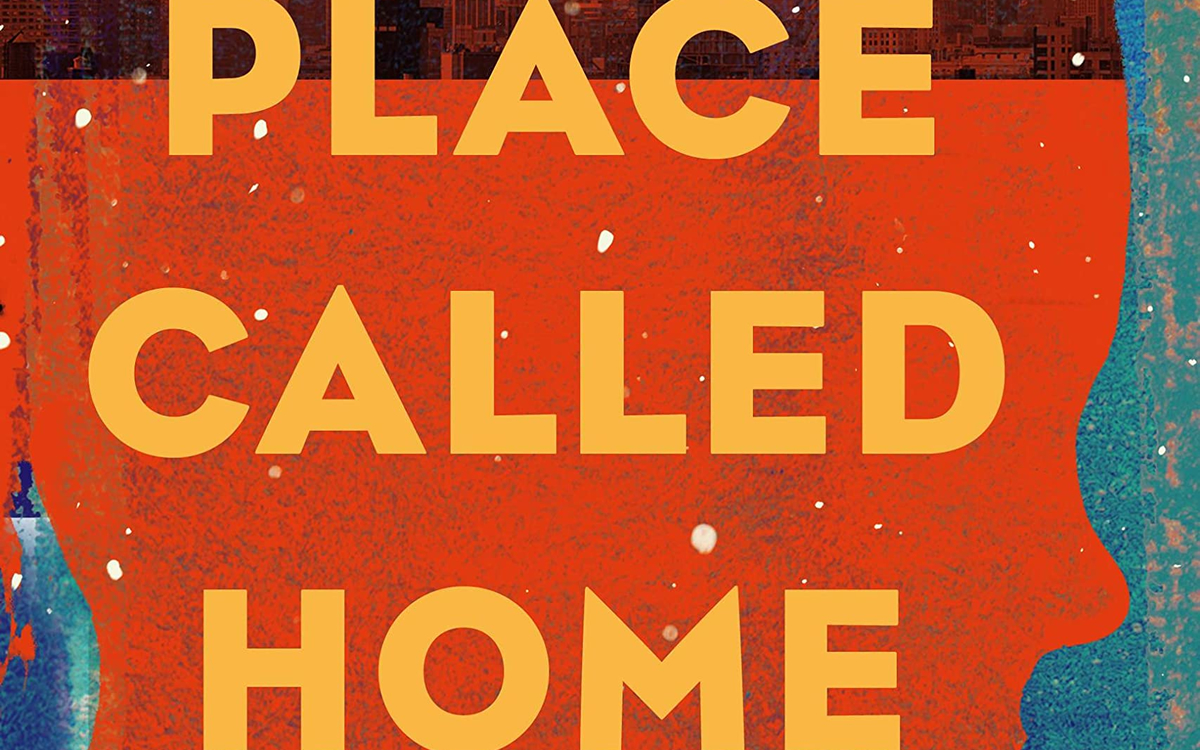 'A Place Called Home: A Memoir'
By David Ambroz
c. 2022, Legacy Lit/Hachette
$30/384 pages
For David Ambroz, 42, author of the stunning new memoir "A Place Called Home," one of his childhood recollections is of himself and his siblings walking with Mary, their mother, on a freezing Christmas morning in New York City.
Today, Ambroz, who is gay and a foster parent, is a poverty and child welfare expert and the head of Community Engagement (West) for Amazon.
But, on that morning, Ambroz remembers, when he was five, he and his seven-year-old sister Jessica and six-year-old brother Alex were freezing. Mary, their mother was severely mentally ill. They were homeless.
Ambroz draws you into his searing memoir with his first sentence. "I'm hungry," he writes in the simple, frightened, perceptive voice of a malnourished, shivering little boy.
As it got dark and colder, Ambroz recalls, he walked with his family, wearing "clownishly large" sneakers "plucked from the trash."
Five-year-old Ambroz remembers that the night before his family got lucky. They had dinner (mac and cheese) at a church "with a sermon on the side."
"We heard the story of the three kings bringing gifts to the baby Jesus," Ambroz writes.
But the next day they're still homeless and hungry. Talk about no room at the inn.
Young Ambroz doesn't know the word "death," but he (literally) worries that he and his family will die. Frozen, hungry and invisible to uncaring passersby.
Ambroz's mom, a nurse, is occasionally employed and able to house her family in dilapidated apartments. But she's soon ensnared by her mental illness, unable to work. Then, her family is homeless again.
Until, he was 12, Ambroz and his siblings were abused and neglected by their mother.
Ambroz doesn't know as a young boy that he's gay. But, he can tell he's different. Instead of playing street games with the other kids, Ambroz likes to play "doctor" with another boy in the neighborhood.
Mary tells him being gay is sinful and that you'll die from AIDS if you're queer.
His mother, having decided that he's Jewish, makes Ambroz undergo a badly botched circumcision. At one point, she beats him so badly that he falls down a flight of stairs.
At 12, Ambroz reports this abuse to the authorities and he's placed into the foster care system.
If you think this country's foster care system is a safe haven for our nation's 450,000 kids in foster care, Ambroz will swiftly cut through that misperception.
From ages 12 to 17, Ambroz is ricocheted through a series of abusive, homophobic foster placements.
One set of foster parents try to make him more "macho," rent him out to work for free for their friends and withhold food from him. At another placement, a counselor watches and does nothing as other kids beat him while hurling gay slurs.
Thankfully, Ambroz meets Holly and Steve who become fabulous foster parents. Ambroz has been abused and hungry for so long he finds it hard to understand that he can eat whatever he wants at their home.
Through grit, hard work and his intelligence, Ambroz earned a bachelor's degree from Vassar College, was an intern at the White House and graduated from the UCLA School of Law. Before obtaining his position at Amazon, he led Corporate Social Responsibility for Walt Disney Television.
But none of this came easily for him. Coming out was hard for many LGBTQ people in the 1990s. It was particularly difficult for Ambroz.
In college, Ambroz is deeply closeted. He's ashamed to reveal anything about his past (growing up homeless and in foster care) and his sexuality.
At one point, he's watching TV, along with other appalled students, as the news comes on about Matthew Shepard being murdered because he was gay. Ambroz can see that everyone is enraged and terrified by this hate crime. Yet, he's too ashamed to reveal anything of his sexuality.
Over Christmas vacation, Ambroz decides it's time to explore his sexuality.
Telling no one, Ambroz takes a train to Miami. There, he goes home with a man (who he meets on a bus) who rapes him.
"I run in no particular direction just away from this monster," he recalls. "When I get back to my hotel room, I'm bleeding…I order food delivered but can't eat any of it."
"A Place Called Home" has the power of Martin Luther King, Jr.'s "Letter from Birmingham Jail" and Rachel Carson's "Silent Spring."
Ambroz's writing becomes less powerful when he delves into the weeds of policy. But this is a minor quibble.
Ambroz is a superb storyteller. Unless you lack a heartbeat, you can't read "A Place Called Home" without wanting to do something to change our foster care system. 
The Blade may receive commissions from qualifying purchases made via this post.
New book explores impact of family secrets
Her father was hiding his sexual orientation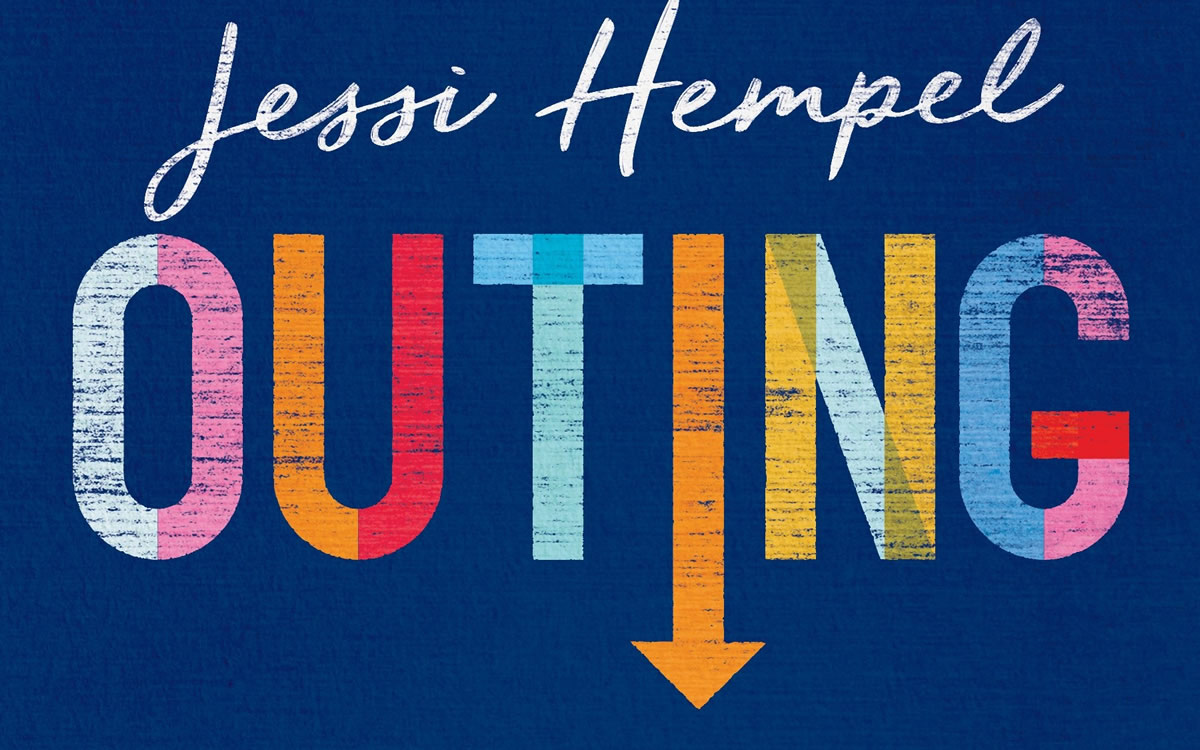 'The Family Outing: A Memoir'
By Jessi Hempel
c. 2022, HarperOne
$27.99/320 pages
Don't tell the children.
For most families in America in the last century, that was the maxim to live by: the kids are on a need-to-know basis and since they're kids, they don't need to know. And so what did you miss? Did you know about familial philanthropy, rebellion, embarrassment, poverty? As in the new memoir, "The Family Outing" by Jessi Hempel, did secrets between parent and child run both ways?
"What happened to me?"
That's the big question Jessi Hampel had after many therapy sessions to rid herself of a recurring nightmare. She had plenty of good memories. Her recollection of growing up in a secure family with two siblings was sharp, wasn't it?
She thought so – until she started what she called "The Project."
With permission from her parents and siblings, Hempel set up Skype and Zoom sessions and did one-on-one interviews with her family, to try to understand why her parents divorced, why her brother kept mostly to himself, how the family dynamics went awry, why her sister kept her distance, and how secrets messed everything up.
Hempel's father had an inkling as a young man that he was gay, but his own father counseled him to hide it. When he met the woman who would eventually be his wife, he was delighted to become a husband and father, as long as he could sustain it.
Years before, Hempel's mother was your typical 1960s teenager with a job at a local store, a crush on a slightly older co-worker and, coincidentally, a serial killer loose near her Michigan neighborhood. Just after the killer was caught, she realized that the co-worker she'd innocently flirted with might've been the killer's accomplice.
For nearly the rest of her life, she watched her back.
One secret, one we-don't-discuss-it, and a young-adult Hempel was holding something close herself. What else didn't she know? Why did she and her siblings feel the need for distance? She was trying to figure things out when the family imploded.
Ever had a dream that won't stop visiting every night? That's where author Jessi Hempel starts this memoir, and it's the perfect launching point for "The Family Outing."
Just prepare yourself. The next step has Hempel telling her mother's tale for which, at the risk of being a spoiler, you'll want to leave the lights on. This account will leave readers good and well hooked, and ready for the rest of what turns out to be quite a detective story.
And yet, it's a ways away from the Sherlockian. Readers know what's ahead, we know the score before we get there, but the entwining of five separate lives in a fact-finding mission makes this book feel as though it has a surprise at every turn.
Sometimes, it's a good surprise. Sometimes, it's a bad one.
A happily minimized amount of profanity and a total lack of overtness make "The Family Outing" a book you can share with almost anyone, adult, or ally. Read it, and you'll be wanting to tell everyone.
The Blade may receive commissions from qualifying purchases made via this post.