'Secret City' reveals long hidden stories of gay purges in federal gov't
Gay journalist uncovers reports of closeted officials serving under 10 presidents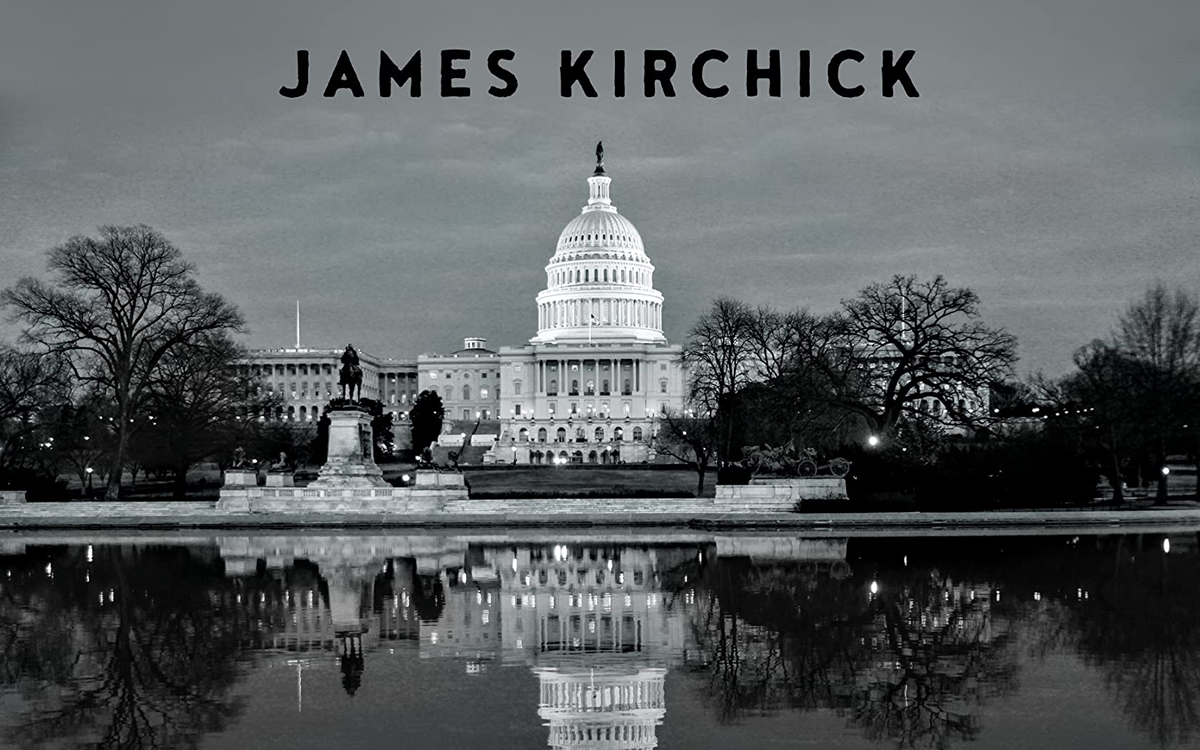 A new book released this week called "Secret City: The Hidden History of Gay Washington" is drawing the attention of LGBTQ rights activists and longtime Washington insiders alike for its never-before-told stories about dozens of closeted mostly gay men and at least one lesbian who worked for 10 U.S. presidents beginning with Franklin Roosevelt through George H.W. Bush.
The book ends with the role LGBTQ people played under the 11th president it covers — Bill Clinton — by pointing out that Clinton was the first president to appoint openly gay or lesbian people to high-level administration positions.
The book's author, gay journalist James Kirchick, says he chose to end the book with his coverage of Clinton because Clinton, for the most part, ended the restrictions against gays and lesbians serving in sensitive civilian government jobs by lifting the longstanding ban on approving government security clearances for gays.
In an interview with the Blade, Kirchick said he began his research for the book over a decade ago in his role as a Washington reporter with a longstanding interest in the Cold War and the U.S. government's struggle to address the perceived threat of communism promoted by the then Soviet Union at the conclusion of World War II.
He said that prior to that time homosexuality was perceived as a "sin, a very bad sin," but not a threat to the safety and security of the country. But that changed at the start of World War II when the country developed what Kirchick calls a bureaucracy for managing military and governmental secrets needed to protect the country from outside threats.
"From the Second World War until the end of the Cold War that followed, the specter of homosexuality haunted Washington," Kirchick writes in the introduction to his book. "Nothing posed a more potent threat to a political career or exerted a more fearsome grip on the nation's collective psyche, than the love expressed between people of the same sex," he writes.
Kirchick notes the development widely observed by historians and LGBTQ activists that homosexuals in important government positions were perceived to be a threat to national security because societal bias and official government restrictions forced them to hide their sexual orientation and made them susceptible to blackmail by foreign government agents seeking to uncover U.S. military secrets.
In his 2006 book, "The Lavender Scare," gay historian David K. Johnson reports how large numbers of gays were denied security clearances and forced out of their jobs because of fears of security breaches that Johnson said were never shown to have happened.
Kirchick, who said he was inspired by Johnson's book, expands on "Lavender Scare's" reporting by providing detailed stories of dozens of individual gay people or people incorrectly thought to be homosexual who became ensnared in investigations into their alleged sexual orientation while working for at least 10 U.S. presidents.
The presidents the book covers include Franklin Roosevelt, Harry Truman, Dwight Eisenhower, John F. Kennedy, Lyndon Johnson, Richard Nixon, Gerald Ford, Jimmy Carter, Ronald Reagan, George H.W. Bush, and Bill Clinton.
A statement announcing the release of the book says Kirchick obtained thousands of pages of declassified documents, interviewed more than 100 people, and viewed documents from presidential libraries and archives across the country to obtain the information he needed for "Secret City."
Among those forced out of their job was Sumner Wells, a high-level State Department official and diplomatic adviser under Franklin Roosevelt. In "Secret City," Kirchick tells how despite Wells' reputation as an invaluable adviser to Roosevelt, the president made it clear Wells could not remain in the administration after word got out that he had solicited one or more young men for sex who worked as porters on passenger trains that Wells had taken to travel to different parts of the country.
Not all of the book's stories involve government officials. In one story Kirchick tells about Oliver Sipple, a former U.S. Marine who saved the life of President Gerald Ford by deflecting the gun of a woman who attempted to shoot Ford as he emerged from an event in San Francisco. The widely publicized incident prompted some gay activists to publicly disclose that Sipple was gay and should be hailed as a hero.
The book reports that Sipple was not out publicly and became emotionally distraught after being outed. His parents reacted in a hostile way after learning from press reports that their son was a homosexual and told him he was no longer welcome to visit his parents, according to the book.
A far more positive story emerged during the administration of President Jimmy Carter. The book reports on a development reported by the Washington Blade and other media outlets at the time it became known in 1979 when Jamie Shoemaker, a gay man who worked as a linguist with the U.S. National Security Agency, or NSA, had his security clearance revoked and was told he would be fired after officials at the highly secretive agency discovered he was gay.
Shoemaker contested the effort to dismiss him and retained D.C. gay rights pioneer Frank Kameny, who was a recognized expert in helping gays contest efforts to revoke government security clearances, to represent him. In a development that surprised many political observers, former Admiral Bobby Ray Inman, who Carter had appointed as director of the NSA, determined that Shoemaker was not a threat to the agency's secrets and could retain his security clearance and his job.
Inman made that determination after Kameny and Shoemaker made it clear that Shoemaker was an out gay man who had no problem disclosing his sexual orientation at work if doing so did not jeopardize his job. Shoemaker became the first known gay person to be allowed to retain a high-level security clearance at a U.S. government intelligence agency such as the NSA and possibly at any government agency or department.
Shoemaker, who has since retired, told the Blade that in recent years, an LGBTQ employee group at the NSA has invited him to return to the agency's headquarters as a guest speaker for the group's LGBTQ Pride event with the full approval of NSA officials. The welcoming of Shoemaker at the NSA in recent years is viewed by activists as a development illustrating the dramatic changes that have taken place in support of LGBTQ workers at security agencies like the NSA, the CIA, and the FBI.
But Kirchick includes in his book a slightly less positive story about one of Carter's White House aides, Midge Costanza, who Kirchick says was known by political insiders to be a lesbian who never publicly acknowledged her sexual orientation. Costanza became widely known and praised by LGBTQ activists when she invited LGBTQ leaders from across the country to the White Houses to provide her and the Carter administration with a briefing on LGBTQ issues. The meeting became the first known time that gay and lesbian rights advocates had been invited to the White House for an official meeting.
Carter himself was out of town at the time of the meeting for a pre scheduled visit to the presidential retreat at Camp David, White House officials said at the time.
Kirchick reports that in the following year or two, during Carter's first and only term in office as president, higher up White House officials who Kirchick says were known as the "Georgia Mafia" because of their association with Carter at the time he was Georgia governor, disparaged Costanza over claims that she was pushing positions too far to the left. Among other things, the White House officials moved Costanza's office from a prestigious location near the Oval Office to an out of the way basement space. Costanza a short time later resigned and returned to Rochester, New York, where she began her political career.
Despite what Kirchick said was a setback of sorts for the LGBTQ cause by the outcome of Costanza's tenure at the White House, he writes in his book that the situation soon improved for gay people working in the federal government in Washington.
"The story of the secret city is also the story of a nation overcoming one of its deepest fears," Kirchick writes in the concluding chapter of "Secret City."
"Only when gay people started living their lives openly did the hysteria start to become plain for what its was," he writes. "Across the broad sweep of American history, no minority group has witnessed a more rapid transformation in its status, in the eyes of their fellow citizens, than gay people in the second half of the twentieth century," Kirchick concludes.
The Blade may receive commissions from qualifying purchases made via this post.
Season's best new books offer something for every taste
History, YA, horror and more on tap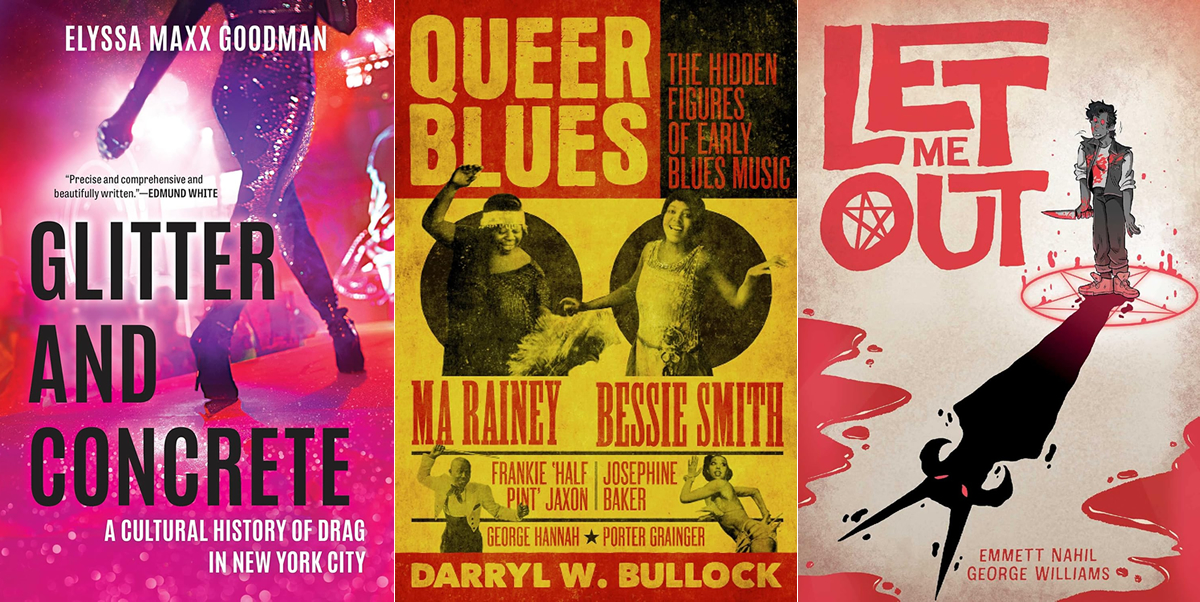 Shorter days, cooler temps, and longer nights can send you skittering inside, right? Don't forget to bring one of these great books with you when you settle in for the fall.
Releasing in September, look for "Between the Head and the Hands" by James Chaarani, a novel about a young Muslim man whose family turns him away for being gay, and the teacher who takes him in (ECW Press, Sept. 10). Also reach for "Cleat Cute: A Novel," by Meryl Wilsner (St. Martin's Griffin, Sept. 19), a fun YA novel of soccer, competition, and playing hard (to get).
You may want something light and fun for now, so find "The Out Side: Trans and Nonbinary Comics," compiled by The Kao, Min Christiansen, and Daniel Daneman (Andrews McMeel Publishing). It's a collection of comics by nonbinary and trans artists, and you can find it Sept. 26.
The serious romantic will want to find "Daddies of a Different Kind: Sex and Romance Between Older and Younger Gay Men" by Tony Silva (NYU Press), a book about new possibilities in love; it's available Sept. 12. Historians will want "Glitter and Concrete: A Cultural History of Drag in New York City" by Elyssa Maxx Goodman (Hanover Square Press, Sept. 12); and "Queer Blues: The Hidden Figures of Early Blues Music" by Darryl W. Bullock (Omnibus Press, Sept. 14).
In October, you'll want to find "Blackouts: A Novel" by Justin Torres (Farrar, Straus & Giroux), a somewhat-fantasy novel about a dying man who passes a powerful book on to his caretaker. Look for it Oct. 10. Also on Oct. 10, grab "Love at 350º" by Lisa Peers (Dial Press Trade Paperback), a novel about love at a chance meeting at a baking-show contest and "The Christmas Swap: A Novel" by Talia Samuels (Alcove Press), a holiday rom-com.
You're just warming up for the fall. Look for "Iris Kelly Doesn't Date" by Ashley Herring Blake (Berkley, Oct. 24) and "Let Me Out," a queer horror novel by Emmett Nahil and George Williams (Oni Press, Oct. 3).
Nonfiction lovers will want to find "Dis… Miss Gender?" by Anne Bray (MIT Press, Oct. 24), a wide, long look at gender and fluidity; "Friends of Dorothy: A Celebration of LGBTQ+ Icons" by Anthony Uzarowski and Alejandro Mogollo Diez (Imagine, Oct. 10); and "300,000 Kisses: Tales of Queer Love from the Ancient World" by Sean Hewitt and Luke Edward Hall (Clarkson Potter, Oct. 10).
For November, look for "Underburn: A Novel" by Bill Gaythwaite (Delphinium), a layered novel about Hollywood, family, and second chances. It comes out Nov. 14. For something you can really sink your teeth into, find "The Bars are Ours: Histories and Cultures of Gay Bars in America, 1960 and After" by Lucas Hilderbrand (Duke University Press, Nov 21). It's a huge look at the spaces that played strong roles in LGBTQ history.
And if you're looking for yourself or for a special gift in December, check out "Trans Hirstory in 99 Objects" by David Evans Frantz, Christina Linden, and Chris E. Vargas. It's an arty coffee table book from Hirmer Publishers of Munich. You can find it Dec. 20. Also look for "Second Chances in New Port Stephen: A Novel" by T.J. Alexander (Atria / Emily Bestler, Dec. 5) and if all else fails, ask for or give a gift certificate.
Season's readings!
Intriguing historical novel based on the true story of 1800s lesbian couple
'Learned by Heart' by Emma Donoghue a moving read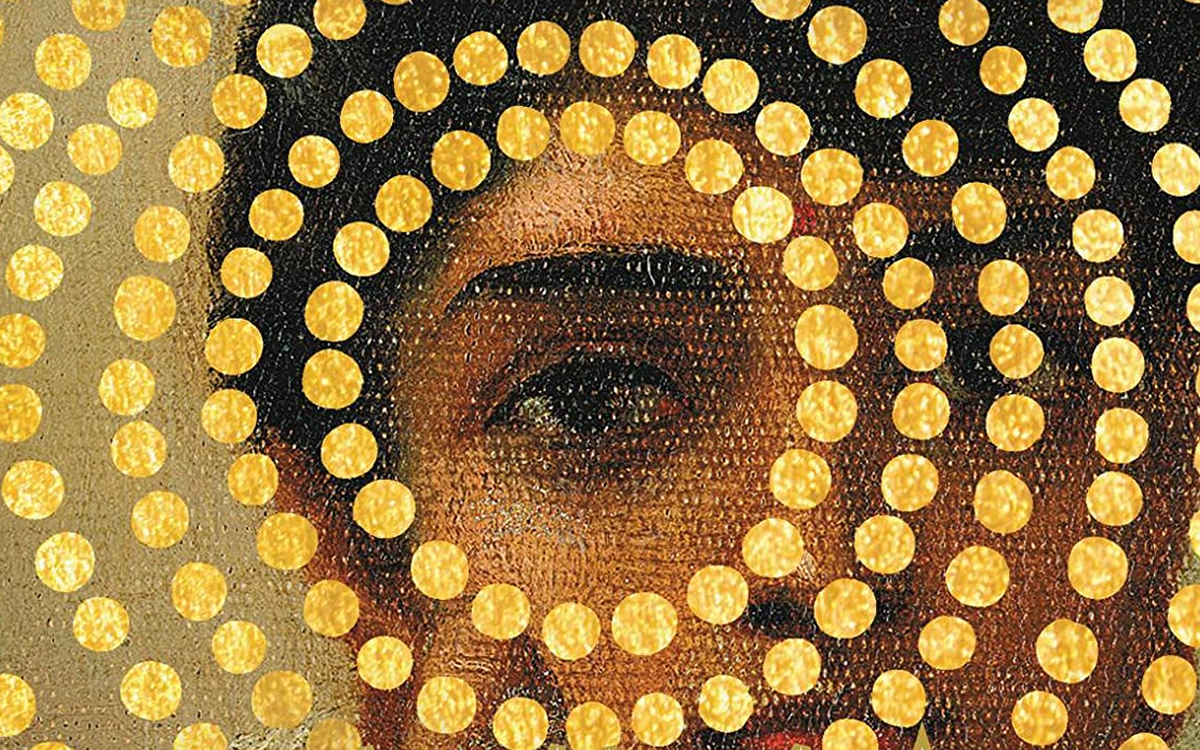 'Learned by Heart'
By Emma Donoghue
C. 2023, Little Brown
$28/324 pages
English landowner, diarist and businesswoman Anne Lister (1791-1840) married her last partner Ann Walker in a marriage ceremony at Holy Trinity Church in Goodramgate, York. This is considered by many to be the first lesbian marriage in England, and likely, the world.
Lister, born in a landowning family at Shibden in Calderdale, West Riding of Yorkshire, who's been called "the first modern lesbian," is having a moment. In two seasons in 2019 and 2022, "Gentleman Jack," a riveting series, based on Lister's diaries, co-produced by the BBC and HBO (streaming on Max), dramatized Lister's relationship with Walker.
"Learned by Heart," an intriguing historical novel by Emma Donoghue is based on the true story of the queer relationship of Lister and Eliza Raine. Raine is believed to have been Lister's first lover.

Much of the novel takes place in 1805-1806, when, at age 14 and 15, Lister and Raine were students at Miss Hargrave's Manor School, a boarding school for girls in York.
Raine was born in Madras (now Chennai) in India. Her father, who was English, was a surgeon with the East India Company. He and an Indian woman, whom he did not legally marry, had Raine.
In an author's note, Donoghue writes of a letter of Raine's that refers to her as having "sprung from an illicit connection." Another letter calls Raine a "lady of colour."
Raine is sent to England at age 6. After her father and mother die, she's left an orphan with a small inheritance.
Through "Gentleman Jack" and her diaries (which are being digitalized), Lister, with her brilliance and charismatic personality, has become a queer culture icon.
Raine is comparatively unknown. Perhaps, for this reason, "Learned by Hand" focuses on Raine's point of view.
Raine arrives at the Manor School before Lister. Prior to Lister's arrival, Raine is mousy, rule abiding.
Because Raine's from India, she sleeps alone in a small room. Aware of unspoken racial bias (against people who are part Indian and part English), she wants to blend in – to stay out of trouble in this school with its many rules. "She's trained herself to wake at seven," Donoghue writes, "just before the bell."
When Lister arrives at the school, Raine's world and personality are transformed. Lister, known even at this young age for being too smart for her own good, is assigned to room with Raine — isolated from the other girls — in the tiny room they call "the Slope." Donoghue skillfully illuminates how the girls' friendship becomes sexual, passionate first love.
One day, Lister and Raine, who call each other by their last names, alone in a church, conduct a marriage ceremony for themselves.
"Learned by Heart" is heartbreaking because its chapters are intertwined with letters that Raine writes to Lister in 1815.
It's clear from this correspondence that Lister has (and will have) other lovers than Raine. And, that, sadly, Raine is writing from what is then called an "insane asylum."
As is evident from "The Pull of The Stars," and her other historical novels, Donoghue has an unerring talent for creating fascinating tales out of true stories.
Unfortunately, as so often happens, Lister, the bad, outrageous girl, is far more interesting than Raine. Raine frequently comes across as loyal, passionate, but too needy and clingy. As Lister's Barbara Stanwyck to Raine's June Cleaver.
"There's nothing noble about Anne Lister…," Donoghue wrote of Lister in "The Guardian."
Lister had the sexual ethics of a bonobo, Donoghue continued, "lying to every lover as a matter of policy."
Yet, Lister is Donoghue's hero. "Because she looked into her heart and wrote about what she found there with unflinching precision," Donoghue wrote in her "Guardian" essay.
"I love and only love the fairer sex and thus beloved by them in turn, my heart revolts from any love but theirs," Lister wrote in a coded entry in her diary on Oct. 29, 1820. (Lister wrote one-sixth of her diaries in code to hide from homophobic eyes.)
"Learned by Heart" is a moving, entertaining read. Raine's story along with Lister's should be told. Even the clingy can be unsung heroes.
The Blade may receive commissions from qualifying purchases made via this post.
More than a coming-of-age, coming out story
'Through the Groves' a sharp, hilarious new book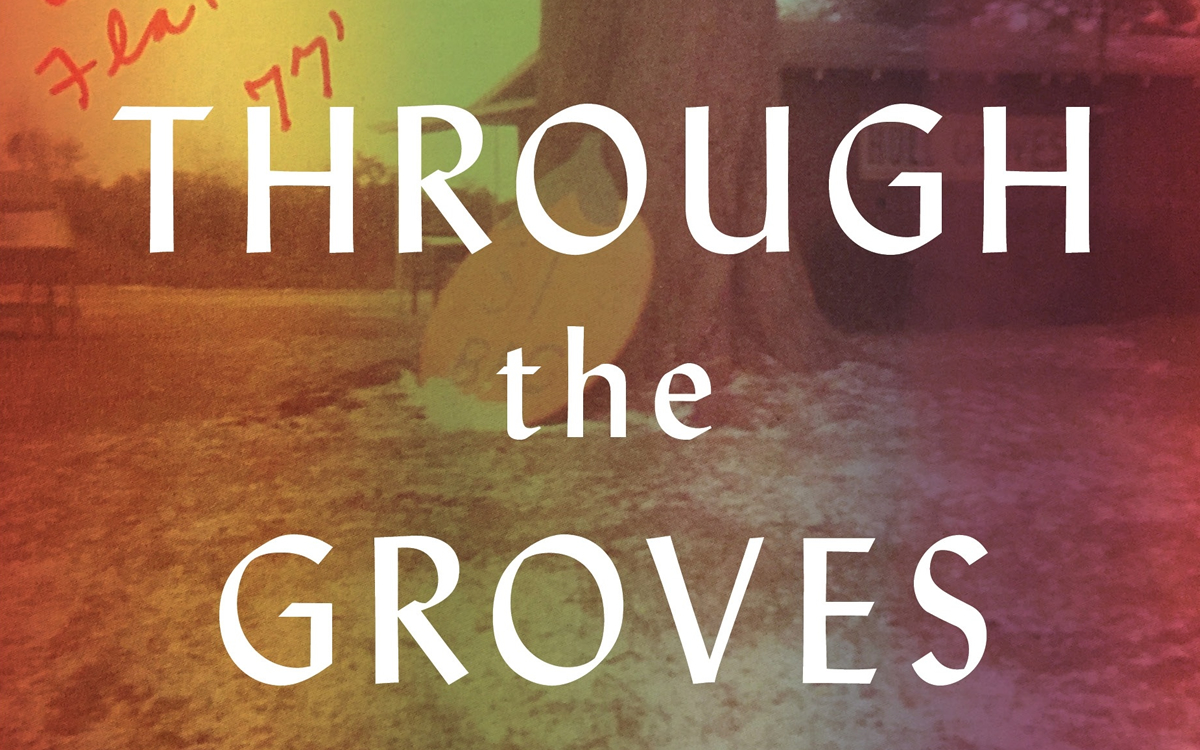 'Through the Groves: A Memoir'
By Anne Hull
c.2023, Henry Holt
$26.99/224 pages
You can't see the forest for the trees.
Fluffy pines, and oaks that started growing before your parents were born. Tall willows, towering cottonwoods that create a canopy far above you. The forest soothes your mind; if you have an out-of-control imagination, it offers a good scare. Nature's there, and in the new book "Through the Groves" by Anne Hull, you'll find memories, too.

She still recalls the smell and the heat and the pesticides.
Anne Hull was her daddy's sidekick the summer she was six years old, riding along with him on his job as a fruit buyer in the middle of Florida where rows of orange trees stretched for miles. Together, they visited the dusty, scarred older Black men who worked the groves on her father's route, and her father taught her all about "withholding confidential information" and not telling her mother about using a chalky field as a bathroom or about the gun in his car.
Hull's mother already knew about the roadside stops he made, and the bars along his way home: the ride-alongs Hull so enjoyed were meant to deter her father from "Friday afternoon fever" and bright neon beer signs.
Back then, Hull was only starting to notice that her family moved often, from one ramshackle house to another, and she saw the weekly checks her great-grandmother gave her father. She already knew that adults kept secrets that weren't so secret to a growing girl who was obsessed with being a spy someday. These were adventures just like the adventures she had with cousins and her little brother, who was an accident-prone "calamity."
When Hull's mother left Hull's father and moved in with Hull's grandmother, that was an adventure, too – until it wasn't. Hull had become old enough to understand genteel poverty and that hand-me-downs weren't cool. She bonded with her grandmother over music; sneered at her mother, as teenagers do; and she thought about her dad, but only in the abstract.
He never forgot about her, though.
He never stopped trying to be her father.
Do you really want some treacly life story now? Nah, you want something solid and sincere, right? Something different. Part coming-of-age, but more, maybe.
You want "Through the Groves."
Rather than opening this tale where most childhood memoirs start, with eye-rolling, attitudinal teen years, author Anne Hull's story begins the summer she was six years old and they move forward from there. This gives readers the gift of an observant kid's-eye view of life – one that's older than its years and doesn't miss a thing, but that's not insufferably precious or precocious. Viewed through the lens of a grown-up, then, those early memories give readers the "more" they crave, becoming a triple-whammy of coming-of-age, coming out, and coming to terms with the frailty of family. That's sharp as flint but also hilarious.
Hull says her father was a storyteller and this orange apple doesn't fall far from the tree. Start "Through the Groves" and you'll find that you just can't leaf it.
The Blade may receive commissions from qualifying purchases made via this post.