Trailblazing soccer legend Briana Scurry inspires with new book
'My Greatest Save' recounts highs and lows of her remarkable life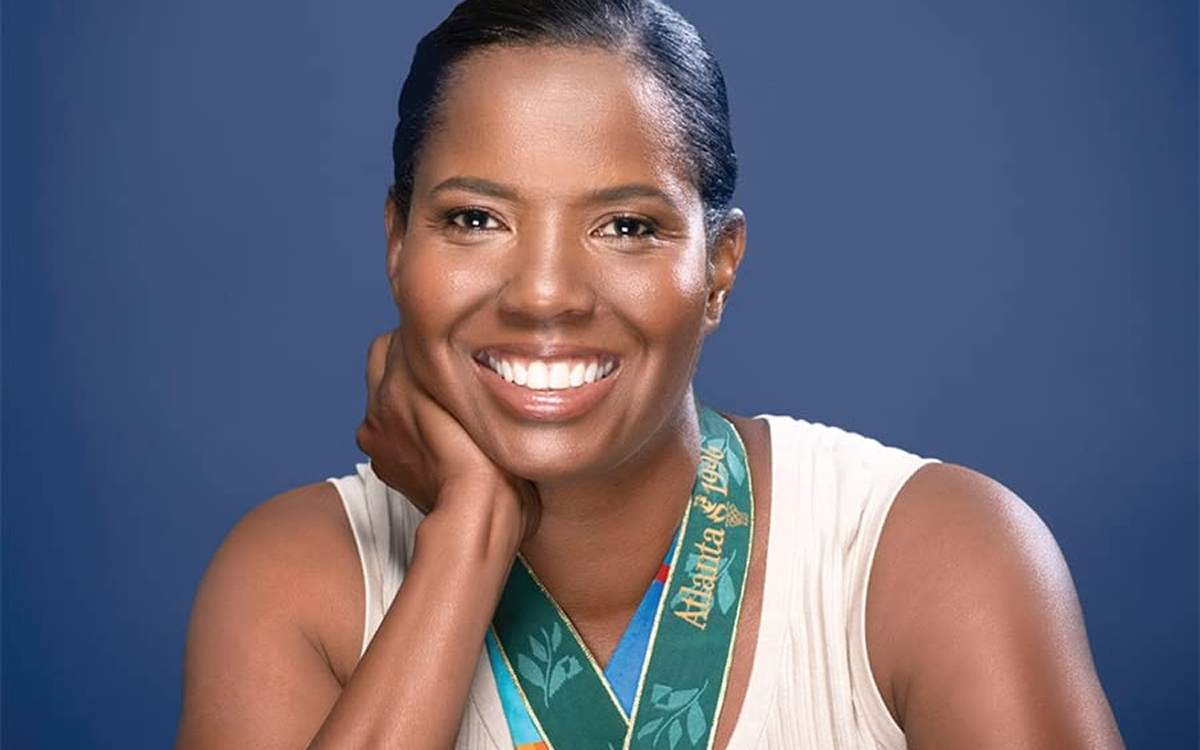 Black lesbian soccer icon Briana Scurry knew from the get-go that she would compete in the Olympics.
In February 1980, Scurry, then eight, was in the family room in her home in Dayton, Minn., watching the Winter Olympics, held that year in Lake Placid, N.Y. The United States was playing hockey against Russia. In what became known as "the Miracle on Ice," the U.S. Olympic team won the gold medal.
Scurry cheered for the U.S. team. But Jim Craig, the team's goaltender, especially, became a hero for her. "One day I am going to be an Olympian, too," Scurry decided.
This sounds like a child's daydream – with as much chance of becoming a reality as a happily-ever-after-Disney movie.
But trailblazing soccer legend Briana Scurry has proved that, with talent, hard work, support from family and friends, along with a sense of humor, dreams can come true.
The child who dreamed of being an Olympian grew up to find herself on the Wheaties box for her winning save as goalkeeper for the U.S. Women's National Soccer Team in the 1999 FIFA World Cup championship game. (FIFA is world soccer's governing body.)
"I believe I'm the only Black lesbian to be on a Wheaties box," Scurry, who won the gold medal in the 1996 and 2004 Summer Olympics, said in a recent interview with the Blade.
Scurry's life has had Olympian highs and hellish lows.
In 2010, her soccer career ended after she sustained a traumatic brain injury during a game. Scurry ran up against an insurance company that wouldn't pay for the medical care she needed.
At one of her lowest points, she had to pawn her Olympic gold medals to pay for food.
In "My Greatest Save: The Brave, Barrier-Breaking Journey of a World-Champion Goalkeeper," her revealing, moving, can't-put-down book, (written with Wayne Coffey), coming out on June 21, Scurry tells her compelling story.
It is "more than the story of an all-time great goalkeeper," tennis legend and LGBTQ icon Billie Jean King said of "My Greatest Save." "It's about a pioneering female athlete who made sure to honor those who came before her even as she worked hard to make things better for those who came after her."
"It was time," Scurry said when asked why she wrote the book, "I was in a good place to do it."
When you're in a tough situation it's hard to see how to write about it, she added, "I had to go away from it to go back to it. We started in 2020 right before the pandemic."
Scurry hopes the book will inspire readers. "I hope it will encourage people to blaze trails in their own lives," she said.
Scurry wanted readers to see behind the veil of a professional athlete – to see how she overcame obstacles, kept going, and reached her goals.
Throughout her life and career, Scurry has encountered obstacles and barriers from a traumatic brain injury to racism and homophobia.
From early on, Scurry was aware that she was different. There were few people of color when she was in elementary, middle, or high school. The youth soccer teams that she played on were also predominantly white. During her 17 years with the U.S. Women's Soccer National Team, "it was the same thing — at least among the core players," she writes in "My Greatest Save."
In 2017, Scurry became the first Black woman to be elected to the National Soccer Hall of Fame, and she is one of the first out LGBTQ soccer players.
Scurry was so supportive of other queer soccer players that she became known as the "welcome wagon."
"When I played with the Atlanta Beat we'd compete fearlessly against the opposing team," Scurry said. "But after the game, [the Atlanta and the opposing team] wanted to hang out."
Scurry would take the LGBTQ home and opposing players to a fun, safe place — a bar where they could grab something to eat and dance. "Then we'd go back to competing ferociously in the next game," she said.
Scurry thinks she has been discriminated against because of how she looks. "Because I'm Black and lesbian," she said.
In 1999, after the World Cup win, Scurry kissed her then girlfriend. "When we kissed the TV cameras cut away because we were lesbians."
She also believes that she's received fewer offers for commercial endorsements than white, heterosexual athletes.
Scurry worries about the "Don't Say Gay" and anti-trans laws that are being passed nationwide. "I worry that these [queer] kids will be bullied. That they might become suicidal," she said.
"I wrote my book for LGBTQ kids," Scurry said, "I want them to believe in themselves and to believe that they can be athletes."
"We're going backwards," Scurry added. "It's frustrating. It's tiring but we're going to have to keep fighting for our rights."
Scurry was forced to engage in one of the toughest fights of her life after she had a traumatic brain injury while playing soccer in 2010. After she was injured, Scurry was labeled "temporarily totally disabled." That label was a severe understatement.
Scurry's head injury left her in unbearable pain. It was incredibly hard for her to concentrate on the simplest things — from reading more than a couple of paragraphs to following the plot of a TV show.
Scurry became so depressed that she came close to ending her life. (If you are having suicidal thoughts, contact the Trevor Project and/or the National Suicide Prevention Lifeline).
"The insurance company said I was faking it," Scurry said. "I told them I was a professional athlete. There was nothing I wanted more in the world than to get back in the game."
"Why in the world would I have wanted to fake not being able to work?" she said.
Thankfully, in this low period in her life, Scurry was connected, through friends to Chryssa Zizos, who works in public relations.
Zizos publicized Scurry's struggle with the insurance company. The publicity was effective. The company agreed to pay for the physical therapy and surgery that Scurry needed.
Today, Scurry and Zizos are happily married. Scurry loves being step-mom to Zizos's children, who call her "bonus mom."
Scurry, now fully recovered, talks about her traumatic brain injury to educate soccer players, coaches, and parents about concussions.
"There's more research now about ways to help protect players from concussions," she said.
Headbands would help protect players against concussions, Scurry said. "Some of the players won't wear headbands," she added, "because it would be perceived as weakness."
Shin guards used to be voluntary, and players didn't wear them, Scurry said.
"But after FIFA mandated them, players wore them," she said. "The same thing would happen if FIFA mandated headbands."
Scurry was thrilled last month when news broke from The New York Times and other outlets that landmark contracts had been signed with the U.S. Soccer Federation. The contracts say that, for the first time, men and women soccer teams will be paid equally in international matches and competitions. The agreement says that in forthcoming World Cup tournaments men and women will be paid equally in money awarded by FIFA in prizes.
"I'm overjoyed about women getting equal pay," Scurry said.
Fifty years ago this month, Title IX of the Education Amendments of 1972 became law. The legislation, which prohibits discrimination against women in education, has enabled thousands of women and girls to participate in sports in high schools, colleges and professionally.
"Title IX opened the door for millions of girls around the country to be able to participate in sports," Scurry said.
"Without Title IX … there would have been no path for me to play soccer collegiately and professionally," she added.
The Blade may receive commissions from qualifying purchases made via this post.
Fascinating mystery novel features gay private eye in 1947 Philly
'Knock off the Hat' explores a world before LGBTQ rights advances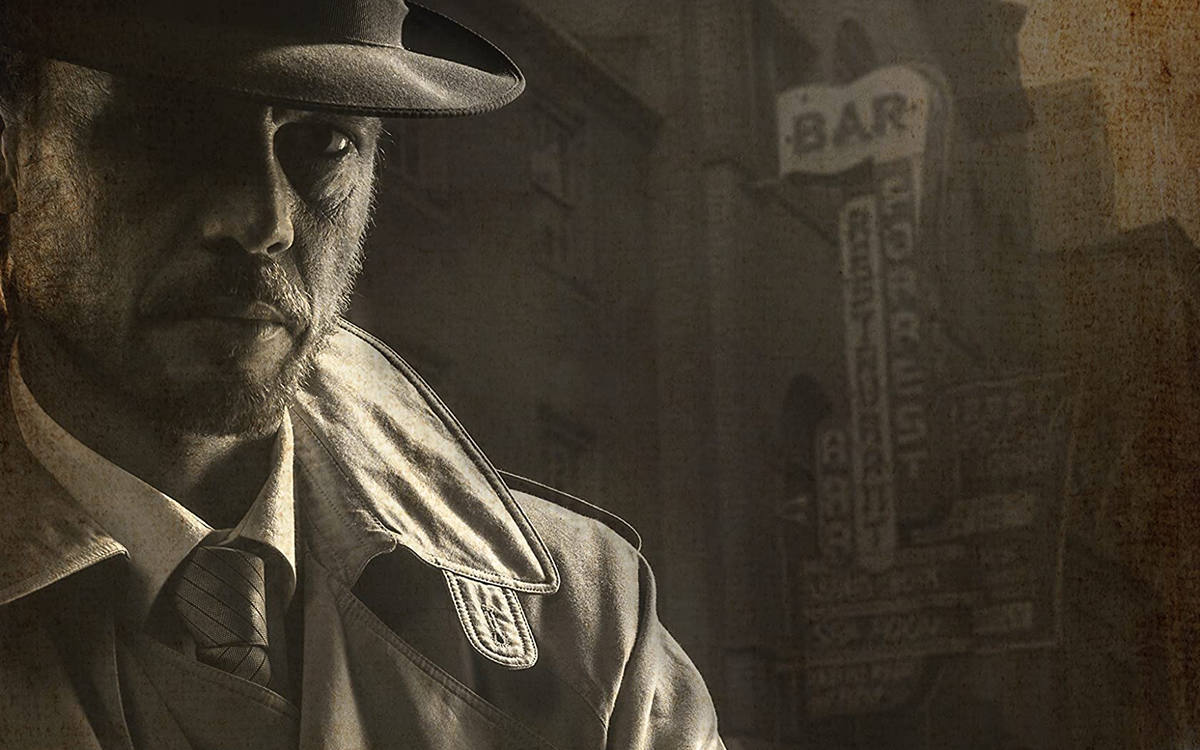 'Knock Off the Hat: A Clifford Waterman Gay Philly Mystery'
By Richard Stevenson
c.2022, Amble Press
$18.95/200 pages
The Horn & Hardart automat is a great place to meet friends and eat (on the cheap) delicious meatloaf and coconut cream pie.
People wonder when Connie Mack, the Philadelphia Athletics' manager, will retire and have a ballpark named after him.
If you're queer, you dance, drink and hook-up in gay bars.
Life is good. Even on summer nights when few places are air conditioned. Except that if you're queer, you can be arrested if you're in a gay bar that's raided by the police. If you're arrested, your name will likely appear in the Philadelphia Inquirer on a list of "deviants."
This is the world of Clifford Waterman, a gay private eye, the protagonist of "Knock Off the Hat," the fascinating new mystery by Richard Stevenson.
The novel is set in 1947 in Philadelphia. During World War II, Clifford, a former police detective, was in the Army. He was an Army MP in Cairo, where he jokes, "I was working with US Army unintelligence."
Clifford was dishonorably discharged from the Army for being gay. Though ironically, his job in the service was to round up "drunks," "dope fiends" and "perverts."
An officer found him one night, "enjoying the company of a nice man named Idriss, who normally cleaned the latrines," Clifford says. "On this particular occasion, this pleasant chappie was cleaning my latrine."
The era in which Clifford lives is repressive. The House Un-American Activities Committee is going after queer people and suspected Communists. If you're LGBTQ and arrested in a bar raid, you'll lose your job if your employer reads about it in the paper.
Yet Clifford respects himself. He proudly hangs his dishonorable discharge on his office wall.
In "Knock Off the Hat," Clifford is called upon to use his detective skills, street-smarts and connections in the queer community, to solve a terrifying, puzzling mystery.
Usually, queer people who are arrested in a gay bar raid for "disorderly conduct," can pay off Judge Harold Stetson. (Stetson is called "the Hat" because his surname is the name of a type of hat.) If they pay the judge $50 (a lot of money, but, with some belt-tightening, doable), they'll avoid "public humiliation along with a hefty fine or even jail time," Stevenson writes.
But now, the judge and his clerk have gone bonkers. They're requiring queer people to pay Judge Stetson $500. If they don't pay up, their professional and personal life will be ruined.
Scarcely anyone can afford this sum. A gay man, who's proud to be a salesperson in the shoe department of the glam department store Wanamakers, is comparatively lucky. After he's arrested in a bar raid, he sells his car to get the $500 to pay off the judge. Other queer people end up working at gas stations or even kill themselves because they don't have that kind of money.
"Knock Off the Hat" takes place at a time when queer lives were, largely, devalued. Yet it's far from grim.
The novel is filled with dark humor and engaging characters from an actress who pretends to be a deceased gay man's fiancee to a left-wing queer farmer. In one scene, after Lauren Bacall drops into a dinner party, it's revealed that her "dick" is "bigger than Bogie's."
Richard Stevenson is the pen name of the groundbreaking mystery writer Richard Lipez. "Knock Off the Hat," was published after Lipez, who was openly gay, died at 83 in March 2022. Lipez envisioned "Knock Off the Hat" as being the first in a series featuring Clifford Waterman.
Also, under the pseudonym Richard Stevenson, Lipez over four decades (beginning in 1981 with "Death Trick") wrote 17 mysteries featuring the queer detective Donald Strachey. "Chasing Rembrandt," the last of the Donald Strachey series, will be released by ReQueered Tales in fall 2022.
The Strachey mysteries, set in Albany, N.Y., in the late 1970s, 1980s and 1990s, are less dark than "Knock Off the Hat." Donald Strachey, his lover Timmy and many of the other queer characters dance, cruise, and indulge in camp humor. Yet without being preachy, the Strachey mysteries address AIDS and other serious issues.
"Knock Off the Hat" is as riveting as the best of Raymond Chandler. Though it's highly entertaining, reading it in this "Don't Say Gay" era, is sobering. The novel with its depiction of a time when queers had no rights is a chilling reminder that we can't afford to be complacent.
This isn't meant to be a downer. Libation in hand, treat yourself this summer. Check out "Knock Off the Hat."
Celebrating Arab and Muslim heritage, art, gastronomy
Three new books open a window to influential cultures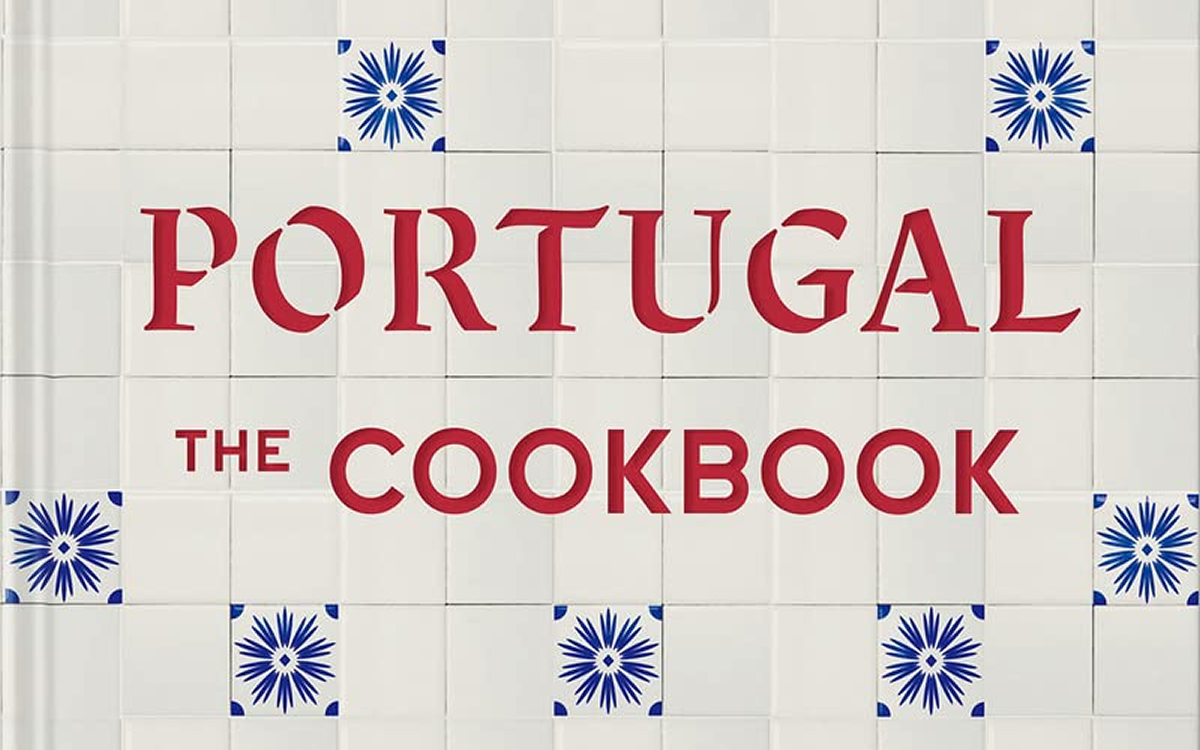 As a college student, I hungered for Arab and Muslim representation. Prejudice against our communities was mainstream and demoralizing. Things, however, can sometimes change sooner than we expect.
Although Muslims and Arabs are still maligned, it is no longer as widespread and is often counterbalanced by allyship and, crucially, Muslim and Arab representation. From Hulu's "Remy," Netflix's "Master of None," HBO Max's "Sort Of," to the upcoming premiere of Disney+'s "Ms. Marvel" to Muslim characters on "Love Victor," "Never Have I Ever," and "Genera+ion," Muslim characters and creators are now common. And these creators are diverse, proud, and often queer.
Mahersalah Ali is a two-time Oscar winner (one for the Black queer Best Picture winner "Moonlight") and Riz Ahmed is the first Muslim to be nominated for Best Actor; he won an Oscar this year for a short film taking on British xenophobia, and spearheading an initiative to boost Muslim representation in Hollywood from screenwriters to actors.
From starving to satisfied, it has been quite a transformation in American culture. And it's not only TV and film. Political representation isn't novel anymore. I still remember when former Rep. Keith Ellison was asked on CNN to prove his loyalty by the conservative host Glenn Beck. Today, Reps. Ilhan Omar and Rashida Tlaib are progressive trailblazers. Irvine, Calif., has a Muslim mayor in Farrah Khan. Joe Biden has nominated the first Muslims to the federal judiciary, one has been confirmed and the other, civil rights lawyer Nusrat Choudhury, awaits Senate confirmation. And Biden, lest we forget, said "inshallah" (God willing) on the presidential debate stage. "We've made it," I want to shout. But I know we're still fighting for full normalization in American life.
Hence my excitement over three new books (two cookbooks and one art text) that feature Arab and Muslim heritage, art, and gastronomy. 
Arab roots of Portuguese cooking
"To these new rulers [the Moors], cuisine was an art, and food a gift from God that should be consumed in moderation and shared with those in need," writes Leandro Carreira, the author of "Portugal: The Cookbook." It's not surprising to learn that Arabs and Berbers shaped the evolution of Portuguese cuisine, but what's striking is the nature of its legacy. In this cookbook of 700 recipes, half draw from the Moors. 
When Moors conquered the Iberian Peninsula (Portugal and Spain) they brought with them not only warriors and administrators but architects, astronomers, poets, and, inter alia, cooks along with cookbooks, such as the Medieval "Kitab al Tabikh."
The Moors introduced hydraulics that irrigated the farmland (along with orchards and leafy gardens) and beautified the land by planting citrus trees both for the fruit and scent. The list of crops introduced by Moors includes eggplant, artichoke, carrot, lentils, cucumber, and lettuce. The latter would later christen the residents of Lisbon, who are colloquially known as Alfachinhas ("little lettuces"). Moors popularized sour oranges, apricots, dates, melons, and watermelons; spices such as pepper and ginger; pickling of olives and nuts; sour marinade to preserve fish; rose water and orange blossom. The Moors' vinegary salads were the precursor to gazpacho. The introduction of sugarcane later severed Portuguese colonization and fueled the slave trade, and transformed sugar from luxury to staple.
Naturally, the North African rulers brought couscous, the main consumed wheat until the late 16th century. To this day, northwestern Portuguese villagers prepare couscous using the methods and utensils introduced by Berbers 900 years ago.
The Moors cultivated hospitality and conviviality at the table along with the order in which food is served: soups followed by fish or meat and concluding with sweets. The Arabs' cousins, the Jews played their part in shaping Portuguese cooking, too. Jews prepared their post-Sabbath meal by laying aside a slow-burning stew of meat, chickpeas, collard greens, hard-boiled eggs, and vegetables; today, the Portuguese call it Adafina. Jews introduced deep-fried vegetables and Portuguese missionaries later brought them to Japan and (voilà!) tempura.
In its history, "Portugal" evokes our interwoven humanity.
Arabiyya: Cooking as an Arab in America
The past few years have seen cookbooks with narratives of culture and personal journeys foregrounding recipes — many focused on Arab culture. "The Gaza Kitchen" by Laila el-Haddad and Maggie Schmitt and "The Palestinian Table" and "The Arabesque Table" by Reem Kassis, for example. To this list, we can add "Arabiyya: Recipes from the Life of an Arab in Diaspora" by the James Beard finalist Reem Assil.
For connoisseurs of Arab food in America, Reem is no stranger. Reem's California, a bakery in Oakland and San Francisco, has acquired temple status for its use of California's ingredients in the service of Arab dishes. A few years ago, the New York Times praised Reem's as an "Arab Bakery in Oakland Full of California Love." (The bakery was, sadly, the target of vulgar anti-Palestinian prejudice for its mural of Palestinian activist Rasmeah Odeh.) 
Food was Reem's saving grace. Facing a debilitating digestive disorder, and the wreck of familial stress, Reem left college and headed to the Bay Area live with her Arab uncle and Jewish aunt. Soothed by California's climate, nature, and ingredients, she found mental and physical healing — and roots and purpose.
"Arabiyya" is a guide to California-based, Arab-rooted recipes alongside tales of Reem's journey and her family's. Her grandparents fled the Nakba — the 1948 "catastrophe" of the forced exile of roughly 750,000 Palestinians at the hands of Israeli troops — and the Naksa, the 1967 War that forced her family to decamp once more for Lebanon. The Lebanese Civil War led to one more flight to Greece, and finally, California.
Growing up American, Reem knew little of her grandmother's resilience. After her sitty's (colloquial Arabic for grandmother) passing, she pasted together tales from relatives of her grandmother's determination to uphold Arab hospitality no matter where she landed. Her identity as a Palestinian was threatening both in Lebanon and America — but she walked with dignity. Arab hospitality meant that home was a safe comfort no matter the headwinds outside, and, at times, her grandmother went lengths to survive. A tale of sneaking out during a pause in fighting in Beirut became family lore: sitty couldn't forget her lemons (who would serve fish without lemons?!) even after a rocket attack knocked her down.
Food's healing and grounding became the thread uniting Reem with sitty. "I've come to realize that my grandmother, who loaded the table to its edges with tasty morsels of my favorite foods, lives through me," Reem relates.
Reem's journey to cook and bake as love and spontaneity opened a window to heritage — a family's history and Arab pride. Her recipes (like the California Fattoush Salad where traditional tomatoes are swapped for oranges and citrus and fried sunchokes) overflow with love. "Arabiyya" is destined to be a classic among Arab-Americans.
Arab artists in their prime
Artists from the Arab world exhibiting in the West face a challenge: Our culture is ubiquitous in Western depictions but poorly understood; a dilemma for the artist who must inevitably "interrogate the stereotypes that spectators bring to the practice of looking at mythologized places," in the words of critic Omar Kholeif in his review of the Abu Dhabi-born and NYC and Dubai-based Farah Al Qasimi.
Al Qasimi is one of five Arab artists featured in the new collection on "art's next generation" entitled "Prime." In "After Dinner 2" (2018), Al Qasimi captures the pressures of domestic life in her native UAE and the misconceptions westerners have about Arab domesticity. A mother stands behind her daughter kneeling on the couch while looking out at the window. The mother's stance is recognizable to any child raised by an Arab mother: head tilted up and her arms stretched out — a plea for God's mercy in the face of a stubborn child. The pink and white staging of the drapes and couch suggest the mother-daughter dispute is about marriage, the daughter having sights on another admirer. Neither the daughter's nor the mother's face is visible. The mother's face overflows out of frame while the daughter's rests behind the drapes. Al Qasimi's photograph turns on its head the Western conception that Arab women are hidden "behind the veil;" their life is plain to see if one discards their preconceived notions and recognizes that mothers and daughters differ universally.
Gulf Arab states, soaked in oil and gas money, however, pander to Western standards. Alia Farid scrutinizes the imitation. Urbanization has upended life in the Gulf, including in the official representation of culture. Seeking to parade heritage, Gulf states are crafting historical narratives that embody less the realization of culture and more a contrived display that weaves together disparate artifacts, as Farid displays in a mock-museum exhibition titled "Vault" (2019). These exhibitions stand as staid advertisements — a defensive declaration: "We, too, have culture!" — placing together all manners of ancient and modern objects without telling a coherent story or inspiring new creativity.
In a juxtaposition, "At the Time of the Ebb" (2019) is a video installation documenting the celebration of Nowruz Sayadeen (Fisherman's New Year) on the island of Qeshm, Iran. "We are brought close to culture at its grassroots level — the suggestion being that cultural life is built in communities as opposed to something to represent within the entanglements of a global museum industry, one that willfully neglects the culture it seeks to validate," observe critics Hana Noorali and Lynton Talbot.
The Middle East's wars and rivalries inform the work of Lebanese artist Rayyane Tabet, who works in Beirut and San Francisco. "Steel Rings" (2013) is a recreation of the Trans-Arabian Pipeline that was abandoned due to political upheaval but not before hundreds of miles of pipes were laid (and remain) underground. In Tabet's exhibition, steel rings laid on the floor stand in for the pipeline's route with engravings on the rings marking the locations passed underneath. The uncompleted pipeline is the only material project to exist between five regional nations. It is a sad statement on the region's divisions that the only thing crossing that many borders is abandoned and buried steel. Humanization of the region's troubles comes into relief in "Cyprus" (2015). The installation consists of a 1,800-pound wooden boat suspended from the ceiling. The boat was deployed by the artist's father to flee Lebanon's civil war but was unable to complete the journey to the neighboring island. Years later, the family found it on the coastline. Suspended in midair, solitary, the boat speaks to the anguish burdening people in the face of conflict — a hardship that is often insurmountable, like the boat drawback by the current. "Cyprus" centers our thoughts beyond the headlines — obscuring the human toil — and toward people struggling in their wake.
It is refreshing to see Arab artists creating thought-provoking art on their own terms. And so, the wheels of American life roll on as we crave our hearts on its road.
The Blade may receive commissions from qualifying purchases made via this post.
New book explores history of Fire Island
Scholarly memoir recounts 1938 hurricane and its aftermath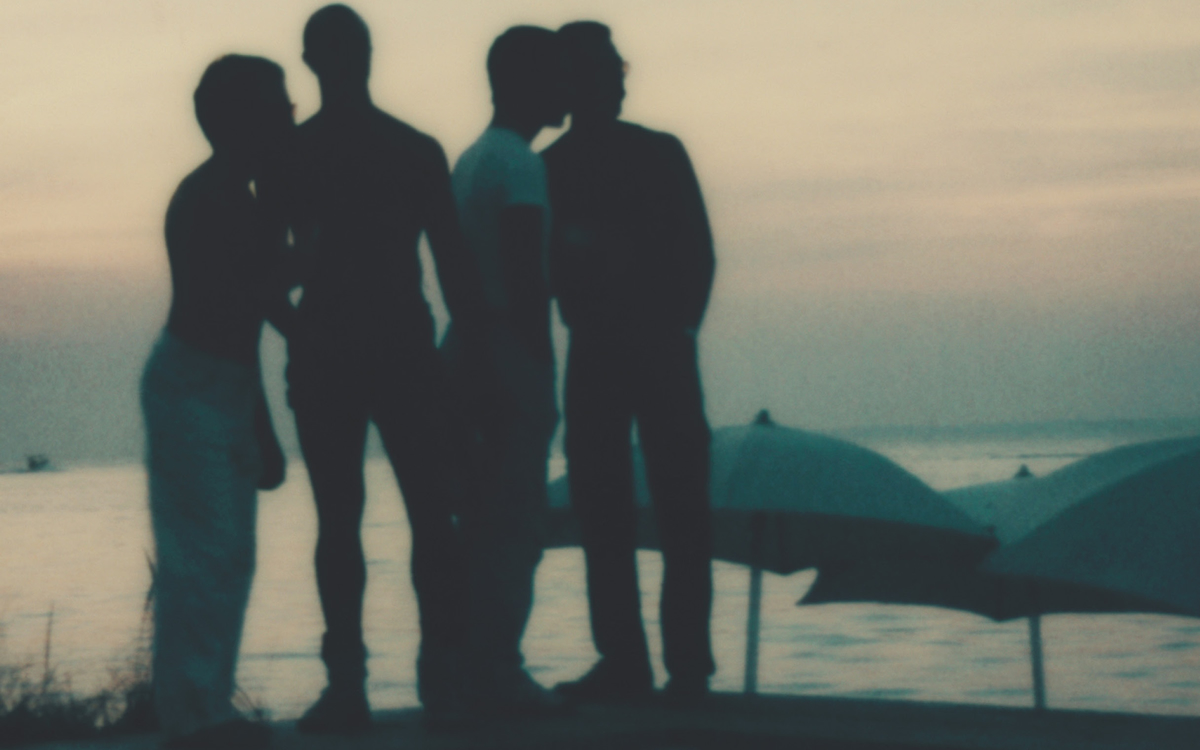 'Fire Island: A Century in the Life of an American Paradise'
By Jack Parlett
c.2022, Hanover Square Press
$27.99/272 pages
Ugh, it's been a week.
Two hours into Monday and your brain was already screaming for something fun, something far removed from work, a getaway that lets you play. You need to dance this weekend. You need to feel the sun on your face and sand between your toes. And you may need to bring "Fire Island" by Jack Parlett with you, too.
Geographically speaking, Manhattan and Fire Island are a mere 60 miles apart.
Sixty miles – and half a world. Stretched out and narrow but walkable, the island is home to several vacation communities. Two of them, Cherry Grove and Fire Island Pines, both located in about the middle of the island, feature prominently in LGBTQ history.
Parlett says that Native Americans sold Fire Island to white Europeans for a pittance, after which activities there were shifty and possibly illegal. By the 1820s, conversely, it was a hot vacation spot for the elite; in certain places, it was the place for finding romance, too, which Parlett says was a sign of the future. Famous men like poet Walt Whitman were big fans of Fire Island and over the next century, a then-quiet queer subculture began to grow.
Sometimes, it grew with families and children in the picture, the latter raised by nonconformists and theater people.
Even so, despite these many changes, Parlett says that Fire Island wouldn't be what it is today, were it not for a hurricane that hit the island on the afternoon of Sept. 21, 1938. It devastated Fire Island and resulted in a real-estate bust. Cottage prices fell significantly, and vacationing there suddenly became affordable for gay New Yorkers.
Throughout the 20th century, Fire Island became a playground for performers, thinkers, and writers such as James Baldwin and W. H. Auden. It was a source of controversy for locals who objected to nude bathing. It was a source of embarrassment for Noel Coward. It allowed everyday gay men and women to dance, drink, and party freely.
And later on, it was a place to mourn.
Considering that this is a book about a getaway destination, "Fire Island" isn't much of a vacation-y read. It's actually pretty dry, in fact, and filled with people that were once very famous but aren't exactly household names anymore. Their drama and the love triangles they struggled with are mildly interesting, in the way that you might perceive great-grandma's old Confidential magazines in the attic.
And yet – the history. Author Jack Parlett offers a lot of solid information beyond those tired scandals to further show how Fire Island came to be a gay hot-spot and why that was important. These tales envelope the rest of the island, as well as current events in America, as a whole, and the impact those outside influences had on LGBTQ life, even today.
More scholarly than not, this book also includes a fair bit of memoir for readers who are looking for something less frivolous. If you want a book for fun, though, "Fire Island" is weak.
The Blade may receive commissions from qualifying purchases made via this post.