Trailblazing soccer legend Briana Scurry inspires with new book
'My Greatest Save' recounts highs and lows of her remarkable life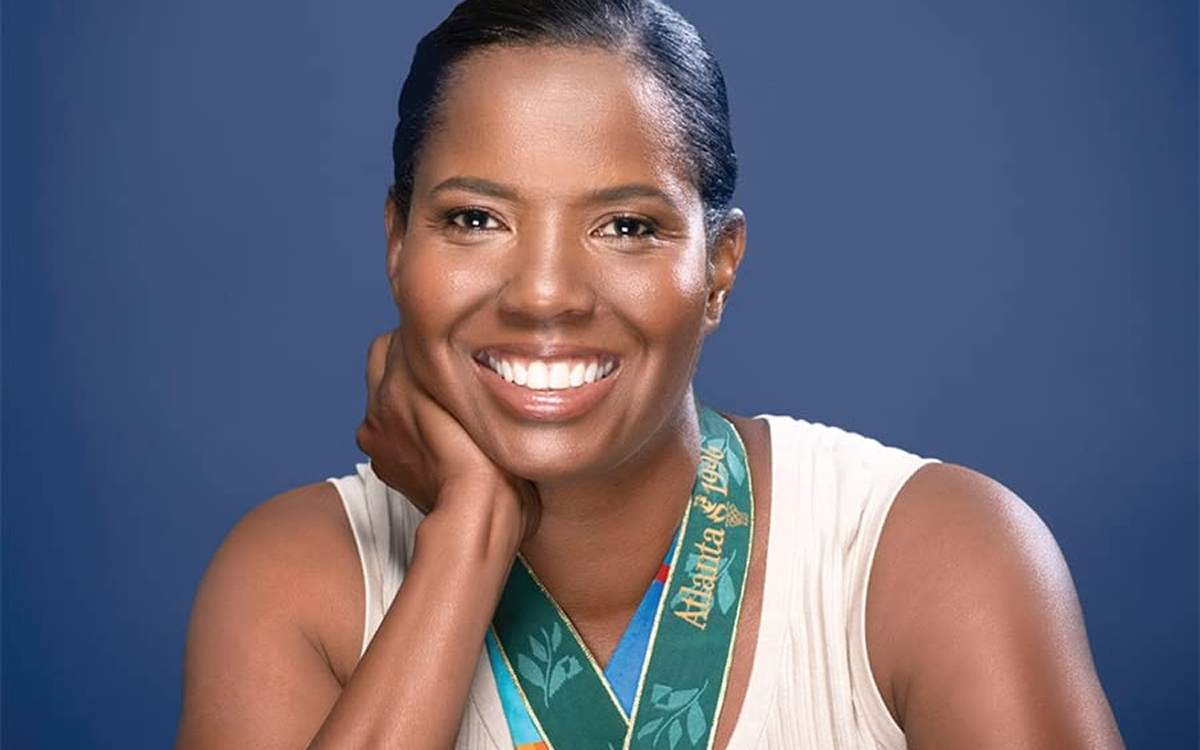 Black lesbian soccer icon Briana Scurry knew from the get-go that she would compete in the Olympics.
In February 1980, Scurry, then eight, was in the family room in her home in Dayton, Minn., watching the Winter Olympics, held that year in Lake Placid, N.Y. The United States was playing hockey against Russia. In what became known as "the Miracle on Ice," the U.S. Olympic team won the gold medal.
Scurry cheered for the U.S. team. But Jim Craig, the team's goaltender, especially, became a hero for her. "One day I am going to be an Olympian, too," Scurry decided.
This sounds like a child's daydream – with as much chance of becoming a reality as a happily-ever-after-Disney movie.
But trailblazing soccer legend Briana Scurry has proved that, with talent, hard work, support from family and friends, along with a sense of humor, dreams can come true.
The child who dreamed of being an Olympian grew up to find herself on the Wheaties box for her winning save as goalkeeper for the U.S. Women's National Soccer Team in the 1999 FIFA World Cup championship game. (FIFA is world soccer's governing body.)
"I believe I'm the only Black lesbian to be on a Wheaties box," Scurry, who won the gold medal in the 1996 and 2004 Summer Olympics, said in a recent interview with the Blade.
Scurry's life has had Olympian highs and hellish lows.
In 2010, her soccer career ended after she sustained a traumatic brain injury during a game. Scurry ran up against an insurance company that wouldn't pay for the medical care she needed.
At one of her lowest points, she had to pawn her Olympic gold medals to pay for food.
In "My Greatest Save: The Brave, Barrier-Breaking Journey of a World-Champion Goalkeeper," her revealing, moving, can't-put-down book, (written with Wayne Coffey), coming out on June 21, Scurry tells her compelling story.
It is "more than the story of an all-time great goalkeeper," tennis legend and LGBTQ icon Billie Jean King said of "My Greatest Save." "It's about a pioneering female athlete who made sure to honor those who came before her even as she worked hard to make things better for those who came after her."
"It was time," Scurry said when asked why she wrote the book, "I was in a good place to do it."
When you're in a tough situation it's hard to see how to write about it, she added, "I had to go away from it to go back to it. We started in 2020 right before the pandemic."
Scurry hopes the book will inspire readers. "I hope it will encourage people to blaze trails in their own lives," she said.
Scurry wanted readers to see behind the veil of a professional athlete – to see how she overcame obstacles, kept going, and reached her goals.
Throughout her life and career, Scurry has encountered obstacles and barriers from a traumatic brain injury to racism and homophobia.
From early on, Scurry was aware that she was different. There were few people of color when she was in elementary, middle, or high school. The youth soccer teams that she played on were also predominantly white. During her 17 years with the U.S. Women's Soccer National Team, "it was the same thing — at least among the core players," she writes in "My Greatest Save."
In 2017, Scurry became the first Black woman to be elected to the National Soccer Hall of Fame, and she is one of the first out LGBTQ soccer players.
Scurry was so supportive of other queer soccer players that she became known as the "welcome wagon."
"When I played with the Atlanta Beat we'd compete fearlessly against the opposing team," Scurry said. "But after the game, [the Atlanta and the opposing team] wanted to hang out."
Scurry would take the LGBTQ home and opposing players to a fun, safe place — a bar where they could grab something to eat and dance. "Then we'd go back to competing ferociously in the next game," she said.
Scurry thinks she has been discriminated against because of how she looks. "Because I'm Black and lesbian," she said.
In 1999, after the World Cup win, Scurry kissed her then girlfriend. "When we kissed the TV cameras cut away because we were lesbians."
She also believes that she's received fewer offers for commercial endorsements than white, heterosexual athletes.
Scurry worries about the "Don't Say Gay" and anti-trans laws that are being passed nationwide. "I worry that these [queer] kids will be bullied. That they might become suicidal," she said.
"I wrote my book for LGBTQ kids," Scurry said, "I want them to believe in themselves and to believe that they can be athletes."
"We're going backwards," Scurry added. "It's frustrating. It's tiring but we're going to have to keep fighting for our rights."
Scurry was forced to engage in one of the toughest fights of her life after she had a traumatic brain injury while playing soccer in 2010. After she was injured, Scurry was labeled "temporarily totally disabled." That label was a severe understatement.
Scurry's head injury left her in unbearable pain. It was incredibly hard for her to concentrate on the simplest things — from reading more than a couple of paragraphs to following the plot of a TV show.
Scurry became so depressed that she came close to ending her life. (If you are having suicidal thoughts, contact the Trevor Project and/or the National Suicide Prevention Lifeline).
"The insurance company said I was faking it," Scurry said. "I told them I was a professional athlete. There was nothing I wanted more in the world than to get back in the game."
"Why in the world would I have wanted to fake not being able to work?" she said.
Thankfully, in this low period in her life, Scurry was connected, through friends to Chryssa Zizos, who works in public relations.
Zizos publicized Scurry's struggle with the insurance company. The publicity was effective. The company agreed to pay for the physical therapy and surgery that Scurry needed.
Today, Scurry and Zizos are happily married. Scurry loves being step-mom to Zizos's children, who call her "bonus mom."
Scurry, now fully recovered, talks about her traumatic brain injury to educate soccer players, coaches, and parents about concussions.
"There's more research now about ways to help protect players from concussions," she said.
Headbands would help protect players against concussions, Scurry said. "Some of the players won't wear headbands," she added, "because it would be perceived as weakness."
Shin guards used to be voluntary, and players didn't wear them, Scurry said.
"But after FIFA mandated them, players wore them," she said. "The same thing would happen if FIFA mandated headbands."
Scurry was thrilled last month when news broke from The New York Times and other outlets that landmark contracts had been signed with the U.S. Soccer Federation. The contracts say that, for the first time, men and women soccer teams will be paid equally in international matches and competitions. The agreement says that in forthcoming World Cup tournaments men and women will be paid equally in money awarded by FIFA in prizes.
"I'm overjoyed about women getting equal pay," Scurry said.
Fifty years ago this month, Title IX of the Education Amendments of 1972 became law. The legislation, which prohibits discrimination against women in education, has enabled thousands of women and girls to participate in sports in high schools, colleges and professionally.
"Title IX opened the door for millions of girls around the country to be able to participate in sports," Scurry said.
"Without Title IX … there would have been no path for me to play soccer collegiately and professionally," she added.
The Blade may receive commissions from qualifying purchases made via this post.
'Harley Quinn: Ravenous' a dark Gotham novel with a feminist warrior
New book awash in crazy action, humor, and superheroes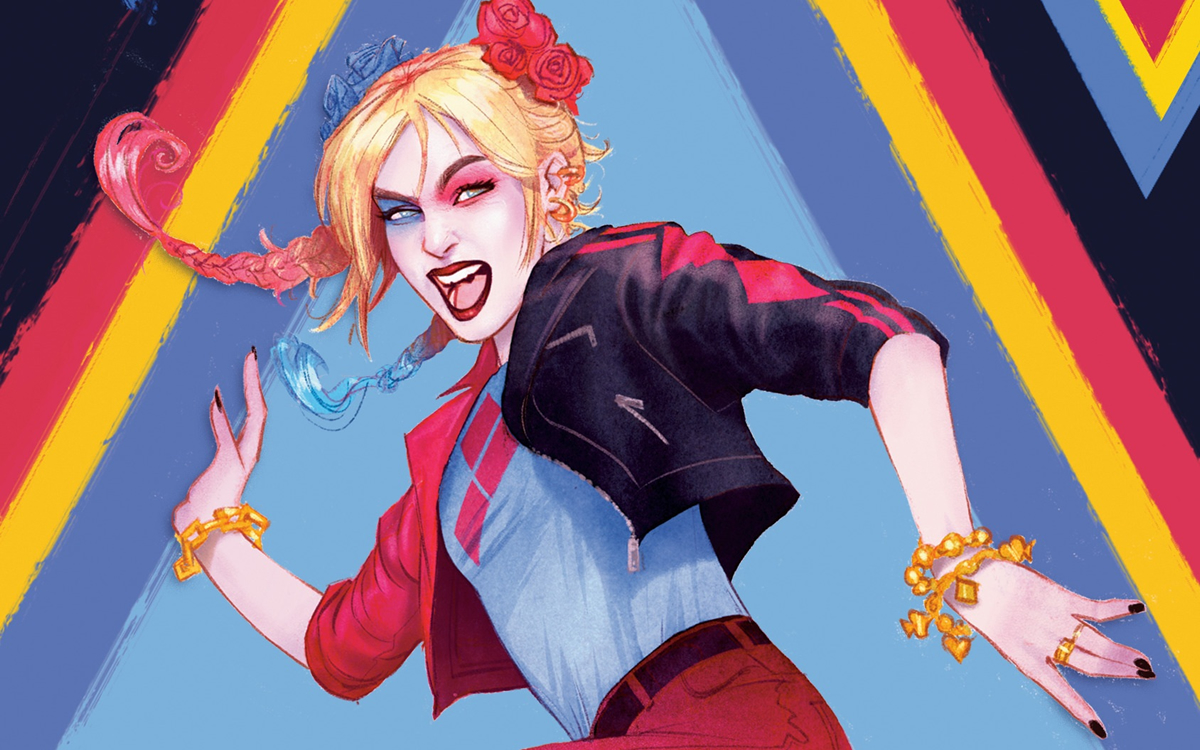 'Harley Quinn: Ravenous' 
By Rachael Allen
c.2023, Random House 
$19.99/349 pages
Forget about it.
Put it out of your mind; don't worry about it. It's likely nothing, so let it rest. Let it go and don't be afraid because, as in the new book "Harley Quinn: Ravenous" by Rachael Allen, fear is how they make you scream.

Being a first-year intern at Gotham University was going to be the best.
Having completed the university's gap-year program last year, Harleen Quinzel was practically bouncing. She'd decided on research, possibly psychology, as a career and first year program included mentorship and a chance to study some of Gotham's worst, most notorious criminal minds. The Joker, Two-Face, King Shark, Mr. Freeze, she could be assigned to any one of them at Arkham Asylum.
First year was also going to be a bit of a relief.
Sure, she'd still have to put up with classmates like the jerk who kept asking if she was "straight now" (nope, still bi, today, tomorrow, last week) and she'd have to try to fit in, which was hard to do after what happened at the end of last year. Then, some of Harleen's friends were attacked with a fear spray that made them scream and scream, and her best friend died from it. There was gossip but Harleen had her research to enjoy, she loved her mentor, and she was fascinated by Talia al Ghul, who'd tried to assassinate Gotham's mayor. Talia was a great study-subject – even though Harleen wasn't technically supposed to ever speak to her.
Until Talia said that she knew who made the fear spray. She needed information for information, tit for tat, and she hinted that she knew the truth about Straw Man, who was rumored to haunt Arkham and who had a hand in the fear spray, so…
So then Harleen woke up in the hospital, the victim of a bad accident and amnesia. But was it an accident? Were this guy, Win, and the adorable Ivy trustworthy? And the escape of Gotham City's worst, most violent criminals — was Harleen at fault?
Let's say a movie theater mushed its film to a pulp and made a novel from the leftover cells. Or they used the mush to paint a Ben-Dot artwork panel, but in words. That's kinda how you could think of this book. As a part of the "DC Icons" franchise, "Harley Quinn: Ravenous" almost screams graphic novel or comic book.
So what's the problem?
Nothing, as long as you know that before you pick it up because that's the sort of feel you'll get in what only looks like a regular novel. Nothing, if you relish a story that starts with action and peppers it with chaos before dropping readers into a land of dark monsters and crime. Nothing at all, if you've read author Rachael Allen's novel-before-this-one – otherwise, you'll be awash in humor, feminism, superheroes, and scrambling to find your footing. Be warned.
Overall, if you love a funny, crazy-paced dark-Gotham novel with a feminist warrior, you'll devour "Harley Quinn: Ravenous." As for a bookmark…? Nah, forget about it.
When artists we love behave badly
New book 'Monsters' explores this common fan dilemma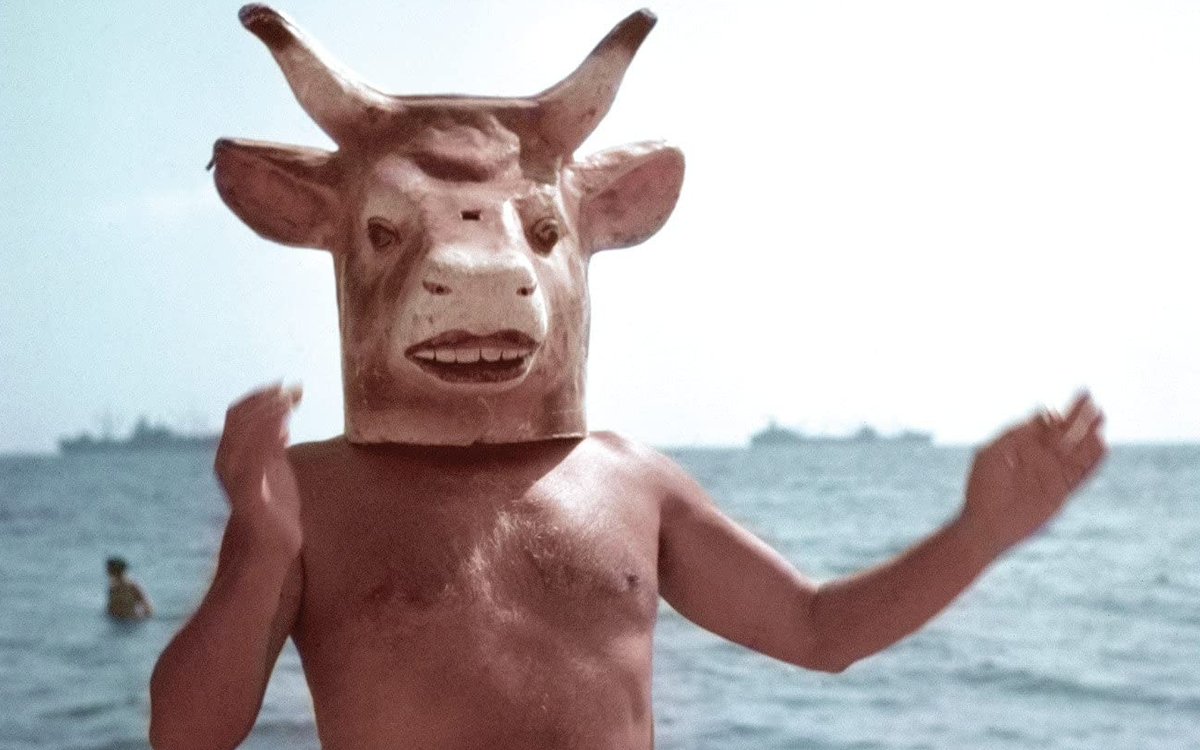 'Monsters: A Fan's Dilemma'
By Claire Dederer
c.2023, Alfred A. Knopf
$28/288 pages
Recently, I listened to an audio version of "The Sorcerer's Stone," the first of J.K. Rowling's "Harry Potter" series. I cheered when Rowling said Dumbledore is gay.
Yet, I wondered, should I read the Potter books (no matter how much I love them) when Rowling has made hurtful remarks about trans people?
That is the question many fans ask today: What do we do when artists make art we love, but behave badly?
"Monsters: A Fan's Dilemma," by memoirist and critic Claire Dederer delves into this  vexing question.

This perplexing query has no "right" answer that works for everyone. Yet, if you enjoy art, you're likely to keep wrestling with it.
A book delving into this conundrum could be as outdated as the last news cycle. The cancel culture debate has engulfed social media for eons.
Yet, Dederer's meditation on the relationship between art and its fans is provocative and entertaining. Reading "Monsters: A Fan's Dilemma" is like downing two, three, maybe four espressos after a couple of cups of strong coffee.
One minute, you may feel that Dederer has it exactly right. The next moment, you might wonder what planet she's on.
I applauded Dederer when she wrote, "There is not some correct answer…The way you consume art doesn't make you a bad person, or a good one."
But I wanted to throw the book across the room as I read that Dederer preferred Monty Python over queer comedian, writer, and actor Hannah Gadsby. "Listen, I'd rather watch the Pythons than Gadsby any day of the week," Dederer writes.
To be fair, Dederer opines about Monty Python to make a point about the "monster" of exclusion. "None of these guys has the bandwidth," she writes about Monty Python, "to even entertain the idea that a woman's or person of color's point of view might be just as 'normal' as theirs, just as central."
Dederer, the author of two critically acclaimed memoirs "Love and Trouble: A Midlife Reckoning" and "Poser: My Life in Twenty-Three Yoga Poses," struggles, as a fan and critic, with many types of monsters.
Dederer, who started out as a movie critic, began grappling with monsters in 2014. Then, "I found myself locked in a lonely–okay, imaginary–battle with an appalling genius," she writes.
The "appalling genius" was filmmaker Roman Polanski, who, Dederer reports, raped a 13-year-old. Despite her knowledge of Polanski's crime, "I was still able to consume his work," Dederer writes, "[though] he was the object of boycotts and lawsuits and outrage."
Her gallery of monsters contains the usual hetero male suspects from Bill Cosby to Woody Allen. Dederer deplores Allen's behavior, but considers "Annie Hall" to be the greatest 20th century film comedy. She finds "Manhattan" unwatchable because Allen's character dates a high school girl, but considers "Annie Hall" to be better than "Bringing Up Baby." (Mea culpa: I love "Annie Hall." But, better than "Baby?)
For Dederer, monsters aren't only male or hetero. She wonders, for instance, if the brilliant poet Sylvia Plath, was a monster because she abandoned her children for her art.
Dederer muses about the actor Kevin Spacey (who will be on trial in June for alleged sexual assault in the United Kingdom), Michael Jackson, and J. K. Rowling.
"One of the great problems faced by audiences is named the Past," Dederer writes, "The past is a vast terrible place where they didn't know better."
'But, Dederer reminds us: sometimes they did.Queer writer Virginia Woolf (author of the luminous "Mrs. Dalloway" and the gender-bending "Orlando") is a god to many queers. Yet, Dederer reports, Woolf, though married to Leonard Woolf, who was Jewish, made flippant anti-Semitic remarks in her diaries. You could say Woolf was just "joking" as people in her time did. Yet, Dederer reminds us, gay author E.M. Forster wrote in a 1939 essay, "…antisemitism is now the most shocking of all things."
I wish Dederer, who writes of racism and sexism in art, had written about the homophobia in art (in the past and present). I'd have loved it if she'd mused on the brilliant queer, anti-Semitic, racist writer Patricia Highsmith who gave us the "Talented Mr. Ripley."
I'd liked to have seen some mention of Islamophobia, ableism and racism against Asian-Americans and indigenous people in art in "Monsters."
Despite these quibbles, "Monsters: A Fan's Dilemma" is a fascinating book. There's no calculator (as Dederer wishes there was) to tell us whether we should go with the art we love or renounce the work of the artist whose behavior we deplore. But, Dederer turns this dilemma into an exhilarating adventure.
The Blade may receive commissions from qualifying purchases made via this post.
Chasten Buttigieg's new book a comforting read for teens
Coming out tale told with an upbeat, fatherly calm tone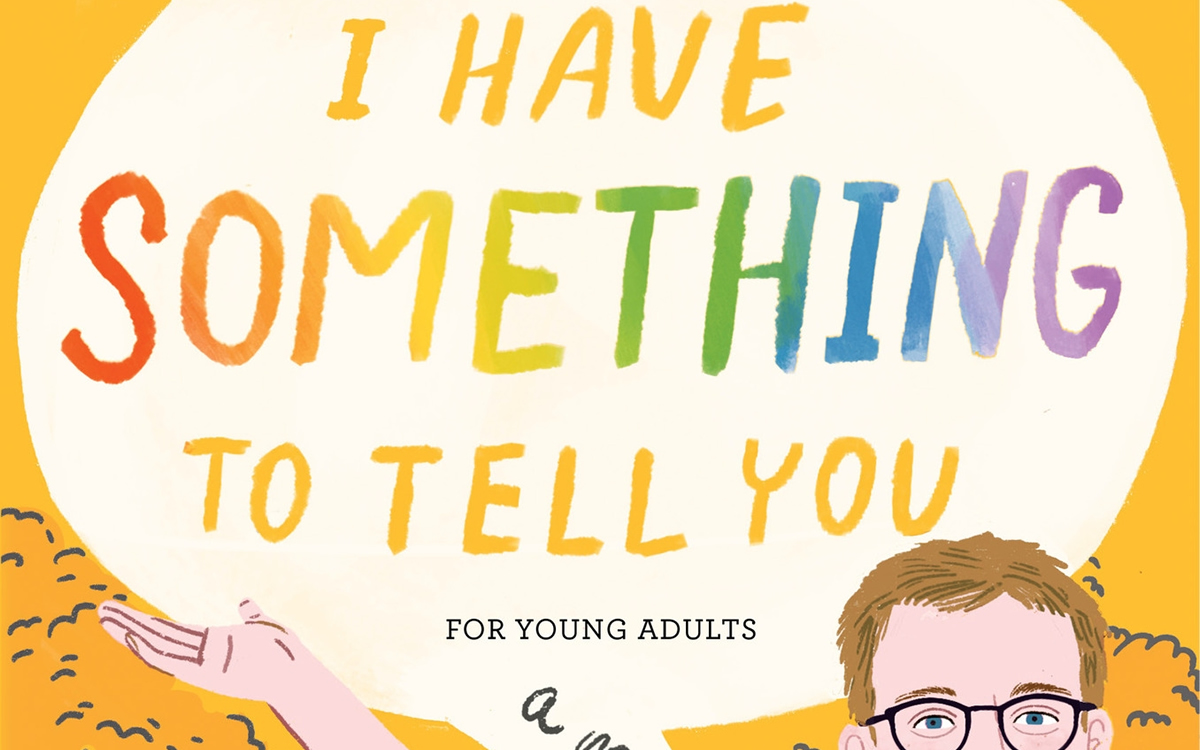 'I Have Something to Tell You'
By Chasten Buttigieg
c.2023, Simon & Schuster Children's Publishing
$18.99/209 pages
Experience, they say, is the best teacher.
Once you've done something, you can say you like it and you'll do it again or not. The subject comes with a different viewpoint, once you've gotten a little experience with it. You're wiser, more confident. As in the new book "I Have Something to Tell You" by Chasten Buttigieg, you'll have the chops to offer valid advice.

If you'd have asked 8-year-old Chasten Buttigieg what life was like, he probably would've told you about his big brothers and how wild and daring they were. He would've said he didn't have many friends and that he loved his parents. He wouldn't have told you about being gay, though, because he had no frame of reference, no experience, or role models. He just knew then that he was "different."
A year later, he watched "Will & Grace" on TV for the first time, and it was hilarious but he had to be careful. Already, he understood that being "someone 'like that" had to be hidden. He watched Ellen and he was sure that "gay people weren't found in places" like his Northern Michigan home town.
For much of his childhood, Buttigieg says he was bullied, but being lonely was worse. He was awkward, but he found his happy place in theater. "In school," he says, "I felt a constant tug-of-war between where I was and where I wanted to be," between authenticity and pretending. A year as a high school senior exchange student in gay-friendly Germany, then a "safe space" in college in Wisconsin clarified many things and helped him gain confidence and "broaden [his] perspective."
By the time he met the man he calls Peter, "I felt at ease to present myself in ways I hadn't felt comfortable doing."
Still, he says, things may be better or they may be worse, "We've got a long way to go, but you, the reader, get to be a part of that promising future."
Filled with an abundance of dad jokes and a casual, chatty tone that never once feels pushy or overbearing, "I Have Something to Tell You" may seem like deja vu for good reason. This gently altered version of a 2020 memoir, meant for kids ages 12 and up, says all the right things in a surprisingly paternal way.
And yet, none of it's preachy, or even stern.
Though there are brief peeks at his adult life on the campaign trail with his husband, now-Secretary of Transportation Pete Buttigieg, the heart of author Chasten Buttigieg's book is all memoir, set in a loving household in a small town. It's lightly humorous but not trite; to this, Buttigieg adds a layer of subtle advice, and genuineness to a tale that's familiar to adults and will appeal to young, still-figuring-it-out teens.
You can expect a "you are not alone" message in a book like this, but it comes with an upbeat, fatherly calm. For a teen who needs that, reading "I Have Something to Tell You" will be a good experience.
The Blade may receive commissions from qualifying purchases made via this post.