California guv pardons Md. man for 1967 gay sex conviction
Newsom says Pachnowski subjected to 'stigma, bias, ignorance'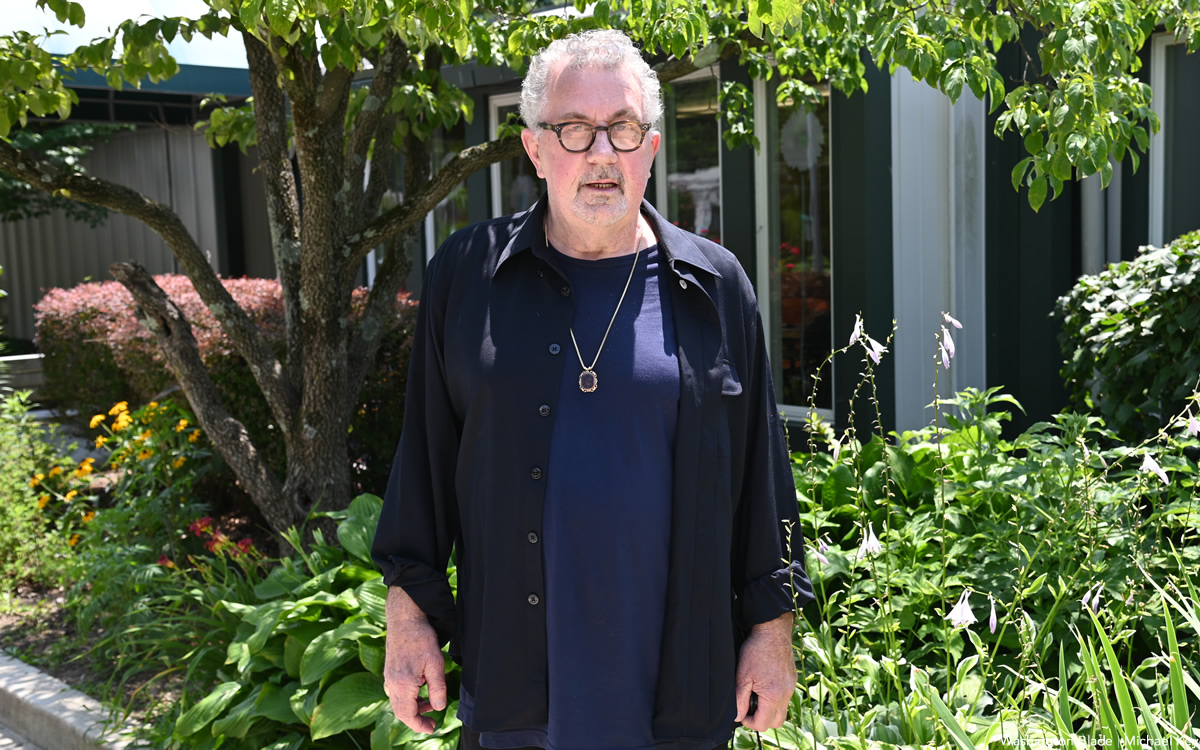 California Gov. Gavin Newsom on July 1 granted a pardon for an 82-year-old bisexual Maryland man for his conviction in Orange County, Calif. in 1967 on a charge of lewd conduct after he was caught having sex with another man in a car parked in a secluded area in Long Beach.
Newsom's decision to approve a pardon for Henry Pachnowski, who currently lives in Silver Spring, Md., came after Pachnowski, with the help of his lawyer, submitted an application for the pardon last fall in which he explained the circumstances of his arrest more than 54 years ago.
"I engaged with consensual intimacy with a male partner in a deserted industrial area in his car and was caught by a security guard who said we had gone against 'God and nature,'" Pachnowski stated in his pardon application form sent to the governor's office.
"He turned us into the police, and I pleaded guilty to a lewdness charge in exchange for the dropping of a 'sex perversion' charge," Pachnowski states in the application. "A pardon would not only recognize and remedy the injustice that I suffered from being targeted and convicted because of my sexuality, it would also ensure that I do not face any future obstacles, such as employment and housing-related ones, stemming from this conviction."
The pardon granted by Newsom for Pachnowski was one of 17 gubernatorial executive pardons he issued on July 1, according to a statement released by his office. In his official declaration pardoning Pachnowski, Newsom explains the circumstances surrounding Pachnowski's arrest and conviction and his reason for granting the pardon.
"On August 24, 1967, the Superior Court of California, County of Orange, sentenced Mr. Pachnowski to three years of probation and 10 days in jail for misdemeanor solicit lewd act," Newsom states.
"Mr. Pachnowski was convicted and sentenced pursuant to a charge commonly used, and used in this case, to punish men for engaging in consensual adult sexual conduct with other men, criminalizing them based on stigma, bias, and ignorance," he states in the pardon declaration. "With this act of executive clemency, I acknowledge the inherent injustice of the conviction," Newsom states.
"By the laws of this state it is proper that I, as Governor of the State of California, give testimony that Mr. Pachnowski merits this pardon," Newsom wrote in his declaration, adding that under California's constitution and statutes he grants to Henry Pachnowski "a full and unconditional pardon for the above case."
Pachnowski, who along with his parents, is a Nazi Holocaust survivor, said he applied for the pardon at the advice of his attorney, who had been helping him renew his permanent U.S. residence status after decades of uncertainty as a "stateless" person.
He told the Blade in an interview on Wednesday that he was born in Germany in 1940 after his parents, who are from Poland, were taken against their will to Germany following the Nazi takeover of Poland, where they were placed in a forced labor camp. After surviving the dangers in Nazi Germany during World War II, Pachnowski said he and his family remained in Germany until 1951 when they immigrated to the U.S.
But because he couldn't claim citizenship legally from Poland or Germany, his decades of living in the U.S. have been marked with uncertainty, he said, from an immigration standpoint.
Jayesh Rathod, a professor with the Immigrant Justice Clinic at American University's Washington College of Law, has been serving as Pachnowski's attorney. Rathod told the Blade that after several years of interactions with U.S. immigration officials, Pachnowski was in the final stages of having his permanent U.S. residence status renewed and should be receiving his long sought Green Card.
Although a misdemeanor arrest like the one Pachnowski faced back in 1967 would not likely prompt immigration officials to deny his request for permanent residency, Rathod said he and others working on Pachnowski's immigration case thought it would be best to seek a pardon for the conviction.
"We just wanted to get it off the record, both because of the immigration reason but also because we felt morally and legally it was an improper and unjust prosecution," Rathod said.
"And I think it's just great that the governor did this," said Rathod. "It's so important to kind of correct all these wrongs against the LGBTQ community," he said. "Although it's a relatively minor conviction, obviously it's really significant for him and it's important for the community."
DOJ urged to investigate threats against providers of transition-related care
Boston-area hospital forced to evacuate in August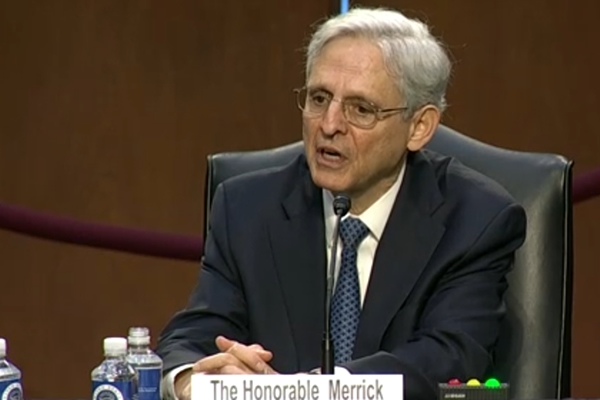 A coalition of major health organizations are calling on U.S. Attorney General Merrick Garland to investigation threats against providers of gender transition-related medical care for youth, asserting ongoing hostility, including bomb threats and threats of personal violence.
The letter, dated Oct. 3, says medical providers are facing threats for providing "evidence-based health care" to youth, which has meant care for gender transitions, such as hormones, puberty blockers and gender reassignment surgery. The targets of these threats, the letter says, are children's hospitals, academic health systems and physicians across the country.
"These coordinated attacks threaten federally protected rights to health care for patients and their families," the letter says. "The attacks are rooted in an intentional campaign of disinformation, where a few high-profile users on social media share false and misleading information targeting individual physicians and hospitals, resulting in a rapid escalation of threats, harassment and disruption of care across multiple jurisdictions."
The letter has an organizational signature from American Academy of Pediatrics, American Medical Association and Children's Hospital Association, listing no names as representatives. According to the letter, the group represent 270,000 physicians and medical students and CHA represents more than 220 children's hospitals across the country.
Major health organizations call on the U.S. Justice Department to take action weeks after Boston Children's Hospital was forced to evacuate over a bomb threat. Authorities later arrested a woman charged with making the after she reportedly phoned in the threat and called the staff "sickos."
The threats, the letter says, have had significant impact on providers and services to patients, including a new mother being prevented from being with her preterm infant because of a bomb threat; the need for increased security at children's hospitals; and staffers facing "increased threats via social media – including to their personal accounts."
A statement from organizations accompanying the letter urges social media companies — including Twitter, TikTok and Meta, which owns Facebook and Instagram — to "do more to prevent coordinated campaigns of disinformation."
Jack Resneck, president of the American Medical Association, said in a statement accompanying the letter "individuals in all workplaces have the right to a safe environment, out of harm's way and free of intimidation or reprisal."
"As physicians, we condemn groups that promote hate-motivated intolerance and toxic misinformation that can lead to grave real-world violence and extremism and jeopardize patients' health outcomes," Resneck said.
The Washington Blade has placed a call in with the Justice Department seeking comment on the letter and the American Medical Association seeking comment on why the letter has organizational signatures as opposed to signatures from any of their representatives.
Youngkin makes additional appointments to Va. LGBTQ+ Advisory Board
Governor plans to revise transgender, nonbinary student guidelines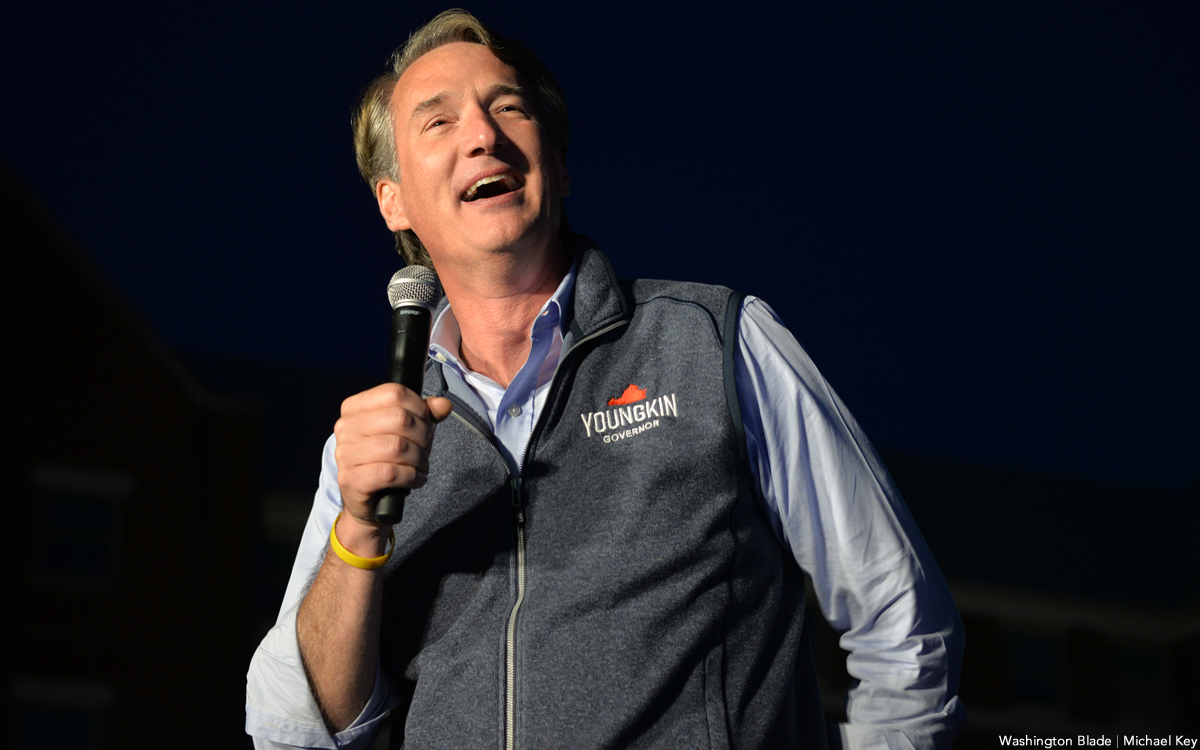 Republican Virginia Gov. Glenn Youngkin on Friday announced the appointment of three people to the Virginia LGBTQ+ Advisory Board.
Youngkin named Kerry Flynn, Jason Geske and Collin J. Hite to the board.
Casey Flores, the president of Log Cabin Republicans of Richmond, in July resigned from the board before his tenure was to begin. The resignation came amid growing criticism over a series of anti-LGBTQ and misogynist comments he made against Vice President Kamala Harris and U.S. Rep. Ted Lieu (D-Calif.), among others.
Youngkin last month announced he plans to revise the Virginia Department of Education's guidelines for transgender and nonbinary students. Thousands of high school students across Virginia on Sept. 27 walked out of class in protest of the planned revision.
Survey shows 72% of Utah residents back same-sex marriage
Troy Williams, executive director of Equality Utah said he's not surprised to see that a majority of Utahns now support marriage equality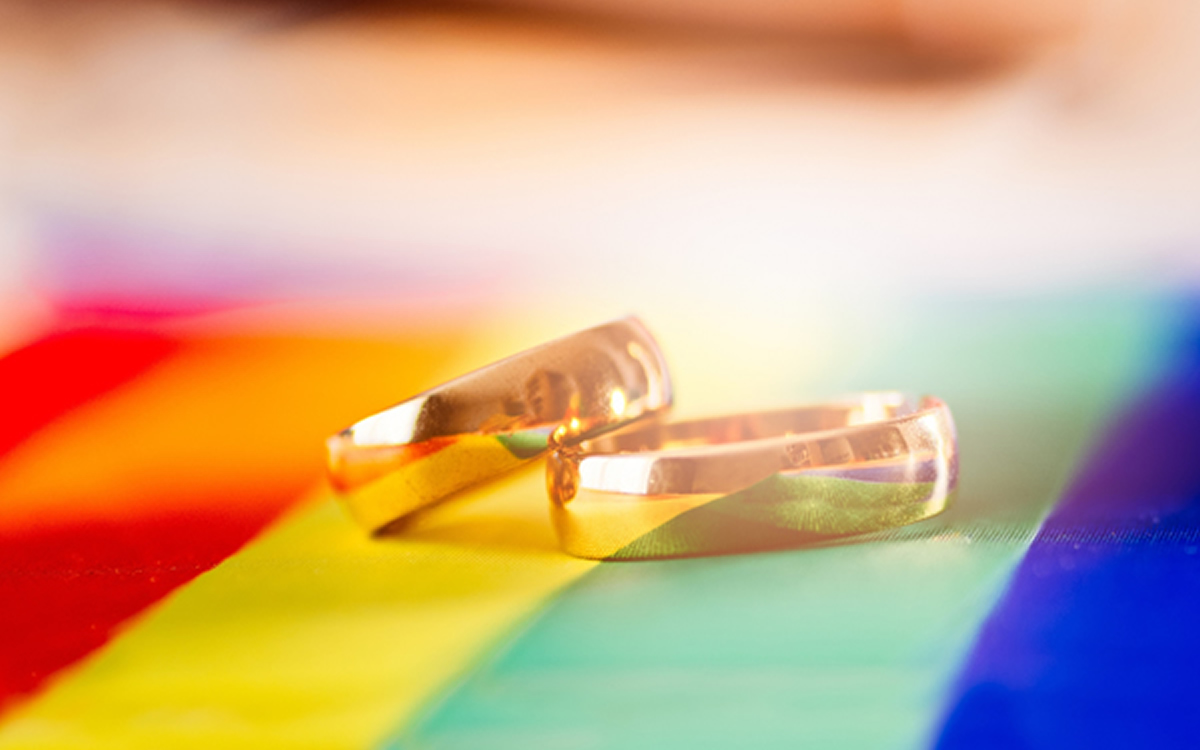 The results of a poll run by the Hinckley Institute of Politics and the Desert News found 72% of Utah's residents agree that marriages between same-sex couples should be recognized by law as valid, with the same rights as cis-gender marriages.
"For a state that less than 20 years ago passed laws and a constitutional amendment prohibiting same-sex marriage, there has been a seismic shift in opinion," said Jason Perry, director of the Hinckley Institute of Politics at the University of Utah.
The Deseret News/Hinckley Institute of Politics survey also found that 23% of those surveyed disagreed, while 5% expressed that they don't know.
The poll shows Utahns are aligned with the nation as a whole on the issue. A Gallup poll in May found 71% of Americans say they support legal same-sex marriage, a new high.
Troy Williams, executive director of Equality Utah, told the Desert News that he's not surprised to see that a majority of Utahns now support marriage equality.
"Utah is a pro-family state, and we recognize that families come in all shapes and sizes. When we see loving, committed couples joining in matrimony, our natural impulse is to support and encourage that love. This gives me great hope for the future," he said.
A new poll shows nearly three-fourths of Utahns support legal same-sex marriage. | By @dennisromboy #utpolhttps://t.co/DBJHHNgmnJ

— Deseret News (@Deseret) September 30, 2022