Rwanda criticized over exclusion of LGBTQ, intersex people from Census
National count scheduled to end on Tuesday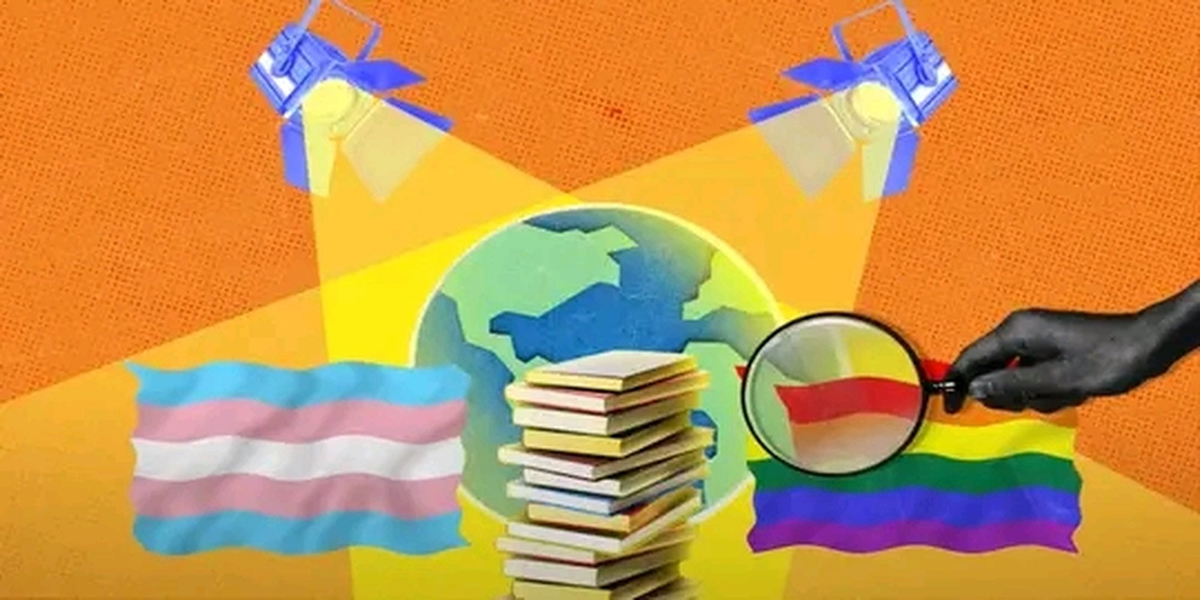 Activists in Rwanda have criticized the government over the lack of inclusion of LGBTQ and intersex people in the country's national Census.
The current Census does not specifically count LGBTQ and intersex people or include them in the questionnaires. Activists have criticized this exclusion, especially with the fact that Rwanda does not criminalize homosexuality.
"2SLGBTQIA+ people, like other minorities and vulnerable groups, face disparities in economic status, health and housing," said Human Rights First Rwanda Association, an organization based in Kigali, the Rwandan capital, that promotes the rights of LGBTQ and intersex people and other marginalized groups. "The government normally plans its long-term policies more especially in health matters and other issues depending on the vulnerability and marginalization from the number of its populace and also through conducting surveys including census. Thus, collecting data on sexual orientation and gender identity helps identify what those specific disparities are, which is a crucial first step in addressing those disparities in the long run and that's why some 2SLGBTQIA+ community members in Rwanda allude to the importance of this exercise and their inclusion."
The Human Rights First Rwanda Association said the Census questionnaires were broad, even though the government recognizes the LGBTQ and intersex community faces specific issues.
"The government recognizes the fact that 2SLGBTQIA+ issues exist but they did mention that the census questions had been tested to include issues of health and housing to a specific group but rather said continuous surveys would be conducted to collect data on particular groups like persons living with disabilities including those with intellectual disability, hard of hearing and other vulnerable groups including the 2SLGBTQIA+ groups who are different from others," added the Human Rights First Rwanda Association.
The group acknowledged same-sex couples will not receive marriage rights in Rwanda anytime soon, but it did note it remains engaged with various government agencies to ensure people who are LGBTQ or intersex receive the same rights and protections that heterosexuals receive.
"The Rwanda Family Law only recognizes marriage of a man and woman and also does not provide for any other types of marriage," said the Human Rights First Rwanda Association. "Same sex relations to be legalized may take time through the Rwanda law reform commission and advocacy on changes of laws, it could eventually allow and remove that clause that only recognizes marriage to be of a man and a woman and maybe include other forms of consensual relationships and marriages. This calls for a long-term advocacy agenda from civil society organizations and in particular the 2SLGBTQIA+ community."
"Nevertheless, change comes gradually," added the organization.
Human Rights First Rwanda Association since 2006 has joined other NGOs in opposition of efforts to criminalize homosexuality in Rwanda. Rampant discrimination and abuse based on sexual orientation and gender identity forces many LGBTQ and intersex Rwandans to remain in the closet.
"The process of reducing victimization on 2SLGBTQIA+ requires concentered and continued efforts and engaging various stakeholders such as the Ministry of Justice, (the) Rwanda Human Rights Commission; Ministry of Health, Ministry of Gender and Family; (the) Gender Monitoring Unit; international development partners; faith leaders and including mainstream NGOs and 2SLGBTQIA+ organizations working together to change the mindset of the populace," said Human Rights First Rwanda Association. "This can be done through dialogue meetings and continuous sensitization campaigns and also empowering sexual minorities to be their own self advocates."
Congolese rebel group displaces transgender people
Refugee camp residents consider trans women sorcerers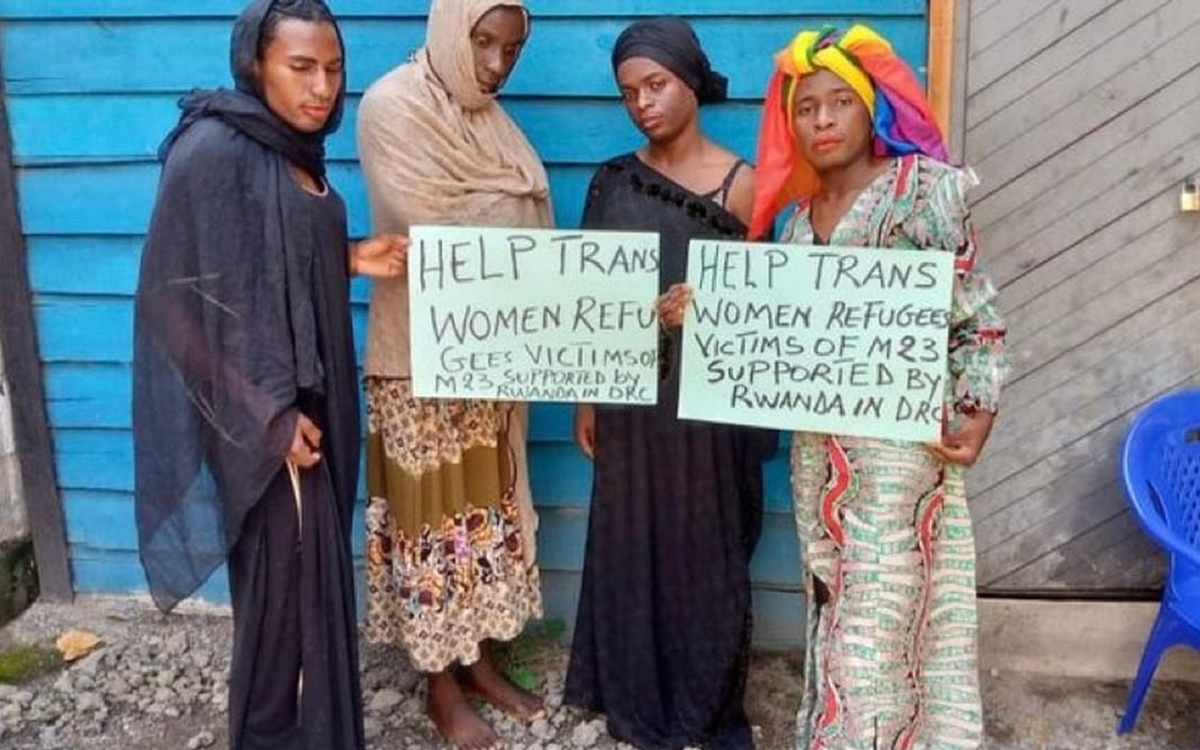 M23 rebels in Congo's North Kivu province have displaced a number of transgender people and left them even more vulnerable to persecution.
M23 rebels last November approached Goma, the province's capital city, and forced around 180,000 people to leave their homes. Jérémie Safari, coordinator of Rainbow Sunrise Mapambazuko, a Congolese LGBTQ and intersex rights group, told the Washington Blade that residents of the Kibumba camp where displaced people have settled have refused to assist trans people and have accused them of being sorcerers.
"Trans people went (through) war like everyone else," said Safari. "In the Kibumba camp where the displaced have settled, the local community there has refused trans people access, accusing them of being sorcerers, bad luck charms and of being the origin of the war following their evil practice." 
Safari said other displaced people who did not want trans women in the camp have attacked them. Safari said these trans women currently sleep in the street in Kibumba without food.
Safari, in addition, said the government has done little to help these displaced trans people, even though consensual same-sex sexual relations are not criminalized in the country.
"The displaced people received help but not the trans people since they do not live in the camp and also the government is still extremely hostile towards LGBTIQA+ organizations in the DRC (Democratic Republic of the Congo). No LGBTQA+ organization can be legally recognized by the Congolese State," said Safari.
Safari said Rainbow Sunrise Mapambazuko currently needs funds to provide housing, food and medicine to the displaced trans people.
"If we could have $7,000 (U.S. dollars) firstly for their survival, since we are afraid of their life and their health which is in danger, that would be of immense help," said Safari.
The M23 since last May has demonstrated increased firepower and defensive capabilities that have enabled the group to overrun U.N.-backed Congolese troops and hold territory.
The U.N. says the fighting between Congolese troops and M23 rebels has forced nearly 200,000 people to flee their homes.
Human Rights Watch has called upon the U.N., the African Union and governments to publicly denounce M23 abuses found to have been committed by other combatants, maintaining sanctions against senior M23 commanders and expanding them to those newly found responsible for serious abuses and senior officials from across the region complicit in them. Human Rights Watch also said any political settlement should not include amnesty for those responsible for human rights abuses and prevent responsible M23 commanders to integrate into the Congolese armed forces. 
"The government's failure to hold M23 commanders accountable for war crimes committed years ago is enabling them and their new recruits to commit abuses today. Civilians in eastern Congo should not have to endure new atrocities by the M23," said Thomas Fessy, a senior DRC researcher at Human Rights Watch.
M23 sprung from elements within the Congolese army in 2012.
The rebel group claims it is defending the rights of Congolese Tutsi and originally comprised of soldiers who participated in a mutiny from the Congolese army in April-May 2012. They claimed their mutiny was to protest the Congolese government's failure to fully implement the March 23, 2009, peace agreement — M23 derives from this date — that had integrated them into the Congolese army.
The Congolese army and the U.N. Force Intervention Brigade defeated M23 in November 2013, and its members fled to Rwanda and Uganda. The group re-emerged in November 2021.
Daniel Itai is the Washington Blade's Africa Correspondent.
Report documents continued persecution of LGBTQ, intersex people in Cameroon
Country's penal code criminalizes consensual same-sex sexual activity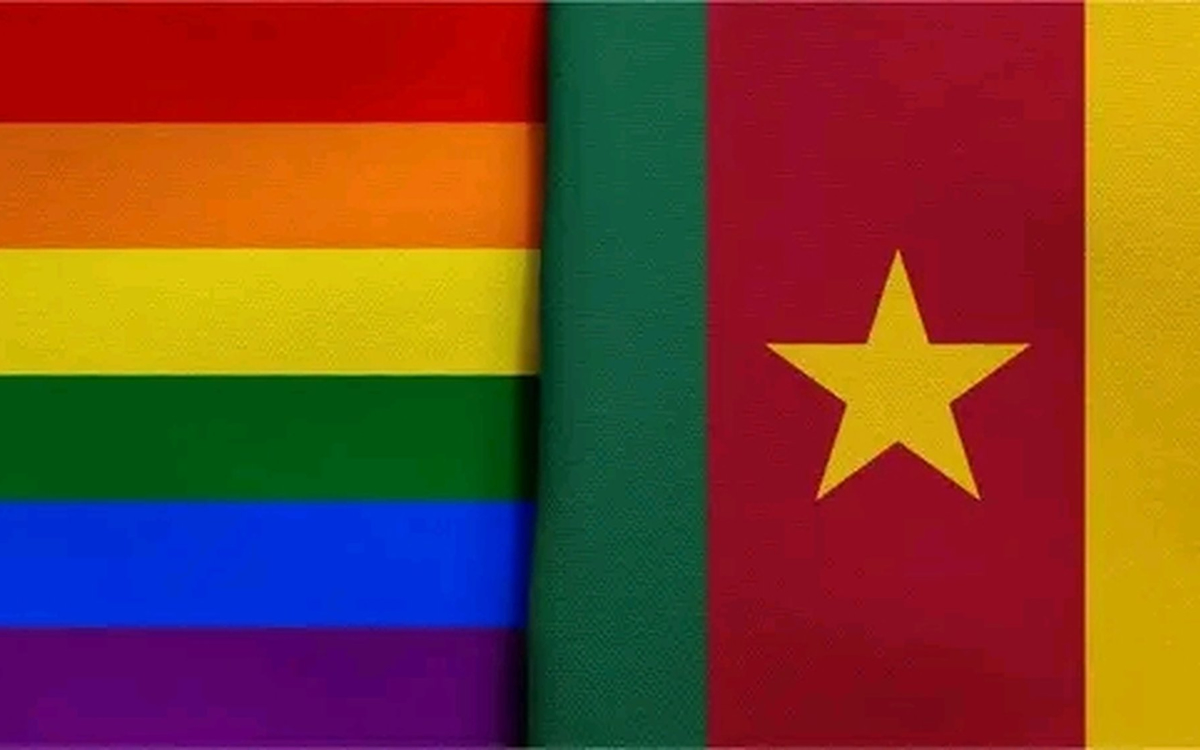 A 2022 Human Rights Watch report shows LGBTQ and intersex people in Cameroon continue to suffer persecution and abuse.
The Penal Code of 2016 criminalizes consensual same-sex sexual activity for both men and women. It carries a maximum penalty of five years in prison and a fine. Cameroon's first penal code, which was adopted in 1965, did not criminalize homosexuality, but a 1972 amendment made consensual same-sex sexual activity illegal.
"In 2022, armed groups and government forces committed human rights abuses, including unlawful killings, across Cameroon's Anglophone regions and in the Far North region and the persecution of LGBT people and mob attacks against members of the LGBT community intensified," notes the report.
The report notes security forces from March to May 2022 "arbitrarily arrested" at least six people and detained 11 others "for alleged consensual same-sex conduct and gender nonconformity."
Human Rights Watch indicates a crowd of eight men armed with machetes, knives, sticks and wooden planks attacked a group of at least LGBTQ and intersex people in April 2022. Cameroonian police detained and beat at least two of the victims, according to the report.
Tembeng Eli-Ann Anwi, a Cameroonian gender rights activist, said religion also plays a pivotal role in the ostracization of LGBTQ and intersex people.
"Identifying as 2SLGBTQIA+ is still a crime in Cameroon as per our Penal Code. Even though we are rectifying laws on gender equality, our government still finds it a criminal offence because it is still a crime and doing it publicly is bad, as any crime in Cameroon with evidence is a punishable offense," said Anwi. "Moreso, if we look in the Bible, Sodom and Gomorrah were destroyed partly because this was practised there and for Christians, we know just the relationship between a man and a woman and not people of the same gender.
"So to protect the people of this rainbow nation, they have to go to where it is being accepted, if you think it is right, come out and advocate for your beliefs, but do not forcefully engage people in your circle," added Anwi. "However, not everyone or every society goes with every belief so to be safe you have to practice yours in your closet till the day it is legal, but people should not judge people for who they are."
Blaise Chamango, director of Human Is Right, a Cameroonian NGO, said the police use the Penal Code to justify the arbitrary arrests of LGBTQ and intersex people.
"Section 346 of the Cameroon Penal Code condemns homosexuality in Cameroon so the police officers use this as a pretext to keep harassing LGBT persons and subjecting them to illegal detention," said Chamango. "As a result, those who identify as LGBT are constantly under attack from the community because it is something which is new and strange to many here, in some communities which are still very traditional it is even a taboo to mention that as some people are hostile to LGBT and do not want to associate with them."
Chamango, like Anwi, noted religion in Cameroon "is strongly against the LGBT community as most religious leaders here abhor the practice and discourage believers to associate or accept identifying as LGBT as being normal."
Nevertheless, we need to empower civil society organizations to carry out sensitization campaigns to promote a culture of tolerance and coexisting with LGBT persons and the rest of the society," said Chamango. "It is also important to provide technical and material support to such organizations so as to provide legal support to LGBT persons who are victims of abuses."
The State Department's 2021 human rights report notes numerous cases of authorities arresting LGBTQ and intersex Cameroonians and abusing them while in their custody. Violence and discrimination based on sexual orientation, gender identity and HIV status were also commonplace in the country.
"The constitution prescribes equal rights for all citizens; however, the law does not explicitly prohibit discrimination against LGBTQI+ persons in housing, employment, nationality and access to government services such as health care," notes the report. "Security forces sometimes harassed persons based on their perceived sexual orientation or gender identity, including individuals found with condoms and lubricants. Fear of exposure affected individuals' willingness to access HIV and AIDS services, and several HIV positive men who had sex with men reportedly were partnered with women, in part to conceal their sexual orientation. Anecdotal reports suggested some discrimination occurred in places of employment with respect to sexual orientation."
U.S. Ambassador to Cameroon Christopher Lamora is openly gay.
The Washington Blade has reached out to the State Department for comment on the Human Rights Watch report.
Daniel Itai is the Washington Blade's Africa Correspondent.
LGBTQ advocacy groups in Zimbabwe fight gender-based violence
GALZ study found majority of survivors don't report abuse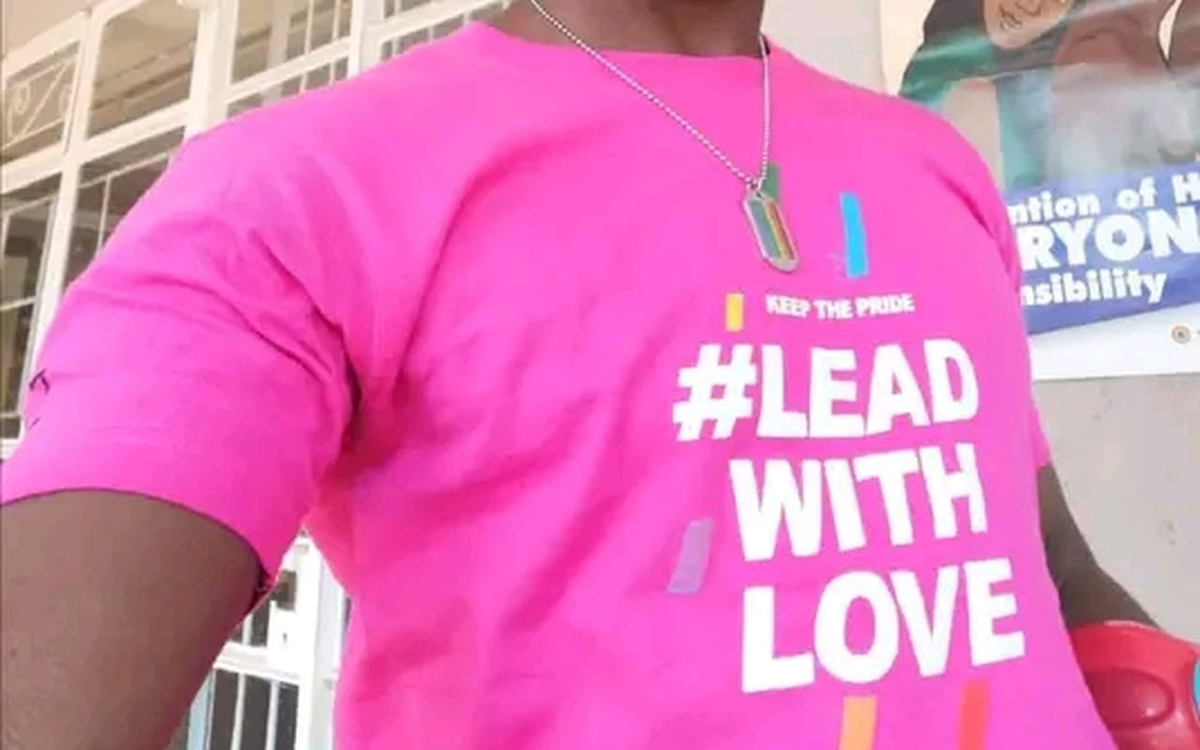 President Emmerson Mnangagwa's 2018 inauguration was seen as a new dawn not only for the country's political and economic elite, but for LGBTQ and intersex Zimbabweans and other groups. The LGBTQ and intersex community nevertheless continues to reel from intimidation, harassment and ostracization five years after the late-President Robert Mugabe, who ruled the country with an iron fist, left office.
The 2013 Constitution that is currently in use does not outlaw consensual same-sex sexual relations, but same-sex marriages if one is found engaging in sexual activity that is regarded as illegal. The Zimbabwean government, in other words, does not have a problem with anyone who is part of the LGBTQ and intersex community as long as they do not get married or have sex in public.
Even though the Constitution may appear to tacitly protect LGBTQ and intersex Zimbabweans, their everyday experiences, especially when it comes to the issue of gender-based violence, is vastly different.
"Mainstream dialogue of GBV (gender-based violence) in Zimbabwe has predominantly given salience to the experience of cisgender category of women over LBT women. Little to no conversation has been facilitated on the experiences of LBT women, who are disproportionally affected by GBV. GALZ (Gays And Lesbians of Zimbabwe) has recorded extreme cases of correctional rape, sexual assault and physical assault and intimate partner violence (IPV)," said Samuel Matsikure, programs manager for Gays and Lesbians of Zimbabwe, an LGBTQ and intersex rights group.
According to a study conducted by GALZ in 2021, at least one in three lesbian, bisexual and transgender women experienced violence inflicted based on perceived sexual orientation and gender identity. Gay, bisexual and trans men have also experienced heightened emotional and physical violence, and a lack of accountability exacerbates these experience.
GALZ has also documented cases of intimate partner violence, but the restrictive environment in which it works perpetuates silence around them. Other factors that contribute to this inaction include an unresponsive police force and judicial system and a patriarchal society that does not acknowledge violence between partners of the same sex and ridicules men who report they are survivors of intimate partner violence.
At least 65 percent of people who GALZ interviewed for their 2021 study said they never reported the abuse they experienced for fear of double victimization.
"This is primarily due to the fact that law enforcement is relatively lux to take action and investigate same-sex partner violence and general violence perpetrated on LGBTI people and society at large also turns a blind eye to this calibre of violence. Such attitudes in turn, discourage victims to speak out and report GBV," said Matsikure.
Matsikure also described the government's commitments to protect LGBTQ and intersex Zimbabweans through its National Development Strategy as nothing more than lip service.
"The government has indirectly made considerable efforts to protect LGBTI people from all forms of harm and abuse," said Matsikure. "However, government is yet to fulfill such commitments creating challenges such as, hesitancy of law enforcement agencies to crack down on GBV experienced by LGBTI persons and hesitancy of LGBTI persons to report or speak out against GBV due to fear of blackmail, homophobic backlash, stigma non-recognition of females as perpetrators of IPV. Lack of political will and leadership to address GBV against LGBTI persons. Delays in seeking treatment, there can be significant delays between GBV and presentation to medical care." 
"Moreover, constant threats of deregistration of organizations working on the protection of human rights and LGBTI rights by the State limits the interaction of communities with the law enforcers as same-sex conduct is still criminalized," added Matsikure. "The perception that the current Constitution outlawed homosexuality hinders some government entities from openly assisting LGBTI persons where GBV or IPV has been reported yet the Constitution only mentions same-sex marriage."
Trans and Intersex Rising Zimbabwe also said they were working on establishing a safe environment for LGBTQ and intersex Zimbabweans in which they will coexist with the heterosexual community.
TIRZ says it's working through a an initiative that focuses on three areas: Family and friends, sensitizing people on LGBTQ and intersex issues and building an educational and informational support system that focuses on creating lobby, advocacy, religion and cultural programs. TIRZ hopes these efforts will create common ground and allow dialogues with heterosexual Zimbabweans.
TIRZ Program Director Chihera Meki said LGBTQ and intersex Zimbabweans still face major challenges, despite these efforts.
"Challenges such as gate keepers as well as religious and cultural beliefs have affected the program to reach out to the various communities, to help close the gap on information," said Chihera.
Daniel Itai is the Washington Blade's Africa Correspondent.