Leslie Jordan dies in Hollywood car crash
Accident took place after reported medical emergency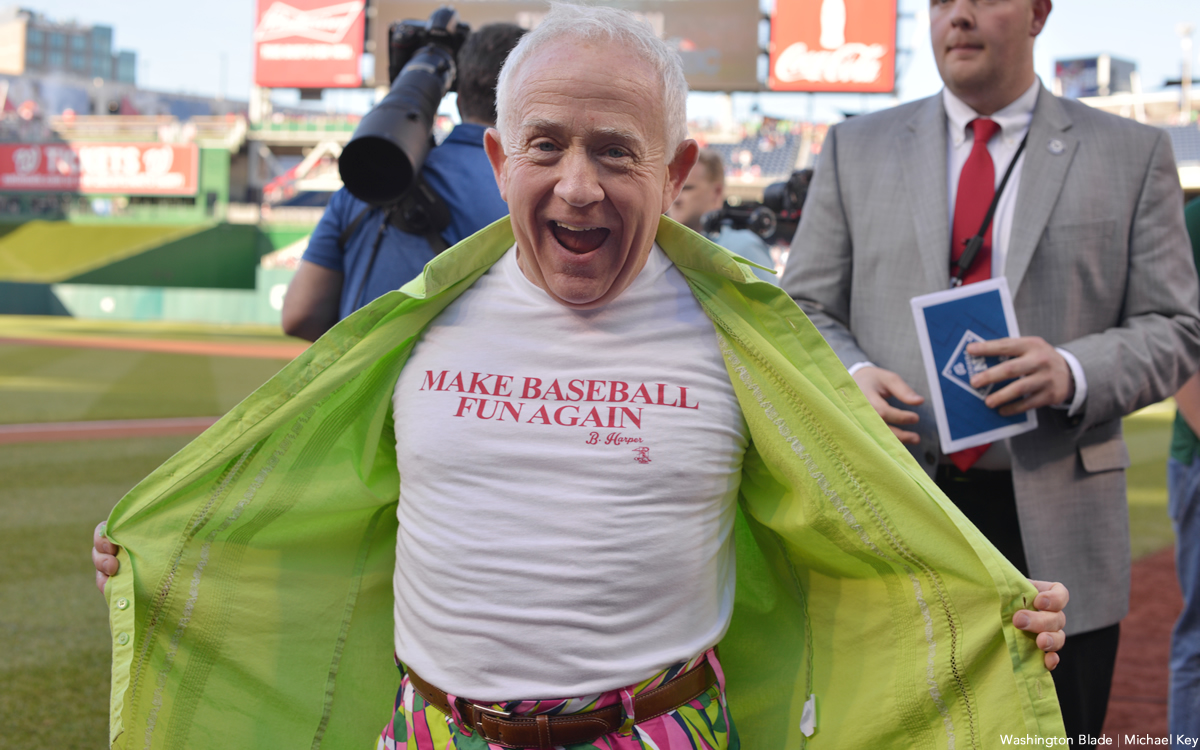 Beloved Out actor and comedian Leslie Jordan has died in a single-car crash Monday morning in Hollywood after suffering an unspecified medical emergency, a Los Angeles Police Department source said. The news of his death was first broken by entertainment gossip news website TMZ.
The 67-year-old saw a resurgence of fame with his viral and hilarious videos on social media during the lengthy coronavirus pandemic. Jordan was best known for his roles as Lonnie Garr in "Hearts Afire" (1993–1995), Beverly Leslie in "Will and Grace" (2001–2006, 2017–2020), and several characters in the American Horror Story franchise (2011–present.)
Jordan, an accomplished stage actor and playwright, was also devoted as an advocate for LGBTQ rights. Early in during AIDS crisis, Jordan, a Los Angeles resident, became involved in AIDS Project Los Angeles as a buddy and as a food delivery person for Project Angel Food, a non-profit founded during the HIV/AIDS pandemic which to this day prepares and delivers healthy meals to feed people impacted by serious illness.
In statement to the Washington Blade after learning of Jordan's death, Project Angel Food CEO Richard Ayoub said:
"Leslie was more than just a supporter of Project Angel Food, he was family. When Leslie first moved to LA in the 90s he wanted to help people with AIDS so he volunteered as a driver for Project Angel Food. Leslie presented Project Angel Food with the West Hollywood Chamber of Commerce's Creative Business Award in 2019, and was such a joy to be around. Our hearts ache."
Two years ago in a lengthy interview with Page Six, Jordan revealed he once hated himself for being gay. The star and social media phenom told Page Six that homophobia and self-loathing were planted deep inside him growing up in a church-going family in 1950s Tennessee.
"If you're born homosexual, it's not a choice," said Jordan, who has released a book of essays called "How Y'All Doing?"
"I think for myself when you know something in your heart and you're [told] that's just wrong … I talk to a lot of my gay friends and I say it's a wonder we're even alive!"
In a 2018 interview with the Blade, Jordan spoke about his career:
"It feels amazing. I've always been the funny guy that came in with a zinger. That was my job from the day I got here in 1982, with $1,200 that my mother pinned into my underpants on a Greyhound bus," he quipped during a panel at the Television Critics Press Tour.
"I got off at the corner of Vine Street and De Longpre and I realized that was my job … 30 years I did that. 'Will & Grace' (which he guest starred in) won an Emmy for it. And I thought, 'you know what? It's time.' Just the way it's unfolded has been amazing."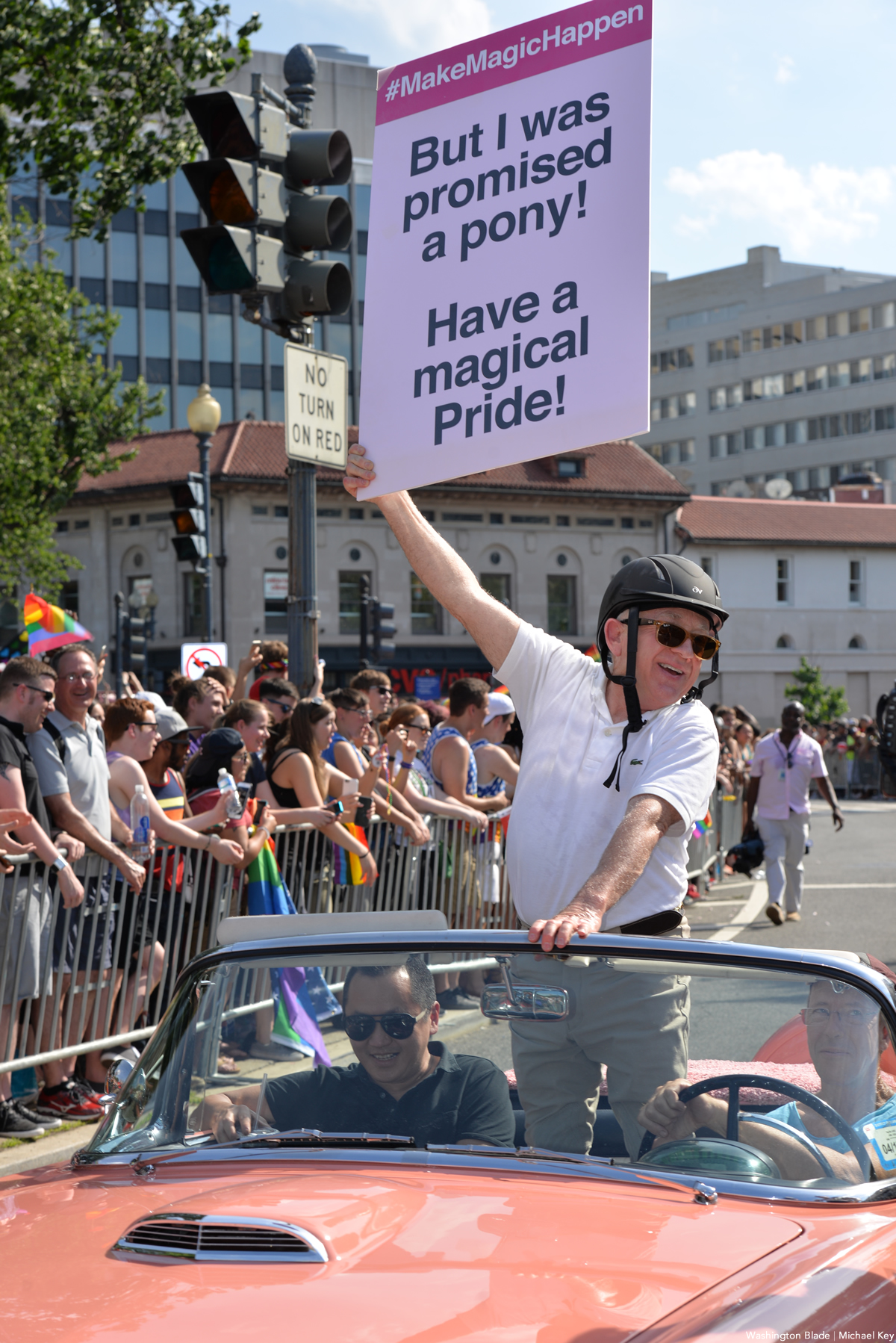 The death of Irene Cara and the broken promise
Singer inspired a generation of gay men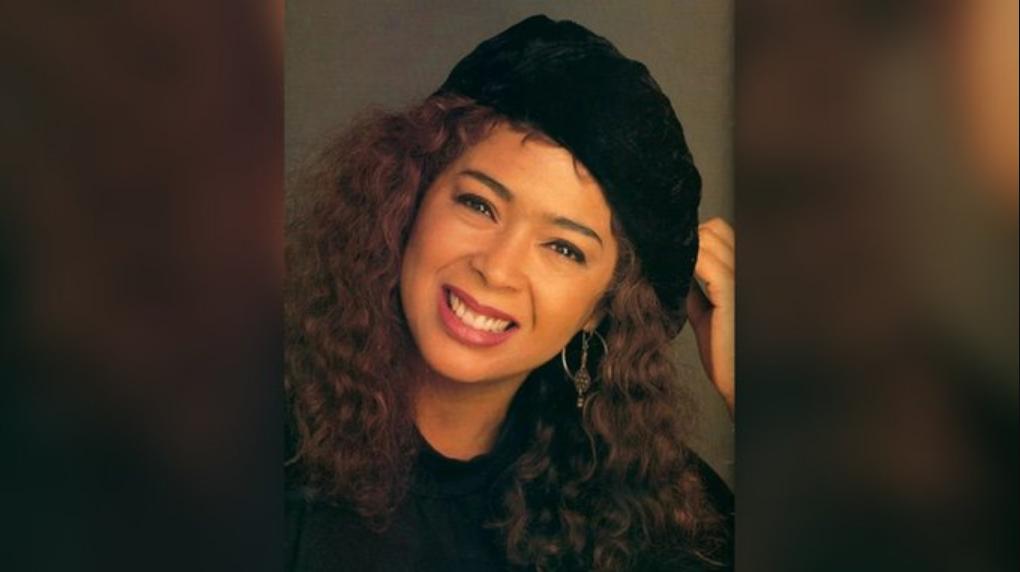 As I walked down the dark alley towards the glowing light, the opening bridge of the song called to me. "Baby, look at me and tell me what you see, You ain't seen the best of me yet, Give me time, I'll make you forget all the rest, I got more in me…" 
The movie "Fame" had just come out and its anthem theme song was HOT. The glowing light that night was a gay disco, tucked away from heterosexual view, while gay bashers circled in trucks a few blocks away. That safe haven in the dark alley allowed me, a 20-year old youth, a path out of the closet in which I emotionally and sexually had residence. To me, the words of the song "Fame," and its overwhelming delivery, was my inner drive and conviction that I could be me, and my own personal superstar.
The young woman delivering the song was barely an adult herself. Irene Cara had been a child performer and was now breaking into the fame she was singing about. She was "instantly" famous thanks to "Fame." Amongst other accolades, she was nominated for a Best New Artist Grammy. The song itself won the Oscar that year.
The Grammy nomination put a public trapping on what we all knew: She was a star, and had all the makings to become a superstar, an icon.
For LGBTQ people, her work that year spoke to our souls and our optimism. As "Randy 503" shared on the Joe.My.God site, "I was a deeply closeted and lonely kid in my early 20s. Not lonely because I didn't have friends (had tons of them,) but lonely because I refused to admit I was gay and kept away from all that. I saw the movie and was transfixed. Bought the album and played it all the time, especially her songs. Her voice was so strong, and so expressive, it really touched me." 
Cara's second song in the movie also resonated with the gay audience. While "Fame" spoke to the sassy optimism of embracing our outstanding selves and taking the world by storm, "Out Here On My Own" spoke to the dark loneliness of the closet. "Sometimes I wonder where I've been, who I am, do I fit in … when I'm down and feeling blue, I close my eyes so I can be strong and be with you … I dry the tears I've never shown, Out here on my own."
Randy points out, "Out here on my own always left me in tears. It hit so close to home, and I could feel sadness on it. It's a great song sung by one of the best."
After the success of "Fame," Cara ventured into a sitcom pilot and a freshman album, "Anyone Can See." Neither caught the world on fire, as apparently only some of us could actually "see" her real worth.
It was not long after however, where Cara's apparent life mission to deliver culture changing anthems, came calling again. She was recruited to help out with the new "Flashdance" movie, and to work with iconic gay producer Giorgio Moroder for its theme song. Cara was reportedly reluctant. She had already been criticized as a second tier Donna Summer with "Fame," and was hesitant to get into that musical lane. Later she would work with John Farrar whom she credited as being responsible for ALL of Olivia Newton John's hits. It seems that her superstar aspirations were more to be Pop Princess than another Queen of Disco.
She did sign on board with Moroder and "Flashdance," and made history. Her song "Flashdance… What a Feeling" went to #1 for six straight weeks. It affected American culture in style, attitude and substance. On Academy Awards night, Cara made history again. (She had already made history in a minor way a few years before as the first person to ever perform two nominated songs in one evening.) This time, she became the second African American woman to win an Oscar – the first being "Gone With the Wind"'s Hattie McDaniels. 
Cara was the first African American woman to ever win a non-acting Oscar ever.
The anthem "Flashdance…What a Feeling" spoke to LGBTQ audiences of the 80s, in a way that "Fame" had. "First when there's nothing but a slow glowing dream that your fear seems to hide deep inside your mind. All alone, I have cried silent tears full of pride in a world made of steel, made of stone, Well, I hear the music, close my eyes, feel the rhythm wrap around, take hold of my heart. What a feeling, being is believing I can have it all.."
Online, Joe.My.God reader BearlvrFl shared, "LUV the song "Out Here On My Own" I call 'Flashdance: What A Feeling' my coming out song, popular on the dance floor very close to the time I finally came out at the age of 22. I could relate to "Take your passion/And make it happen." Super simple lyric, but it's timing was everything for me, having been closeted for so long."
This time, AIDS had brought a very dark cloud over the community, however. Its ravage was starting to take widespread hold. It made the line in the song "now I'm dancing for my life" even more poignant and relevant.
The darkness that was falling over the LGBT world was on a parallel track in Cara's own life. As she picked up Oscars and Grammys, there was a sadness in her eyes above the smile on her face. She shared later that the public glory was matched with a behind-the-scenes horror story. Her record company was keeping her from garnering any success from her accomplishments. Columnist Liz Smith stated in a 1993 piece that Cara earned only $183 in royalties.
Cara inspired women of her generation. Patti Piatt shared on Twitter, "I am from a generation of women who thought anything was possible because of Irene Cara. She gave us so much joy. We all danced to her songs, didn't matter if we could dance, we danced because she made us want to dance."
In spite of singing THE anthem of women empowerment, Cara became an example of a woman destroyed by the male dominated music industry. As she fought back for earnings due her, she became black-listed, and her trek to superstardom halted. They made her all but disappear. A decade later, she won, but by that time, the damage had been done.
Her final solo album subconsciously called out her professional demise with songs titled "Now That It's Over," "Get a Grip" and the ultimate defeatist title "Say Goodnight Irene."
"I know well enough this is going nowhere … Might as well say goodnight, Say Goodnight, Irene."
In the end, she seemed to find peace. Her final professional projects were gifts to other women musicians of color. She comfortably settled into what she called "semi-retirement" and her Florida home with a steady stream of funds from her hard-earned residuals.
The promise of becoming a superstar eluded her, but she busted the ceiling so it might not elude others. Painfully for fans, the promise from the song "Fame," "I'm gonna live forever" also did not come true. 
Let's instead, think of her making "it to heaven" and lighting "up the sky like a flame."
For those trying to find final meaning from her life, and the un-fulfilled promise of what could have been for her and for us, may do so in the words from her lesser-known anthem. Here we swap out a promise instead for "The Dream": 
"We can all be free, we hold the key, if we can see what we want to be. Life is never easy, you get no guarantees, why not give your all and see what you can find?"
And, yes.
Irene Cara, we will always remember your name.
"The Dream"
*************************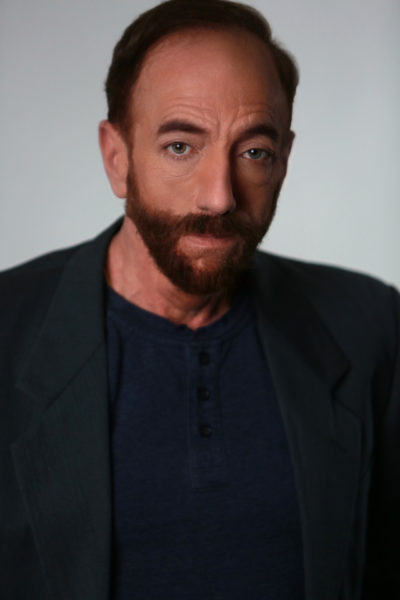 Rob Watson is the host of the popular Hollywood-based radio/podcast show RATED LGBT RADIO.
He is an established LGBTQ columnist and blogger having written for many top online publications including Parents Magazine, the Huffington Post, LGBTQ Nation, Gay Star News, the New Civil Rights Movement, and more.
He served as Executive Editor for The Good Man Project, has appeared on MSNBC and been quoted in Business Week and Forbes Magazine.
He is CEO of Watson Writes, a marketing communications agency, and can be reached at [email protected] .
Anne Heche dies after removal from life support
Actress dated Ellen DeGeneres in late 1990s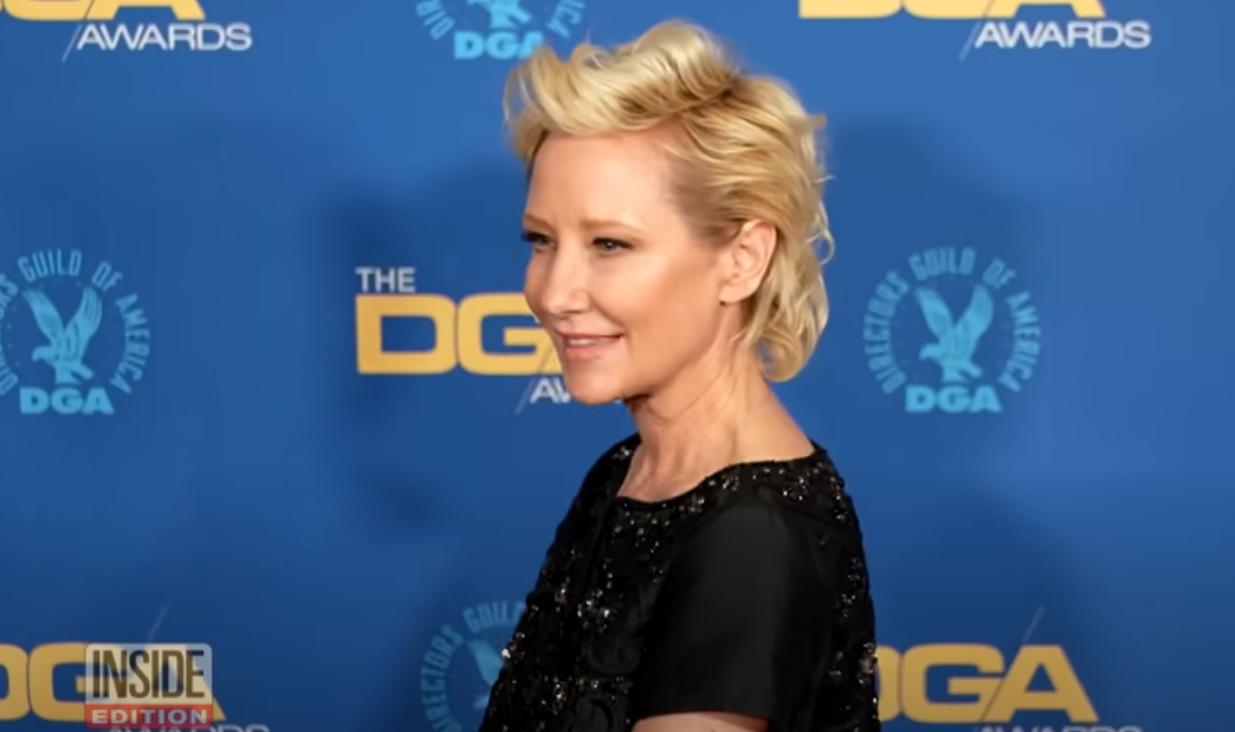 Actress Anne Heche died after she was removed from life support on Sunday, nearly two weeks after her Mini-Cooper crashed through a two-story house in Los Angeles' Mar Vista neighborhood. Investigators with the Los Angeles Police Department believe she was intoxicated at the time.
She sustained a severe anoxic brain injury along with severe burns and was being treated at the Grossman Burn Center at West Hills Hospital, near Chatsworth in the San Fernando Valley.
The 53-year-old actress who was a star of films like "Donnie Brasco," the political satire "Wag the Dog" and the 1998 remake of "Psycho," had been declared legally dead under California law on Friday, however, her family kept her alive long enough to be an organ donor.
In a statement Friday, the LAPD announced that: "As of today, there will be no further investigative efforts made in this case. Any information or records that have been requested prior to this turn of events will still be collected as they arrive as a matter of formalities and included in the overall case. When a person suspected of a crime expires, we do not present for filing consideration." LAPD detectives had previously made public that investigators into the crash found narcotics in a blood sample taken from Heche.
The actress's family released a statement on Friday:
"Today we lost a bright light, a kind and most joyful soul, a loving mother, and a loyal friend. Anne will be deeply missed but she lives on through her beautiful sons, her iconic body of work, and her passionate advocacy. Her bravery for always standing in her truth, spreading her message of love and acceptance, will continue to have a lasting impact," the statement added.
Heche was married to camera operator Coleman Laffoon from 2001 to 2009. The two had a son, Homer, together. She had another son, named Atlas, during a relationship with actor James Tupper, her co-star on the TV series "Men In Trees."
Laffoon left a moving tribute on an Instagram reel in which he also gave an update on how their 20-year-old son Homer Laffoon is coping with the loss of his mother.
"I loved her and I miss her, and I'm always going to," he said adding: "Homer is okay. He's grieving, of course, and it's rough. It's really rough, as probably anybody can imagine. But he's surrounded by family and he's strong, and he's gonna be okay."
"Rest In Peace, Mom, I love you, Homer," the actor's 20-year-old son, Homer, said in a statement after Heche was declared legally dead on Friday." My brother Atlas and I lost our Mom," read the statement. "After six days of almost unbelievable emotional swings, I am left with a deep, wordless sadness. Hopefully, my mom is free from pain and beginning to explore what I like to imagine as her eternal freedom. Over those six days, thousands of friends, family, and fans made their hearts known to me. I am grateful for their love, as I am for the support of my Dad, Coley, and my stepmom Alexi who continue to be my rock during this time. Rest In Peace Mom, I love you, Homer."
Tupper, a Canadian actor who starred alongside Heche in "Men in Trees," had a 13-year-old son, Atlas, with her. "Love you forever," Tupper, 57, wrote on his Instagram post's caption with a broken heart emoji, which shared an image of the actress from Men in Trees.
Between 1997 and 2000, Heche was also in a relationship with talk show host Ellen DeGeneres.
"This is a sad day," DeGeneres posted on Twitter. "I'm sending Anne's children, family and friends all of my love." The year after her break-up with the comedian, in September 2001, Heche recounted in her memoir "Call Me Crazy," about her lifelong struggles with mental health and a childhood of abuse.
KTLA's entertainment reporter Sam Rubin noted that over the past two decades, Heche's career pivoted several times. In 2017, she hosted a weekly radio show on SiriusXM with Jason Ellis called "Love and Heche."
In 2020, Heche made her way into the podcast world. She launched "Better Together" which she cohosted alongside Heather Duffy Boylston. The show was described as a way to celebrate friendship.
She also worked in smaller films, on Broadway, and on TV shows. She recently had recurring roles on the network series "Chicago P.D.," and "All Rise" and was a contestant on "Dancing with the Stars."
People magazine reported that several of Heche's acting projects are expected to be released posthumously.
These include "Girl in Room 13," expected to be released on Lifetime in September, "What Remains," scheduled to be released in 2023, and HBO Max TV series "The Idol," created by Abel Tesfaye (The Weeknd) and Euphoria creator Sam Levinson.
In her Instagram post from earlier this year Heche stands between her sons Atlas, 13 and Homer, 20.
From KTLA:
'Star Trek' actress Nichelle Nichols dies at 89
George Takei tweets 'we lived long and prospered together'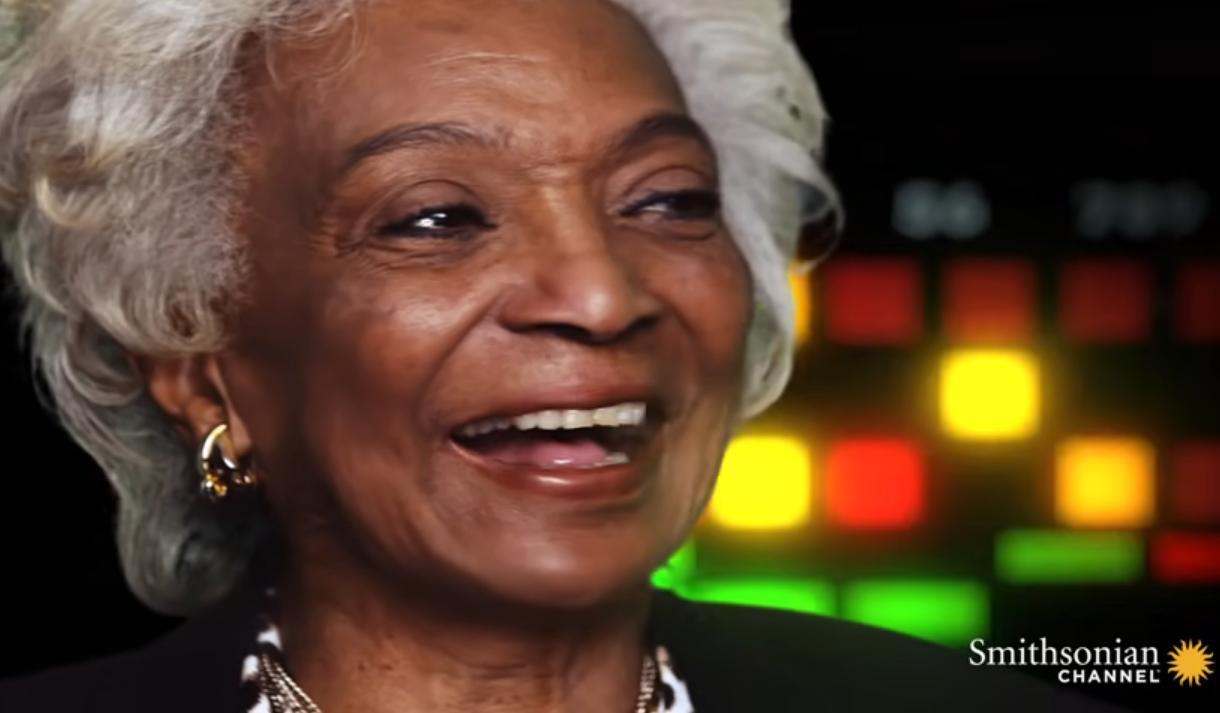 She was a groundbreaking cultural icon who broke barriers in a time of societal upheaval and battling for the civil rights of Black Americans. An actress, a mother and thoroughly devoted to the legions of fans of "Star Trek," Nichelle Nichols, Star Trek's Lt. Nyota Uhura, has died at 89.
The announcement on her Facebook page by her son read:
Sunday, July 31, 2022
Friends, Fans, Colleagues, World
I regret to inform you that a great light in the firmament no longer shines for us as it has for so many years.
Last night, my mother, Nichelle Nichols, succumbed to natural causes and passed away. Her light however, like the ancient galaxies now being seen for the first time, will remain for us and future generations to enjoy, learn from, and draw inspiration.
Hers was a life well lived and as such a model for us all.
I, and the rest of our family, would appreciate your patience and forbearance as we grieve her loss until we can recover sufficiently to speak further. Her services will be for family members and the closest of her friends and we request that her and our privacy be respected.
Live Long and Prosper,
Kyle Johnson
Nichols was born in Robbins, Ill., in 1932, according to her IMDb page. Legendary composer Duke Ellington "discovered" Nichols and helped her become a singer and dancer. She later turned to acting, and joined Gene Roddenberry's "Star Trek," where she played Uhura from 1966 to 1969.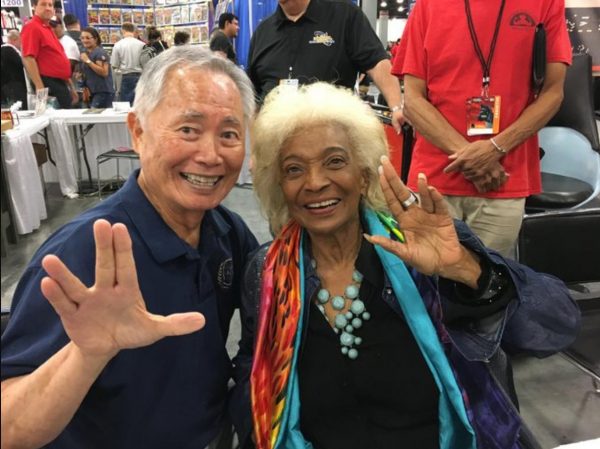 It was in that role of Uhura that Nichols not only broke barriers between races, most famously her onscreen kiss, the first between a Black person and a white person, with castmate William Shatner, who played Capt. James T. Kirk, but she also became a role model for young Black women and men inspiring them to seek out their own places in science, technology, and other human endeavors.
In numerous interviews over the years Nichols often recalled how the Rev. Martin Luther King, Jr., was a fan of the show and praised her role and personally encouraged her to stay with the series.
When the first series ended Nichols went on to become a spokesperson for NASA, where she "helped recruit and inspire a new generation of fearless astronauts." She later reprised her role in several successful "Star Trek" films and continued to advocate for the advancement of Black Americans especially in the areas of science and technology.
We celebrate the life of Nichelle Nichols, Star Trek actor, trailblazer, and role model, who symbolized to so many what was possible. She partnered with us to recruit some of the first women and minority astronauts, and inspired generations to reach for the stars. pic.twitter.com/pmQaKDb5zw

— NASA (@NASA) July 31, 2022
Formerly a NASA deputy administrator, Frederick Gregory, now 81, told the Associated Press he once saw an advertisement in which Nichols said "I want you to apply for the NASA program."
"She was talking to me," he recounted. The U.S. Air Force pilot would apply and later become the first African American shuttle pilot.
President Joe Biden weighed in Sunday afternoon on her passing in a statement issued by the White House:
"In Nichelle Nichols, our nation has lost a trailblazer of stage and screen who redefined what is possible for Black Americans and women.

A daughter of a working-class family from Illinois, she first honed her craft as an actor and singer in Chicago before touring the country and the world performing with the likes of Duke Ellington and giving life to the words of James Baldwin.

During the height of the Civil Rights Movement, she shattered stereotypes to become the first Black woman to act in a major role on a primetime television show with her groundbreaking portrayal of Lt. Uhura in the original Star Trek. With a defining dignity and authority, she helped tell a central story that reimagined scientific pursuits and discoveries. And she continued this legacy by going on to work with NASA to empower generations of Americans from every background to reach for the stars and beyond.

Our nation is forever indebted to inspiring artists like Nichelle Nichols, who show us a future where unity, dignity, and respect are cornerstones of every society."
Nichols son said that services will be private for family members and her closest friends.
In 2008 the actress at a news conference, coordinated by the filmmakers of the motion picture "TRU LOVED," in honor of the more than 900 students at Los Angeles' Miguel Contreras Learning Complex's School of Social Justice who participated in the GLSEN Day of Silence.
Nichelle Nichols speaks on LGBTQ rights:
Her fellow castmate and life long friend, openly Out actor George Takei shared his sadness on hearing of Nichols' passing on Twitter:
We lived long and prospered together. pic.twitter.com/MgLjOeZ98X

— George Takei (@GeorgeTakei) July 31, 2022
From the September 2016 edition of the Smithsonian Channel: "Star Trek's decision to cast Nichelle Nichols, an African American woman, as major character on the show was an almost unheard-of move in 1966. But for black women all over the country, it redefined the notions of what was possible."
Star Trek's Nichelle Nichols on Uhura's Radical Impact: