India's Odisha state launches program to empower transgender people
Upwards of 300 trans people have received jobs through Sweekruti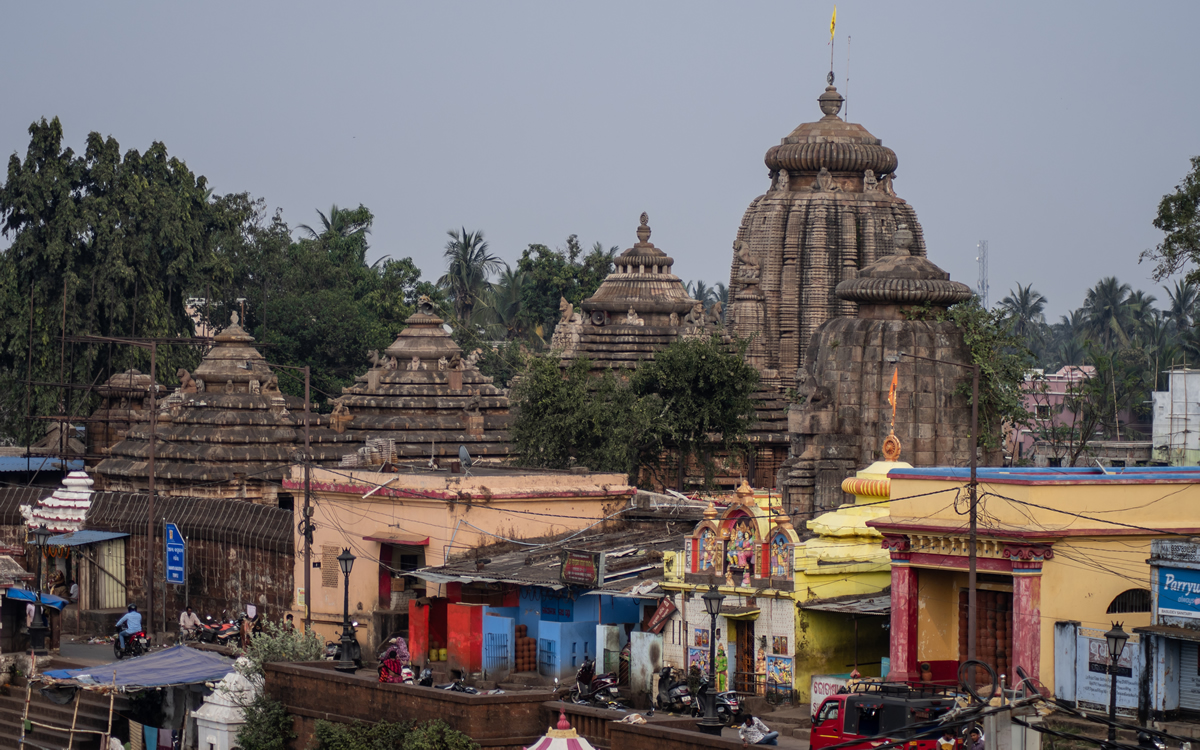 Despite being celebrated as iconic characters in ancient texts; dancing at a wedding for someone else; clapping and dancing while blessing a newborn baby at any home; transgender Indians are still ostracized and not able to get a job, get married or live a decent life. 
Such was the consequence of 200 years of British colonial suppression in India, but things are changing for trans people in India. Several states began to introduce measures to help the trans community after the Indian Supreme Court's 2014 ruling that recognized a trans person as a "third gender," and the passage of the Transgender Person (Protection of Rights) Act, 2019 in the Indian Parliament. Odisha, a state in eastern India, is working to make trans people part of mainstream society through its Sweekruti "acceptance" program.
The program provides critical health care, scholarships, counseling, legal aid, a certificate and skill training. According to a recent report, about 300 trans people have received jobs through Sweekruti.
"It will help create an ecosystem of equal opportunities, social justice, protection of transgender rights and full participation in society. It is opening various avenues of employment and self-employment for the community," said Anushree Dash, a social reformer and human rights activist who founded the website ADiBha She Vision. "(The) focus is mostly on skill development and low paying jobs instead of higher education and high paying (so-called respectable) jobs. There is no trans inclusion in social sector and government sector jobs. The government's research and scheme need to be applauded, but it needs more and more public participation. I believe there is a scope for strengthening the existing implementation machinery."
The 2011 Census notes there are 20,322 trans people in Odisha, but 14.5 percent of respondents who participated in an online survey the state's Social Security and Empowerment of Persons with Disabilities Department conducted in 2017 reported no income and were living in poverty.
The Odisha government in 2020 tried to improve the social and economic conditions of the trans community by introducing a monthly pension program for elderly and differently-abled trans people, but the Sweekruti program has been hailed as a successful initiative because it directly provides low-paying jobs to trans people and helps trans youth gain acceptance.
"First of all, I want to appreciate our chief minister, Naveen Patnaik, because he designed this project to empower the transgender community. This scheme mainstreams the transgender community by providing skills and jobs. So, this is a very good initiative," said Meera Parida, a trans woman who is a State Advisor for Urban and Housing Development under the MUKTA (Mukhyamantri Karma Tatpara Abhiyan Yojana) program. "On many areas under the scheme, the work is already underway. Although it is not sufficient that it can provide everything, it is a good project for any transgender woman or man thinking about startups or wanting to get skills so they can improve their life."
While talking with the Washington Blade, Parida said the trans community started to feel respect after the 2014 Supreme Court ruling and the passage of the 2019 law. She said it is more about dignity.
"People and government have started to talk about us and started to respect and include us in different government schemes," said Parida. "It recognizes our presence."
The Odisha High Court in May 2022 ordered the state government to release the family pension of a dead government employee to a trans person who was dependent on a pensioner. The Odisha government amended the pension rules nine months later. According to the new rule, a single trans child of a government employee or pensioner who died on or after Jan. 10, 2020, will be treated as an unmarried daughter for the family pension.
"Sweekruti is a good initiative, and works well in Odisha, but sometimes it is not as efficient as it should be. So, the government should fix the issue," said Ashisha Behera, a trans activist who works with the Center for Advocacy and Research. "The initiative requires identification which is important, and it's happening also, but sometimes the beneficiary belongs to a rural background, and many of them do not have idea about Sweekruti scheme, so government should spread awareness about it."
While talking with the Blade, Biswa Bhusan Pattanayak, assistant director of the Bhubaneswar office of SAATHII, an LGBTQ and intersex rights group, said that one of the key components of the Sweekruti program is to facilitate access to social protection, livelihood and mainstream measures. This has been instrumental in addressing the livelihood needs of some trans people. Pattanayak, however, said mainstreaming initiatives need much larger efforts, in terms of expanding the scale and reach of livelihood initiatives.
Pattanayak added the government also simultaneously needs to address the root causes, such as discrimination and exclusion, that lead to trans and gender non-conforming children dropping out of educational institutions and being deprived of mainstream employment.
"The formulation of schemes is not enough. We need to see the issues around transgender persons from a development perspective," said Pattanayak. "The development approach to the transgender community needs to converge initiatives and stakeholders from all sectors. We need to stop seeing transgender persons as just beneficiaries of governmental largesse; rather; recognize them as equal stakeholders in development actions."
Ankush Kumar is a freelance reporter who has covered many stories for Washington and Los Angeles Blades from Iran, India and Singapore. He recently reported for the Daily Beast. He can be reached at [email protected] He is on Twitter at @mohitkopinion. 
Members of Congress meet with transgender activist in Japan
California Congressman Mark Takano among trip participants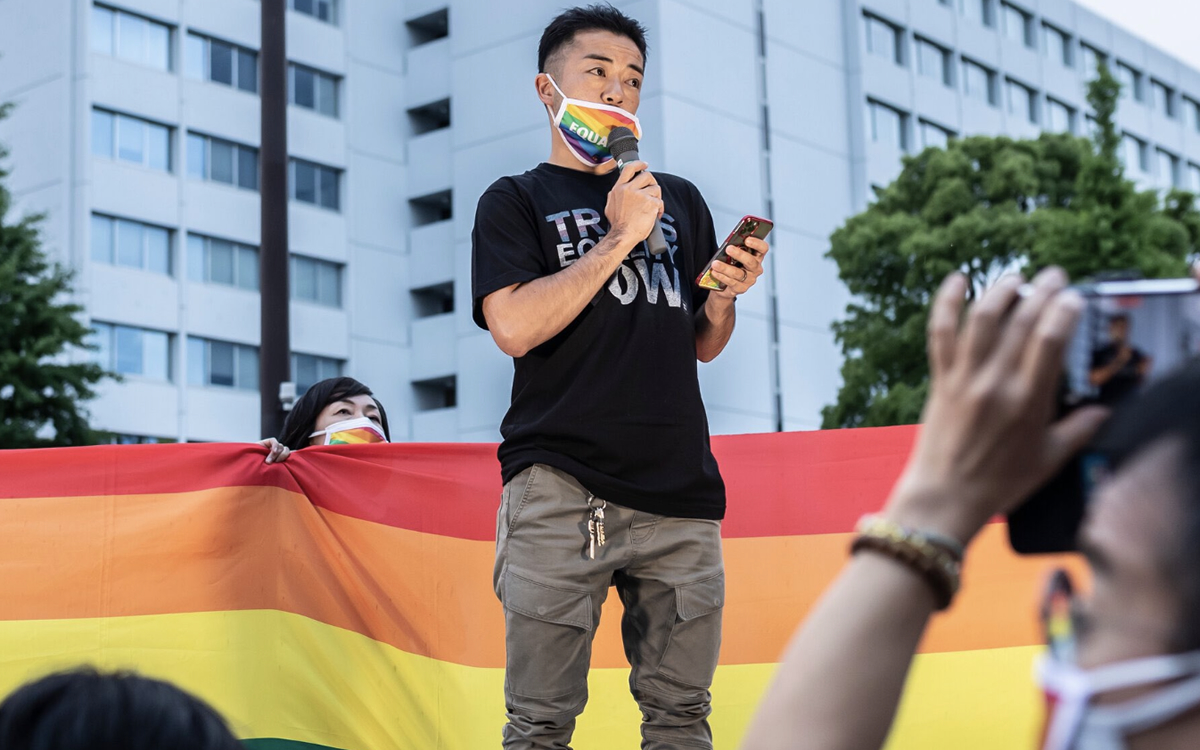 A group of U.S. lawmakers last month met with a prominent transgender activist in Japan while they were in the country.
U.S. Reps. Mark Takano (D-Calif.), Maxwell Alejandro Frost (D-Fla.), Alexandria Ocasio-Cortez (D-N.Y.), Frank Pallone (D-N.J.) and French Hill (R-Ark.) met with Fumino Sugiyama, a former member of Japan's female fencing team who is now fighting for legal recognition of trans people in Japan. The D.C.-based Maureen and Mike Mansfield Foundation, which organized the congressional delegation that also included a trip to South Korea, arranged the meeting.
"Members of the delegation were very, very impressed with Fumino," Takano told the Washington Blade last week during a telephone interview.
Frost, who is the first Gen Z'er elected to Congress, on Feb. 24 in a series of tweets praised Fumino and his advocacy efforts.
"One of my favorite meetings in Tokyo was meeting with trans organizer and activist, Fumino Sugiyama," tweeted Frost. "Japan is still working through passing real anti-discrimination laws to protect LGBTQ+ folks and I felt incredibly inspired by Fumino and his fight."
"He laid out the struggle and how the community is battling both legal and cultural roadblocks to even be recognized," said Frost. "I spoke with him about the current fight in Florida and how Gov. DeSantis is targeting LGBTQ+ kids."
Frost also said he is "working on setting up a virtual meeting between Fumino and a student activists in Florida."
"I think his story can provide some inspiration for the struggle here," he said.
He laid out the struggle & how the community is battling both legal & cultural roadblocks to even be recognized. I spoke with him about the current fight in Florida & how Gov. DeSantis is targeting LGBTQ+ kids. pic.twitter.com/vl2Oxb9vEm

— Maxwell Alejandro Frost (@MaxwellFrostFL) February 25, 2023
The trip began on Feb. 20 and ended on Feb. 26.
Takano arrived in Japan before the trip began.
The openly gay man of Japanese descent visited Pride House Tokyo, the country's first permanent LGBTQ and intersex community center that opened ahead of the 2021 Summer Olympics that took place in Tokyo.
Takano participated in a "fireside chat" with LGBTQ and intersex Japanese people and expatriots, and met with a Goldman Sachs executive who he said is one of the few prominent people in the country who is out.
"Japan is still, pretty much I would say a 'Don't Ask, Don't Tell' society, but unlike the United States, Japan as a whole does not have violent homophobia where people are beat up or gay bashed or that kind of thing," said Takano. "There is harassment and bullying in the schools. People face discomfort in the workplace and … until now it's not like a coming out kind of society, but it's not a place where (homosexuality is) criminalized and people suffer violence."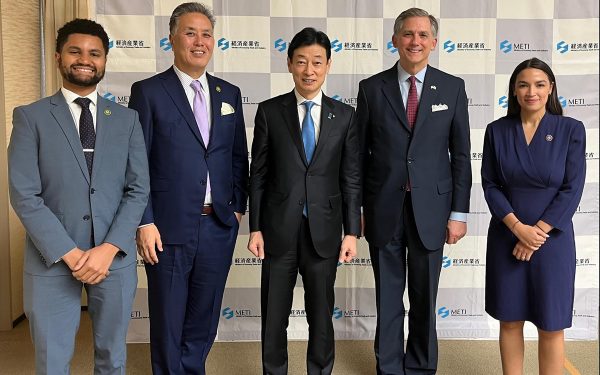 U.S. Ambassador to Japan Rahm Emanuel also invited Takano to attend a reception with members of the Japanese Diet (legislature)'s LGBT Caucus. (Takano noted to the Blade that none of them are openly LGBTQ or intersex.)
"I got a great sense of where things were, the state of play of this question of nondiscrimination language," said Takano.
警察官、教師、議員などの公職者。LGBTQI+コミュニティーは多彩であり、みな家族です。そして頼れる存在です。日本は世界的にインクルージョンを擁護しています。連邦議会の議員平等幹部会で共同議長を務めるマーク・タカノ下院議員と共に、日本の国会が民意を反映し、差別に反対すると信じています。 https://t.co/tVDblU0OV1

— ラーム・エマニュエル駐日米国大使 (@USAmbJapan) February 17, 2023
The trip began less than a month after Prime Minister Fumio Kishida's top aide, Masayoshi Arai, told reporters that he would "not want to live next door" to a same-sex couple and he does "not even want to look at them." Arai also said marriage equality in Japan would "change the way society is" and "quite a few people would abandon this country."
Kishida fired Arai.
The prime minister on Feb. 17 apologized for Arai's comments during a meeting with Pride House Tokyo President Gon Matsunaka and other LGBTQ and intersex activists. Kishida on Feb. 28 nevertheless said he does not feel the lack of marriage rights for same-sex couples in Japan is discriminatory.
Members of the opposition Constitutional Democratic Party this week introduced a marriage equality bill in the Diet lower house.
Takano noted 20 members of the "hardline" Abe faction of Kishida's ruling Liberal Democratic Party that former Prime Minister Shinzo Abe led before his 2022 assassination remain the main stumbling block to marriage equality and efforts to ban discrimination based on sexual orientation and gender identity. Takano stressed, however, the activists with whom he spoke in Japan welcome the increased attention around these issues.
"The fact that he's having to comment on marriage equality is indicative of the Japanese media focusing attention on LGBT issues," he said, referring to Kishida. "The sense among Japanese queer activists is that keeping the LGBT issue, or LGBT issues on the front page is very much something that works to their advantage."
Takano further acknowledged Arai's comments and reaction to them has sparked a renewed debate about LGBTQ and intersex rights in the country.
"He (Arai) really hasn't suffered a huge consequence for those remarks," said Takano, noting Arai remains in his post with the Japanese Ministry of Economy, Trade and Industry. "The question in Japan right now is will they just enact a law that is symbolic and checks the box, or will they advance substantive LGBT nondiscrimination protections."
Takano referenced a Kyodo News poll that indicates 65 percent of people in Japan support legal protections for LGBTQ and intersex people. This figure increases to 80 percent among young people.
"It's no wonder the activists are saying keep this in the news," he said.
Takano was with then-House Speaker Nancy Pelosi (D-Calif.) when she led a congressional delegation to Japan, South Korea, Taiwan, Malaysia and Singapore last summer. Takano led a congressional delegation to Japan in November 2021.
"Japan plays such a key role in the Indo-Pacific as America's most vital ally," he said. "Japan moving forward in this area of LGBT rights and equality, I believe, will be highly consequential to progress in Asia as a whole."
South Korean court rules same-sex couples are eligible for health insurance
So Seong-wook filed lawsuit in 2022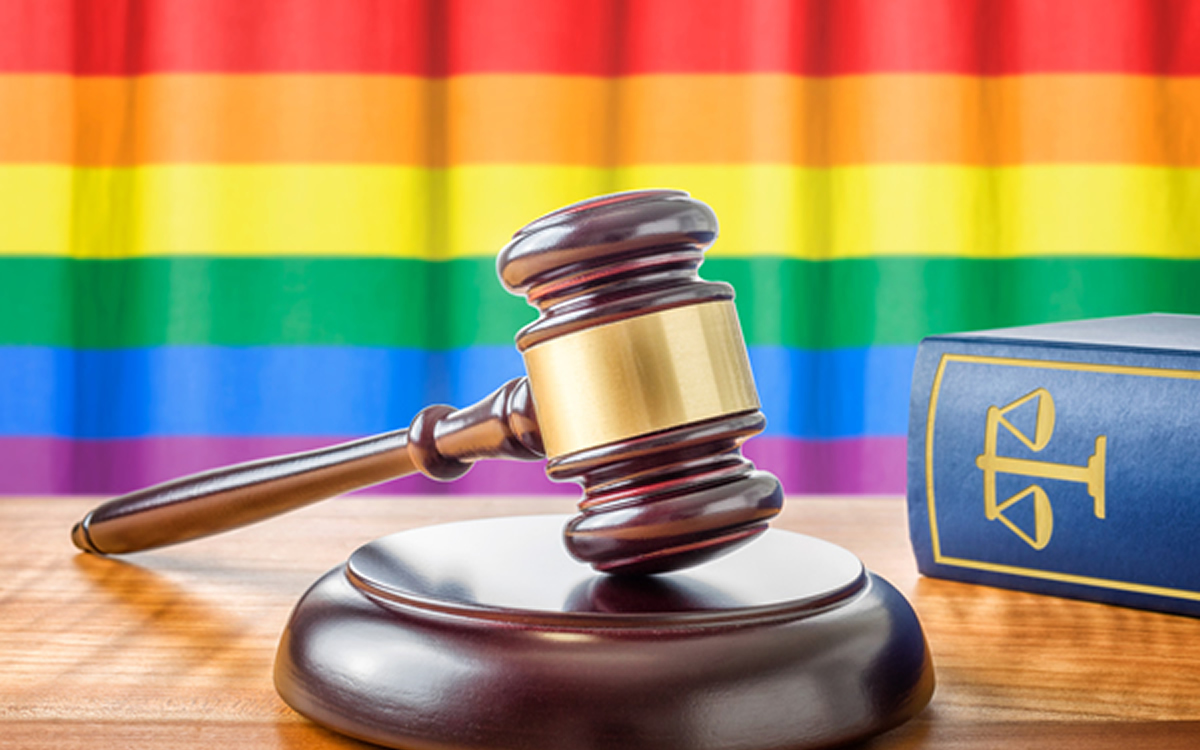 A South Korean high court ruled this past week that partners in a same-sex relationship are eligible for national health insurance coverage overturning a ruling last year by a lower court that denied the benefits.
The Korea Herald reported the Seoul High Court's ruling is the first that recognizes the status of a same-sex partner as a dependent eligible for national health insurance, but noted that this did not mean that it recognizes the "legal status" of a same-sex marriage.
The lower court had ruled that "the union of a man and woman is still considered the fundamental element of marriage, according to civil law, precedents of the Supreme Court and the Constitutional Court and the general perception of society."
The lower court had also added: "Under the current legal system, it is difficult to evaluate the relationship between two people of the same sex as a common-law relationship."
The case was brought about by a lawsuit, filed last year by So Seong-wook, which challenged South Korea's National Health Insurance Service after it took away his ability to receive spousal benefits from the employer of his partner Kim Yong-min.
According to the Korea Herald, the NHIS allowed Kim to register So as his dependent in early 2020 — later reversing the decision citing their same-sex marriage. It was believed to be the first such case in the country.
In the lawsuit, So claimed he and his partner were discriminated against because the NHIS grants spousal coverage to common-law partners, often used by opposite-sex couples who are not married.
In this week's ruling by the high court it stated "The plaintiff and his partner are both male, but they agreed to recognize each other as loving partners who take care of each other. One financially relies on the other. They declared their partnership before their families and friends. This makes their relationship no different in essence from that of a married couple."
Attorney Park Han-hee, a legal representative of the couple, told the Korea Herald that this landmark court decision could set a precedent to prevent discrimination against sexual minorities.
"This court ruling is not just about individuals fighting over insurance payments. Instead, I hope the ruling can set a precedent that discourages the state from hindering same-sex couples' rights," said Park, who identifies as transgender.
Pakistan's first transgender TV anchor escapes assassination attempt
Marvia Malik works for Kohenoor News Network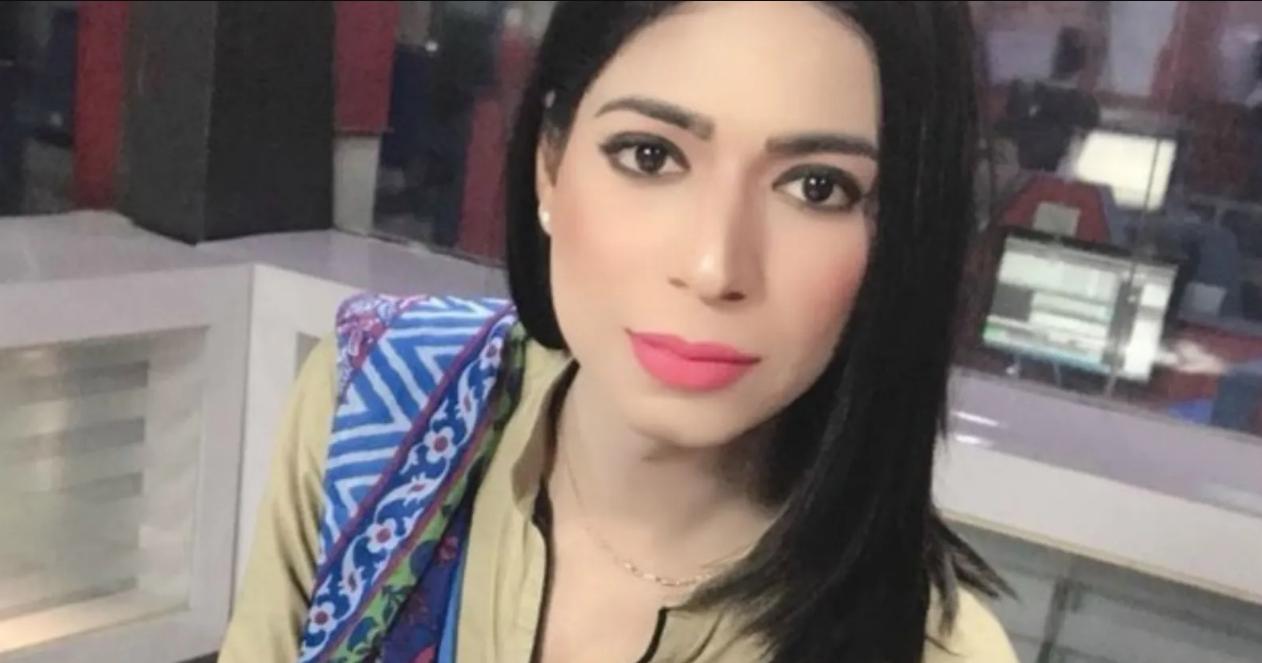 The first transgender female anchor on the independently owned and operated Kohenoor News Network in Pakistan escaped serious injury after two gunmen opened fire as she was returning to her residence after a trip to a local pharmacy.
Marvia Malik, who had made history in the conservative Muslim-majority nation as the first openly trans person on a television channel in 2018, told police investigators that she believed her LGBTQ and intersex rights activism was a "major factor" behind the assassination attempt, citing several threatening calls prior to Feb. 24's attempt on her life.
Malik, who had moved out of Lahore, fearing for her safety based on previous threats, had returned for a surgery only days before the attempt on her life happened.
LGBTQ and intersex rights in Pakistan are still severely restricted with homosexuality being outlawed, punishable by prison sentences and conversion therapy is often a prescribed treatment.
The community, however, continues to face many challenges in Pakistan. They experience discrimination and violence both from individuals and the government.
In 2018, for example, the Pakistani government passed a law under Section 377 of the country's colonial-era penal code that made same-sex marriage punishable by up to 10 years in prison. Homosexuality remains criminalized in Pakistan.
In addition to the criminalization of LGBTQ and intersex Pakistanis, the community also continues to face discrimination and violence that family members often perpetuate.
Many LGBTQ and intersex people face verbal, emotional and even physical abuse from their families due to societal and religious pressures. This can lead to them dropping out of school or foregoing higher education altogether.
Discrimination in the workplace and education system forces many LGBTQ and intersex Pakistanis to remain in the closet, and those who are out often cannot find work or continue their education. Access to health care — including testing and treatment for sexually transmitted diseases and infection — is an ongoing challenge.
A law that permits trans people to legally change the gender on their national ID cards and other official documents, allows them to vote and bans discrimination based on gender identity in employment, health care, education and on public transportation took effect in 2021. Pakistan's Supreme Court in 2009 ruled in favor of recognizing trans people as a third gender on identity cards. Discrimination against trans Pakistanis remains pervasive in spite of these advances.
In an interview with fashion magazine Elle, Malik, then 21, who had previously worked as a model noted that she moved in with a trans friend and earned a Bachelor of Arts degree in journalism and civics from Lahore's Punjab University, while studying make-up and working at a local salon to support herself.
Upon graduation, she began looking for jobs — and landed her first and current one with Kohinoor News, a small Lahore-based TV channel, after passing her screen test with flying colours. "At my interview, they asked, 'Why are you interested in working here? Don't transgender people just beg and dance for money?'"
After three months of training, she began her career on March 23, 2018, and news of her employment went viral she told the worldwide women's magazine.
"Like other trans people, I did not get any support from my family. On my own, I did some menial jobs and continued my studies. I had always wanted to be a news anchor, and my dream came true when I got selected," she said to Voice of America in a interview.
Speaking with the BBC she said: "Our community should be treated equally and there must not be any gender discrimination. We should be given equal rights and be considered ordinary citizens, instead of third-gender."
She added: "My family knows I have modelled and they know that I work as a newscaster. It's the age of social media and there's nothing that my family doesn't know. But they have still disowned me."
Pakistan is a country that is notorious for its human rights violations, and the LGBTQ and intersex community is one of the most vulnerable groups in the country. Despite the challenges, the community is fighting for their rights and slowly making progress.
Since homosexuality is illegal in Pakistan, the LGBTQ and intersex community is often forced into hiding. This makes it difficult to estimate the size of the community, but it is thought that there are tens of thousands of LGBTQ and intersex people living in Pakistan. Many of them live in wealthy areas of Karachi, the country's largest city, without fear, as do community members in similar parts of Pakistan.