New play explores bringing a partner home to meet traditional Indian parents
Olney's 'A Nice Indian Boy' contains multiple surprises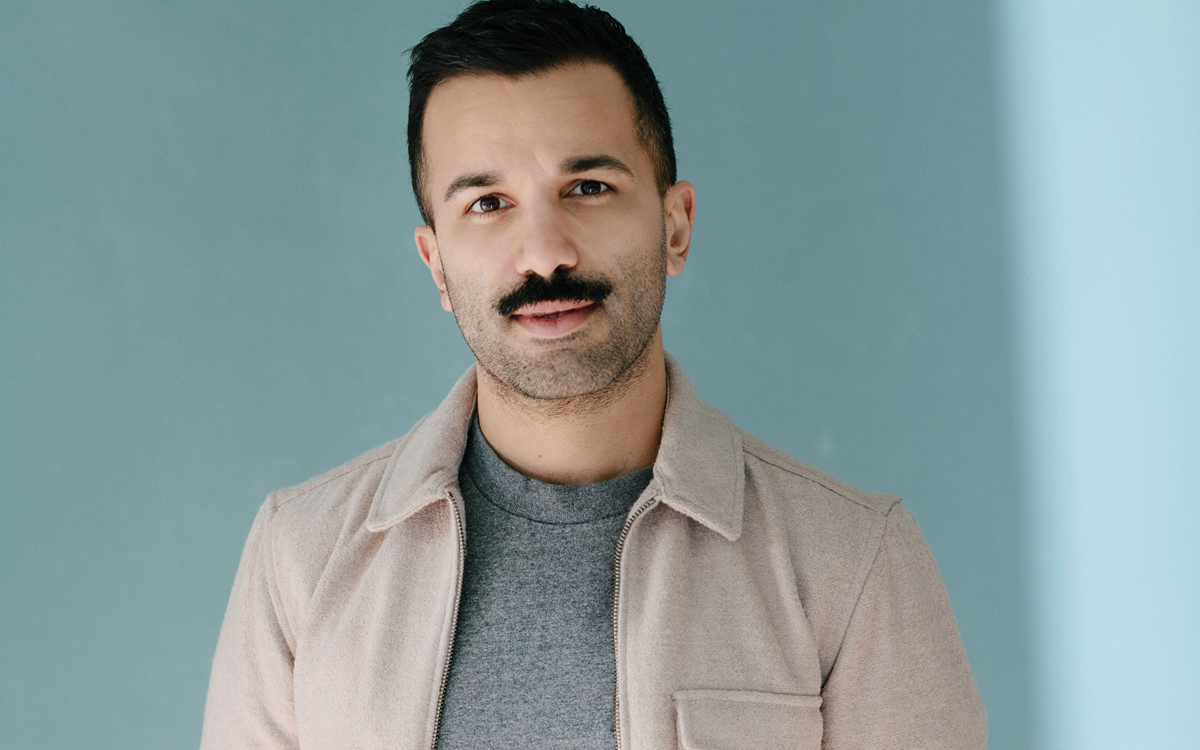 'A Nice Indian Boy'
Through April 9
Olney Theatre Center
2001 Olney-Sandy Spring Road, Olney, MD 20832
$54 -$79
Olneytheatre.org
Zi Alikhan is queer, first-generation South Asian-American, and culturally Muslim. He's also an accomplished rising director whose background lends a unique insight into his latest gig, staging Madhuri Shekar's "A Nice Indian Boy," currently playing at Olney Theatre Center.
"I've never worked on anything that's felt more personal," says Alikhan, who turns 36 next week. "It's a tender, funny, layered story about Naveen, a queer first generation South Asian American who for the first time is bringing a partner home to meet his traditional Indian parents who live in the Bay Area. It's also about what that means inside the culture and the community."
Like Naveen (Carol Mazhuvancheril), the boyfriend Keshav (Noah Israel) is a Marathi-speaking Hindu conversant with Indian culture. If Naveen's parents were ever going to accept a boyfriend for their son, he'd be the one. But there's a glitch. Keshav is white, the adopted son of an Indian family. And his whiteness isn't the play's only surprise.
As director, Alikhan took a large role in casting the production. He recalls how Carol and Noah walked in the audition room "wearing these characters like their own clothes," adding that "they're funny, anxious, knocked over by love, when they're meant to feel those ways. There's a close proximity between the spirits of the characters and the actors playing them."
During rehearsals, he was thrilled to enter a room filled with Indian actors who are Hindu, Muslim, Jain, Catholic, and Christian and together spoke four of India's almost 300 spoken languages, proving the notion that a monolithic India is patently absurd.
Coming into the project as both friend and collaborator with playwright Madhuri Shaker, he felt an odd sense of homecoming. He says, "The conversations of queer identity that feel lifted from my own life. And conversations about the constant work that goes into understanding my parents and them understanding me, written with an extremely effortless, light touch in the way that only Madhuri can do, all felt familiar too."
Growing up in the suburbs of Sacramento, young Alikhan was told he could go to college for anything he wanted except theater. Not an unusual stance for most immigrant parents, he says. An order he obeyed until he no longer could.
So, he studied sociology for two years at UC Berkely and did summer stock during breaks. No longer able to resist his true calling, he transferred to New York University and earned a degree in Musical Theatre Performance. But the years following graduation were tough: "I'm 5'7" and queer and brown. It was hard to be in an industry that didn't know what to do with me."
Frustrated and eager to work, Alikhan transitioned from actor to director largely to carve out a space for himself and other creatives like him. Now he counts "being able to create safe and generative space for people who might otherwise not be able to find it inside larger institutions" as his favorite part of the job.
Now it's not unusual for the New York-based director to find himself working in 100-year-old, established theaters where he's the first South Asian American who's ever directed in its history. His presence alone assists in creating an inviting space for community that hasn't historically seen themselves as part of that theater's history.
Surprising to some, the relatively young, brown director's dream projects lie in the American canon, especially Rodgers and Hammerstein whose midcentury works ask and redefine what it means to be an American. He enjoys looking at plays from the past and reframing them around those who were there but never allowed to be in the center of the story, and making those works feel very new without changing a line.
He adds, "Creatives of color in the theater community will agree there are many unconscious ways that we've been told our stories and families don't belong and if we do it's only in a very specific way. That's changing a lot."
And have the parents come around? He says they have. In the fall of 2022, he took them to the opening night of "Sanctuary City," an important work about refugees that he directed for the esteemed Pasadena Playhouse in California.
"They'd come to other things, but this was different: a special performance with step and repeat and media and hundreds of people. I think they got some comfort from that."
Spring theater in D.C. offers something old and new
Celebrate Gloria Steinem, revisit 'Angels in America'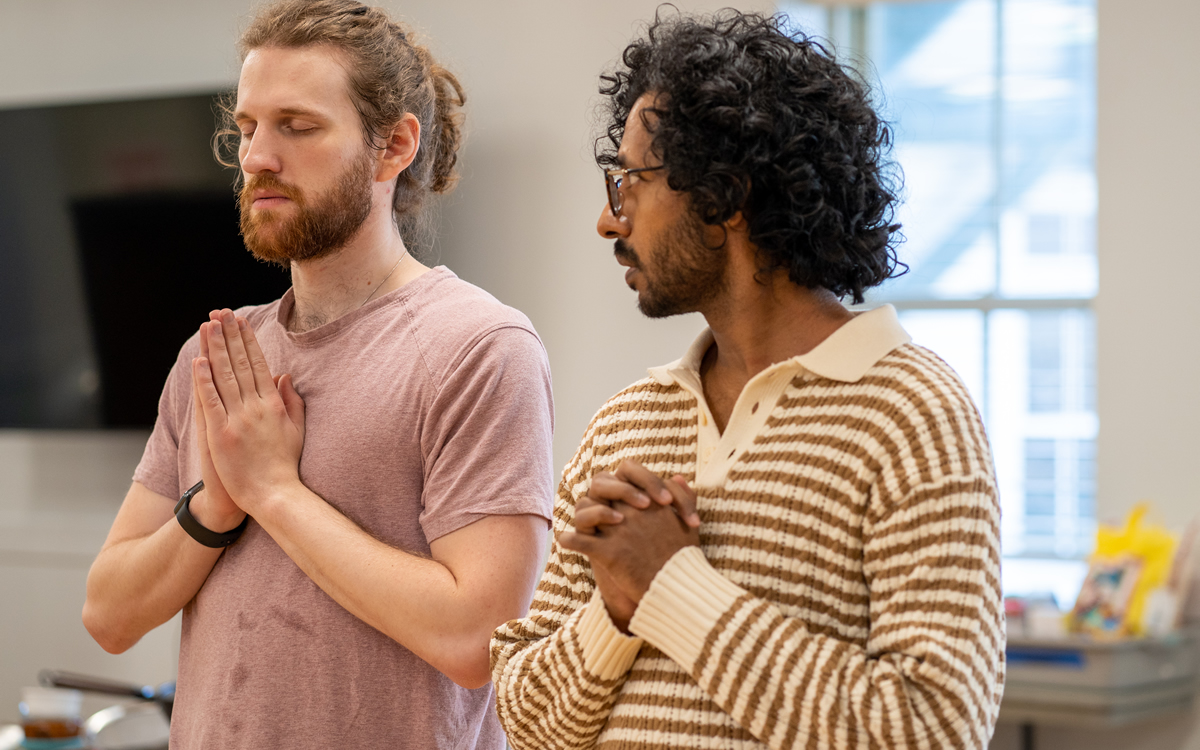 Though recent blooms might suggest otherwise, spring doesn't officially begin until late March. And with the upcoming season comes a showering of exciting theater, both new and some more familiar.
At Olney Theatre Center, out South Asian-American director, Zi Alikhan is staging Madhuri Shekar's "A Nice Indian Boy" (through April 9). In the touching, surprise-filled, intercultural comedy, Naveen, a gay South Asian-American meets Keshav, the Hindu boy of his dreams. But what might seem almost acceptable to Naveen's traditional parents is further complicated when they learn Keshav is a white boy adopted by Indian parents. Olneytheatre.org
Running through April 2 in Arlington is Synetic Theater's movement-based fantasy "Beauty and the Beast." Their version draws on the darkness and sensuality of the original French novel, "La Belle et la Bête," and the 1946 Cocteau film of the same name. Co-directed by Ben Cunis & Vato Tsikurishvili and choreographed by the insanely imaginative Irina Tsikurishvili. Synetictheater.org
At Theater J, Susan Lynskey is Gloria Steinem in Emily Mann's "Gloria: A Life" (through April 2), an exploration of the iconic feminist's brilliant legacy and the women who inspired her. In the first act, she tells her story, and the second invites the audience to share their own. Out director/actor Holly Twyford directs. Theatrej.org
Studio Theatre is moving into spring with Lynn Nottage's poignantly entertaining "Clyde's" (through April 9). It's the story of a small group of parolees working as line cooks who find redemption making sandwiches in a truck stop diner despite difficult circumstances and an abusive boss played by Dee Dee Batteast. The appealing workers are played by Quinn M. Johnson, Brandon Ocasio, Kashayna Johnson, and Lamont Thompson. Candis C. Jones directs. Studiotheatre.org
Signature Theatre in Arlington presents Stephen Sondheim's gorgeous and rarely produced "Pacific Overtures" (through April 9). Set in mid-19th century Japan, it's the compelling tale of an American expedition determined to open the then-isolated island to trade. Signature's associate artistic director Ethan Heard directs a largely Asian cast including Jason Ma, Johnny Lee Jr., and Eymard Menenes Cabling. Sigtheatre.org
At Shakespeare Theatre Company, it's artistic director Simon Godwin's hot ticket production of "King Lear" (through April 16) starring Patrick Page as the once revered head of arguably the Bard's most dysfunctional royal family (and that's saying a lot). Shakespearetheatre.org
At Ford's Theatre, Carrie Compere stars in "SHOUT SISTER SHOUT!" (March 15 – May 13). It's the musical bio of trailblazer Sister Rosetta Tharpe (1915-1973), the guitar playing, queer black woman who pioneered rock-and-roll in the 1940s. Before Elvis and Little Richard, there was Rosetta. Fords.org.
Written and directed by Awa Ogawa, "The Nosebleed" (March 31- April 23) is poised to make its regional premiere at Woolly Mammoth. Through a series of absurd autobiographical vignettes, Ogawa "delves into the sh*t show of parenthood, as both a parent and a child – and what it takes to forgive." Woollymammoth.net.
Over by the Wharf, Arena Stage presents Tony Kushner's truly awesome "Angels in America, Part One: Millennium Approaches" (March 21 – April 23). Talented out actor Nick Westrate plays prophetic protagonist Prior Walter, a smart gay New Yorker who contracts AIDS in the 1980s, before there was effective treatment. Other members of an exciting cast include Justin Weaks, Michael Kevin Darnall, and Susan Rome. Edward Gero plays the loathsome Roy Cohn. János Szász directs. Arenastage.org
Later this month, Round House Theatre brings back the National Capital New Play Festival, an annual event celebrating new work by some of the country's leading playwrights and newer voices. One of its two fully staged premiere productions is Morgan Gould's "Jennifer Who Is Leaving" (March 30 – May 7), a dark comedy inspired by both the playwright's sassy gay grandfather and a world of women caretakers. Roundhousetheatre.org
And at GALA Hispanic Theatre, out director José Zayas is staging Spanish playwright Alfredo Sanzol's "La "Valentía/ Valor" (April 20 – May 14). Performed in Spanish with English surtitles, this finely constructed comedy tells the story Trini and Guada, two sisters battling over whether to sell their beloved family summer home that sits next to a bustling highway. Galatheatre.org
For Broadway at the National Theatre, spring means more music. First up is "Jagged Little Pill" (March 14-26), a Tony Award winning play with music by Alanis Morissette and book by Diablo Cody. Then it's Lincoln Center's glorious production of Lerner & Loewe's beloved classic "My Fair Lady" (April 6-9), an instructive tale centering on Cockney flower girl Eliza Doolittle who's transformed into a proper posh lady by unfeeling linguistics professor Henry Higgins. The score includes standards like "I Could Have Danced All Night," "The Rain in Spain," "Wouldn't it be Loverly," and "On the Street Where You Live." Broadwayatthenational.com
At Atlas Performing Arts Center on H Street, N.E., Mosaic Theater is premiering Mona Mansour's "Unseen" (March 30 – April 23), the story of an American conflict photographer who wakes up in her ex-girlfriend's Istanbul apartment with no idea of how she got there. Kate Kleiger, Dina Soltan, and Emily Townley comprise the three-woman cast. Johanna Gruenhut directs. Mosaictheater.org
For two nights only, the Strathmore in North Bethesda presents "A Simple Space" (April 26 and 27). Here's the promo: "Witness seven acrobats pushed to their physical limits without reserve in a disarmingly intimate setting. Propelled by the driving sound of live percussion, this performance is simultaneously raw, frantic, and delicate." Strathmore.org
This spring at Lincoln Theatre, the Gay Men's Chorus of Washington D.C. pays tribute to two divas. First with "Whitney" (March 11 and12), a concert celebrating the best of Miss Houston's music. Songs include "I Wanna Dance With Somebody," "How Will I Know," "I Will Always Love You," and "The Greatest Love of All." And then it's "Dolly" (June 3 and 4), a salute to the music of living legend Dolly Parton, featuring an exciting selection of hits including "Here You Come Again," "Islands in the Stream," "Jolene," and "My Tennessee Mountain Home." Gmcw.org
Gavin Creel relishing goofy fun of 'Into the Woods'
Tony-winning gay actor plays two roles in touring production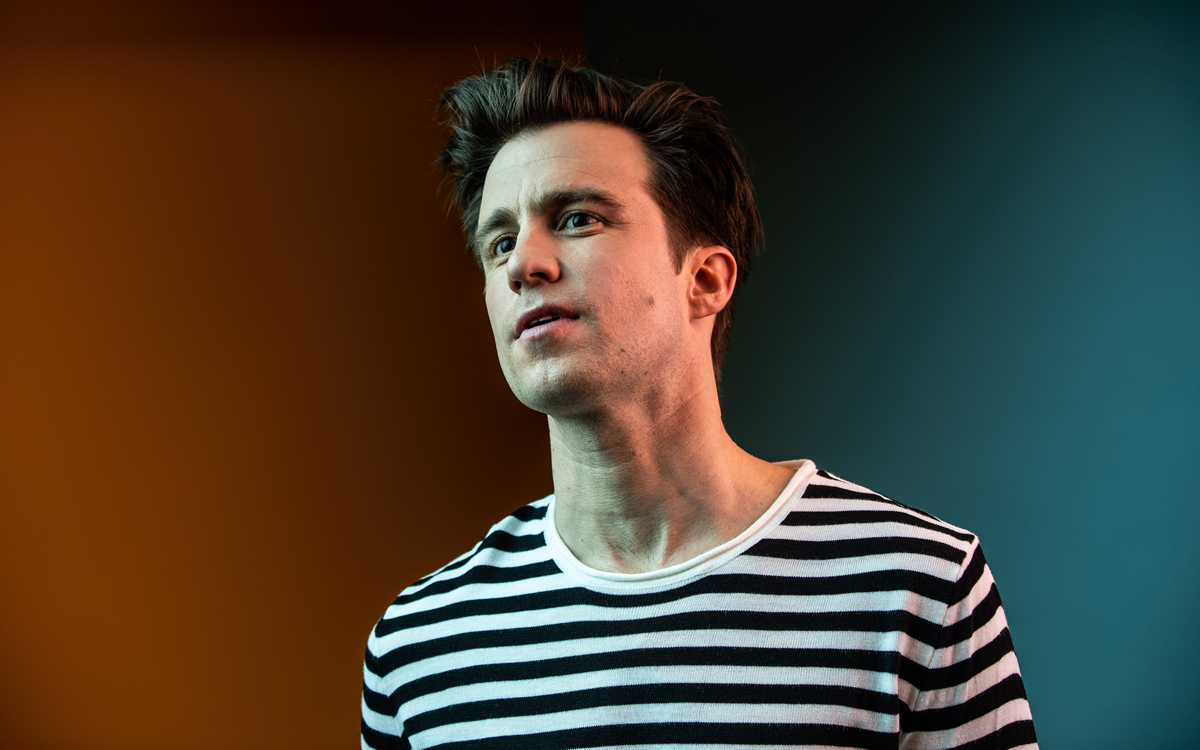 'Into the Woods'
Through March 19
Kennedy Center Opera House
$45 – $179.
kennedy-center.org
For months, Gavin Creel has been making audiences laugh in director Lear deBessonet's pared-down take on Stephen Sondheim and James Lapine's deliciously dark musical fairytale "Into the Woods."
Before moving to Broadway's St. James Theatre in the summer of 2022, the production enjoyed a short run as part of New York City Center's "Encores!" series. And now the hit show has embarked on a 10-city national tour currently kicking off at the Kennedy Center Opera House.
"It's been a joy," says Creel who plays both the lascivious Wolf and Cinderella's Prince, two terrific scene-stealing roles that allow him to show off his gorgeous voice and considerable comedic muscle. The out actor adds, "This version puts Sondheim and Lapine's work front and center without a lot of fuss and lets you bathe in the masterful storytelling."
Among so many things he's enjoying about the gig, Creel, 46, is particularly grateful that he's been given the freedom to explore both parts, especially Cinderella's Prince. A big challenge, he says, is to keep his comedy rooted in the real world without forgetting that the spoiled prince's reality hovers above normalcy. After all, he is the canary yellow coat wearing, self-absorbed character known for saying 'I was raised to be charming, not sincere.'"
By his own admission, the native of Findlay, Ohio turned New York-based Broadway star sometimes goes for laughs harder than planned: "Yeah, I'm having a little too much goofy fun in the first half of the play. I'm really enjoying the audience loving how funny it is."
Twenty years ago, Creel made his Broadway debut as Jimmy in "Thoroughly Modern Millie," a star turn that garnered him a Tony Award nomination. Subsequent musical successes include — among many — Clyde in the Broadway revival of "Hair," comedic roles in "She Loves Me" and "The Book of Mormon," and a Tony Award-winning performance as Cornelius Hackl in Broadway's "Hello, Dolly!" starring Bette Midler in 2017.
"I do a lot of revivals and I always try to read them like they're new scripts," he says, explaining his knack for making familiar parts his own.
Typically busy, Creel recently finished an original theatrical piece entitled "Walk on Through: Confessions of a Museum Novice," based on a commission from New York's Metropolitan Museum of Art.
"It started as an assignment from a friend," he explains. "Artists from various genres were invited to explore the museum and come up with something. My thing is I'd never been to the Met before, and as embarrassing and odd as that might sound, it's true."
The pandemic was not a joyful time for Creel. Grief caused him to literally lose his singing voice for a while, so he spent a lot time observing art instead. The Met became a safe haven. His new piece features 40 pieces of art projected throughout the show including Creel's personal favorite "Smashed Strokes Hope" (1971), a dynamic contemporary painting by lesbian feminist artist Joan Snyder.
He's excited to share a chunk of his new work in a concert at the Kennedy Center's Terrace Theater on Monday, March 13, a night off from playing in Sondheim's fairytale, and looks forward to a possible full production in New York in the fall. That would give him time to schedule a quick Hawaiian respite after the tour ends in Los Angeles in late July.
Offstage, the University of Michigan grad strives to make a difference when he can. Creel is passionate about teaching. He was also a co-founder of Broadway Impact, the first and only grassroots organization to mobilize the nationwide theater community in support of marriage equality. But describing him as an activist makes Creel "a little itchy." Cleve Jones and David Mixner are activists, not him, he says,
"When I was in my 30s doing 'Hair' on Broadway, I realized that I was enjoying a world built and paid for by people who came before me," he says. "I wanted to be a part of that, so in an attempt to feel useful and involved, some of us organized rallies and encouraged others to write letters and taught them what state legislature is about. I think it helped."
But politics is not where Creel's greatest powers lie, he says. Instead, he mostly uses his energy to effect change in other ways, mostly through his work: "If we can laugh together and all agree that the prince in the yellow coat is pretty much an idiot, let's see what else we agree on."
Sisterfire returns to the Kennedy Center
Three queer, Black DMV-based artists will share interpretations of love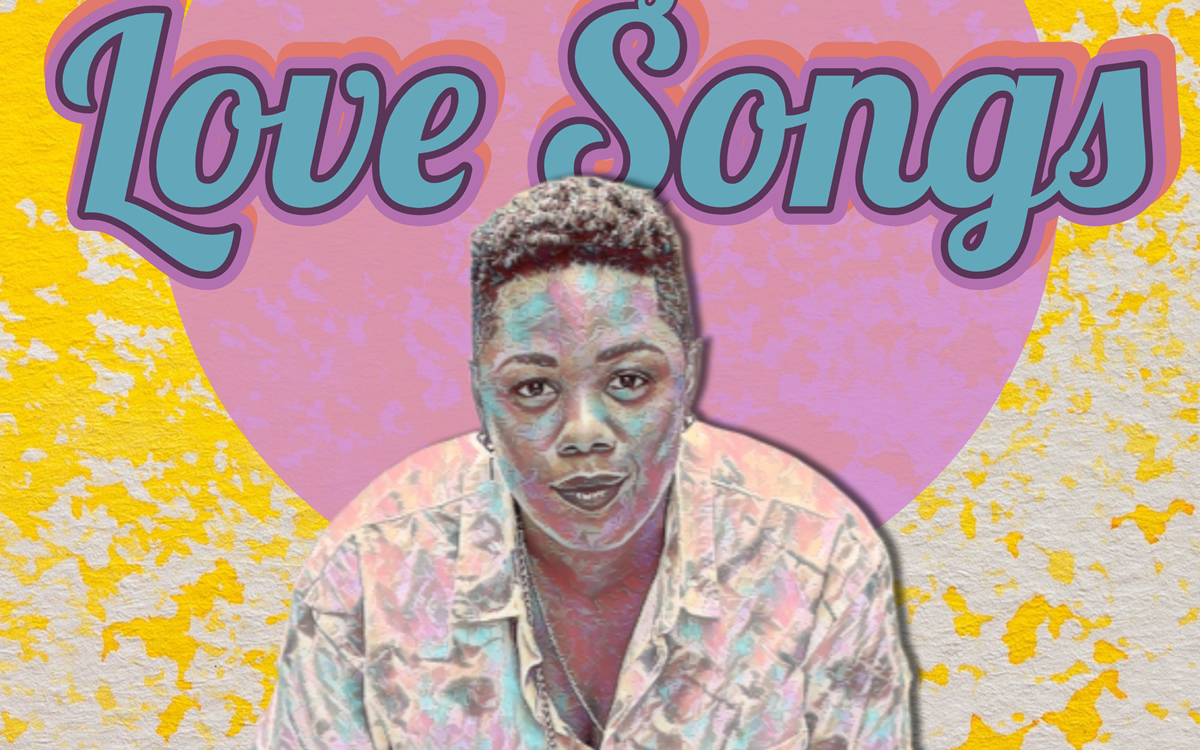 The Kennedy Center is hosting Sisterfire Lovesongs on Saturday for the annual Sisterfire showcase. This year's theme of love songs invites three queer, Black DMV-based artists to share their interpretations of love.
Whether it's the love of a partner, grandparent or oneself, love is the tool to humanize people, Be Steadwell, the curator of Sisterfire Lovesongs, said. For marginalized identities, creating space for openly and unapologetically talking about love can feel like an antidote against oppression.
"[For] Black people, specifically Black queer people, singing and talking about love feels very radical and very powerful and rare, and it shouldn't be," Steadwell said. "Everyone should have the space to talk about love, but it's just not usually what we get to see at the center of the narrative."
Sisterfire builds off the 45-year-long mission of its parent organization Roadwork, a multiracial coalition of LGBTQ, social justice and anti-racist arts activists in D.C. From 1982-1989, Roadwork's Sisterfire Festival showcased artists, particularly women of color, who tackled local and global social justice issues.
Although no longer a festival, the annual Sisterfire performance began in 2018 after a Sisterfire Revival concert sparked a new generation of arts activists to restart the showcase, Roadwork co-founder Amy Horowitz said. The showcase continues the cross-generational celebration of resistance, coalition building, and emancipatory performances that characterized the festival.
Growing up in D.C. listening to Sweet Honey in the Rock concerts, Steadwell saw Black women at the center of the musical narrative, creating music and spaces that were celebratory and joyful but also gave opportunities to mourn. So, when thinking of the ultimate show she'd want to watch, Steadwell centered the narrative around Black and queer love as it relates to ancestors, self-love, romance and heartbreak.
Steadwell, a queer-pop singer and songwriter, performed in the 2018 Sisterfire Revival showcase and the 2022 Sisterfire performance held at the Kennedy Center. But now standing in the role of curator, Steadwell chose artists she previously collaborated with or watched perform to lead this year's showcase.
"The fact that they're all openly queer Black folks from the D.C. area, it just felt like such a powerhouse, such an exciting moment to see them all together and see what they do," Steadwell said.
Each artist will present their own love song round-robin style before coming together to perform as a group. The artist collaboration is a Sisterfire tradition wherein space is held to facilitate community building between artists. However, each artist's individual performance is a unique compilation of how they navigate feelings of love.
Rebekah Laur'en, a classically trained singer turned alternative R&B singer, songwriter and producer, will center her performance around self-love and healing. Emphasizing how mistakes are inevitable but necessary to make up the present moment, Lau'ren's music stems from forgiving oneself, loving oneself, and understanding others are in a process of self-growth.
"We've all changed and grown so much, so just to connect with the other artists who will be on stage and just [to share] the message I believe of freedom, love, light, freedom of self, expression of self, [and] just being, I feel that's what's going to be in the room," Lau'ren said.
Meanwhile, Spirit McIntyre, a composer and lyricist, will produce a family-centered soundscape wherein they layer vocals from their mother and sister with instrumental rhythms and ambient sounds.
"Everything sounds like music to me," McIntyre said, noting the hum of the radiator sitting behind them. "[So when I talk about family,] you'll hear their names in this work."
Beyond incorporating the voices of family members, McIntyre recognizes the ancestors who led them to where they are now and the legacy of love that they carry on. "There's no me without the ancestors that came," McIntyre said. "And there's no future without us being here."
The final artist, Like Water, also focuses on ancestral love but with a meditative twist. As an electronic and acoustic instrumental producer, Like Water loops a blend of ethereal and natural sounds in live performances to simulate both adventurous and mundane experiences.
"Sometimes, I come out feeling grounded. Sometimes, I come out with a message. Sometimes I come out energized," Like Water said. "I'm just creating space for the unknown and for expansion into things I just didn't know was needed."
To write about love, Like Water focuses on different bonds of love that make her feel safe. "​​People who passed, who you know, who you've known in your life that have shown up for you and have given you love and made you feel safe, people who were riding for you here on Earth, [I] start with those folks," Like Water added.
While the artists prepare for their individual performances, the group collaboration will uniquely combine the sources of love that each artist brings to light.
"Preparation outside of music is just being open, not tying anything so tightly that it doesn't allow for something else beautiful to be created or something else to spin off," Like Water said. "This will be a beautiful opportunity to sit in that feeling and to see the beauty that will be created from all the folks that are going to be in this space."
Although the Kennedy Center's "advance FREE tickets" are 'currently sold out,' producers have been assured that nobody will be turned away. Sisterfire Lovesongs is taking place at the Kennedy Center Millennium State on March 4 from 6-7 p.m. It is also going to be livestreamed.