Kemp signs Ga. healthcare ban targeting transgender, nonbinary youth
Advocacy groups condemned the law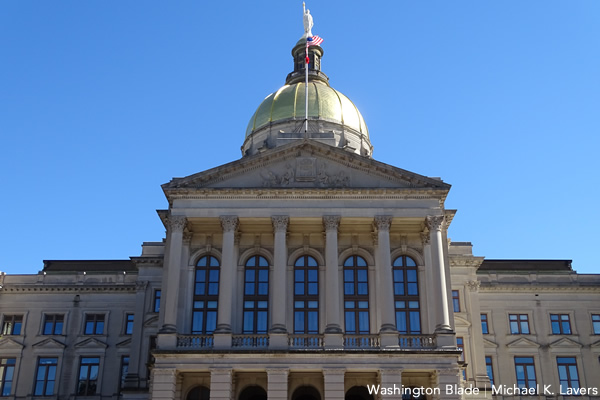 Georgia's Republican Gov. Brian Kemp on Thursday signed a ban on guideline-directed gender-affirming healthcare for transgender and nonbinary youth that was passed earlier this week by the GOP-controlled state legislature.
The law threatens to revoke the medical licenses of physicians who administer treatments for gender dysphoria in minor patients that are overwhelmingly considered safe, effective, and medically necessary by every scientific and medical society with relevant clinical expertise.
A previous version of Senate Bill 140 applied exclusively to surgical interventions, but the version signed into law Thursday also prohibits hormone replacement therapies, although treatment with puberty blockers is still allowed.
The move by GOP legislators to expand the healthcare interventions covered by the legislation follows pressure from conservatives like far-right U.S. Rep. Marjorie Taylor Greene, who represents Georgia's 14th Congressional District in the House and urged the state's lawmakers last week to make the bill more restrictive.
At the time, Greene also objected to the draft bill's "limited exceptions" carved out for cases where patients are treated for conditions other than gender dysphoria, including those diagnosed with "a medically verifiable disorder of sex development," provided the physician can attest they are medically necessary.
These provisions were kept intact in the bill's final iteration, which contains additional exceptions for the treatment of partial androgen insensitivity syndrome and in circumstances where the minor patient was being treated with hormone replacement therapies prior to July 1, 2023.
A chorus of objections to and condemnations of the legislation have come from LGBTQ groups, along with legal and civil rights advocacy organizations and medical societies, clinicians, and scientists, including the Georgia Psychological Association.
The Human Rights Campaign, America's largest LGBTQ advocacy group, issued a statement shortly after Kemp signed the bill Thursday, declaring that Georgia had become "the largest state to legislatively enact such a discriminatory ban."
"Governor Kemp should be ashamed of himself — taking life-saving care away from vulnerable youth is a disgusting and indefensible act," Human Rights Campaign State Legislative Director and Senior Counsel Cathryn Oakley said in the statement. "This law harms transgender youth and terrorizes their families, but helps no one."
Despite the wave of legislation across the country barring access to or criminalizing gender affirming care, in most cases for minor patients, the group noted in Thursday's release that "polling by Patinkin Research Strategies released this month shows that only 26 percent of likely November 2024 voters in Georgia supported the legislation, while 66 percent opposed it" including 63 percent of independent and 59 percent of likely Republican voters.
According to the findings of a Human Rights Campaign study that were announced Wednesday, "more than half (50.4 percent) of trans youth (ages 13-17) have lost or are at risk of losing access to age appropriate, medically necessary gender-affirming care in their state" – care, the group stressed, that "can be lifesaving."
Following the Georgia legislature's passage of the SB 140 earlier this week, the ACLU warned it would "[interfere] with the rights of Georgia parents to get life-saving medical treatment for their children" and prevent "physicians from properly caring for their patients."
The Southern Poverty Law Center released a statement by Beth Littrell, the organization's senior supervising attorney for its LGBTQ and Special Litigation Practice Group, calling the bill a "cynical partisan attack on transgender youth, medical autonomy, and parental rights" and urging Kemp to "leave personal healthcare decisions in the capable hands of parents, children, and their doctors."
Marjorie Taylor Greene 'swatted' over her anti-trans views
Ga. congressman introduced Protect Children's Innocence Act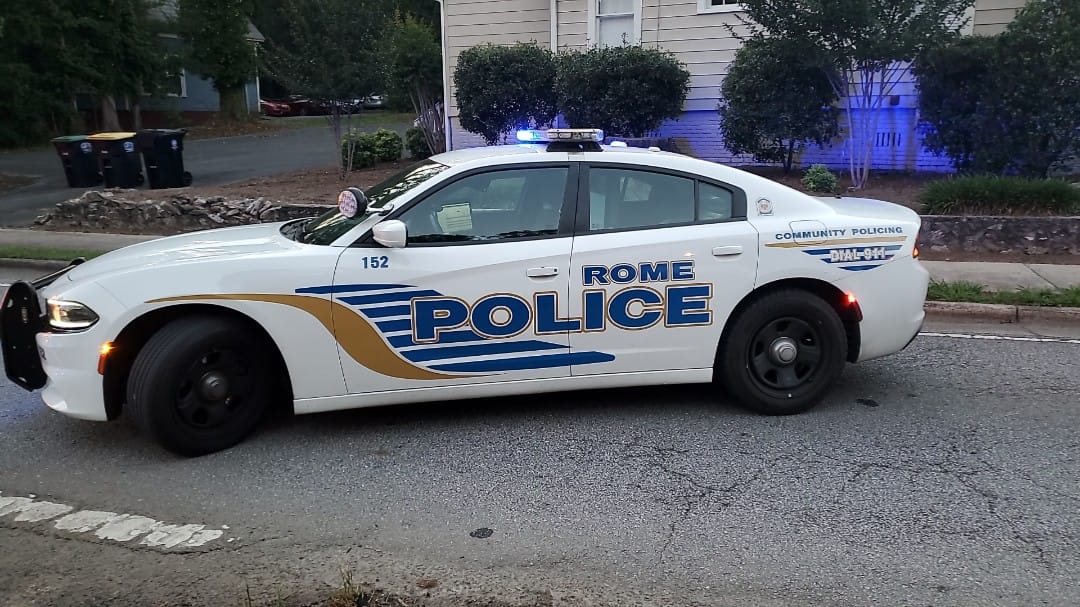 According to a report from the Rome, Ga., police department, five officers showed up at the home of Republican U.S. Rep. Marjorie Taylor Greene after midnight Wednesday morning because of a fake 911 call placed by a suspect who was "upset about Ms. Greene's stance on 'transgender youth's rights.'"
The incident comes after Greene introduced the so-called "Protect Children's Innocence Act" last week, a bill that would prohibit the administration of medically approved gender affirming health treatments to transgender minors nationwide, punishable as a class C felony with a prison sentence of up to 25 years.
Satisfied that a man had not been shot multiple times in Greene's bathtub as alleged in the call to dispatchers, the officers promptly left the congresswoman's home without incident, the police report says.
Nevertheless, Greene spent much of the day telling the hosts of conservative news networks that the "swatting" ordeal had put her life in danger — using a term that describes the practice of targeting someone with harassment by making a fraudulent call to an emergency service with the goal of sending armed law enforcement agents to their home.
Greene did not miss the opportunity to use the incident to promote her proposed anti-trans legislation to the audience and hosts of fringe right-wing media outlets like Newsmax and Real America's Voice where she appeared in multiple interviews today.
Quoting the section of the police report that details the suspect's motivations, the congresswoman tweeted: "If this is the war the left wants, this is the war the left will get. I will never stop protecting children and defending their innocence. We have to immediately pass H.R. 8731, the Protect Children's Innocence Act, to end the mutilation of kids."
The overwhelming scientific and medical evidence supports the use of medically assisted transitions within certain guidelines for trans youth, as has been repeatedly articulated by U.S. and overseas associations of physicians and medical providers with relevant clinical experience.
Greene has previously called for and endorsed other proposed federal bills that target trans minors, such as prohibitions on their participation in school sports leagues and use of restrooms and other facilities that align with their gender identities. These bills mirror state laws that have been passed in some conservative jurisdictions.
Last year, during an interview on Steve Bannon's "Real America's Voice," Greene called trans women "men playing dress-up," saying "They will never be [women] and I refuse to recognize them that way."
The congresswoman has repeatedly characterized the inclusion of LGBTQ themes in educational materials, or the discussion of LGBTQ identities in schools, as efforts to "groom" children for sexual abuse.
Through her perpetuation of this lie, according to a report released earlier this month by the Human Rights Campaign and Center for Countering Digital Hate, Greene is among a small handful of actors who are personally responsible for the proliferation of Twitter and Facebook posts linking LGBTQ people to pedophiles who abuse children.