Ivy Young, D.C. journalist, poet, and activist, dies at 75
A life of service dedicated to community building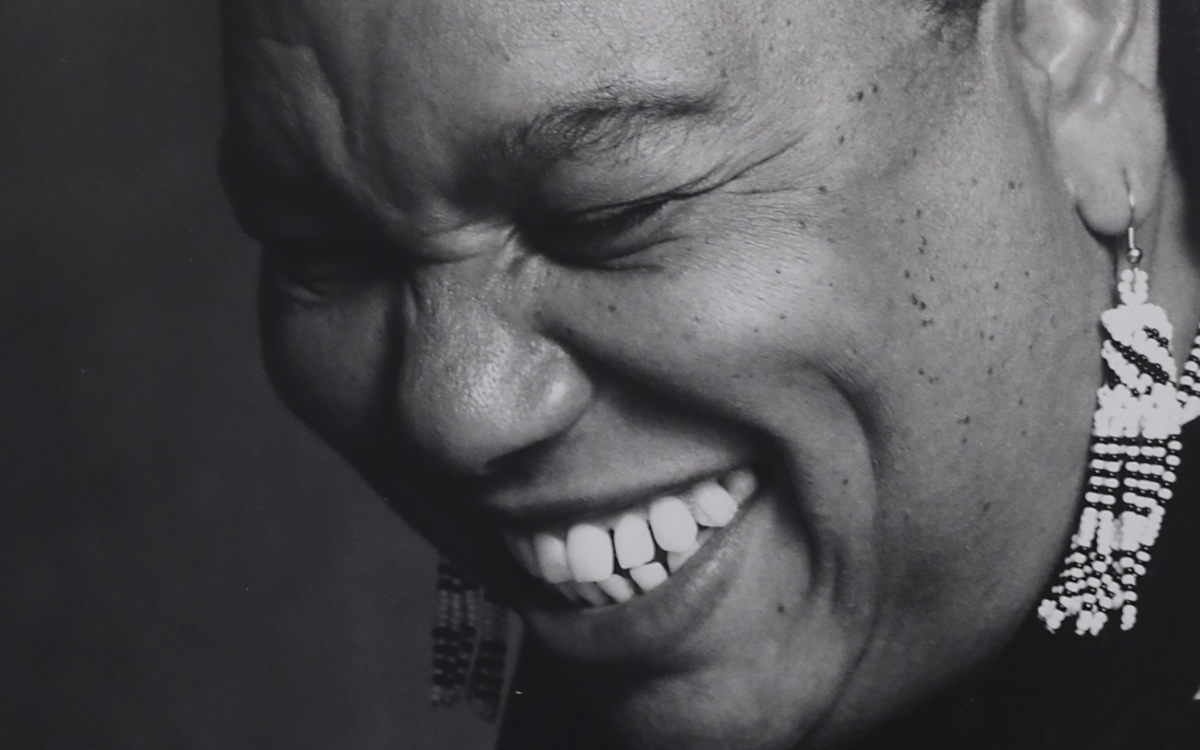 Ivy Joan Young passed away on April 24, 2023, at the age of 75. She was born to Dorothy Elizabeth (Lewis) Young and Joseph Henry Young on Dec. 23, 1947, in Washington, D.C. Both parents and her younger brother Ronald Alexander Young, Esq. preceded her in death.
Resistance framed her political activism and her life in service of justice, fairness, decency, egalitarianism, feminism, honor, principle, authenticity—all of which were among her core values. From the time she graduated Eastern High School in her native D.C. until her health declined, Young stood as a voice and advocate for a better human existence for all.
Young contributed her time and talent to community building for social justice on an international scale. She worked at VISTA in Chicago, the Center for Black Education and Drum and Spear Book Store, in D.C., the Venceremos Brigade in Cuba, Astraea National Lesbian Action Foundation in New York, the 1974 Sixth Pan African Congress hosted in Tanzania East Africa, and the Southern Africa Support Project that stood against the oppressive apartheid system in that region.
Speaking truth to power through word and song were her pathways. Young created poetry and leaves a beautifully rich and extensive body of work. She was part of the Sophie's Parlor women's radio collective on WPFW-FM Pacifica radio, reported news for WHUR-FM Howard University radio, served as general manager at WWOZ-FM jazz radio in New Orleans, Public Affairs Director for WBAI-FM in NYC, and wrote for the Southern Africa News Collective.
The National Gay and Lesbian Task Force launched the first initiative on behalf of lesbian and gay families in 1989 to secure recognition of lesbian and gay rights. It chose Young as its Family Project Director and in that role Young wrote and published the first-ever Domestic Partners Manual. She was an organizer for Lesbians and Gays for Jesse Jackson in 1988 and consulted the People of Color stage at the National March on Washington for Lesbian and Gay Rights in 1987.
Twin loves of music and justice led Young to serve as a U.S. delegate to the 1985 Third International Festival of New Song in Ecuador. She staffed both the Smithsonian Institution's Program in African American Culture, and the Center for Folklife and Cultural Heritage's Folklife Festival. Additionally, she served as staff of the Roadwork women's cultural production company that organized SisterFire concerts 1982-85, the National Conference for Women in Radio, administrator for Sweet Honey in the Rock 2001-2011, editor for the Sweet Honey in the Rock documentary, Gotta Make This Journey, and member of "In Process…", Sweet Honey's song workshop.
Young's surviving family members are her youngest sibling Michelle Marie Young, nieces Jade Michelle Keith and Camille Adrienne Keith, and great-niece Joy Anajli Jade Manning, who are among so many friends and colleagues that love and respect her and who celebrate her life, memory, and unwavering dedication to justice.
A late summer community event to celebrate Young's life and legacy is being planned. Details are forthcoming. For updates send inquiries, visit bit.ly/REMEMBERIVY.
Local resident, sales manager Malek Zaarour dies at 72
Lebanese American beloved for his support and respect for others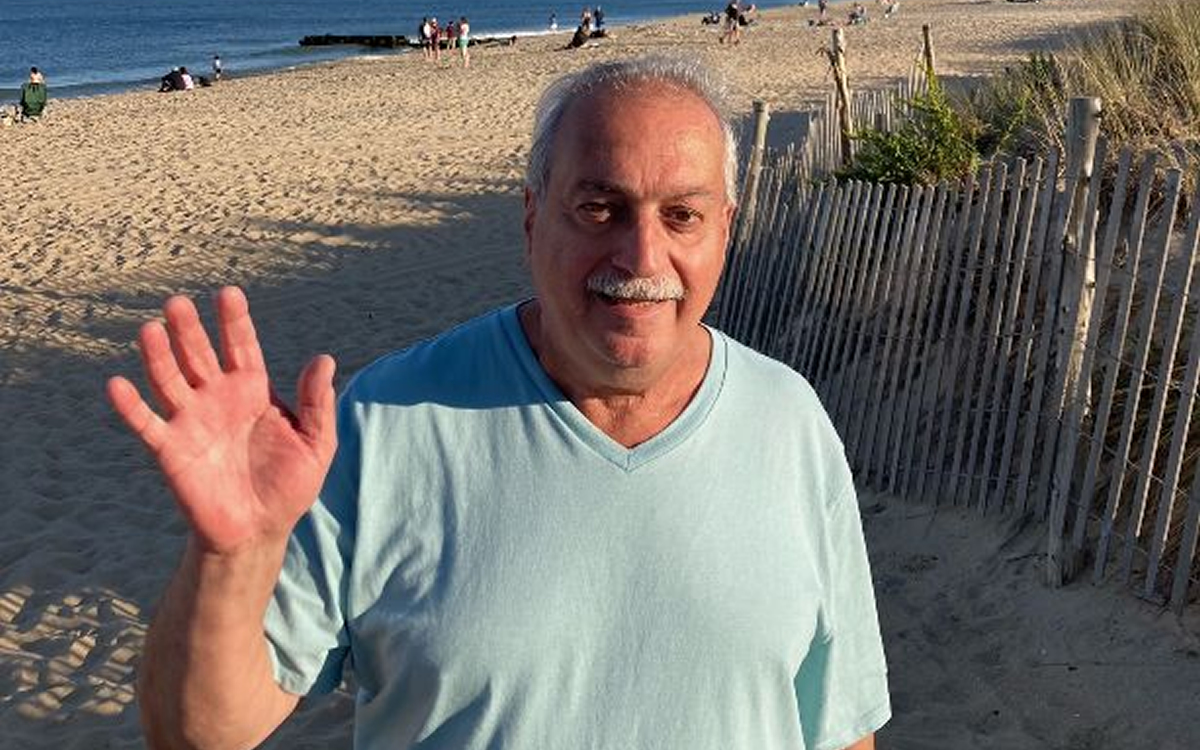 Malek Sleiman Zaarour, a native of Beirut, Lebanon who immigrated to the U.S. in 1991 to pursue degrees in business administration and accounting in the D.C. area before specializing in kitchen appliance sales, died on Aug. 23 from pancreatic cancer. He was 72.
His domestic partner, Alexei Michalenko, said Zaarour, who spoke Arabic, English, and French, spent his early years living in Lebanon and Saudi Arabia, and for a short time in Athens. Michalenko said his partner developed a keen understanding and respect for different cultures that drew the admiration of those he knew and befriended during his more than 20 years living in the D.C. area.
"For me, he was a living example of what all people should be," said Michalenko. "Do unto others as you would have others do unto you. And that was the greatest thing about his openness," his partner said.
A write-up on Zaarour prepared by Michalenko says he was the sixth of nine siblings born in Beirut on Sept. 26, 1950. After graduating high school, he joined a government teaching program and earned a bachelor's degree in math at Beirut Science University, the write-up says.
It says he left Lebanon for Saudi Arabia in 1976 shortly after the start of the Lebanese civil war. In Saudi Arabia he worked as a sales manager for a Lebanese company that specialized in kitchen cabinets and appliances, the write up says.
After 13 years in Saudi Arabia, he returned to Lebanon for one year, according to his partner's write up. He then spent three months in Athens, before immigrating to the United States in October 1991, the write-up says.
For the next several years, the write up says, Zaarour pursued degrees in business administration and accounting from Strayer University in Maryland while working for the Sears department store chain in the kitchen appliances department.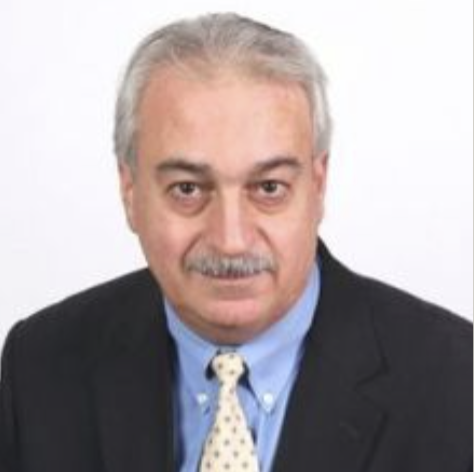 Under a U.S. immigration policy that considers someone's sexual orientation as grounds for asylum due to possible persecution and danger if they return to their home country, Zaarour was granted asylum and became a U.S. citizen in October 2014, the write up says.
"Malek met his late partner, Thomas W. Wadlow, in September 1991," the write up continues. "They formed a love partnership for 20 years, traveling to various places and beaches and entertaining guests until Thomas' passing on Oct. 28, 2011," it says.
"Five years later Malek met his current partner, Alexei Michalenko, with whom he shared seven and a half years of life, fun and travel," according to the write up. "After selling the house he shared with Thomas in S.E. Washington, Malek moved in with Alexei, sharing an apartment in Alexandria, Va."
The write up says Zaarour was diagnosed with bladder cancer in November 2019 for which he was successfully treated. But in October 2022 he was diagnosed with terminal pancreatic cancer and suffered the "challenging side-effects of chemotherapy, until deciding to cease further treatment and requested hospice palliative care until his death," the write up says.
Zaarour is survived by his partner, Alexei Michalenko; his sisters, Afaf, Souad, and Mariam; his brothers, Ameen and Khodr (Zeineb); several nephews and nieces among whom he was especially close – Ali (Katrina), Mohamad, and Beleal, Ahmed and another Mohamad; and many friends in the U.S. and abroad.
The write up says final funeral arrangements were carried out through Islamic International Funeral Service, with prayers offered at the Islamic Guidance Center, also known as Ahlul Bayt Mosque, in Brooklyn, N.Y., with a burial held in Forest Green Park Cemetery in Morganville, N.J.
"May Malek's memory continue to be a blessing to all who knew and loved him and whom he knew and loved," the write up concludes.
Air Force veteran Charles Albee Riley dies at 75
Known for a passionate drive to succeed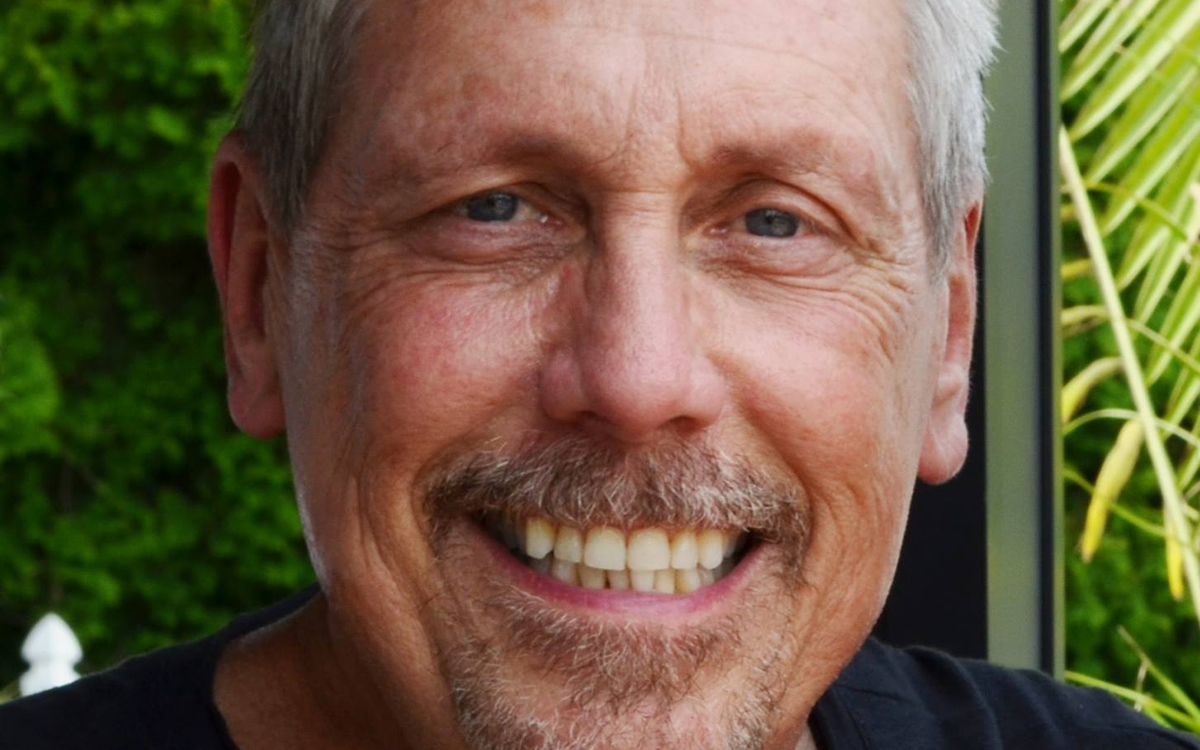 Charles Albee Riley, a U.S. Air Force veteran, passed away at Inova Hospital in Alexandria, Va., on June 12, 2023, with family at his side, according to a statement released by family. He was 75.
Riley was known for his passionate drive to succeed, his family said, which allowed him to excel during his service in the U.S. Air Force. As a gay man he could not serve openly, and ultimately found his true calling as a real estate agent. His success allowed him to provide for his husband and children.
His hard work and personable demeanor proved an invaluable trait for a man who began in the Air Force and progressed to a Staff Non-Commissioned Officer and was able to thrive in his true calling as a Realtor in the Washington, D.C. area, the statement says. He loved being a Realtor. In both endeavors he accumulated numerous accolades and awards.
The youngest of three children, Riley was born Oct. 21, 1947, in Philadelphia, to Helen Arathusa Riley (Albee) and Marion Eugene Riley. He loved art and had a passion for drawing. He attended William B. Evans Grade School and Yeadon High School, both in Yeadon, PA.
According to the statement, his dream was to attend art school, but it was 1966 and his uncle advised him to enlist in the service before he got drafted. He took that advice and enlisted in the U.S. Air Force just a few short weeks before he received the draft notice in the mail. After basic training at Lackland Air Force Base in San Antonio, Riley returned to Philadelphia and on January 5, 1967, he married his first love Charlotte Ann Riley (Doan). She remained one of his closest friends throughout his life. Soon after they were married, he and Charlotte moved to Minot, N.D. where he worked on the Minuteman Missile. In 1969 they had their first of three sons, Scott Warren Riley.
He was discharged after four years and in 1970 they returned to Philadelphia to reunite with family and embark on a career in banking. This endeavor was short lived and in less than 2 years, they were expecting their second child and the benefits the Air Force provided compelled him to reenlist. In 1972, they welcomed Kyle Patrick Riley. Riley would go on to change career fields and switched to administration and then served in Okinawa, Japan; Malmstrom Air Force Base, Montana, where in 1977 he and Charlotte had their third son Matthew Charles Riley; Hill Air Force Base, Utah; and McGuire Air Force Base, New Jersey. Riley closed out his career with tours at the Defense Intelligence Agency in Washington, D.C., and his last duty location was Pease Air Force Base in New Hampshire.
"Our mother, Charlotte, is the epitome of strength and love," the statement reads. "When dad decided to live his life as a fully integrated gay man, she singlehandedly held the family together."
Riley met Wayne Edward Schwandt at a Gay Fathers Coalition (GFC) Halloween Party for the children of gay fathers in 1984. "Chuck and Wayne had their first kiss that night, and he became the love of my dad's life. … Dad came out in a time when it was difficult and taboo to be gay. He would often talk about his and Wayne's courtship and how there were no examples of how to be a male/male family with children. The Gay Fathers Coalition was so important to them and was an amazing support network."
Riley loved the arts, the theater, and "every time we hear Barbra Streisand, a song from Evita, or Cher, we will think of Dad and over time our tears will become smiles. He was a wonderful and thoughtful man. Dad will forever be in our hearts."
He is predeceased by his husband Rev. Dr. Wayne Edward Schwandt, his brother William "Bill" Riley (Eve), and his daughter-in-law Sherry Riley (married to Scott). Riley is survived by his former wife Charlotte Ann Riley; sister Lynne Leonardo (Joseph) of Aldan, Pennsylvania; sons Scott (grandchildren Brian (Alina and great-grandson Jameson) of Ranson, West Virginia, Kyle (Kathy and grandchildren Samantha, Sean, Shane) of Chesapeake, Virginia; Matthew (Michele and granddaughter Jordan) of Allegany, New York and close friend Dean Daniel of Elkridge, Md.
A Celebration of Life Service will be held on Saturday, Sept. 16, 2023, at Immanuel Episcopal Church-on-the-Hill, 3606 Seminary Rd, Alexandria, Va., at 11 a.m.. In lieu of flowers, Chuck's family has asked that a donation be made in his name to the Human Rights Campaign. 
Janne Marie Harrelson dies at 70
Worked for 32 years at Gallaudet University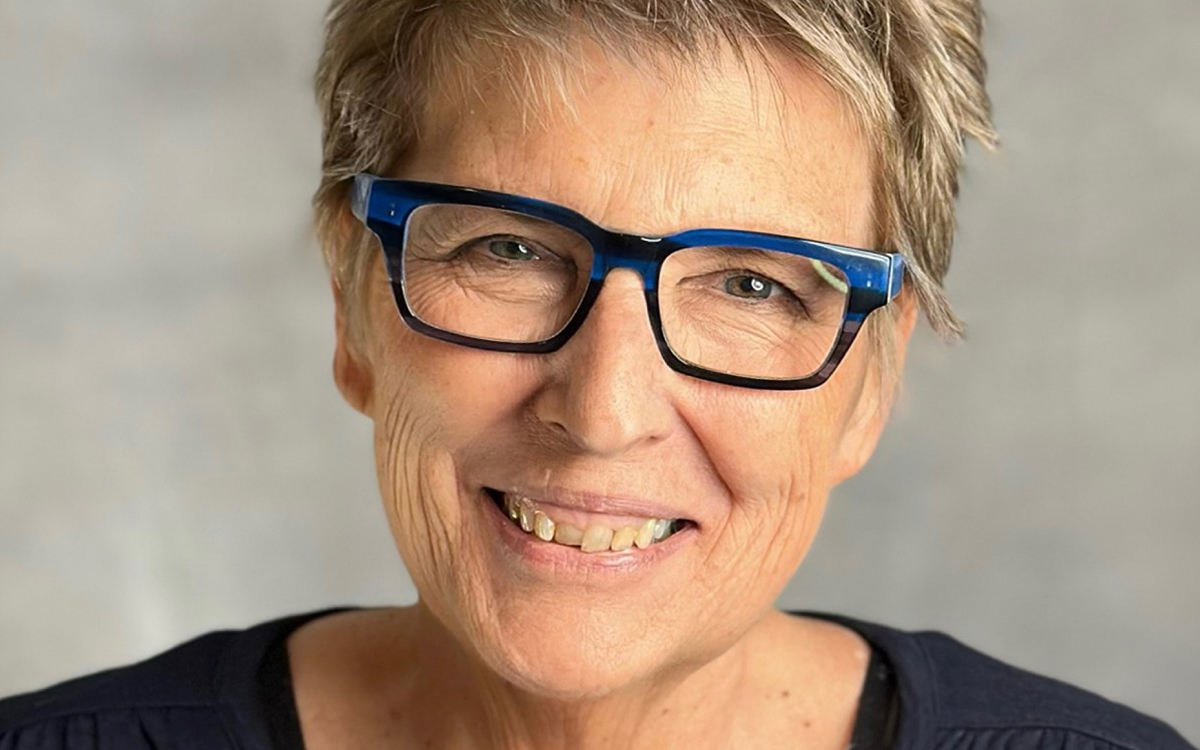 Janne Marie Harrelson died Aug. 23 from ovarian cancer while in hospice care in Rockville, Md. She was 70.
Harrelson left an indelible mark on those who knew and loved her as a kind and generous person, according to a statement released by family. "Her thoughtfulness was legendary. Her home office remains filled with personal mementos and birthday and anniversary cards she kept ready so that her many connections could be nurtured."
The oldest of five siblings, Harrelson was born in Fort Slocum, N.Y. Being in a Navy family meant that growing up, Harrelson rarely lived in one location for more than two years. Long Beach, Calif.; Japan; Hawaii; Key West, Fla.; Kernersville, NC; New Orleans, La.; various spots in Virginia; and Pensacola, Fla., were all considered "home" at various points in Janne's life. Following in her father's footsteps, Harrelson attended the University of North Carolina, Chapel Hill, where she earned a bachelor's degree in sociology. She followed up with a master's in higher education administration/student personnel administration from Florida State University in Tallahassee.
Harrelson moved in 1978 to the Washington, D.C., area and began what became a 32-year career at Gallaudet University and the affiliated Model Secondary School for the Deaf and Laurent Clerc National Deaf Education Center. Although she didn't know American Sign Language when she was first hired, Harrelson quickly became highly knowledgeable in the language and in deaf culture and deaf education. She retired from Gallaudet in 2010 after serving in multiple leading positions, the final ones being director, National Mission Planning, and director of the nationwide Gallaudet University Regional Centers. Throughout her tenure at Gallaudet, Harrelson made lifelong professional and personal relationships that she cherished, according to the statement.
Harrelson met her life partner in 1978 through their participation in the D.C. Area Feminist Chorus. They married on March 9, 2010, the first day that D.C. recognized marriage equality.
Her greatest love and gift was her singing. Harrelson's graceful soprano voice was part of multiple ensembles, including Sing Out Key West!, the (UNC) Carolina Choir, the DC Area Feminist Chorus, Brock and the Rockets a cappella group, the Unitarian Universalist Church of Silver Spring choir, and Not What You Think a cappella group. She was also often asked to be a singer with other performers, which gave her immense pleasure.
Harrelson had many hobbies, including scrapbooking, which combined her passion for photography, connecting people through memories and experiences, and artistic and creative freedom. She also did needlepoint, a skill she learned from her mother and grandmother and shared with aunts and cousins. She was an active volunteer with the Capital-area team of AFS Intercultural Exchange until she was no longer able due to her illness. Harrelson expanded the scope of AFS to welcome international deaf students to local school communities, which positively affected the lives of many young people. In 2010, Janne and Deb and Lucy hosted a German exchange student, Johanna, and that connection became lifelong.
After Janne and Deb built their family through international adoption with their daughter Lucy, they became active with suburban Maryland international adoption groups and helped them to extend their outreach. Their family bonded with several others with adopted children and those relationships have remained lifelong. Harrelson was also an active leader and volunteer with the Unitarian Universalist Church of Silver Spring over the 26 years of their family's participation. Janne and Deb had deep roots in their former Silver Spring neighborhood, and beginning in 2021, in their new community in Rockville.
Harrelson was predeceased by her mother, Nancy (nee Bowling) Harrelson; father, Navy Capt. George David Harrelson (ret.); and infant brother John. She is survived by her wife, Deborah Weiner; daughter Lucy Youyou Jade Weiner Harrelson; brother George (Laura); brother Clay (Diane); brother Paul (Erin); and numerous close relatives in North Carolina and Atlanta.
A memorial service will be held Sept. 22 at 11 a.m., at the Unitarian Universalist Church of Silver Spring, 10309 New Hampshire Ave., Silver Spring, Md. It will be interpreted in ASL and streamed.