Pioneering LGBTQ rights advocate Lilli Vincenz dies at 85
Helped organize protests in early 1960s, co-founded Washington Blade
LGBTQ rights activist, psychotherapist, and documentary filmmaker Lilli Vincenz, who played an important role in helping to organize groundbreaking gay rights protests outside the White House and Philadelphia's Independence Hall in the 1960s, died June 27 of natural causes at her residence in an assisted living center in Oakton, Va. She was 85.
Vincenz is believed to be the first known lesbian to participate in a gay rights protest in front of the White House in April 1965, when she joined pioneering gay rights leader Frank Kameny, seven other gay men, and a bisexual and straight woman in a first-of-its-kind White House protest calling for equal rights for homosexuals.
The protest took place about two years after Vincenz also is believed to have been the first lesbian to join the Mattachine Society of Washington in 1963, which was D.C.'s first significant gay rights organization co-founded by Kameny and gay activist Jack Nichols in 1961. The Mattachine Society of Washington led the 1965 White House protest and other 1960s era gay protests in D.C.
According to a biographical write-up on Vincenz by lesbian historian Lillian Faderman for the current Mattachine Society of Washington that was reconstituted years later by D.C. gay rights advocate Charles Francis and others, Vincenz participated in other protests in the 1960s in support of what was then known as the homophile movement.
Among them were protests outside the Pentagon and the U.S. Civil Service Commission in Washington, which oversaw enforcing the federal government's policy at the time of firing gay men or lesbians found to be working at federal government agencies.
Vincenz joined Kameny and other D.C. Mattachine Society members in another historic first in a protest outside Philadelphia's Independence Hall beginning in the mid-1960s in support of homosexual rights.
Faderman's biographical write-up on Vincenz says that in 1968, Vincenz brought her 16-millimeter movie camera to the Independence Hall gay protest to film what became the fourth annual Remembrance Day gay picketing at Independence Hall.
It would become the start of Vincenz's practice as an amateur filmmaker to film other early gay rights protests and other gay events, including the 1970 gay and lesbian rights march in New York City to commemorate the first anniversary of the 1969 Stonewall riots in New York's Greenwich Village that's credited with rapidly advancing the modern LGBTQ rights movement.
In 1966, according to Faderman, Vincenz was named editor of the D.C. Mattachine Society's monthly newsletter called The Homosexual Citizen. In 1969, Vincenz and D.C. lesbian activist Nancy Tucker co-founded an independent gay newspaper as a spinoff of the Mattachine newsletter called the Gay Blade, which later evolved into the Washington Blade.
Vincenz was born in Hamburg, Germany in 1937 and lived through World War II and the fall of the Nazi regime before immigrating to the U.S. in 1949 with her mother and sister at the age of 12.
She earned her bachelor's degree in French and German at Douglas College in New Jersey in 1959 and a master's degree in English at Columbia University in New York City in 1960, according to a biography on her by the LGBTQ organization Equality Forum.
The biography says Vincenz enlisted in the U.S. Army's Women Corps or WAC after completing her master's degree. But she was discharged from the Army after serving nine months at the Walter Reed Army Medical Center in D.C. on grounds of homosexuality. According to the Equality Forum write-up, she was outed by her roommate, which led to a general discharge under honorable conditions.
While involved in gay rights endeavors in the 1970s, Vincenz received a second master's degree in psychology from George Mason University in Virginia in 1976. In 1990, she received her Ph.D. in human development at the University of Maryland, according to a write-up on her background by the Library of Congress.
That write-up came about shortly after Vincenz donated her papers and the films she had made of LGBTQ rights events in 2013 to the Library of Congress. The donation included some 10,000 papers, photographs, 16-mm movies, and memorabilia collected over a period of more than 50 years.
The Library of Congress statement says the donation of Vincenz's papers and memorabilia was made through her agent, Charles Francis, the co-founder of the Kameny Papers Project, which facilitated the donation of Kameny's papers to the Library of Congress in 2006.
It was at the time of her discharge from the Army in 1963 that Vincenz became involved with the Mattachine Society of Washington, according to the Library of Congress statement. Her LGBTQ rights activities continued through the 1970s while she also began her private psychotherapy practice with a focus on mental health issues faced by lesbians and bisexual women.
In 1971, Vincenz supported Frank Kameny's campaign for the D.C. congressional seat in his role as the first known openly gay person in the country to run for public office. Kameny lost the election but is credited, through help from Vincenz, with opening the way for other LGBTQ candidates to run for and win election to public office.
Through most of the 1970s Vincenz hosted the Gay Women's Open House in D.C. as a means of providing a safe space for lesbians to socialize and discuss what was then referred to as gay activism. She continued her activism in the 1980s and 1990s and during the peak of the AIDS epidemic she provided support for gay men through her psychotherapy practice, according to fellow activists and friends. Among the organizations she became involved with was the Daughters of Bilitis, a national lesbian rights organization.
People who knew Vincenz have said she and her domestic partner since 1986, Nancy Davis, hosted many LGBTQ-related events in their Arlington, Va., home where the two founded an organization in 1992 called the Community for Creative Self-Development.
D.C.'s Rainbow History Project says in a write-up on the two women that they called the organization a "holistic learning community for empowering gay women and men and all gay-friendly people, creatively, spiritually, and psychologically."
Davis died of natural causes in 2019 at the age of 82.
"Lilli honored us all by donating her thousands of pages of papers, photographs, and iconic historical documentaries, 'The Second Largest Minority' (1968) and 'Gay and Proud' (1970) to the Library of Congress," Francis said. "Through her gift, Lilli's films now belong to the American people as does her legacy."
Vincenz's friend Bob Brown said Vincenz is survived by a nephew and three nieces and many friends. He said plans for a memorial service for Vincenz would be announced sometime later.
The current day Mattachine Society of Washington produced a film on Vincenz's life that focuses on her role as one of the first to film historic LGBTQ events, especially her film 'Gay and Proud' that captured the gay march in 1970 in New York to commemorate the first anniversary of the Stonewall riots.
Among those interviewed in the Mattachine film and who praised Vincenz's work were U.S. Sen. Tammy Baldwin (D-Wisc.), lesbian historian Faderman, and gay historian Eric Cervini.
The film, which Mattachine official Charles Francis says captures the essence of Vincenz's work and legacy, can be viewed on YouTube.
Gay journalist murdered inside Philadelphia home
Josh Kruger's death has left city 'shocked and saddened'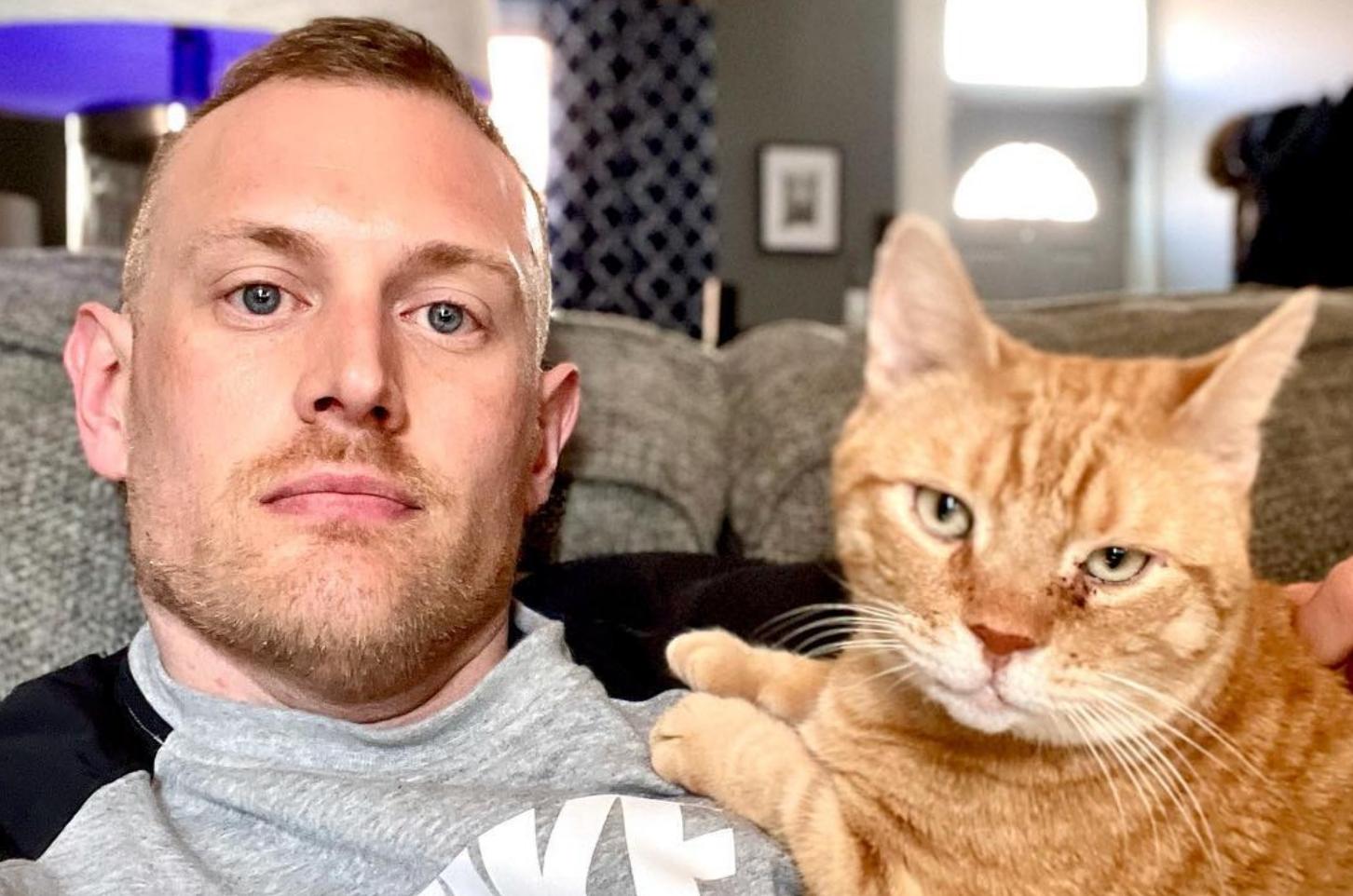 An openly gay journalist was shot to death in his Point Breeze neighborhood home in the 2300 block of Watkins Street in South Philadelphia early Monday morning.
According to Officer Shawn Ritchie, a spokesperson for the Philadelphia Police Department, 39-year-old Josh Kruger was shot at about 1:30 a.m. and collapsed in the street after seeking help. Kruger was transported to Penn Presbyterian Hospital where he was pronounced dead at 2:13 a.m.
Police said that Kruger was shot seven times throughout the chest and abdomen and that no weapons were recovered nor have any arrests been made. Homicides investigators noted that there was no sign of forced entry and the motive remains unclear.
Philadelphia District Attorney Larry Krasner said in a statement:
"Josh Kruger lifted up the most vulnerable and stigmatized people in our communities — particularly unhoused people living with addiction. As an openly queer writer who wrote about his own journey surviving substance use disorder and homelessness, it was encouraging to see Josh join the Kenney administration as a spokesperson for the Office of Homeless Services.
Josh deserved to write the ending of his personal story. As with all homicides, we will be in close contact with the Philadelphia police as they work to identify the person or persons responsible so that they can be held to account in a court of law. I extend my deepest condolences to Josh's loved ones and to all those mourning this loss."
WHYY reported Kruger had written extensively with bylines in multiple publications, including the Philadelphia Inquirer, Philadelphia Magazine, the Philadelphia Citizen, WHYY, and Billy Penn.
CBS News reported that Kruger overcame homelessness and addiction to work for five years in city government, handling Mayor Jim Kenney's social media and serving as the communications director for the city's Office of Homeless Services.
He left city government in 2021 to return to journalism, according to his website.
"He was more than just a journalist," Kendall Stephens, who was a friend and neighbor of Kruger's, told CBS News. "He was more than just a community member. He was somebody that fought that great fight so many of us are not able to fight that fight because we're too busy sheltered in our own homes wondering if someone is going to knock down our doors and kill us the same way they killed him. The same way they tried to kill me. And we're tired of it."
Kenney said in a statement that he is "shocked and saddened" by Kruger's death.
"He cared deeply about our city and its residents, which was evident in his public service and writing. Our administration was fortunate to call him a colleague, and our prayers are with everyone who knew him."
Shocked and saddened by Josh Kruger's death. He cared deeply about our city and its residents, which was evident in his public service and writing.

Our administration was fortunate to call him a colleague, and our prayers are with everyone who knew him. https://t.co/dnRxQ0Ic3W

— Mayor Jim Kenney (@PhillyMayor) October 2, 2023
The District Attorney's LGBTQ+ Advisory Committee issued the following statement:
"Many of us knew Josh Kruger as a comrade who never stopped advocating for queer Philadelphians living on the margins of society. His struggles mirrored so many of ours — from community rejection, to homelessness, to addiction, to living with HIV, to poverty — and his recovery, survival, and successes showed what's possible when politicians and elected leaders reject bigotry and work affirmatively to uplift all people. Even while Josh worked for the mayor, he never stopped speaking out against police violence, politicized attacks on trans and queer people, or the societal discarding of homeless and addicted Philadelphians.
We are devastated that Josh's life was ended so violently. We urge anyone who has information that could lead to an arrest and prosecution for Josh's murder to contact the Philadelphia Police or the DA's Office directly. LGBTQ+ Philadelphians experience violence of all kinds every day; few people used their platforms to remind powerful people in government of that reality as effectively as Josh Kruger did. Josh and the communities he advocated for every day of his life deserve nothing less than justice and accountability for this outrageous crime."
Lesbian mother from El Salvador released from ICE custody
Jessica Barahona-Martinez arrested on June 26, 2017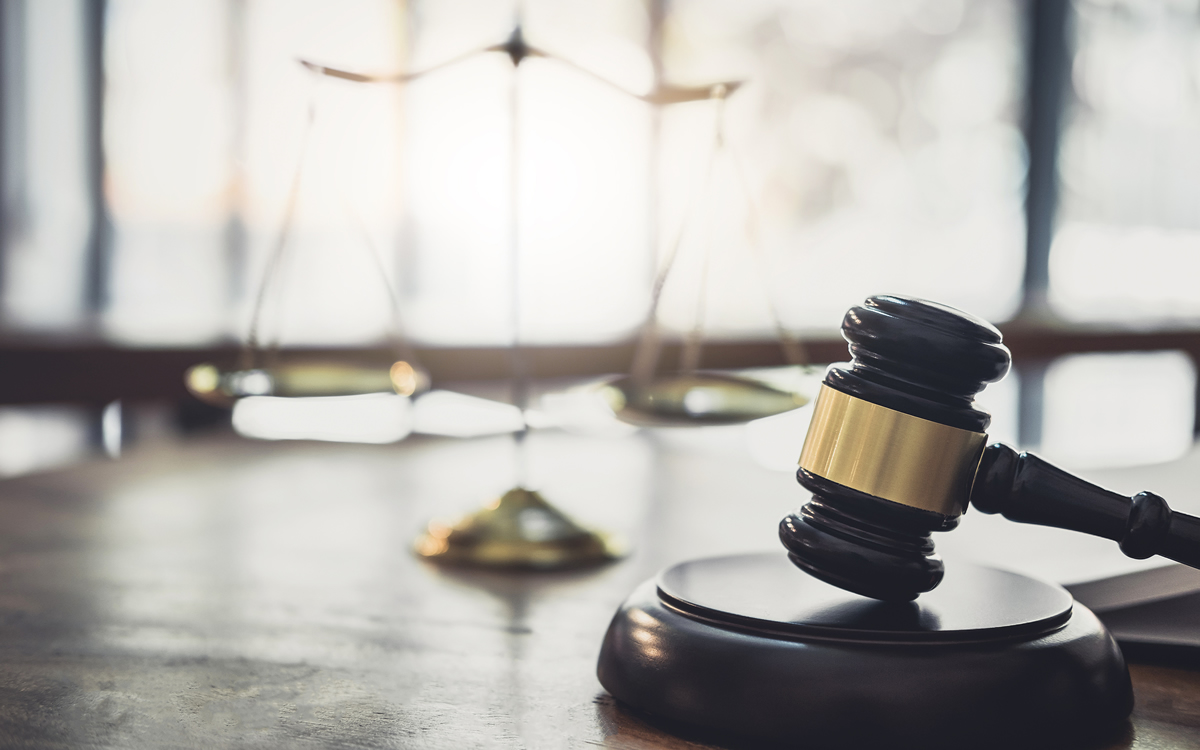 A federal judge last week ordered the release of a lesbian mother from El Salvador who had been in U.S. Immigration and Customs Enforcement custody since June 2017.
Jessica Patricia Barahona-Martinez and her three children entered the U.S. on May 31, 2016. A court filing notes she fled "persecution she faced in El Salvador as a lesbian, and because the government had falsely identified her as a gang member."
Barahona-Martinez lived with her sister and other relatives in Woodbridge, Va., until ICE arrested and detained her on June 26, 2017. She was housed at two ICE detention centers in Virginia until her transfer to the South Louisiana ICE Processing Center, a privately-run facility the GEO Group, a Florida-based company, operates in Basile, La., in October 2020.
An immigration judge in November 2019 granted Barahona-Martinez asylum for the second time. The government appealed the decision and the Board of Immigration Appeals, which the Justice Department oversees, ruled in their favor.
The American Civil Liberties Union and the ACLU of Louisiana last month filed a writ for habeas corpus petition in the U.S. District Court for the Western District of Louisiana's Lafayette Division that asked for Barahona-Martinez's release. U.S. District Judge Terry A. Doughty on Sept. 27 ruled in her favor.
"Petitioner (Barahona-Martinez) ultimately argues that her prolonged detention violates due process; she moves that this court issues a temporary restraining order, requests release, a bond hearing, an expedited hearing and costs and attorney fees," wrote Doughty.
"This court finds that petitioner has plausibly alleged her prolonged detention violates due process," added Doughty.
An ACLU spokesperson on Monday told the Blade that ICE has released Barahona-Martinez and she is once again in Virginia with her children and sister.
State Department hosts intersex activists from around the world
Group met with policy makers, health officials, NGOs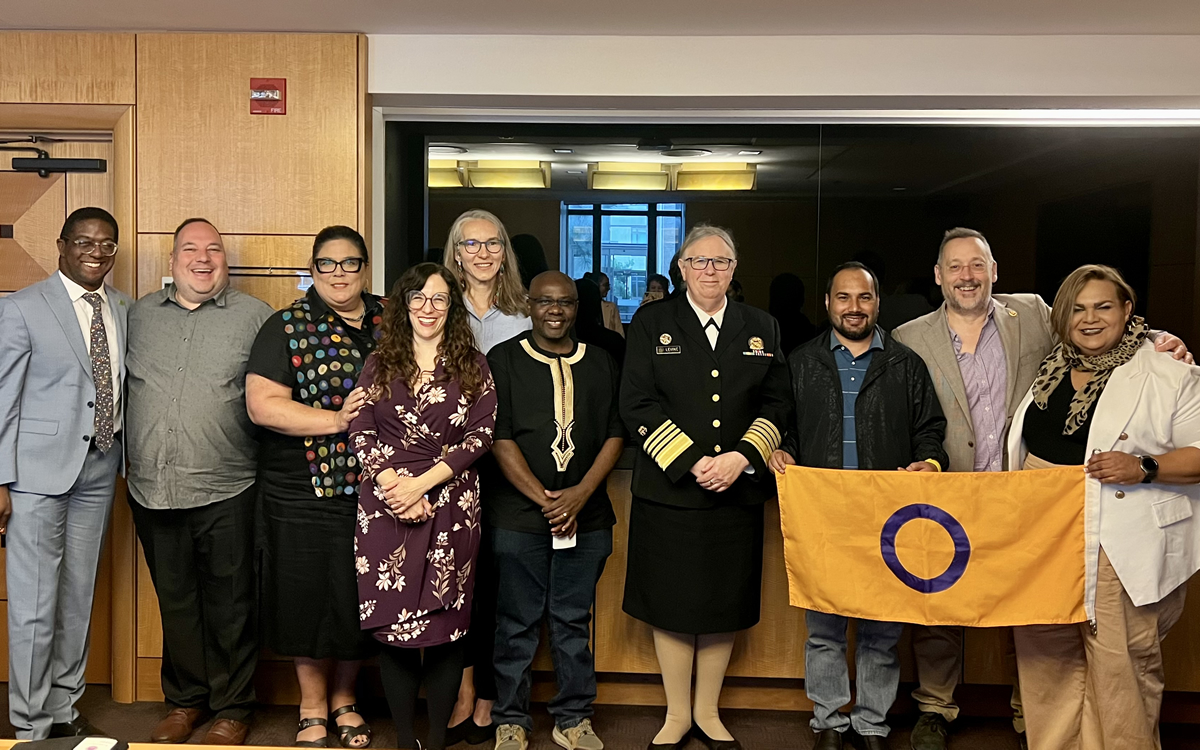 The State Department last week hosted five intersex activists from around the world.
Kimberly Zieselman, a prominent intersex activist who advises Jessica Stern, the special U.S. envoy for the promotion of LGBTQ and intersex rights abroad, brought the activists to D.C.
• Morgan Carpenter, co-founder and executive director of Intersex Human Rights Australia
• Natasha Jiménez, an intersex activist from Costa Rica who is the general coordinator of Mulabi, the Latin American Space for Sexualities and Rights
• Julius Kaggwa, founder of the Support Initiative for People with Atypical Sex Development Uganda
• Magda Rakita, co-founder and executive director of Fujdacja Interakcja in Poland and co-founder of Interconnected UK
• Esan Regmi, co-founder and executive director of the Campaign for Change in Nepal.
Special U.S. Envoy for Global Youth Issues Abby Finkenauer and Assistant Health Secretary Rachel Levine are among the officials with whom the activists met.
Zieselman told the Washington Blade on Sept. 21 the activists offered State Department officials an "intersex 101" overview during a virtual briefing.
More than 60 Save the Children staffers from around the world participated in another virtual briefing. Zieselman noted the activists also met with Stern, U.N. and Organization of American States officials, funders and NGO representatives while in D.C.
"The people we met were genuinely interested," Rakita told the Blade.
Stern in an exclusive statement to the Blade said "the visiting intersex activists clearly had an impact here at State, sharing their expertise and lived experience highlighting the urgency to end human rights abuses, including those involving harmful medical practices against intersex persons globally." Andrew Gleason, senior director for gender equality and social justice at Save the Children US, in a LinkedIn post he wrote after attending his organization's meeting with the activists echoed Stern.
"There are many learnings to recount from today's discussion, but one thing is clear, this is unequivocally a child rights issue, and one that demands attention and action at the intersection of LGBTQI+ rights, reproductive rights and justice, disability justice and more," wrote Gleason. "Gratitude to the panelists for sharing such poignant testimonies and providing insights into what organizations like ours can do to contribute to the broader intersex movement; and thank you to Kimberly for your leadership and bringing this group together."
The activists' trip to D.C. coincided with efforts to end so-called sex "normalization" surgeries on intersex children.
Greek lawmakers in July passed a law that bans such procedures on children under 15 unless they offer their consent or a court allows them to happen. Doctors who violate the statute face fines and prison.
Germany Iceland, Malta, Portugal and Spain have also enacted laws that seek to protect intersex youth.
A law that grants equal rights and legal recognition to intersex people in Kenya took effect in July 2022. Lawmakers in the Australian Capital Territory earlier this year passed the Variation in Sex Characteristics (Restricted Medical Treatment) Bill 2023.
Intersex Human Rights Australia notes the law implements "mechanisms to regulate non-urgent medical care to encourage child participation in medical decisions, establish groundbreaking oversight mechanisms and provide transparency on medical practices and decision making." It further points out the statute "will criminalize some deferrable procedures that permanently alter the sex characteristics of children" and provides "funding for necessary psychosocial supports for families and children."
"It's amazing," Carpenter told the Blade when discussing the law and resistance to it. "It's not perfect. There was some big gaps, but physicians are resisting every step of the way."
The State Department in April 2022 began to issue passports with an "X" gender marker.
Dana Zzyym, an intersex U.S. Navy veteran who identifies as non-binary, in 2015 filed a federal lawsuit against the State Department after it denied their application for a passport with an "X" gender marker. Zzyym in October 2021 received the first gender-neutral American passport.