Calif. school district meeting over LGBTQ studies turns violent
Police officers and protestors clashed outside Glendale Unified School Board meeting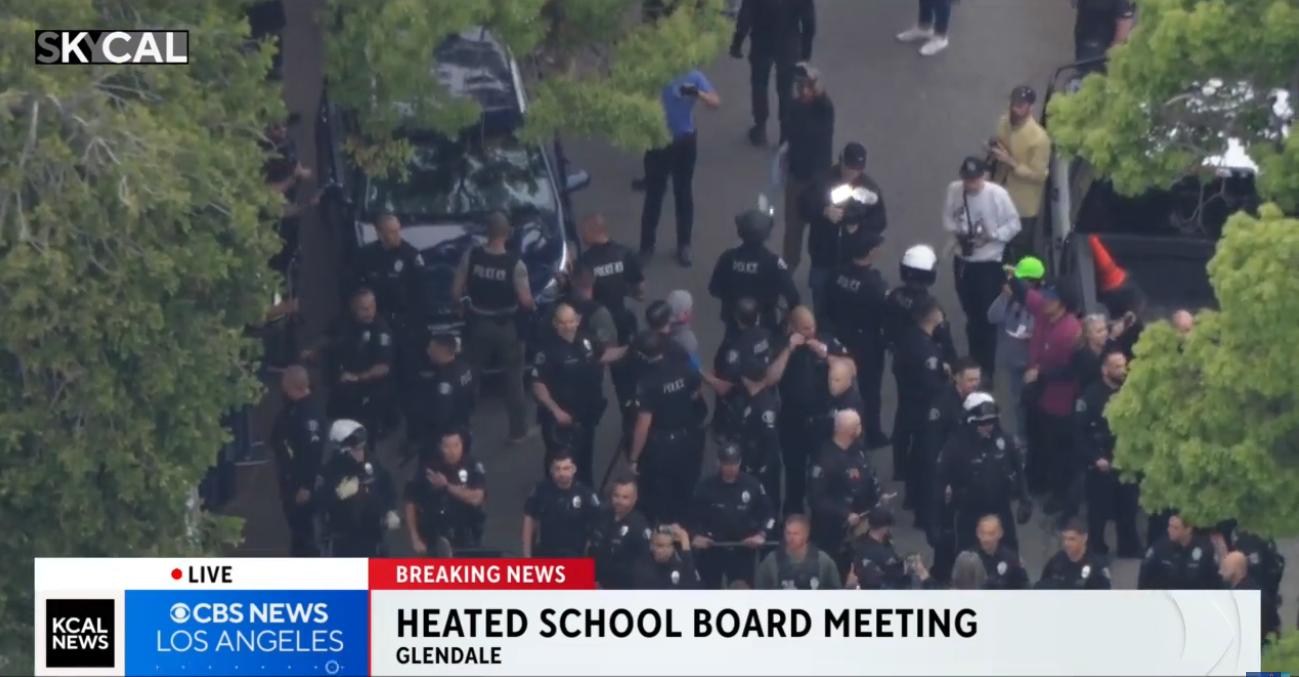 Police officers and protestors clashed outside a meeting of the Glendale Unified School Board over LGBTQ studies and the GUSD polices on addressing LGBTQ related issues.
News footage from CBS Los Angeles KCAL showed approximately 50 Glendale police officers attempting to keep the two groups separated and then fists were thrown as both sides engaged in physical assaults. A Glendale police spokesperson confirmed that some arrests had been made but wouldn't comment further.
Witnesses and news crews noted that many of those protesting against the LGBTQ community were from the same group that had protested at Saticoy Elementary School in North Hollywood, angered over a Pride month assembly. Officers from the LAPD's North Hollywood Community Station responded and there were physical assaults as well.
The situation in Glendale has become increasingly acrimonious. Last year during Pride month, a third grade teacher at Thomas Jefferson Elementary, Tammy Tiber, had enraged some parents after speaking to her students about LGBTQ topics on Zoom. The GUSD officials later transferred her because Tiber had told them she no longer felt safe.
A spokesperson for the district said that all materials are vetted by the GUSD, and are in full compliance with curriculum that deals with LGBTQ history, mandated under California's FAIR Education Act, which was signed into law on July 14, 2011, and went into effect on Jan. 1, 2012.
It amends the California Education Code to include the Fair, Accurate, Inclusive and Respectful reference to contributions by people with disabilities and members of the LGBTQ community in history and social studies curriculum.
Last month on May 18, a man who is not the parent of a child in the district, accused GUSD school board vice president Jennifer Freemon of concealing consistent attempts to "indoctrinate" students on LGBTQ issues.
"They are saying boys can be girls and girls can be boys," Henry said during the board meeting. "If you believe in that, that is your opinion, and if that is your official policy, Jennifer, that is indoctrination because it offends a lot of people's actual doctrine."
As an example of instructing students to "behave inappropriately," Henry referenced an alleged recent incident involving a student with special needs. GUSD student Thelma Gonzalez, who spoke later in the meeting, was allegedly asked to provide the definition of "scissoring" during a health lesson, despite her mother requesting that she be excused.
"A violation of their doctrine, their Christian doctrine," Henry said, referring to Gonzalez and her mother. "Regardless of what you think, what I think, what the community thinks about any faith, you violated that. And if you don't condemn that today, Jennifer, you are a hypocrite and a liar."
He then mounted an attack on district polices regarding its transgender students.
"If you think they value your children, you're more than entitled to think that," Henry said. "They will not lie to you about your child, they will lie to these parents. They will conceal that private information from parents. You have enshrined that into doctrine, into policy, which is a misinterpretation of the law."
It is not immediately clear what policy Henry was referring to. However, GUSD's anti-discrimination policy states the district will only disclose a student's "transgender or gender-nonconforming status" with their consent. It also mandates that a district official may discuss with that same student "any need" to confide in their parents or guardians.
#BREAKING: The protest outside the Glendale Unified School Board meeting has turned violent, with protesters clashing. @GlendalePD trying to regain control now. @RoadSageLA overhead in #SKYCAL. @kcalnews pic.twitter.com/g0YWp1KVWI

— Mike Rogers (@MikeRogersTV) June 7, 2023
Inside the Tuesday GUSD board meeting, pro- and anti-LGBTQ protesters faced off over how schools teach gender and sexuality, attendees were suddenly told to shelter in place as the violence outside escalated. The interruption came after about an hour of public comments, most of them in defense of the LGBTQ community and the district's handling of materials and policies.
A mob of anti-LGBTQ bigots in Glendale engaged in violence outside a school board meeting while protesting against teaching about LGBTQ people

This violence flows from the anti-LGBTQ rhetoric sweeping the U.S. It's why @HRC declared a national state of emergency for LGBTQ people https://t.co/2jrMBCx2pJ

— Senator Scott Wiener (@Scott_Wiener) June 7, 2023
New video from last night in Glendale shows far right extremists pepper spraying a religious clergy member who was there in support of LGBTQ families. pic.twitter.com/9DtSvcZztu

— Alejandra Caraballo (@Esqueer_) June 7, 2023
Protesters fight outside Glendale school district meeting about LGBTQ studies:
Related:
Northern California school board approves anti-trans 'Outing' policy
The Rocklin Unified School District School Board members voted 4-1 & passed the policy after an hours long contentious meeting Wednesday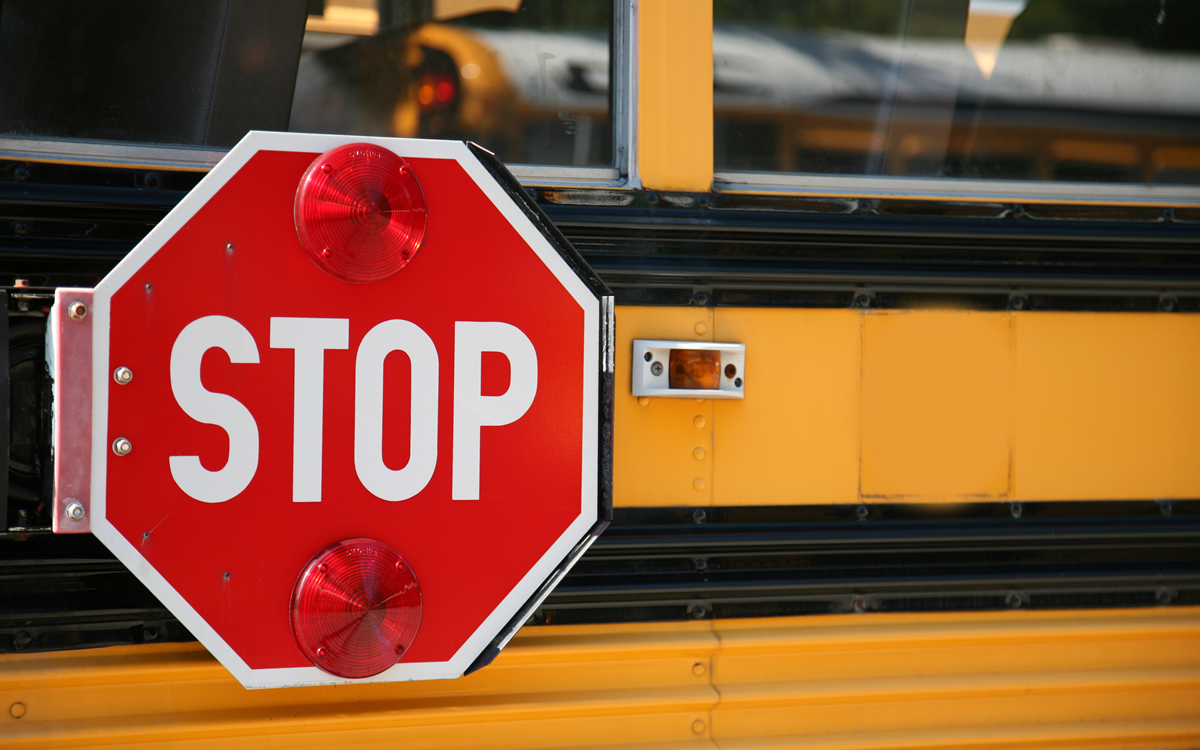 A third California school district board has now voted to implement a mandatory gender identity disclosure policy which requires school administrators and faculty to notify parents if "their child wants to be identified as a gender other than their biological sex."
The Rocklin Unified School District School Board passed the policy after an hours long contentious meeting Wednesday. Board members voted 4-1 to approve the policy just before 12:40 a.m. Thursday. Board trustees Julie Hupp, Tiffany Saathoff, Rachelle Price and Dereck Counter voted in favor of the policy amendment. Michelle Sutherland was the lone member to vote against it, Sacramento NBC affiliate KCRA 3 reported.
Similar to other forced outing policies recently enacted by certain school districts, the policy requires schools to inform parents, with minimal exceptions, whenever a student requests to use a name or pronoun different from that on their birth certificate or official records, even without the student's permission. The policy also requires notification if a student requests to use facilities or participates in programs that don't align with their sex on official records.
The vote comes after Attorney General Rob Bonta sent a letter to the Board cautioning them of the dangers of adopting its forced outing policy, emphasizing the potential infringements on students' civil rights and educational opportunities.
"Despite our ongoing commitment to stand against any actions that target and discriminate against California's transgender and gender-nonconforming youth, Rocklin Unified has chosen to endanger their civil rights by adopting a policy that forcibly outs them without consideration of their safety and well-being," said Attorney General Bonta. "I have said it before and I will say it again: We will not tolerate any policy that perpetuates discrimination, harassment, or exclusion within our educational institutions."
The San Bernardino Superior Court ruled earlier on Wednesday to issue a temporary restraining order against Chino Valley Unified School District Board of Education's (CVUSD) mandatory gender identity disclosure policy, immediately halting its enforcement. Just last week, Attorney General Bonta announced a lawsuit challenging the enforcement of CVUSD's forced outing policy.
Recently, Attorney General Bonta issued a statement following Anderson Union High School District, and Temecula Valley and Murrieta Valley Unified School District Boards' decisions to implement copy-cat mandatory gender identity disclosure policy targeting transgender and gender-nonconforming students.
Rainbow Youth Project USA (RYP) and Our Schools USA (OSUSA) have expanded resources and support services to students and staff impacted by Parental Notification policies in California school districts.
"We are proud to expand our services and resources to meet the growing needs of LGBTQ+ students and staff affected by Parental Notification policies in numerous California school districts," said Kristen Johnston, Case Manager & Crisis Team Leader of Rainbow Youth Project USA. "Our commitment to offering free, accessible, and confidential services ensures individuals seeking support can access a wide range of resources, including educational materials, support groups, and LGBTQ+-friendly mental health counseling services."
Community in pain remembers Laura Ann Carleton
Calif. boutique owner murdered over Pride flag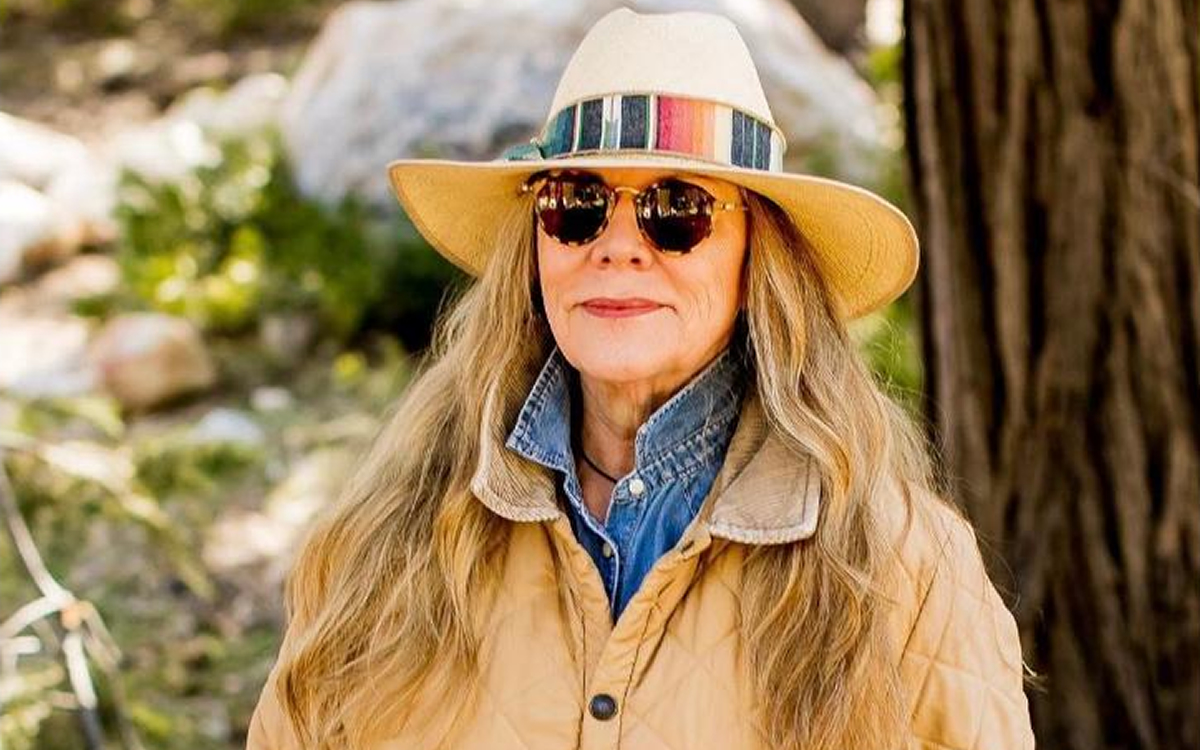 The news of the shooting death of a beloved local merchant this past weekend spread at a speed that would match a seasonal California wildfire in this mountain community above Lake Arrowhead.
Now that community and its LGBTQ community are in mourning and deep pain.
Murdered over a Pride flag, Laura Ann Carleton, 66, is remembered by her husband of 28 years, nine children, family, friends, and fans worldwide, but most especially by the tightknit community where she owned a clothing boutique called Mag.Pi.
A lifelong ally of the LGBTQ community, she proudly flew the instantly recognizable rainbow Pride flag in front of her store.
Vandals in the what locals have said is an increasingly homophobic community near Lake Arrowhead tore down her flag repeatedly. Each time, she put up a bigger one. She expressed fear to close friends that one day these constant vandalizations would escalate to an in-person altercation.
Then, on Aug. 18, Carleton's fears came true when a 27-year-old male tried to vandalize Carleton's flag yet again. She got into a heated verbal argument with the armed man who hurled homophobic remarks at her. He then pulled out a concealed handgun shooting and murdering her.
Prior to the murder, the suspect, Travis Ikeguchi, posted several homophobic images on social media including a burning pride flag.
"This disgusting hate has no place in CA," tweeted California Gov. Gavin Newsom shortly after Carleton's death.
The destruction of Pride flags has been under review in several states as a hate crime.
"Let's be clear," said representatives for Equality California. "— Lauri Carleton was a victim of the hate-filled calls to action made by politicians and extremists that continue to push false narratives and misinformation about the LGBTQ+ community. Her unwavering commitment to standing for the dignity and respect of LGBTQ+ people is a testament to her kindness and humanity and will always be remembered.
"More than 350 anti-LGBTQ+ incidents occurred from June 2022 to April 2023, accompanied by the introduction of more than 500 anti-LGBTQ pieces of legislation introduced across the country in 2023 alone. This hate does not happen in a vacuum — it is all part of a backlash to the advances made by the LGBTQ community. We must continue to stand against this rising tide of hatred."
Before opening her clothing stores, Carleton studied at the Art Center for School and Design. While there, she built a reputation for being kind-hearted and creative. Eventually, she joined the staff of Kenneth Cole Productions in 1982 and worked for the company for more than 15 years, becoming an executive, according to the company's website.
Cole posted a statement on social media confirming Carleton had been a friend and a long-time associate of his company. He called her killing "an unnecessary and tragic death."
The Lake Arrowhead LGBTQ group called Carleton a "remarkable figure", whose "unwavering support" for the community and "dedication to creating a safe and inclusive space within her shop touched the lives of many."
"Today was a very sad day for Lake Arrowhead and for the LGBTQ community. Our friend and supporter Lauri Carleton … was murdered defending her lgbtq+ Pride flags in front of her store in Cedar Glen, California," the group wrote in a statement. "Lauri did not identify as LGBTQ+ but spent her time helping and advocating for everyone in the community. She will be truly missed."
Matthew Clevenger, a co-founder of the organization, recalled that "new folks moving into town — new couples, new LGBTQ families — were concerned about moving up here. We hear stories about them driving by her store and seeing the flags and feeling so welcome.
"They immediately felt the acceptance and were no longer afraid to be up here," Clevenger told KABC and other media outlets. "And Lauri did that for them."
The suddenness of the heinous crime seemed to leave many family members and friends in disbelief at their loss. A family photo of Carleton has been circulating the internet that embodies her love of nature and effortless style. In it, Carlton wears her long, wavy hair down under a sun hat. She has on turtle shell sunglasses and a denim button-down top under a sand-colored jacket.
"We are all devastated for her husband Bort," said film director Paul Feig, a close friend of Carleton's, "and her family and the LGBTQ+ community, for whom Lauri was such a true ally." Her alleged murderer was later shot and killed by the San Bernardino police and so no longer poses a threat to the community. But this intolerance has to end. Anyone using hateful language against the LGBTQ+ community has to realize their words matter and that their words can inspire violence against innocent, loving people. Let's all keep moving forward with tolerance and love. Let's not let Lauri's tragic death be in vain."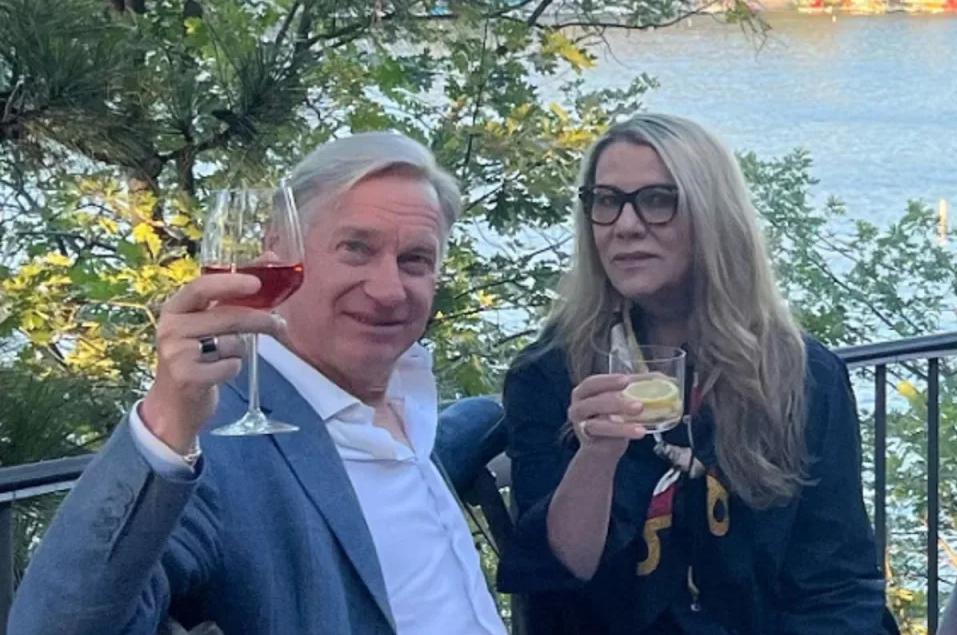 Other friends lamented that they had just seen Carleton alive and well and were making plans to take a trip to the lake together.
Actress Bridget Everett — of the HBO MAX dramedy "Somebody Somewhere" — also mourned Carleton in a post on Instagram, saying it was not the first encounter Carleton faced over displaying the Pride flag.
"In the past, when someone took down her flag or vandalized it, she'd put up another one," Everett said in her post, which was accompanied by a photo of Carleton. "The last time I saw Lauri was, oddly enough, at Lake Arrowhead Pride, both in the parade and then at a party. All that anti-LGBTQ rhetoric has a price. And now, Lauri's husband Bort, her daughters, friends and community are devastated. And for what?"
The local Mountain Provisions Cooperative wrote a moving tribute on Instagram:
"In loving memory of our dear friend, mom to many, ally, organizer, entrepreneur, founding member and soul of our co-op Lauri Carleton.
Lauri was a pillar in our community, an immovable force in her values for equality, love, and justice. If you knew Lauri you know she loved hard, laughed often, and nurtured and protected those she cared about. She was a force, she loved to crack jokes and wanted to live as joyful of a life as possible. We will continue to stand for the values she so selflessly stood for. Her death will not be in vain 💗
Lauri and her husband Bort were pivotal in organizing our Free Store which provided free food and supplies for four months after the blizzard. Lauri put her whole heart into keeping it going as long as we could. Pay an act of kindness forward in her honor. Our community needs as much as love as we can get right now.
Fly your flags in honor of Lauri 🏳️‍🌈 love will prevail. Please respect the privacy and be respectful of family and friends grieving this horrific loss 💔
Sending love to our entire community, especially our queer community. Stay safe friends."
"I admire her, and I'm so proud of her, and I know she passed standing up for something she believed in," said Ari Carleton, one of her daughters.
"She was so fearless and any negative reaction she just powered through," Ari Carleton added. "The flags have been torn down before by different individuals, and she always went and ordered an even larger flag in response."
During his Monday press briefing, San Bernardino County Sheriff Shannon Dicus spoke about the national attention this case has received:
"This particular victim has had an impact really across the United States," said the sheriff. "We've been reached out by the vice president of the United States. Our victim certainly had a major impact on the community and people that she's come across with during her lifetime."
The family has asked for time to hold a vigil for Carleton. The vigil will be announced when the family deems it appropriate to do so and will be open to the public.
Calif. authorities identify suspect in murder of store owner over Pride flag
Travis Ikeguchi, 27, allegedly shot Laura Ann Carleton on Aug. 18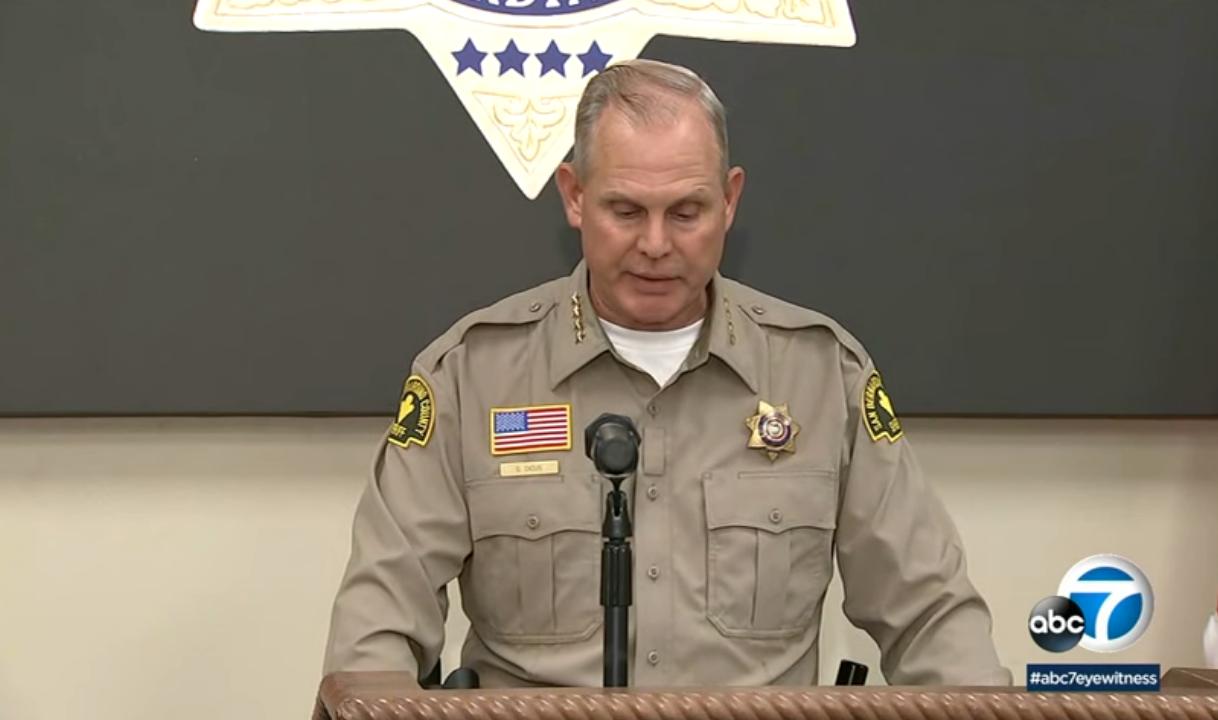 San Bernardino County Sheriff Shannon Dicus held a press conference Monday to brief the public on the updates to the investigation into the murder of beloved Cedar Glen shop owner Laura Ann Carleton last Friday evening.
The suspect was identified as local resident, 27-year-old Travis Ikeguchi, who had shot and killed Carleton after she confronted him in front of her store over his removal of a Pride flag. The two exchanged words and after yelling homophobic epithets he shot her then fled on foot.
He was followed by several witnesses who reported his location to sheriff's dispatchers.
Dicus told reporters that deputies from the Twin Peaks substation confronted Ikeguchi near Torrey Road and Rause Rancho Road east of Highway 173, about a mile from the homicide scene at the Mag.Pi clothing boutique at 28938 Hook Creek Road in Cedar Glen.
As deputies attempted to engage the suspect, he refused to drop his weapon and opened fire on them, striking multiple squad cars. The sheriff said the deputies returned fire striking Ikeguchi who died at the scene. Dicus noted that none of his personnel were hurt or injured.
The sheriff noted that the handgun found on Ikeguchi was believed to be the same weapon used to murder Carleton adding that semiautomatic pistol was not registered to him, and he did not have a license to carry a concealed weapon.
Dicus also said during Monday's media briefing that Ikeguchi's family had reported him missing the day previous to the shooting.
San Bernardino County Sheriff's investigators said that Ikeguchi frequently posted hate-filled content on social media. News media outlets, including the Los Angeles Blade were able to locate X (formerly known as Twitter) and GAB accounts matching his name.
His social media posts were filled with Christian nationalist hate-filled themes and retweets often targeting the LGBTQ community. Both accounts were still active Monday evening Pacific Time.
Dicus said that the investigation is actively ongoing and that the San Bernardino County District Attorney's office will investigate the shooting of Ikeguchi, as is standard practice with all lethal force encounters involving law enforcement agencies.
Anyone with information regarding this incident is urged to contact the Homicide Detail at 909-890-4904.
Callers wishing to remain anonymous should contact the We-Tip Hotline at 1-800-78-CRIME (27463) or got to www.wetip.com.