San Diego Mayor Todd Gloria receives Antonio Villaraigosa Leadership Award
The award is presented to a mayor who has exhibited an outstanding commitment to bringing diverse communities together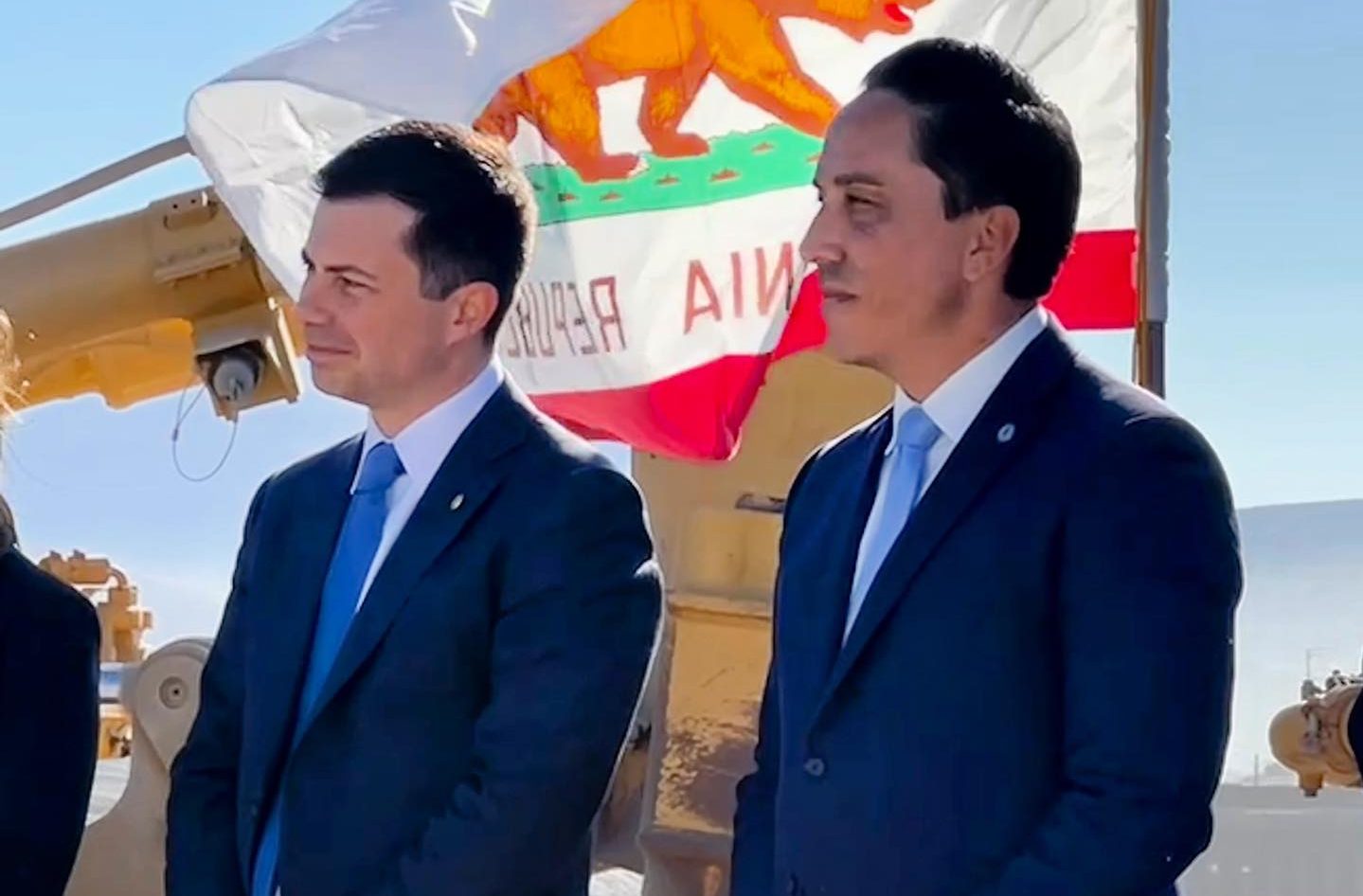 On January 18th Mayor Todd Gloria of San Diego will be presented with the Antonio Villaraigosa Leadership Award at the 37th Tribute to Mayors Signature Event.
The Tribute to Mayors is an annual event put on by the Latino Leaders Network, which was founded by former Clinton administration Assistant to the President and Director of Intergovernmental Affairs at the White House, Mickey Ibarra, as a unique platform for prominent Latino leaders to share their personal stories of overcoming obstacles to achieve success.
The Antonio Villaraigosa Leadership Award is presented to a mayor from a city with a significant Latino population who has exhibited an outstanding commitment to bringing diverse communities together.
Antonio Ramón Villaraigosa served as the 41st Mayor of Los Angeles from 2005 to 2013. Before becoming mayor, he was a member of the California State Assembly (1994–2000), where he served as the Democratic Majority Leader (1996–98), and the Speaker of the California State Assembly (1998–2000).
Gloria began his career at San Diego County's Health and Human Services Agency. He then went on to serve as District Director for United States Congresswoman Susan A. Davis. In 2008, Gloria was elected to the San Diego City Council. In 2016, he ran and was elected to the California State Assembly to represent the 78th Assembly District.
While serving in the Assembly Gloria went on to become the Assistant Majority Whip and eventually Majority Whip. Then in 2020 he was elected Mayor of San Diego, making history across a spectrum of significant firsts as in addition to being the first openly gay person to lead the city, Gloria, "the son of a hotel maid and a gardener" became the first person of color to occupy the Mayor's chair. He is a third-generation San Diegan of Filipino, Native American, Puerto Rican, and Dutch descent.
In a coronavirus pandemic affected zoom-style virtual inauguration ceremony, presided over by the President pro Tempore of the California State Senate Toni Gayle Atkins, Gloria was sworn in as the 37th mayor of the City of San Diego on Thursday, December 10, 2020 before the San Diego City Council.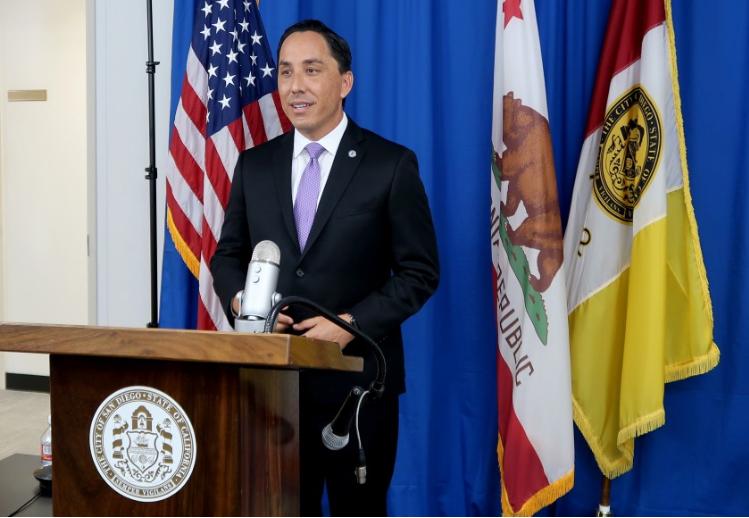 "Getting an award in Mayor Villaraigosa's name is really meaningful to me," Gloria told the Blade. "I was the nerdy kid who would watch C-SPAN and read the newspaper when I was young. I was very aware of Mayor Villaraigosa and his service leading his city that is just a few hundred miles north from where I grew up here in San Diego. There is a saying that if you haven't seen it you can't be it. The fact that I had this charismatic and energetic leader of a city not too far away meant that I could identify with him. He and others like him created that opportunity for me to see what I was interested in trying to become in terms of a public servant, and so it feels in someway poetic to receive this award."
Receiving an award that celebrates diversity and inclusion is particularly poignant for the Mayor, as he feels that while San Diego has an incredibly diverse population, inclusion in its political sphere is only just starting to turn a corner for the better.
"I hold a sanction to being the first person of color elected mayor of my city," said Gloria. "I was elected in 2020 I think that's somewhat remarkable when you consider that San Diego is a very diverse city we are a border city we literally lie on the US Mexican border. We are on the pacific rim, and yet no one has broken this barrier until I was given the opportunity to do so just two years ago."
Much as he was inspired by LA's Mayor Villaraigosa in his youth, Gloria hopes that that he can serve as an inspiration to the next generation of diverse leaders.
"People like myself who are given this opportunity have to stay strong. you have to remember you are not there on your own behalf. You are there on behalf of a whole community. Some may look up to me the way I looked up to Mayor Villaraigosa if I am able to show people what a person of color can do leading the 8th largest city in the country. It is a challenge, but it is also an opportunity. My friend and mentor, Vice President Harris, always says that you may be the first to do some thing, but you should not be the last. That is my goal."
"I love San Diego," said Gloria. "I was born and raised here. I am a third generation San Diegan. I love this town, and I was taught that it was my responsibility to leave it better than I found it, and so I've chosen to spend my entire career serving this community in the county of San Diego, as congressional aide as a council member, as a state legislator, and, now, as a mayor."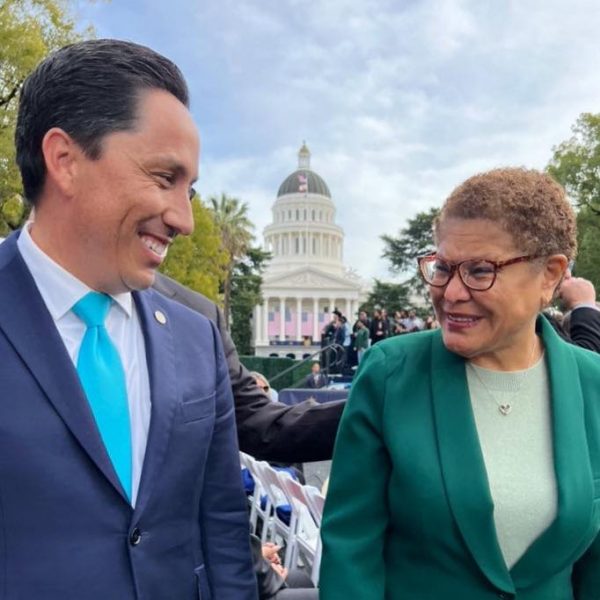 The lesson of leaving something behind better than you found it comes from the teachings of Gloria's parents he tells the Blade.
"My parents were blue-collar folks," recalled the Mayor. "When I was growing up, my mom was a hotel maid and my dad was a landscaper. These two hard-working, modest people didn't have generational wealth or the financial ease to help us. They just had good humble values that they tried to instill in me and my brother."
Gloria recounted a story from his childhood where his parents' moral compass inadvertently lead him to his political career.
"Growing up, we often didn't have a car. We had to borrow other people's cars. Obviously, we didn't have enough money, and I can remember vividly having to wash those cars and fill them with gas and having to get the buckets and sponges and soap and water. That all has expense attached to it, and so I said, 'If we are borrowing cars because we don't have money, then why are we spending money on washing them and filling the tanks up with gas?' The answer that my parents gave us was, 'This is what we have to do. We are borrowing these cars and we can't return them dirty or with an empty tank.' This left an impression on me. I don't think my parents intended it this way, but it really was this admonition to get into public service.'
"Some people have to wake up every day and punch a time clock. I just have to wake up and make the city a better place. I think that's a wonderful mission and I feel grateful for this opportunity. That is why I do this work."
As votes are tallied, progressive groups celebrate LGBTQ midterm candidates
While final results of the midterm elections were pending as of Tuesday night, several LGBTQ candidates had already made history with their electoral victories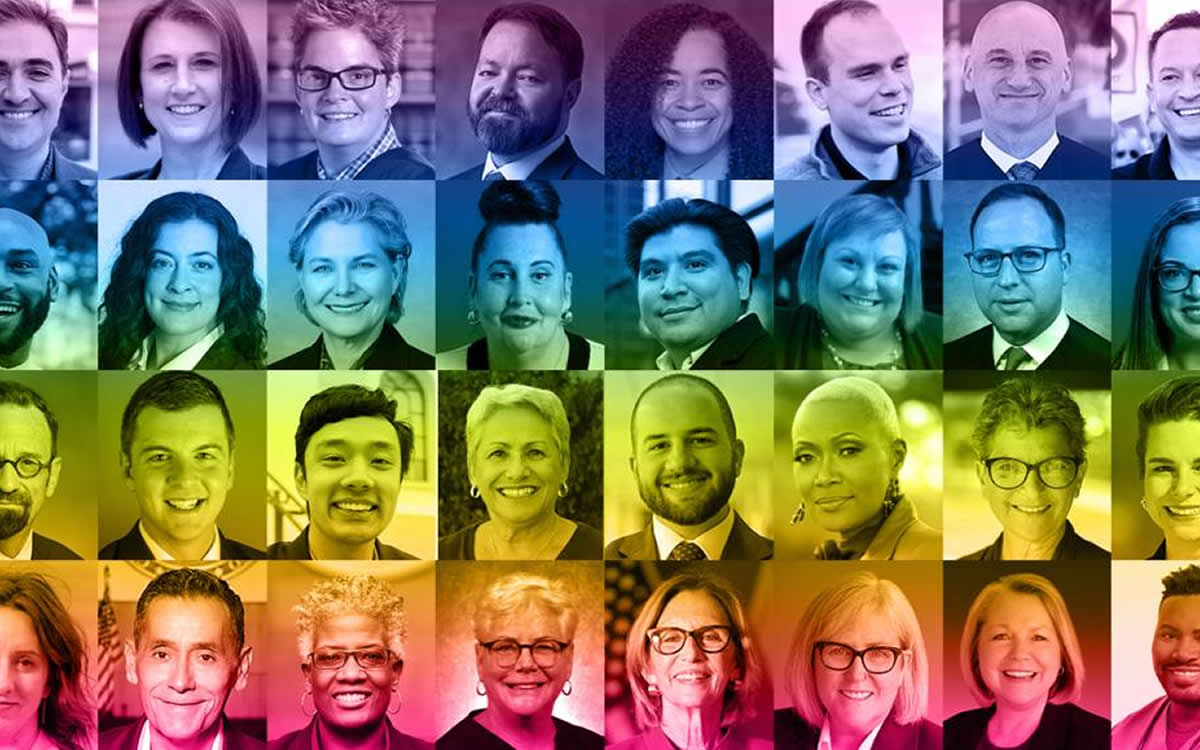 Progressive LGBTQ groups celebrated the pro-equality LGBTQ candidates running in key midterm races across the country on Tuesday, several of whom claimed victory as Election Day stretched into the night.
Becca Balint and Maura Healey were among the first candidates whose races were called, both becoming the first women and the first LGBTQ people elected to, respectively, represent Vermont in Congress and serve as governor of Massachusetts.
The LGBTQ Victory Fund, which supports pro-choice LGBTQ candidates, toasted the candidates' success "shattering lavender and glass ceilings."
"The future of LGBTQ equality and women's rights were on the ballot — and Vermonters delivered tonight," Victory Fund President Mayor Annise Parker said in a press release on Balint's win. "For nearly a decade, Becca led efforts to pass meaningful legislation to increase fairness and equity within Vermont. Now, she is ready to do the same in Congress."
In a press release announcing Healey's victory, Parker said, "In the face of so much hate and intolerance sweeping our nation, her win is a sign — especially to LGBTQ kids in desperate need of hope — that LGBTQ people have a place in American society and can become respected public leaders." 
LPAC, a group that supports women and nonbinary LGBTQ candidates running for public office, also published press releases celebrating Healey and Balint on Tuesday afternoon.
Just before midnight, the Victory Fund called Robert Garcia's victory for California's 42nd Congressional District. Garcia will be the first openly gay immigrant elected to Congress.
"We are confident Robert's deep policy experience and ability to build strong, diverse coalitions will make him an exceptional legislator," Parker said. "His win tonight will inspire countless other LGBTQ and first-generation Americans to pursue careers in public service."
Democrat and LGBTQ ally Wes Moore also made history on Tuesday, becoming Maryland's first Black governor-elect in his race against Donald Trump-backed far-right candidate Dan Cox, while openly gay Colorado Gov. Jared Polis and U.S. Rep. Chris Pappas (D-N.H.) won their reelection bids.
Democrat and LGBTQ ally Maxwell Alejandro Frost, 25, became the first Generation Z candidate to win a Congressional seat, where he will represent Florida's 10th Congressional District in the House. 
Per pool reports, by 11:30 p.m. ET, President Joe Biden made congratulatory calls to Healey; Polis; Senate Majority Leader Chuck Schumer (D-N.Y.); U.S. Sens. Tammy Duckworth (D-Ill.) and Richard Blumenthal (D-Conn.); Democratic Rhode Island Gov. Dan McKee; Democratic Illinois Gov. J.B. Pritzker; Democratic Maine Gov. Janet Mills; U.S. Sens. Michael Bennett (D-Colo.), Maggie Hassan (D-N.H.) and Alex Padilla (D-Calif.); U.S. Reps. Lisa Blunt Rochester (D-Del.), Abigail Spanberger (D-Va.) and Jennifer Wexton (D-Va.), U.S. Sen. Chris Van Hollen (D-Md.), D.C. Mayor Muriel Bowser), U.S. Sen.-elects Peter Welch (D-Vt.) and Seth Magaziner (D-R.I.), and Pennsylvania Gov.-elect Josh Shapiro.
Meanwhile, Tina Kotek is locked in a close race for Oregon's governorship whose outcome may not be clear until later this week. If elected, she would join Healey as the nation's first openly lesbian governor.
And the fates of LGBTQ candidates in closer races for seats in the lower chamber are still unclear. These include U.S. Reps. Sean Patrick Maloney (D-N.Y.) and Sharice Davids (D-Kan.), who are running for reelection, along with Jamie McLeod-Skinner and Will Rollins, who are competing for House seats in Oregon and California, respectively.
Heather Mizeur, who would have been Maryland's first openly lesbian member of Congress, conceded her defeat Tuesday evening to incumbent Republican Maryland Congressman Andy Harris.
A historic number of LGBTQ candidates ran for elected office this year, advocacy groups said. The Victory Fund endorsed 411 people in races in 49 states, D.C., Guam, and the U.S. Virgin Islands.
The Human Rights Campaign, America's largest LGBTQ advocacy group, also touted the diverse pool of candidates in the midterms, citing the record numbers of transgender and gender nonconforming people who ran this year. The organization also noted that the electorate is composed of more LGBTQ voters than ever before.
"We will continue to stand and fight every day alongside our allies and partners across the country, in support of a pro-democracy, pro-equality, and pro-choice future," Interim HRC President Joni Madison said in a press release from the organization.
Ed Buck sentenced to 30 years in drug overdose deaths of Black gay men
"Buck used his money and privilege to exploit his victims, who were unhoused, destitute, and/or struggling with addiction"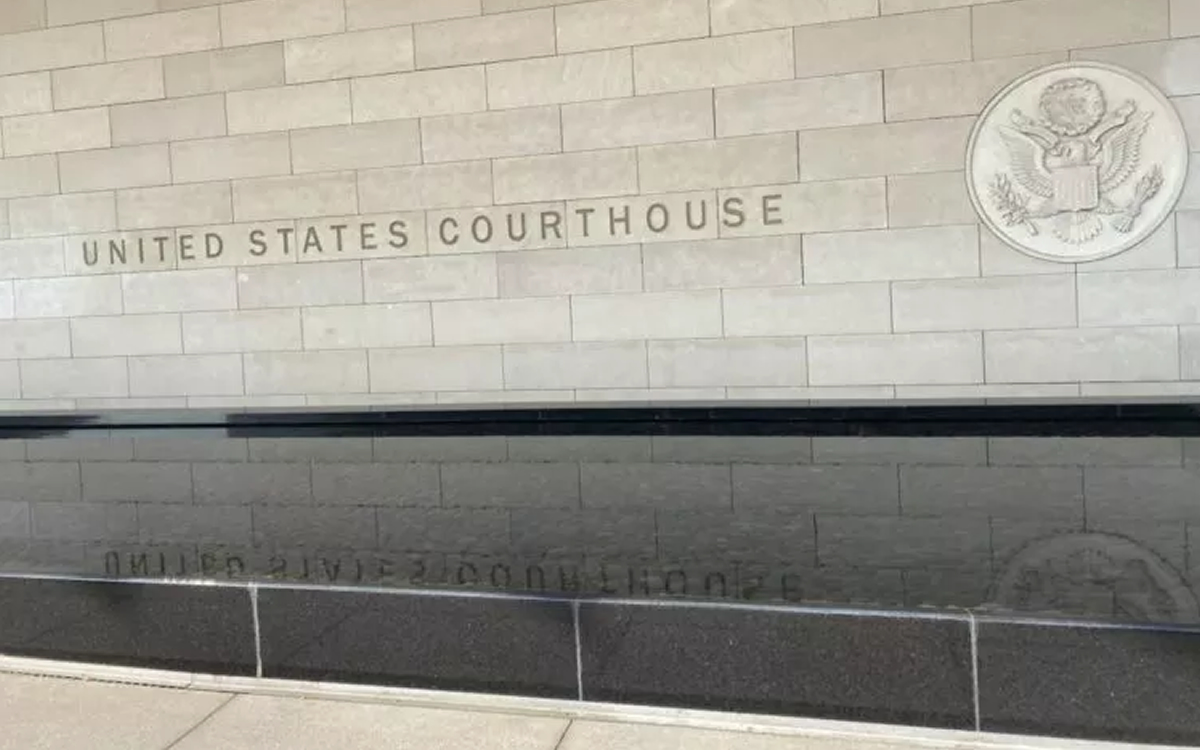 LOS ANGELES – U.S. District Judge Christina A. Snyder on Thursday sentenced former West Hollywood resident and LGBTQ+ activist Ed Buck, 67, to 30 years in a federal prison for supplying the methamphetamine that killed two gay Black men at his Laurel Avenue flat.
"Buck used his money and privilege to exploit the wealth and power imbalances between himself and his victims, who were unhoused, destitute, and/or struggling with addiction," Assistant U.S. Attorney Chelsea Norell said in court documents filed in the case. "He spent thousands of dollars on drugs and party and play sessions that destroyed lives and bred insidious addictions."
Buck — who had donated more than $500,000 to mostly Democratic causes and served in 2016 as one of California's Electoral College members, along with activism on LGBTQ+ issues, had seemingly escaped justice until local activists including journalist Jasmyne Cannick, a longtime community activist, were able to get the federal case initiated, which was investigated by the Drug Enforcement Administration, the Los Angeles County Sheriff's Department and the FBI. The investigation was also conducted with the support of the Organized Crime Drug Enforcement Task Force.
Then L.A. County District Attorney Jackie Lacey had declined to prosecute Buck at first citing a lack of evidence.
Hey y'all! We did it. By now I'm sure you heard that #EdBuck was sentenced to 30 years in prison. There's so much I wanna say, so many people to thank you. Lots of emotions right now. Imma start with a drink and get back to you later. For now thank you everyone! ❤️❤️❤️

— Jasmyne Cannick (@Jasmyne) April 14, 2022
Barely four and a half hours after being handed his case for deliberations, a federal grand jury last July convicted Buck on the nine-count indictment of charges he supplied the methamphetamine that killed Gemmel Moore in 2017 and Timothy Dean in 2019 during 'party-and-play' encounters at his flat.
The verdict concluded a two-week trial that featured harrowing testimony of Buck's accusers and victims which was shocking. Prosecutor's use of Buck's seized videos offered jurors a disturbingly graphic look at the chilling indifference displayed by Buck as he victimized those unfortunate to enter his flat.
Buck would solicit his victims on social media platforms, including Grinder, and on Adam4Adam, a gay hook-up site. Buck's profile solicited men who shared his underwear fetish and wanted to "party and play." His profile also contained a 'Rose' emoji which symbolized that he was generous or in plain terms, willing to pay cash for his "party and play."
Jurors heard testimony from several of the Black men victimized that Buck's preference was to personally inject victims, and he pressured or incentivized victims to let him do so, sometimes offering large cash bonuses to coerce a victim to agree to an injection or additional injections. At other times, Buck simply injected victims while they were unconscious.
"I know this has been an arduous, lengthy and difficult process," U.S. District Judge Christine A. Snyder told jurors after she read the verdict.
Federal prosecutors said Ed Buck's unrelenting fervor to satisfy a fetish by preying on vulnerable men, often young and Black, is reason enough to keep him behind bars for the rest of his life. https://t.co/8F87tdBocE

— CBS News (@CBSNews) April 14, 2022
An acquittal motion denied by Judge Snyder last week had argued that the only evidence that Buck distributed methamphetamine and other drugs at his apartment was bolstered by "the testimony of a parade of financially motivated houseless individuals" and drug addicts and should not have been believed, defense attorneys said.