White House nominates gay San Diego mayor for Board of Trustees role
Gloria 'deeply honored' by the nomination
The White House on Wednesday announced the nomination of gay San Diego Mayor Todd Gloria (D) to join the Board of Trustees of the Harry S. Truman Scholarship Foundation.
"As a 1999 Harry S. Truman Scholar, I am deeply honored to be nominated by President Biden to serve on the Foundation's Board of Trustees," Gloria said in a press release.
"I know how critical it is to support young people interested in careers in public service," he said, adding, "That's what the Truman Scholarship provided me, and I look forward to helping ensure it continues to develop America's next generation of talented public servants."
The Foundation's Board of Trustees is responsible for administering the highly competitive scholarship program, including selecting the awardees each year.
The board is chaired by former Homeland Security Secretary Janet Napolitano and its 19 members also include U.S. Secretary of Education Miguel Cardona, U.S. Sens. Jerry Moran (R-Kan.) and Brian Schatz (D-HI.), as well as U.S. Reps. Andy Kim (D-N.J.) and Kay Granger (R-Texas), who chairs the U.S. House Appropriations Committee.
When he began his term in 2020, Gloria became the first person of color and the first openly gay person to serve as mayor of San Diego.
Federal government prepares for looming shutdown
White House warns of 'damaging impacts across the country'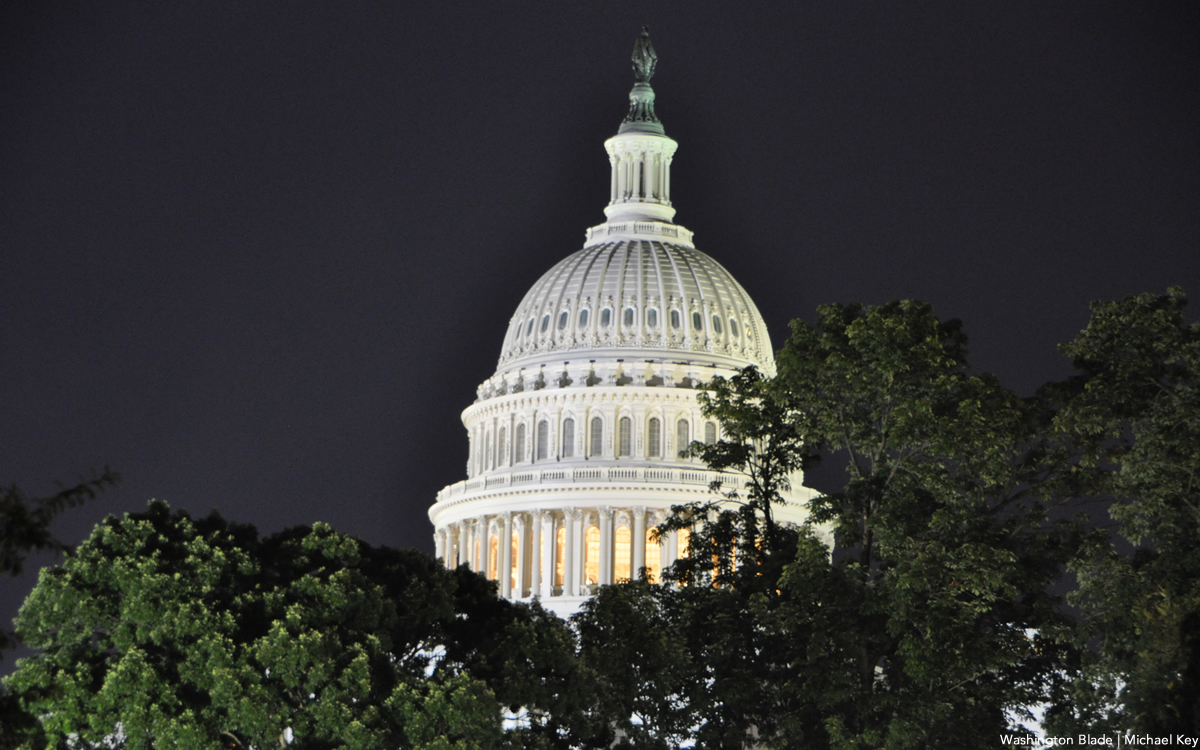 However remote they were on Monday, odds of avoiding a government shutdown were narrowed by Thursday evening as House Republicans continued debate over their hyper-partisan appropriations bills that stand no chance of passage by the Upper Chamber.
As lawmakers in the Democratic controlled Senate forged ahead with a bipartisan stop-gap spending measure that House GOP leadership had vowed to reject, the federal government began bracing for operations to grind to a halt on October 1.
This would mean hundreds of thousands of workers are furloughed as more than 100 agencies from the State Department to the Advisory Council on Historic Preservation roll out contingency plans maintained by the White House Office of Management and Budget. On Thursday the Office of Personnel Management sent out memos to all agencies instructing them to ready for a shutdown on Sunday.
Before 1980, operations would continue per usual in cases where Congress failed to break an impasse over spending, as lapses in funding tended to last only a few days before lawmakers brokered a deal.
Since then, the government has shut down more than a dozen times and the duration has tended to become longer and longer.
"Across the United States, local news outlets are reporting on the harmful impacts a potential government shutdown would have on American families," the White House wrote in a release on Thursday featuring a roundup of reporting on how the public might be affected.
"With just days left before the end of the fiscal year, extreme House Republicans are playing partisan games with peoples' lives and marching our country toward a government shutdown that would have damaging impacts across the country," the White House said.
The nature and extent of that damage will depend on factors including how long the impasse lasts, but the Biden-Harris administration has warned of some consequences the American public is likely to face.
Transportation Secretary Pete Buttigieg, for example, warned: "There is no good time for a government shutdown, but this is a particularly bad time for a government shutdown, especially when it comes to transportation."
Amid the shortage of air traffic controllers and efforts to modernize aviation technology to mitigate flight delays and cancellations, a government shutdown threatens to "make air travel even worse," as Business Insider wrote in a headline Thursday.
Democratic lawmakers including California Congresswoman Barbara Lee and Maxine Waters, meanwhile, have sounded the alarm in recent weeks over the consequences for the global fight against AIDS amid the looming expiration, on Oct. 1, of funding for PEPFAR, the President's Emergency Plan for AIDS Relief.
QAnon follower pleads guilty to threatening member of Congress
Conspiracy movement claims Satan-worshipping pedophiles secretly rule the world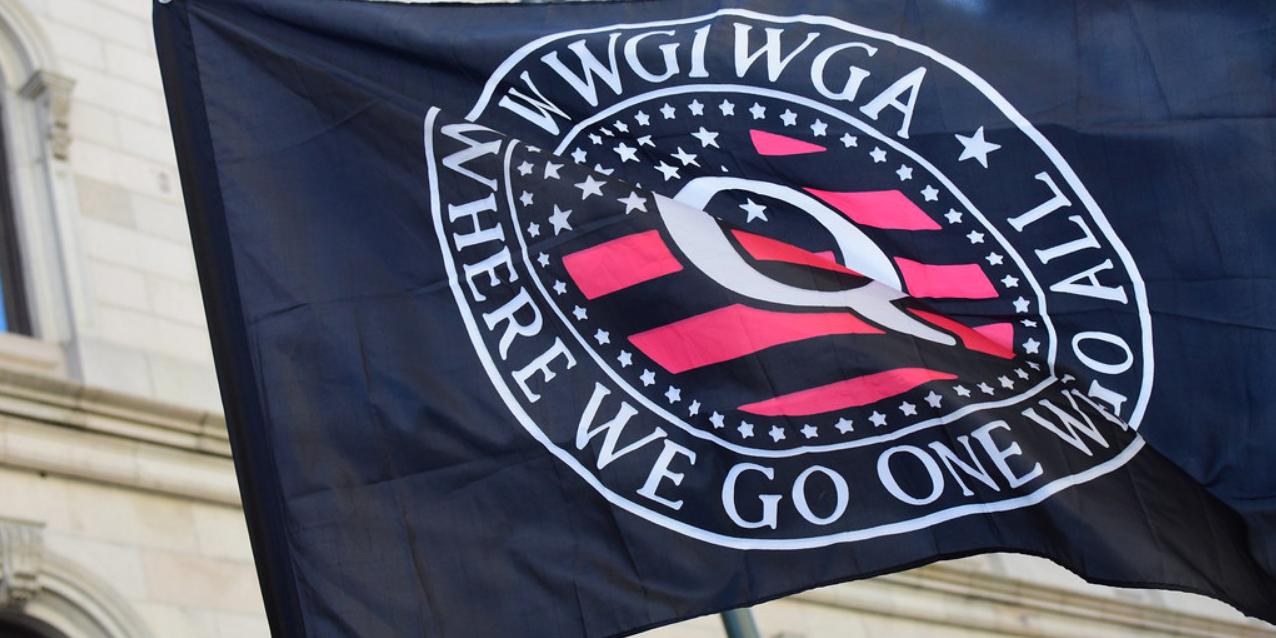 A New Mexico man has entered a plea deal after being charged with a federal criminal complaint of making threats through interstate communications directed at a member of Congress.
Federal prosecutors charged Michael David Fox, a resident of Doña Ana County, for calling the Houston district office of an unnamed member of Congress on or about May 18, 2023, and uttering threats that included knowingly threatening to kill an active member of Congress.
The plea agreement was brought before U.S. Magistrate Judge Damian L. Martinez of U.S. District Court in New Mexico in the Las Cruces by Fox's attorney from the Federal Public Defender's Office in August.
According to the criminal complaint as outlined by a Federal Bureau of Investigation criminal investigator for the Albuquerque Field Office, Las Cruces Resident Agency, on May 18 at approximately 9:04 p.m. Fox called the office of a congresswoman for the District of Texas, U.S. House of Representatives (Victim One/"V1″), who is from Houston. The call was received by V1's office.
In the phone call Fox stated "Hey [Vl], you're a man. It's official. You're literally a tranny and a pedophile, and I'm going to put a bullet in your fucking face. You mother fucking satanic cock smoking son of a whore. You understand me you fucker?"
Law enforcement was able to trace the call back to Las Cruces, N.M., and it was believed that Fox was the user of cell phone account used to make the call. According to the FBI agents who interviewed Fox, he admitted to making the call.
Fox acknowledged that the threat was direct but claimed that he did not own any guns. Fox
claimed to be a member of the Q2 Truth Movement, the Q Movement. Fox explained these
movements believe all over the world there were transgender individuals running
governments, kingdoms and corporations.
Fox told the FBI that there is a plan called "Q the Plan to Save the World" which he learned about from an online video. Fox claimed that he believed Q was going to engage in the "eradication" of the people who were causing all the world's misery. He believed that part of the eradication had already happened.
Fox explained that he had run Vl's skull features through forensic analysis and determined
that Vl was born male and is now trans. Fox discussed his military service with the
U.S. Air Force, "Q the Plan to Save the World," and how God communicates using
numbers.
Fox continued to reiterate several different types of conspiracy theories indicating
extreme far right ideologies as his explanation for why he conducted the phone call to
threaten V1.
According to the FBI, Fox rescinded his threat against Vl and apologized. Fox claimed he was not intoxicated or under the influence of drugs when he made the call. Fox stated he understood how Vl would feel threatened by his phone call, and he acknowledged that anyone he knew or cared about would also be concerned with such a threat.
The charge of interstate threatening communications carries a maximum penalty of five years in federal prison.
QAnon began in 2017, when a mysterious figure named "Q" started posting on the online message board 4chan, claiming to have inside access to government secrets. Since then, QAnon has grown into a conspiracy movement that claims Satan-worshipping pedophiles secretly rule the world. It is claimed by QAnon adherents that former President Donald Trump is the only person who can defeat them.
Brooklyn, N.Y.-based journalist Ana Valens, a reporter specializing in queer internet culture, online censorship and sex workers' rights noted that Fox appears to be a "transvestigator." Valens noted that the transvestigation conspiracy theory is a fringe movement within QAnon that claims the world is primarily run by trans people. Phrenological analysis is common among transvestigators, with a prominent focus on analyzing celebrities for proof that they are trans.
Attorney details the harms of waiving anti-discrimination rules for religious universities
Incentives aligned for continuation of anti-LGBTQ discrimination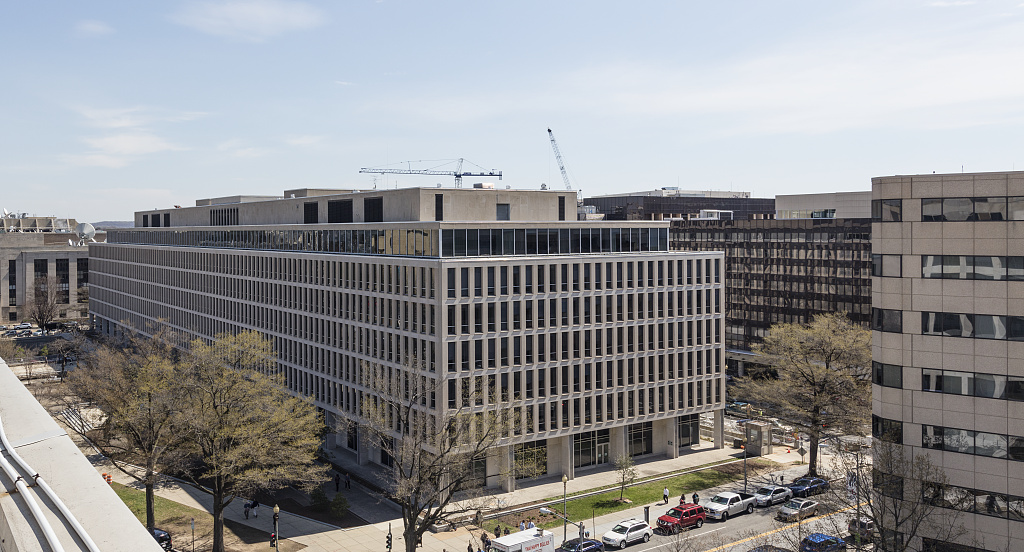 Democratic lawmakers re-introduced the Tyler Clementi Higher Education Anti-Harassment Act on Friday, which marked the 13th anniversary of the 18-year-old New Jersey college student's death by suicide after he was targeted with homophobic harassment by his peers.
The bill, which establishes cyberbullying as a form of harassment, directing colleges and universities to share anti-harassment policies to current and prospective students and employees, was introduced by U.S. Senators Tammy Baldwin (Wis.) and Patty Murray (Wash.), along with U.S. Rep. Mark Pocan (Wis.), Chair of the Congressional Equality Caucus.
Advocacy groups including the Tyler Clementi Foundation, the American Foundation for Suicide Prevention, and The Trevor Project have endorsed the legislation, which comes as issues concerning anti-LGBTQ harassment in institutions of higher education have earned renewed scrutiny on Capitol Hill and beyond.
Earlier this month, the Washington Blade connected with an expert to discuss these and other subjects: Paul Southwick, a Portland, Oregon-based litigation attorney who leads a legal advocacy group focused on religious institutions of higher education and their treatment of LGBTQ and other marginalized communities.
On Tuesday, he shared a statement responding to Friday's reintroduction of the Tyler Clementi bill, stressing the need for equal enforcement of its provisions in light of efforts by conservative Christian schools to avoid oversight and legal liability for certain federal civil rights regulations:
"We are still evaluating the bill regarding how the bill would interact with the religious exemption in Title IX," Southwick said. "We fully support the expansion of anti-harassment protections for students and corresponding requirements for educational institutions."
He added, "We also believe that such protections and requirements should extend to students at taxpayer funded, religiously affiliated educational institutions, regardless of whether those institutions claim, or receive, an assurance of religious exemption from Title IX regulations" through the U.S. Department of Education's Office of Civil Rights.
Baylor University's unprecedented Title IX exemption
In response to a request from Baylor University, a conservative Baptist college located in Waco, Texas, the Education Department in July granted a first of its kind religious-based exemption from federal regulations governing harassment, a form of sex-based discrimination proscribed under Title IX.
Southwick explained that during the Obama administration, the federal government began to understand and recognize discrimination based on sexual orientation and gender identity as forms of sex-based discrimination covered by the statute. The Biden-Harris administration issued a directive for the Education Department to formalize the LGBTQ inclusive definitions under Title IX, with a Notice of Proposed Rulemaking that is now underway at the agency.
Beginning with the Department's 2010 "dear colleague" letter clarifying the administration's view that discrimination against LGBTQ people constitutes sex-based discrimination under the law, Southwick said the pushback from religious schools was immediate. In the years since, many have successfully petitioned the Education Department for "exemptions so they can discriminate against queer, trans and non-binary people," but these carveouts were limited "to things like admissions, housing, athletics."
No one had argued that "federally funded educational institutions [should] have no regulation by the federal government as to whether they're protecting their students from harassment," he remarked – at least not until the Baylor case.
Addressing the unprecedented move in a letter to the Department on September 5, U.S. Reps. Mark Takano (D-Calif.), Adam Schiff (D-Calif.), Greg Casar (D-Texas), Joaquin Castro (D-Texas), and Veronica Escobar (D-Texas) urged the agency to "clarify the narrow scope of this exemption and assure students at religious institutions that they continue to have protections against sex-based harassment."
Southwick told the Blade other members of Congress have expressed an interest in the matter, as have some progressive nonprofit groups.
Asked for comment, a spokesperson for the Department confirmed receipt of the lawmakers' letter and said the agency will respond to the members.
The Department's issuance of the exemption to Baylor came despite an open investigation into the university by its Office of Civil Rights over a Title IX complaint brought in 2021 by Southwick's organization, the Religious Exemption Accountability Project (REAP), on behalf of a queer student who claimed she was subjected to homophobic abuse from other students while university officials to whom she reported the harassment failed to intervene.
It is not yet clear whether the agency will close its investigation as a result of its decision to exempt Baylor from Title IX's harassment rules.
Veronica Bonifacio Penales, the student behind the complaint against Baylor, is also a plaintiff in REAP's separate class action lawsuit challenging the Education Department's practice of waving Title IX rules for faith-based colleges and universities – which, the plaintiffs argue, facilitates anti-LGBTQ discrimination in violation of the 14th Amendment's equal protection clause.
The case, Hunter v. U.S. Department of Education, is on appeal before the U.S. Court of Appeals for the 9th Circuit.
Other religious schools are likely to follow Baylor's lead
Southwick said the agency's decision in the Baylor case "puts students at risk of harassment without a civil remedy against their school's failures to properly address harassment," adding, "Taxpayer funded educational institutions, whether religious or secular, should never be permitted to escape oversight from OCR in how they handle anti-harassment claims from LGBTQIA+ or other students protected by federal non-discrimination law."
Buoyed by Baylor's successful effort, requesting exemptions to Title IX rules for purposes of allowing the harassment of LGBTQ students, faculty, and staff is likely to become routine practice for many of America's conservative institutions of higher education, Southwick said.
The nonprofit group Campus Pride maintains a list of America's "absolute worst, most unsafe campuses for LGBTQ youth," schools that "received and/or applied for a Title IX exemption to discriminate against LGBTQ youth, and/or demonstrated past history and track record of anti-LGBTQ actions, programs and practices."
193 colleges and universities have met the criteria.
Many of the thousands of LGBTQ students enrolled in these institutions often have insufficient support, Southwick said, in part because "a lot of the larger civil rights organizations and queer rights organizations are very occupied, and rightly so, with pushing back against anti-trans legislation in the public sphere."
Regardless, even in America's most conservative schools like Bob Jones University in Greenville, South Carolina, Liberty University in Lynchburg, Virginia, and Hillsdale College in Hillsdale, Michigan, Southwick noted that pro-equality students, faculty, and staff have pushed for change.
He added that while there are, no doubt, young people who harbor anti-LGBTQ views, "they often become much more progressive the longer they're in school, because there's just queer people coming out everywhere, you know, and it's hard to hate people who are your friends."
The powerful influence and role of financial incentives  
Southwick said meaningful reform at the institutional level is made more difficult by the reality that "financial incentives from the government and from the market are aligned to favor the continuation of discrimination."
"Once the money stops flowing, they will almost all instantly change their policies and start protecting queer students," he said, but added that colleges and universities have little reason to change without the risk that discriminatory policies and practices will incur meaningful consequences, like the loss of government funding and accreditation.
Another challenge, Southwick said, is the tendency of institutions of higher education to often prioritize the wishes and interests of moneyed alumni networks, boards of trustees, and donors, groups that generally skew older and tend to be more conservative.
Southwick said when he and his colleagues at REAP discuss proposed pro-LGBTQ reforms with contacts at conservative religious universities, they are warned "over and over again," that "donors will be angry."
Following the establishment of nationwide prohibitions against segregation and other forms of racial discrimination with passage of the federal 1964 Civil Rights Act and the U.S. Supreme Court's decisions in Brown v. Board of Education (1954), which applied to public schools, and Runyon v. McCrary (1976), which covered private schools, Southwick noted that "A lot of Christian schools and college colleges continued to deny admission to black students."
One by one, however, the so-called "segregation academies" would permanently close their doors or agree to racial integration, Southwick said – buckling under pressure from the U.S. government's categorical denial of federal funding to these institutions, coupled with other factors like the decision of many professional associations to deny membership to their professors and academics.
Another important distinction, Southwick added: unlike Title IX, the Civil Rights Act of 1964 "does not have a religious exemption."