Man sentenced for federal hate crime after attempting anti-LGBTQ mass shooting
John Russell Howald received 18-year prison sentence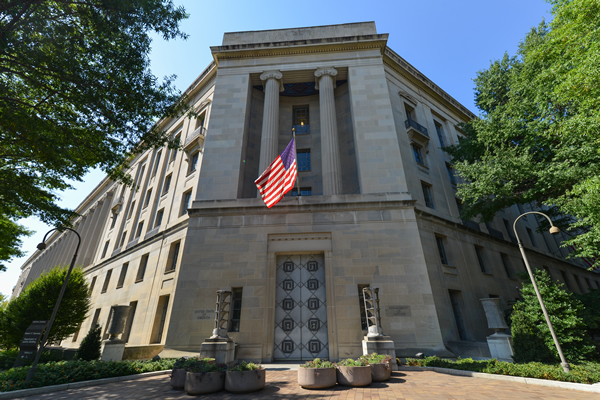 A Montana man was sentenced to 18 years in prison for attempting to shoot victims with the intent to rid his town of LGBTQ residents, the Justice Department announced in a press release Wednesday.
After a four day trial in February, a jury convicted the man, John Russell Howald, of firing an AK-style rifle into the home of a woman who was known to be a lesbian, and "then walking further into town intending to target others he perceived to be lesbian, queer, and gay."
Assistant Attorney General Kristen Clarke of the Justice Department's Civil Rights Division said, "This defendant is being held accountable for his horrific attempted mass shooting against the LGBTQI+ community in a Montana town."
The defendant "set out to rid the town of all LGBTQI+ members by killing them," Clarke said. "He shot into the home of a lesbian resident, nearly killing her, with the hope of inspiring similar attacks around the country."
Last week, the White House announced plans to better combat anti-LGBTQ violence through a community safety partnership administered by the Justice Department along with the U.S. Departments of Homeland Security and Health and Human Services.
White House Domestic Policy Advisor Neera Tanden told reporters the partnership will help LGBTQ community centers "prepare for the worst" — including "bomb threats, active shooters, and cybersecurity threats — while also protecting "healthcare providers who serve the community by working with doctors and medical associations."
"This Pride month," DOJ wrote in the press release about Howald, "we affirm our commitment to using the Matthew Shepard and James Byrd Hate Crimes Prevention Act to hold perpetrators of hate-fueled violence targeting the LGBTQI+ community accountable."
"Motivated by hatred of the LGBTQI+ community and armed with multiple firearms and high-capacity magazines, this defendant sought to intimidate — even terrorize — an entire community by shooting into the victim's home trying to kill her for no reason other than her sexual orientation, this defendant did something distinctly un-American by depriving her of her sense of safety, freedom and privacy all at once," said Steven Dettelbach, director of the Bureau of Alcohol, Tobacco, Firearms and Explosives.
ACLU and Zooey Zepher sue Mont. House leadership
Transgender lawmaker censured last week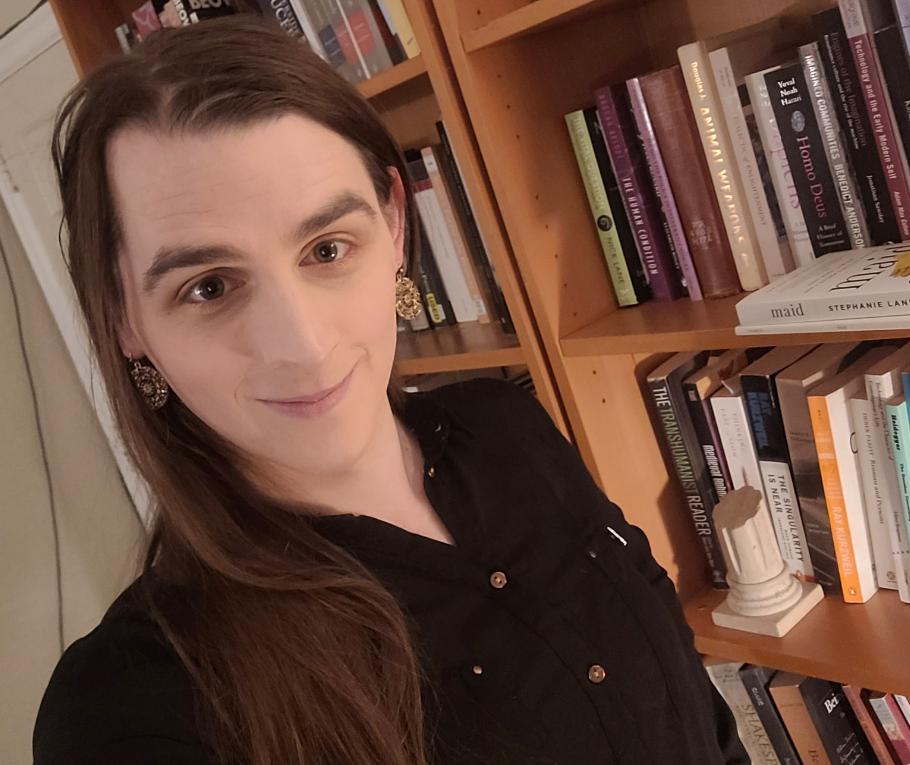 The American Civil Liberties Union of Montana. the law partners of Beck, Amsden, and Stalpes, and Mike Black, Esq., filed a lawsuit in state court today challenging the censure of state Rep. Zooey Zephyr.
The lawsuit alleges that recent actions undertaken by House leadership to silence Zephyr are a violation of her own First Amendment rights and the rights of her 11,000 constituents to representation in their state government.
"This effort by House leadership to silence me and my constituents is a disturbing and terrifying affront to democracy itself," said Zephyr. "House leadership explicitly and directly targeted me and my district because I dared to give voice to the values and needs of transgender people like myself. By doing so, they've denied me my own rights under the Constitution and, more importantly, the rights of my constituents to just representation in their own government. The Montana State House is the people's House, not Speaker Regier's, and I'm determined to defend the right of the people to have their voices heard."
"Suicide amongst transgender youth is not imaginary," said Anna Wong, a resident of Montana House District 100 and a named party in the suit. "It is not a game and it is not a political foil. It is real. It is heartbreaking. And it is the responsibility of my representative to speak out against bills promoting it. I expected Rep. Zephyr to oppose, and her comments leading to expulsion from the House floor, which I have listened to, seem incredibly measured and muted compared to the severity of the situation."
"Representative Zephyr was elected by the people of her district after running on the very principles she is now being punished for defending," said Alex Rate, legal director of the ACLU of Montana. "In his craven pursuit to deny transgender youth and their families the health care they need, Speaker Regier has unfairly, unjustly, and unconstitutionally silenced those voters by silencing their representative. His actions are a direct threat to the bedrock principles that uphold our entire democracy, and we welcome the privilege of defending the people of Montana's 100th House District from this desperate and autocratic effort to silence them."
Between April 20 and April 24, 2023, House leadership repeatedly refused to recognize Zephyr, the state's only openly trans lawmaker, in all official proceedings. Following April 24 protests from Zephyr's constituents who demanded she be allowed to speak, Regier voted to formally censure Zephyr on April 26, physically excluding her from the grounds of the State Capitol and denying her the right to engage in debate on important matters of public policy. The censure effectively denies her constituents adequate representation in their own state government.
When Zephyr showed up to work at the state capitol on April 27, she was told she could not enter the House chamber. In addition, since the censure, four study bills awaiting votes in the committees on which Zephyr sits were either transferred to a different committee or elevated to the house floor, effectively eliminating all public committee hearings in which she was scheduled to participate.
The censure unfairly and unconstitutionally targeted Zephyr for voicing her objection to Senate Bill 99, a ban on the rights of transgender youth and their families to access gender-affirming health care since signed into law by Republican Gov. Greg Gianforte on April 28.
The ACLU, the ACLU of Montana, and Lambda Legal have promised to challenge SB 99 in court.
Mont. governor signs gender-affirming care ban for minors
Greg Gianforte's child identifies as nonbinary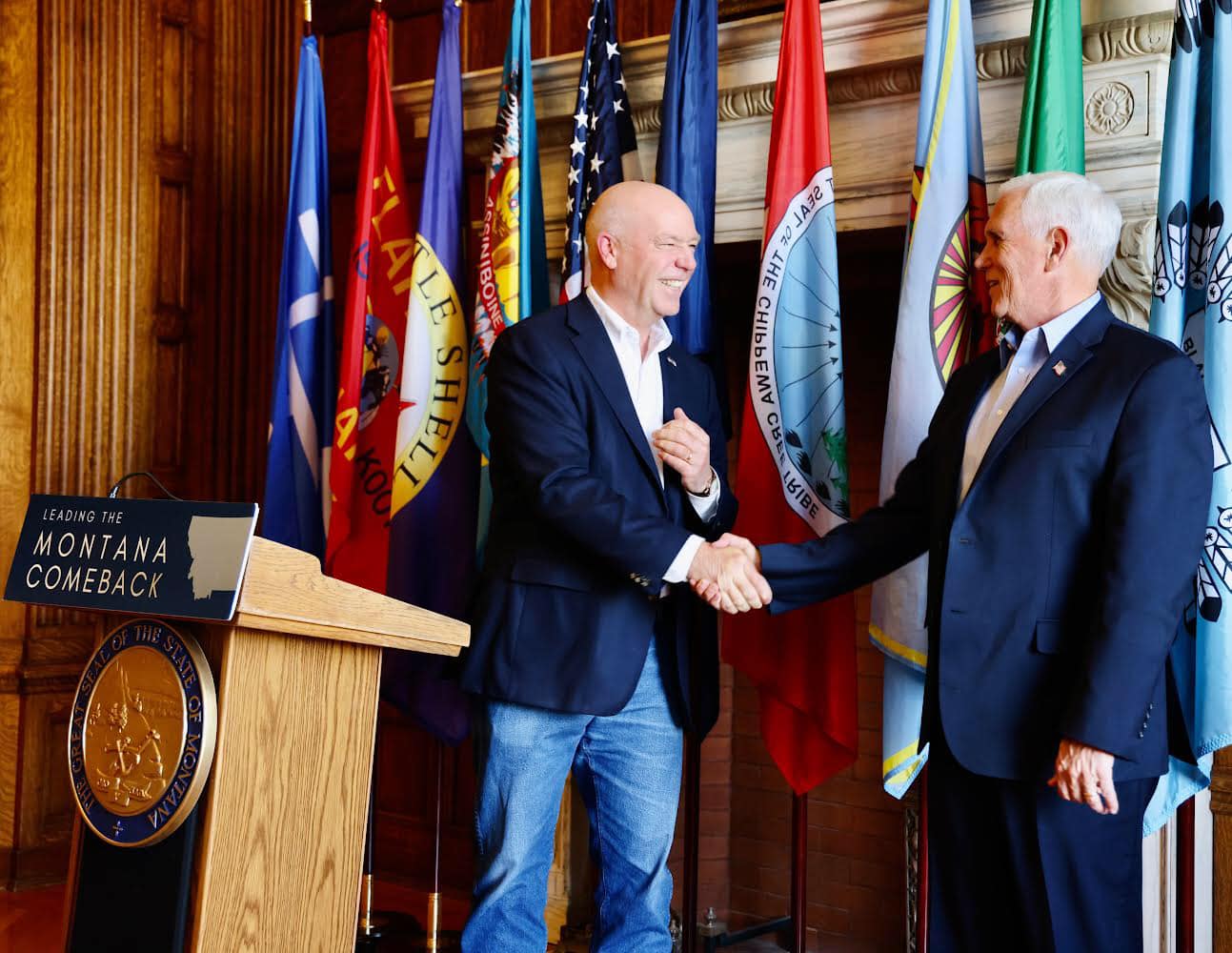 By Mara Silvers | Republican Montana Gov. Greg Gianforte on Friday signed a ban on gender-affirming medical treatments for transgender minors, making the state one of at least 11 that have passed similar laws this year.
Senate Bill 99, sponsored by Sen. John Fuller (R-Whitefish), is slated to take effect Oct. 1. If enacted, the new law will prohibit health care providers from providing puberty blockers, cross-sex hormones, and a variety of surgeries to minors for the purposes of treating gender dysphoria. The bill makes exceptions for people receiving any of the listed services for the purposes of treating specific disorders of sex development.
The policy is part of a nationwide Republican agenda to restrict transition-related health care for trans, nonbinary and two spirit people, most often applied specifically to minors. Montana's bill consistently passed committee and floor votes along party lines. In a statement about the bill signing, Fuller said he is grateful for the bill signing and that the governor is "supporting the health and safety of Montana's children."
Opponents of the legislation, including LGBTQ advocacy coalitions, civil rights groups and medical associations, criticized the governor's decision Friday. The American Civil Liberties Union of Montana and other legal groups had previously pledged to try to block SB 99 in the courts, calling it "anti-science and discriminatory fear-mongering." The organization doubled down on that stance in response to Gianforte's decision.
"See you in court," ACLU of Montana staff attorney Akilah Deernose said about SB 99 in a text message to MTFP Friday.
Republicans in Montana, conservative advocacy groups and members of the public who supported SB 99 repeatedly cast it as a necessary restriction on experimental and risky gender-affirming care. Those assertions have been refuted by major medical associations in Montana and nationwide that endorse the targeted medical services as part of a range of evidence-based best practices for supporting people whose gender identity does not match the sex they were assigned at birth.
In a statement last month, the World Professional Association for Transgender Health and its U.S. affiliate, the leading organization that sets industry standards for care, said the wave of medical restrictions advancing around the country is geared toward "eliminating transgender persons on a micro and macro scale."
"If and when these laws are enacted, they will undoubtedly lead to further harm for transgender and gender diverse people seeking this lifesaving care; these laws offer no protection in any way, shape or form," said U.S. Professional Association for Transgender Health Care President Dr. Maddie Deutsch.
Montana medical providers opposed to SB 99 stressed Friday that the treatments listed in the bill will remain legal until October, and possibly later if the law is blocked in court.
"My bottom line to families is that this care remains legal," said Dr. Kathryn Lowe, a Bozeman pediatrician and member of the Montana Chapter of the American Academy of Pediatrics. "To all the families who are panicking, who are moving, who are listing their houses to sell … we have great hope that [SB 99] will never take effect."
Gianforte's decision came during a week of protest and upheaval at the Montana Legislature related to SB 99 and other bills affecting trans people. Montana Free Press reported Wednesday that Gianforte's second-oldest child, David Gianforte, identifies as nonbinary and has lobbied their father to veto the legislation. In late March, according to a statement shared with MTFP, David told their father that SB 99 and other bills were "immoral, unjust, and frankly a violation of human rights."
Rep. Zooey Zephyr (D-Missoula), and one of the state's first openly trans lawmakers, brought national focus to Montana after saying last week that lawmakers who voted for Gianforte's version of the legislation would see "blood on their hands," alluding to increased rates of suicide among trans youth. She was then blocked from speaking on the House floor, leading to protests and arrests in the House chamber on Monday and subsequent punishment by House Republicans for her actions during the demonstration.
Zephyr spoke out against the new law Friday, saying she had hoped the governor would listen to David Gianforte's input and realize the harm the bill will do. Despite the governor's decision, Zephyr said, she has hope that the law will fail to pass legal muster.
"These bills are as cruel as they are unconstitutional," she said. "And I have no doubt that they will go down in court. But at this moment we have to care for our communities given that the government has failed to do so."
Other trans organizers echoed that sentiment Friday in response to Gianforte's decision.
"There's so much support in our communities for trans people and trans youth. And I feel very confident that the people who are in this fight are in it for the long haul and will not stop until Montana is the type of place where all of us can live the lives that we want to," said Izzy Milch, an organizer with the progressive advocacy group Forward Montana. "The most important thing there is that trans people have been in Montana forever and will be in Montana forever."
***********************************************************************************
Mara Silvers
Mara writes about health and human services stories happening in local communities, the Montana statehouse and the court system. She also produces the Shared State podcast in collaboration with MTPR and YPR. Before joining Montana Free Press, Mara worked in podcast and radio production at Slate and WNYC. She was born and raised in Helena, Mont., and graduated from Seattle University in 2016. More by Mara Silvers
**********************
The preceding piece was previously published by Montana Free Press and is republished with permission.
SUPPORT A FREE AND INDEPENDENT PRESS
Unbiased, unflinching journalism is critical to our democracy. When you donate to Montana Free Press, you are helping build a newsroom that serves the people of Montana, not advertisers or special interests. (Link)
Montana restricts birth certificate changes for transgender people
The rule puts Montana among the strictest states in the U.S. effectively bars trans people from changing the sex on their birth certificates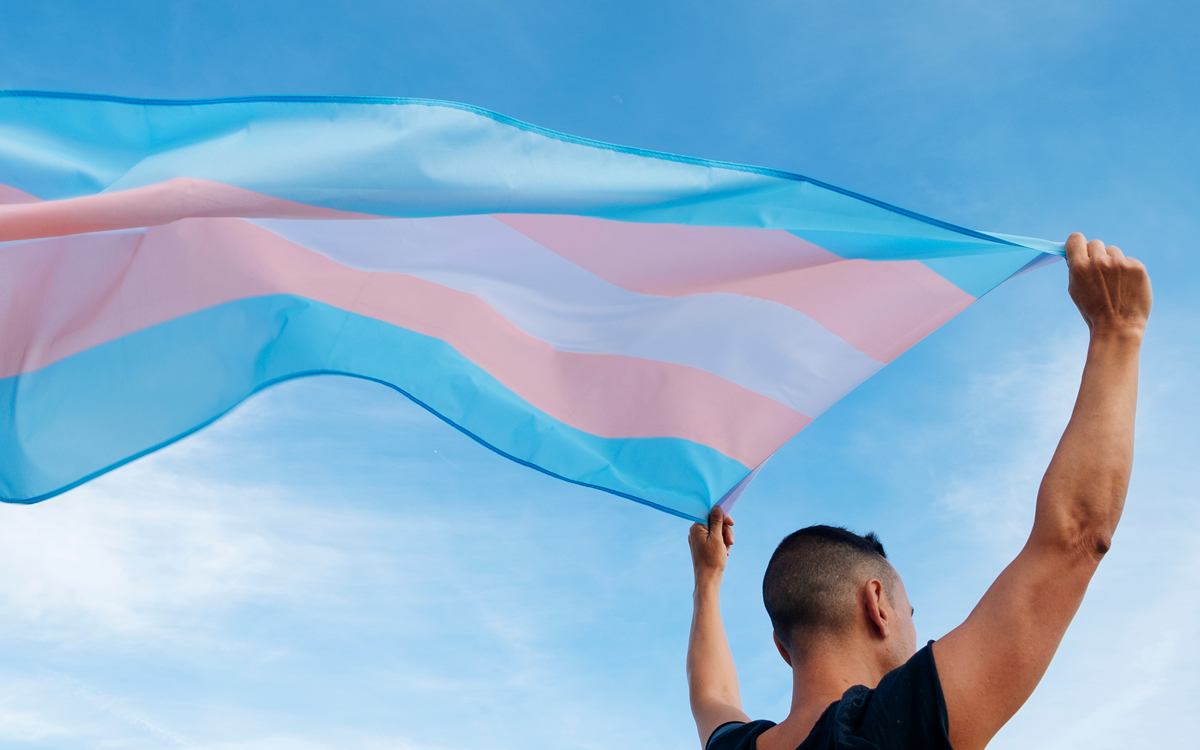 By Mara Silvers | Montana's public health department said Friday it would adopt a new administrative rule that bars state residents from changing the sex on their birth certificates except in narrow circumstances. The now-final rule makes it nearly impossible for transgender Montanans to update the document to align with their gender identity.
The department's change comes despite a judge's preliminary injunction in April blocking a related law restricting birth certificate changes. That law, Senate Bill 280, would have required proof of surgery and a court order before a person could change the listed sex on their birth certificate, a less restrictive threshold than the new rule.
As written, the new policy says the sex listed on a person's birth certificate may only be corrected if it was the "result of a scrivener's error or a data entry error," or if a person's listed sex was proven to be incorrect by "chromosomal, molecular, karyotypic, DNA, or genetic testing."
The policy doesn't allow a birth certificate change based on self-reported gender identity, alignment with other official documents or after gender-affirming surgeries. It makes Montana one of the most restrictive states in the country for trans people who want to change their birth certificates.
The department's new policy says the changes reflect its belief that sex, unlike a person's gender identity, is a "biological concept" that cannot be changed. Additionally, the health department said the rule filled a "regulatory gap" created by Judge Michael Moses' temporary injunction of SB 280, and also met the department's obligation to maintain accurate vital records.
In a statement responding to the Friday announcement, the Montana Human Rights Network called the policy a "deeply disturbing" move by the administration of Gov. Greg Gianforte.
"They have gone against the advice of physical and mental health experts, teachers, parents and affected community members," said Shawn Reagor, Director of Equality and Economic Justice at MHRN. "Montanans made their will clear in the public comment process, and the justification the Gianforte administration has given for flying in the face of that will can most generously be described as gaslighting and misleading."
In a statement Friday about the new birth certificate rule, Gianforte press secretary Brooke Stroyke said the state "has an obligation to ensure the accuracy of vital records like birth certificates. This rule accomplishes that, and is consistent with law and science."
The decision to adopt the new rule is nearly identical to the emergency rule the department enacted in May following the court's injunction. That measure was forcefully criticized by transgender, nonbinary and two-spirit Montanans, as well as family members, supporters of LGBTQ+ civil rights, Democratic lawmakers and public health advocates.
In a June Zoom call with over a hundred attendees, dozens of opponents testified that the rule would negatively impact the health and wellbeing of trans people by forcing them to keep birth certificates that are incongruent with their gender identity and presentation. Opponents further said the rule could negatively impact trans peoples' mental health and increase risks of suicidality among an already marginalized community. Only one person testified in favor of the proposal.
The department on Friday addressed the comments raised in public testimony, as state law requires, but largely dismissed opponents' concerns as lacking evidence or being unconvincing.
"These comments allege that the rule will lead to increased rates of suicide within the transgender community. The department does not believe that there is scientific evidence — and commenters presented no such evidence — that the failure of birth certificates to reflect transgender individuals' gender identity leads to an increase in suicide in the transgender community," said the department's response, signed by the Director of Public Health and Human Services Charlie Brereton.
Dr. Lauren Wilson, vice president of Montana's chapter for the American Academy of Pediatrics, said in a statement Friday that the department's decision was "extremely disappointing" and disregarded available research on the importance of affirming policies for transgender people.
"There is ample and strong evidence that the ability to socially transition (which involves living fully in their gender, and having matching documentation at school and work) improves mental health outcomes for transgender individuals," Wilson said. "Allowing transgender people to update their documentation has been shown to be beneficial to their well-being and safety, and doesn't hurt anyone else."
Other commenters in June, including former DPHHS administrator Zoe Barnard, took issue with the legality of the rule and argued it didn't meet the standard of being "reasonably necessary." In her testimony, Barnard also said the department's goal of maintaining its vital records system could have been achieved in other ways. The department, responding to Barnard's comment, faulted her for failing "to identify what such options are."
In a Friday interview, Barnard said the department was shirking its responsibility to explain the reason for its rulemaking.
"The agency shouldn't shift [its] responsibility to the public," Barnard said. "They are being willfully blind to the bulk of evidence which is a poor basis for sound public policy."
The new rule will go into effect despite the ongoing legal battle over SB 280. Attorneys with the ACLU of Montana, which is representing the transgender plaintiffs in that case, said they will be back in court next Thursday in a hearing to clarify the judge's preliminary injunction from April.
Akilah Lane, one of the plaintiff's attorneys, said Friday that the new rule appeared to violate the judge's order as the emergency rule did before.
"It's in direct contravention," she said. "This action is just further evidence of the state's noncompliance with the preliminary injunction."
Stroyke, with the governor's office, did not respond to an additional request to comment on Lane's statement that the state was in violation of the judge's April order.
*************************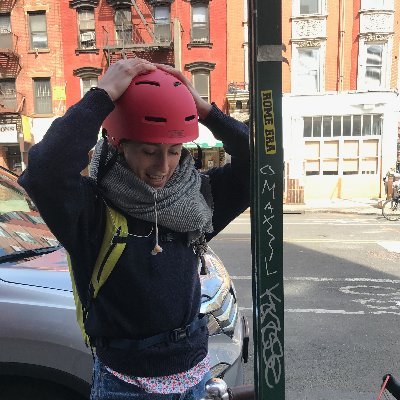 Mara Silvers writes about health and human services stories happening in local communities, the Montana statehouse and the court system. She also produces the Shared State podcast in collaboration with MTPR and YPR. Before joining Montana Free Press, Mara worked in podcast and radio production at Slate and WNYC. She was born and raised in Helena, MT and graduated from Seattle University in 2016.
**********************
The preceding piece was previously published by Montana Free Press and is republished with permission.
SUPPORT A FREE AND INDEPENDENT PRESS
Unbiased, unflinching journalism is critical to our democracy. When you donate to Montana Free Press, you are helping build a newsroom that serves the people of Montana, not advertisers or special interests. (Link)