Uganda's nondiscrimination assurances won't protect queer people from prosecution
Country's president in May signed Anti-Homosexuality Act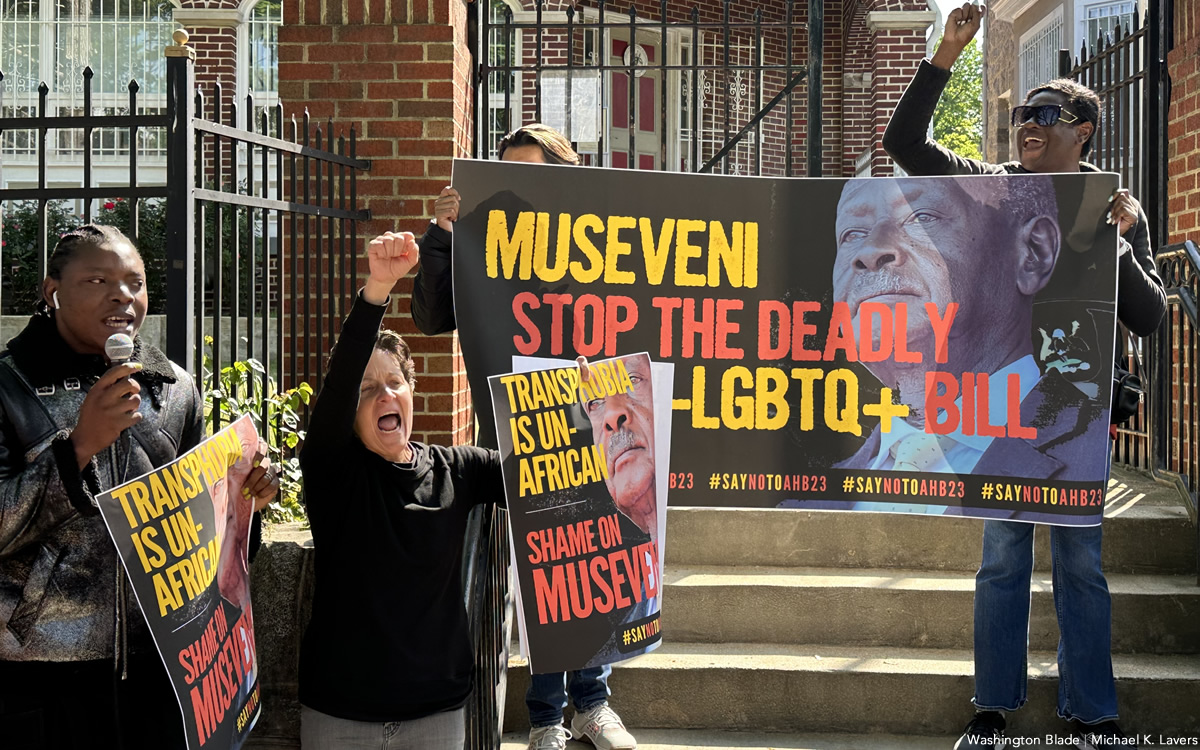 By NEELA GHOSHAL | Uganda's Anti-Homosexuality Act (AHA), enacted on May 30 by President Yoweri Museveni, enshrines discrimination in Ugandan law. The AHA includes the death sentence for some consensual same-sex acts, prohibits organizations from "normalizing" sexual diversity through inclusive programming and requires everyone in Uganda, including health workers, to report people who might be lesbian, gay, bisexual, transgender or queer (LGBTQ) to the police.
Can Ugandan LGBTQ people still access medical care and other basic services?
The Ministry of Health would like donors to think so. In a June 5 circular, posted briefly online, shared with donors in PDF form, and then removed from the internet, the health ministry says its policy is to provide health services "to all people in Uganda in their diversity without any form of discrimination," "not to discriminate or stigmatize any individual who seeks health care services, for any reason — gender, religion, tribe, economic status, social status or sexual orientation" and to uphold "confidentiality, privacy [and] patient safety as stipulated in the Patient's Charter."
Pleasing words, but the law trumps health policies, even if they were enacted in earnest. Uganda's Patients' Charter is clear: "Information concerning one's health, including information regarding treatment, may only be disclosed with informed consent, except when required by law." Because the law, the Anti-Homosexuality Act, 2023, states that anyone who has information that a person has committed or intends to commit an offense "shall report the matter to the police for appropriate action," health providers are still required by law to turn in LGBTQ patients. There is no client-provider privilege enshrined in the AHA for health providers.
The circular from the Ministry of Health is part of a pattern of two-faced communications from the government of Uganda regarding what the law actually states and how it will be implemented. On June 7, during his State of the Nation address, President Yoweri Museveni reiterated the claims in the health circular: "Therefore, those who say that the homosexuals will be arrested if they go for medical care, etc., are wrong. The law now says that a homosexual will not be criminalized for merely being so if he/she keeps the being to oneself." What does this really mean in practice? If no one in the world ever finds out you are LGBTQ, including your health provider, you might be able to safely access health care, as long as that health care does not address any specific needs related to your sexual orientation or gender identity.
Meanwhile, during its University Periodic Review (UPR) process at the U.N. Human Rights Council in June, when questioned about the Anti-Homosexuality Act and the human rights violations it prescribes, the Deputy Permanent Representative of Uganda to the U.N. Office in Geneva, Arthur Kafeero, claimed that the act was a response to "a widespread campaign to promote homosexuality amongst children in schools was discovered" and that "its methods and content too difficult and graphic to explain." He added that the government had "simply expanded the coverage of the [current] law to protect children."
These statements make clear that the government of Uganda is not an honest broker in its engagement with the international community around the Anti-Homosexuality Act. Ugandan parliament members' intentions were clear and are reflected in the letter of the law. The Anti-Homosexuality Act is discriminatory on face value; worse, it seeks to erase the existence of queer Ugandans.
We've been through this before. In July 2014, five months after the enactment of the previous Anti-Homosexuality Act, Uganda's Ministry of Foreign Affairs issued a similar statement intended to appease donors. While not specific to health, it asserted that the AHA was "misinterpreted" by development partners, that it only intended to prevent the "open promotion of homosexuality, especially among children and vulnerable groups"; that "no activities of individuals, groups, companies or organizations" would be affected by the AHA; and that the government was committed to the provision of services to all in Uganda, without discrimination.
I was part of a Human Rights Watch and Amnesty International team that investigated violence and discrimination in the wake of the Anti-Homosexuality Act. We found that  LGBTIQ people were facing arbitrary arrests, police abuse and extortion, loss of employment, evictions, homelessness, forced displacement, violence and denial of health services. The organization Sexual Minorities Uganda, which has now been forcibly shuttered by the government, wrote, at that time, "the full force of the State, particularly the legislative and executive branches of government, is being used to hunt down, expose, demean and suppress Uganda's LGBTI people." 
Similarly, the Ugandan non-governmental organization Human Rights Awareness and Promotion Forum, in the month following the law's enactment on May 30, has already documented, through its direct engagement with LGBTQ individuals seeking legal aid, 23 cases involving violence or threats of violence affecting 23 individuals; 19 cases of evictions from rented property affecting 20 individuals; and four cases of arrests on sexuality-related cases, affecting seven persons. HRAPF's report is a litany of suffering inflicted on queer Ugandans as a result of the AHA: Police are actively responding to complaints from members of the public and arresting LGBTQ people, and they are being beaten, threatened with rape and lynching and rendered homeless by their landlords, families and local council members. Health care, housing and employment are all in the balance, as illustrated by these three cases:
• June 10: Following the arrest of two gay men in his area, the client, who is a [key populations] coordinator at a government health facility, was threatened with violence by their colleagues at work and people in the community, who said he was responsible for the actions of the two who had been arrested because he was always the one supporting them and giving them treatment.
• June 12: The client was outed as a lesbian when a friend of her partner wrote letters threatening to beat her and pinned them at her door as well as delivering a copy to her workplace. She was immediately terminated from employment and forced to move after the neighbors started insulting and threatening her.
• June 14: A lesbian woman was attacked in her home and beaten by two men she did not know. This happened after she was warned to leave the village in May 2023 for her safety and was formally evicted by her landlord, but she had not yet left because she did not have the resources to afford the move. She suffered several cuts and bruises from the assault.
The true impact of the Anti-Homosexuality Act is clear. Development partners are only "misinterpreting" the Anti-Homosexuality Act if they take seriously the government's assurances that the law will not be a vehicle for discrimination. Accessing health care, renting a room, and holding a job: these basic activities essential to life and livelihoods all carry the risk of being outed and facing imprisonment and death. There is no protection against this. Could anything be more discriminatory?
Neela Ghoshal (any pronouns) is Outright International's Senior Director of Law, Policy and Research, based in Washington, D.C. Neela oversees Outright's United Nations, Global Trans Rights, LBQ Connect, Queer Legal Futures, and Research programs, develops organizational priorities concerning legal and policy change, and ensures Outright's work aligns with international human rights law. She is the author of Outright's report on LGBTQ Lives in Conflict and Crisis and frequently speaks and writes about issues including repressive legislation, gender liberation, and peace, security and accountability for LGBTIQ people. Before joining Outright in 2021, Neela served as Associate LGBT Rights Director at Human Rights Watch, leading global initiatives on LGBTIQ rights and conducting research and advocacy on rights violations related to sexual orientation and gender identity around the world. She was also a researcher in the Africa Division at Human Rights Watch, based in Burundi and Kenya, where she covered political repression, police abuse, justice sector reform and transitional justice. Neela previously worked with the Network in Solidarity with the People of Guatemala, the Bronx Defenders, and the New York City public schools. Neela enjoys gardening, debating local and global politics and raising two feminist kids. Neela holds a bachelor's degree in social justice studies from the University of Michigan and a master's degree in international relations from Yale University.
Fly the Rainbow Flag in honor of Laura Ann Carleton, an LGBTQ ally
Murder in Cedar Glen, Calif., has sparked outrage around the country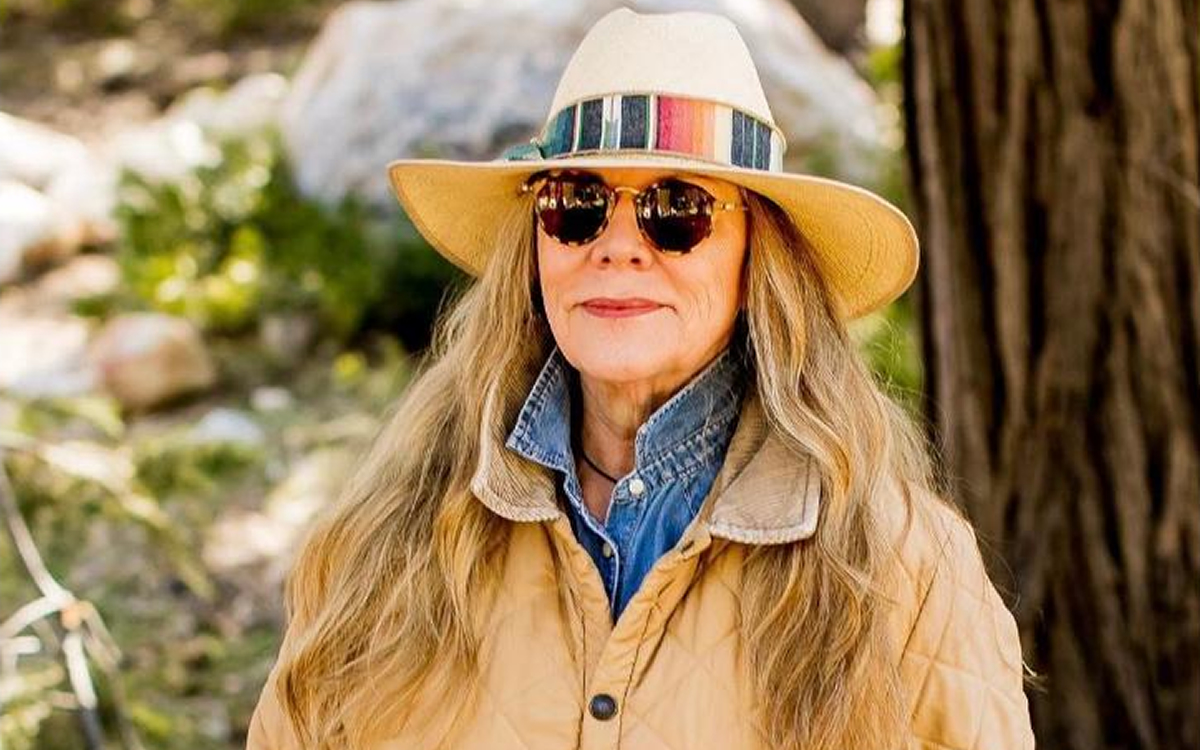 The Gilbert Baker Foundation mourns the Aug. 18 murder of Laura Ann Carleton, a gift shop owner in Cedar Glen, Calif. A longtime LGBTQ+ ally, Lauri was shot dead by a man who complained about the Pride flag displayed at her store. Carleton leaves behind a husband and nine children.
The world has reacted with anger to this shocking hate crime. But people should not be surprised. This is the inevitable conclusion of mounting Republican Party and conservative attacks on the LGBTQ+ community. They label us as groomers, they lie that we are recruiting children. They ban our books, halt trans care, censor our school curricula. And all this hatred creates more hatred. Now it has led to the brutal and senseless murder of a straight woman whose only crime was to support her LGBTQ+ friends by flying a Pride flag.
The blood of Lauri Carleton is on the hands of every conservative politician who makes verbal and legislative attacks on the LGBTQ+ community. Make no mistake; this horrendous crime is no isolated incident. Across the country the Rainbow Flag has been banned in 40 cities. Right-wing legislators have also tried to ban the flag nationally — over 30 members of the U.S. House of Representatives voted for such a proposal earlier this year. This wave of censorship and anti-LGBTQ+ sentiment has created a climate ripe for hate crimes, and now a brutal murder in Cedar Glen.
The Gilbert Baker Foundation unequivocally condemns the rhetoric of hatred promoted by conservative and homophobic politicians. Words have consequences. Words of hate have even greater consequences. In memory of Lauri Carleton, the foundation asks every American to display a Rainbow Flag — at their homes, at their businesses — to let the haters across America.
Charles Beal is the president of the Gilbert Baker Foundation.
Legal registration of NGOs is vital for advancing human rights of LGBTQ, intersex rights in Africa
Kenya and Eswatini groups have won legal victories this year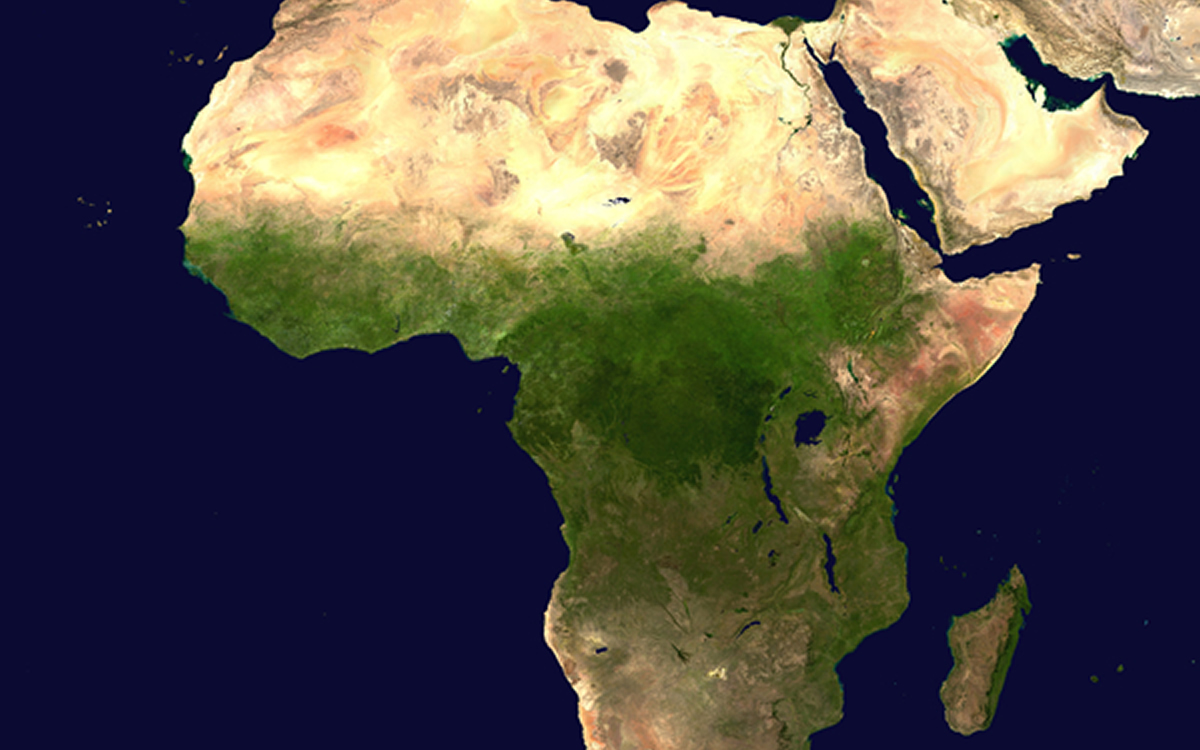 By MULESA LUMINA, KAAJAL RAMJATHAN-KEOGH AND TANYA LALLMON | Upholding the human rights of lesbian, gay, bisexual, transgender, nonbinary, other gender diverse and intersex (LGBTQI+) people remains a pivotal human rights concern across Africa. In recent years, despite significant but sporadic victories in several African courts affirming the human rights of individual members of non-governmental organizations (NGOs) working to uphold LGBTQI+ rights, including their members' right to freedom of association, many obstacles hinder such organizations' ability to register with appropriate authorities in order to operate legally.
As unpacked in a webinar organized by the International Commission of Jurists, such obstacles include bureaucratic red tape, a dearth of domestic laws explicitly prohibiting discrimination based on sexual orientation, gender identity, gender expression or sex characteristics (SOGIESC) and the existence of criminal laws targeting and perpetuating discrimination against LGBTQI+ individuals. The severe anti-LGBTQI+ backlash from community and religious groups exacerbates the situation and compounds these obstacles, further undermining advocacy efforts.
The Kenyan Supreme Court in February 2023 ordered that the National Gay and Lesbian Human Rights Commission be allowed to register because the authorities' initial decision to refuse registration was discriminatory and unconstitutional, violating the right to freedom of association solely because of the sexual orientation of the organization's members. In June this year, the Supreme Court of Eswatini became the latest African apex court to rule in favor of registering a LGBTQI+ human rights NGO, directing the minister responsible for registering companies to reconsider his initial refusal because, procedurally, it violated the Constitution. While the Swazi Supreme Court's ruling in the case did not necessarily rely on a clear statement upholding the human rights of LGBTQI+ people in Eswatini, this remains a welcome decision. Seven years prior, the Botswana Court of Appeal ordered the Registrar of Societies to register Lesbians, Gays and Bisexuals of Botswana (LEGABIBO) on the grounds that the refusal to register LEGABIBO as an organization was unlawful and a violation of the right to freely associate.
Still, across Africa, civil society organizations continue to oppose the denial of registration and seek redress for violations of the right to freedom of association of their members. Nyasa Rainbow Alliance (NRA), for instance, is one such organization with a pending decision in their legal quest for registration. NRA's case is still awaiting hearing and determination by three judges of the Malawian Constitutional Court.
The right to freedom of association is a fundamental foundation of any democratic society. Exercising this right by forming and legally registering NGOs is essential for enhanced advocacy since it allows organizations to apply for funding, operate bank accounts that hold these funds, employ staff, work with international partners, and access global and regional human rights mechanisms and fora.
As noted by the African Commission on Human and People's Rights (African Commission) in its Guidelines on Freedom of Association and Assembly in Africa, the rights to freedom of association and assembly under the African Charter "are inextricably intertwined with other rights". Further, in the matter mentioned above the Supreme Court of Kenya also emphatically stated, "[g]iven that the right to freedom of association is a human right, vital to the functioning of any democratic society as well as an essential prerequisite [for the] enjoyment of other fundamental rights and freedoms, we hold that this is inherent in everyone irrespective of whether the views they are seeking to promote are popular or not."
It goes without saying that human rights NGOs play a critical role in upholding democratic principles and safeguarding human rights by mobilizing collective action, holding governments accountable, offering direct assistance to victims of human rights violations, challenging discriminatory laws and policies and more. The Triangle Project, for example, is a South African NGO that has been instrumental in amplifying awareness of anti-LGTBQI+ hate crimes, influencing policy change and supporting victims.
NGOs advocating for the human rights of LGBTQI+ persons, in particular, empower and protect these oft-marginalized individuals by offering awareness-raising platforms, connecting them with key stakeholders, and providing access to resources and services that might otherwise be denied to them. During the COVID-19 lockdowns, many LGBTQI+ Africans were abruptly cut off from the NGOs that were their safe havens and sources of social and economic support. Additionally, amid increasing hostility towards LGBTQI+ persons in many African countries, including Ghana, Nigeria and Uganda, NGOs like the Initiative for Equal Rights (TIERs) and LGBT+ Rights Ghana provide crucial protective spaces. 
Having legal status is also a prerequisite for holding observer status and participation in the sessions of bodies like the African Commission on Human and Peoples' Rights. However, the withdrawal of the Coalition of African Lesbians' observer status by the African Commission and recent denials of such status to Alternative Côte d'Ivoire, Human Rights First Rwanda, and Synergía – Initiatives for Human Rights undermine the right to freedom of association and represent missed opportunities to ensure that the human rights of marginalized groups, including LGBTQI+ persons, are placed on the African human rights agenda.
Registration of LGBTQI+ human rights organizations in Africa is more than a matter of legal formality. It can be a significant step towards bolstering advocacy and promoting human rights for all. It is truly unconscionable that, in 2023, LGBTQI+ people continue to endure violence, persecution, discrimination and bigotry amid the reignited backlash against their human rights in multiple African countries. It is essential for governments to protect the right to freedom of association by dismantling barriers to registration and working closely with these groups to realize the human rights of all people. Only through collective efforts can we build an inclusive society that is able to guarantee the right to dignity of all persons and offer protection and non-discrimination to all.
Mulesa Lumina is the Legal and Communications Associate Officer for the International Commission of Jurists' (ICJ's) Africa Regional Program, Kaajal Ramjathan-Keogh is ICJ Africa's Director and Tanya Lallmon is a former ICJ Africa intern.
Queer parenthood explored: A transparent dive into surrogacy and hope
Matthew Schueller hosts 'Who's Your Daddy?' podcast with husband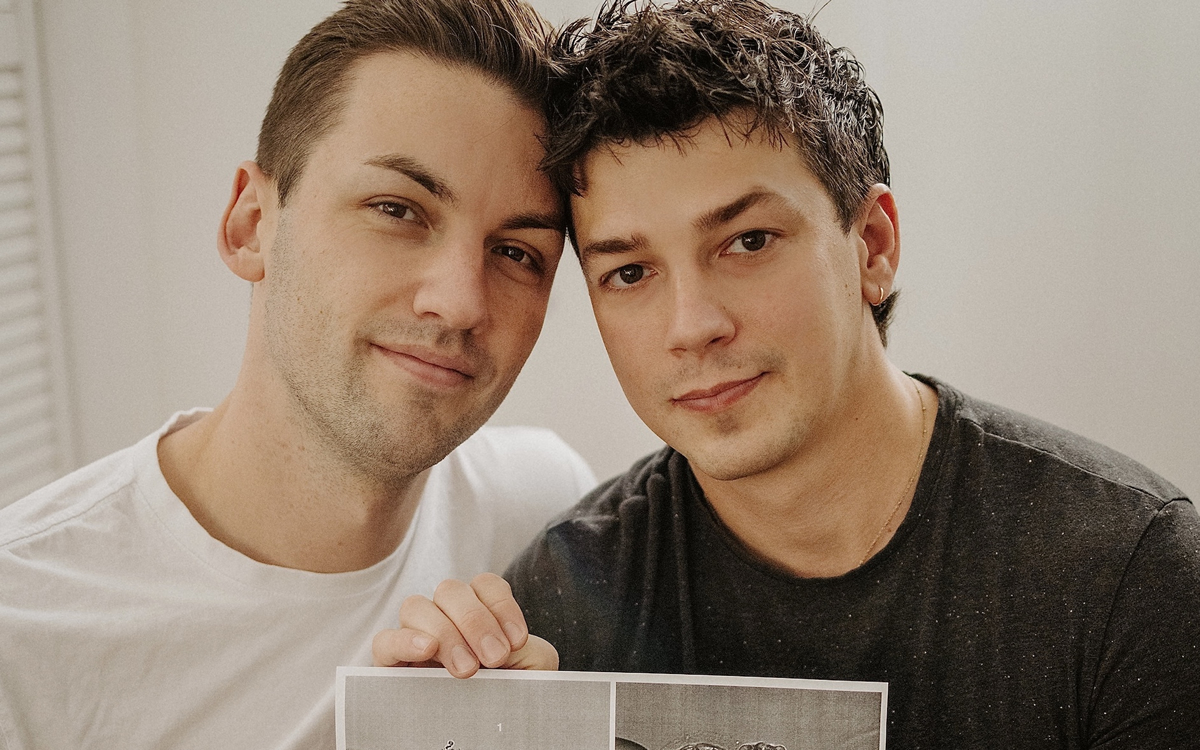 This is a guest commentary by Matthew Schueller for News is Out.
I feel extraordinarily lucky. As a kid, I never imagined my life could look like this. Growing up in the closet in the mid-Willamette Valley of Oregon, an area many consider to be the conservative Bible Belt of the Pacific Northwest, I didn't think it was possible for me to find love, let alone get married. It's humbling to see now that I've proved myself wrong. It is truly contrary to what I thought my life would be like 10 years ago, so to be here now in the process of starting a family is absolutely ridiculous to me. It already feels like a miracle, so the fact that we can even attempt to bring life into this world as a gay couple blows my mind.
I've always wanted to have kids, but I didn't start seriously considering the possibility of surrogacy until I met Michael and our relationship became more serious. As I learned more about it and started looking into it more, I realized that it was the best path for us at the time. We started looking for an egg donor and surrogate mother at the beginning of 2021 when we officially made the decision to start the process.
That being said, we know it's still not that easy. While it's been around for a while, surrogacy is still riddled with mystery, inaccessibility, and unpredictability. What we quickly realized when we started to look at our options was that we didn't know the first thing about starting a family as a queer couple, and neither did most of our friends and family! When we started researching online, we found a ton of different information (often conflicting) from a variety of sources. We didn't even know where to start, so we began calling up IVF clinics and surrogacy agencies.
We spent months researching the process and figuring out what exactly this might look like for us, how much it would cost, and how we should mentally prepare. I think that's what inspired us to start sharing. We saw a lot of couples online sharing their stories after the fact — after the babies had arrived and everything looked fantastic — but we didn't see many couples sharing their stories as it was happening. To us, the process of surrogacy looked like a mysterious black curtain where most of the details were not quite clear.
Our goal is to share the process of having kids as a gay couple as it's happening, the good and the difficult. We believe alternative paths to parenthood should be accessible to all queer couples, and we think that starts with shedding light on how these processes actually work. With knowledge, there's power. And since many of us in the LGBTQ+ community don't know the options available for family planning, we don't know where to start to enact change.
Many paths to parenthood are largely considered to only be attainable by the extremely privileged and wealthy — but we know that gender, sexuality, and income level should not determine whether or not someone can have a family, so why is that not considered true for queer couples? There are a lot of big questions that have come up, so my husband, Michael, actually encouraged me to start a podcast with him to interview individuals who've experienced alternative paths to parenthood and experts who can provide insight and education. Thus, the birth of the "Who's Your Daddy?" podcast.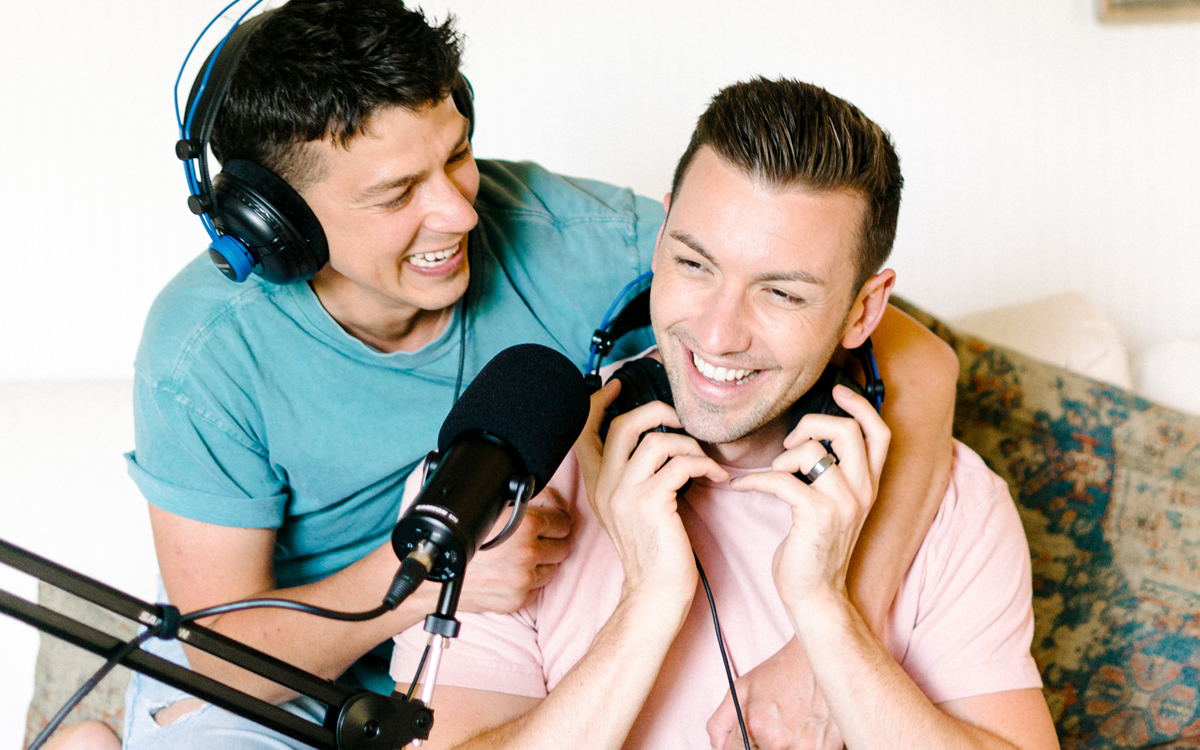 Over the last 19 months, we've found our egg donor, created embryos and actively sought our gestational carrier. While there have been many ups and downs, we are really excited for the next steps in hopefully finding our surrogate soon. The first difficult decision was trying to figure out where we would undergo the process. We interviewed quite a few surrogacy agencies and IVF clinics, and we connected well with a doctor in Texas. We just had a good feeling about it, so we went with our gut. At the time, we didn't think much of where our egg donor or surrogate could be located: We thought it didn't really matter if they were far away from us. We were under the impression that pursuing surrogacy in Texas might be significantly cheaper than on the West Coast, and perhaps lead to a quicker matching time since there are just way more people in the Dallas area than in the entire state of Oregon.
Our minds changed. As the clinic progressed through egg donation and embryo creation, we started to feel the distance weighing on us. Not only did the importance of being physically close to where our surrogate would be located but also we began reflecting on how the state laws could impact us. Just over the last year, Texas has taken sweeping action against access to abortion. So what does that mean for all those in the state considering being a surrogate? If pregnancy complications were to occur, how difficult would it be for a surrogate to access the needed medical care? It's unclear. It's understandable that the change in state law could cause concern for many considering becoming a gestational carrier and therefore limit the pool of people willing to carry in the state.
Legal implications aside, we want to be there for the ultrasounds, doctor's appointments and of course the childbirth. Being far away from where our surrogate lives makes that difficult. Now, we recommend those considering surrogacy to look into your local laws, determine how those might impact you and then consider the closest reputable IVF clinics in your area before searching far away.
Our embryos were created last December. While 30 eggs were harvested, only five embryos made it to viability. I'm the genetic half of four of the embryos, while Michael is the genetic half to one. It was a difficult experience. On one hand, we were incredibly happy that we were able to produce five viable embryos. On the other hand, we're extremely nervous. Our goal starting out was to have twins, each of us the genetic father of one. With only having one embryo on Michael's side, that means there's just one chance at a transfer. If it were to fail, we're just not sure it's financially feasible to repeat the IVF process and try for more embryos. So, we're hopeful. Optimism can be powerful here, so we look at this as having five embryos–five wonderful chances to have a baby. We might not end up with twins like we first sought to do, but if we've learned one thing from this entire journey, it's that we cannot control what we cannot control. Surrogacy and IVF are seriously unpredictable processes, and we're just hopeful to see what miracle biology will bring.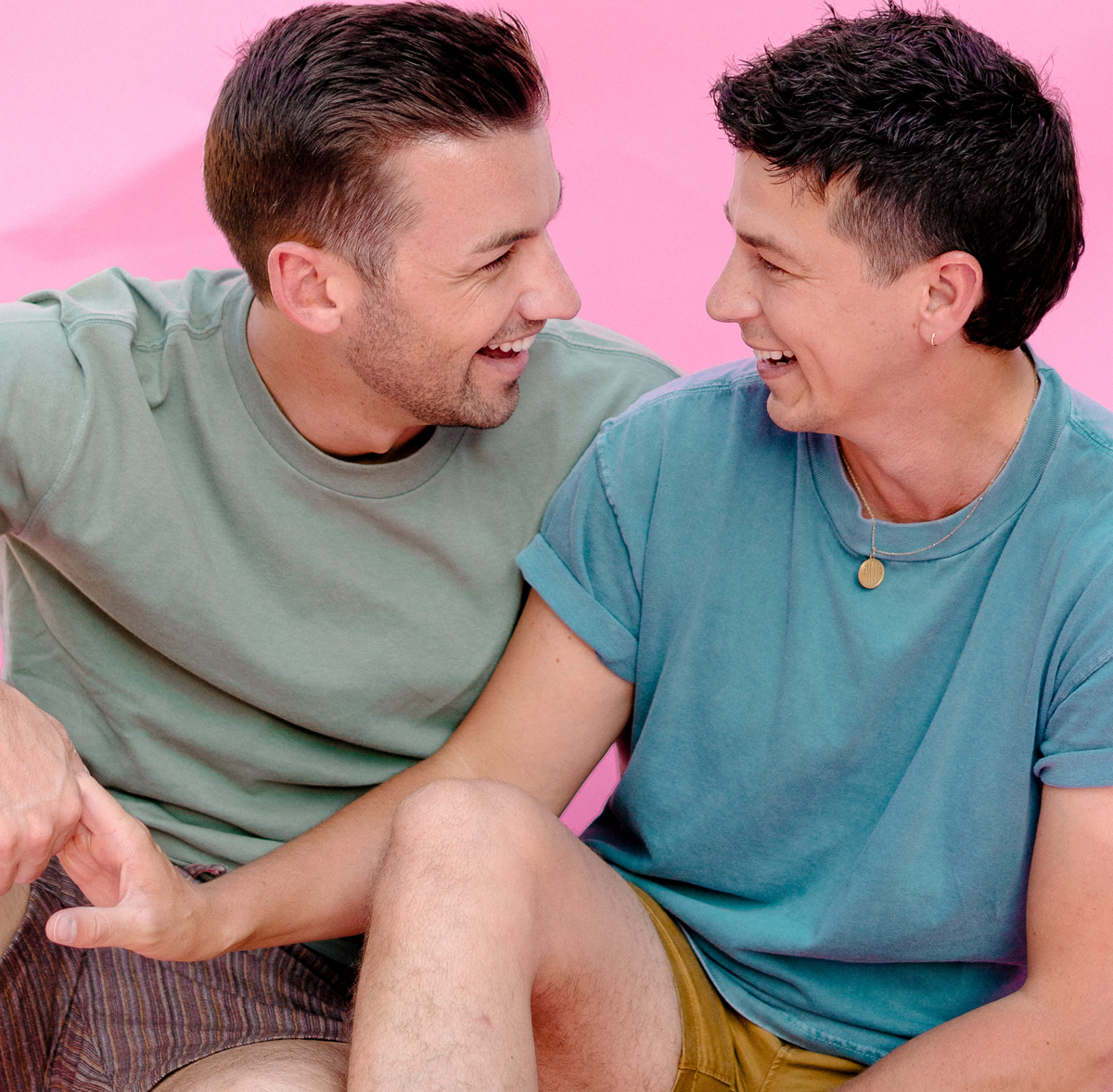 Matthew Schueller is a content creator and registered nurse. He hosts the "Who's Your Daddy" podcast along with his husband, Dr. Michael Lindsay. You can follow @MichaelandMatt on Instagram, TikTok and YouTube.