$350.00
More Information
Booth Rental Available – Seeking hairstylists, nail, lash, and wax technicians – join our Spa/Salon Team – perfect place to showcase your talent – Room rental options from $350/wk – Open 7 days/week – Flex hrs – secure building – 18th St NW near Dupont Circle – Supportive Environment – join a team of passionate professionals and see you career soar!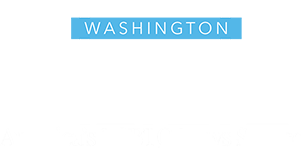 Shutdown averted with bipartisan bill over objections of far-right House caucus
45-day continuing resolution passed 335-91.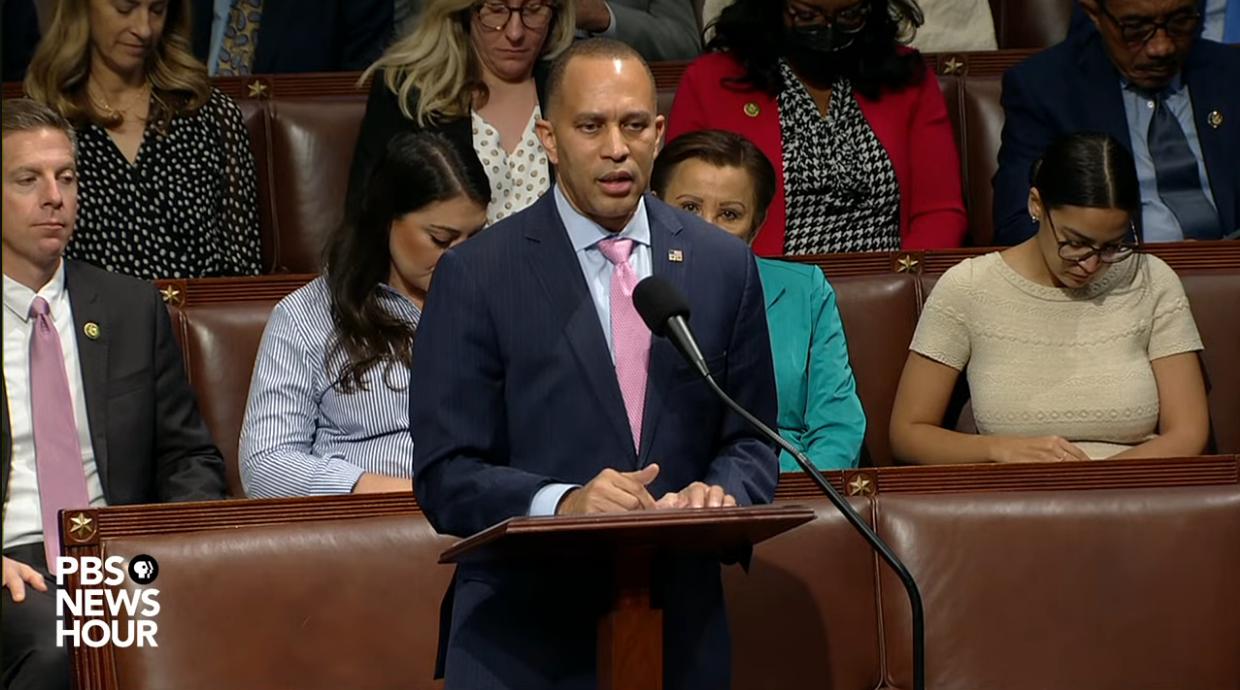 The U.S. House on Saturday approved a 45-day continuing resolution that, should the Senate approve the stopgap measure, as expected, will avert a government shutdown.
In a stunning turn of events, a coalition of Republicans and Democrats backed the proposal, H.R. 5860 advanced by House Speaker Kevin McCarthy (R-Calif.), which was passed with a vote of 335-91.
Ninety Republicans and one Democrat voted against the continuing resolution which, in addition to funding U.S. government agencies through mid-November, will provide billions in disaster relief .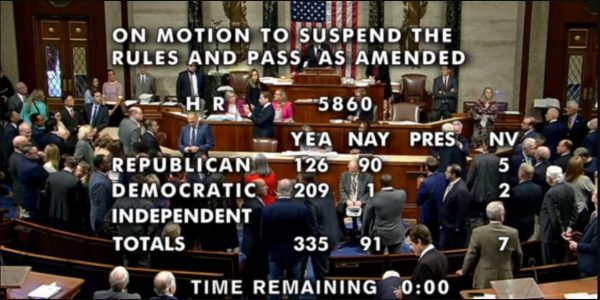 Democrats agreed to the bill even though it did not contain U.S. aid to Ukraine. Still, the most conservative members of McCarthy's caucus have warned they would replace their speaker if he cooperated with Democrats on a deal to avoid a shutdown.
In recent weeks, these members advanced far-right anti-LGBTQ amendments to spending packages that stood no chance of becoming law.
The Senate voted 88-9 to pass a "clean" continuing resolution (CR) that funds the government at current levels through Nov. 17 and gives the Biden administration $16 billion it requested to assist victims of natural disasters.
"Bipartisanship, which has been the trademark of the Senate, has prevailed. And the American people can breathe a sigh of relief," Senate Majority Leader Chuck Schumer (D-N.Y.) told reporters.
After the Senate voted late Saturday evening to pass the House stop-gap continuing resolution, the White House released the following statement from President Biden:
"Tonight, bipartisan majorities in the House and Senate voted to keep the government open, preventing an unnecessary crisis that would have inflicted needless pain on millions of hardworking Americans. This bill ensures that active-duty troops will continue to get paid, travelers will be spared airport delays, millions of women and children will continue to have access to vital nutrition assistance, and so much more. This is good news for the American people.
But I want to be clear: we should never have been in this position in the first place. Just a few months ago, Speaker McCarthy and I reached a budget agreement to avoid precisely this type of manufactured crisis. For weeks, extreme House Republicans tried to walk away from that deal by demanding drastic cuts that would have been devastating for millions of Americans. They failed.
While the Speaker and the overwhelming majority of Congress have been steadfast in their support for Ukraine, there is no new funding in this agreement to continue that support. We cannot under any circumstances allow American support for Ukraine to be interrupted. I fully expect the Speaker will keep his commitment to the people of Ukraine and secure passage of the support needed to help Ukraine at this critical moment."
Biden is expected to sign the measure once it is delivered to the White House before the midnight deadline.
UPDATED:
On Saturday, September 30, 2023, the President signed into law:

H.R. 5860, which provides fiscal year appropriations to Federal agencies through November 17, 2023, for continuing projects of the Federal Government and extends several expiring authorities.
Eswatini government refuses to allow LGBTQ rights group to legally register
Supreme Court previously ruled in favor of Eswatini Sexual and Gender Minorities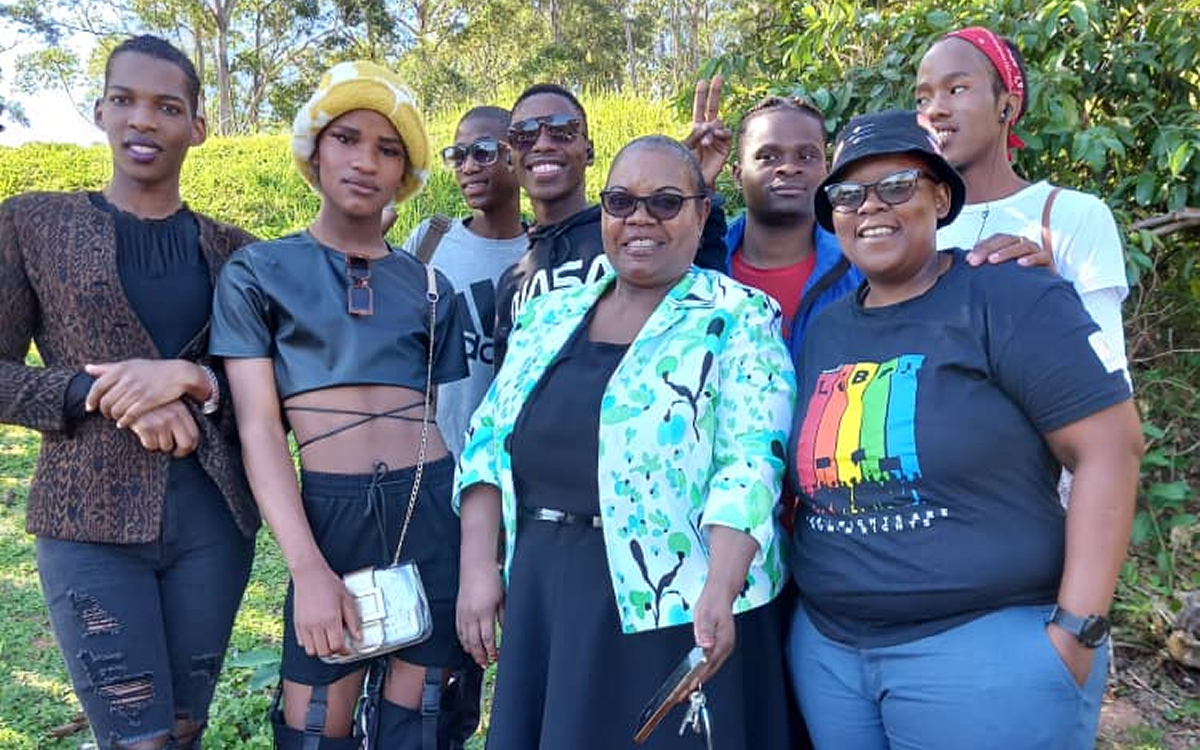 The Eswatini Commerce, Industry and Trade Ministry this week said it will not allow an LGBTQ rights group to register.
The country's Supreme Court in June ruled the government must allow Eswatini Sexual and Gender Minorities to register.
The Registrar of Companies in 2019 denied the group's request. Eswatini Sexual and Gender Minorities the following year petitioned the Supreme Court to hear their case. The Supreme Court initially ruled against the group, but it appealed the decision.
"[The] Minister of Commerce and Trade refuses to register ESGM citing the 'Roman Dutch Law,'" said Eswatini Sexual and Gender Minorities on Thursday in a tweet to its X account. "This was after the Supreme Court ruled unanimously that the refusal to register ESGM by the registrar was unconstitutional."
Maximizing your homebuying strategy amid changing interest rates
Consult an expert when navigating unpredictable market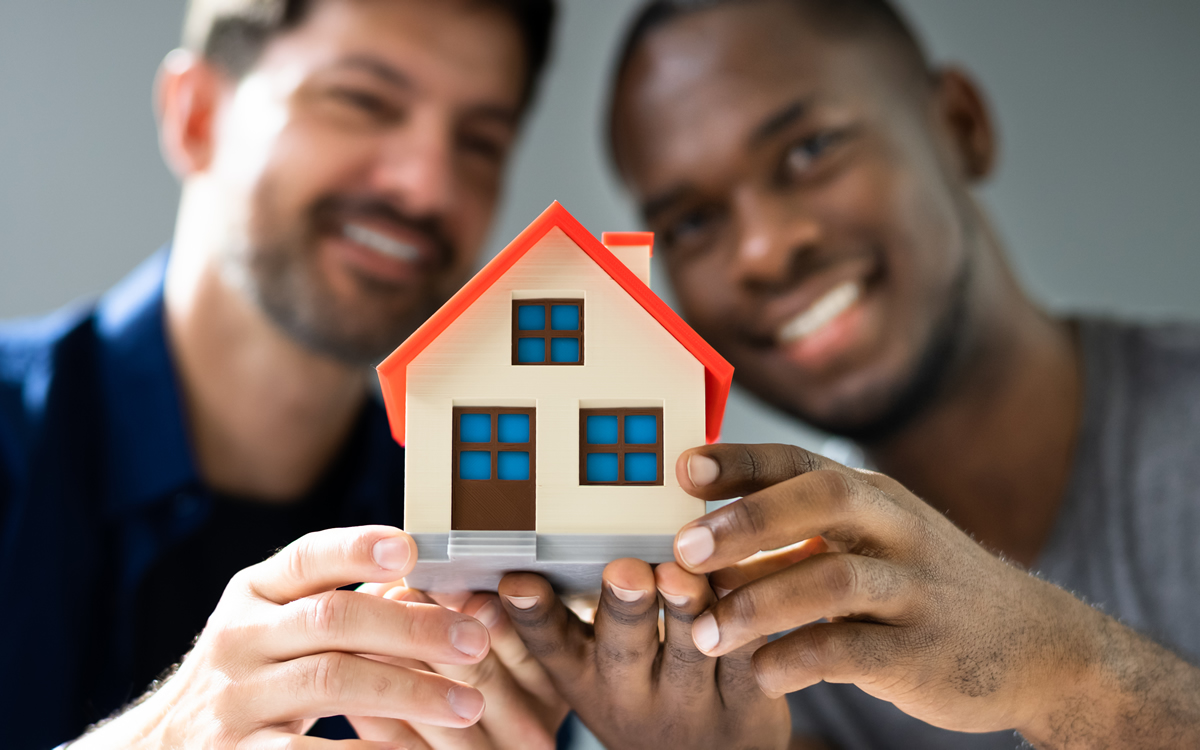 The Federal Reserve's recent decision to pause its rate hikes and signal potential reductions in 2024 has sparked a wave of interest among prospective homebuyers. As the housing market remains dynamic, many are wondering if now is the right time to connect with a LGBTQ Realtor and embark on the house hunting journey.
In today's real estate landscape, where factors like interest rates, market conditions, and personal financial readiness intersect, making informed decisions is key. Let's explore the considerations involved in maximizing your homebuying strategy, even in the face of potential interest rate reductions down the road.
Assessing the Current Market
Before diving into the homebuying process, it's crucial to understand the present real estate market conditions. Key factors include housing prices, inventory levels, and local real estate trends. These factors vary widely by location, and what may hold true in one area may not in another. The availability of homes, their affordability, and the demand for properties all play a role in shaping your homebuying experience.
Interest Rates and the Fed's Actions
While the Federal Reserve's influence on interest rates is substantial, it's essential to remember that mortgage rates are influenced by various factors, including market forces, economic conditions, and global events. Predicting the exact timing and extent of rate reductions can be challenging. It's wise to stay informed about financial news and seek guidance from experts when making rate-related decisions.
Your Financial Preparedness
Homeownership requires a solid financial foundation. Assess your readiness by considering factors such as your credit score, down payment savings, and debt-to-income ratio. Lenders scrutinize these aspects to determine your eligibility for a mortgage. It's vital to have a stable income and job security, as this will impact your ability to handle homeownership costs.
If you'd like to get pre-qualified for a mortgage, ask your real estate agent for a referral.
Long-Term Plans
Think about your long-term plans and how they align with homeownership. Are you planning to settle in the area for an extended period, or is this a short-term investment? Evaluate your financial flexibility and whether you can comfortably manage homeownership expenses like maintenance, property taxes, and insurance.
Consulting with a Realtor
Connecting with a Realtor who understands your goals and the local market is invaluable. Realtors from platforms like GayRealEstate.com can provide insights into market conditions, housing options, and potential investment opportunities. They can help you assess whether now is the right time to start the house-hunting process based on your unique circumstances.
Refinancing as a Future Option
While securing a lower interest rate in the future is a possibility, it's not guaranteed. Refinancing depends on your creditworthiness at that time and market conditions. Additionally, there are costs associated with refinancing, so it's essential to calculate whether the potential savings outweigh the expenses.
The decision to buy a home should be a well-thought-out process that considers multiple factors, including interest rates. While the prospect of rate reductions is enticing, it should be evaluated alongside other crucial elements that shape your homeownership journey. Consulting with real estate professionals at GayReaEstate.com will empower you to make informed decisions, ensuring your homebuying strategy is optimized to your advantage.
Jeff Hammerberg is founding CEO of Hammerberg & Associates, Inc. Reach him at 303-378-5526 or [email protected]. You can also visit GayRealEstate.com.