November 24, 2010 at 7:48 pm EDT | by Juliette Ebner
Techie wonders
Editor's note: part two (of five) of our gift guide. Next week — gifts for kids. Last week's on books, movies and CDs is here.
As Black Friday and Cyber Monday come up again, a lot of retailers will be offering big sales. Here are some electronics to look for that will likely be offered at some great prices.
eReaders
Amazon's Kindle with WiFi now comes in a different color, graphite. The new reader is smaller, but has the same 6-inch screen. It's 17 percent lighter and has double the storage. Out-of-copyright books are free as well as samples and all other books are $9.99 or less. The Kindle is $139 and can be bought at amazon.com or Staples.
Barnes & Noble's NOOK now comes with a 7-inch color touchscreen. The NOOKcolor includes a new feature, NOOKkids, which brings picture books to life for children and will even read the books out loud. Books are $9.99 or less. NOOKcolor with wifi is $249 and can be purchased from b&n.com or other stores including Best Buy.
Sony's Reader Touch Edition features a 6-inch clear touch screen that "reads like a real book." Coming in two colors, red or black, the Reader can hold up to 50,000 books, allows for freehand highlight and note taking, and can play MP3 audio files. The Reader costs $229.99 and can be purchased as sony.com or many other stores including Wal-Mart.
Video Games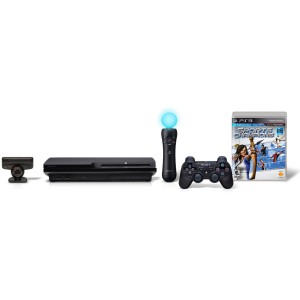 Playstation 3 has come out with new hardware giving games a more interactive feel with Move. Amazon.com is offering a bundle with a 320 GB console and a Move starter pack which includes the EyeCam, Move controller and Sports Champions game for $399.
PS3 game, "Heavy Rain" ($59.99), is an action-packed adventure with four playable characters with savable chapters. It has become Move compatible through a Playstation Network software update.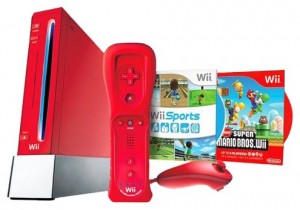 In celebration of the 25th anniversary of the "Super Mario Bros." game, Ninetendo is releasing a special limited edition red Wii bundle this holiday season. The bundle includes red versions of the console, Wii remote, nunchuck and a copy of New Super Mario Bros. Wii and Wii Sports ($199.99).
"Donkey Kong Country Returns" ($49.99) is on Wii and is the first time in the franchise history that two people can play together at the same time, one as Donkey Kong and one as Diddy Kong.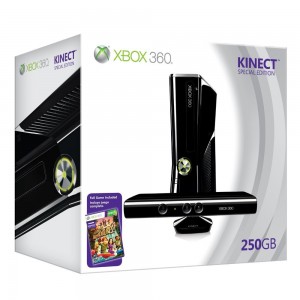 Xbox 360 also has new hardware to make its games more interactive with Kinect, which makes the player the controller. Microsoft is offering a bundle with a 250 GB console, the Kinect censor, "Kinect Adventures" game and a choice of a second game, including "Kinect Sports," all for $449.98.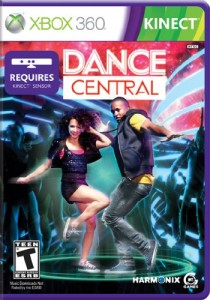 "Dance Central" is a new game with a soundtrack that spans today's current pop, hip-hop and R&B artists with dance routines that incorporate authentic choreography without the use of any controller.
Apple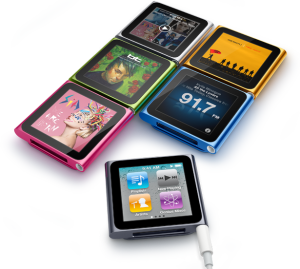 Apple has redesigned its iPod Nano. Now just big enough to fit a small touchscreen, the Nano no longer has the click wheel like the Classic and you can shuffle through songs with a quick shake. You can even listen to FM radio. Also has a built-in clip to listen hands free. An 8GB nano is $149 and a 16GB is $179.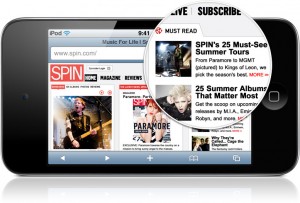 iPod Touch has received an update as well. It now features FaceTime, HD video recording and a dual camera for taking pictures on either side of the iPod. An 8GB Touch is $229, a 32GB is $299 and a 64GB is $399.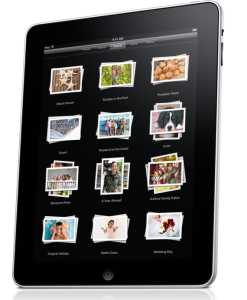 Apple iPad, starting from $499, has a 9.7-inch Multi-Touch display and features many of the same apps as an iPhone, with some apps only compatible on the iPad. Makes for a great photo album or screen to watch movies. The iPad comes in 16GB, 32GB and 64GB models.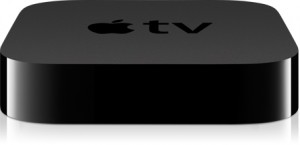 Apple TV ($99) hooks up to your television at home giving you instant access to HD movies on iTunes as well as Netflix, YouTube and more. Have an iPod, iPhone or iPad? Download the remote app and control Apple TV with one touch.
10 Interesting Apps on iTunes

Robot Unicorn Attack by Adult Swim features a robot unicorn that runs and jumps through the sky collecting fairies and rainbow-attacking giant stars all to the tune of "Always" by Erasure ($1.99). A Heavy Metal edition featuring "Battlefield" by Blind Guardian can also be purchased.

Scene It? Happy Potter is the perfect app for any Harry Potter fan. Includes 30 distinct quiz sets with 16 puzzle types. This app features questions based on movie clips, images and more ($1.99). There is an HD version of this game for the iPad that costs $4.99.

Angry Birds has been on iTunes top paid apps for a long time now and is in the essentials group, Hall of Famers. Angry Birds has 195 levels that require logic, skill and brute force (99 cents).

Trivia Master! features more than 3,000 questions falling into one of eight categories, general knowledge, entertainment, arts and literature, sports, science and nature, geography, history and politics and food and drink ($1.99).

Tetris is now on iPhone with this app that features classic marathon mode and new magic mode with includes five new versions. You can even listen and control your music while playing ($2.99). There's an iPad version for $7.99

Food Network: In the Kitchen features recipes from Food Network stars like Paula Deen, Bobby Flay and Guy Fieri. Not only do you get the recipes, the app lets you click and save ingredients to your phone for shopping trips and cool tools such as a unti converter, cooking timer and more ($1.99).

Lady Gaga Revenge 2, from the developers of Tap Tap Revenge, this game includes "Bad Romance," "Alejandro" and eight other tracks never before put on a Tap Tap game plus four boss tracks ($4.99).

Grindr X(tra), compatible with iPhone, iPod touch and iPad, this is a premium version of Grindr with extras like push notification, swiping through profiles, no ad banner and 11 more guys in your area ($2.99).

Instapaper allows you to save web pages for offline reading. This paid edition allows for sharing via email, Tumblr or Twitter, download up to 500 articles and store unlimited on the website and rotation lock ($4.99).

Nike + GPS, compatible with iPhone and iPod touch, tracks indoor and outdoor workouts without a sensor. This app will record pace, distance and run route using the GPS and accelerometer technology ($1.99).
Kitchen Appliances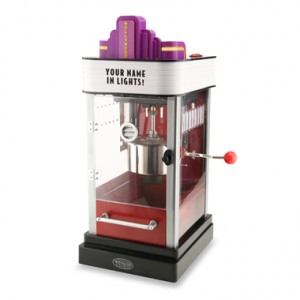 Nostalgia Electrics has brought a little piece of the movie theater to home with its Hollywood Kettle Popcorn Maker ($99.99) which makes eight popped cups of popcorn and features a light-up marquee. Add your name or a fun message with 150 vinyl letters included. Available at bedbathandbeyond.com.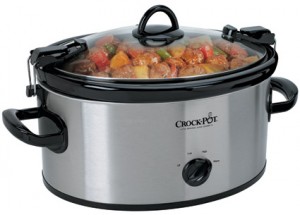 Crock-Pot's Cook and Carry Slow Cooker is a six quart cooler with removable oval stoneware, lid-mounted locking system, convenient warm setting and has a dishwasher safe stoneware and lid. Don't forget to down load the free Recipe Finder app from iTunes.
Gadgets and Accessories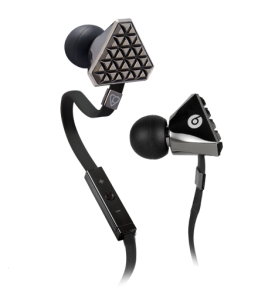 Heartbeats are high performance in-ear headphones designed by Lady Gaga. These give pitch-perfect highs and club caliber bass. Available in Black Chrome, Bright Chrome and Rose Red with or without ControlTalk, a built-in mic that enables hands-free calls and chat ($119.95 or $149.95).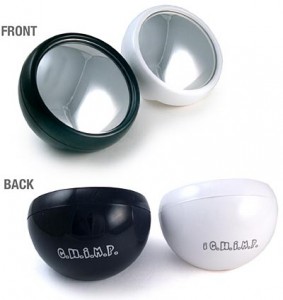 C.H.I.M.P Rearview Monitor Mirror, available at thinkgeek.com, is a mirror that fits easily on either corner of a monitor with velcro to see who is coming up from behind ($7.99).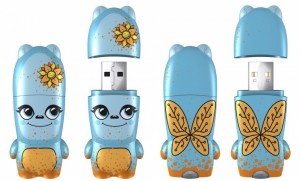 Mimobot offers a variety of designer USB Flash Drives including characters from Hello Kitty, Star Wars, Halo and Happy Tree Friends as well as original characters like Fairybit (seen here). Prices range from $24.95 for a 2GB drive to $79.95 for 16GB. Visit mimoco.com to purchase.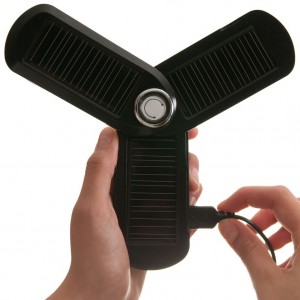 KIWI U-Powered ($59.99) can be charged by USP port, car charger, solar energy and a wall charger then will hold its power for at least six months. Compatible with phones, iPods, iPad, GPS and more, the charger comes with a pack of 11 different tips to charge all your electronic gadgets. Find at kiwichoice.com.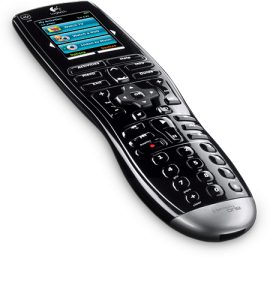 The Harmony One Advanced Universal Remote ($249.99) from Logitech features a backlit, full-color touch screen, can control up to 15 devices and recharges with included base, getting rid of the need for batteries. Available at logitech.com.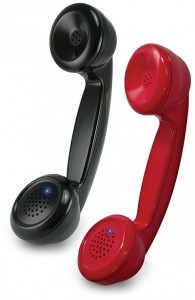 Thinkgeek.com's Retro Phone Handset ($29.99) connects to most cell phones via a 2.5mm jack, but not some newer Blackberry models, RAZR or Nokia phones and no batteries required. You can also get the Bluetooth Retro Handset which works with Bluetooth V1.0, 1.1 and 1.2 with a USB charged battery ($29.99).