Amazon doesn't keep LGBT outreach in stock
Critics say behemoth lacks marketing, philanthropy footprint in community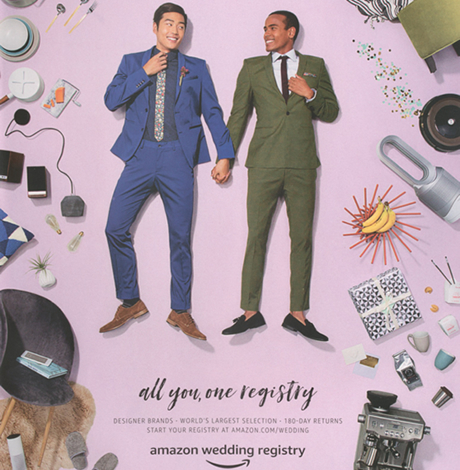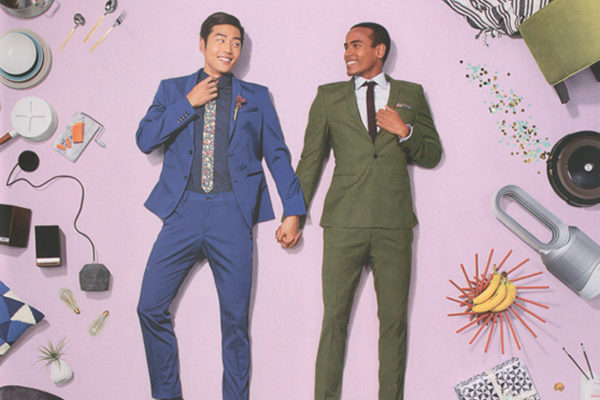 From books to booze to pop-up tents to toiletries, tell Amazon what you want, and they'll deliver almost anything — except a straight answer about their outreach to the LGBTQ+ community, as it pertains to advertising, marketing, and communication.
"Hi Scott – we don't have anything to share at this time. Thanks!"
Peppy use of the exclamation point notwithstanding, Amazon public relations representative Mackenzie Ritter's sole substantial reply (if one can say that of a 12-word email) to this reporter's weeks-long request for comment cut like the whirling blades of a failed drone delivery test.
"We don't provide details regarding our marketing programs – you can find out more about how we support the LGBTQ community here," said Mackenzie in a quote attributed directly to Amazon, which arrived a few hours after one final appeal.
Follow that link and you'll find "carefully considered and deeply held" progressive positions on everything from the federal minimum wage to immigration reform to heat-induced climate change.
It's the LGBTQ+ rights section, however, that gives credence to the sticking point of Troy Masters, publisher and editor of the Los Angeles Blade (the Washington Blade's sister publication).
Amazon cites its "early and strong support of marriage equality" and ongoing commitment to "advocate for protections and equal rights for transgender people," noting they "stand together with the LGBTQ community," and crowing about their "perfect score" on the Human Rights Campaign Foundation's Corporate Equality Index for the last three years.
Standing together with our community, says Masters, must translate into direct engagement, by going beyond providing gender transition benefits to employees or advocating for legislation at the federal and state level (both of which Amazon does).
"I am unaware that they have a marketing or philanthropy footprint inside our community," says Masters. "They don't seem hostile, but they are not an active flag-raiser, except perhaps via employee groups at very select events. To me, that kind of marketing is dark marketing — it's dark because it is not at all inclusive."
Now there's a zinger Masters says can be applied to "every other company like them, every company that chooses to rub elbows at our multi-million dollar fundraisers, make a relatively small donation, buy a table at an event, and get their LGBT employees drunk for a night. It's an offensive strategy, in my opinion, if it is not backed up with general community-wide visibility and outreach."
"They're missing the chance to reinforce their already pretty good reputation in the gay community," says Pride Source Media CFO Jan Stevenson, who, along with her wife, Susan Horowitz, has been publishing Michigan's weekly newspaper, Between the Lines, for 26 years. "The demographic of the gay community tends to be very close to Amazon's ideal customer. We're first adopters. We're loyal. Even aside from the social aspect of it, I just think it makes good business sense."
Stevenson recalls attempting to engage Amazon, which has "a huge distribution facility not far from our offices. When they were doing 'Help Wanted,' we approached them about ads, but they didn't take us up on it."
Masters has a similar tale of unsuccessful outreach at the local level.
"I attempted to get live-streaming release ads from Amazon video," he says, "since they own nearly every billboard in Los Angeles and they are doing a great deal of LGBT-specific or themed programming as part of their multi-billion dollar content spree in Hollywood."
Nationally, adds Masters, "Todd Evans and his team are the LGBT liaisons for our community, with such accounts."
As noted in two previous similarly themed articles focusing on Apple and Starbucks, Evans is president and CEO of Rivendell Media, which places advertisements for the National LGBT Media Association. Together, the association's members — including Boston's Bay Windows and NYC's Gay City News — reach an estimated 500,000 weekly print and online readers.
"In 2013," Evans notes, "Amazon did the funny Kindle same-sex beach commercial. In 2018, they did another one for Fire TV featuring two gay men," and also what Evans calls "the lonely ad"—a single-page print ad for Amazon's wedding registry, in the April issue of Out Magazine.
The fact that he's able to cite three ads that acknowledge LGBT consumers, says Evans, "is what's different about them. They're at least doing something, whether it's to provoke thought or just test the waters, to see what various responses are."
Evans says he's surprised Amazon didn't do a deeper dive.
"It's so much easier to carry it to fruition, into LGBT media, where everybody is going to be paying attention to it," says Evans. "There are plenty of other gay publications to advertise in."
Of the Fire TV commercial, notes Evans, "There are plenty of digital networks you could run a TV ad on today. You could even run it on Logo, where you have a super-friendly gay audience… More than most companies, they already target consumers based on buying habits. So they should have an understanding of how important the LGBT consumer is. Like Apple and Starbucks, I feel these are all good companies that just really need to be educated on how to reach large numbers of LGBTs in 'our' specific media."
One company that got, and continues to get, the message is Absolut Vodka. As of last year, Absolut had spent $31 million on LGBTQ marketing, and donated over $40 million to gay and lesbian charities.
Unlike Apple, Starbucks, and Amazon — none of which responded to our outreach with detailed comment — Absolut Vice President Regan Clarke was quick to respond, noting Absolut "was the first spirits brand to publicly support the LGBTQ community, beginning in 1981."
Clarke called that move, unheard of for its time, "a risky decision for mainstream brands, because taking a stand for equality meant risking backlash from conventional culture. Today, Absolut is proud to stand as a beacon of diversity and inclusivity alongside LGBTQ communities, and continues to push the envelope of cultural progress – while celebrating and supporting the people and actions that have made that progress possible."
It's a far cry from the Amazon approach, says Masters, who is confounded by the chasm between knowledge and action.
"They know we are customers," says Masters, of Amazon. "They believe in marketing, and they even believe in targeted marketing — yet they exclude us intentionally while also appearing to embrace us. It's been happening much too long, this equation of elite support. We need to reel it in before our own media cease to exist and our journalistic voice is replaced by rubber chicken dinners at five-star hotels."
Gay D.C. business owner to run 100-mile ultramarathon
Brandt Ricca to raise money for Capital Pride, LGBTQ businesses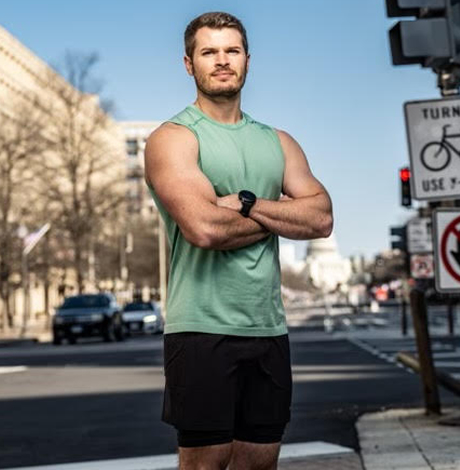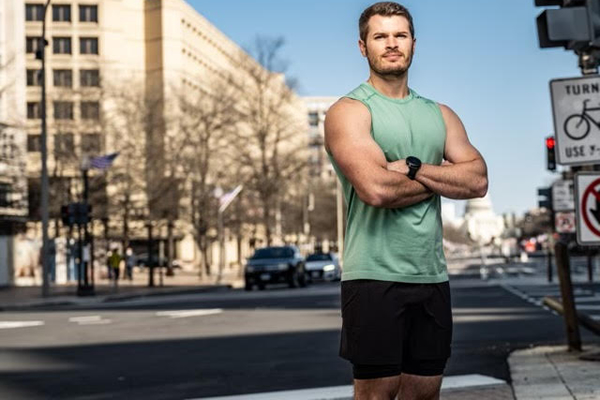 Brandt Ricca will begin a non-stop 100-mile ultramarathon at 6 a.m. on Oct. 7 while most D.C. residents will still be sipping their morning coffee.
In a year of isolation and economic downturn, Ricca decided to run 100 miles in two days to benefit local, LGBTQ-owned businesses affected by the coronavirus pandemic. Ricca, who's lived in D.C. for 10 years, is donating the money he raises to the Capital Pride Alliance and Equality Chamber of Commerce, where he has been a member since 2018.
The gay entrepreneur and owner of the D.C.-based business Nora Lee by Brandt Ricca understands first-hand how the ongoing pandemic affects small businesses, particularly LGBTQ-owned companies.
"I definitely want to give back to the community and local colleagues, especially because Capitol Pride has been now canceled two years in a row," Ricca said.
Out of the funds raised, 90 percent will go towards funding 20 small business grants through the Equality Chamber of Commerce and the remaining 10 percent will go towards supporting Capital Pride Alliance.
Brandt, already an avid runner and self-described "fitness explorer," decided after crowdsourcing ideas to pursue the 100-mile project. Ricca has been a frequent visitor at the Equinox Anthem Row in D.C. to prepare for the run.
"I was looking to do my next fitness endeavor, at the same time wanting to do something to get back to the fellow business owners in D.C.," he said.
Applications for the 20 grants of various sizes for LGBTQ businesses are projected to open this summer through the Equality Chamber of Commerce, Ricca said. His goal is to raise $100,000 from individuals and companies. The grants will be distributed in October following the completion of the run.
Equality Chamber of Commerce Vice President Riah Gonzales-King is in the process of developing grants and additional summer educational programming to help young LGBTQ entrepreneurs and students start their businesses.
"So much of the culture centers around these businesses, many of which have been around for decades," Gonzales-King said. "They're pillars of the community — their owners are pillars in the community. And I think it's time that we gave back."
Helping LGBTQ entrepreneurs specifically at this time is essential, Ricca said, especially entrepreneurs in the creative and hospitality industry.
Ricca began training in February with the help of several exercise experts like Brian Mazza, a New York City fitness entrepreneur who ran 50 miles last December to raise awareness for male infertility stigma. The former Men's Health headliner is guiding Ricca's physical training, which has been a near-daily routine. Ricca was inspired by Mazza's run in the first place.
Ricca reached out to Mazza over Instagram to get his assistance and training.
Mazza said Ricca reaching out over Instagram "meant the world."
"I believe what he's doing for his cause is remarkable," Mazza said. "It's important. I'm happy that he's standing up for what he believes in and helping these businesses and helping individuals in general."
Jacob Zemer, a coach and nutritionist, has designed a daily nutrition program for Ricca to prepare him for the run. Zemer and Mazza have been working together throughout the process to track Ricca's health and progress.
The two fitness experts work with Ricca multiple times a day to monitor his diet, mileage, heart rate and pace monitoring. Both Mazza and Zemer said Ricca'a training has been successful.
"Brandt's an excellent individual," Zemer said. "He's very easy to work with. He's highly coachable, he's a pleasure to talk to every day."
Pacers Running will be sponsoring and designing Ricca's 100-mile route throughout the D.C. region. The company is also working with Ricca to design specific shoes for the ultramarathon.
Pacers Running CEO Kathy Dalby won "Best Straight Ally" in the Washington Blade's 2019 Best of Gay D.C.
"I really wanted someone local who could really guide me on a route," Ricca said.
Elyse Braner, a community lead at Pacers Running and longtime friend to Ricca, said the local business was excited to collaborate with Brandt because of an alignment of values.
"As a community, inclusivity and diversity is extremely important to Pacers Running," Braner said. "As a small business, we really appreciated that Brandt wanted to do an event that supported small businesses — specifically LGBTQ businesses."
Originally an event-planning business, Nora Lee debuted in 2018 on the second annual Allison Gala, a fundraising event benefiting the Triple Negative Breast Cancer Foundation, which Brandt created in memory of a family friend. He's worked with a range of clients, including the Dupont Circle Hotel and Sotheby's Real Estate.
Looking back at events on his website, he said he found himself bored with the photography. This led him to focus on creative marketing and decided to pivot his business model at the beginning of the pandemic. Now, Ricca provides photography and video shoots for clients.
"When COVID hit I decided to, like every business owner, I revisited my plan," he said. "I really enjoyed the creative branding more in the photo shoot. So I decided to pivot strictly to just a full-on creative branding agency."
The training for the 100-mile run has provided a stable routine for Ricca, which has helped him get through the pandemic, he said. Ricca is planning to create a campaign this summer inviting LGBTQ entrepreneurs to do their version of 100 miles, with the hope it will provide positive stability in their lives as it does in his.
"Obviously, people think I'm crazy for doing this," Ricca said. "All the uncertainty out there right now – with business, with clients, with whatever; I needed an anchor. Something that was going to be a routine for me that I can control."
Pepco Working to Keep Customers Connected During the Pandemic
Pepco recognizes the ongoing financial hardships some customers are experiencing.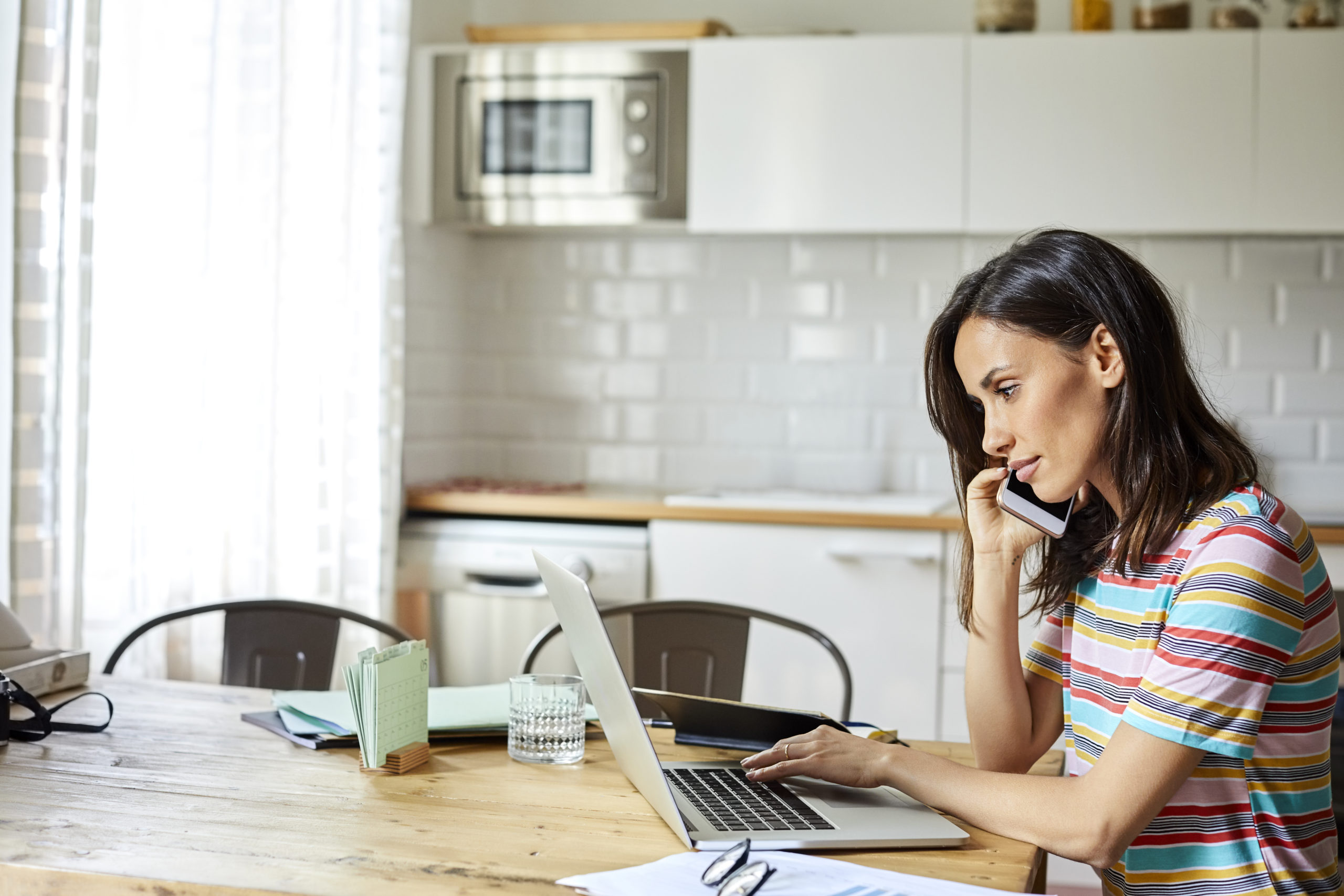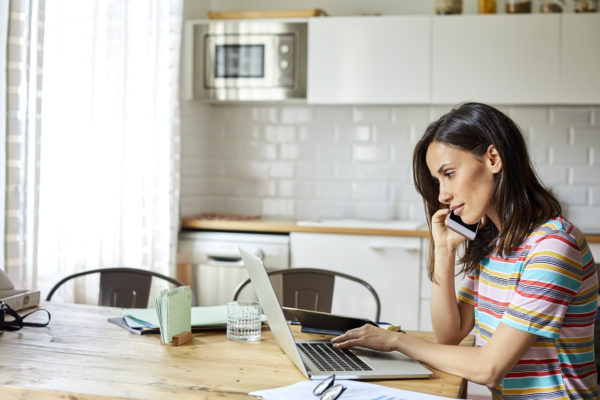 Pepco recognizes the ongoing financial hardships some customers are experiencing as a result of the pandemic and is committed to working with them individually to help.
"We understand many of our customers are facing challenges paying their energy bills, particularly due to COVID-19 and the economic impact. We're here to help," says Donna Cooper, Pepco region president. "We want you to know you have options."
Pepco's Customer Care team will work with every customer to help keep them connected through these difficult times. Options for customers include:
Flexible payment arrangements, for as long as 12-24 months, that offer tailored payment options
Elimination of down payment and/or security deposit requirements
Extending payment periods for balances, giving you more time to pay
Connecting you with energy assistance and/or emergency funds that can supplement your bill payment and can help pay down or even eliminate balances
The first, and most important, step is to contact Pepco. There are customers who have never needed assistance before, and now find themselves needing help. Millions of dollars in energy assistance remains available for customers, including those who may not think they qualify or have never applied for assistance before.
For customers who are past due on their energy bill or who need additional assistance, call 202-833-7500 today or visit pepco.com/Help as soon as possible. Payment arrangements can be made quickly online.
"We understand that the pandemic is putting extra stress on our customers, and for many, in new ways that they have never experienced," said Cooper. "There is assistance for everyone at a time like this. Contact us today so we can work out a unique plan for your needs."
Pepco works closely with its community partners to connect customers with grants and programs such as LIHEAP, the Low-Income Home Energy Assistance Program. LIHEAP provides grants in varying amounts based on a household's income size, type of fuel, and type of dwelling, with no repayment required. Customers in Maryland could qualify for more than $1,000 in assistance, and customers in the District of Columbia could secure $1,800 in assistance just through LIHEAP alone. Maryland customers can apply for LIHEAP energy assistance through the Department of Human Services website, or by calling the Maryland Department of Human Services Office of Home Energy Programs at 1-800-332-6347. District of Columbia residents can apply for assistance online through the Department of Energy and the Environment website or by calling 3-1-1.
Here are other programs that can help customers in the District:
The Utility Discount Program (UDP) helps low-income District residents reduce theirutility costs. Eligible customers may receive a discount of up to $475 per year on their electric bill ($300 per year if non-electric heat). District residents can visit the Department of Energy and the Environment website at doee.dc.gov to apply online, by mail or by calling 3-1-1.
The Greater Washington Urban League provides up to $500 in assistance to eligible customers facing disconnection. Call 202-265-8200 or visit www.gwul.org.Other programs that can help customers in Maryland:
The Electric Universal Service Program (EUSP) helps eligible customers pay for aportion of their current electric bill.
The Arrearage Retirement Assistance (ARA) program helps customers with large, pastdue electric and gas bills. If eligible, you could be forgiven up to $2,000 toward pastdue bills.
The Utility Service Protection Program (USPP) is designed to help low-income familiesduring the heating season.
Information regarding these programs can be found on the Maryland Department of Human Services Office of Home Energy Programs website or by calling 1-800-332-6347. Additionally, Prince George's County residents may qualify for energy assistance from Mary's Center by calling 202-545-2024 or by going directly to maryscenter.org. Income- eligible Montgomery County residents can receive energy assistance from Interfaith Works by calling 301-762-8682.
Pepco also offers Budget Billing, which averages payments over 12 months to make it easier for your energy bill to fit your budget and prevent seasonal peaks. And Pepco's Gift of Energy program allows anyone to make a payment toward a friend or family member's energy bill. The gift appears on a future bill as a credit to the recipient's account.
To learn more about Pepco, visit The Source, Pepco's online newsroom, at https://thesource. pepcoholdings.com/pepco. Find additional information by visiting pepco.com, on Facebook at facebook.com/pepcoconnect and on Twitter at twitter.com/pepcoconnect. Pepco's mobile app is available at pepco.com/mobileapp.
Pepco empowers employees through amplified DEI efforts
A more culturally sensitive, inclusive workplace environment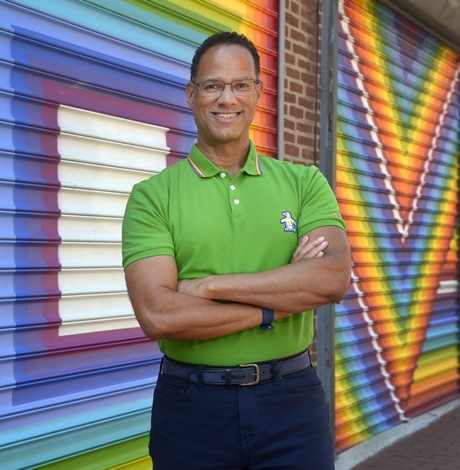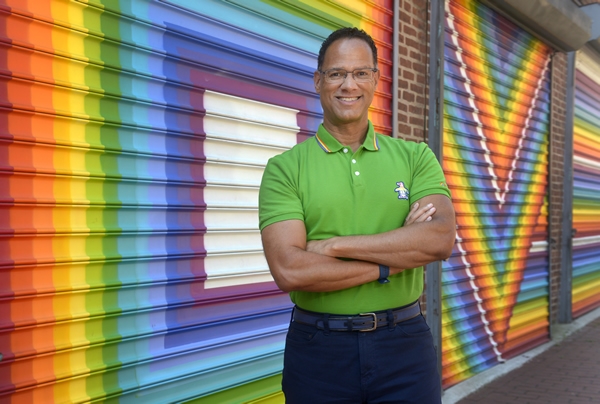 Diversity, equity, and inclusion, or "DEI," is quickly becoming one of the most widely talked about topics in business, media, the nonprofit community and many other sectors. From startups, to boutique agencies to Fortune 100 companies, DEI is critical and expected, especially from an employee's point of view. It's an employer's job to foster an environment that empowers employees in every way, being aware of and removing barriers, encouraging opinions to be voiced, and creating avenues for all to succeed professionally. Feeling seen, heard and represented is key.
After the tumultuous 2020, we caught up with Robbie Atkins, Pepco's Manager of Energy Supplier Services, who was featured in the Blade in 2019, to ask about changes to DEI efforts within the company, and whether or not representation has taken on a greater meaning.
Atkins has been with Pepco for more than 30 years. Out of all of the memories he has at his job, one of his most cherished moments was coming into work one day in October 2014, after just tying the knot with his husband, Joe, to a surprise wedding cake and gift from his entire department. "I walked into the conference room and they had an actual wedding cake," he says. "I was totally blown away by that. I never expected them to acknowledge my wedding!"
That moment was a turning point for Atkins as he began to witness what looked like a more culturally sensitive and inclusive environment in the workplace.
When Pepco President and CEO Dave Velazquez filmed a video on the 50th anniversary of the Stonewall riots in 2019, Atkins felt it was an "amazing moment" as that "would have never been seen five or even 10 years prior."
More recently, Atkins beamed as he described how fulfilled he was participating in the Capital Pride parade in 2018. "This still gets me emotional, especially thinking about how we couldn't walk in the parade this past year due to the Coronavirus pandemic," says Atkins. "When I replay the spectators chanting 'Yay Pepco' from the sidelines, and I think about the unity we displayed that day, I am filled with such honor. I honestly never thought I would see the day when that would happen."
This is far different from Atkins' prior experiences in the '80s and '90s. He remembers his failed attempt at raising money for the 1988 AIDS Walk, stating that his colleagues simply said "I can't give to that." Yet they had no problem asking for donations for their kids' popcorn and candy fundraisers, he recalls. There were also times where his own colleagues made insensitive gestures that he remembers "clear as day."
Today, Atkins is an active member of a company-sponsored employee resource group, focused on the needs of LGBTQ employees and the issues and interests of the community at large. He is also a member of the company's LGBTQ Group Mentoring Circle, which is readying for its first session, "LGBTQ Visibility in the Workplace," designed to offer insight into how LGBTQ employees experience the workplace and to share reflections, both positive and negative, with the goal of creating a more inclusive workplace.
As the world attempts to recover from a devastating and life-changing year that was 2020, with a pandemic and stark incidents of social and racial injustice, efforts to foster understanding have become even more critical. "As an African American, witnessing all of this while in the middle of the pandemic, it certainly presented some challenges, both mentally and emotionally for a lot of us. Pepco provided outlets for employees to discuss how we were being affected, from small groups to executive moderated sessions on topics ranging from 'Defunding the Police' to 'Artifacts – History or Offensive.' All employees were encouraged to be open with our feelings, frustrations, anger, and our thoughts for the future of our community and country," said Atkins. "I am happy to see that this was not a 'one and done' effort, but a part of Pepco's ongoing commitment."
He referenced a company initiative launched at the beginning of 2021 to include DEI in the performance goals and evaluations of all employees in office-based positions. "This will get more people talking about issues that affect many of us, as part of regular, daily business conversations," said Atkins. "It will also allow us to celebrate our differences."
This month, the company is celebrating Black History Month with a series of actions including hosting powerful guest speakers at employee events and a social media campaign highlighting African American inventors in the energy and technology fields.
"When you see yourself represented, you are able to aspire for more and work toward a higher goal. And by doing that, you then inspire the next generation and the next generation and so on. But in order for that chain reaction to begin, we must be represented and heard," said Atkins.
For more information visit: thesource.pepcoholdings.com/pepco